I picked up this piece of rayon challis at Fabric By Designer in Toronto when I was there last month. I have been meaning to make the winged version of the Acton Dress for some time now but I needed a piece of fabric that was big enough and well suited to the design. I knew when I saw this challis that it would be ideal for a pattern like the Acton with large pieces so the print can really shine. I also love the way the wrapped effect of the dress mimics the wrapped petals in the lilies and other flowers shown in this print! It really seems like a match made in sewing heaven.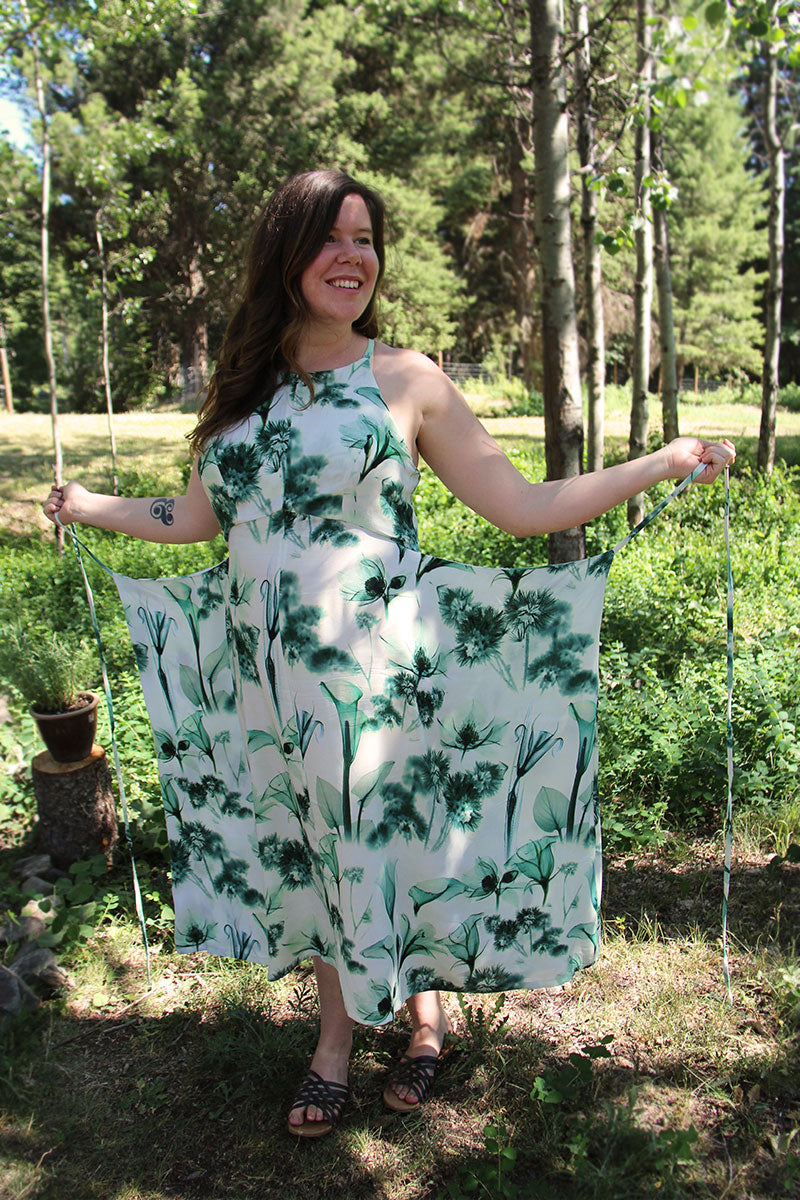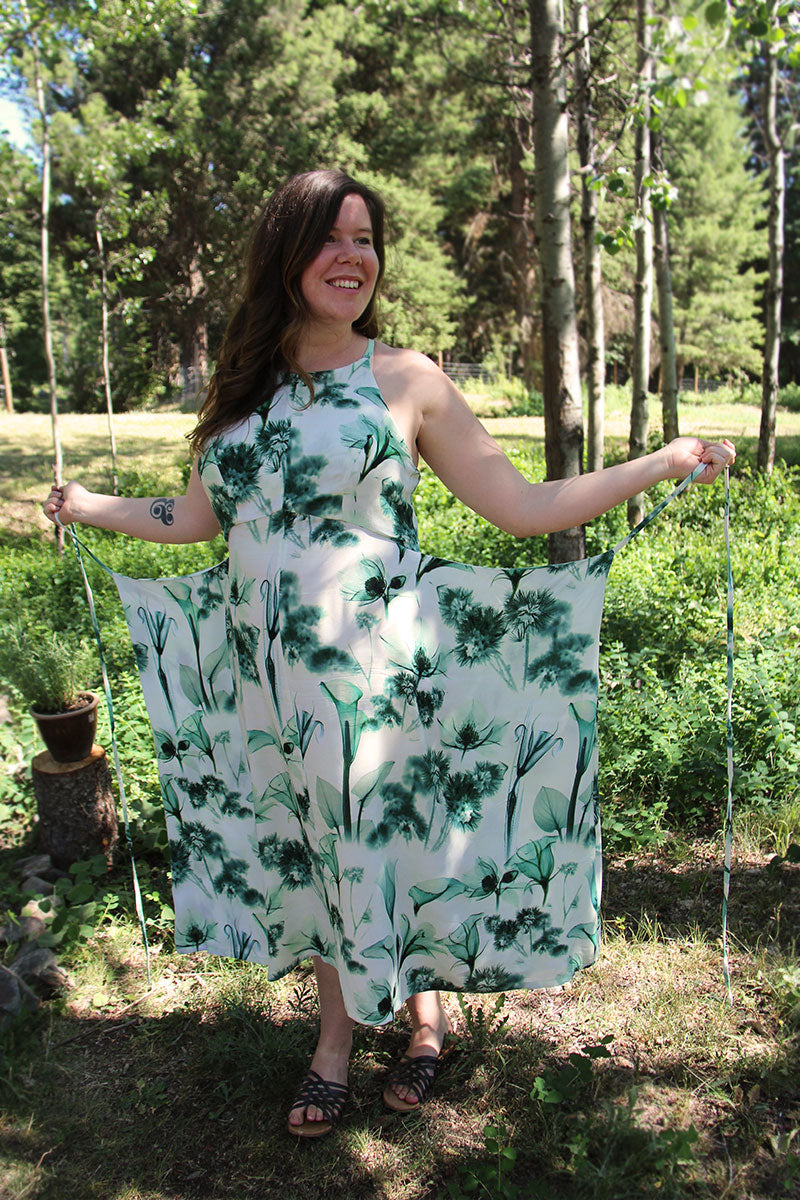 I decided to make this dress to wear to a family wedding this summer. It was a rushed job, squeezing it in between the Dressing Robe Launch and the wedding, but I managed to get it done and I was so pleased to wear it on the big day. The wedding was outdoors so it was a great opportunity for a photo-op.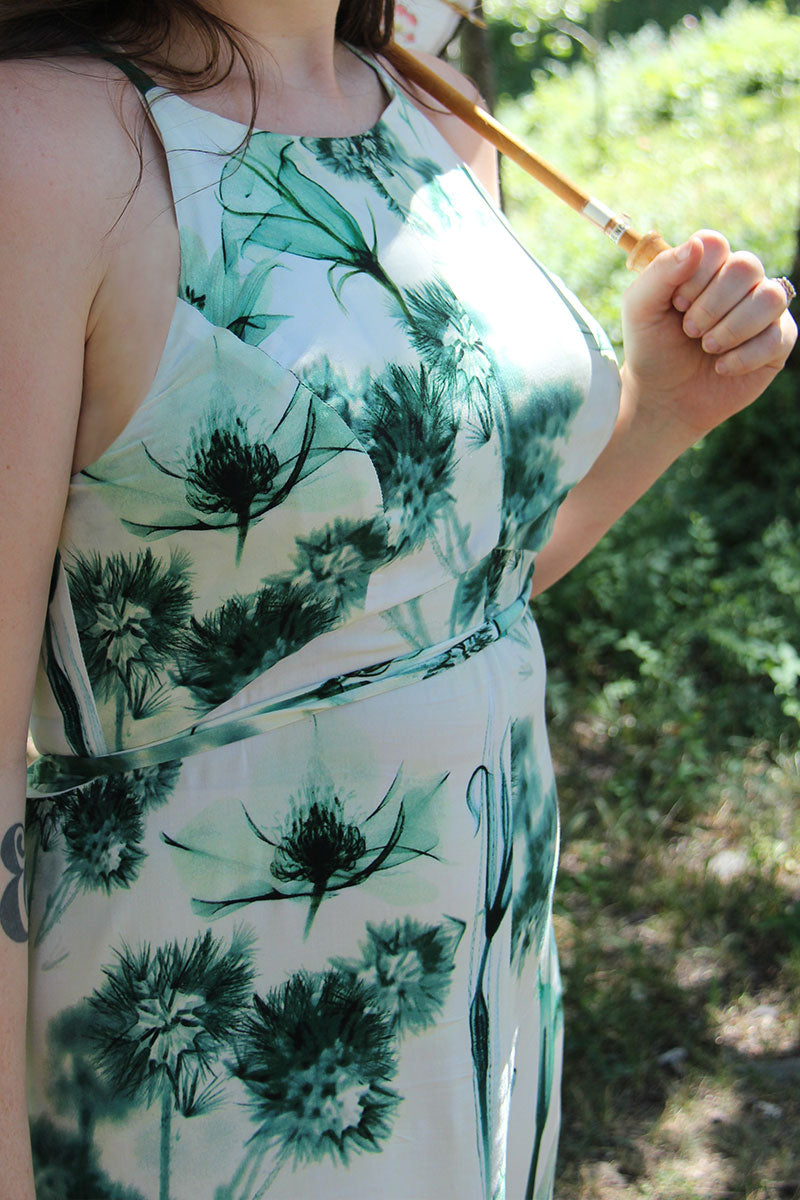 I have made the Acton before, so I knew how to fit the bodice to my figure. Using a shifty fabric like this challis adds an extra challenge and the bodice did stretch out quite a bit. I took it in at the sides to make the back fit properly and it was easy enough to make it work. I used the same challis for the lining, too. I messed up the zip a bit at the top, but not terribly, considering my haste. I tend to wear my hair down anyways – nobody sees, nobody knows.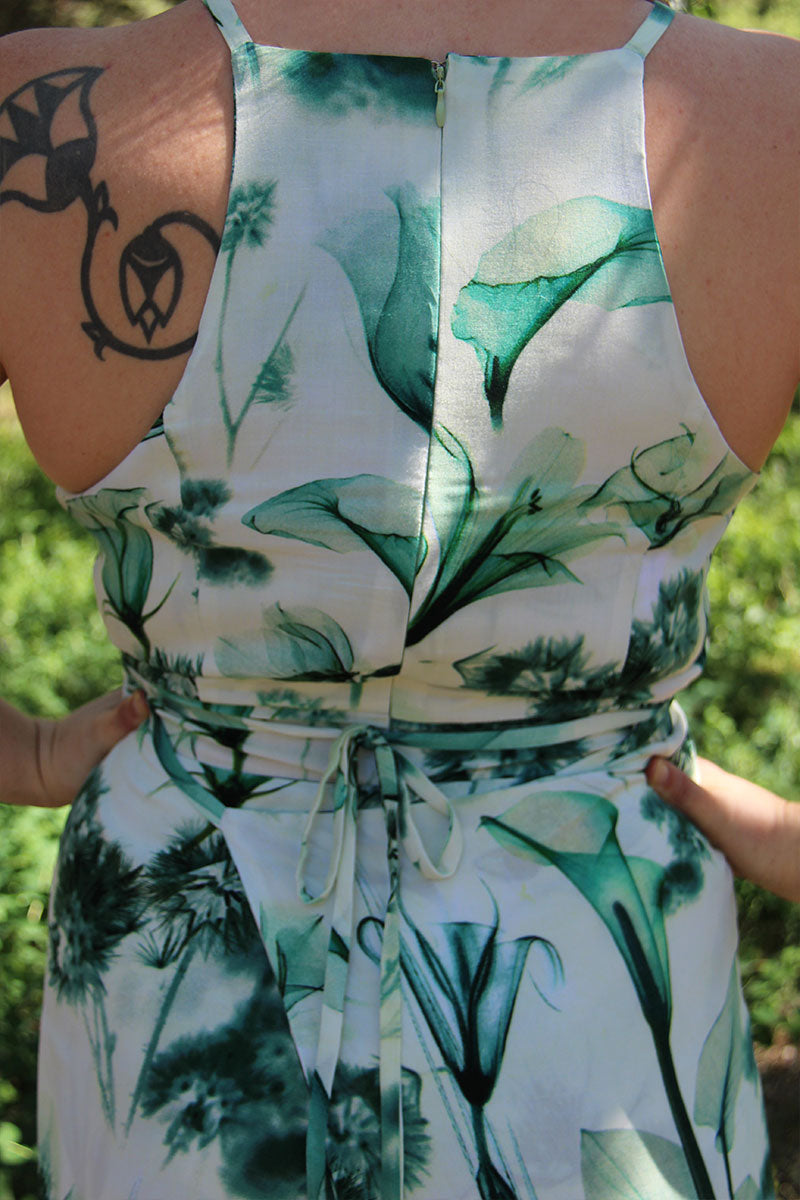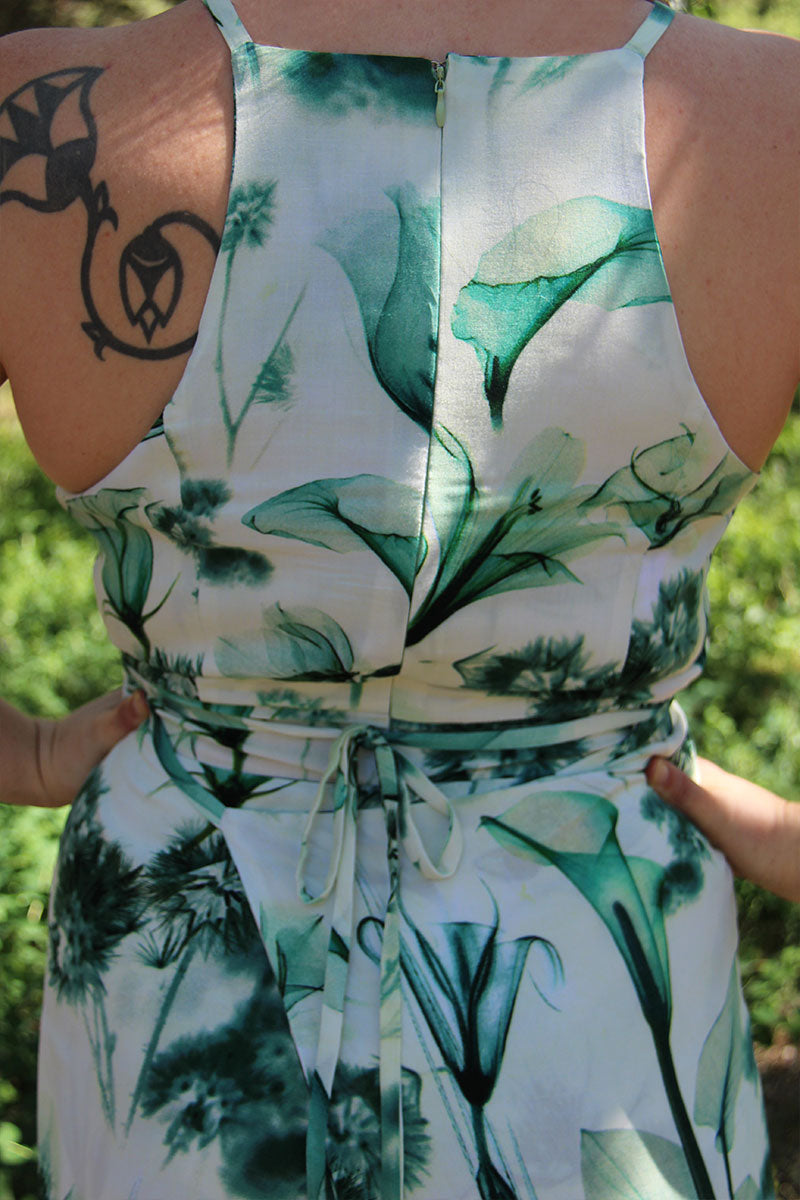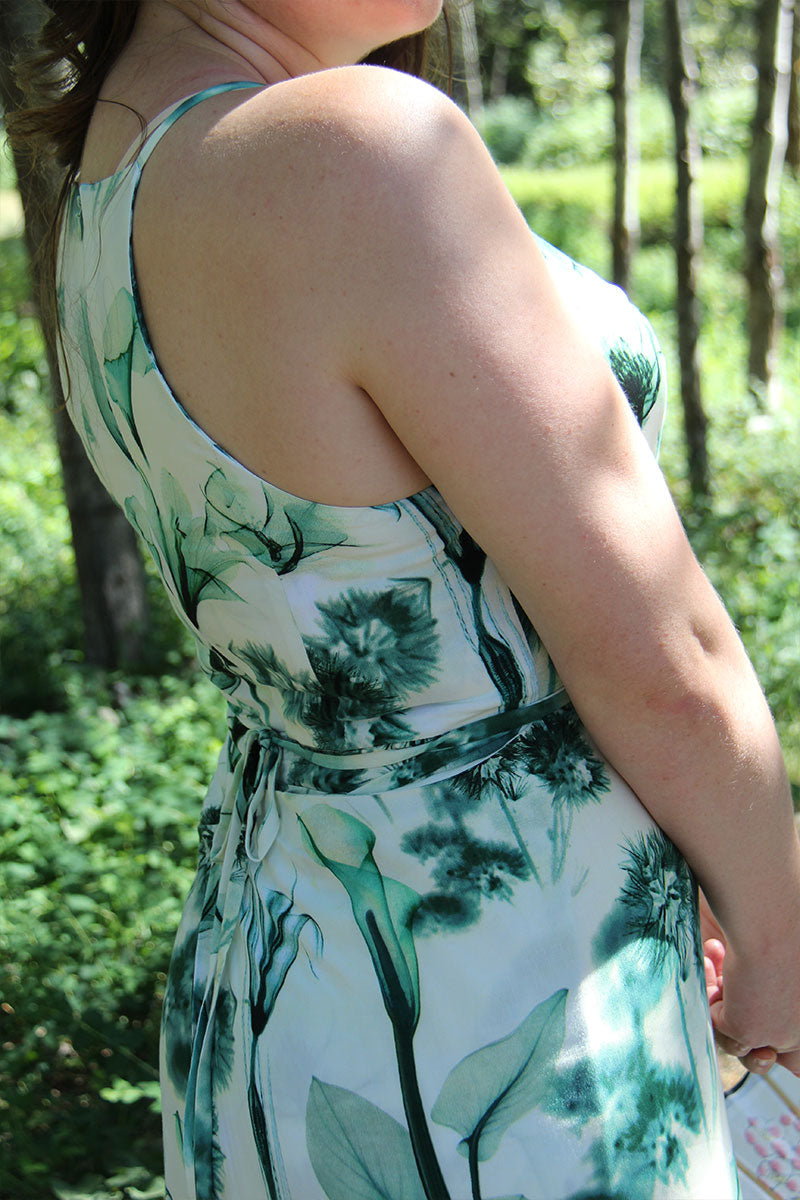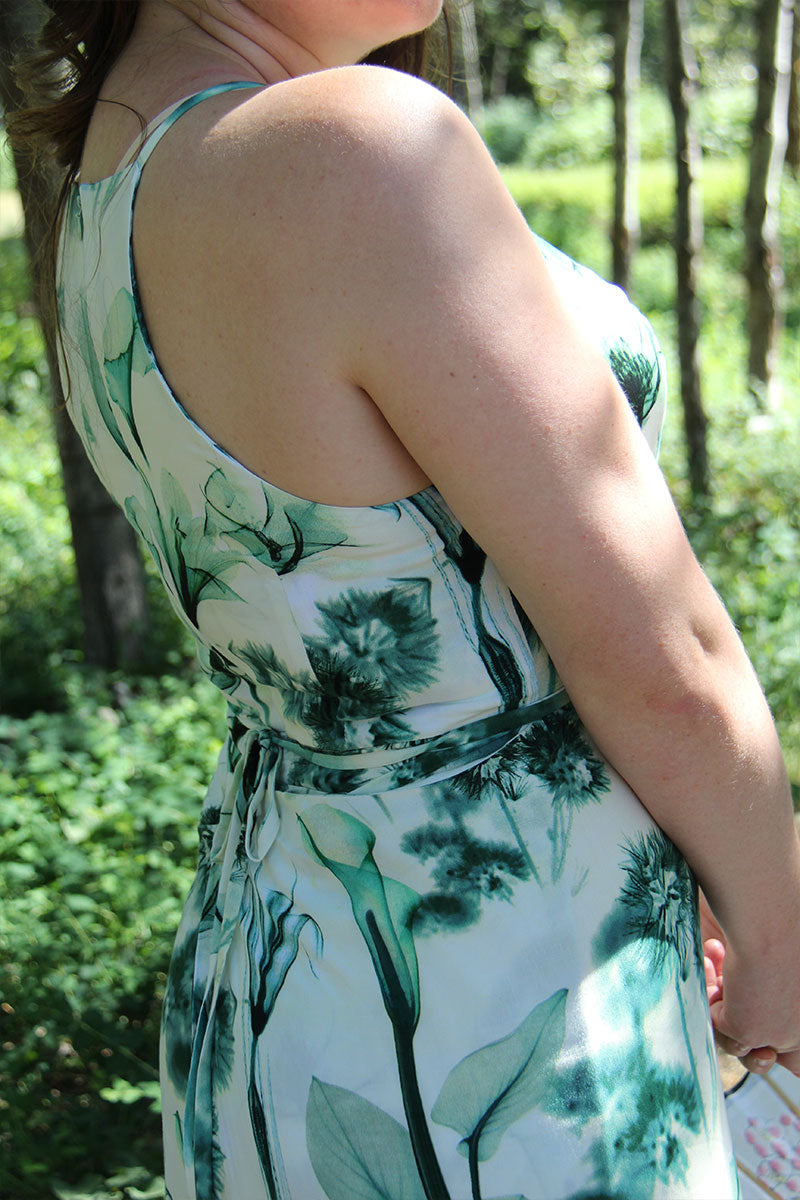 The wings of the Acton are easy to sew and can be tied in different ways for different looks. I also like the way they look hanging down, but you need to leave the ties off to wear it like that. I think it looks best wrapped in the back on my figure so that it how I styled it that day.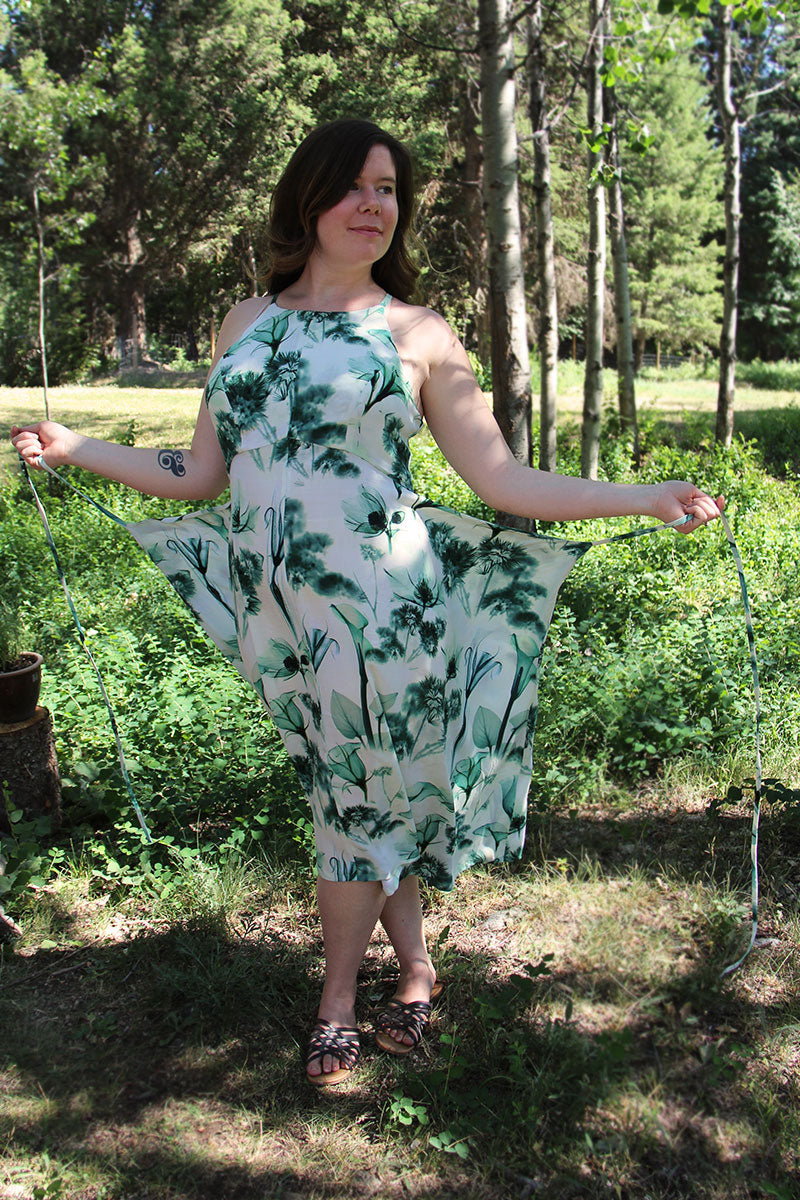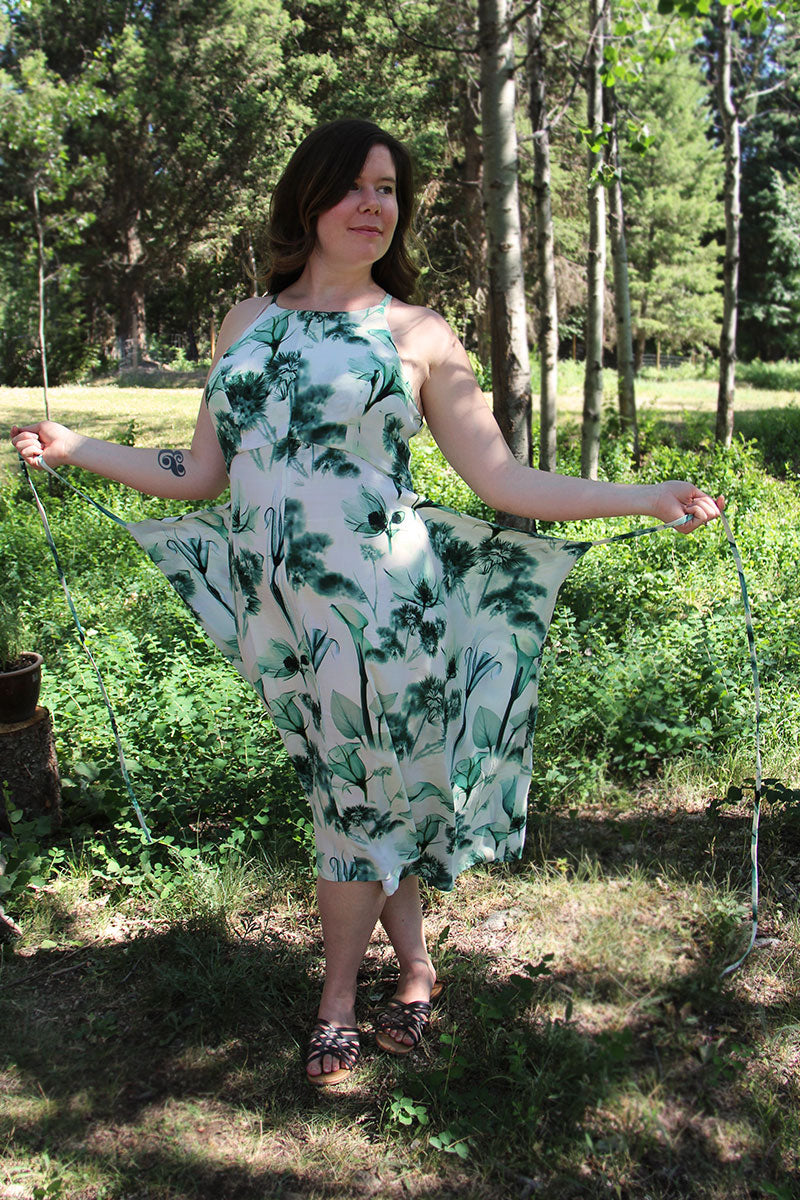 I love love LOVE my Acton. I think the design is so pretty and unique and it fits me like a glove. I look forward to making more Actons in the future.