Happy Wednesday! I hope you are all having a great last few weeks of summer! I am really enjoying these nice sunny days while getting loads done for the upcoming months here at Helen's Closet. I can't wait to share more of what I have been up to, but in the mean time, you can check out my latest project, the Love to Sew podcast! Thank you all so much for listening this week, we are SO thrilled with the response so far.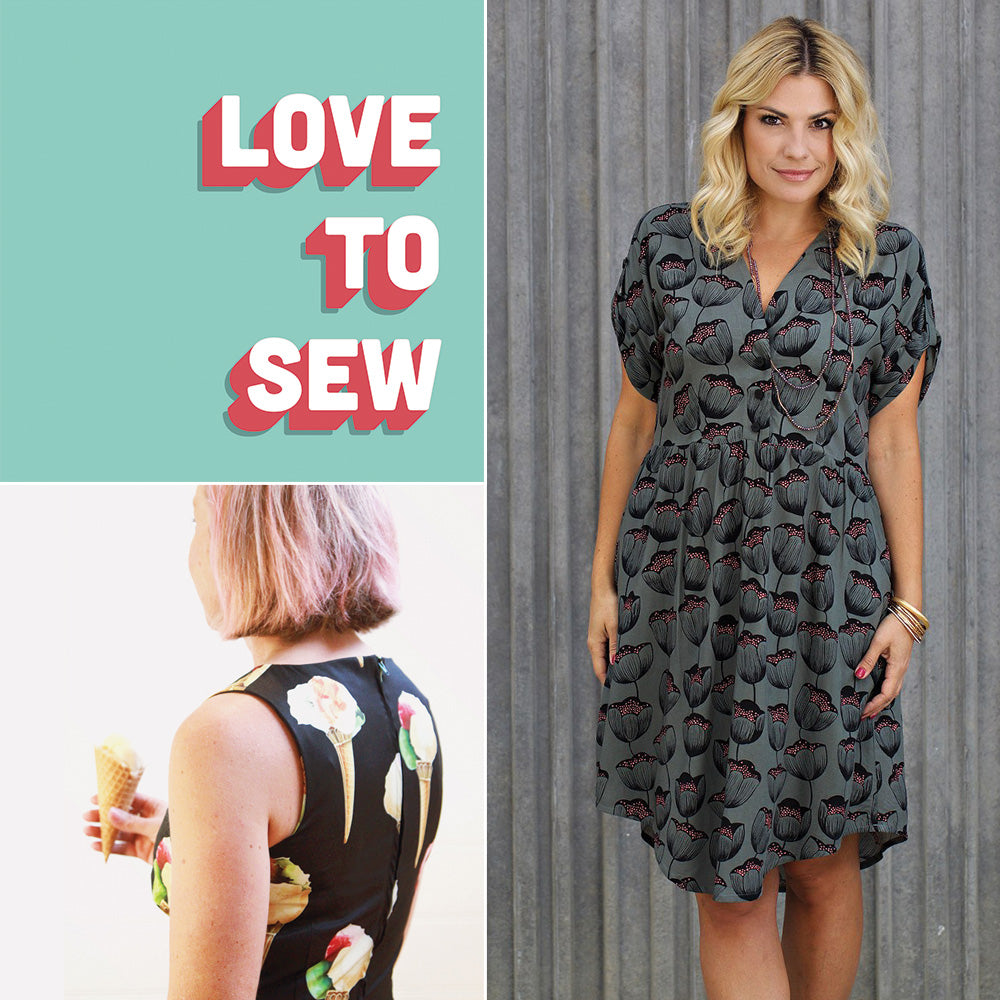 News
The Love to Sew podcast launches today with three full episodes!
Chalk and Notch released the Fringe Blouse and Dress.
Sew this Pattern released a full back extension for the Daphne Day Dress.
Community
Want to make the ultimate cardigan for this upcoming fall and winter season? Why not participate in the #cosycardichallenge!? Hosted by three lovely ladies on Instagram, this challenge is meant to encourage us to sew something nice and warm for ourselves before October 31st this year.
Makes
I am obsessed with these flint pants from Feathers Flights.
This blue lace dress from Alison C Sewing Gallery is gorgeous.
So many great striped tops from Sew Tawdry.
Ida Aida sewing shares a beautiful Laneway dress.
This Heather dress from Making and Marking is so pretty!
I love the shape and style of this Autumn dress from Sew Blooms.
Handmade by Carolyn made the ultimate Sydney Jacket.
Sew Abigail made some pretty fantastic Ultimate Trousers.
I love a good wide legged pant, and these ones from the Diary of  Sewing Fanatic are no exception!
Maddie Made This made a fab swimsuit.
Resources
Cashmerette is hosting a Curvy Education Week including a discount on her courses and free tutorials on how to make curvy adjustments.
Emma's Atelier shares her experiences naturally dyeing fabrics.
Inspiration
GMarie Sews shares some beautiful handmade custom wooden clappers with point turners built in. You can purchase them from her site, too!