Since interviewing Jenny on the Love to Sew Podcast I knew I needed to give Cashmerette Patterns a try, and what better place to start than with her first pattern, the Appleton Wrap Dress! I have loved every version of this dress I have seen and I was pretty confident that it would suit my figure quite well. The fitted silhouette is a little out of my comfort zone, but I feel like 1 million bucks in it.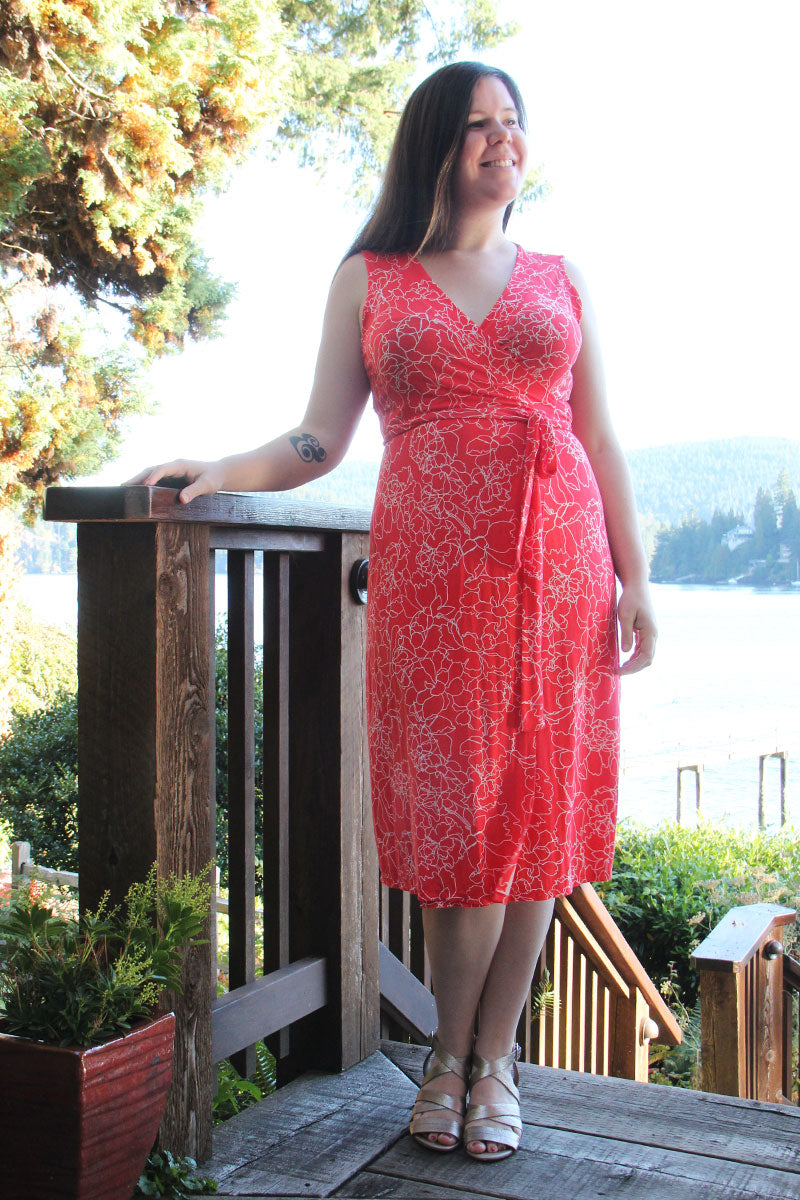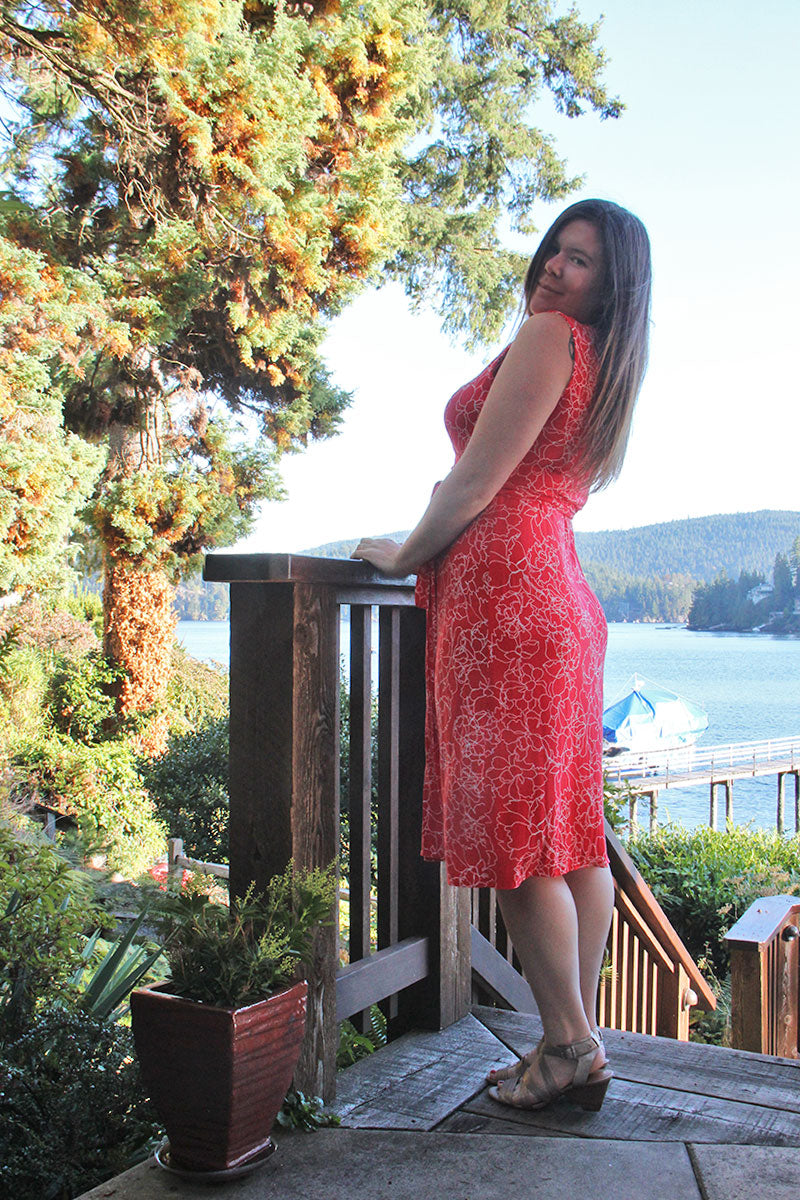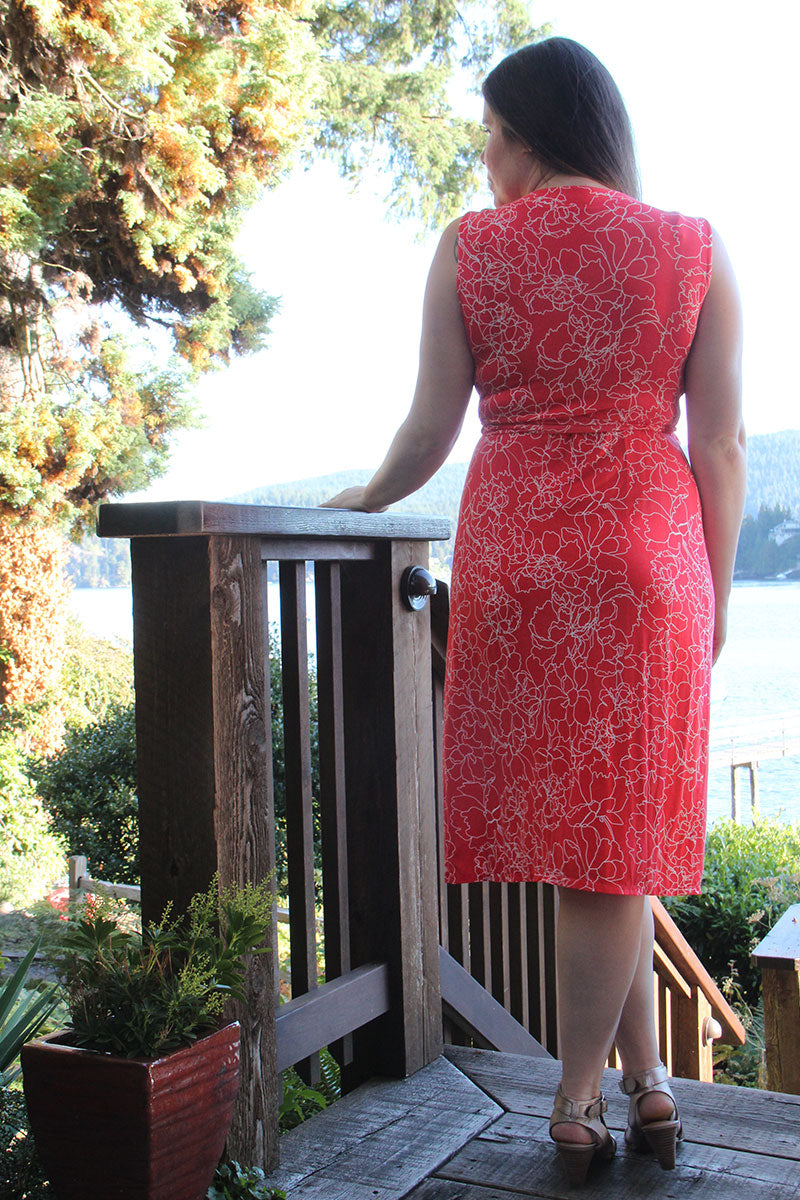 The Appleton dress has cup sizing (as do all Cashmerette patterns), so you can get a great fit around the bust without doing alterations. Wrap dresses can be difficult to fit on larger bust sizes, but this pattern totally nails it. Look how close to the body the wrap sits! I feel SO secure in this dress, there is no fear of any wardrobe malfunctions.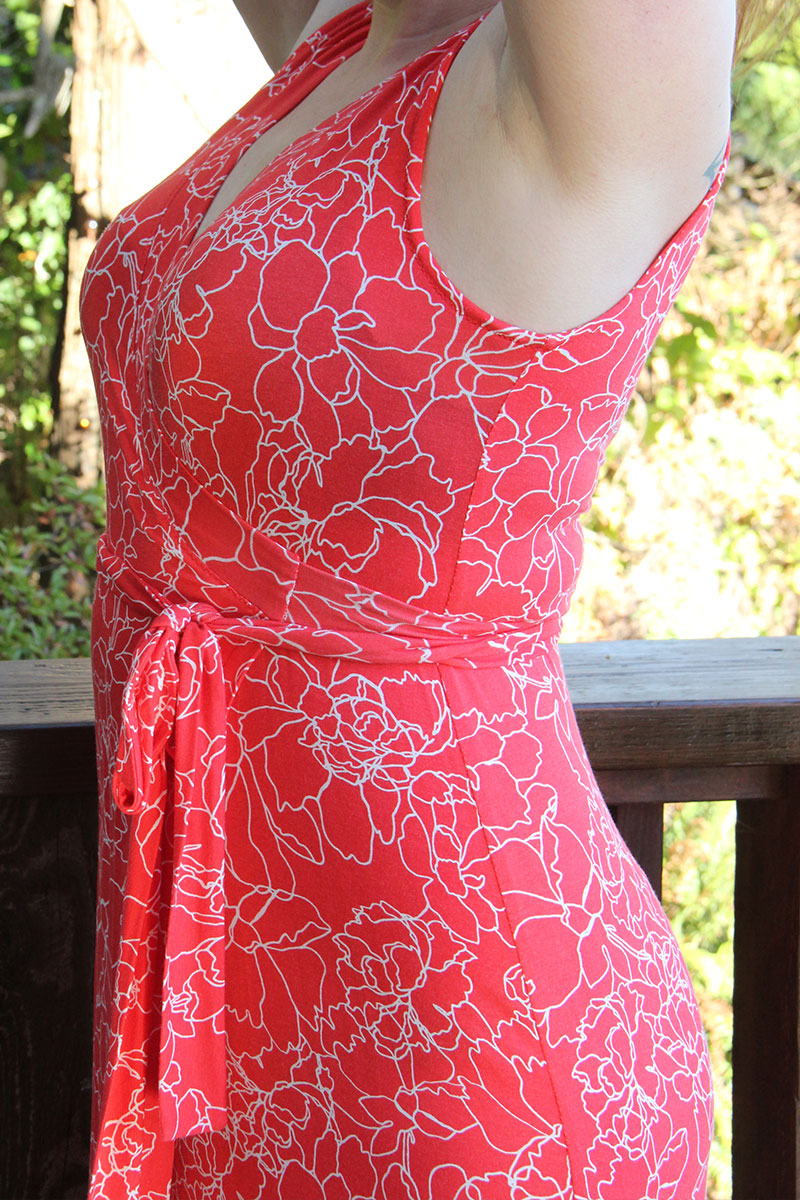 I decided to eliminate the sleeves on my Appleton because my preference is for sleeveless dresses. I did take the armscye up a bit but if I made it again I would alter it further to get a better fit. You can see there is a bit of gaping at the armholes. I finished the armholes using knit bias binding.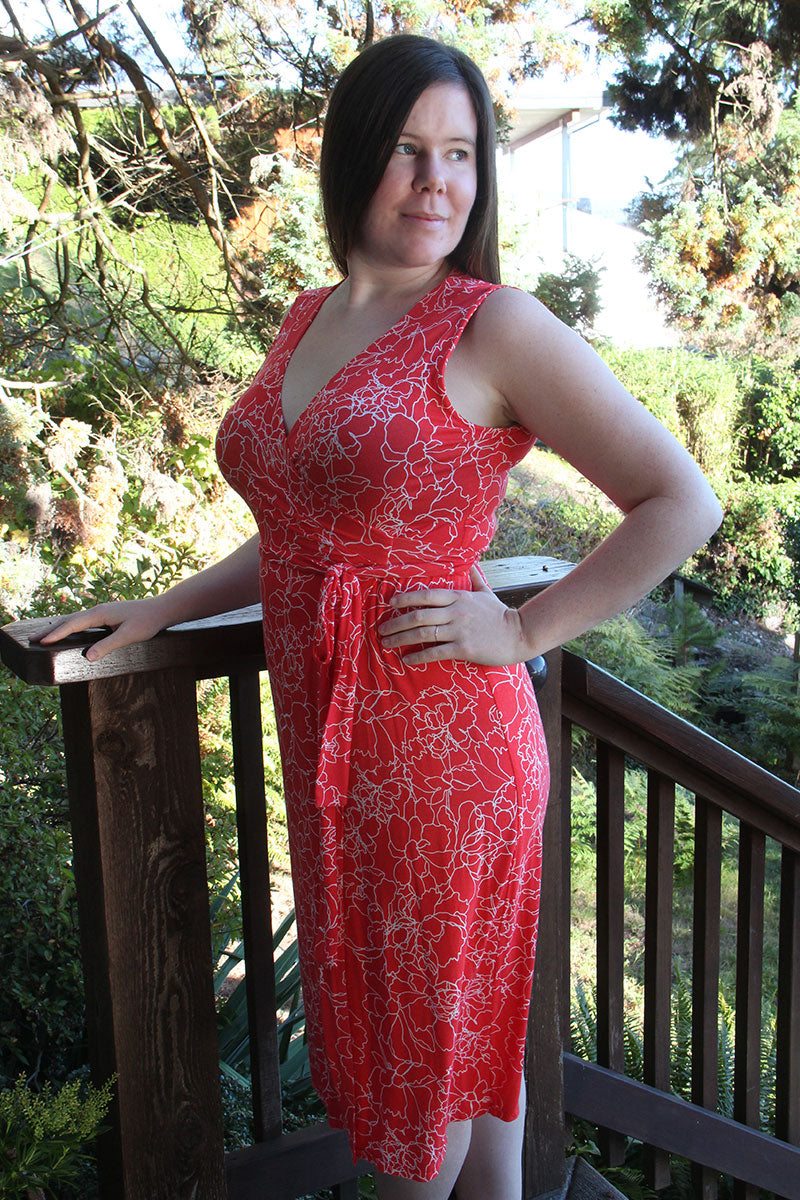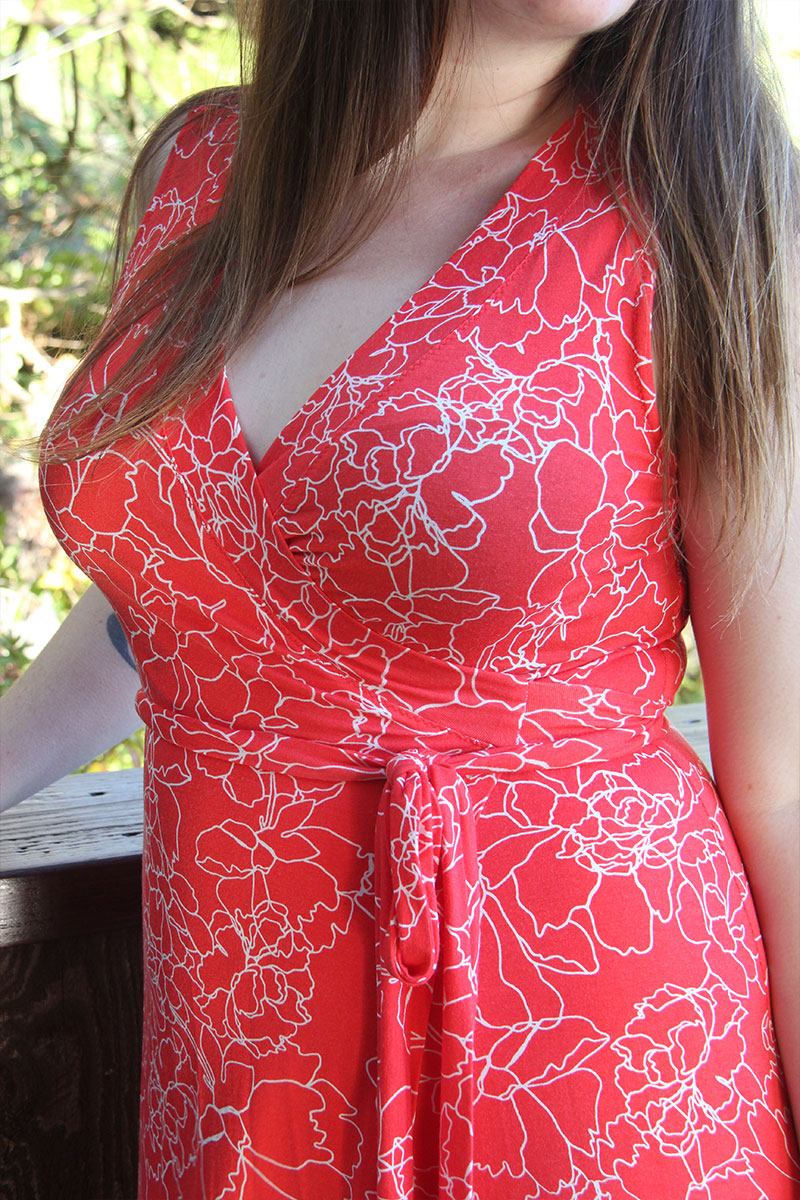 I used a knit from Fabricland for this dress that worked out pretty well for this pattern. It is a little on the thin side, so lumps do show through, but overall, I love the color and print. It is a pretty eye-catching dress! Not for all occasions, but it makes a great entrance.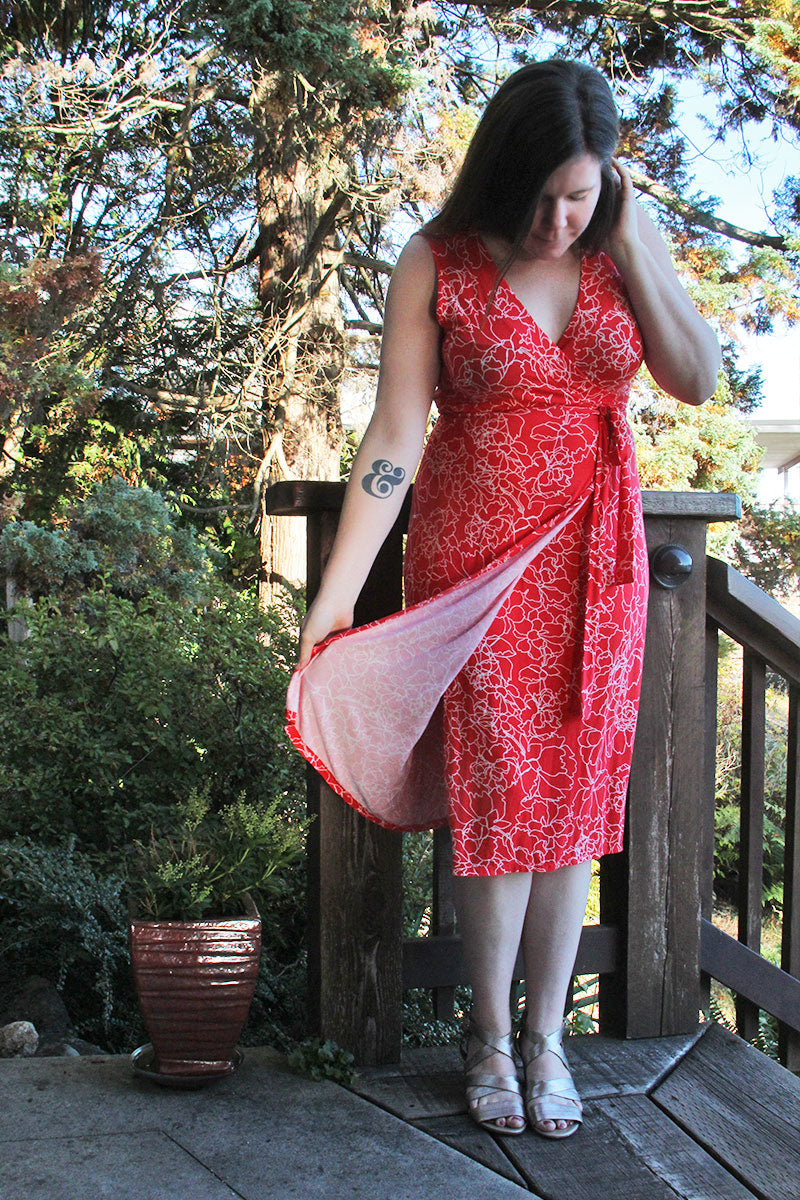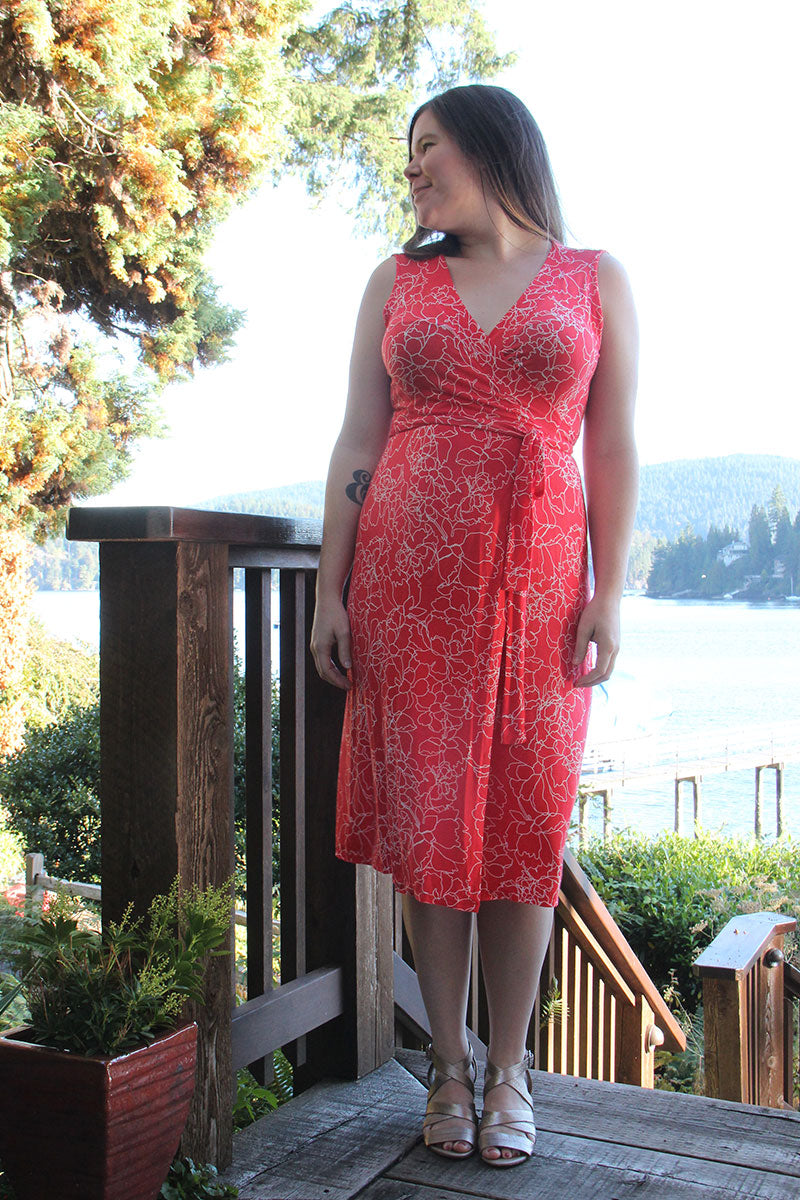 I am very pleased with how this dress turned out and I can't wait to sew more with Cashmerette! Jenny has so many great designs and I love the fit so far. If you are in the plus-sized range, definitely give them a go!