Happy Wednesday, makers! It's been two weeks since the last Wednesday Weekly, and I usually try not to skip them, but this time I decided to let it go. Caroline and I were in NYC and we had such an amazing time at camp and hanging out in Brooklyn! We came home feeling so inspired and full of love for the community. We promise a camp-focused podcast episode is coming your way soon! On another note, there were some really amazing pattern releases and makes these past two weeks. Check out how pretty the releases all look together – I love when that happens!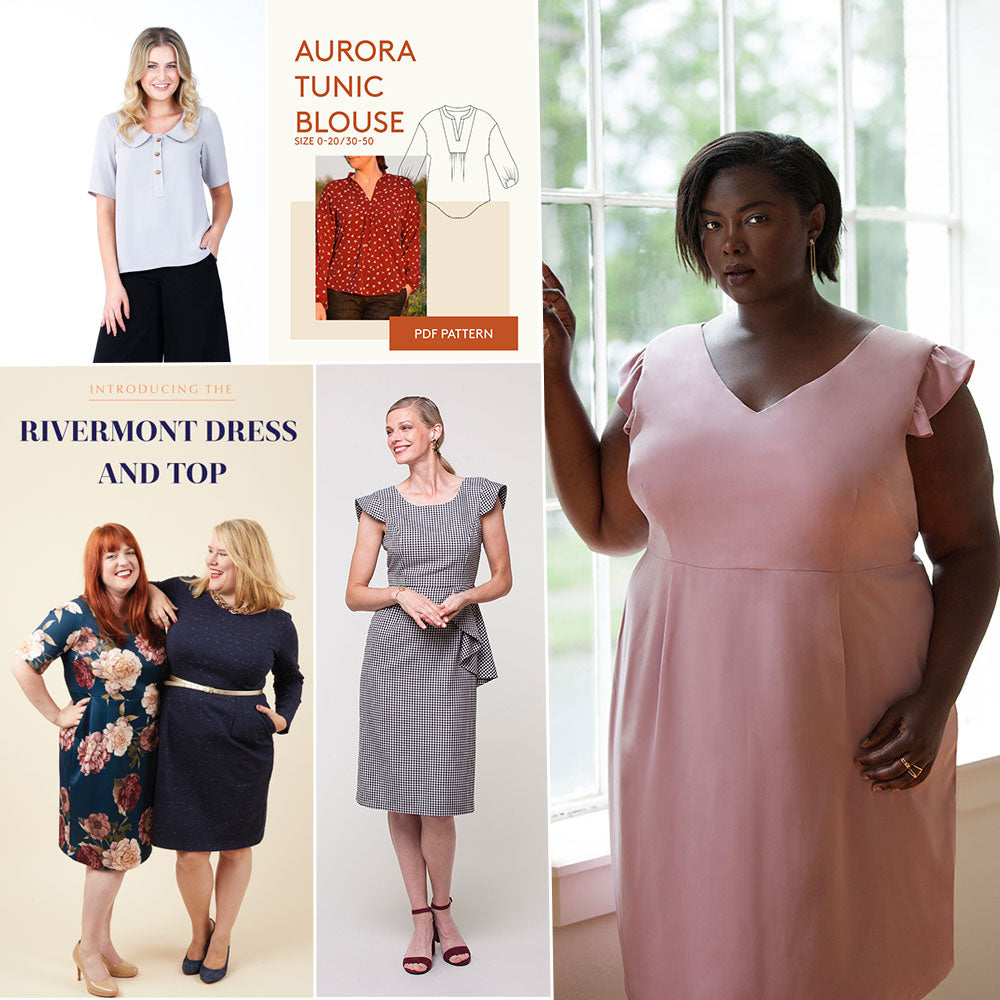 News (clockwise from top left)
Megan Nielsen released the Banksia Blouse.
Wardrobe by Me released the Aurora blouse and dress.
Colette released the Claudette Dress.
Cashmerette released the Rivermont Top and Dress.
Makes
I stumbled upon a new to me pattern company this week, Louis Antoinette! I love their chic aesthetic – check out this Belleville dress from Bee Made!
How pretty are the sleeves on this blouse from Dressmaking Debacles?
Speaking of sleeves, check out this Concord Tee hack from Foxgloves and Thimbles.
Fadanista made two great Hvar jackets!
Madame Tifane made a fantastic Bruyere Shirt.
I am loving this Jackie dress from English Girl at Home.
Erica Bunker knocks it outta the park with her pink pants!
I love this Pake Muu from Subversive Femme.
Peter's lace shrug by is stunning!
I almost never feature quilts but this geometric one from Kate Henderson is so good!!
Another awesome Lois dress from Clever Tinker – I really need to make this pattern!
Sue made a fully lined Suki Robe! I am swooooooning!!
Don't miss this incredible suede jacket from South Shore Handmade.
Resources
Are you frantically making a Hallowe'en costume for your kids this week? Check out this list of great classic costumes from Oliver and S.
Tilly shows us how to add an inseam pocket to any garment.
Inspiration
I cannot get over how incredible this suit refashion from Sewing with Kate is. Just look at those incredible shoulders!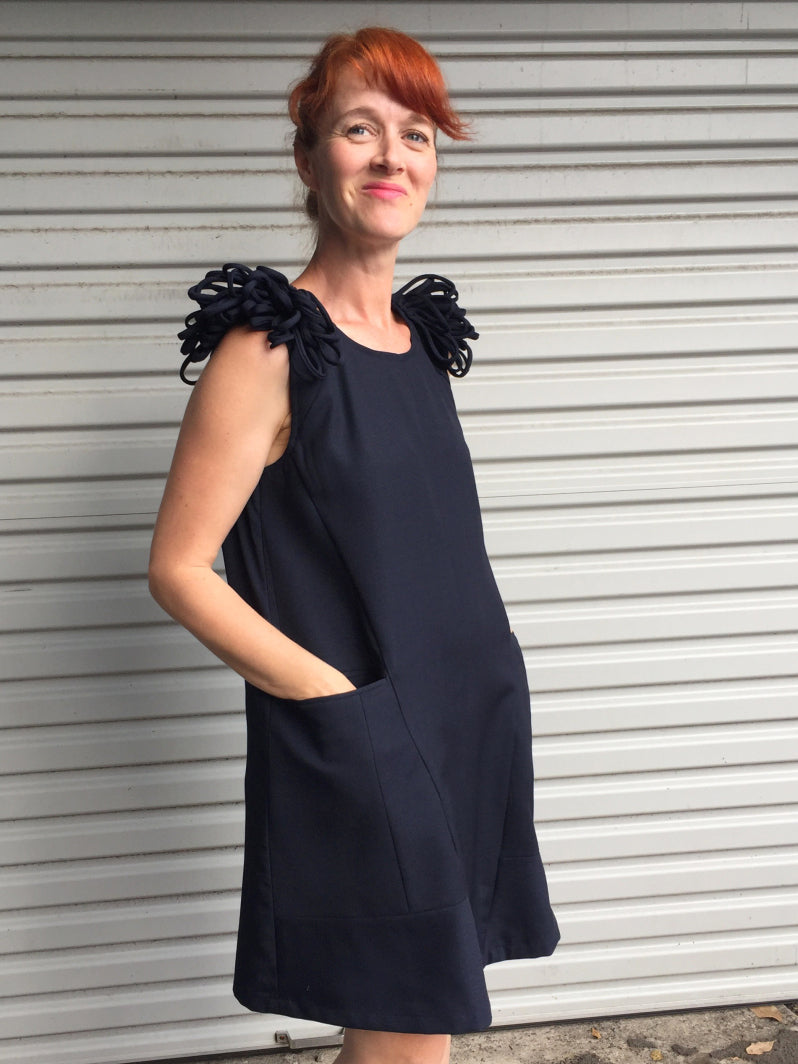 Love to Sew Podcast
In episode 11, we interviewed Gillian Whitcomb from Crafting a Rainbow about the Sewcialists! If you haven't checked out the Sewcialists blog yet, be sure to go and follow it now!
[soundcloud url="https://api.soundcloud.com/tracks/347259916″ params="color=#ff5500&auto_play=false&hide_related=false&show_comments=true&show_user=true&show_reposts=false&show_teaser=true" width="100%" height="166″ iframe="true" /]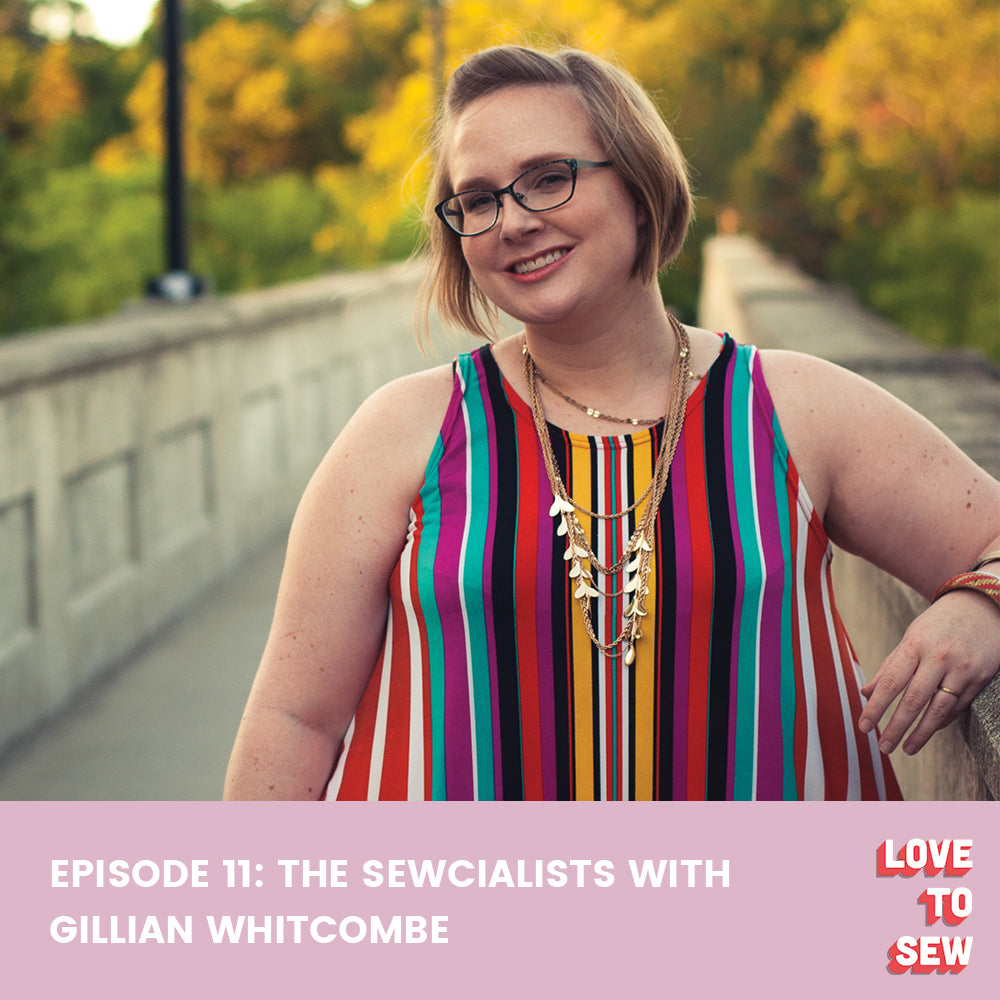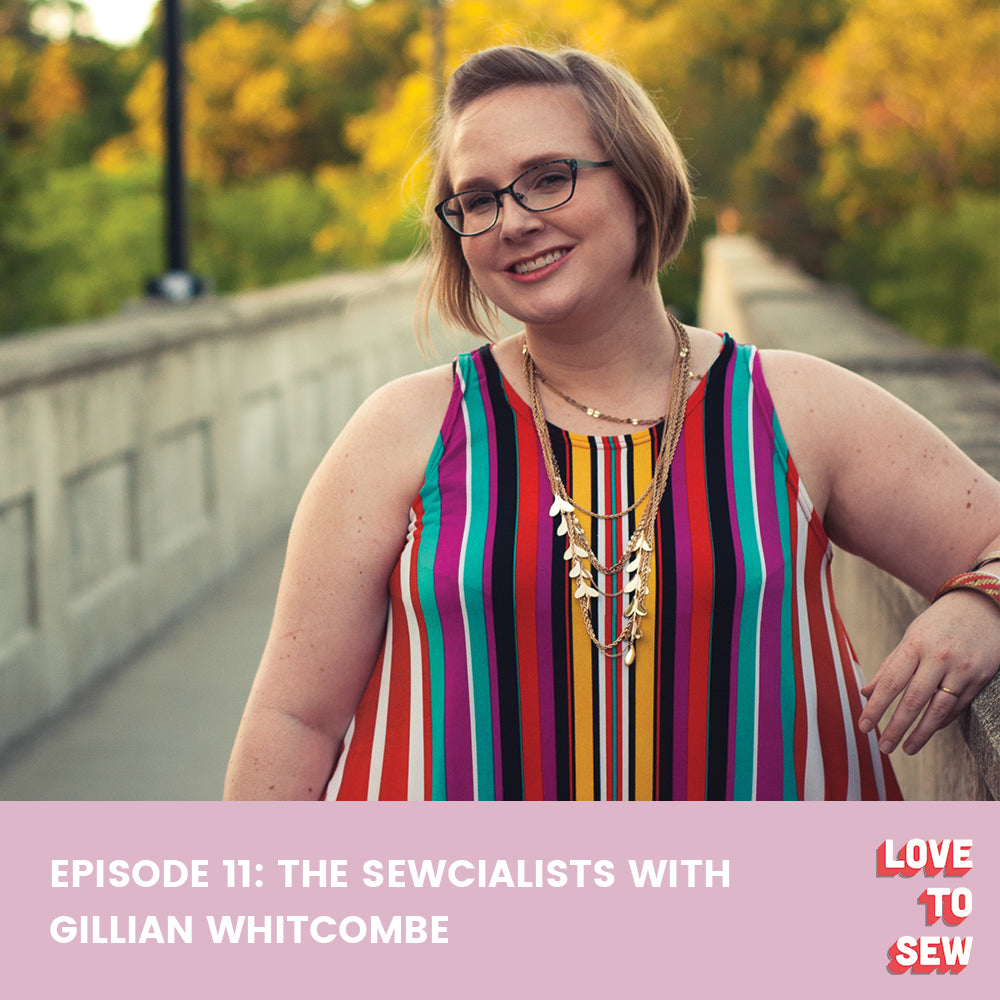 In episode 12, we chatted all about feelings of guilt around the ever-growing sewing project list and how you don't have to sew everything!
[soundcloud url="https://api.soundcloud.com/tracks/348310926″ params="color=#ff5500&auto_play=false&hide_related=false&show_comments=true&show_user=true&show_reposts=false&show_teaser=true" width="100%" height="166″ iframe="true" /]