Happy Wednesday! I want to thank all of the bloggers and pattern designers who have contacted me to give me their information about their blogs and companies. In almost all the emails I received, people were a little timid and shy about sharing and I know it can be really hard to put yourself out there! I really appreciate it and I hope that people continue to point me to their creative projects, I love to share! This week we have TWO first patterns from new designers so I hope you explore all the goodness below. Congrats to Ann and Amy!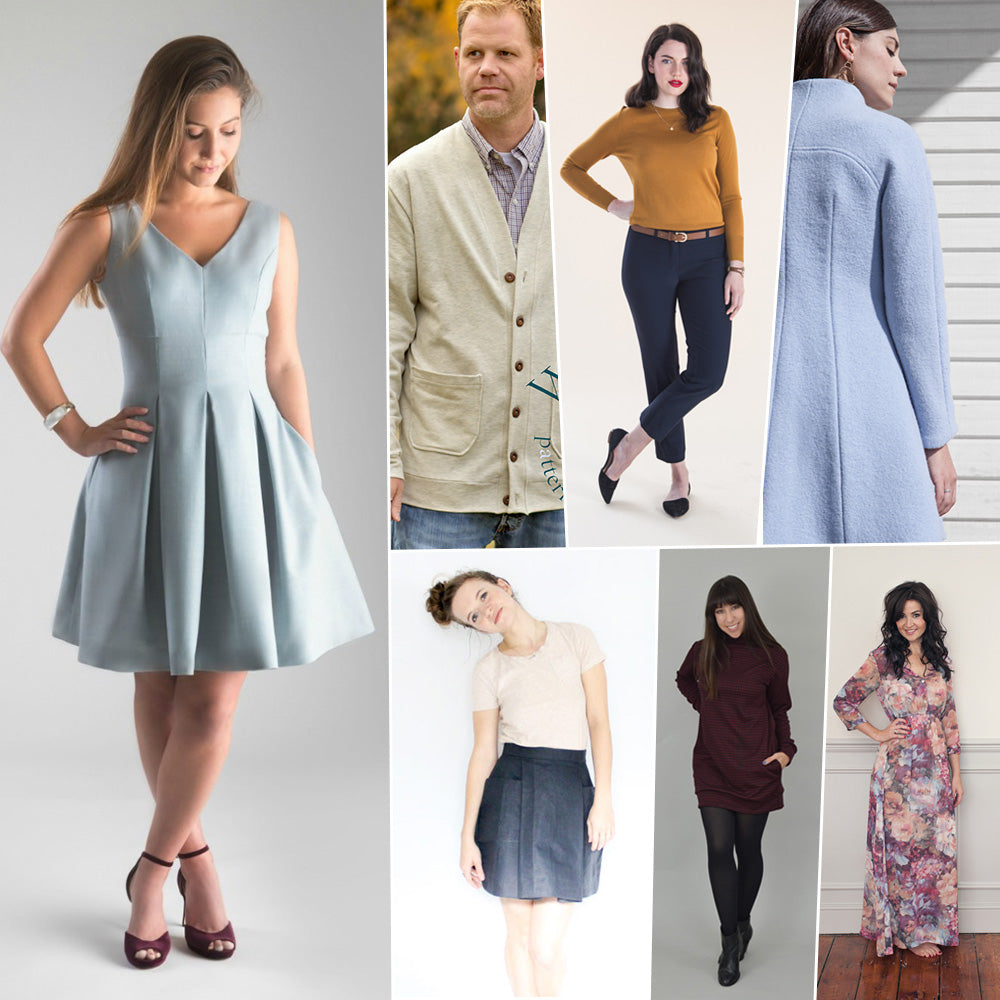 News (clockwise from top left)
Alice & Ann released their first pattern, the Kendra Dress!
Wardrobe by me released the men's Farfar cardigan.
Closet Case Patterns released the Sasha Trousers.
Pauline Alice released the Hemisferic Coat.
Sew Over It released the Florence Dress.
Nina Lee London released the Southbank Sweater.
Any Nicole Studio released their first PDF pattern, the Patti Pocket Skirt!
The True Bias paper patterns are here! Congrats, Kelli! 
Makes
I love the statement sleeves on this dress from Bee Made.
Maddie Made This made a gorgeous Thanksgiving dress.
This Victorian gown by Tanya is a spitting image of the inspiration photo – absolutely blown away!
This plaid undie set is so good!
A simple shibori knit dress from Two on Two off.
The neckline on this dress from Jorth is STUNNING.
This dress from Sewn Pretty Polly is making me miss summer so bad!!
How adorable is this mini moto jacket by Beaute J'adore!? Not to mention that gorgeous dress!
I love a good red coat! Check out this one from Dressmaking Debacles.
Self Assembly Required totally nailed the Harriet Lumberjack jacket from Named.
I can't get over how good this jumpsuit from Randomly Happy is.
I want a winter Kally Anorak so bad! Check out the quilted lining on this one from Lauren.
Resources
Vintage on Tap shows us how to sew a bound buttonhole.
Jennifer Lauren Vintage shows us how to use tailor's tacks to make the buttonhole process easier!
Inspiration
Jasika Nicole tackles the lack of diversity in her fabric print this week by colouring in some of the people with fabric markers. Jasika you are a genius and I love you!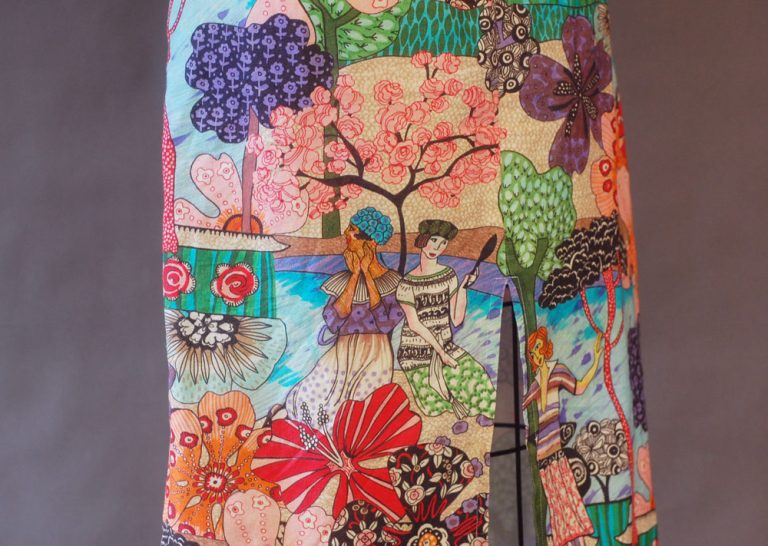 Love to Sew Podcast
We take on a ten-day capsule wardrobe challenge and tell you how it went, what we learned, and what we would do differently next time. Lee Vosburgh's 10 x 10 Challenge helped us to reflect on our current lifestyle and wardrobe needs. We walk away feeling motivated to approach our sewing plans thoughtfully and realistically.