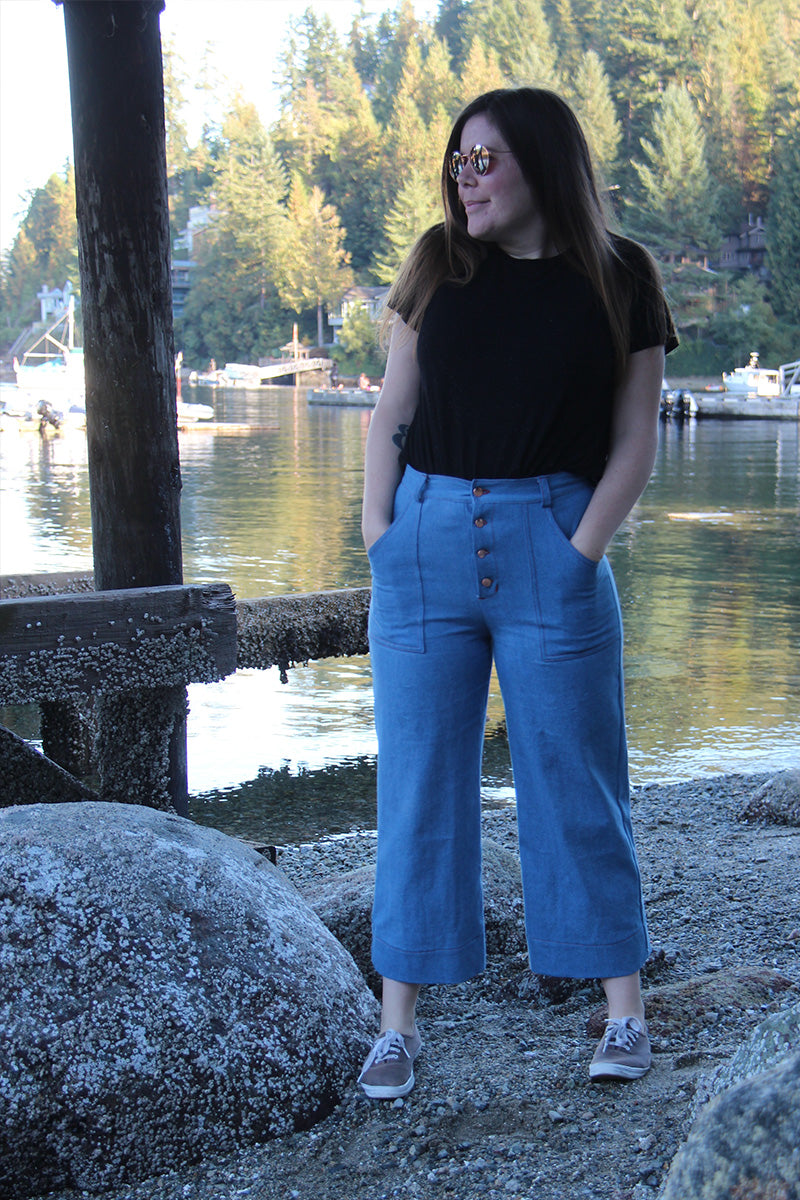 The Lander Pant is my favorite pattern to be released this fall and I am so happy for Kelli from True Bias. Kelli recently made the jump to paper patterns and the Landers are available in print from her shop! If you want to hear more about this process from Kelli herself, check out episode 8 of the Love to Sew podcast!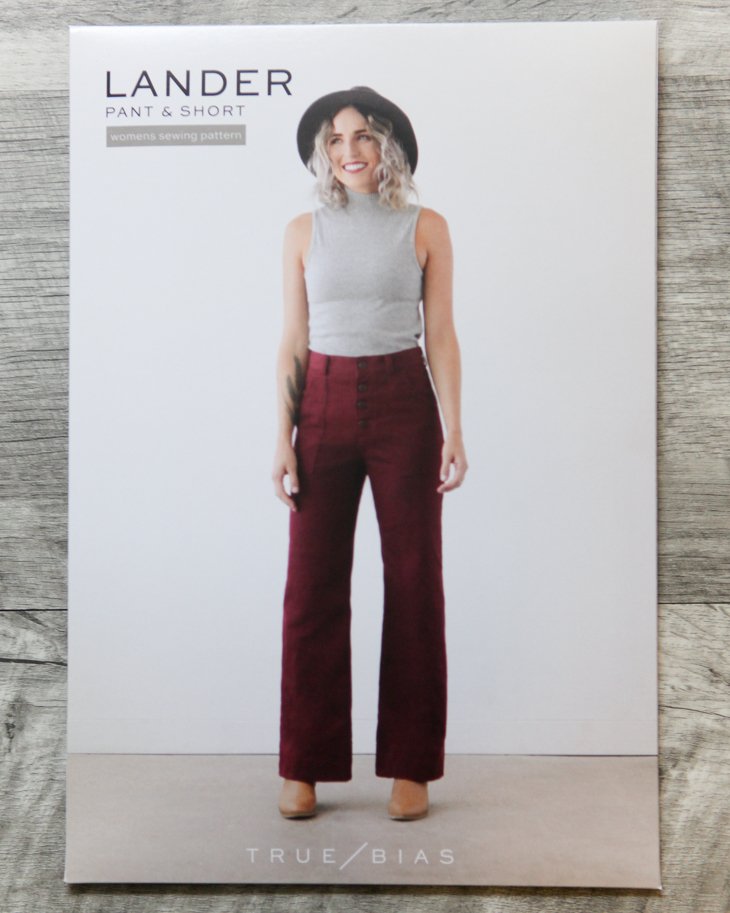 For my Landers, I really wanted to make a pair in denim. I had so many light denim crop pants pinned on my inspiration board, and this pattern totally fit the bill! I used a non-stretch cotton denim from Blackbird Fabrics and the fabric weight was really ideal for this project. I'll admit that the light denim is a bit out of season, but I'll be excited about them again in the spring!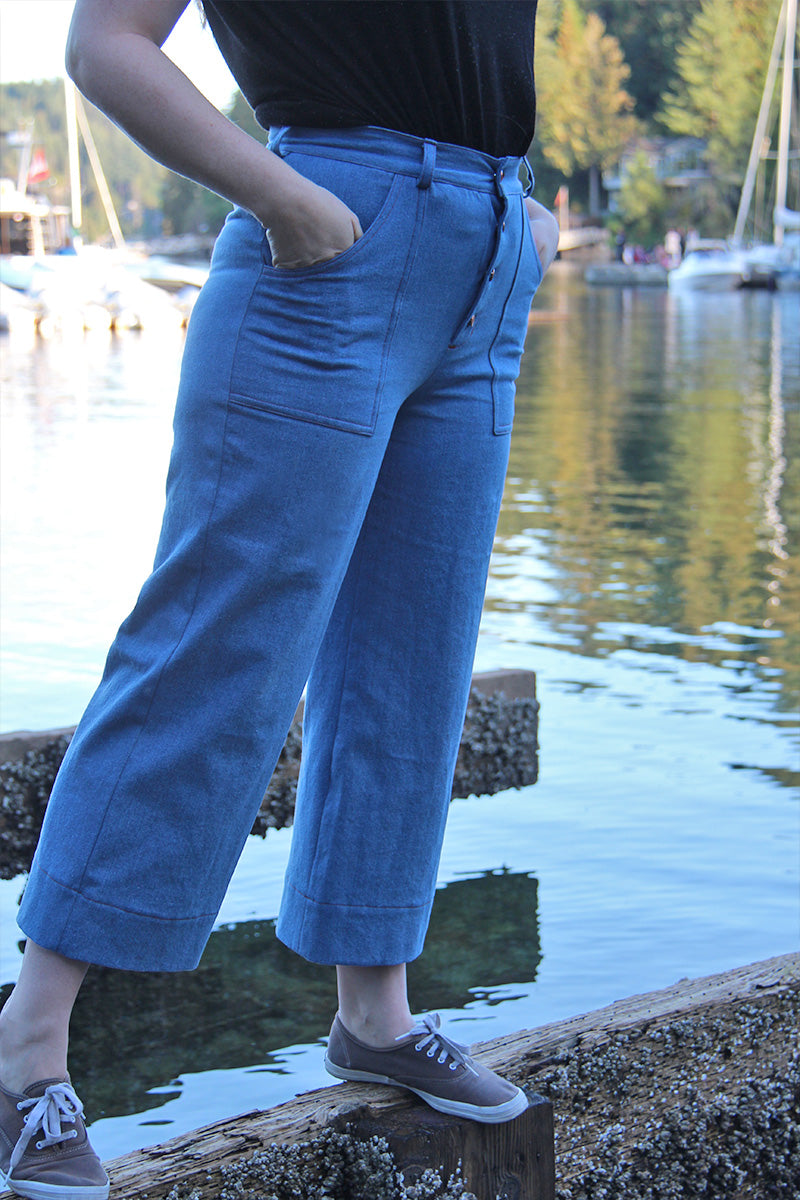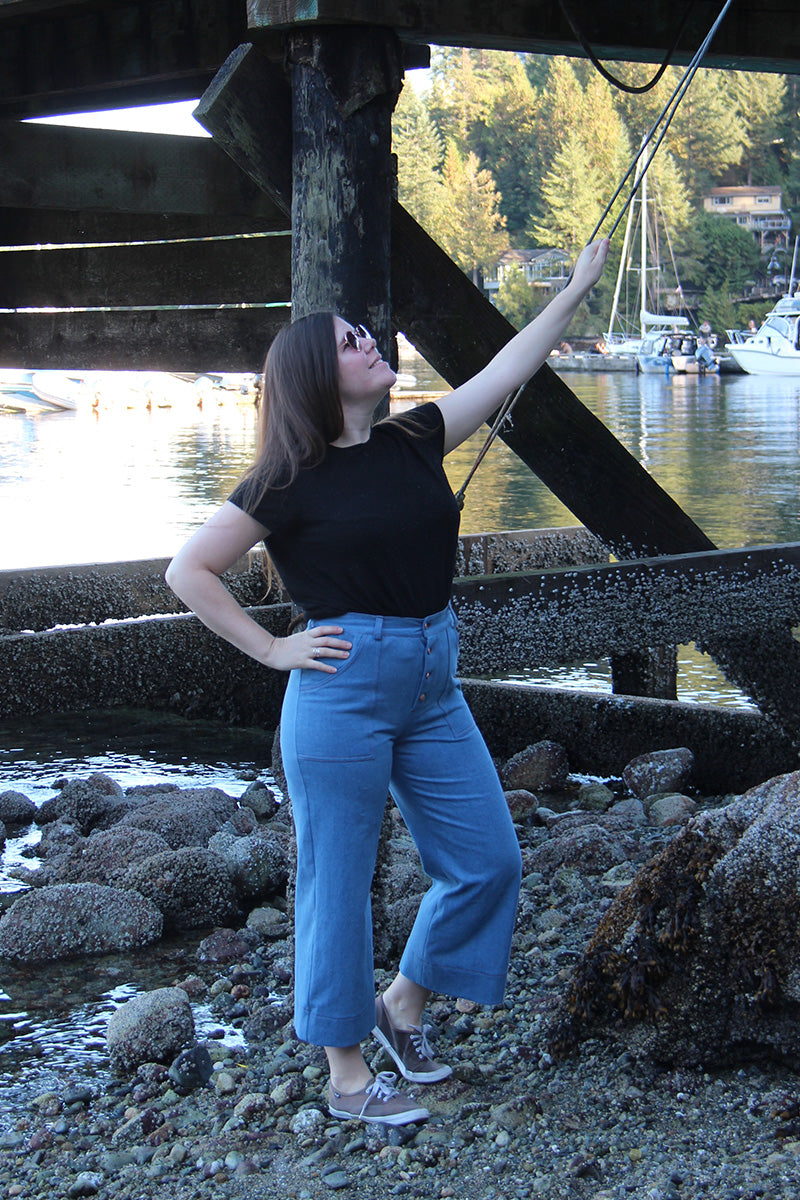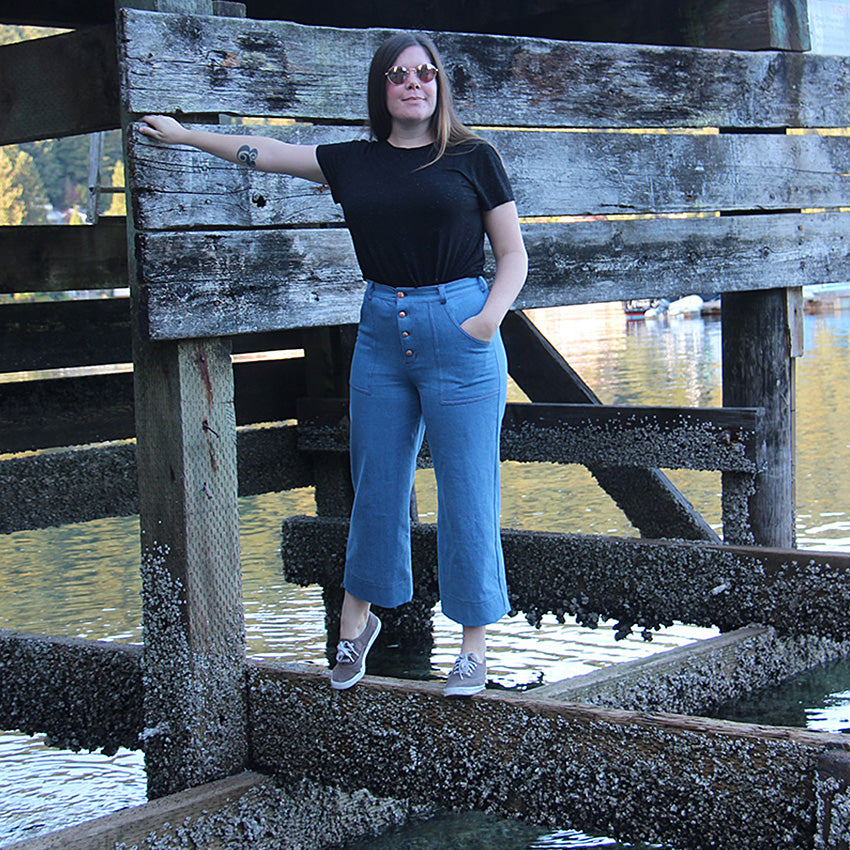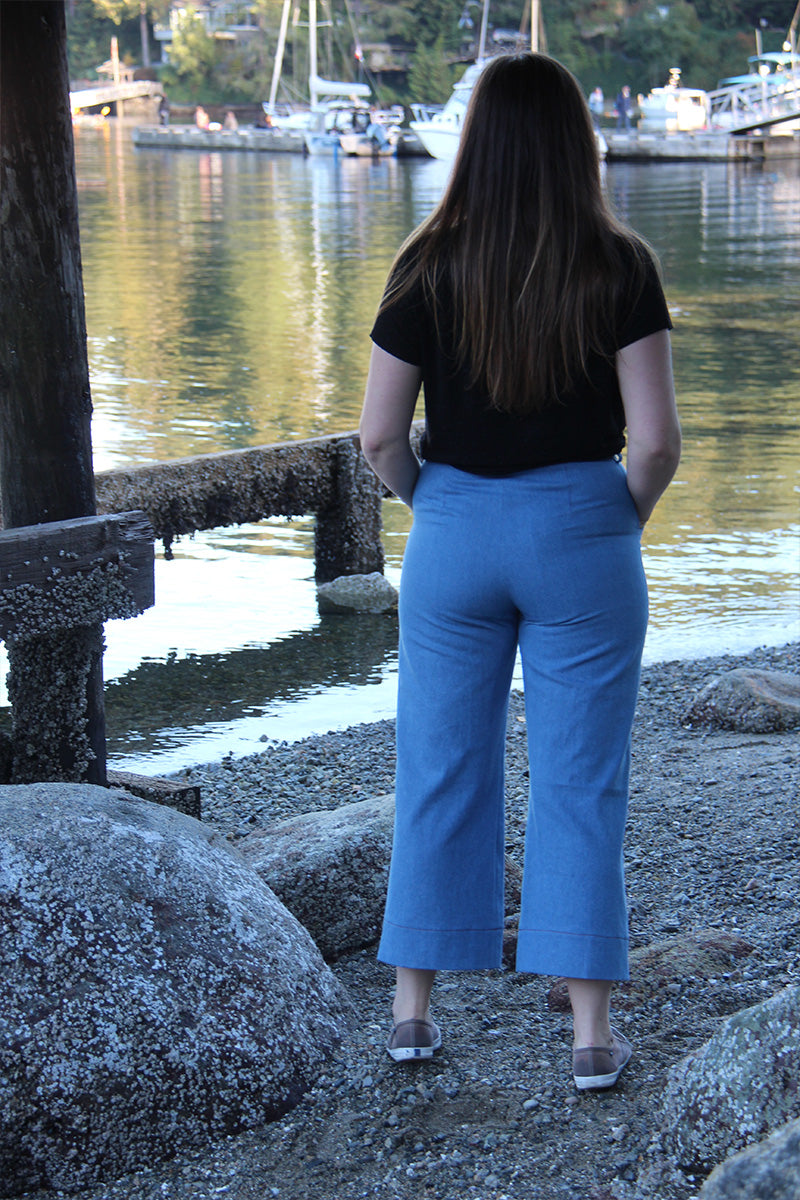 When making these pants, I muslined a size 16 based on my measurements. The result seemed too large for me – I was really wanting them to be tight tight tight! I rashly decided to go down to a 12 and while they do fit, these are standing pants only! They are just too tight for me, and I'm feeling rather foolish for not just making a 14. Oh well, notes for next time! Maybe I'll lose 5lbs over the holidays….ha!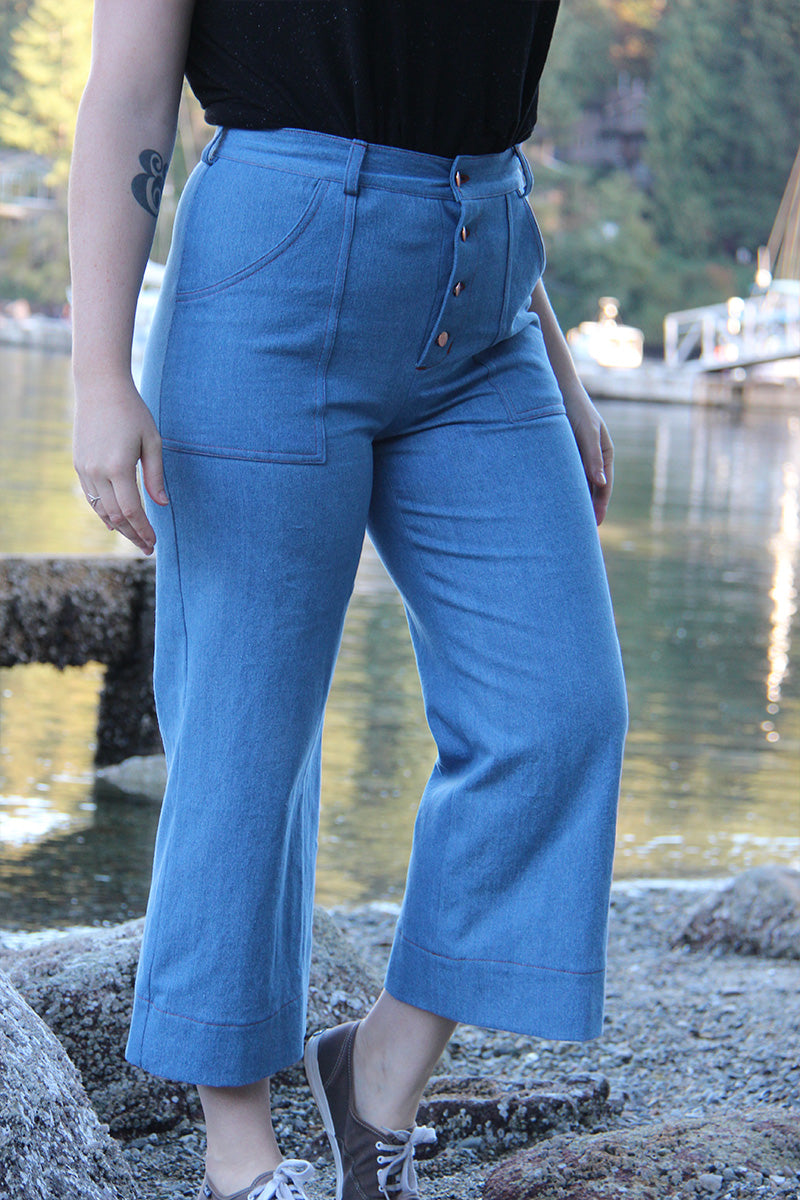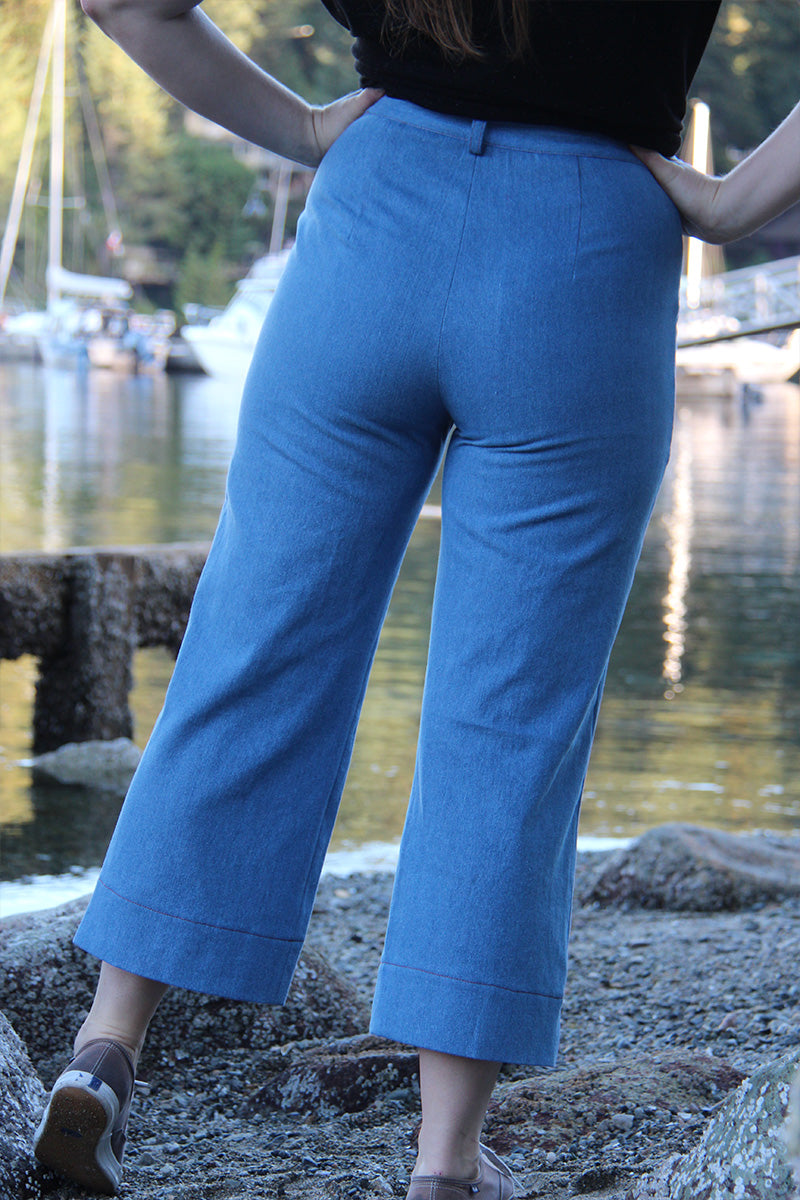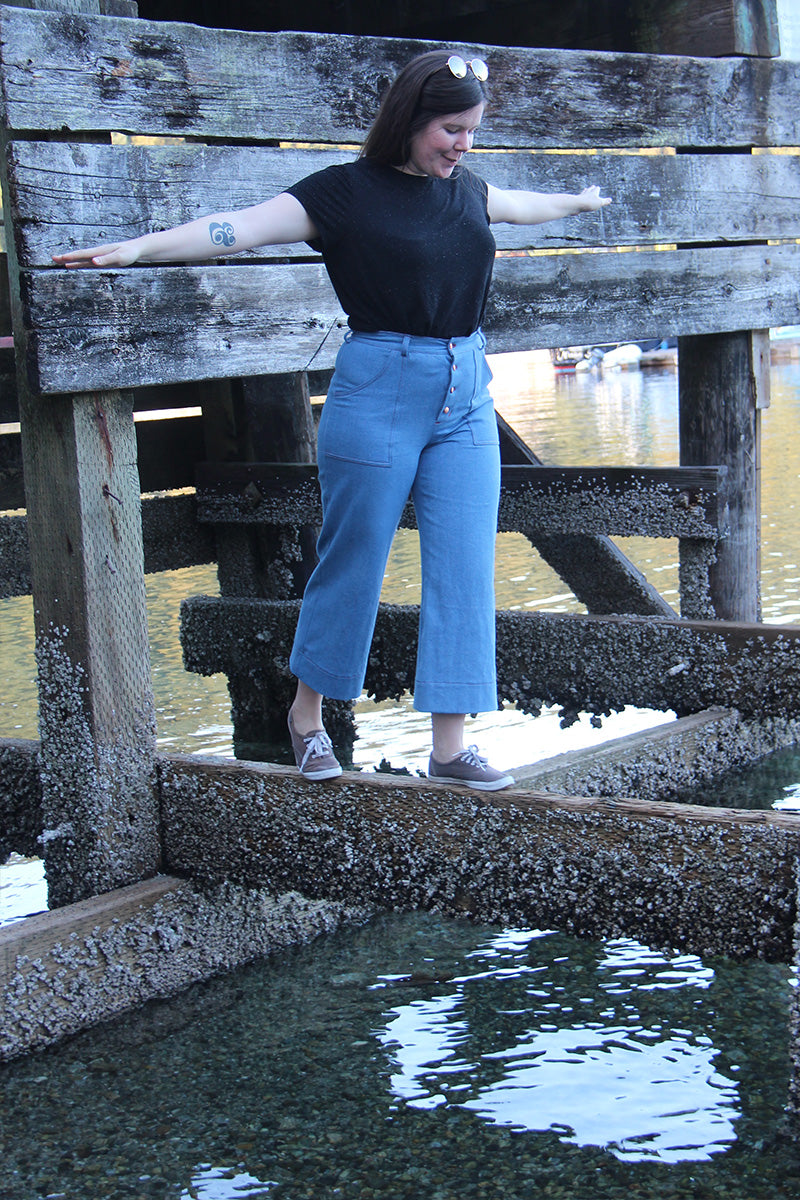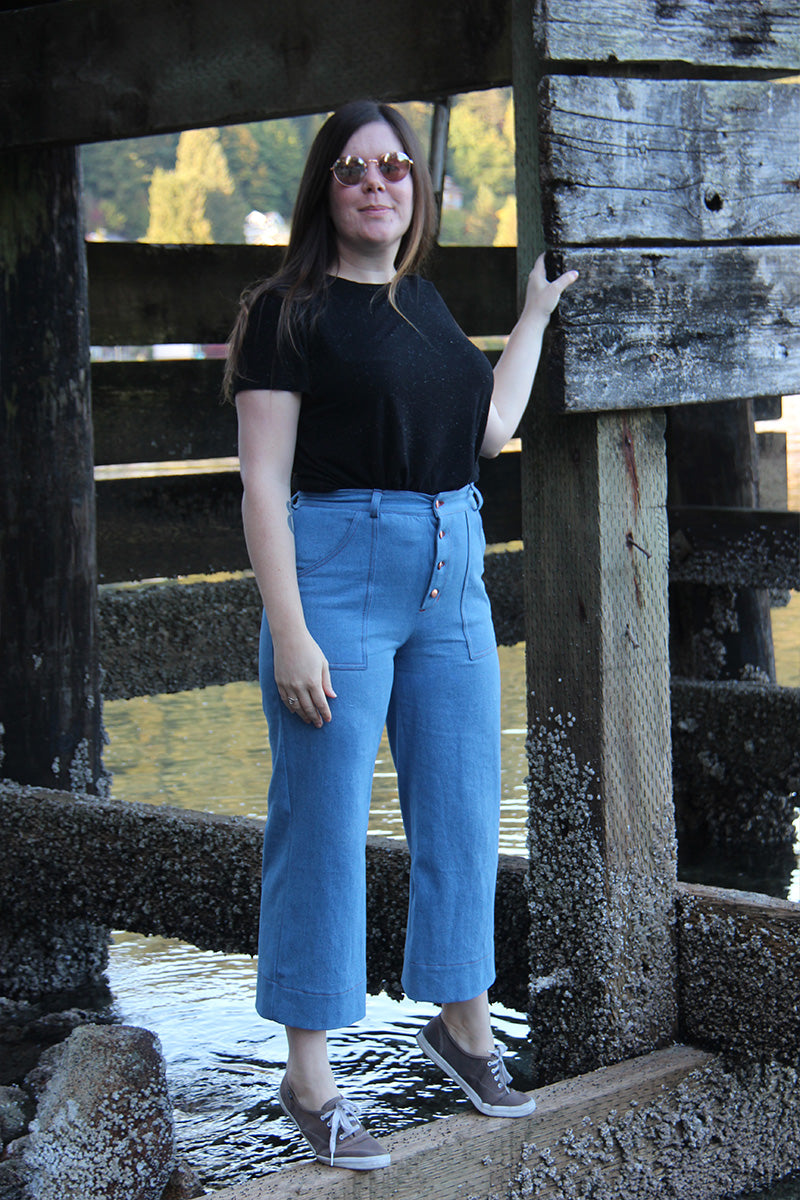 I opted to leave off the back pockets. I really like the way the pants look without them! I think I might put them on in a darker fabric, but there is something about the light denim that just wasn't jiving with the pockets for me. I do like the shape of the front pockets, but because these are so tight, there isn't much room in there for my phone or hands! Decoration pockets? I hope to make more use of these on my next, larger pair.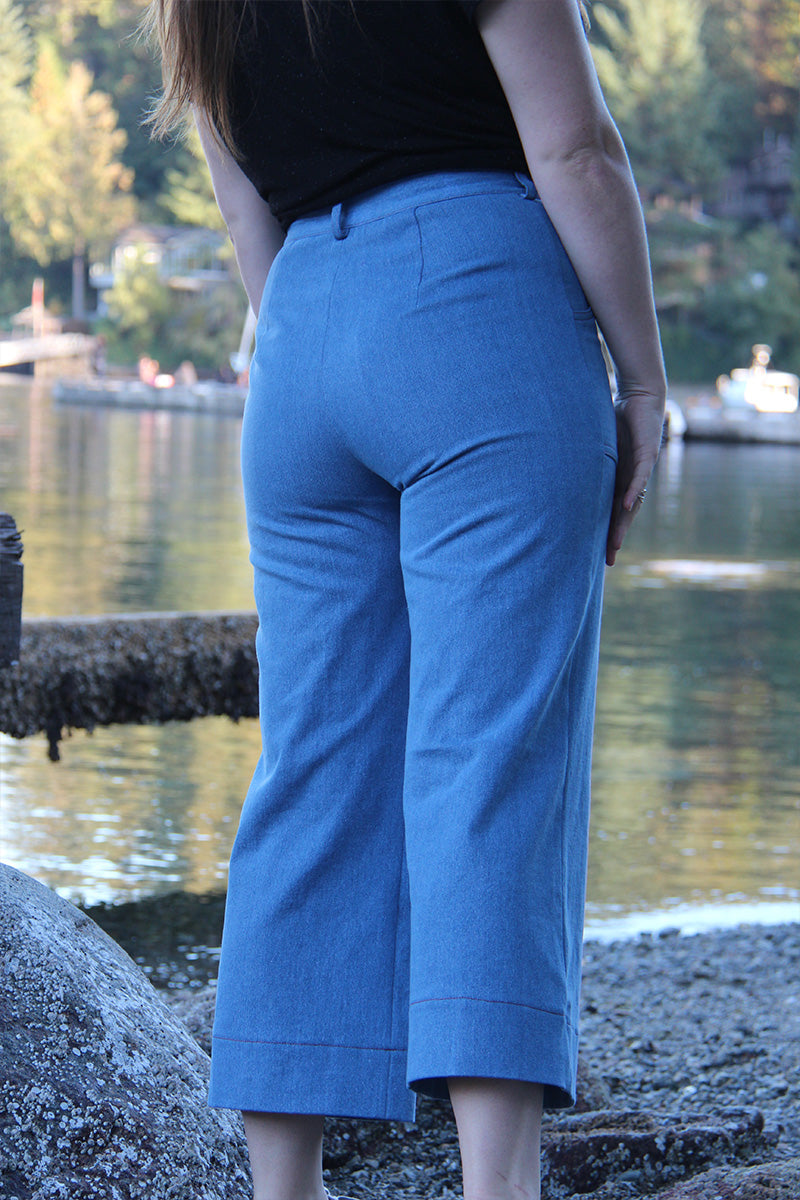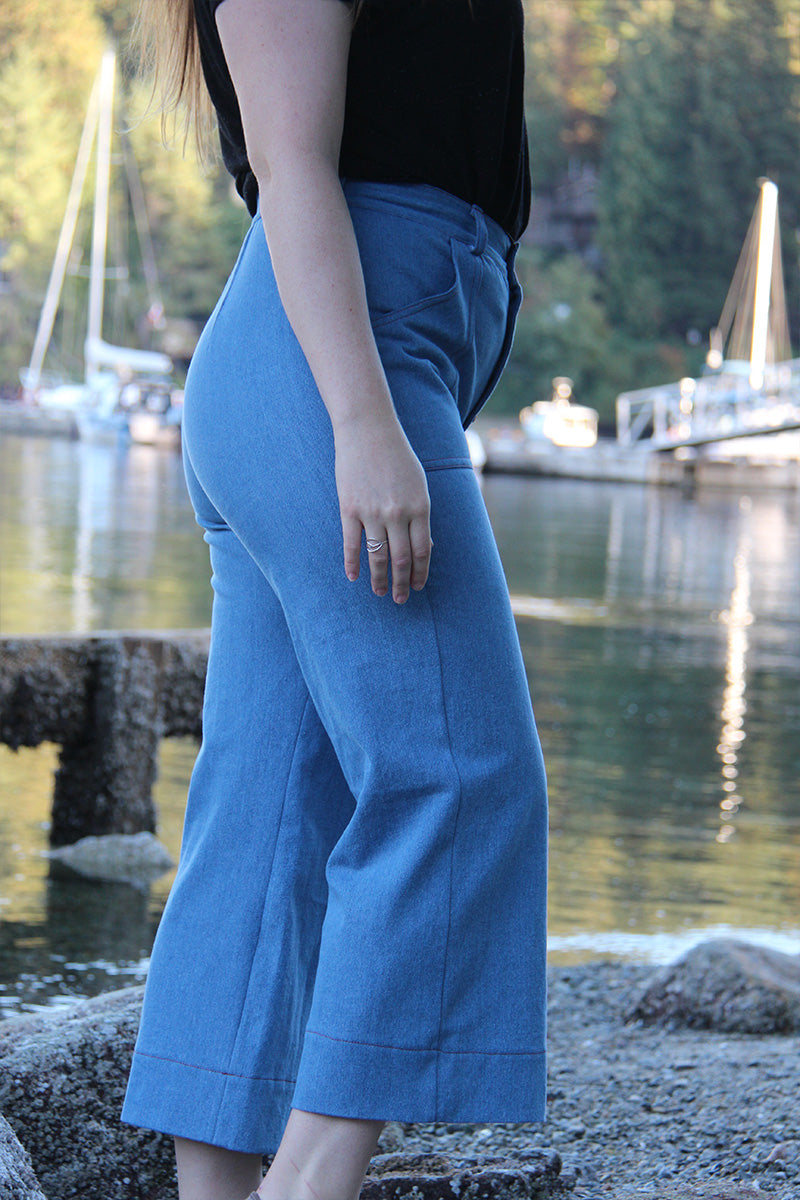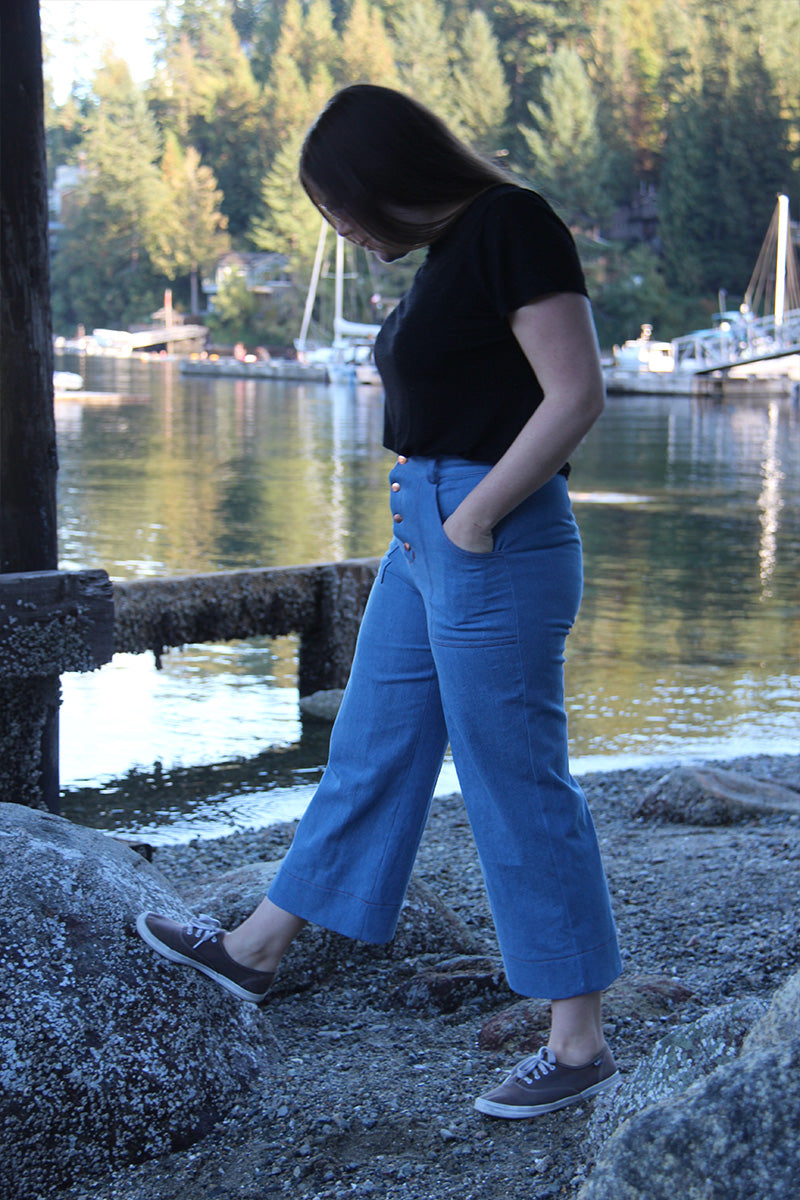 For the stitching, I decided on copper. I actually used two spools of thread and sewed with them together to get a thicker look. They were two different colours, too! Blending into the perfect shade of rust.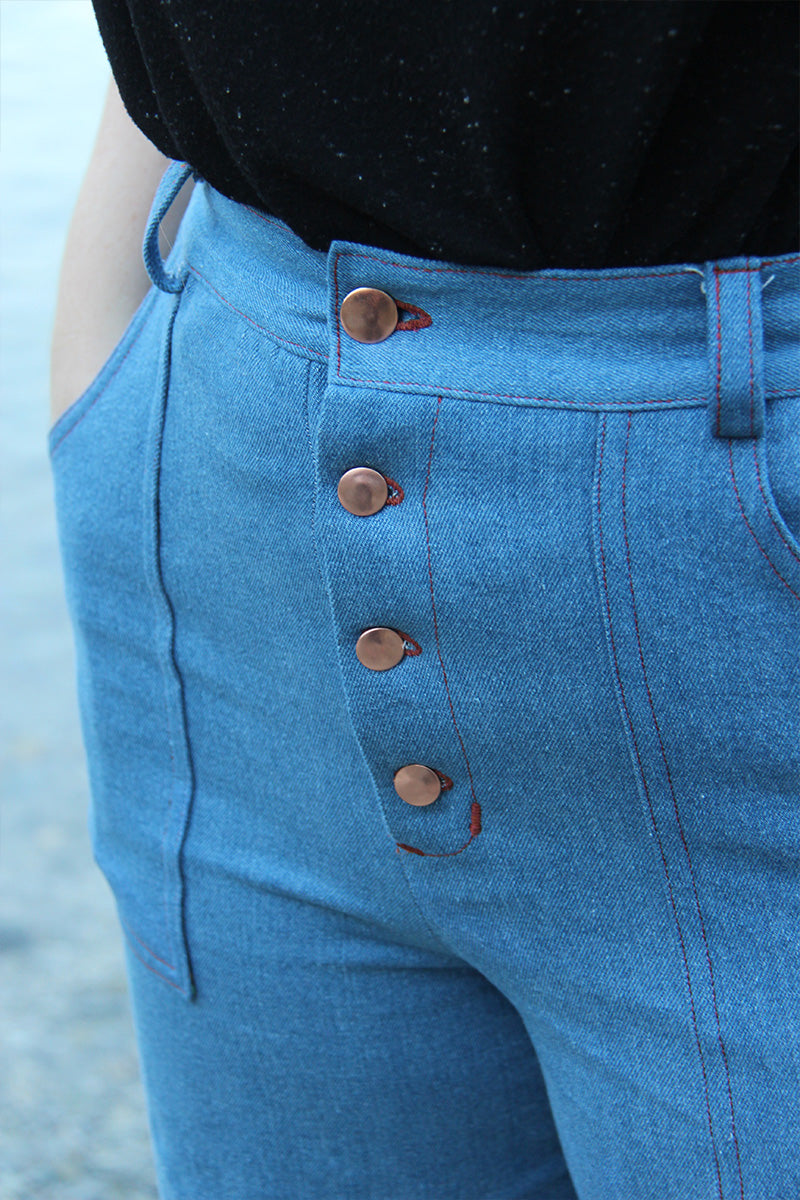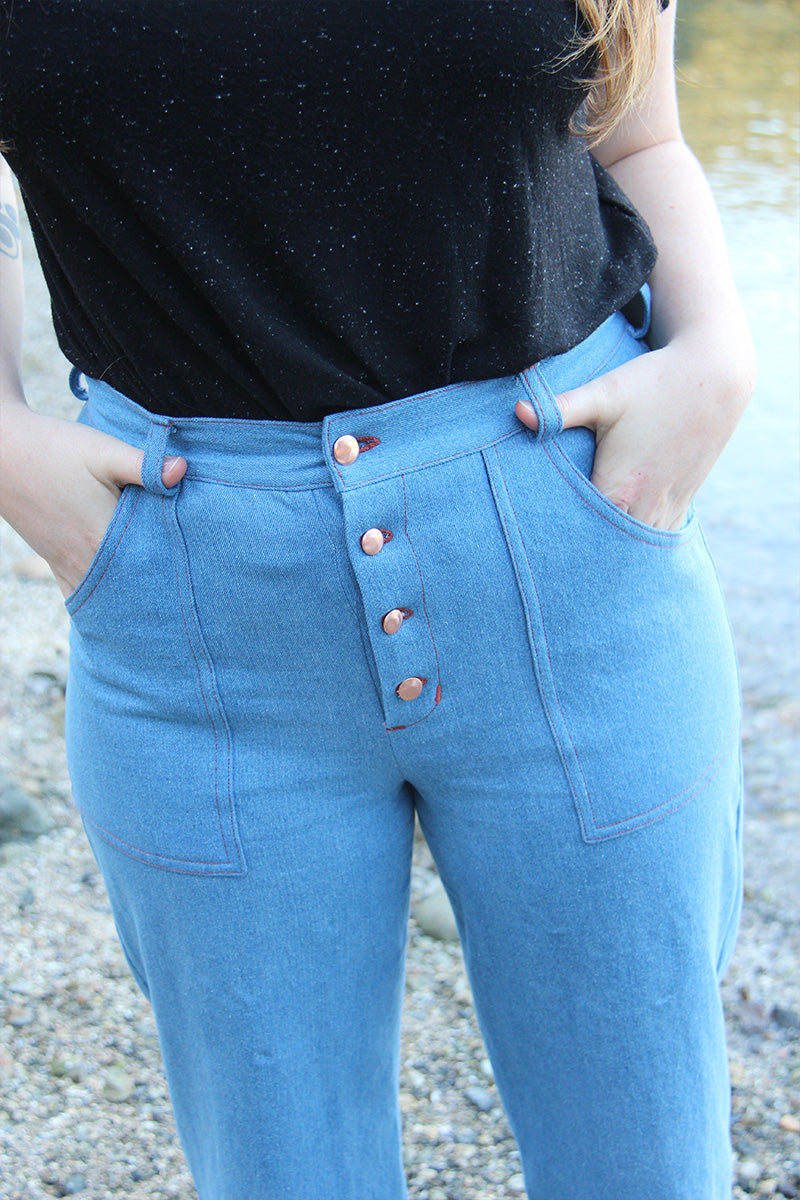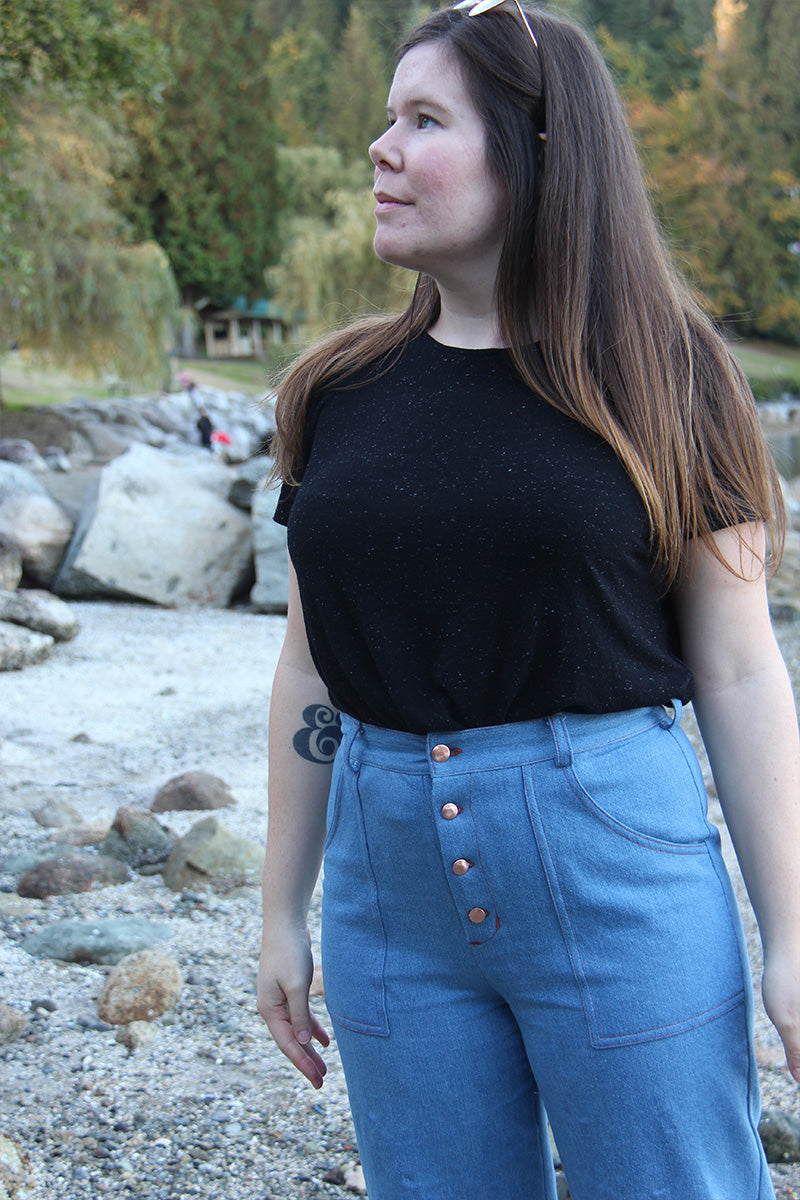 My mother-in-law, Laurie, took these fantastic pics out at Deep Cove. She has such a great eye for photos and we had a lot of fun playing around under the docks for these pics. Thanks, Laurie!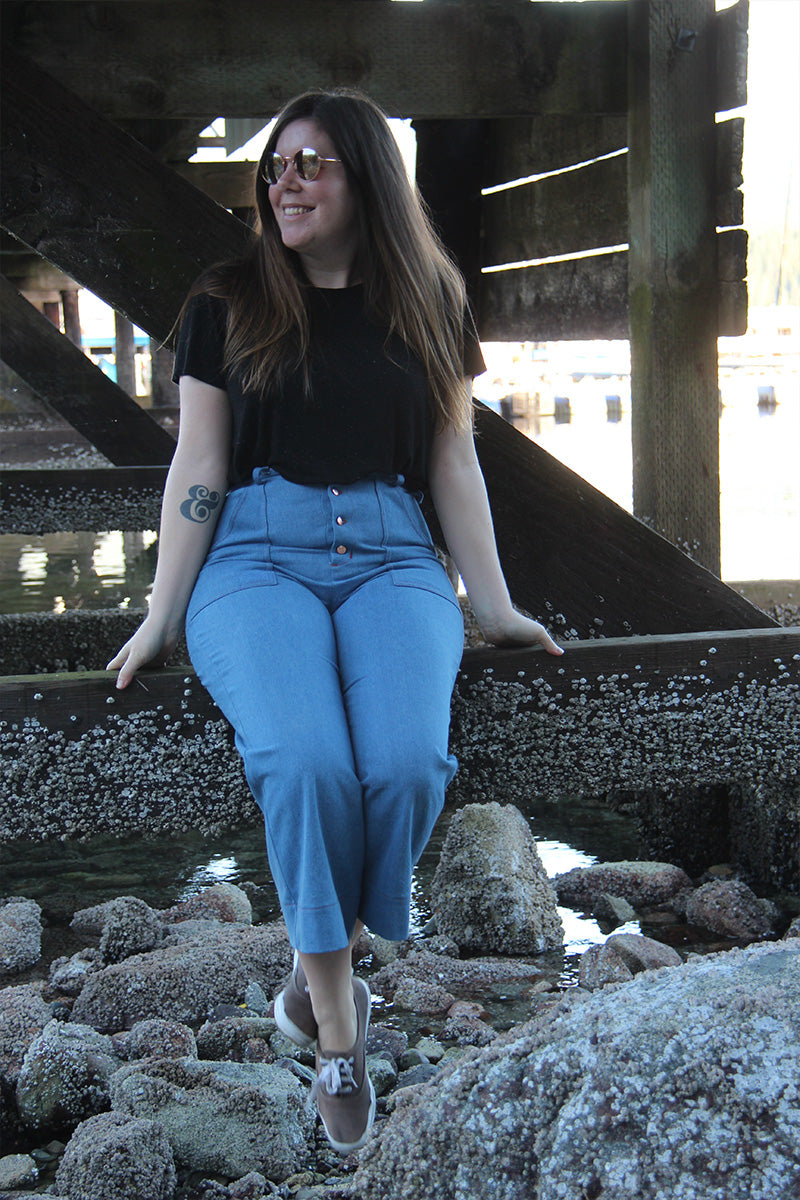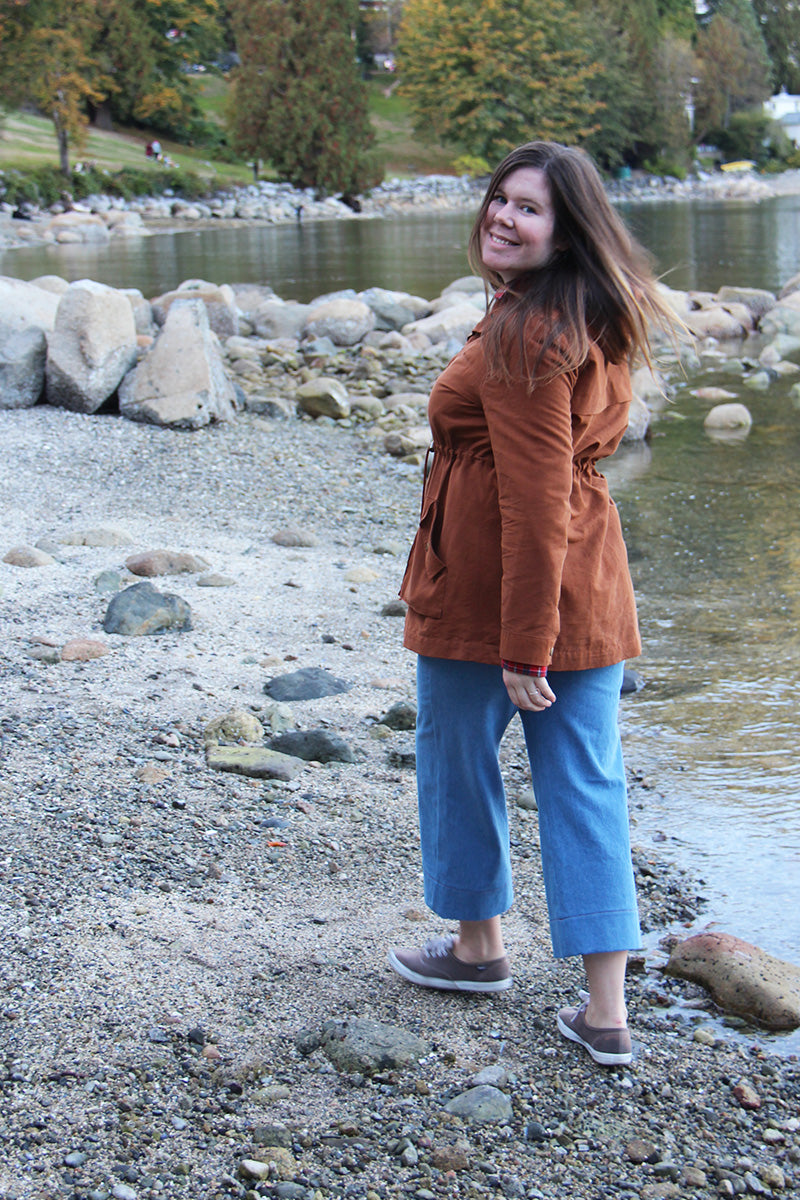 Lander Pants pictured above with my Closet Case Patterns Kelly Anorak.