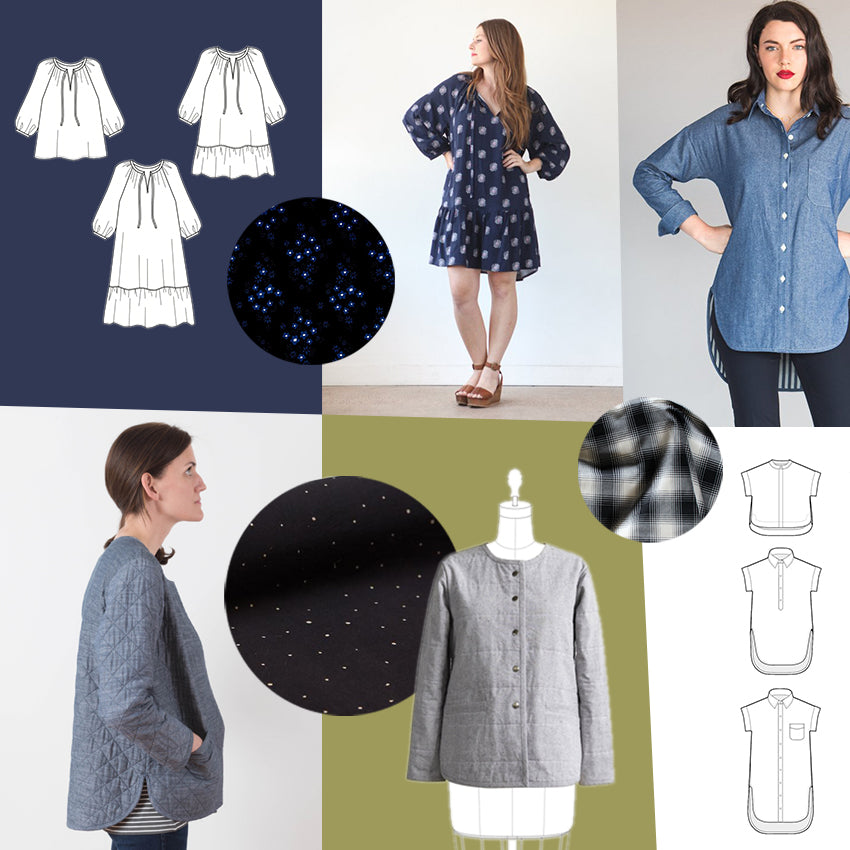 Nothing gets the sew-jo going like planning out projects! As a very visual learner, I perform best when I can see plans and ideas in a visual format. It is one of the things that drew me to graphic design and illustration, and now I can use those skills to make a roadmap of my sewing plans for each season. I don't always get around to all of them but it is so much fun to think ahead and I'm sure I will make quite a few. Who knows, something may even jump my sewing queue – looking at you Grainline Studio! 😉
*Psssst: All of my patterns are on sale until midnight tonight with the code THANKS20
---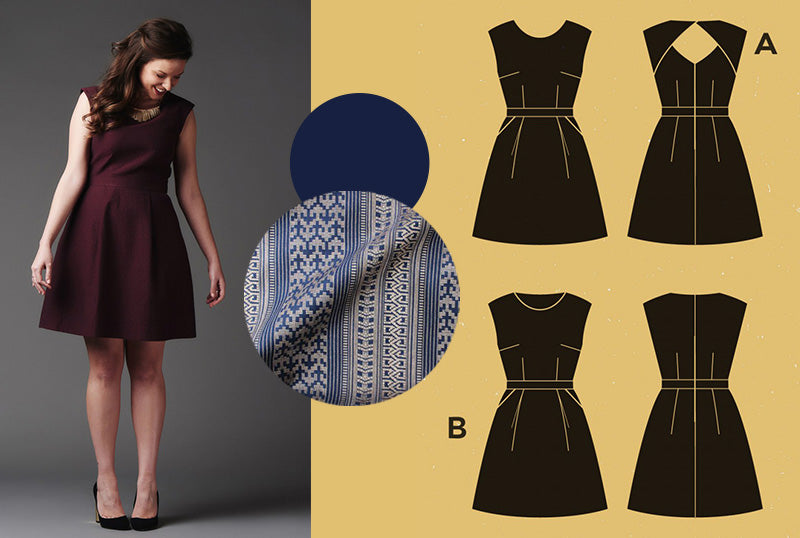 Belladonne Dress by Deer & Doe

This dress is well underway and I plan to finish it soon so I can wear it for Holiday events. I am utilizing the skills I picked up in the hand sewing class at Camp Workroom social and it has been so much fun! I am underlining the dress by hand and hand sewing the bias binding as well. I can't wait to share this one!  The fabric is cotton shirting from Blackbird Fabrics.
You can get the Belladonne Dress here.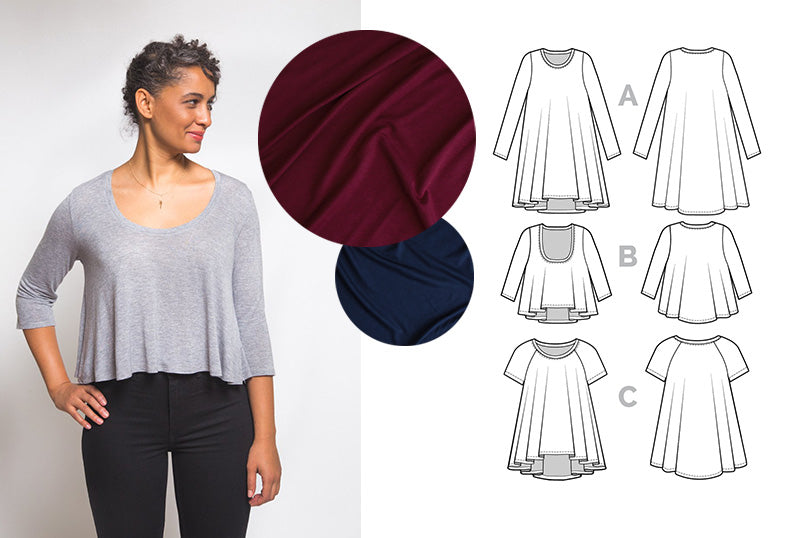 Ebony Tee by Closet Case Patterns

I cannot wait to hustle out a couple of these tees this season! I love the cropped length most of all (featured above). I am making them out of bamboo jersey knits from Blackbird Fabrics.
You can get the Ebony Tee here.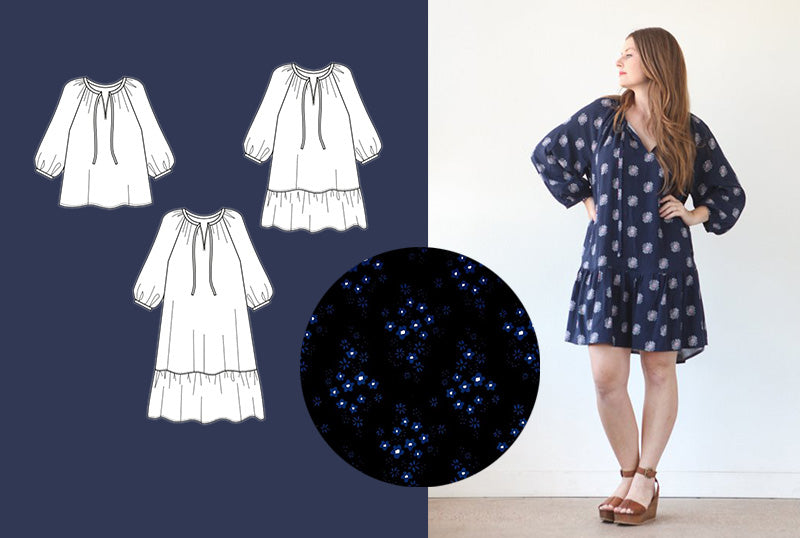 Roscoe Dress by True Bias

This dress was one of my #2017makenine plans and I am determined to get it done before the year is up! Kelli mentioned on the podcast that this pattern is her favourite and with a review like that, how can I resist? I have this cut out in the Cotton + Steel meadows rayon from fabric.com.
You can get the Roscoe Dress here.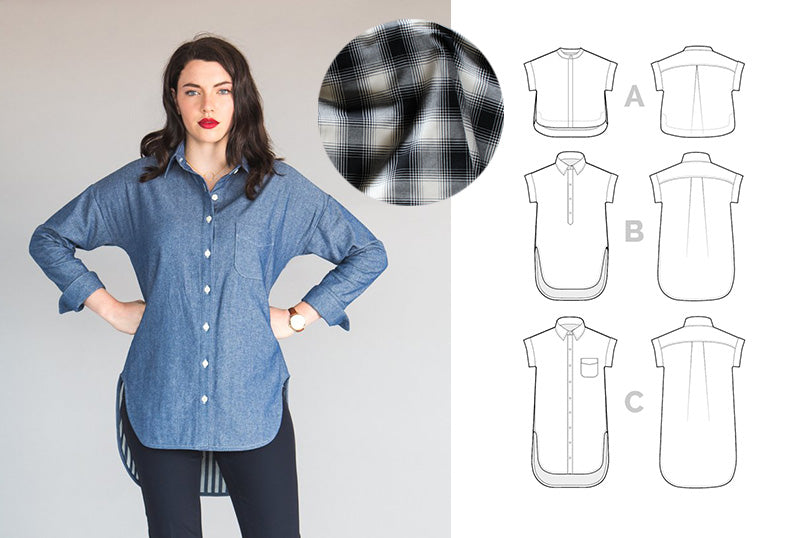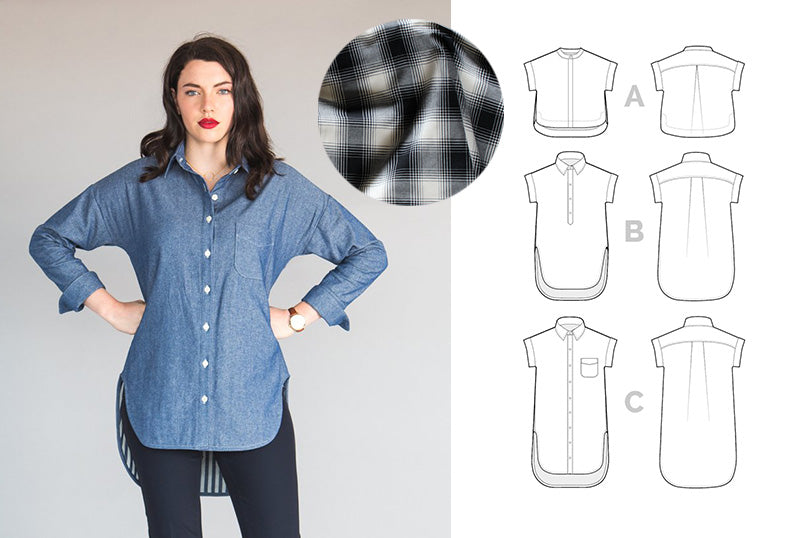 Kalle Shirtdress w/sleeve expansion by Closet Case Patterns

I bought the Kalle shirtdress immediately upon its release and I intended to make it this past summer. Time got away from me and I didn't end up sewing it, so when the sleeve expansion was released I was like YAS! Now I can make a winter version! This one is destined to be made from a cotton flannel from Blackbird Fabrics.
You can get the Kalle Shirtdress here and the Kalle Shirtdress sleeve expansion here.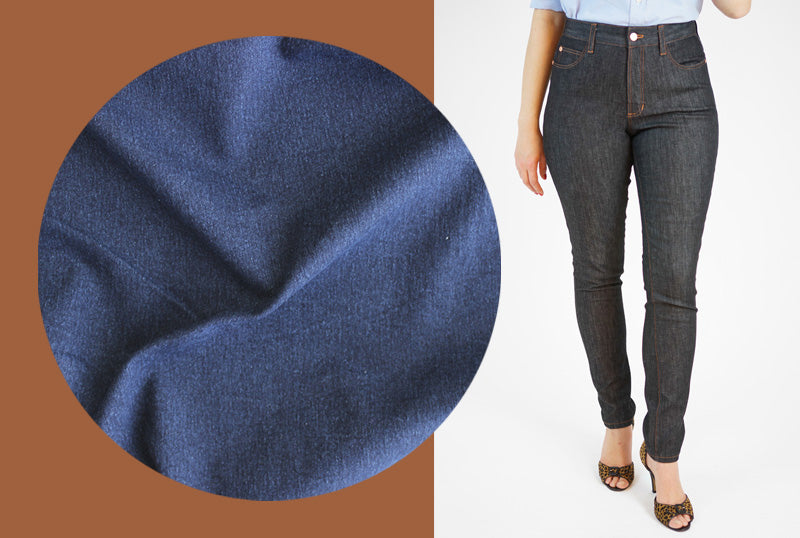 High Waisted Ginger Jeans

I finally made jeans this year! I was so happy to have reached this sewing milestone and I want to continue to get the fit right. I haven't shared my first pair because I made them with a thinner denim that looks really wrinkly after a few hours. I also have some crotch fitting issues to work out still. I am looking forward to trying these in some gorgeous cone mills denim I picked up from Blackbird Fabrics!
You can get the Ginger Jeans here.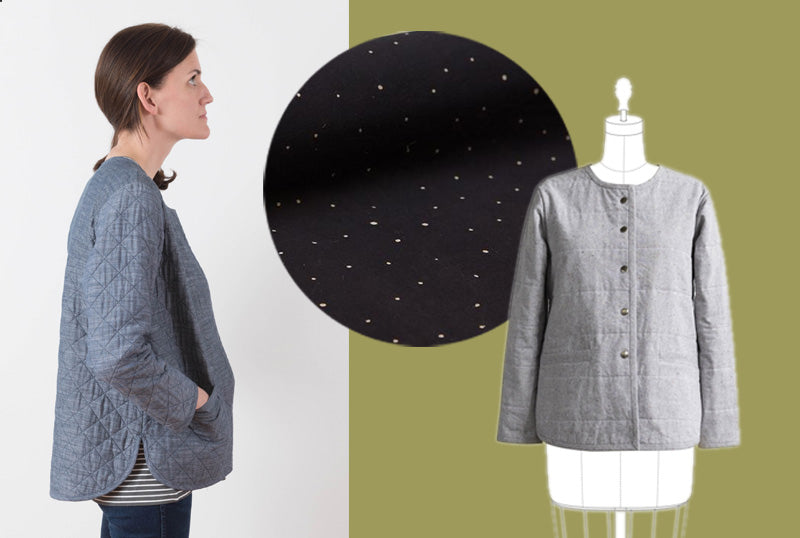 Tamarack Jacket from Grainline Studio

Ahhhh, the Tamarack! I was so unsure about this pattern until I saw Caroline's version and it made me want one so bad! I plan to make the outside in this black starry night fabric from Maiwa (available here) and line it in this pea green cotton my mom brought back from India for me.
You can get the Tamarack Jacket here.
Strathcona Tee by Thread Theory

One of my goals for this season is to sew some things for my partner, Sam. I have allllll the Thread Theory patterns and I really want to finally get around to using them. I have a couple of these henley shirts planned for him in Black and grey (I couldn't convince him to go for a print :P).
You can get the Strathcona Tee here.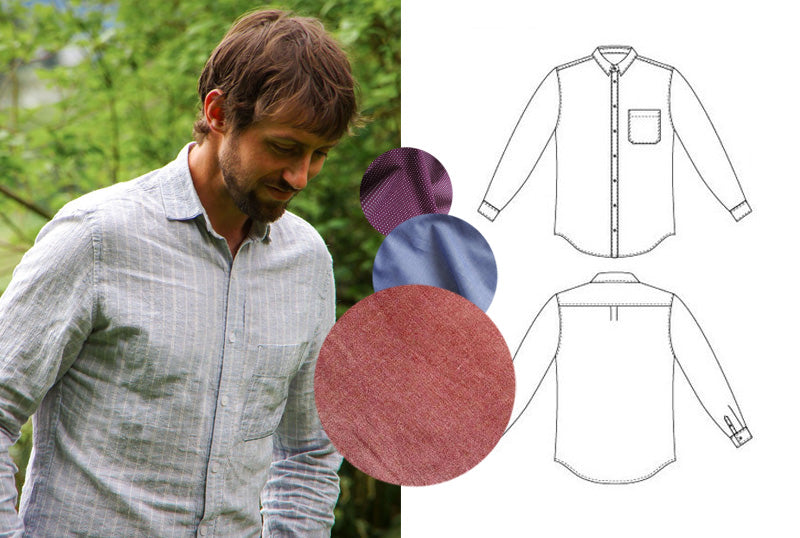 Fairfield Shirt by Thread Theory

This shirt is great because it includes a draft for larger bodies! It goes all the way up to a 4X so I wont have to worry about making adjustments for Sam. I have several fabrics that will work for this and I am still deciding. I definitely plan to do a full muslin before cutting into anything though!
You can get the Fairfield Shirt here.
I hope you are as excited about winter sewing as I am! I love planning out projects like this but I know not everyone is comfortable with photoshop or other graphics programs. How do you plan things out? Would you like to learn how to do this kind of visual planning?
---