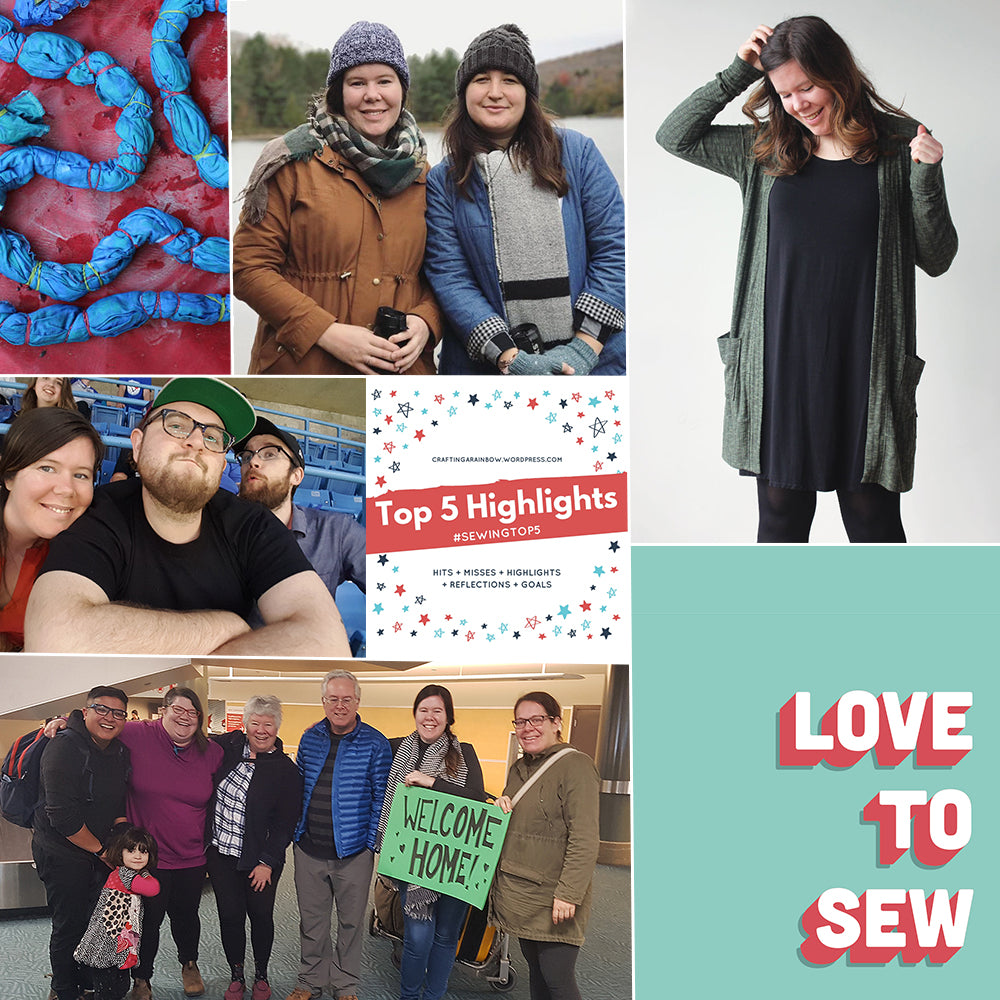 I love reflecting. As a type A planner, I get caught up in what's coming next and what my future holds. I struggle sometimes to appreciate moments when I'm in them. I need reflection to remind myself how far I've come. 2017 was a huge year for me and I am excited to look back with you!
These are my top '5' highlights of 2017 as part of Gillians Top 5 challenge (I snuck a few extra in there!)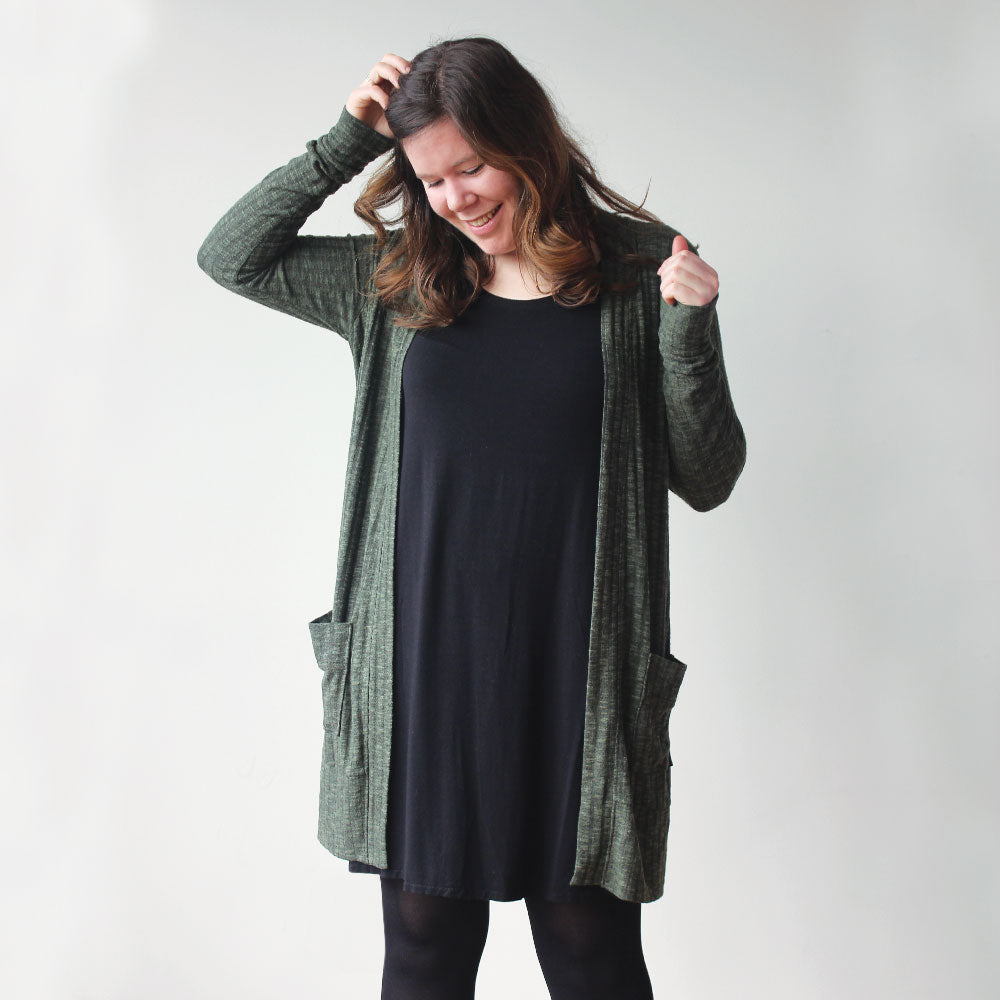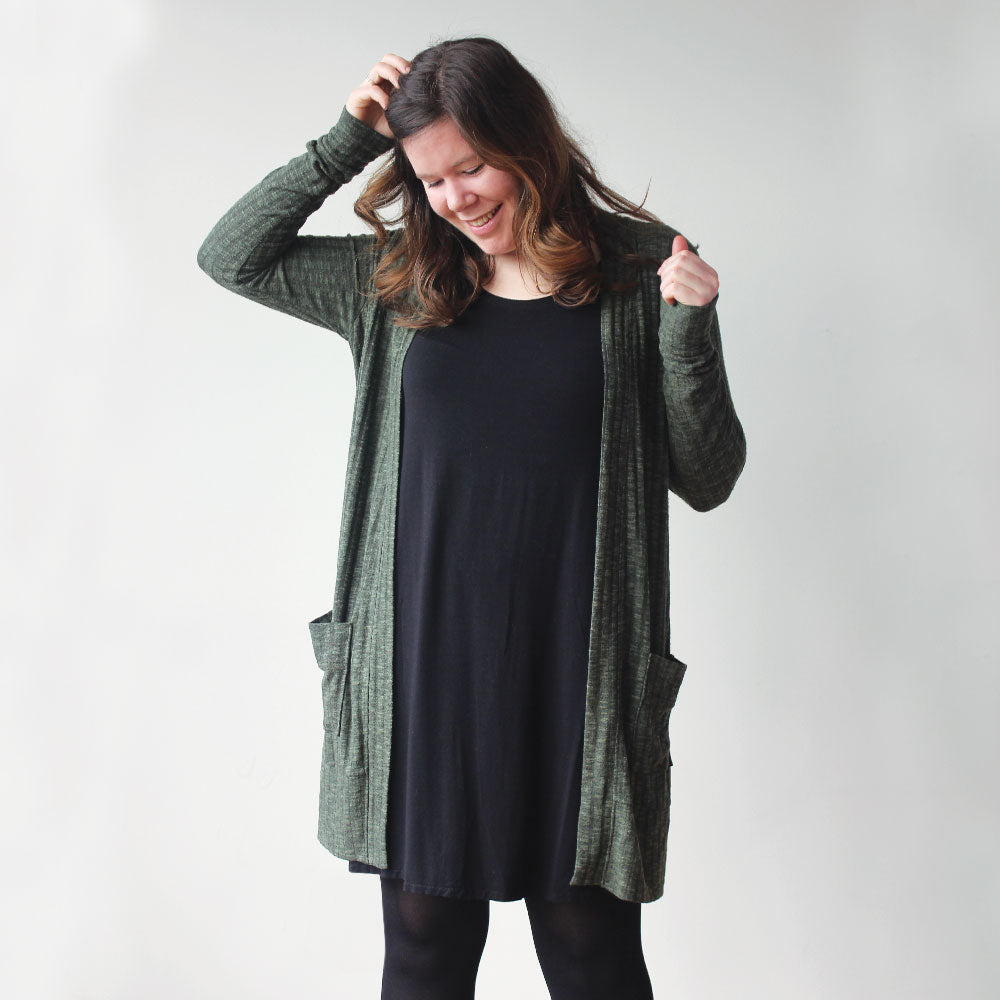 1. Launching the Blackwood Cardigan.  I was thinking about this the other day and I couldn't believe that this pattern only came out last Spring! It was my second garment pattern and I was SO nervous about it. I knew that I loved it, but I honestly could never have anticipated the amount of support for this pattern from the sewing community. The Blackwood Cardigan allowed me to seriously consider doing Helen's Closet full time and it still is a huge part of how I am making ends meet. I am so grateful to everyone for taking a chance on a newbie designer like me and helping to share and spread the word about this pattern!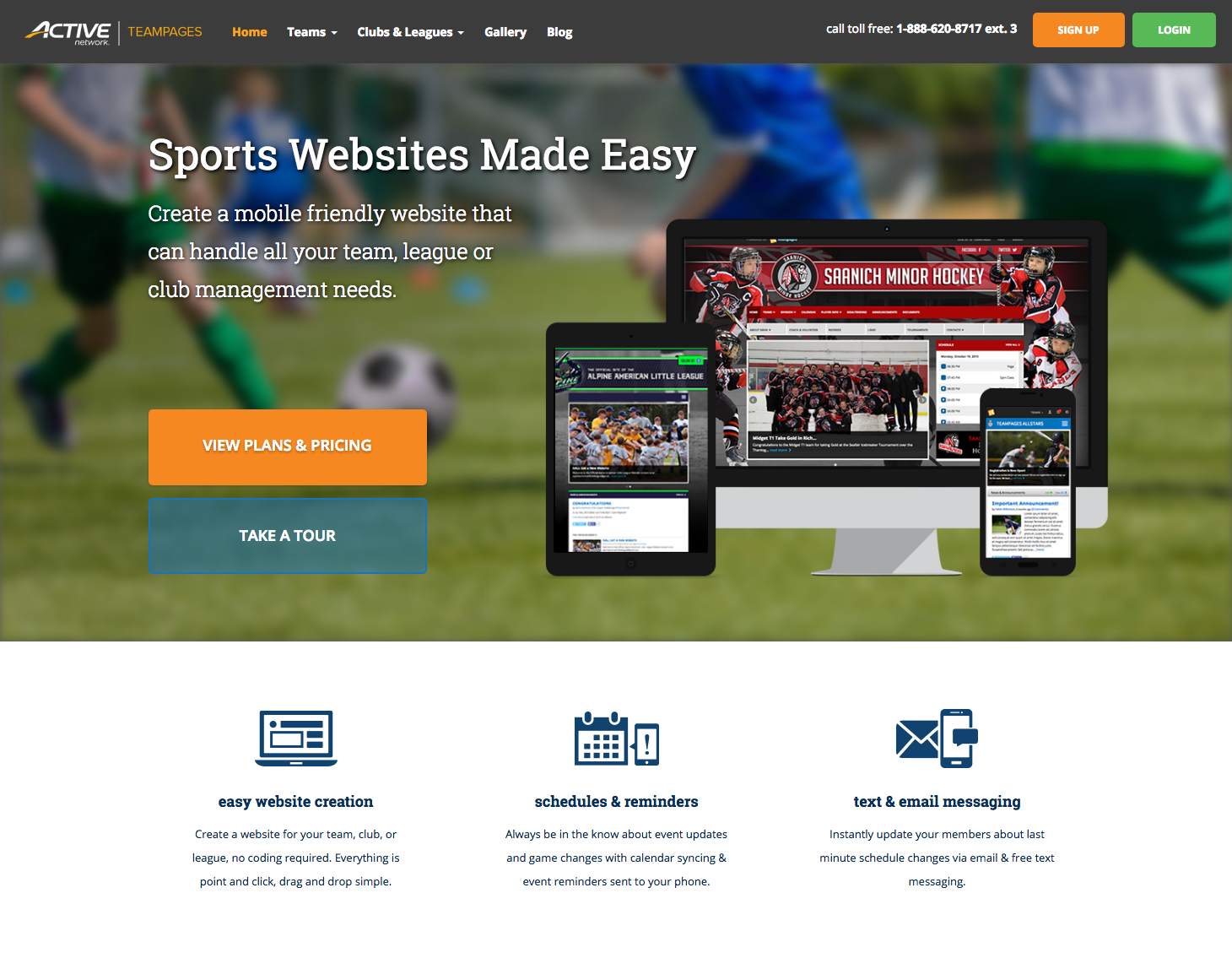 2. TeamPages got acquired. I haven't talked too much about my day job here on the podcast, but I used to work for a small tech startup here in Vancouver called TeamPages. There were just 7 of us hustling it out in a small room in downtown Van, and together we were able to offer a product to help amateur sports teams and leagues be successful in scheduling, registration, and marketing. We dealt with little leagues, high school football, and so many more small organizations trying to start or run sports teams. I was the designer for TeamPages and was in charge of how every part of the product looked and functioned. It was such a great job for me to learn and grow as a designer and problem solver. In the Spring of 2017, TeamPages finally reached its goal of being acquired by a larger sports and leisure company. This was a huge milestone for us as a team and a really magical thing to get to be a part of.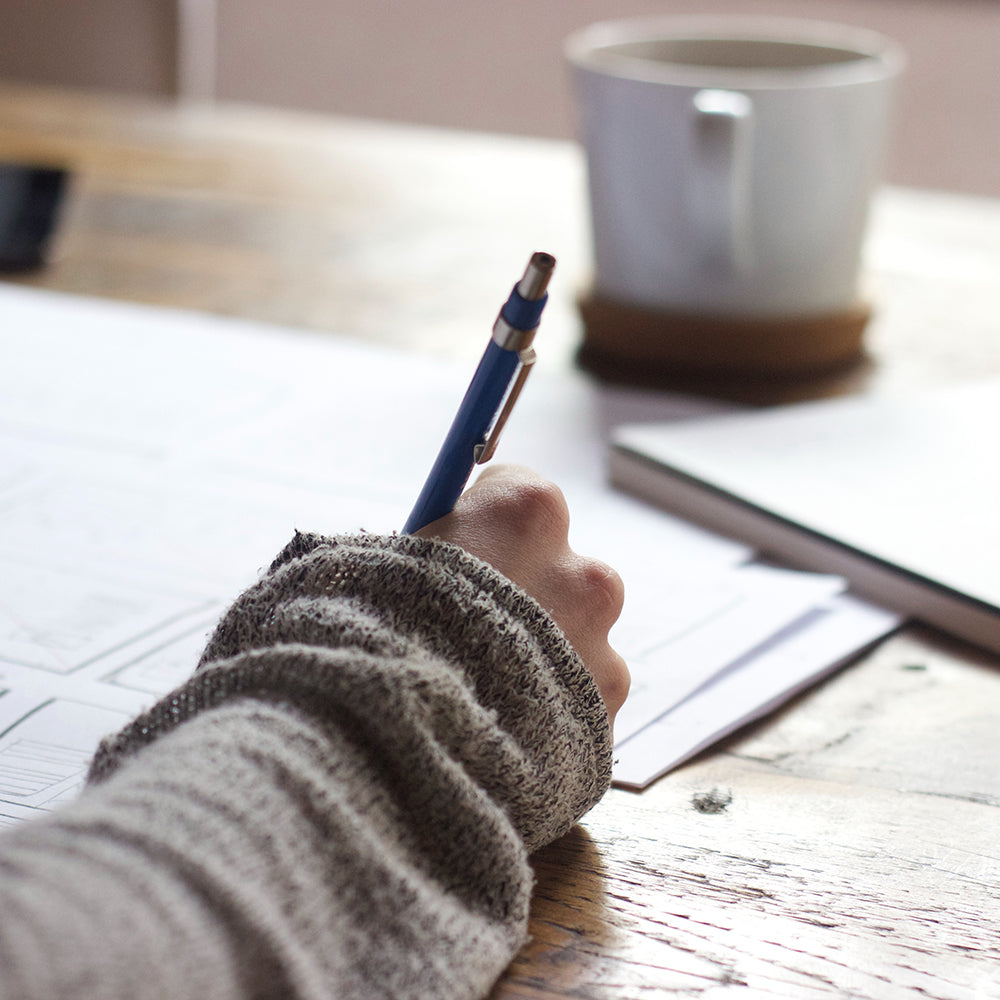 3. Helen's Closet Full Time! After TeamPages got acquired, I made the decision to leap to full time with my business. It was such an exciting idea but I was still anxious to the core about what it would mean for me and my future. We are conditioned to believe that a stable, consistent career is the best case scenario and that we should always be looking for that next step. To completely side step in order to build something from scratch, well, it's really scary. We also often hear that following your passion and can kill said passion and it always left me wondering if I was experiencing a 'grass is always greener' kind of scenario. Will running Helens's Closet full time be everything I hoped it would be? Well, so far, 100% yes! I am loving it and I have many, MANY plans for 2018. Stay tuned 🙂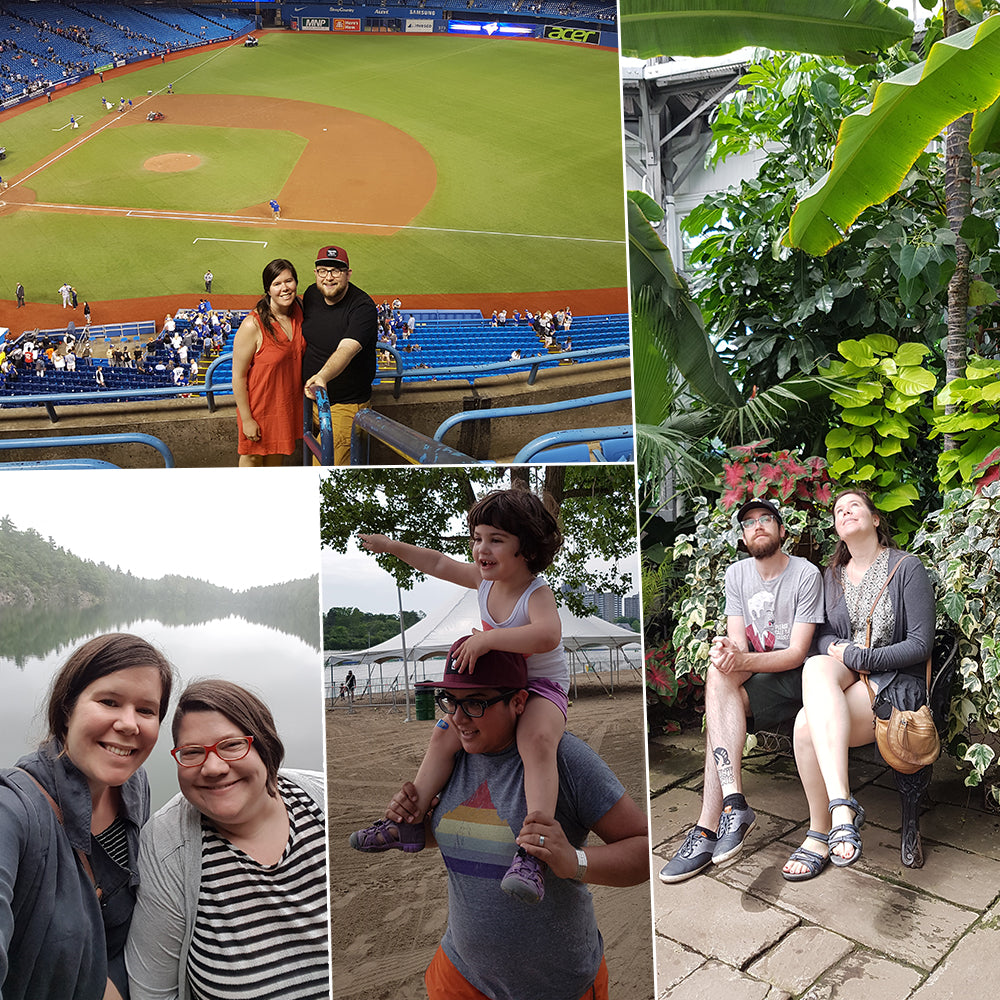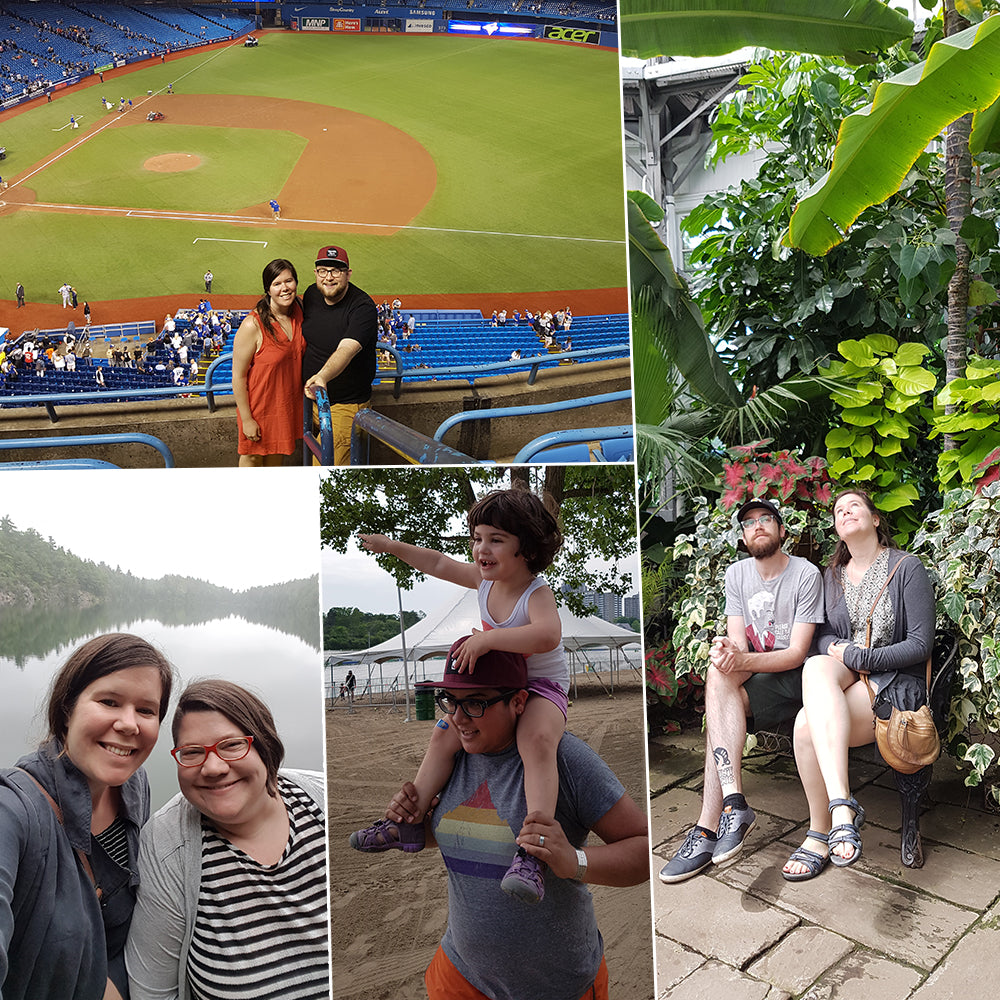 4. A trip to Toronto and Ottawa. In between my job and launching into full time with Helen's Closet, Sam and I decided to take a little trip to Toronto and Ottawa to visit friends and family. We had so much fun hanging out and exploring these two Canadian cities.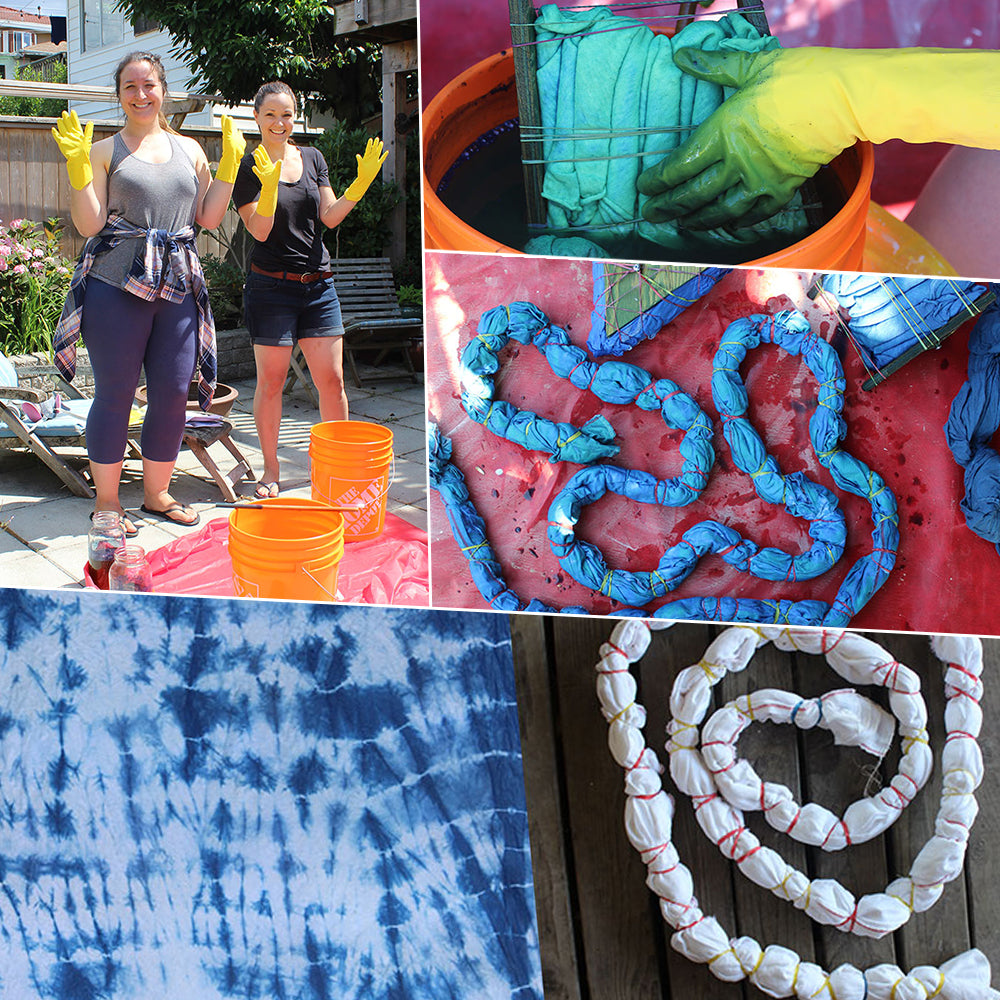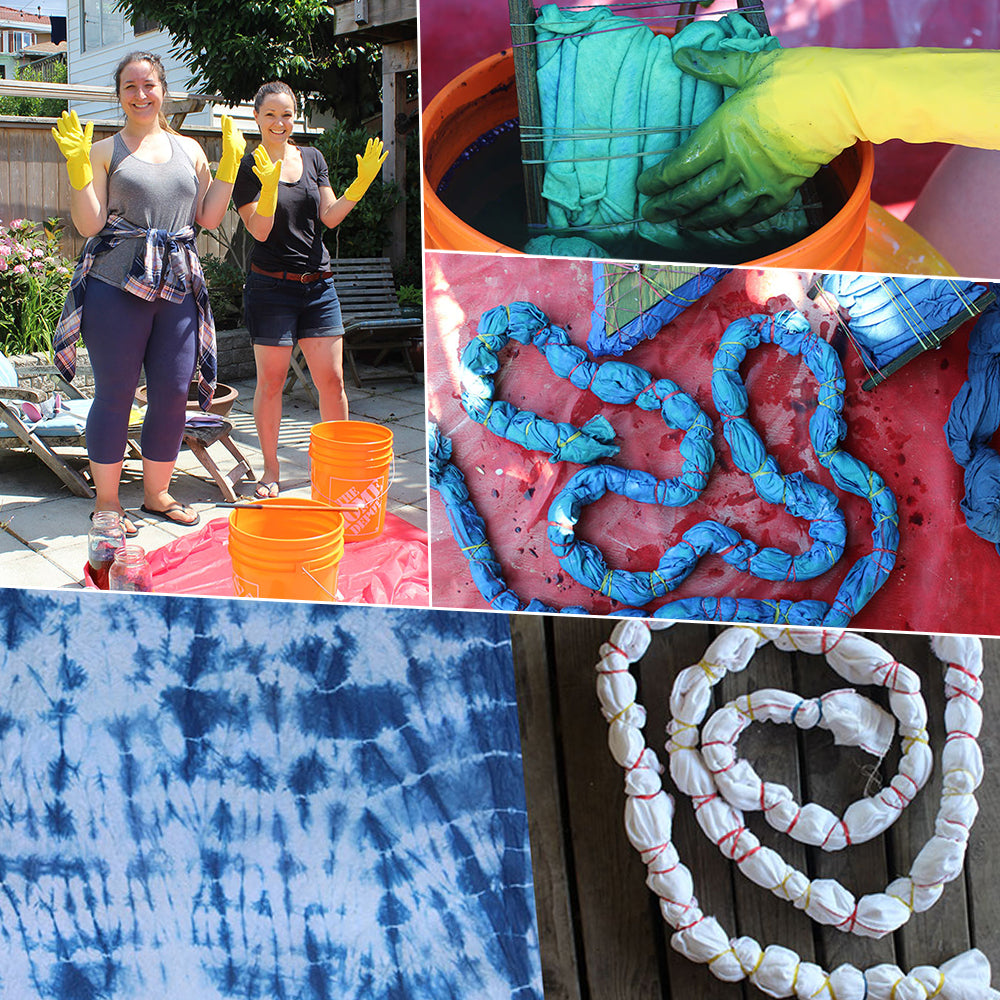 5. Shibori Indigo Dyeing. This past summer I got together with Caroline and Tasia to do some shibori dyeing! This whole day was so much fun and I loved coming together with two friends to try something new creatively. I hope to do more next summer and continue to push myself in 2018 with my crafting and my knowledge of textile arts. I have a whole blog post about this, so you can read more about it there!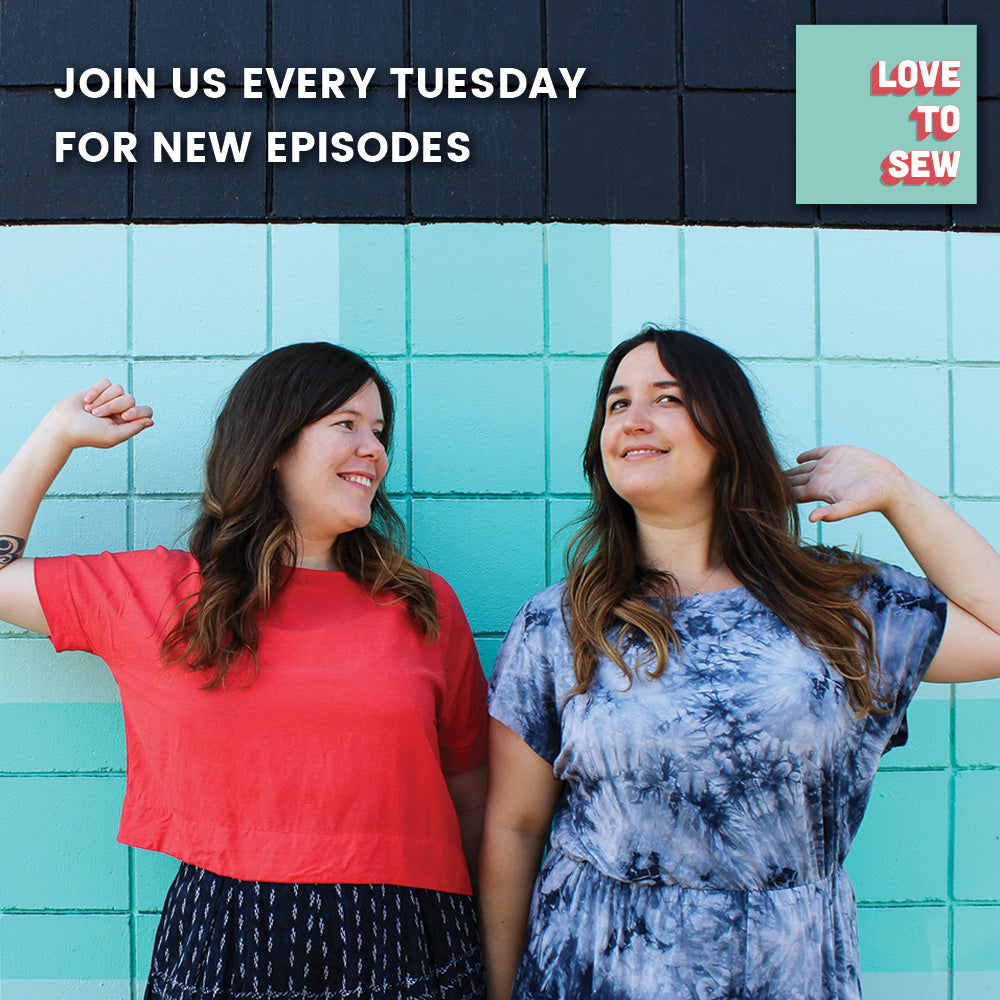 6. Love to Sew Podcast. Oh my goodness, what can I say? The Love to Sew Podcast has been everything for me and Caroline over the last 6 months and we are so so SO excited about the future of this show. We love sharing our perspective on garment sewing with you all and getting the chance to talk to so so many inspiring creatives. I am really fueled by the creation of this podcast, if that makes any sense. Making it and sharing it with the community has been pushing me in my work and life. <3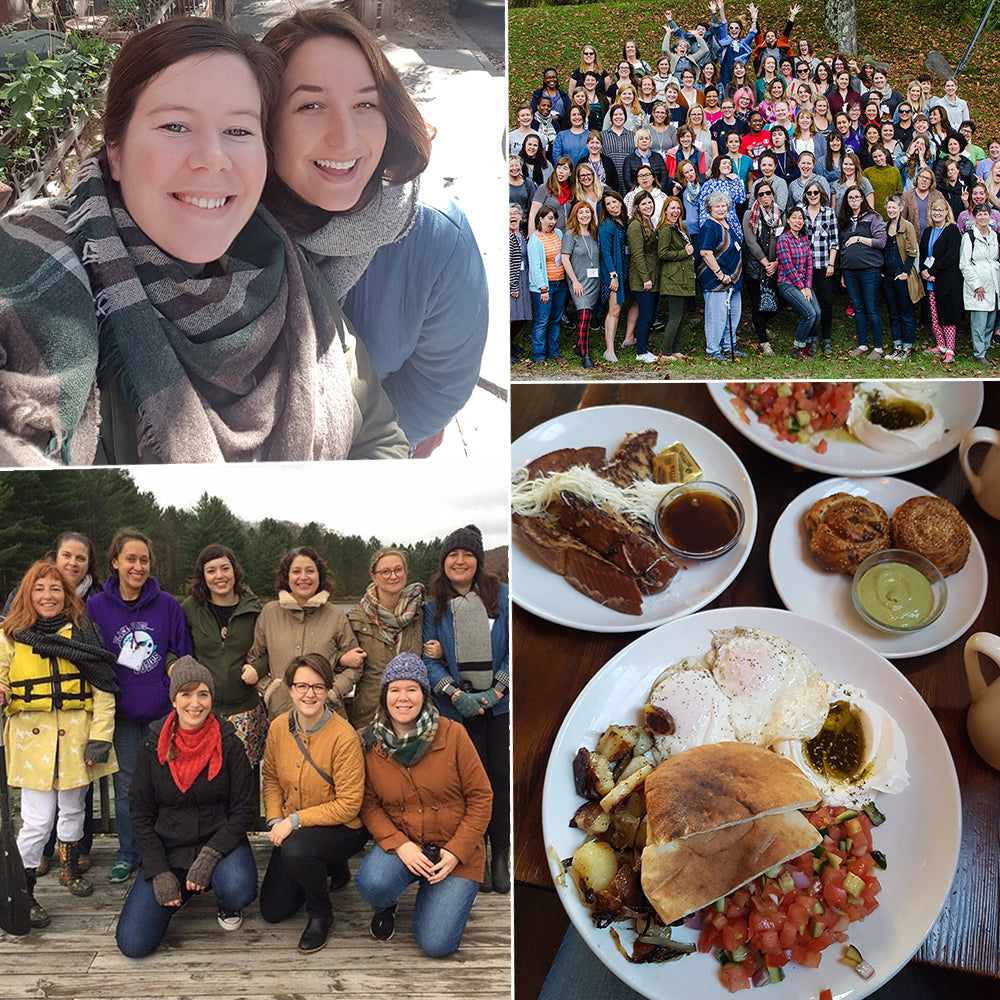 7. Camp Workroom Social/Brooklyn with Caroline. I feel like my years won't be complete without camp now. Since attending in 2016, I have been waiting to go back to this magical place and experience it all over again. This year was extra special because Caroline came with me and we had so much fun together. We both loved camp and we got to stay a few extra days in Brooklyn for fabric shopping, all the good eats, and some great sewcializing. Check out episode 14 of the podcast to hear all about camp!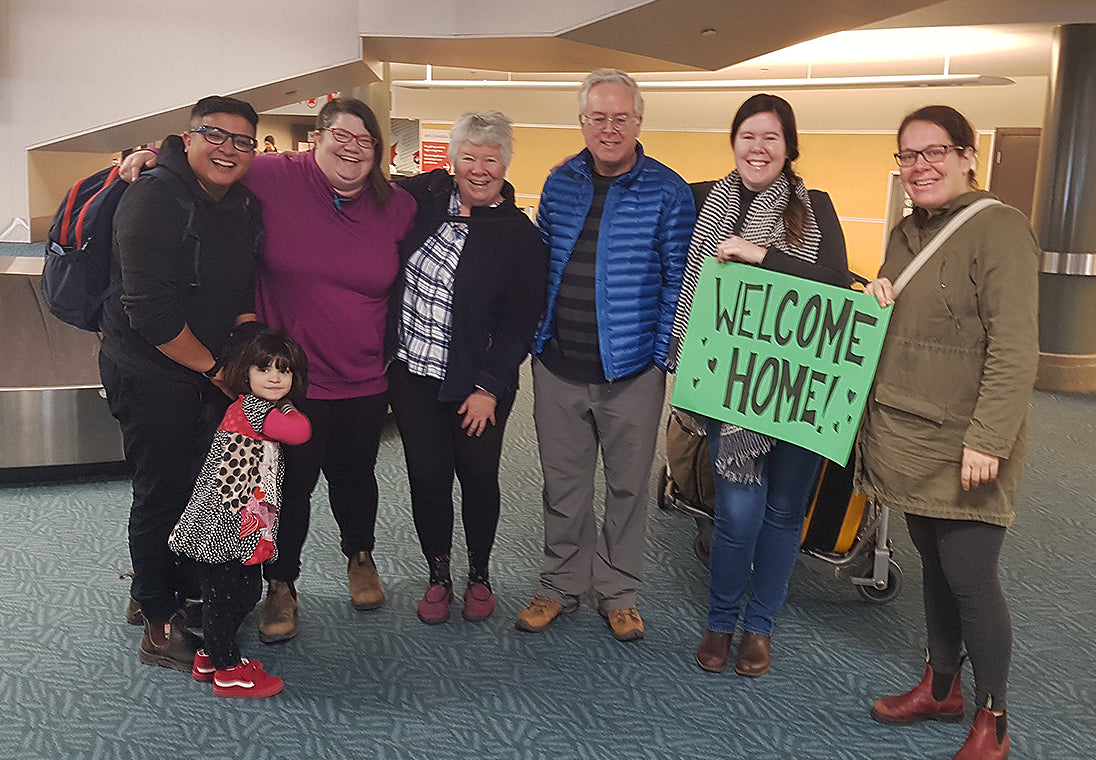 8. Welcoming family to the West Coast.  When we were in Ottawa this past summer visiting family, I casually suggested that they should move out to Vancouver to be closer to us…and they did! We just picked them up at the airport last week and they are settling into their new home here in balmy (compared to Ottawa) Vancouver.  I am especially excited to have my little cousin Zoya close by as she is the CUTEST! Between her and the arrival of my niece in January, I am about to have a lot more children in my life in 2018!
---
Want to participate in sewing top 5? Head over to Crafting a Rainbow to get all the details.