Happy New Year! Making sewing goals for the new year is so much fun, I love thinking about what I want to make and getting inspired by projects like #sewmystyle and #2018makenine.  I participated in #2017makenine and it was the perfect reminder of the things I wanted to make at the start of the year. Sometimes I can go a bit crazy with all the pattern releases and new shiny fabrics – I forget how much I already had planned out, fabric and all.
Want to learn more about the #2018makenine challenge? Check it out on Lucky Lucille!
This year, I have structured my make nine to include a mix of new challenges and simple favourites. Some of these patterns I have already made and some I have been meaning to try for some time now. Interestingly, the colour palette of these patterns is very basic and subdued, something that I think is indicative of where I am at with my style lately. I am working from home now, so I am mostly in head to toe knits all day. When I do go out, I am craving simple, basic pieces that mix and match well. Anything louder seems like a big jump from my new normal.
Here is my #2018makenine!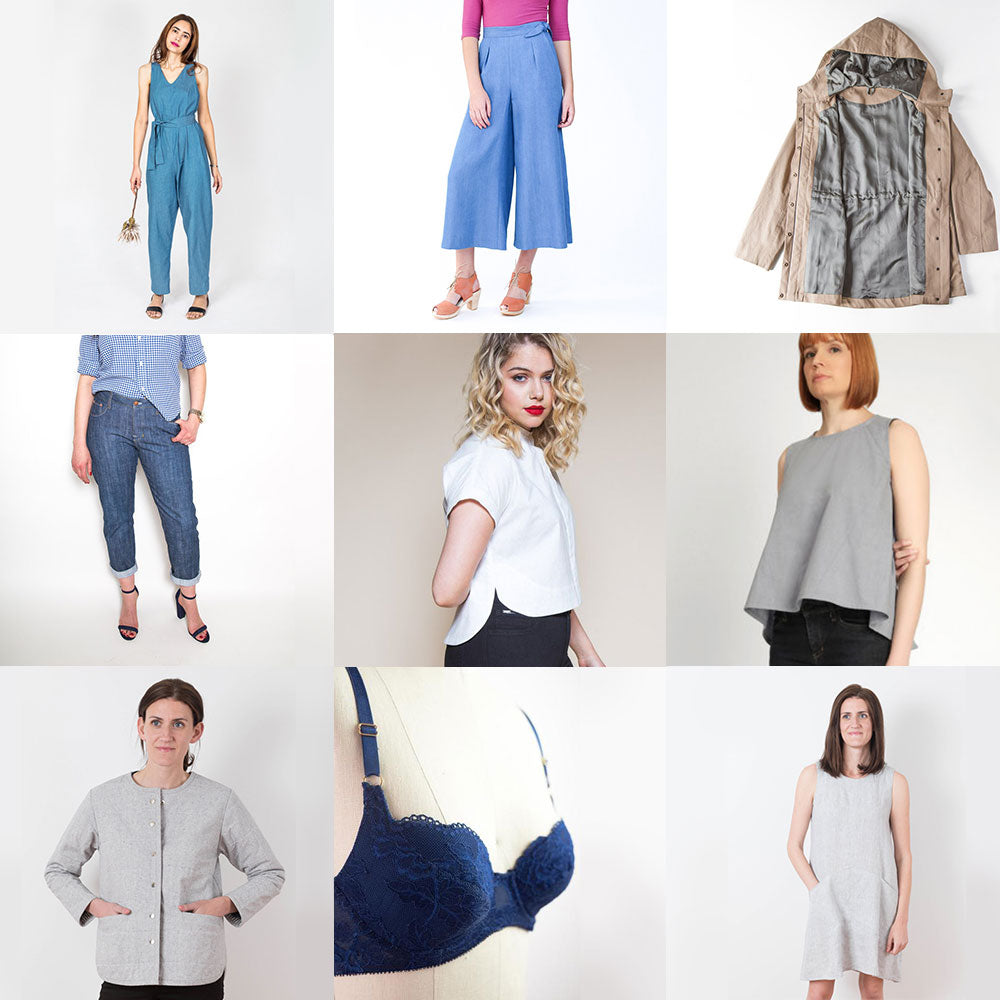 In rows from left to right:
In The Folds jumpsuit (available for free via Peppermint Magazine).
Megan Nielsen Flint Trousers
Closet Case Patterns Kelly Anorak with Lining Expansion (this will be my dream raincoat!)
Closet Case Patterns Morgan Jeans
Closet Case Patterns Kalle Shirt & Kalle Shirtdress (I made the tunic already and I love it!)
In The Folds Collins Top (previously made but I want one in a fabric that showcases the style lines)
Grainline Studio Tamarack Jacket (my intro to quilting)
Cloth Habit Harriet Bra
Grainline Studio Farrow Dress (I recently made one of these and it is fantastic – I want more!)
I'm hoping that these projects will help me to level up my sewing! In addition to these, I have several basics planned (tees, Hudson pants, Ogden camis, etc).  I also want to make some clothes for Sam this year! I am participating in the #menswearmakenine with Allie J.  I hope that this will help to push me to sew more clothes for him and expand my experience with sewing mens clothes.  You can read more about this challenge here.
---
#2017makenine catch-up
I did pretty well on my #2017makenine. I managed to complete 6 of the 9 and many other projects this year as well. The three that didn't make the cut were mainly due to a shift in my lifestyle. I am just not in need of a fitted shirtdress or a work-appropriate blouse at the moment. My Kelly Anorak raincoat has been moved to my 2018 make nine list and I can't wait to finally make it!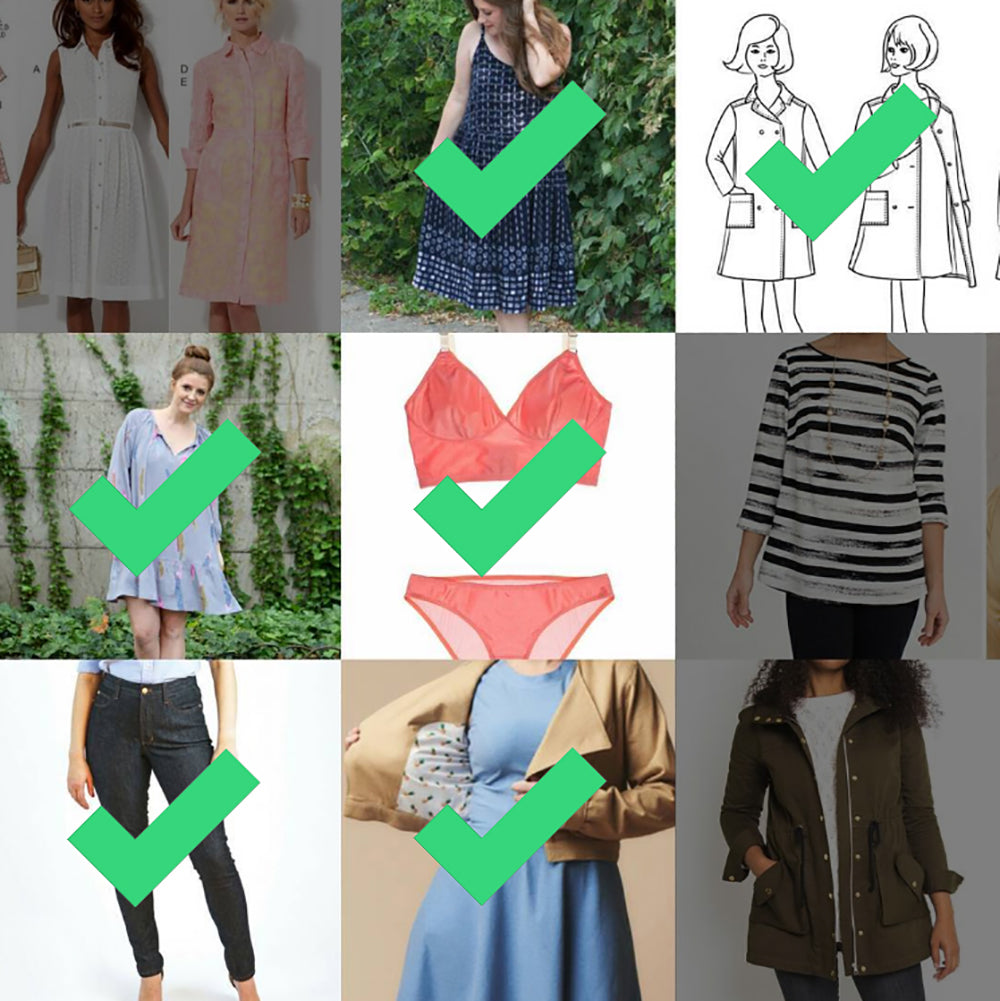 In rows from left to right:
McCalls M6696
MADE: True Bias Ogden Cami dress hack (I ended up making a ruffle-bottomed tank instead
MADE: Christine Haynes Ellsworth Coat
MADE: True Bias Roscoe Dress
MADE: Cloth Habit Watson Bra
Seamwork York Blouse
MADE: Closet Case Patterns Ginger Jeans
MADE: Deer and Doe Lupin Jacket
Closet Case Patterns Kelly Anorak
Click the photos below to go to the full blog post on each of these projects!