Happy Wednesday, Makers! I am really feeling the love this week since my post about my SMYLY story last week on the blog and the podcast episode this week on body positivity. Thanks to everyone who has reached out to say that they can relate to my story and that they are feeling empowered to share! This really has given me a boost this week that I am using to fuel my making and my personal goals, so thank you for that!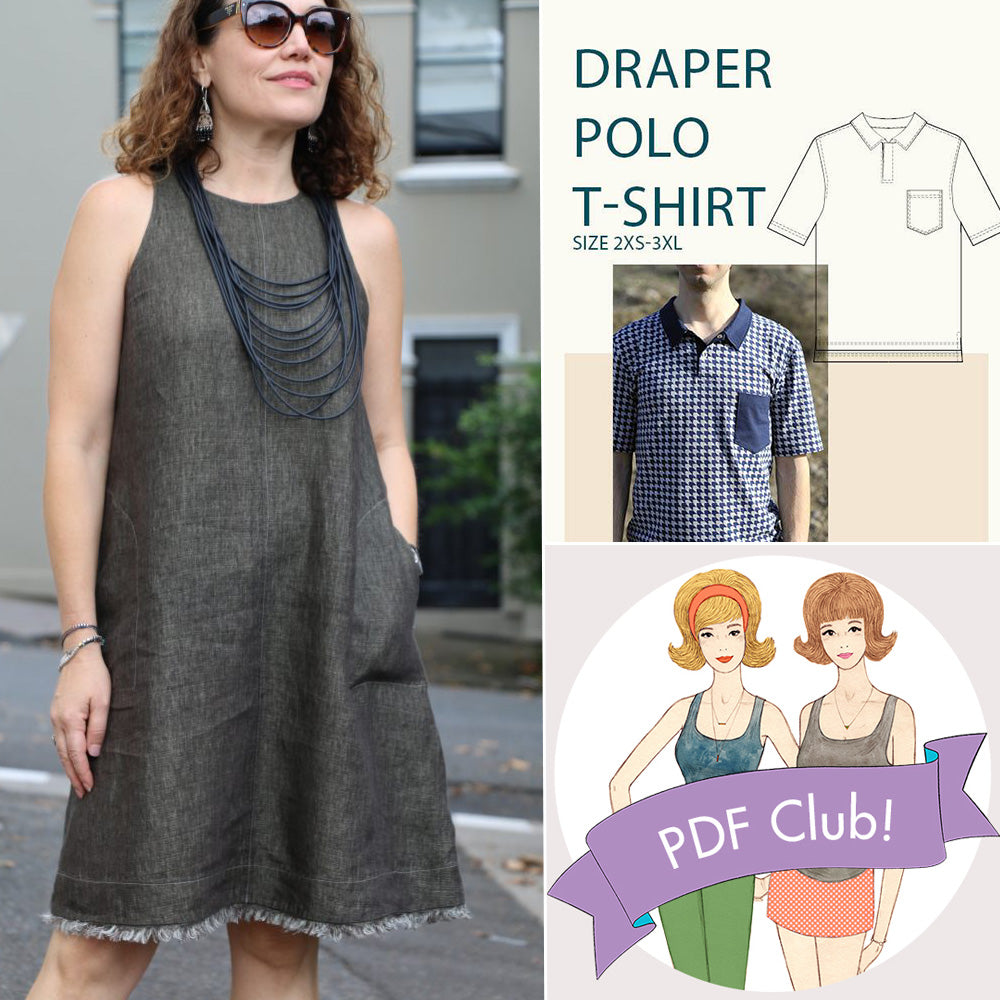 News (clockwise from top left)
Tessuti released the Bondi Dress.
Wardrobe by me released the Draper Polo for men.
Sew Over It is bringing back their PDF club this year!
The Day and Night challenge is back this year! Make two dresses, one with a more casual coffee-date vibe and one that is cocktail hour inspired. Get more details on prizes and timeline here.
Makes
This bomber jacket from Beaute J'adore is amazing.
I love the look of this Eular Bralette from All the Underwear.
The Petite Passions made an impressive activewear outfit.
Meg is rocking the Cher dress this week!
Amy Nicole Studio made a really awesome giraffe Melilot.
I love this Cassiopee dress from Unchas Unchas.
Handmade by Carolyn looks stunning in her brightly coloired pom-pom two piece.  
Dream Cut Sew made a winter skirt with some very unique style lines.
How pretty is this flounce-shoulder top from Style Sew Me?
Ozzy Blackbeard made a great Pinafore Dress.
Don't miss this gorgeous camel coat from Sea of Teal.
House of Pinheiro made a stunning red Londres coat.
Resources
Closet Case Patterns is doing a Sasha Trousers Sewalong right now. Check out this post on sewing a zipper fly front.
Maggie Made This shares her tips for editing photos for Instagram.
Sew DIY shares how to sew a woven neck binding.
Love to Sew Podcast
In this episode, we're setting aside our goals and resolutions, and carving out space to talk about self-love! Inspired by the #SMYLY2018 challenge, we each tell our stories of how sewing has changed the way we view our bodies. We also offer tips for how you can be more body positive and kind to yourself this year. Listen here!