Happy Wednesday! I have been diving head first into the world of knitting this week and am almost done my second hat (it's a baby hat, but it still counts, right?) I am having so much fun and can see this developing into a love similar to my love of sewing. Trying a new craft and starting from the beginning was intimidating, but I am so glad I gave knitting another shot. Have you ever discovered a new craft and been surprised by how much you love it? What a wonderful feeling!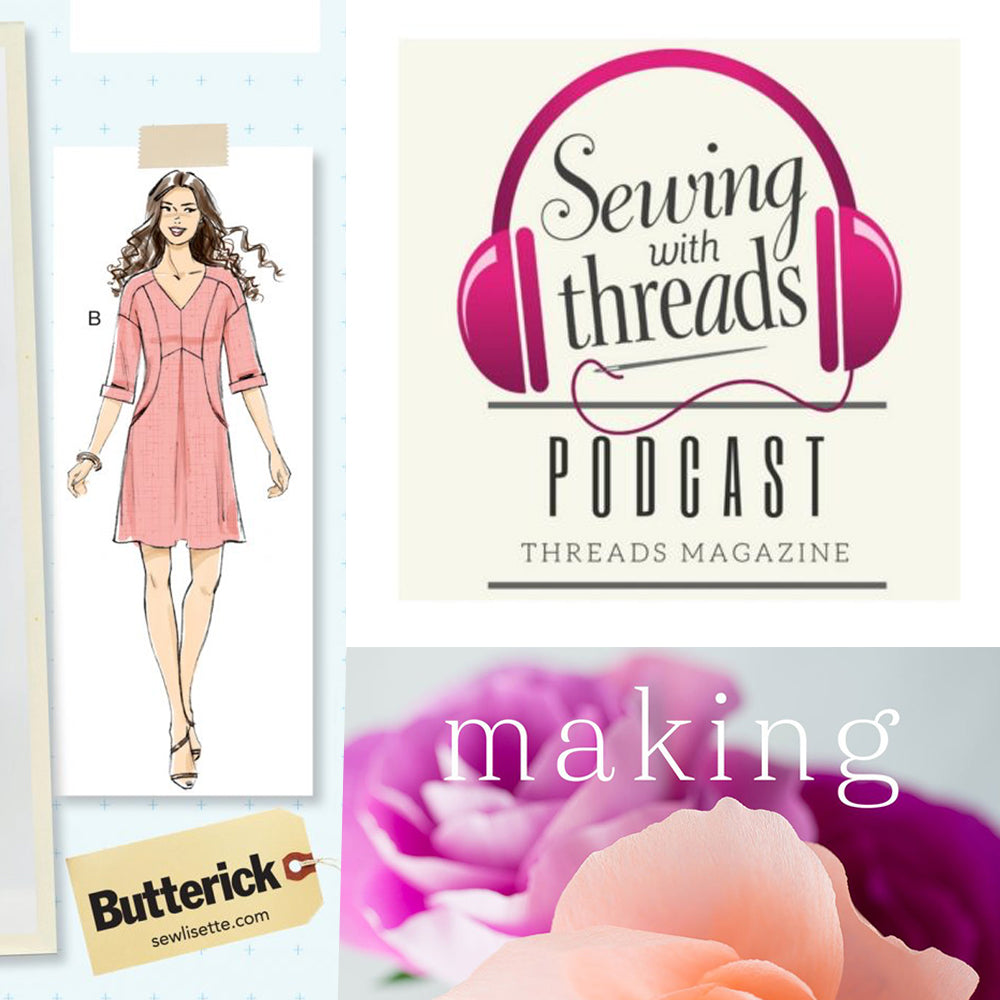 News (clockwise from top left)
Lisette has a new dress pattern out with Butterick, B6567.
I have two new podcasts to share with you! The first is Making, a podcast about making from the creators of Making magazine.
Threads magazine also has a new podcast called Sewing with Threads!
Makes
Rosy Pena created a great head to toe look this week!
Emmas Atelier made several Suki Robes!
I love this bomber jacket from Sweet Shard.
A beautiful laneway dress from Following the Thread.
I Love You Sew made a very nice pair of Chitown Chinos.
The Day and Night challenge blog posts are rolling in! Check out this combo from Thanks I Made Them.
I love these pink jeans from What Katie Sews.
This Cleo dress from The Girl Who Makes Things is too cute!
This silk top from Not a Primary Colour is so good and the outfit as a whole is perfection.
Handmade by Heather made a great Blackwood Cardigan.
I am mad about these dungarees from Bombazine!
Resources
Sie Macht sewing shares comfy patterns for your period.
The Makery explores an alternative for sewing an elastic waistband.
We All Sew shares some tips for sewing with velvet.
On the Podcast
We are sharing our favourite things with you! Hear about our favourite sewing tools, patterns, sewists in the community, and more. You'll learn a little bit more about us in this very special episode and maybe discover something new! Listen here.
[soundcloud url="https://api.soundcloud.com/tracks/405806988″ params="color=#ff5500&auto_play=false&hide_related=false&show_comments=true&show_user=true&show_reposts=false&show_teaser=true" width="100%" height="166″ iframe="true" /]