I knit a hat! Can you believe it? It has taken me far too long to seriously give knitting a chance, and I was close to calling it quits on the hobby after several times learning. The first few times I was taught to knit I did enjoy it, but I really just wanted to be sewing. Have you felt that way, too?  This time, I think knitting has come into my life again at just the right moment. I am slowing down a bit with my sewing because I am so busy with the podcast and running Helen's Closet Patterns. On top of that, I am working from home so I don't have much need for cute clothes. Knitting is a much slower process and I am really enjoying learning all the new things.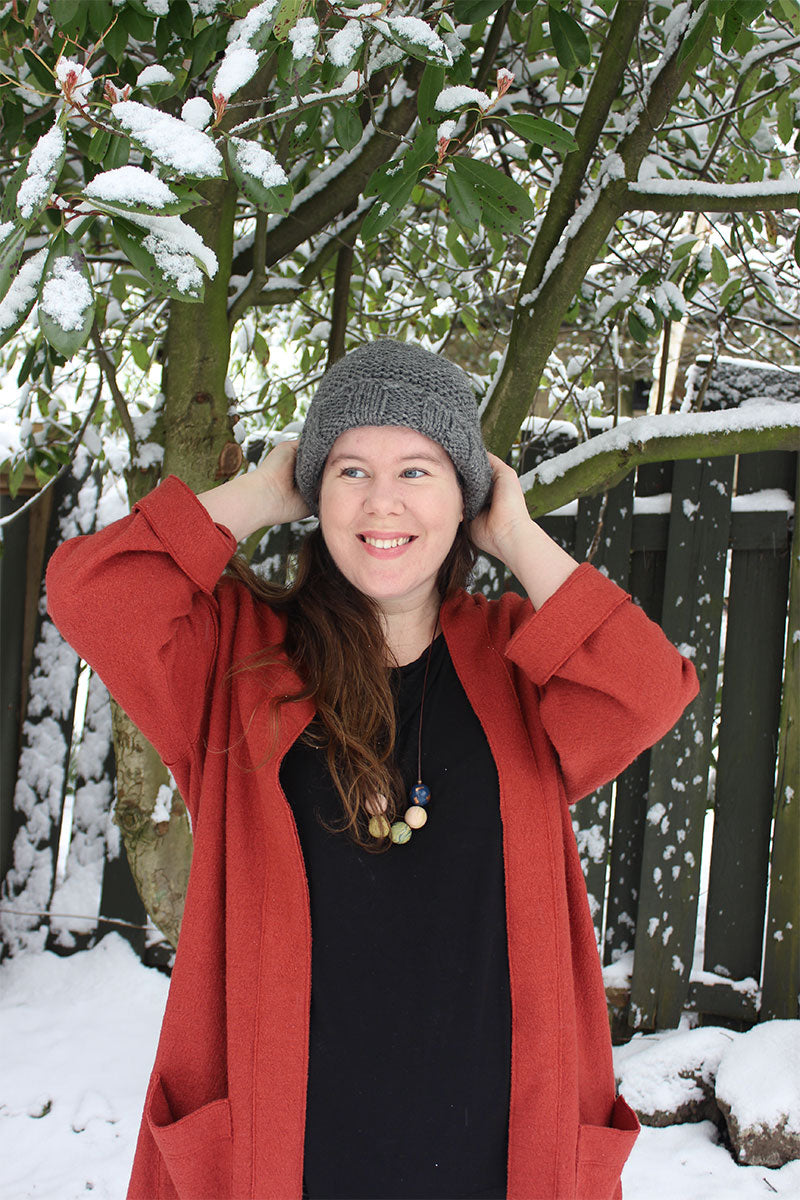 You might recognize that these pics were taken at the same time as I photographed my Berlin Jacket! You can see the full post about this jacket here. 
I took a beginner class with Caroline at our local yarn shop, Baaad Annas. We both felt that having a dedicated time to go to class and practice was important for us. It can be hard to guide yourself in a new hobby and also hard to motivate yourself to finish a project. Our class has you knit a hat from start to finish, so you know you will complete your first knitting project by the end!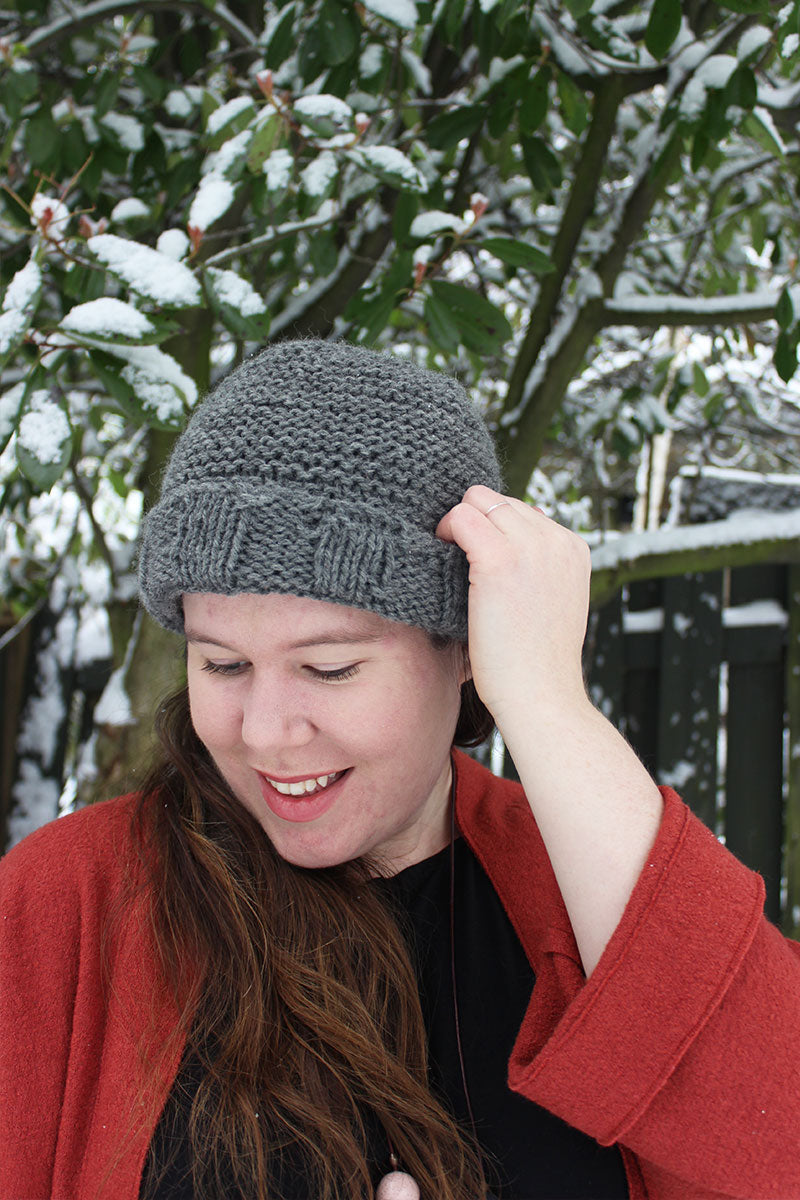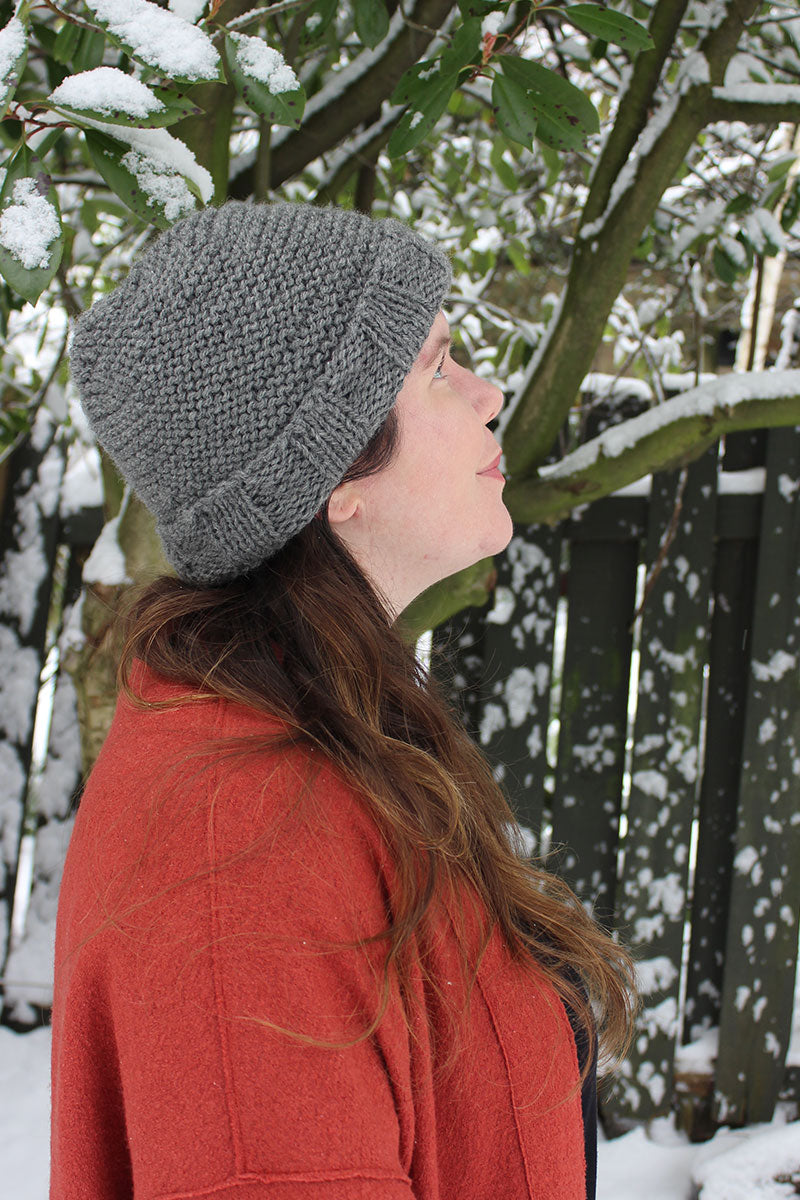 We used chunky weight yarn and this free pattern, The Galway Chunky Family of Hats by Michelle Porter.  The pattern was great for beginners except that it didn't offer any chance to practice the purl stitch. Because of this, I opted to add some large ribbing to my hat so I could see how ribbing was made. It was hard and my ribbing is far from perfect, but I do think it adds a nice touch.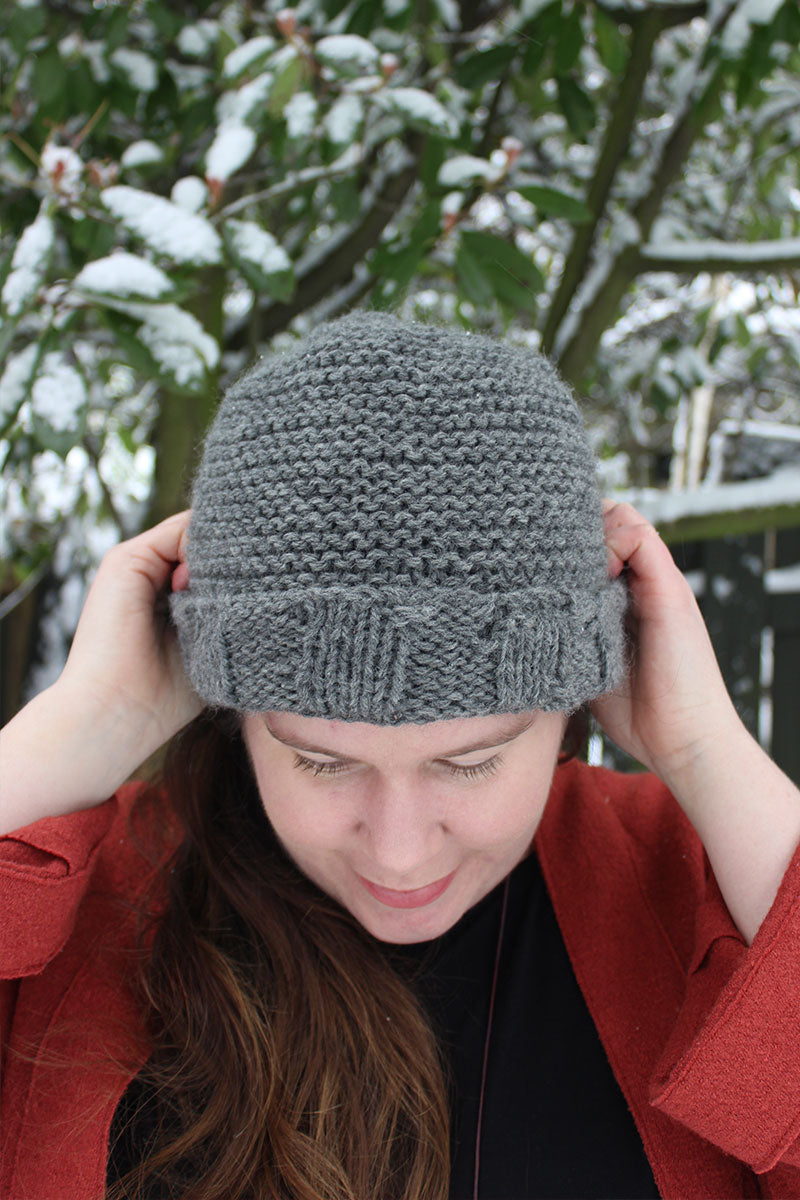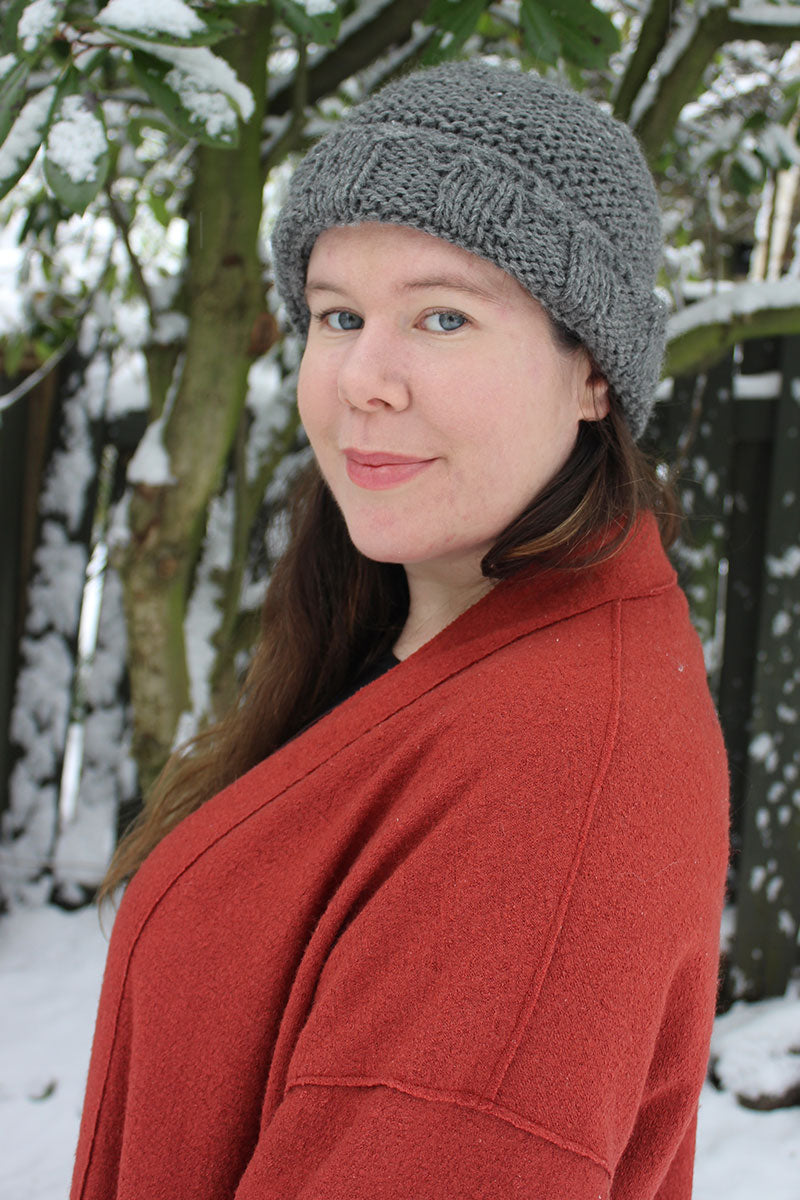 I am now working on a baby hat for my niece (having little ones to knit for is awesome). I am excited about all the possibilities with yarn and patterns, and I must admit I am pretty overwhelmed! I am trying to make an effort to not stash too many supplies like I have with sewing. I would like to keep a smaller yarn stash – is that even possible?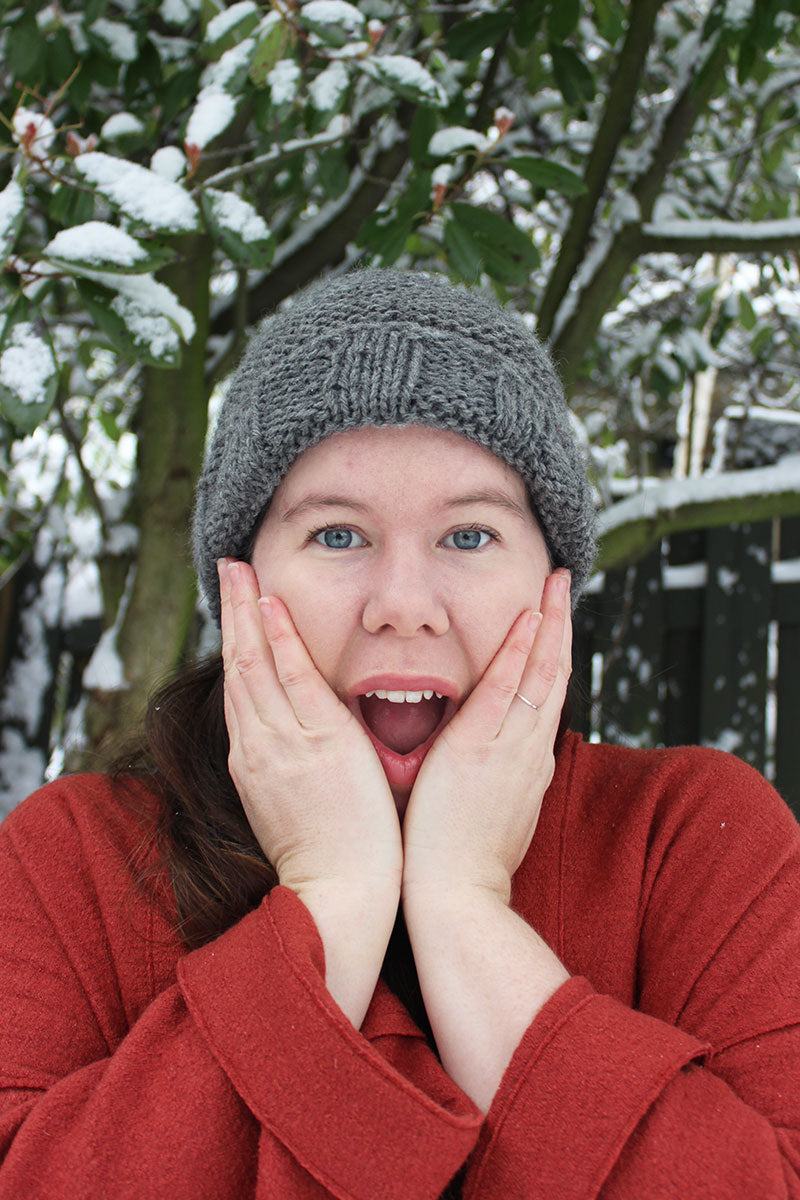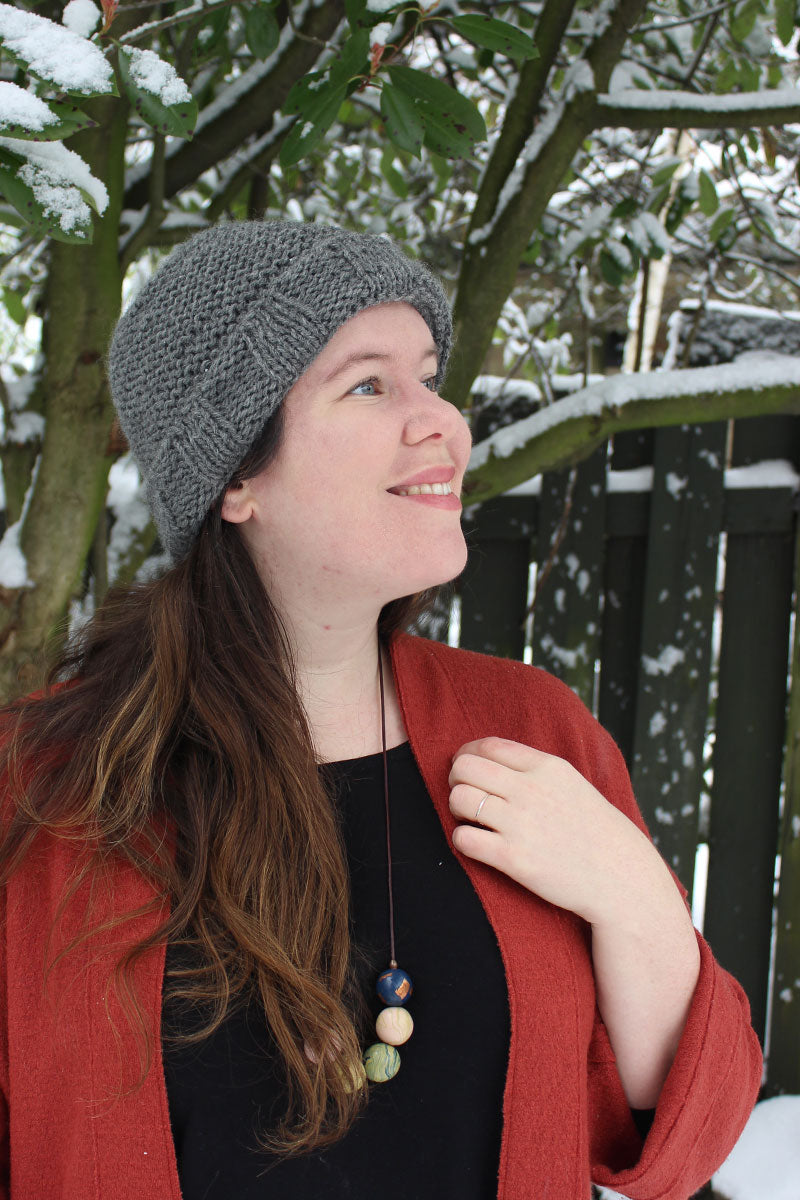 Thanks for checking out my hat! I hope to have more knitting projects to share from time to time on the blog now, too.