I have been blown away by your response to the York Pinafore this week! It means so much to me that you see my vision and are as excited about this design as I am.
The York is quite versatile in that it can be made with minimal yardage and it can be made from so many different fabrics! The two samples I made were from medium weight – heavy fabrics, but lighter weights work too. It really depends on the look you are going for and the season you plan to wear it!
Today I wanted to share this York I made out of a lightweight viscose twill. Lighter weight fabrics give the York a softer look, with less structure in the deep arm scoops and a flowy fit around the hips and legs. I also played with the fabric placement by cutting the pockets on an angle! This highlights the plaid print and adds some visual interest.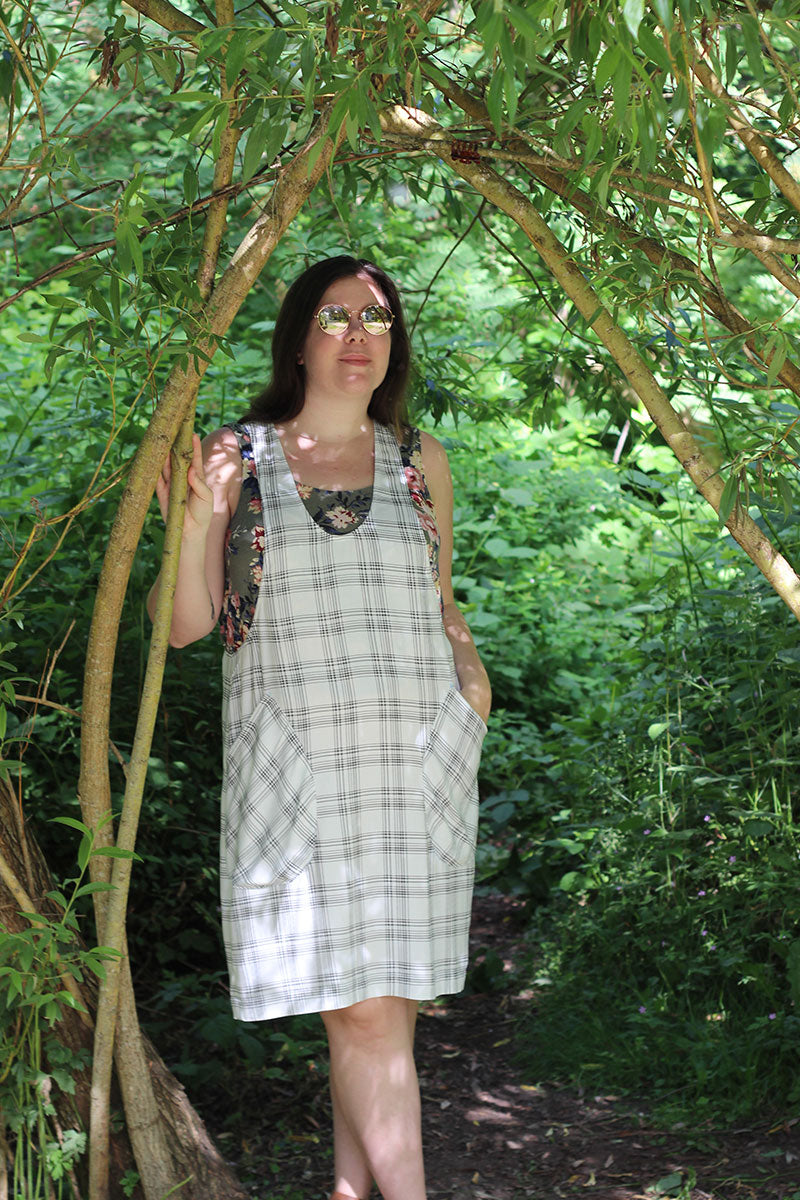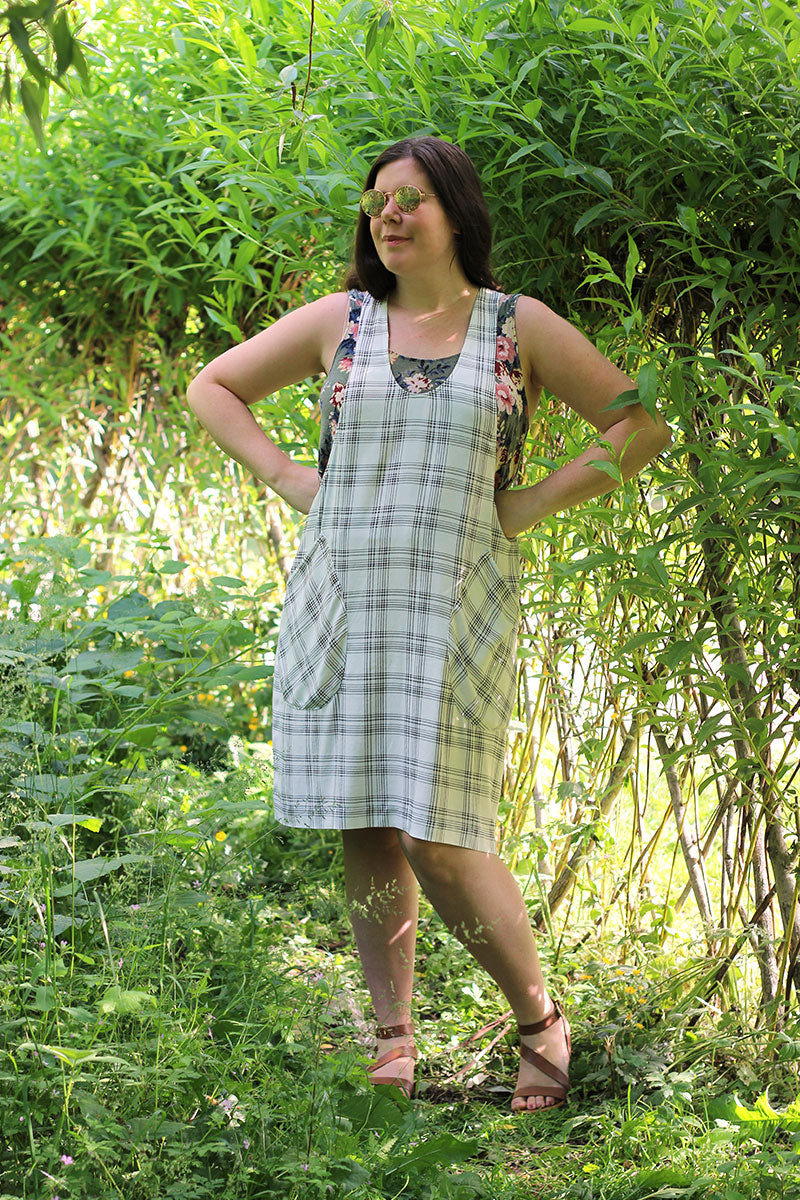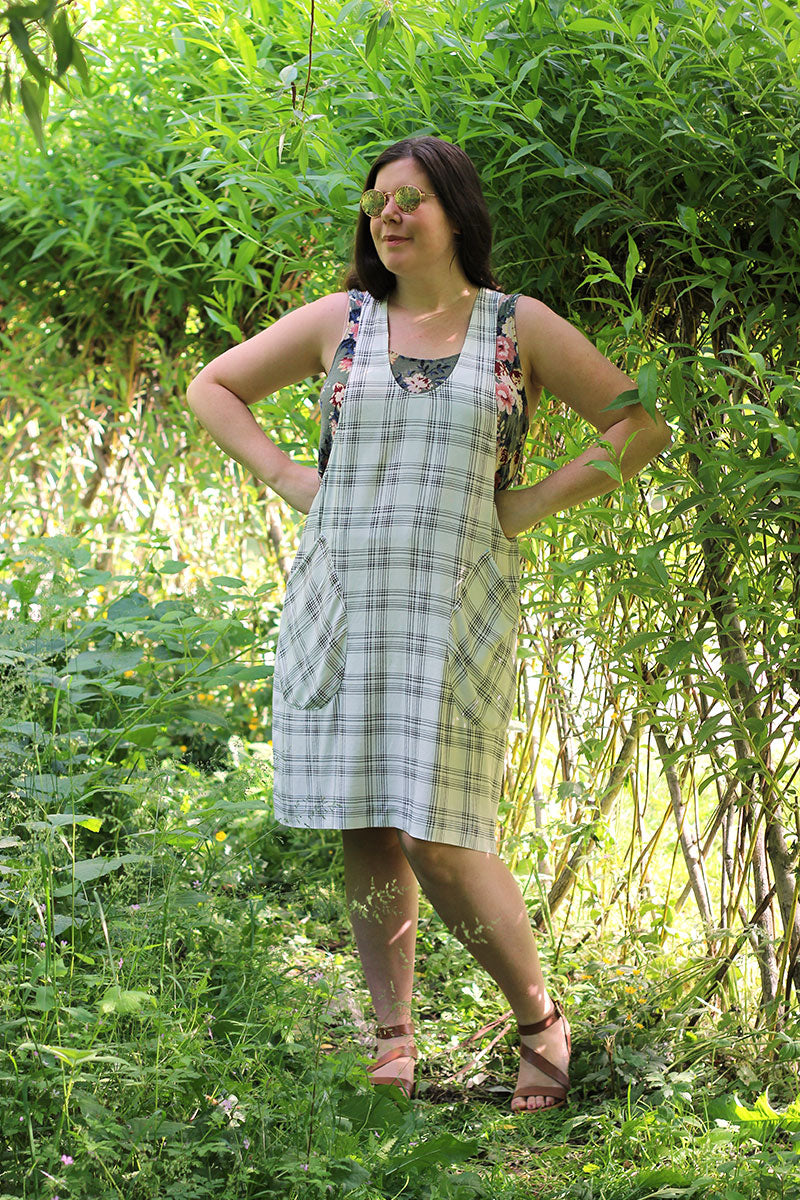 This York is very summery in this white rayon twill and paired with sandals and a floral tank. It is such a fun outfit to throw on for warmer weather because it feels playful yet chic. You can really have fun with prints for the York Pinafore and choose a linear print like plaid, windowpane or gingham, or go with a floral or all over print! Here are some examples of printed Yorks from my testers: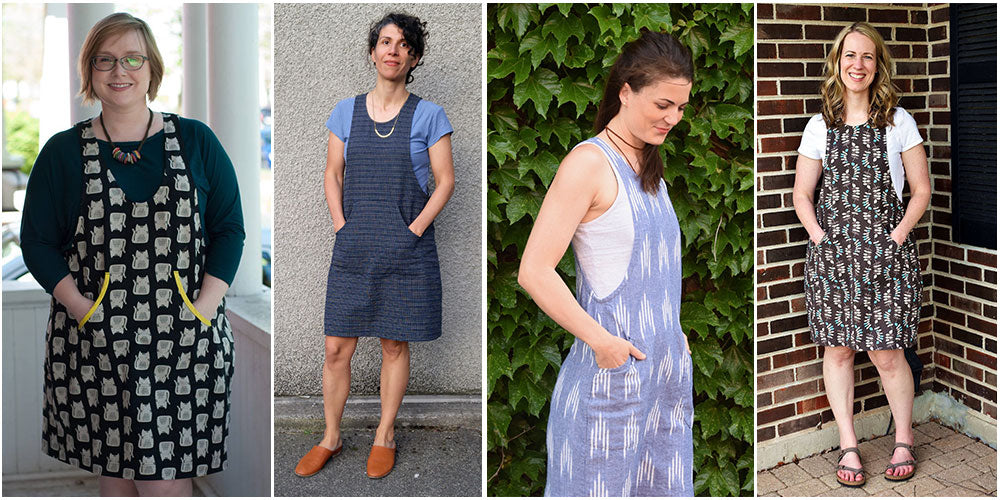 From left:@gilliancrafts, @meesh.made, @threadbeargarments, @teridodds1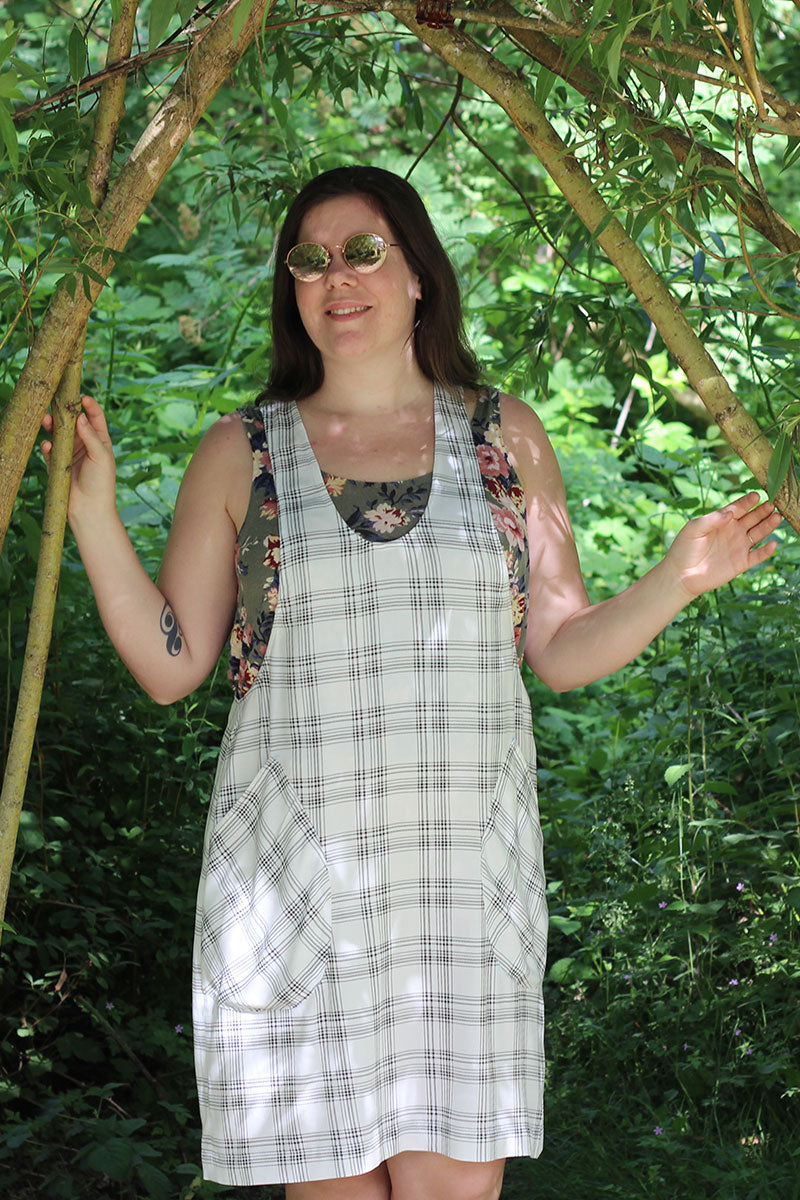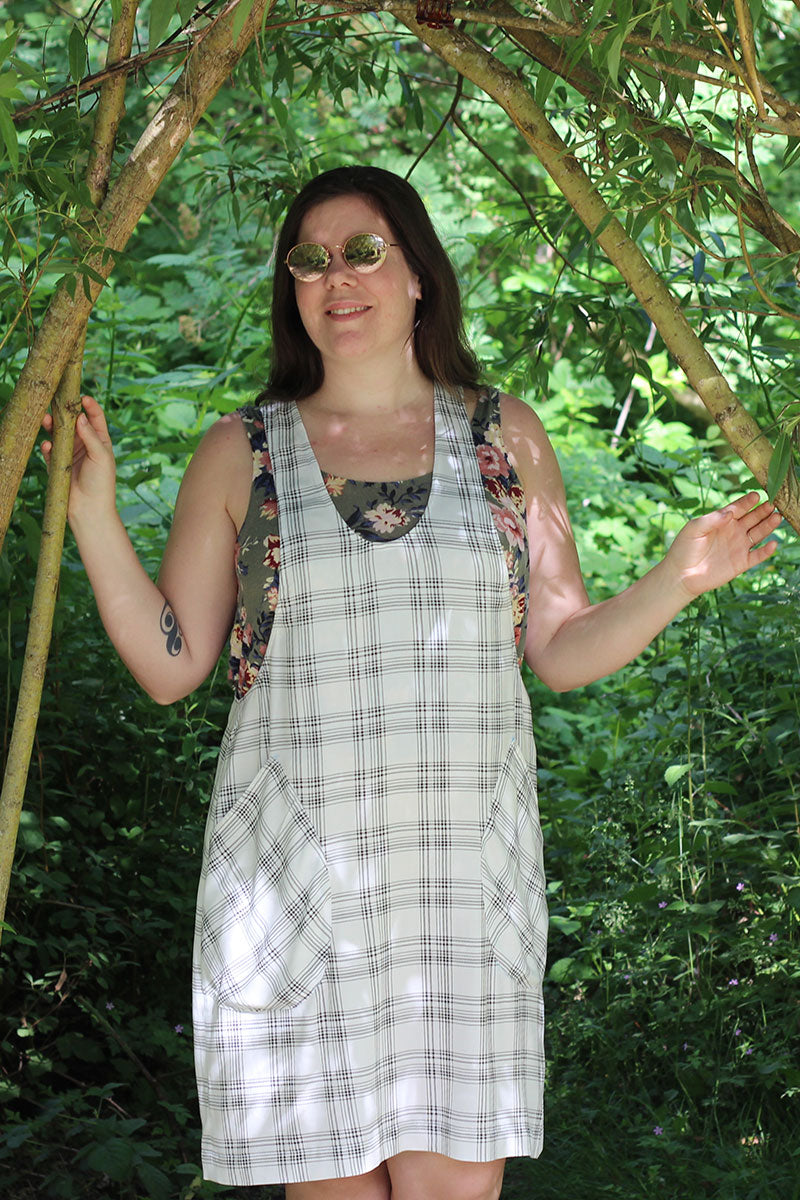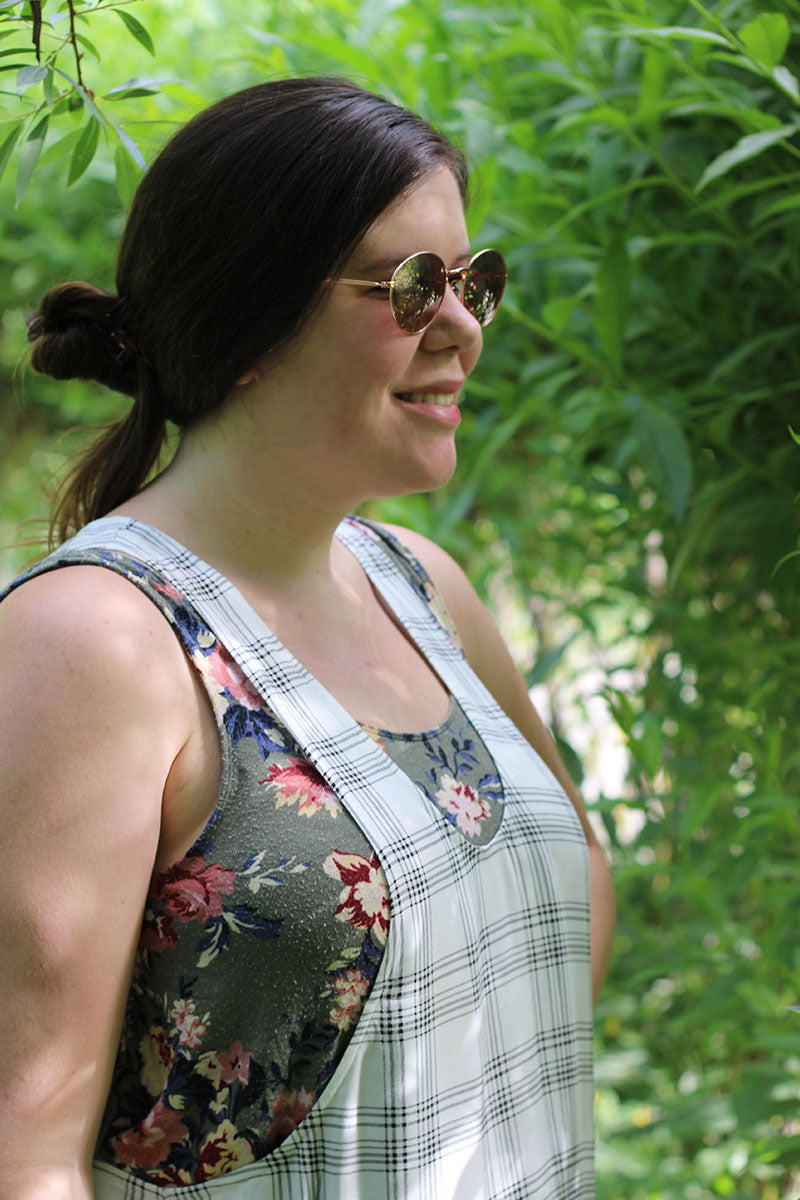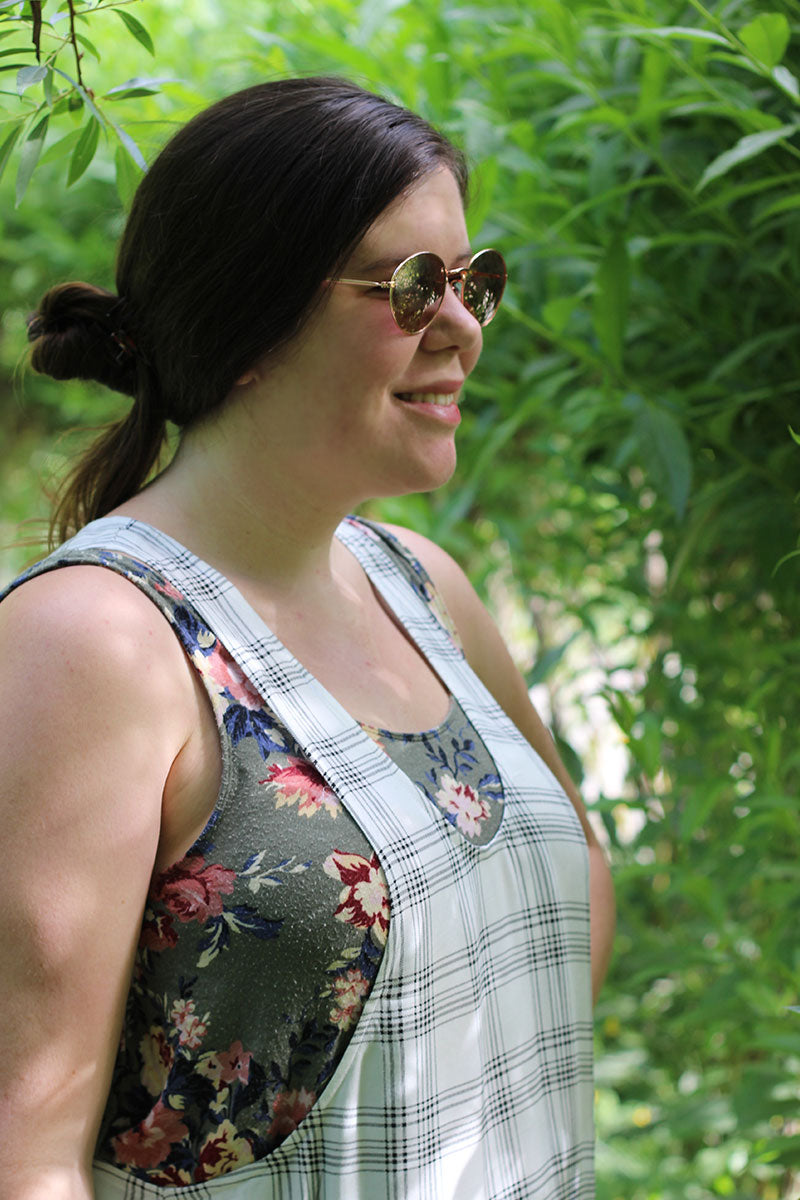 To highlight your pockets like this, you need to cut them on an angle. Match up the angled pocket opening to the grainline or cross-grain of the fabric. It will not be a perfect bias cut because the pocket angle is not exactly 45 degrees, but it still works.
I got the idea to cut the scoop pocket on an angle from Star from @wellfibre. She was one of my testers and she used a plaid wool and highlighted the pockets using this method. I absolutely love it!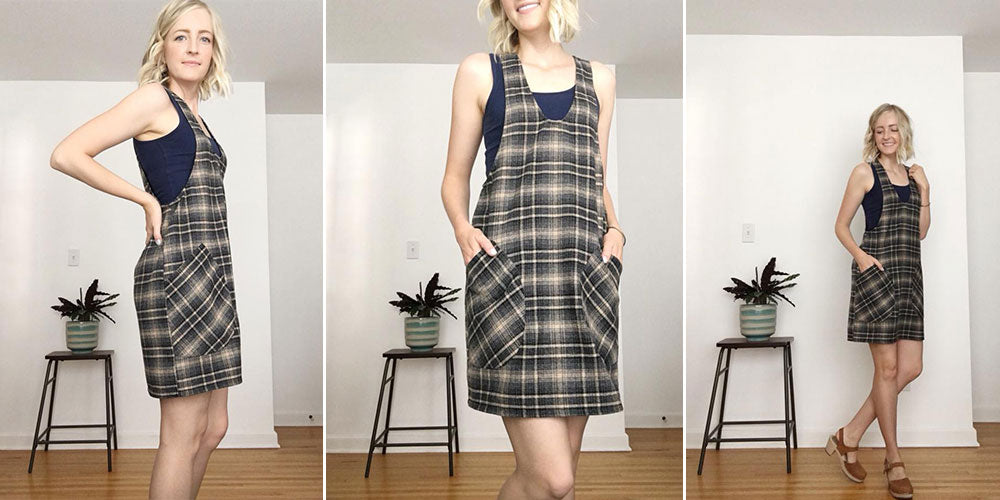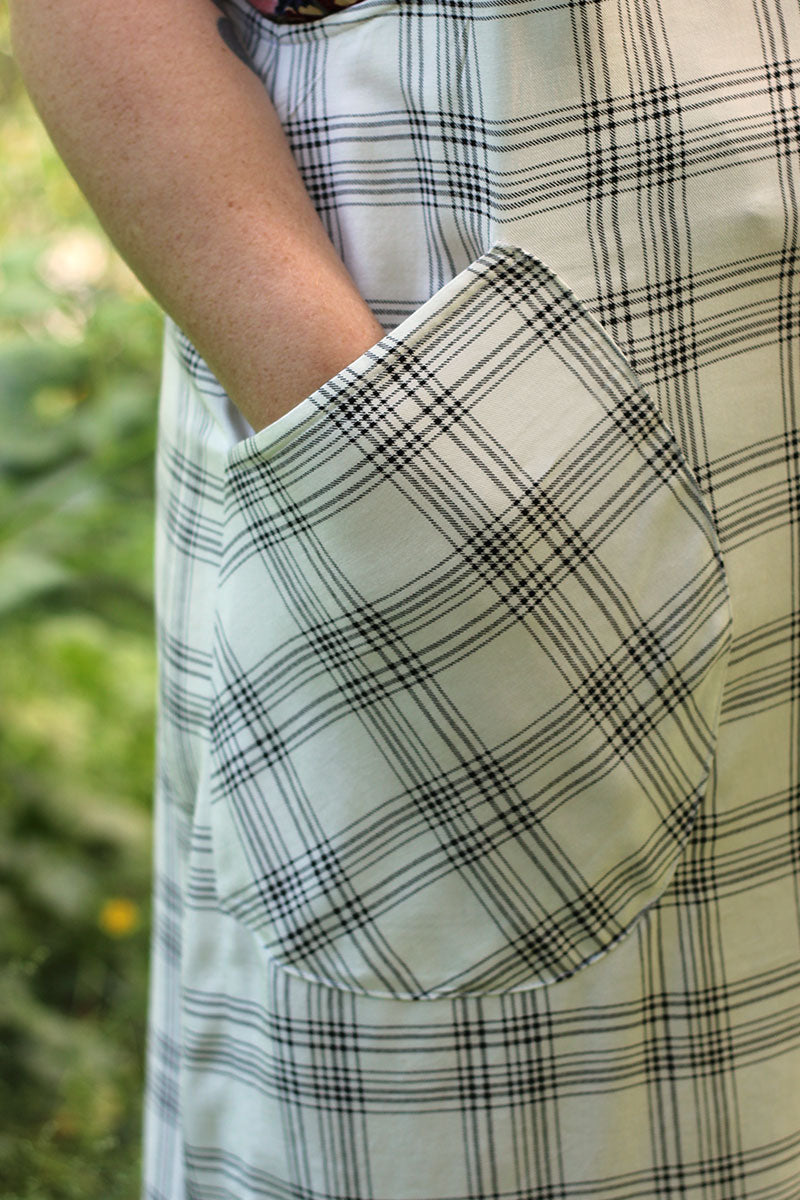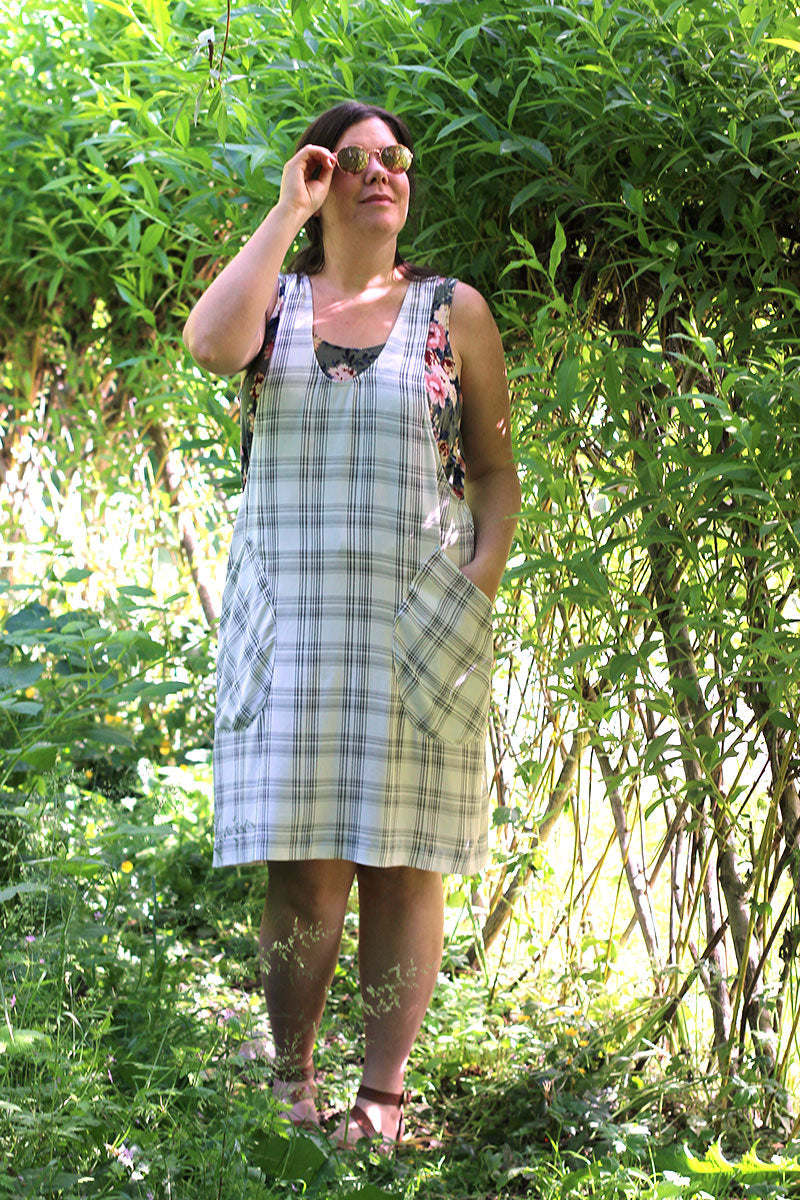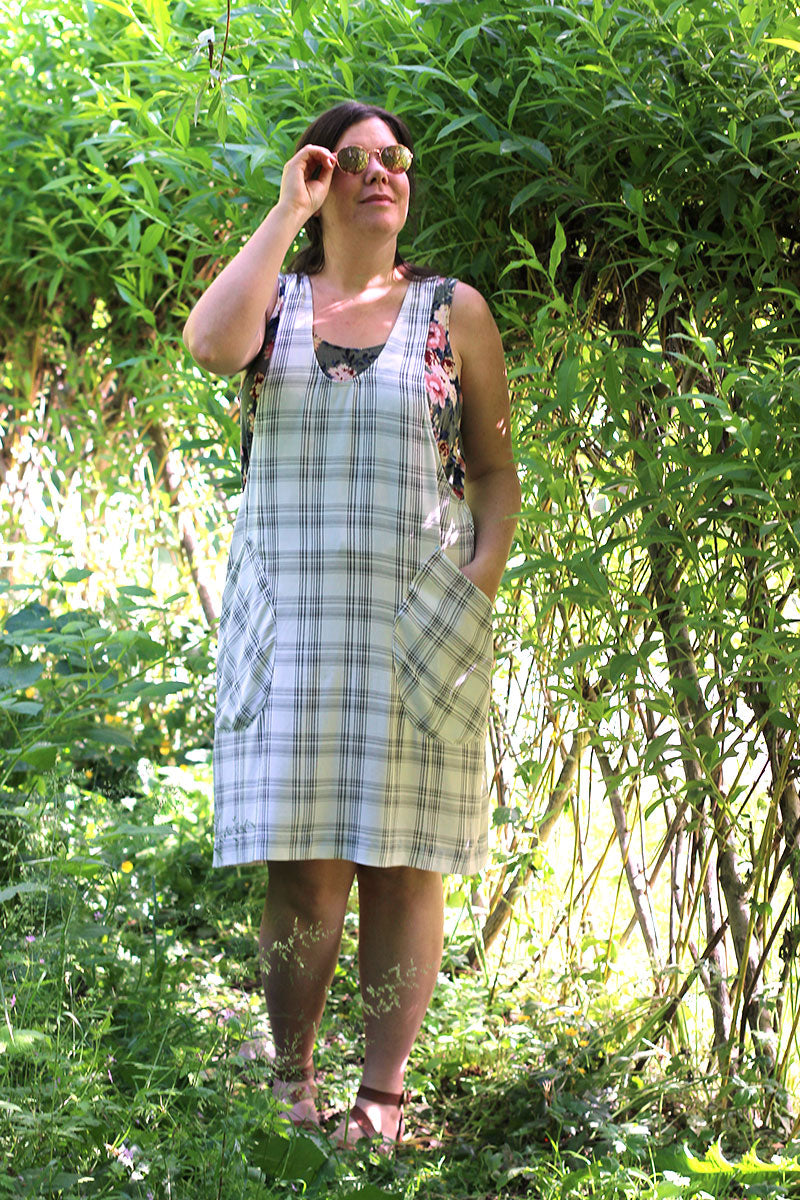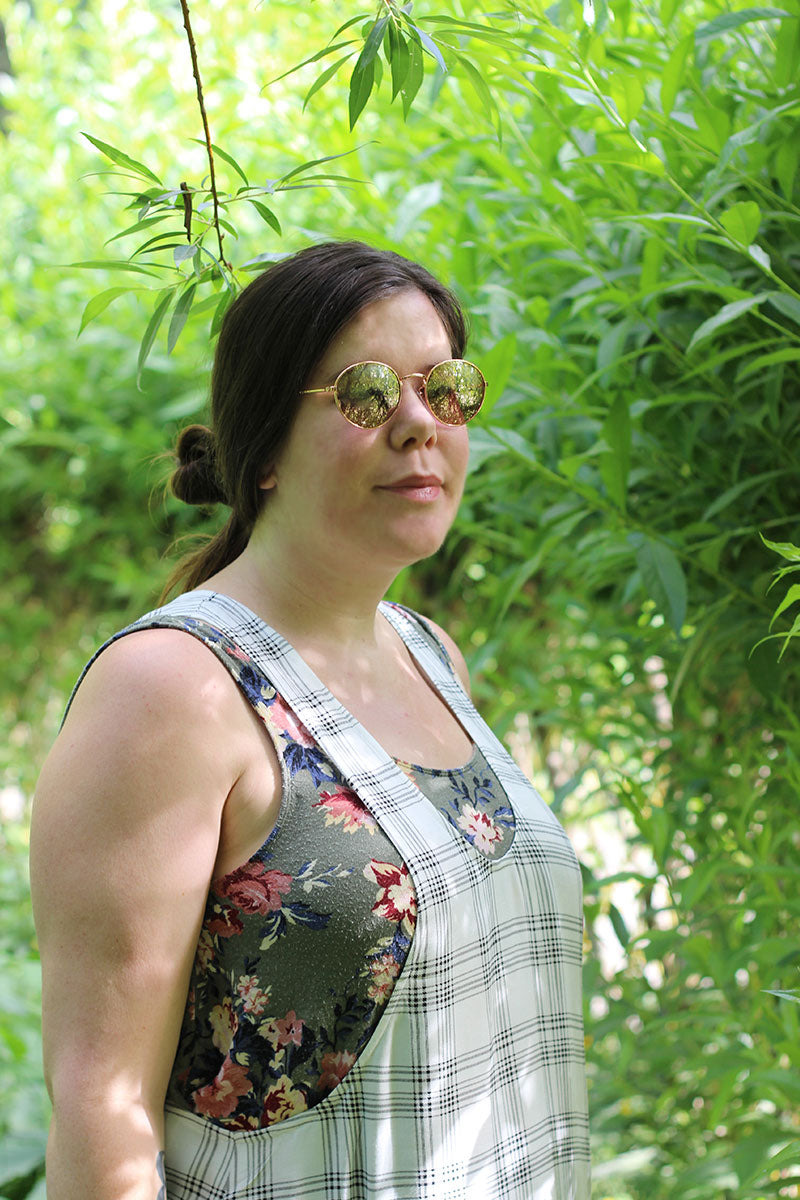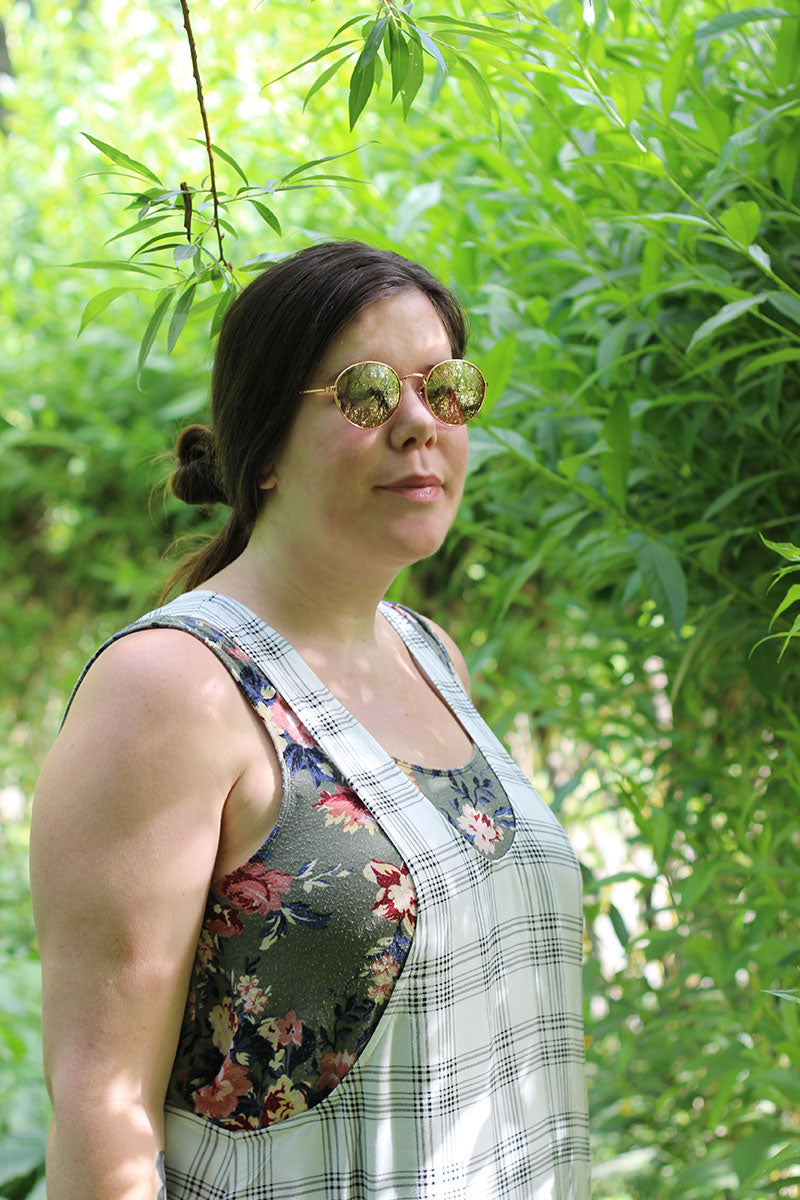 Thanks for checking out my summery York Pinafore! If you have any questions about selecting a fabric for your York, let me know!