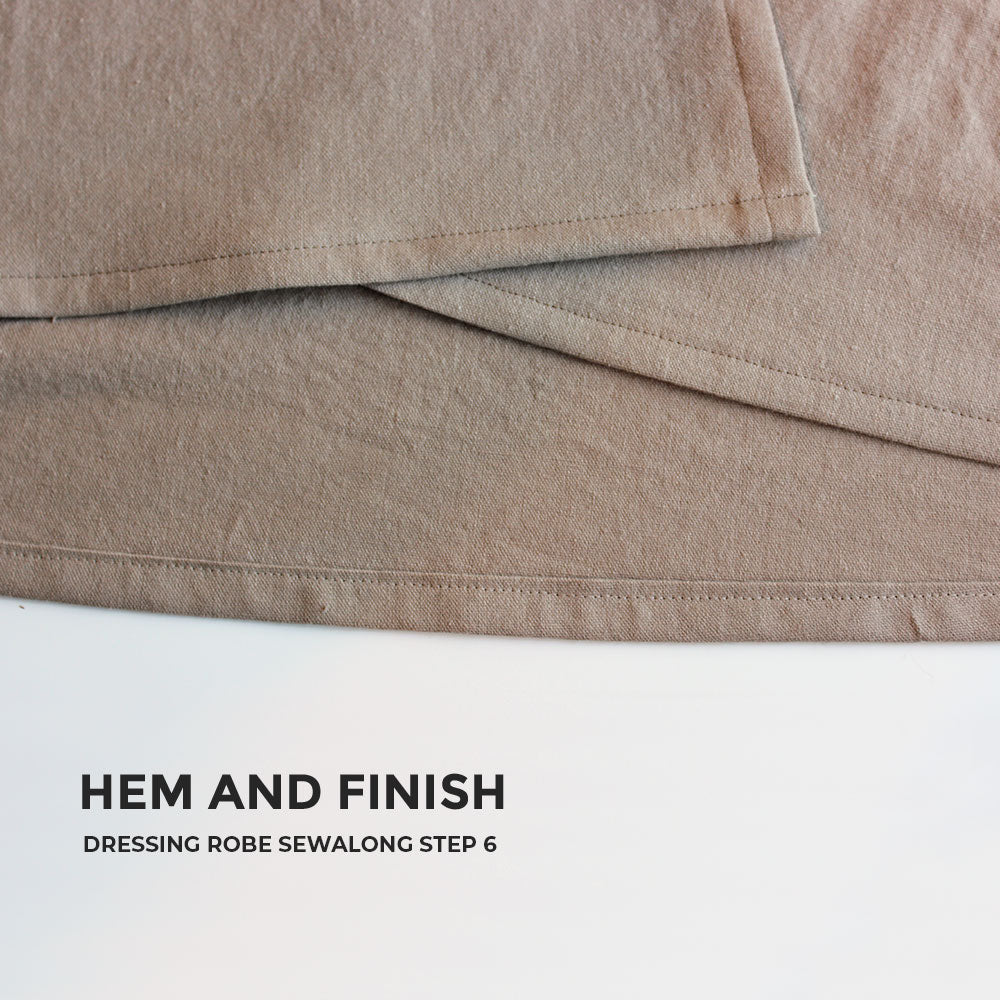 It is the final day of the Dressing Robe sewalong! We are going to sew the back ties onto the robe and hem it. I hope you have enjoyed following along with me and I know you will love lounging in your Dressing Robe for years to come! You can view all the posts in the Dressing Robe Sewalong here.
Let's get started! If you are missing your back tie markings, you can add them in now.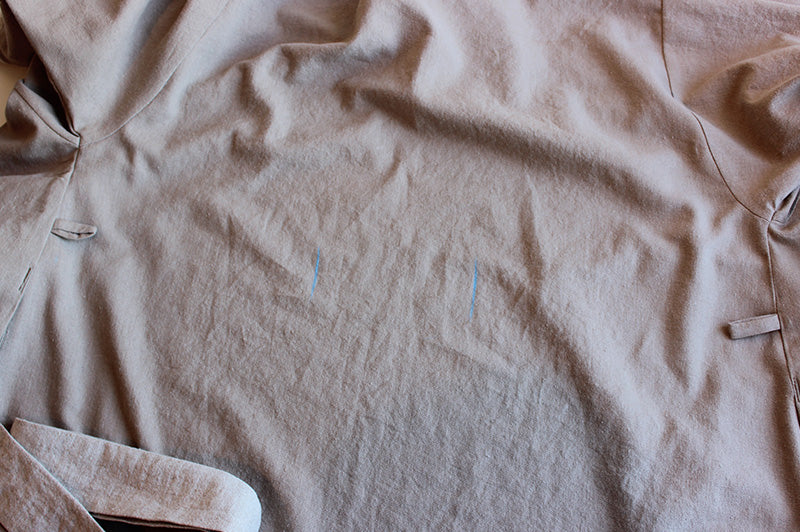 Pin the ties at the back markings, with the raw edge of the tie pointing away from the center back.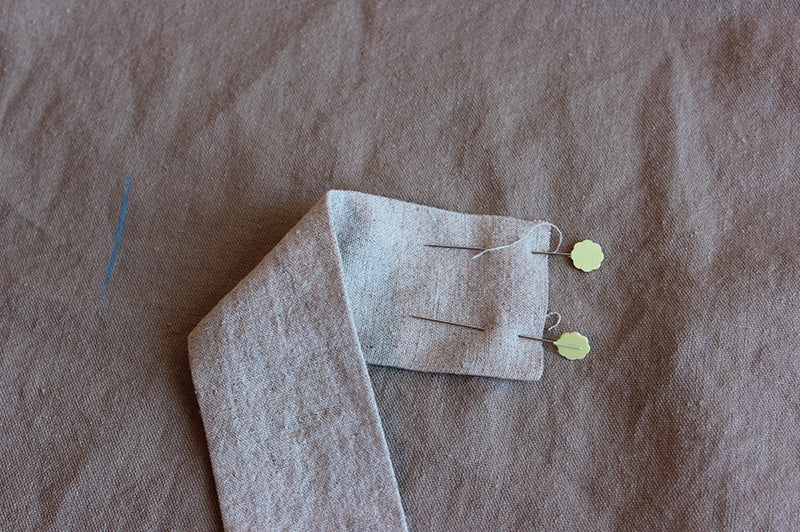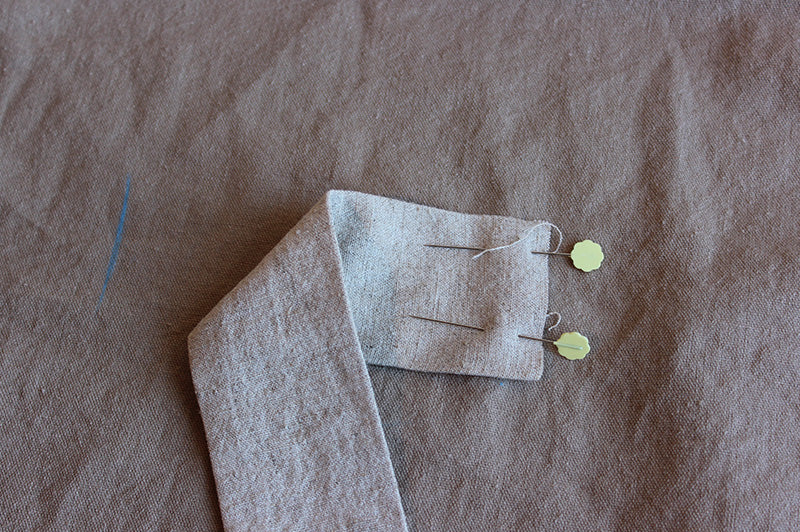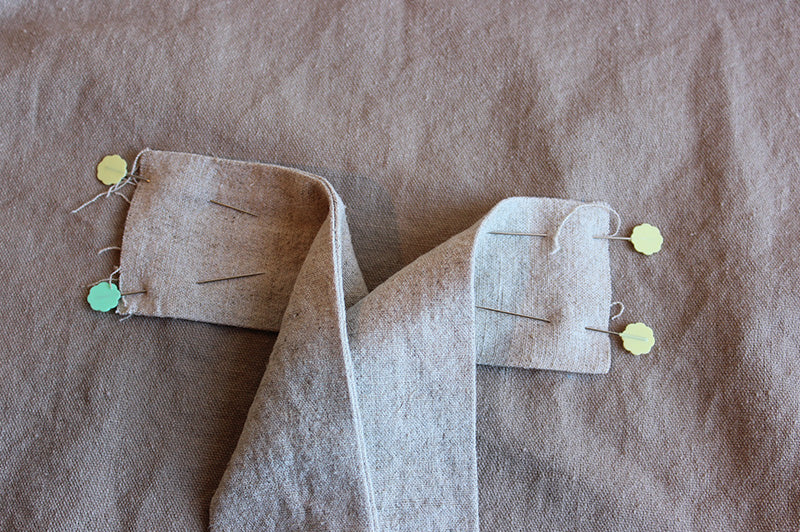 Sew the ties in place 1/4″ from the raw edge. Press the ties over and sew them again at a 3/8″ to hide the raw edge.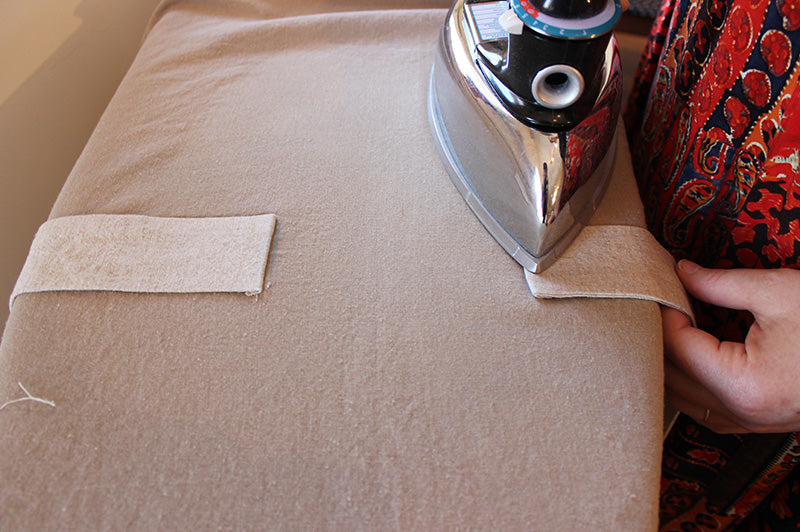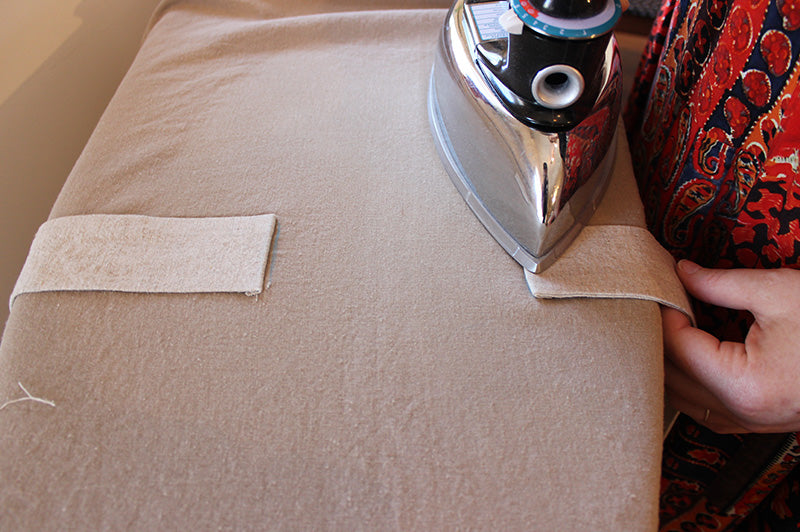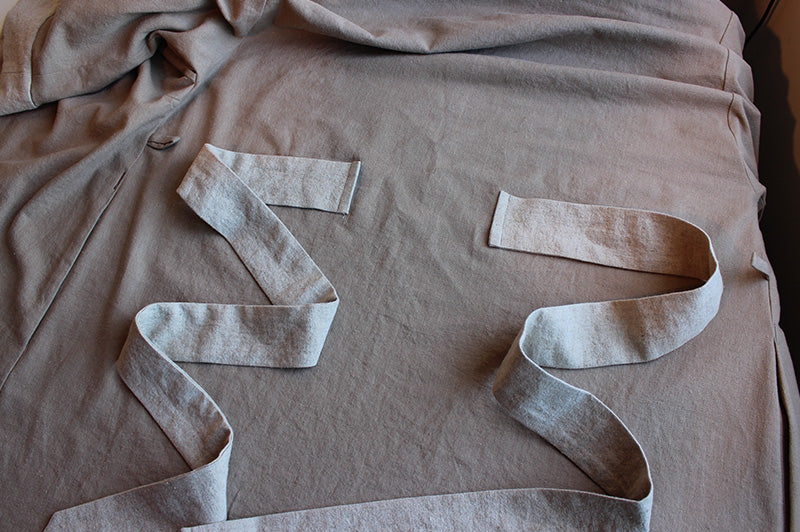 Press the bottom hem up 1/2″.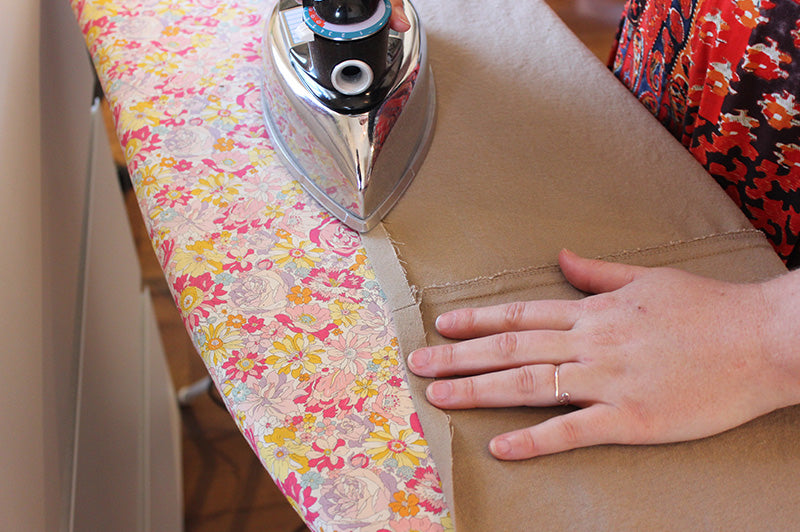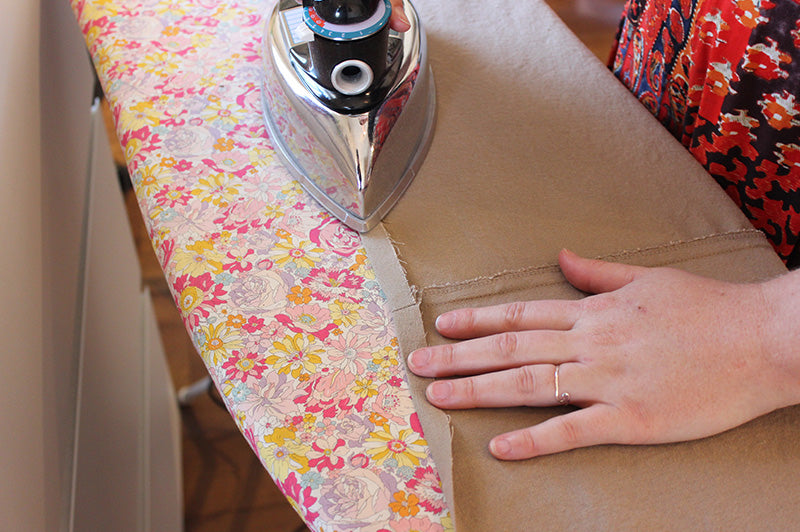 Fold the hem up 1/2″ again and press.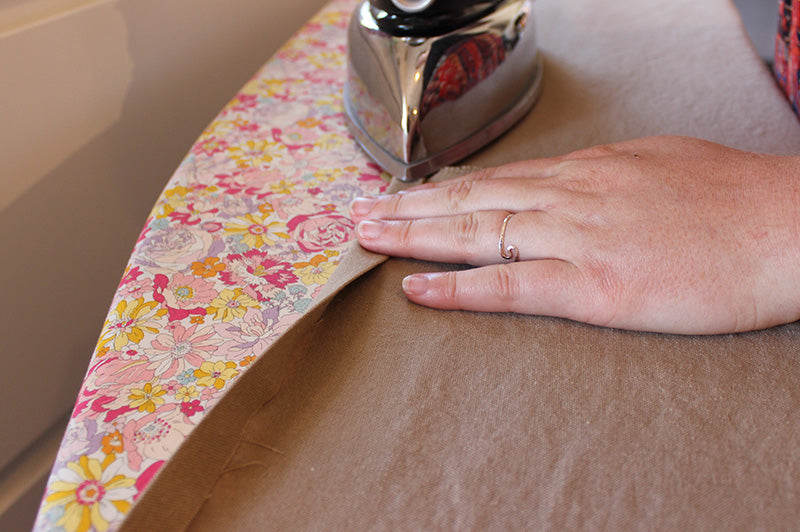 Sew the hem to complete your Dressing Robe!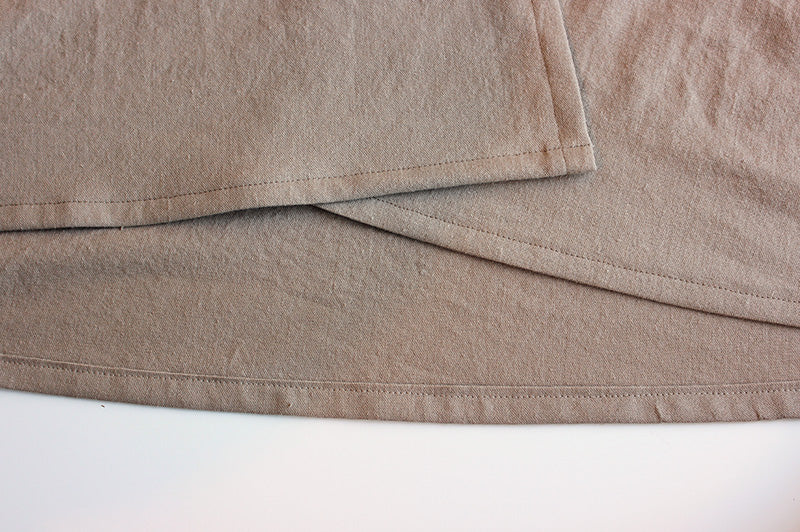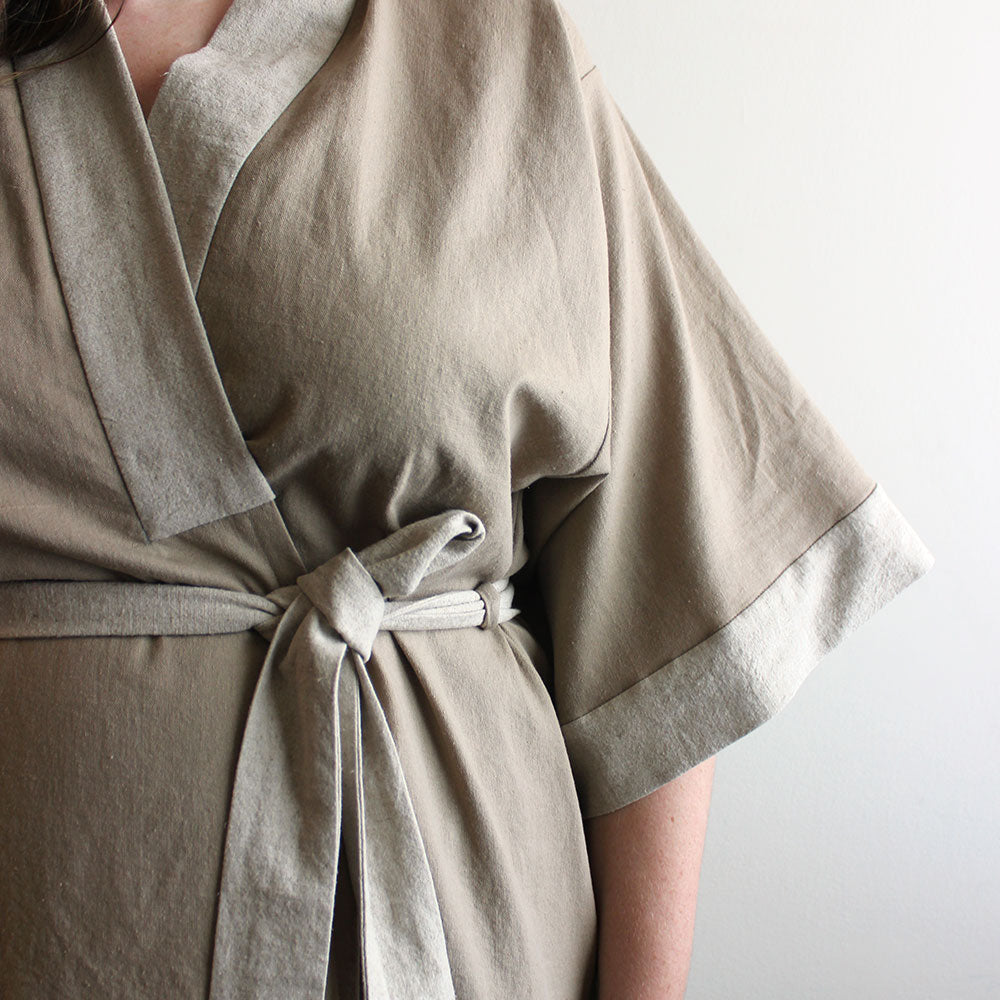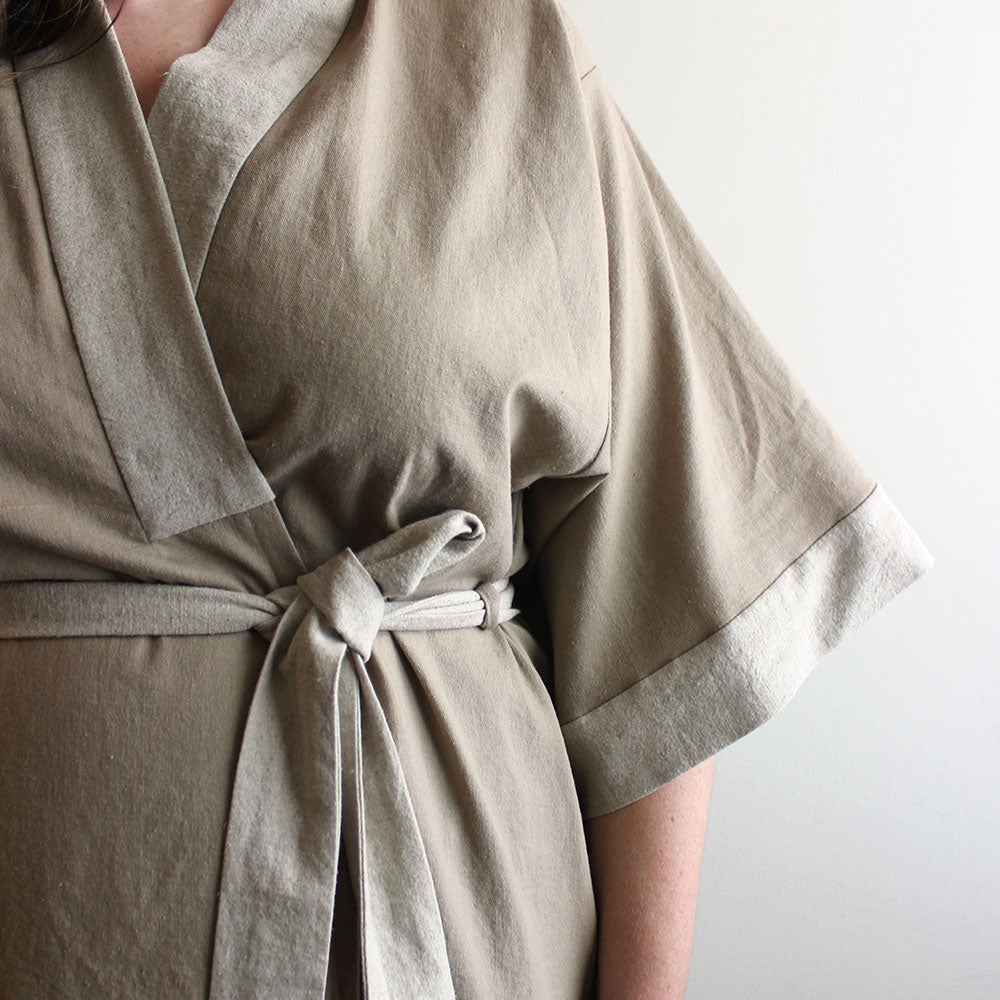 You're finished! I hope you have enjoyed sewing Dressing Robe and are excited to have a lovely robe for yourself or a loved one.
Let me know if you have any questions in the comments or via email at support@helensclosetpatterns.com.
Happy sewing!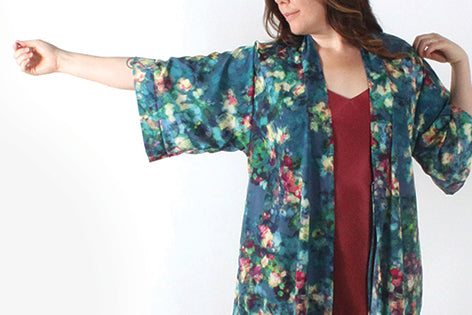 Note: This pattern has been discontinued.

The use of the Japanese word 'Suki' for this pattern is cultural appropriation. We apologize for using the name and will continue to strive to do better. You can read more about this decision here.