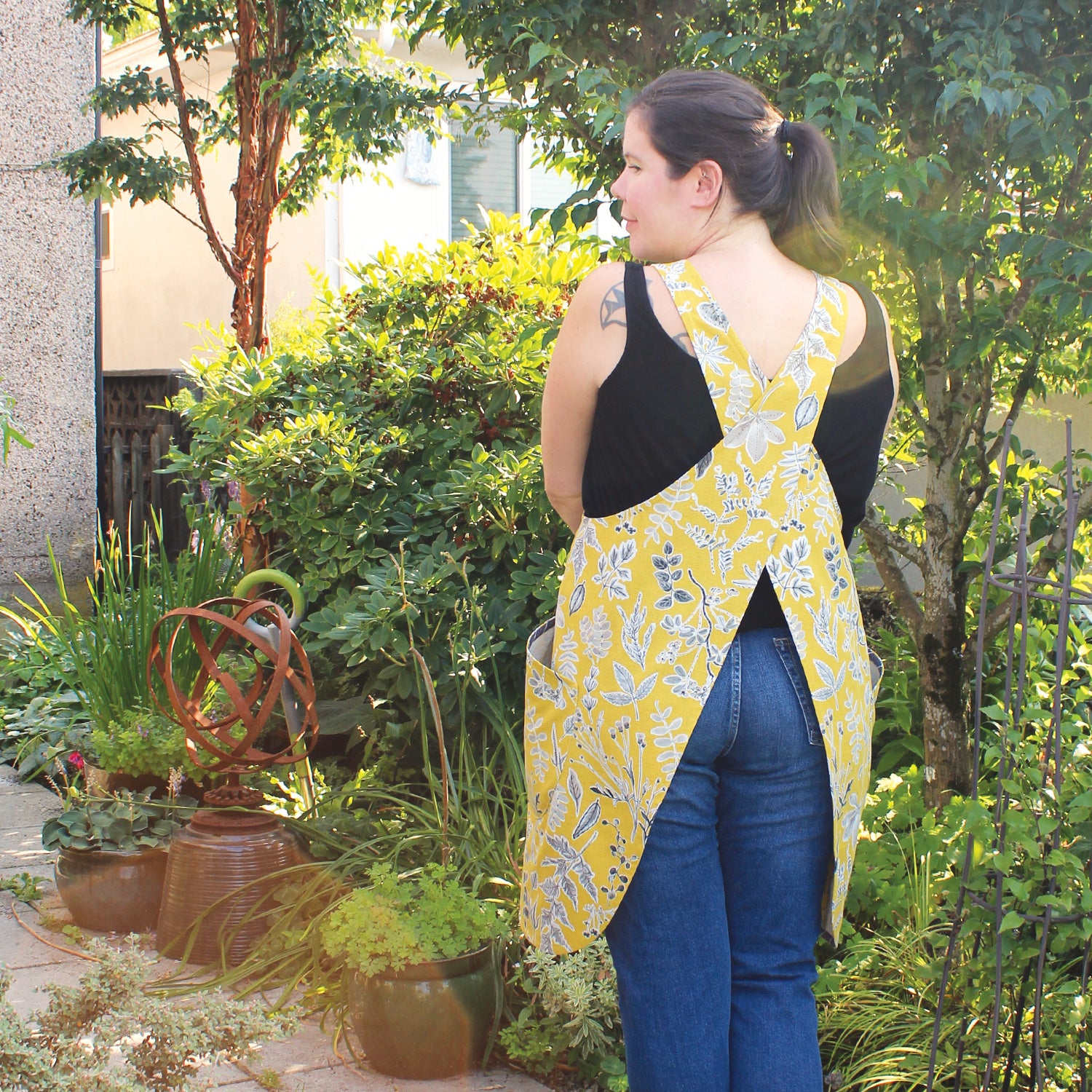 A new pattern expansion for the York Pinafore is now available in the shop, and I am so excited to bring you this fun, timeless variation. I have been pinning cross-back aprons for years and now I can finally make my apron dreams come true!
The York Apron expansion is 20% off this week! No coupon code required.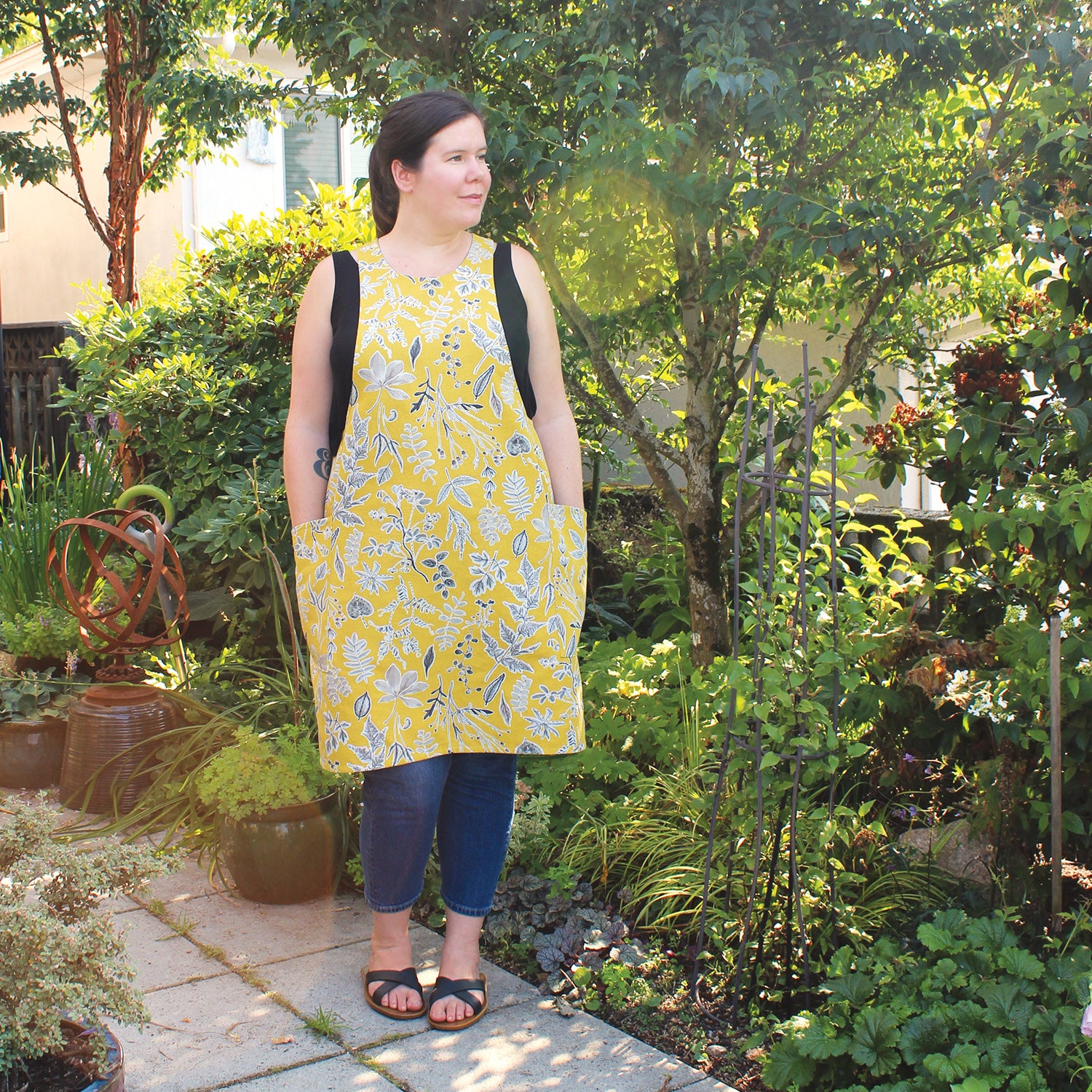 It is a good idea to cover up your precious me-mades while cooking and cleaning, and the York Apron is perfect for getting down and dirty. It has a comfortable fit (no halter necks here!) and it offers full coverage so you won't be accidentally wiping your hands on your pants. Been there.
The York Apron expansion comes with a new back pattern piece and two new pocket options. Have fun with print placement on the pockets or contrast bias tape for the edges.
The pockets on the York Apron are deeeeeep. I love a good, deep pocket when I am working, because who wants things falling out?  The side pockets are bucket-style, so they can hold more volume, and the chest pocket is designed to fit keep your phone on hand for those Instagram moments.
How you use your York is up to you! Gardening, cooking, crafts, getting messy with kids, you name it. This apron can last a lifetime and makes a great gift, too!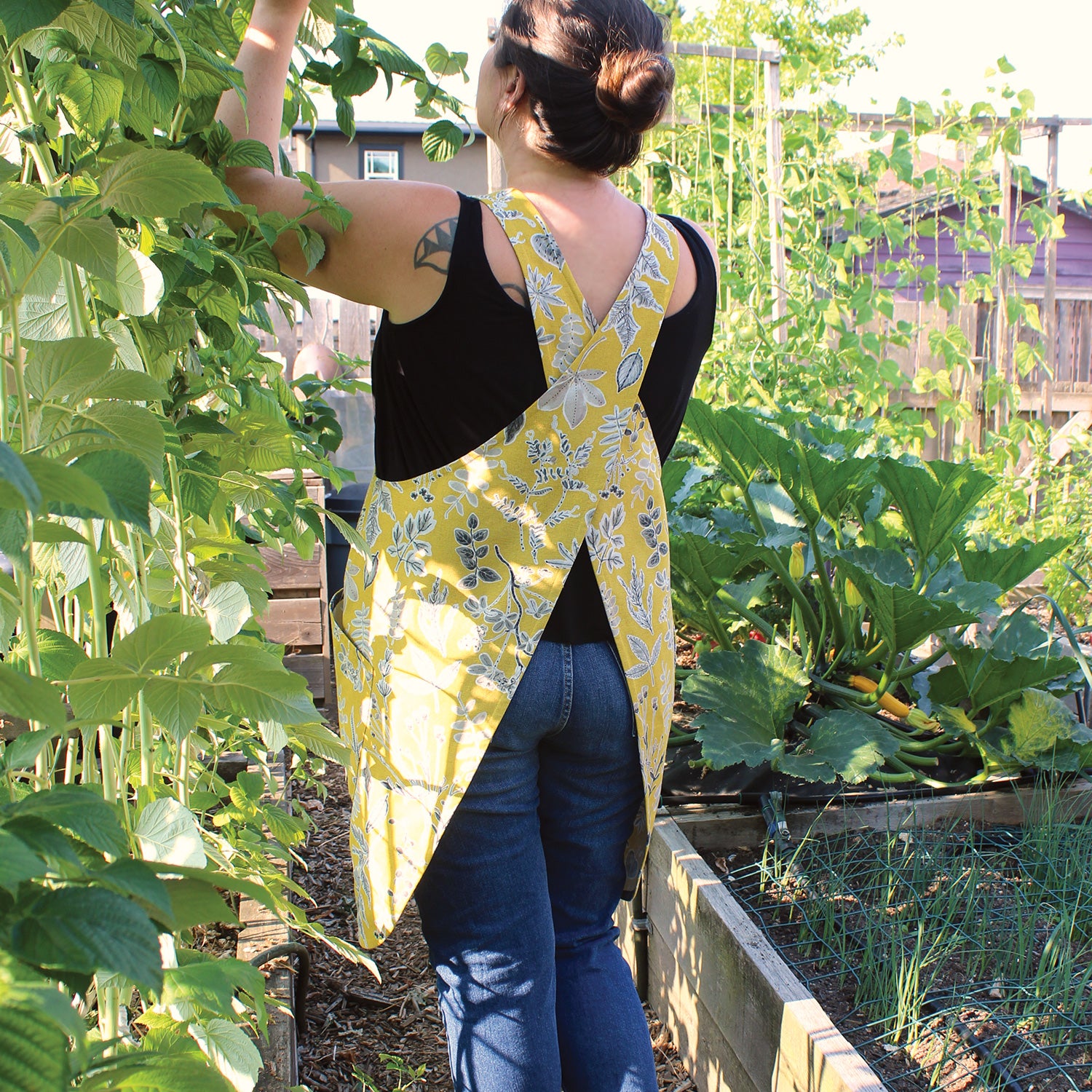 The York Apron expansion is 20% off this week! Please note that the original York Pinafore pattern is necessary to complete this expansion.