I do not want clothes to touch my body in the summer heat. When it is hot out and I know I'll be sweating buckets, the last thing I need is a defined waist! This dress has been on my mind for the past couple months as the temperature rises, and I finally hit my breaking point. Drape me in linen! Let my body breathe!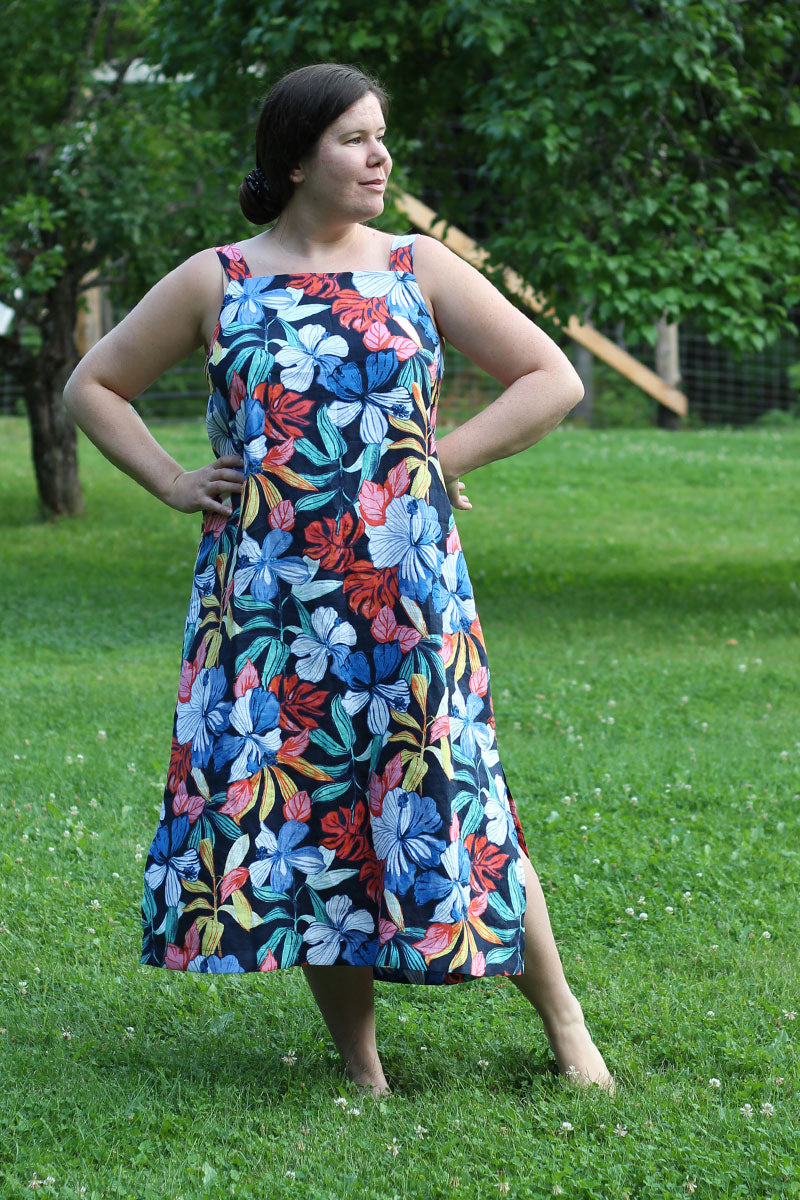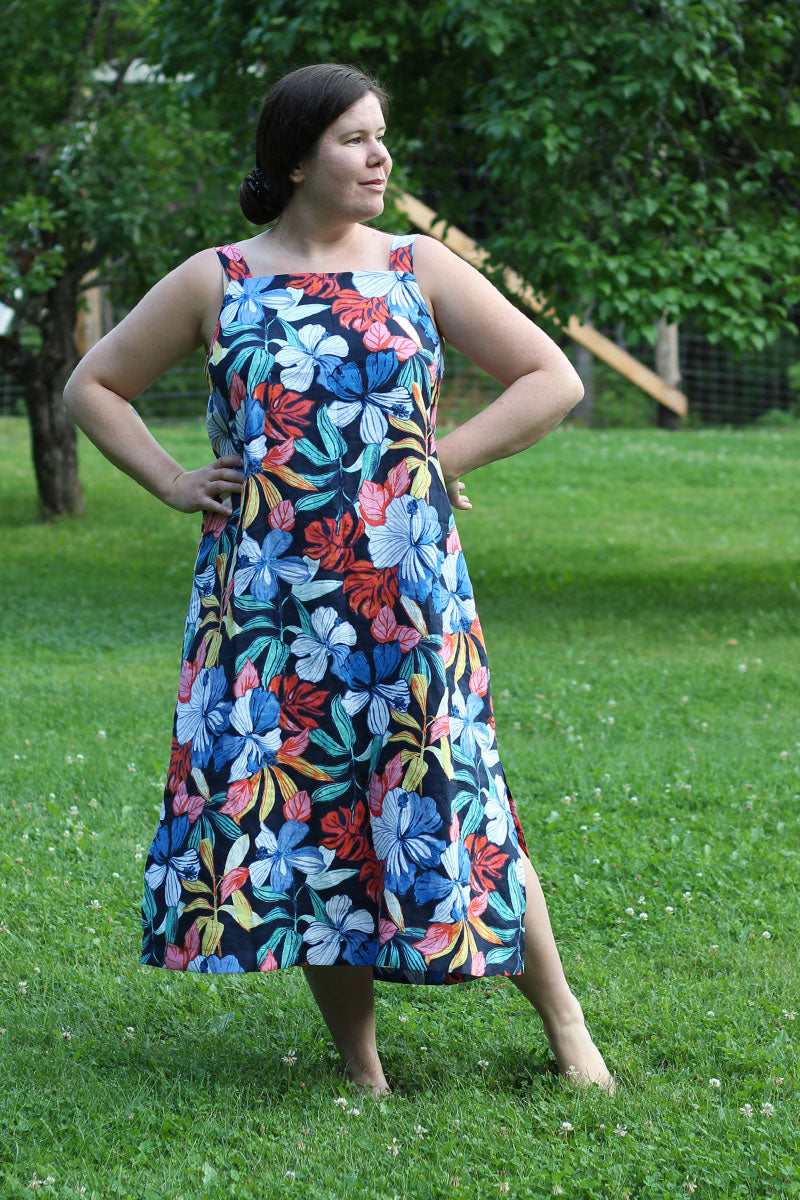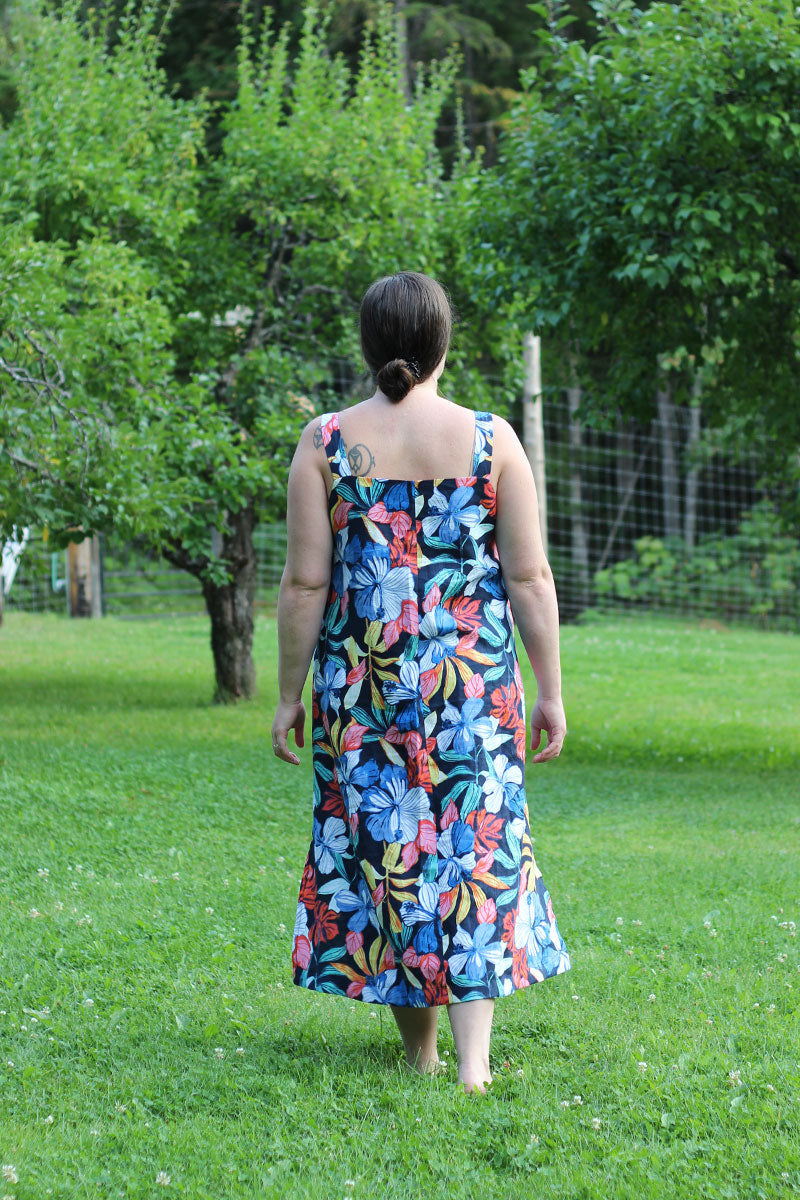 I scored this gorgeous linen print on my trip to Thailand this past March. I almost didn't buy it because it is so loud, but then I remembered that summer Helen loves loud prints! I knew this fabric would have its place in my summer wardrobe, and I have not seen a linen print quite like this before.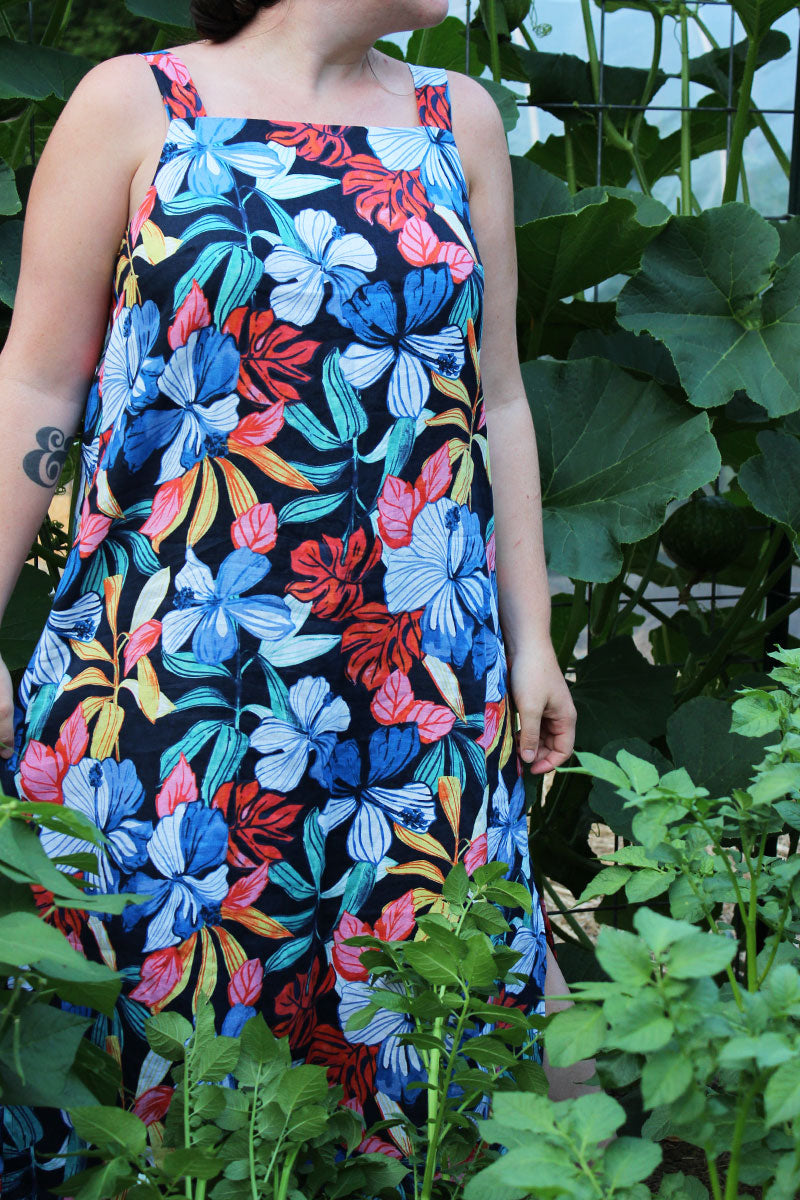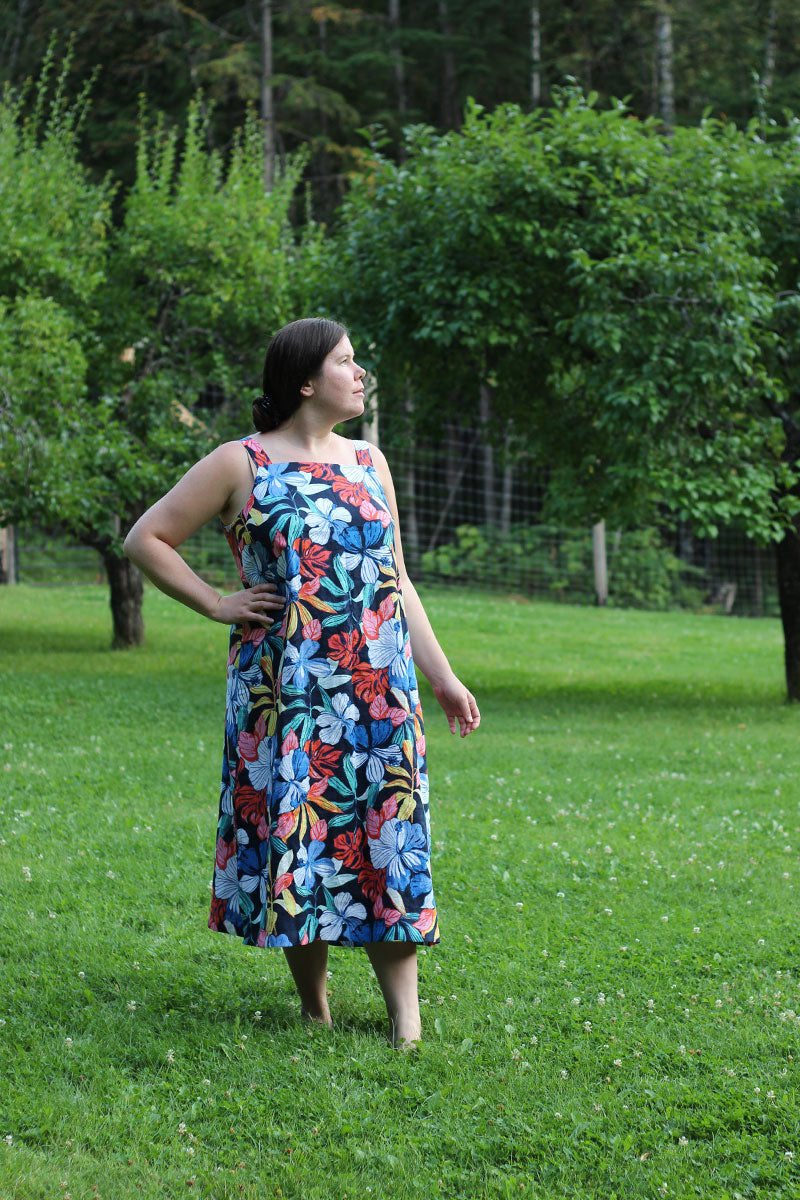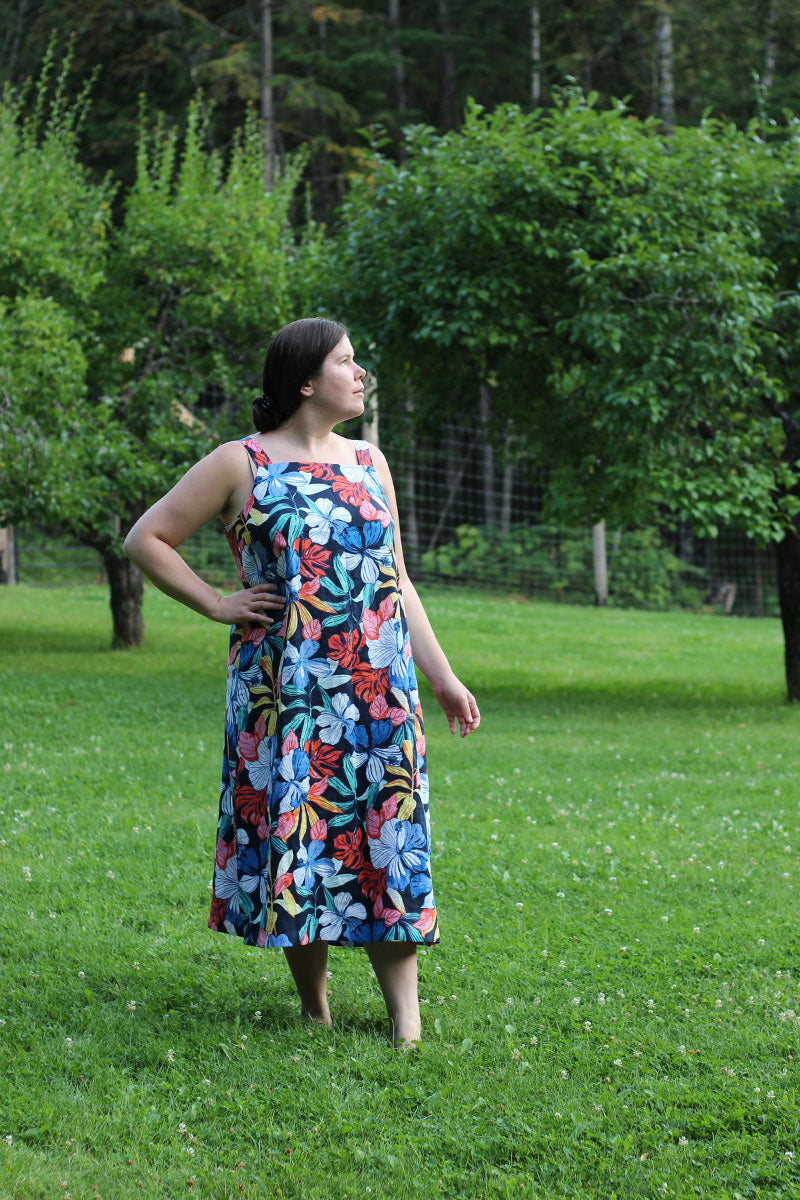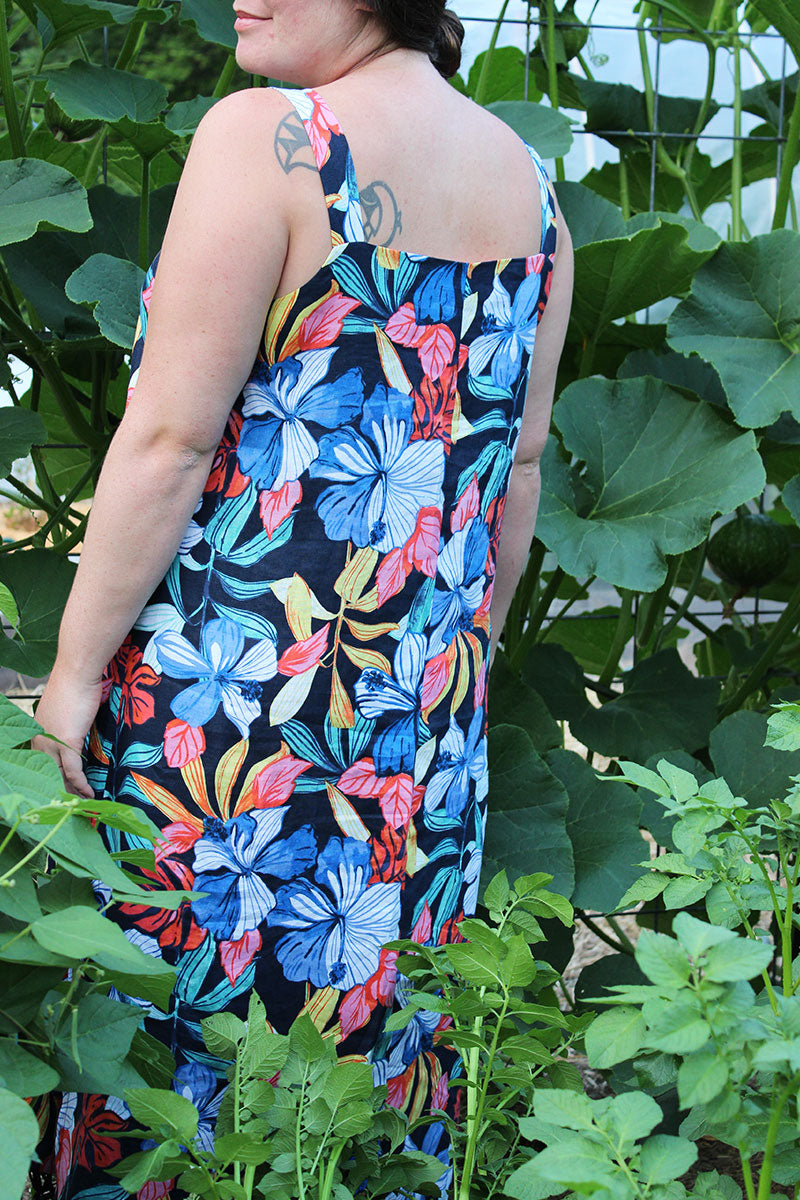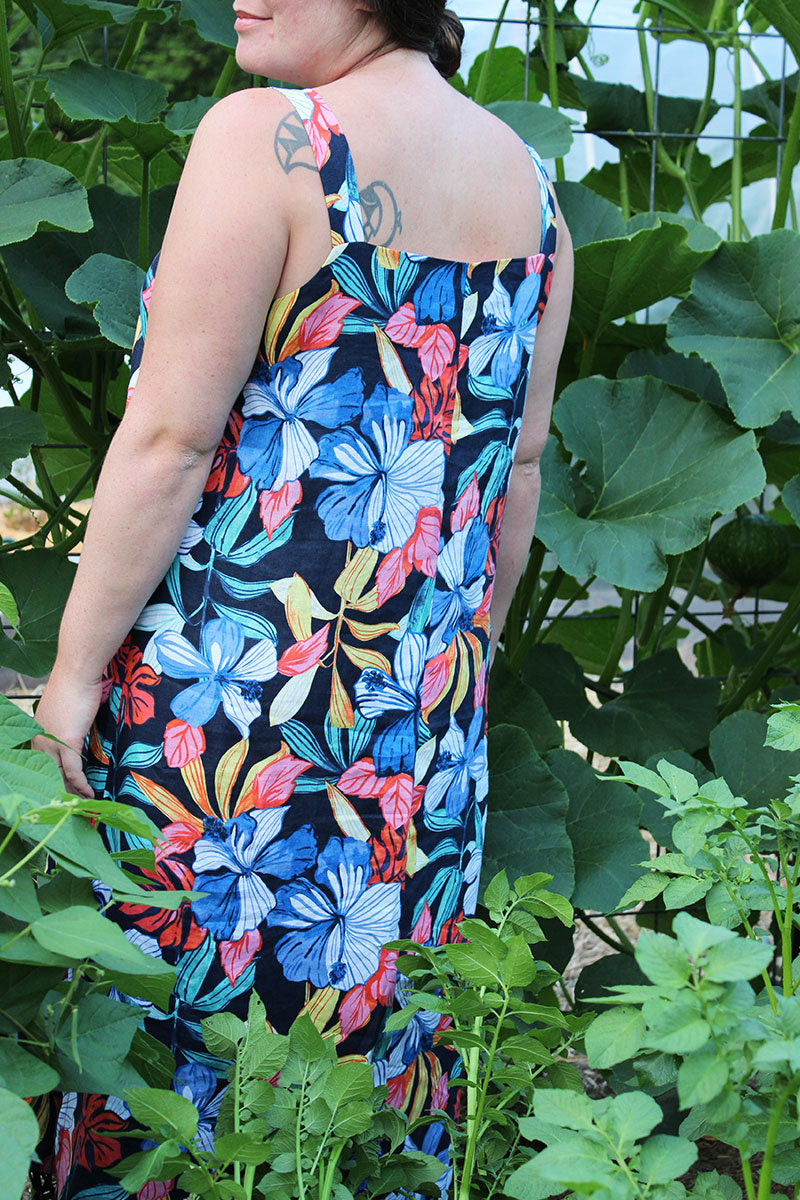 The dress is self-drafted (put your pattern requests in the comments!) and it is basically my dream summer style. Slightly A-line, with wide straps to cover my bra straps, and a midi length + side slit. Dress perfection! I could waltz around in this dress all day and feel like a million bucks. The print also feels really cheerful and vibrant to me, something that (hopefully) will make others smile!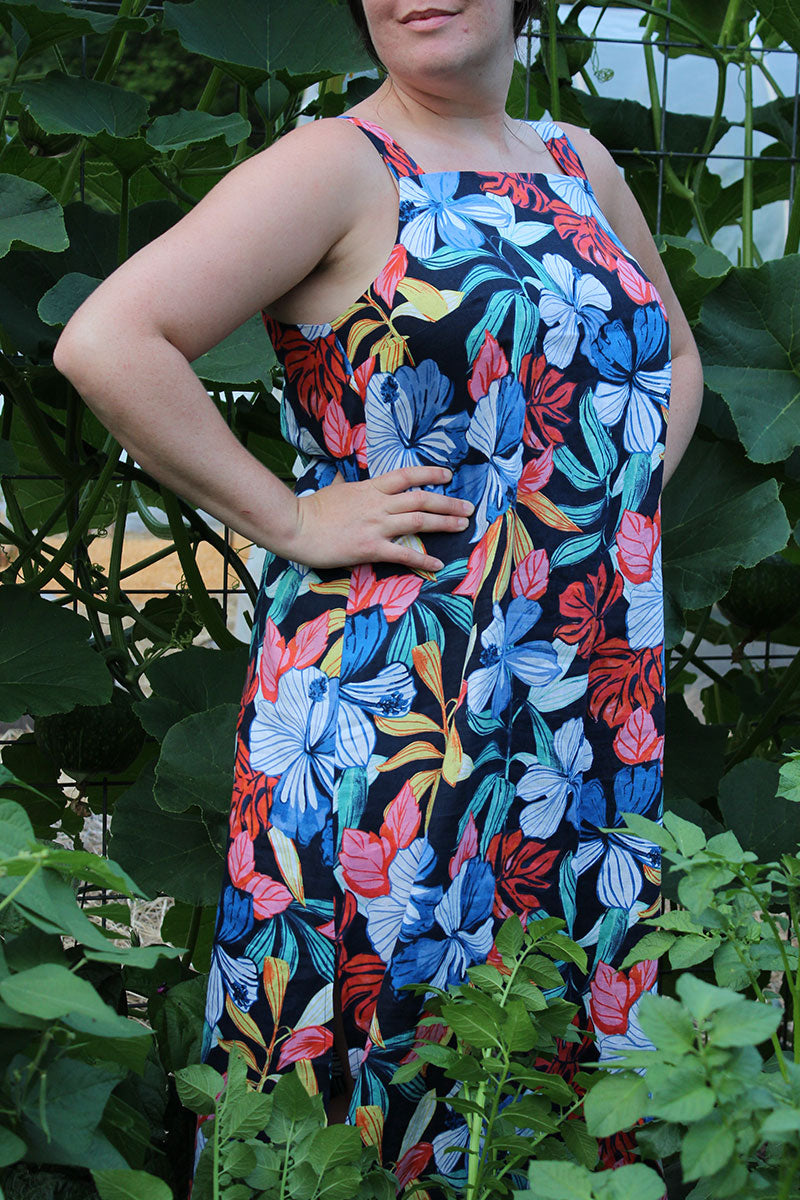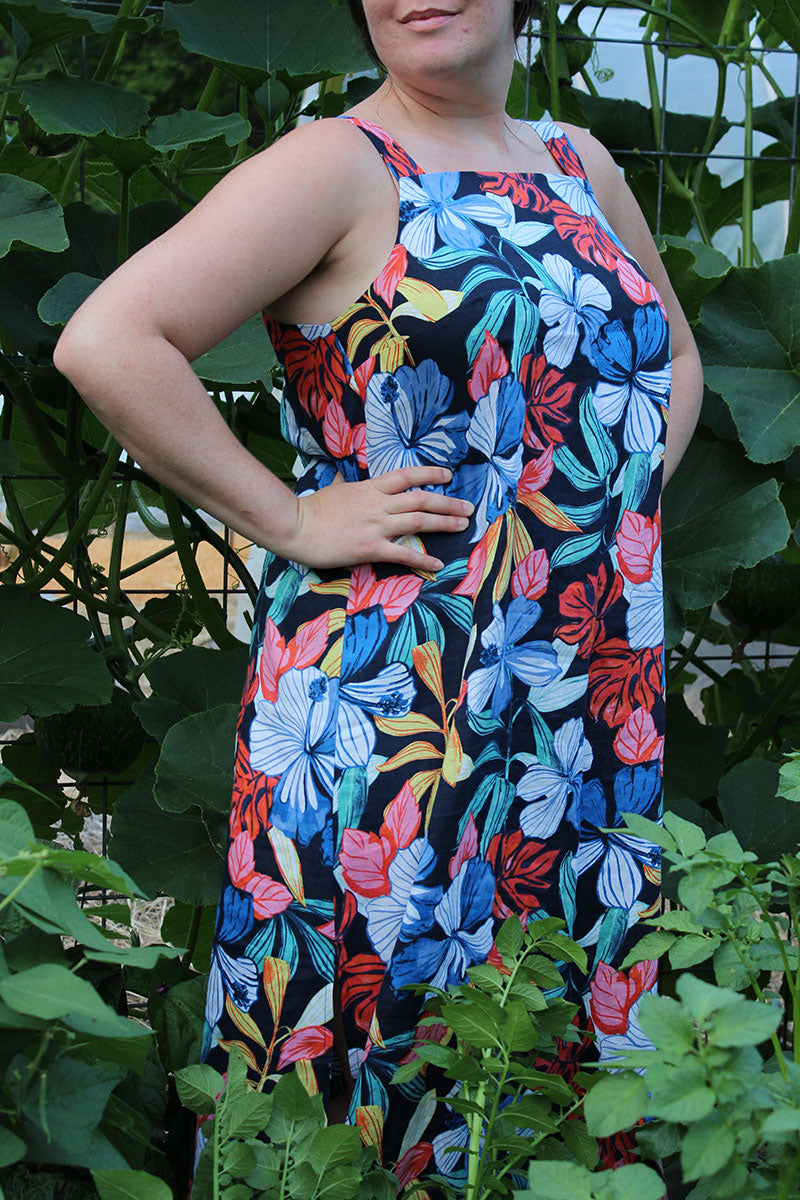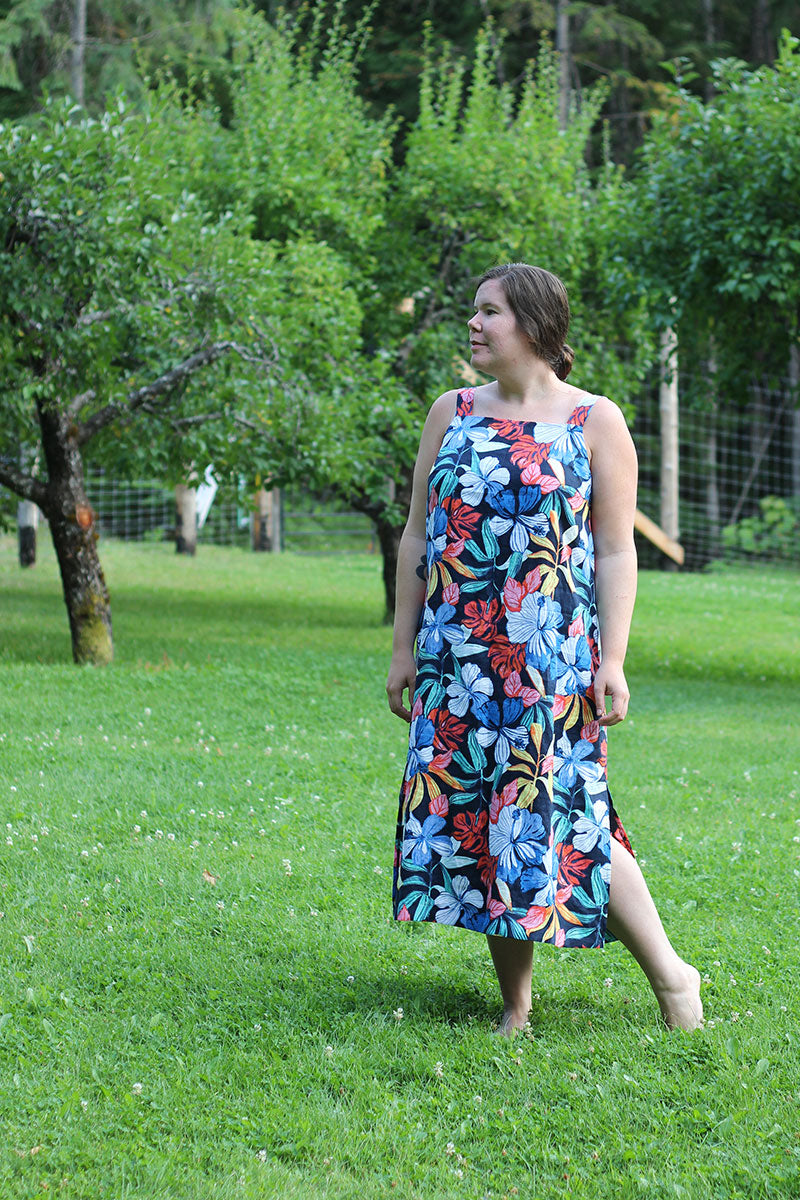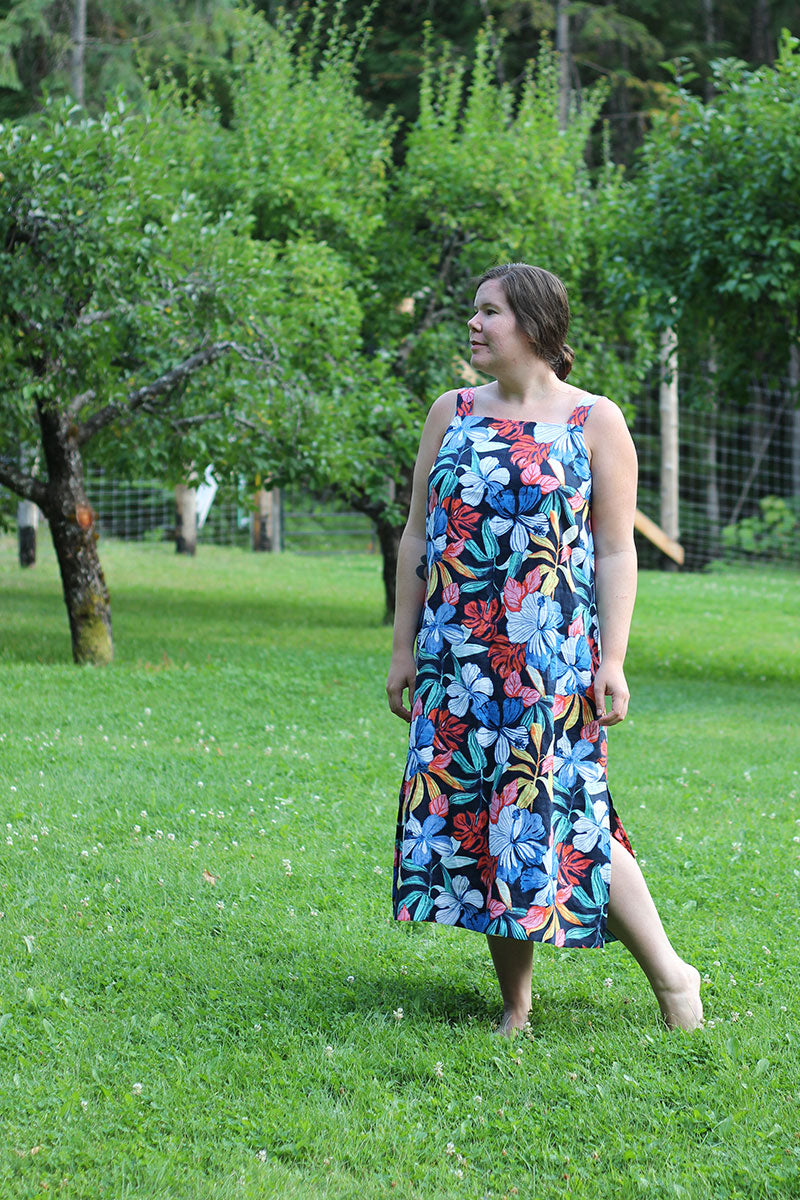 We took these photos in an amazing shared garden that my aunt and her partner are a part of. The garden is on their land share, and they maintain and care for it with their 4 other land partners. We had the pleasure of staying with them for a few days this summer and gobbling up their raspberries, blueberries, and cukes! The garden is a true inspiration and a really gorgeous place for a photoshoot. This dress was made for barefoot berry-picking!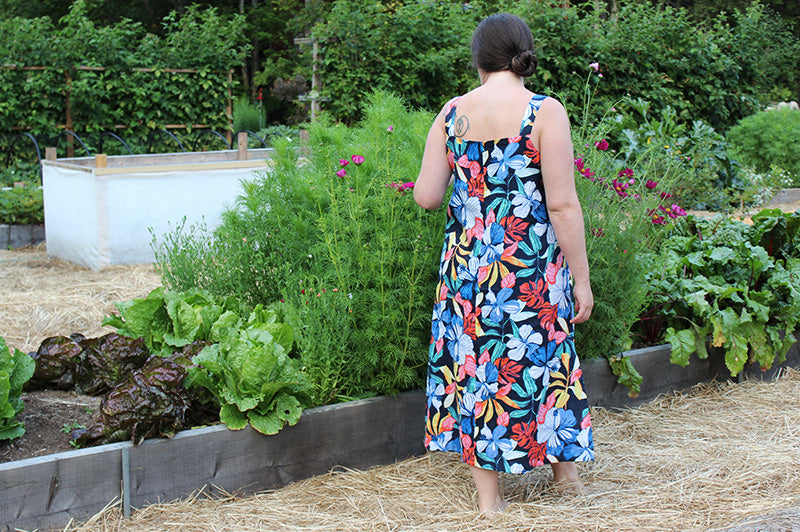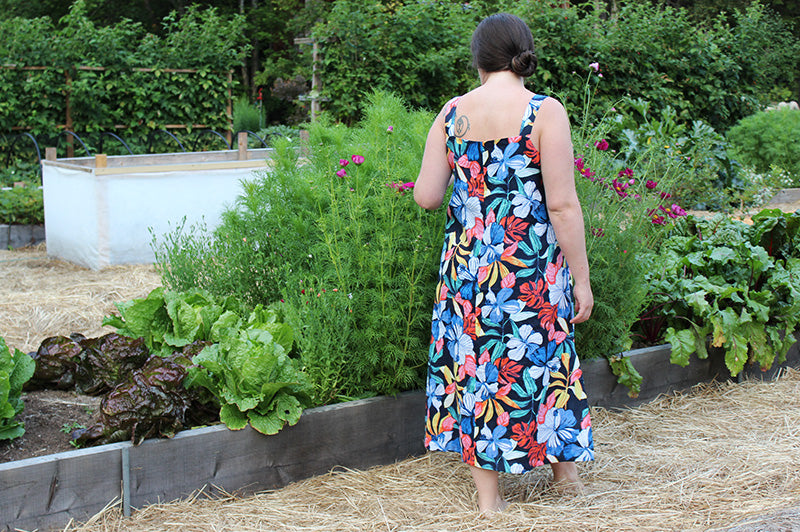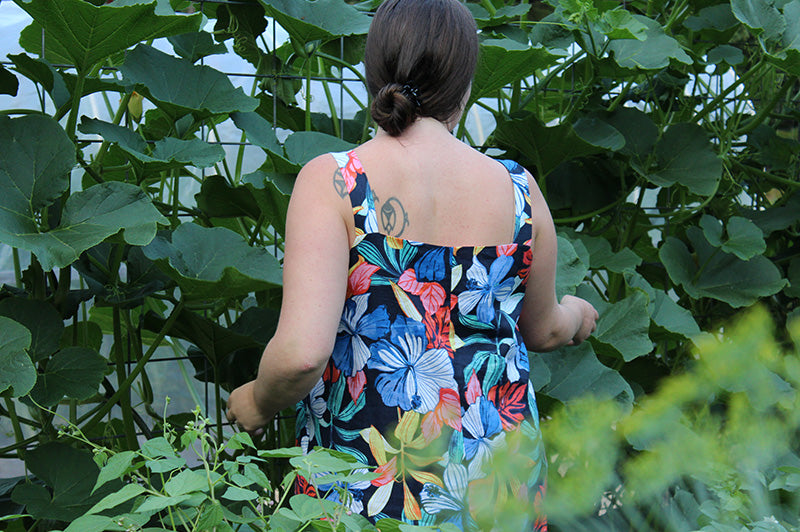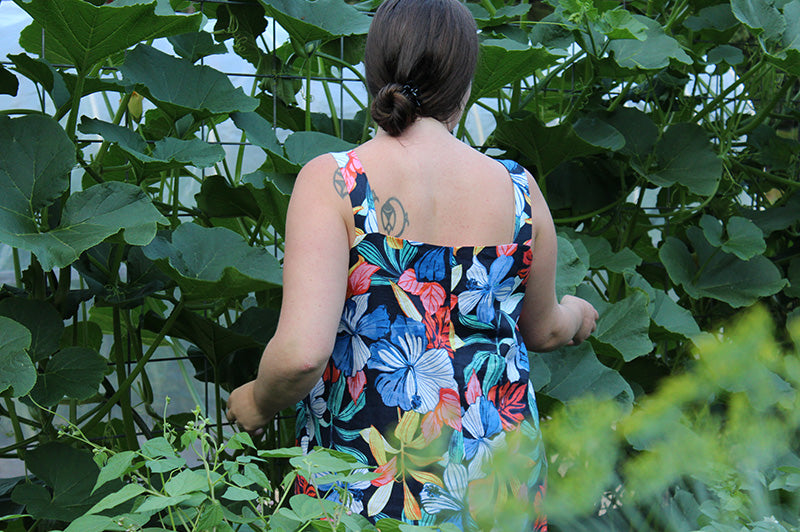 I have been loving this dress and feel like it is a garment that I can wear for years to come. The simple design works so beautifully with the bold fabric and you can't go wrong with linen in the summer heat!