Happy Wednesday! I have been working hard on something special, and I'm excited to be able to tell you about it now. I am one of the bloggers kicking off this year's Refashioners over on the Makery!  I was so thrilled to be asked and I am really enjoying my project so far. You will see my final creation mid-September!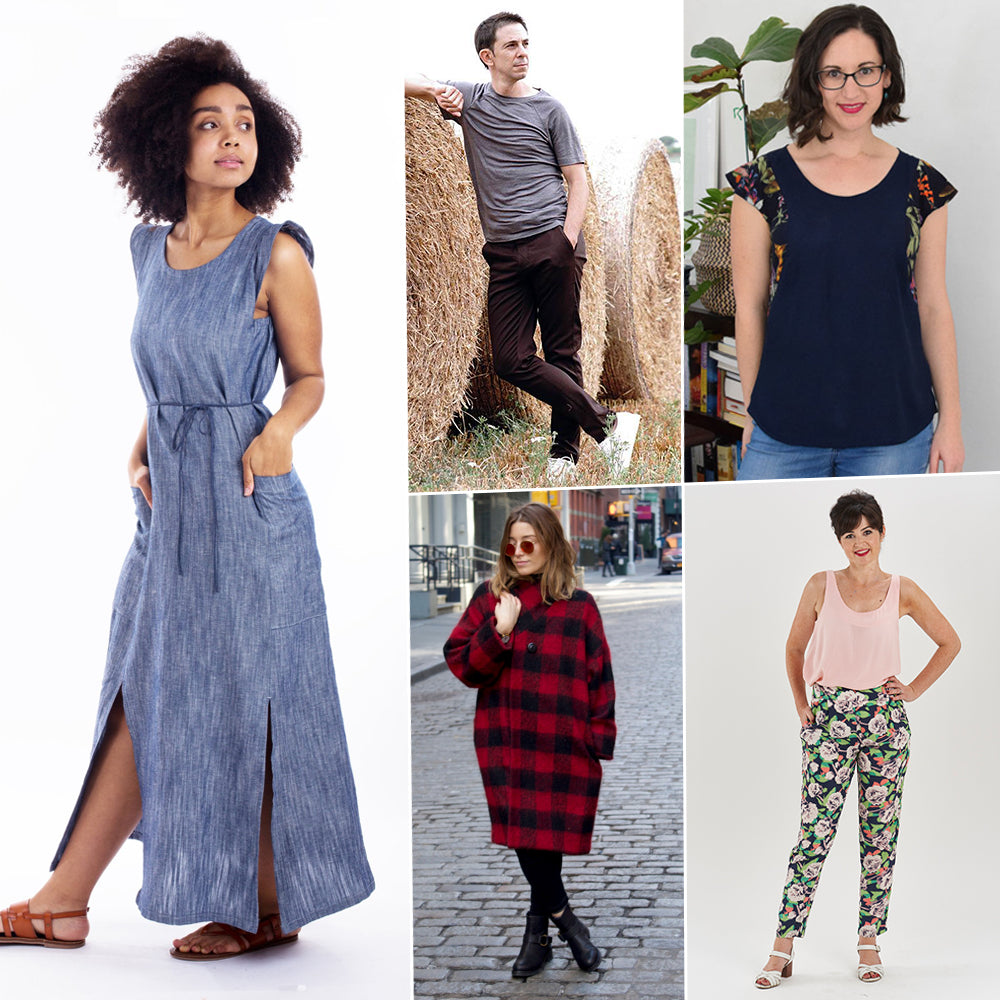 News (clockwise from top left)
Sew House Seven released the Montavilla Muumu.  
Wardrobe by Me released the Chino pants.
The Wearable Studio released the Canary Cami.
Sew Over It released the Carrie Trousers.
Tessuti released the Soho Coat.
Makes
This pineapple Reeta dress from Cookin' and Craftin' is awesome.
I love this cheerful swimsuit from Sew DIY.
I want this Wiksten kimono from The Fringe Association.
This gingham Claudia dress from Fifty Two Fancies is ace.
A gorgeous Ogden cami Tweed and Greet,
How cute is this polka dot bikini from Katie Makes a Dress?
The Gingerthread Girl made the best Jenny Overalls.
This dress from Melody Mae is stunning.
Handmade Frenzy made a beautiful Blackwood cardigan.
Resources
Oliver+S shows us how to raise or lower a dart.
Amy Nicole Studio shows us how to sew a blind hem.
On the Podcast
We celebrate one year of podcasting with an extra long question and answer episode dedicated to you, our listeners! Questions about business, our personal lives, our sewing habits, and more in this special anniversary episode! Listen here.