Happy Wednesday, makers! I hope all my fellow Canadians had a great long weekend and fab Thanksgiving if you are into that kinda thing. I think our turkey dinner was one of the best I've had in my life (thanks, mom!). I kicked off this week with a new pattern launch and I am floored by the response to Elliot. Thank you, thank you, thank you!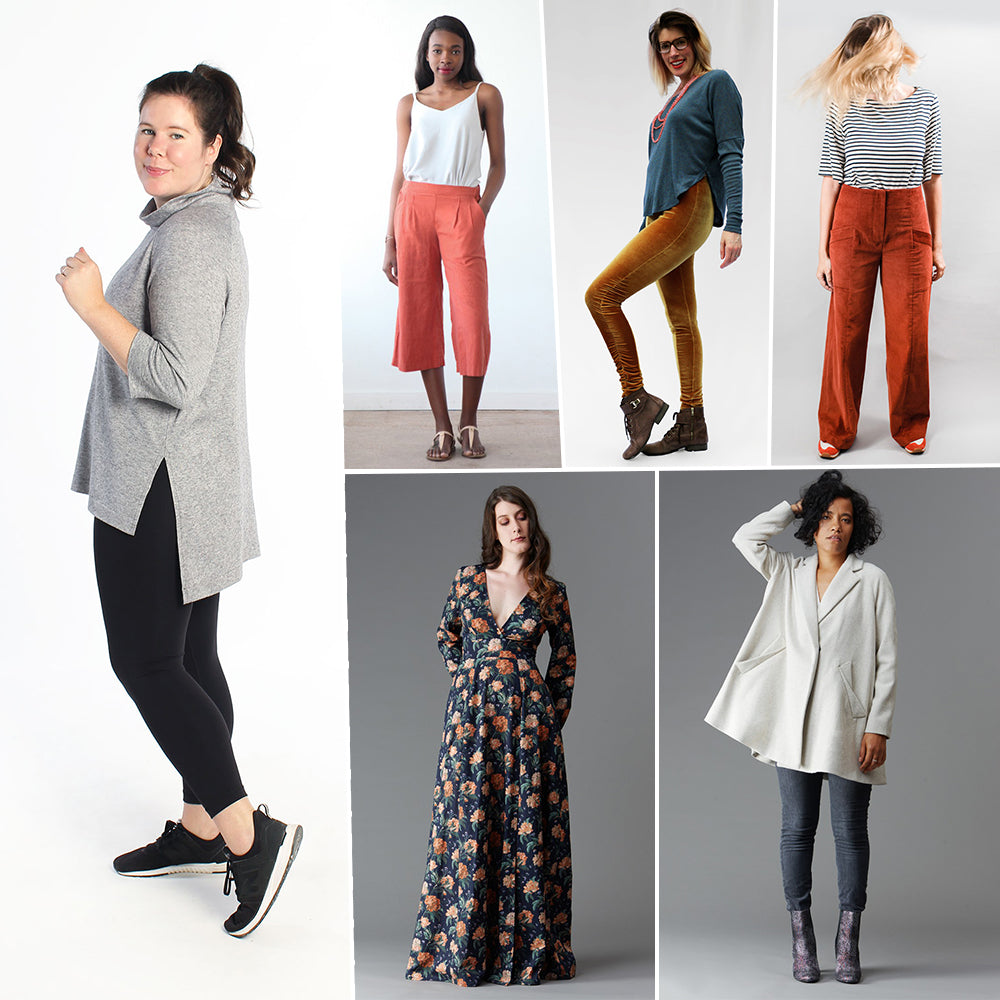 News (clockwise from top left)
I released the Elliot Sweater and Tee! Get 20% off this week!
True Bias added a new rise to the Emerson Crop Pant and Shorts.
Tuesday Stitches released the Citrus Leggings.
Chalk and Notch and Ensemble Patterns released the Parasol Jumpsuit & Trousers and the Orchid Midi.
Deer and Doe released the Opium coat and the Magnolia Dress.  
Community Events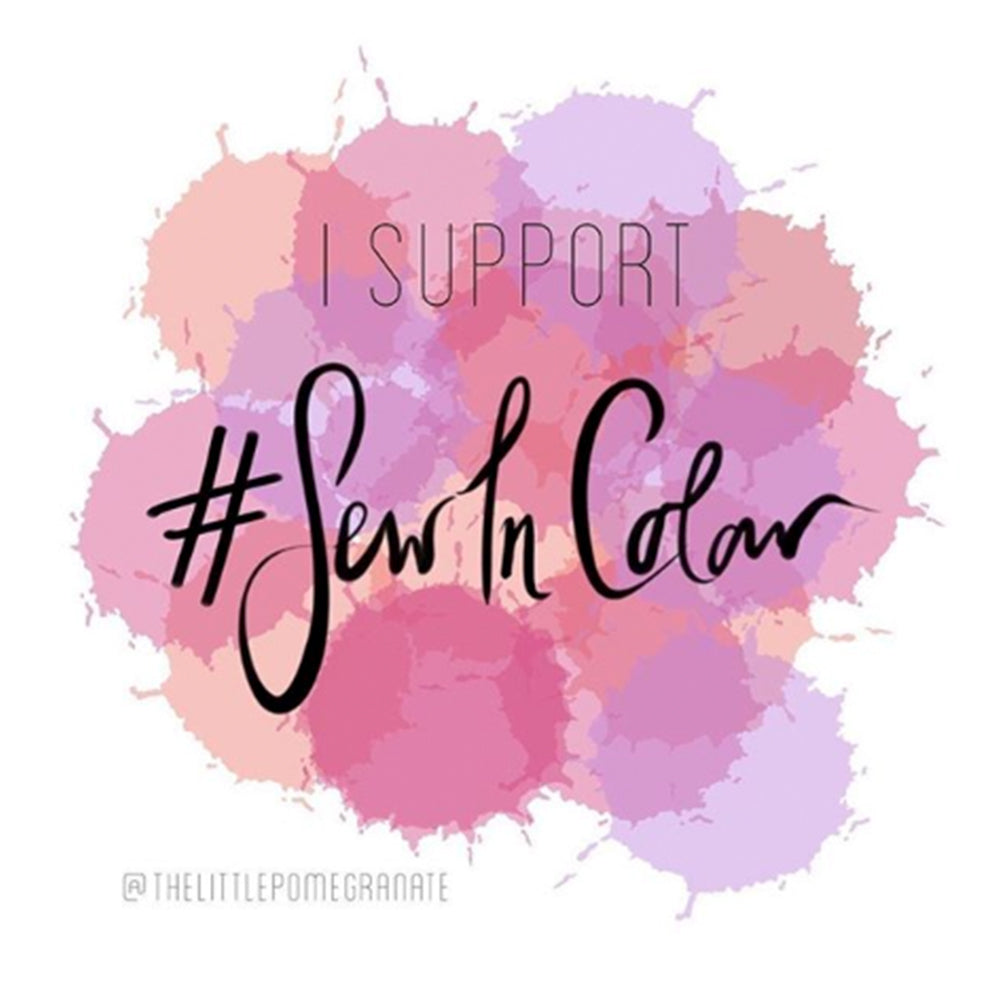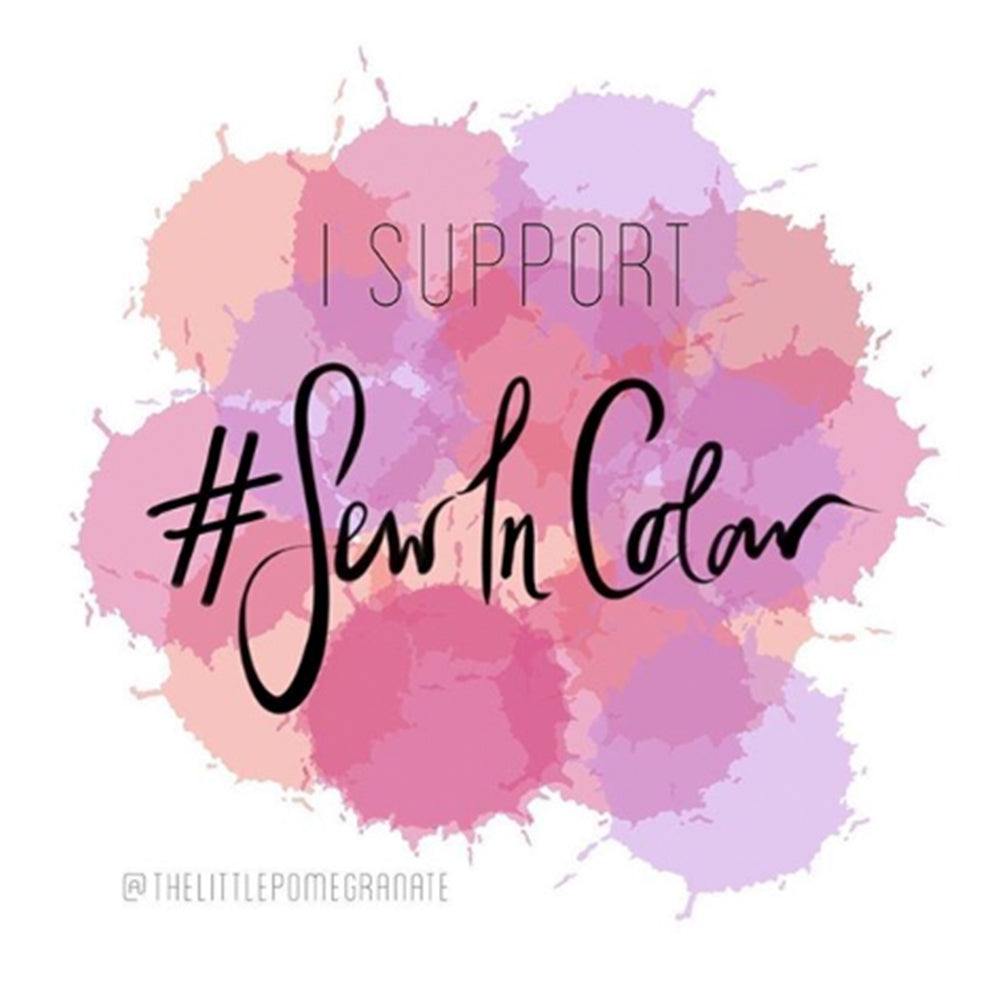 Rumana from @thelittlepomegranate and the Great British Sewing Bee started a sewing hashtag this week that I want you all to check out – #sewincolor. Woman of color are under-represented in our sewing community in magazines, pattern photos, roundups, and, well….pretty much everywhere! Our community is big and beautiful and so diverse – let's try to celebrate and represent that more. Share this photo on your social media to help bring awareness to this so we can all celebrate WOC who sew and show that we want more diversity! See Rumana's original post here. 
Makes
In honor of #sewincolor, let's have a look at what some of my fav WOC bloggers have been up to this week!
This ruffled McCalls skirt from Dressmaking Debacles is really cute.
Sweet Shard looks stunning in her floral Vogue jumpsuit.
I seriously want to go steal this two-piece set from Mimi G – amazing!
How cool is this Tie-Dye kimono from Sew Ve Style?
Carolyn made a gorgeous floral shirtdress for the end of summer.
Made by Laquana always nails the fit, and this dress is no exception!
This Eloise dress from Self Assembly Required is out of this world.
Gorgeous Ankara skirts for mother and daughter by Ankara Sews.
Marcy's latest creation is sooo pretty.
Don't miss these two adorable kids coats from Saturday Night Stitch.
Erica is rocking dark floral prints for fall.
Jasika's recreation of a vintage dress is so cool!
On the Podcast
Welcome to the wonderful world of sewing with knit fabrics! We cover what kinds of fabric you can use, the tools you need, and tips for getting a professional finish while sewing. You will be making your own tees, leggings, and sweaters in no time! Listen here.