Happy Hallowe'en! I hope you all have fun tonight, be it trick or treating with kiddos or drinking old fashions with friends! I will be shamelessly going door to door with my 10 month old niece, which is really just an excuse for me to get candy. I am also looking forward to moving into my new office space this week and will be sure to get a blog post detailing the move and the new set-up for you all! You can follow along on instagram stories, too. I can't wait to show you my new sewing space!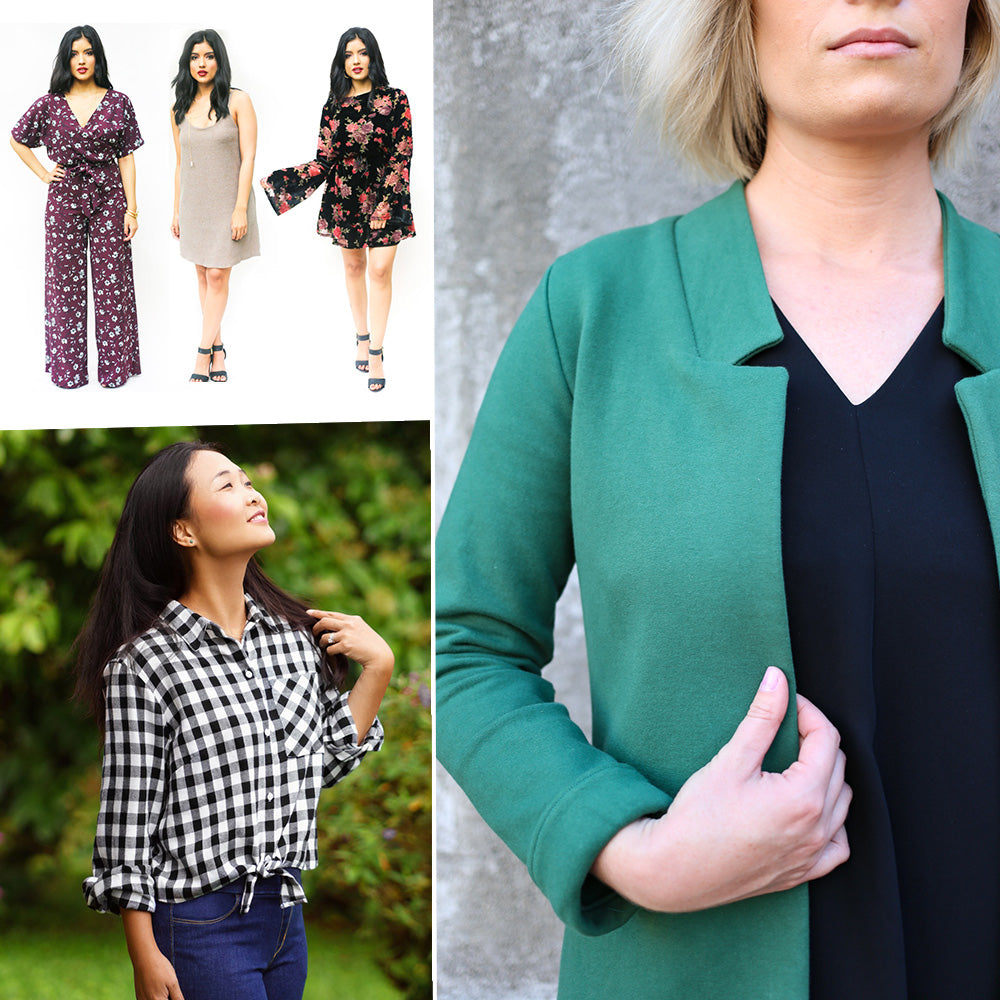 News (clockwise from top left)
Rosy Pena released three new patterns, the Juanita jumpsuit and pant, the Sarah knit cami, and the Mariah blouse and dress.
Alina Design Co. released the Fulton Sweater Blazer.
Itch to stitch released the Montana Shirt.
Community Events
Harriet from Clothing Care Co. is hosting Mend It Month in November. Check out her prompts for the series and join in by mending and breathing new life into your clothes.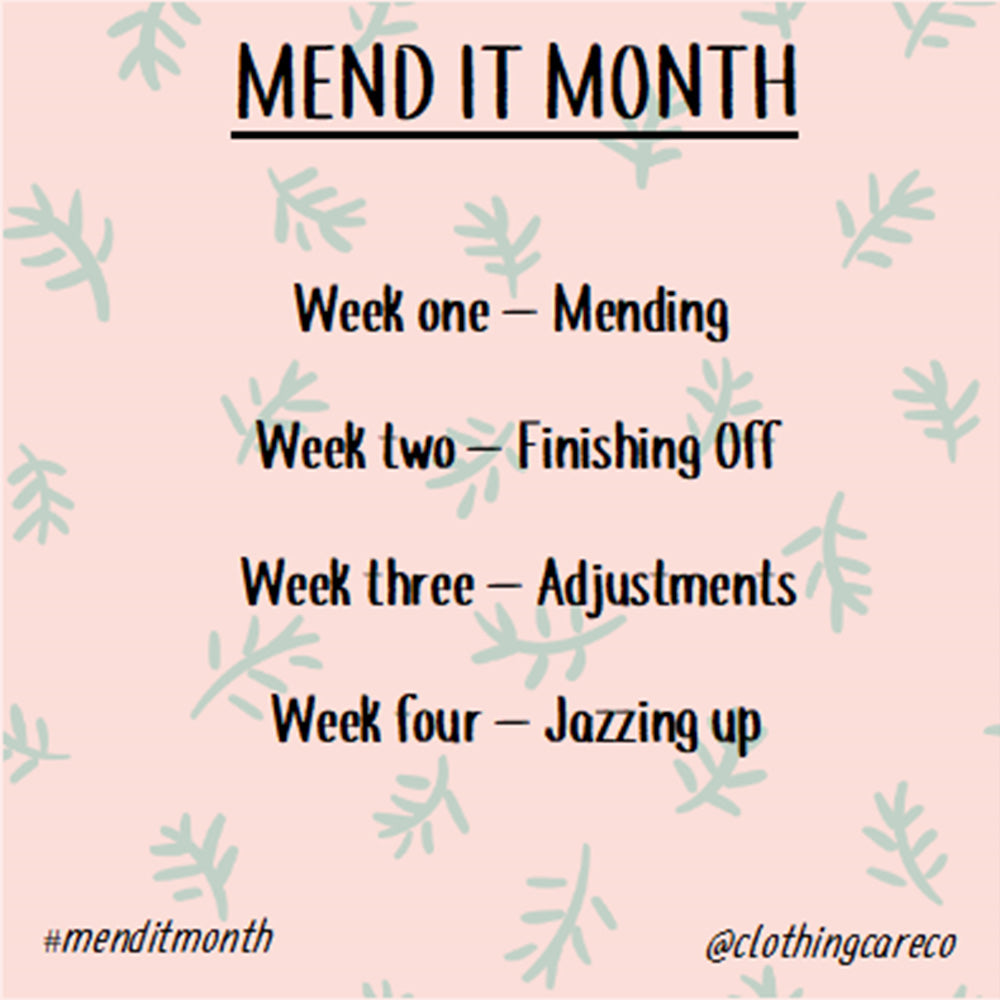 Makes
This yellow jacket from Seemannsgarn Handmade is so cheerful.
An awesome jacket and pants from Pomegranates and Pieces.
I Love You Sew made a very cool duster length Blackwood Cardigan.
This ode to an Ace and Jig dress from The Doing Things Blog is so good!
I love the drama in this top from Lily Sage and Co.
Anneke Carmin shares her handmade swimsuit and feeling empowered through sewing and sharing it online.
This vest from Sea of Teal is stunning.
Dressmaking Debacles nailed it with this Burda coat.
Don't miss this lace dress from handmade by Carolyn!
Resources
Tuesday Stitches shows us how we can revitalize leather.
Shauni shares how Sewing Leftovers has impacted her sewing practice on the Sewcialists blog.
On the Podcast
Marcy Harriell (aka Oonaballoona) talks with us about finding confidence through sewing, embracing her amazing personal style, and blending her passions for acting and sewing in her new series on Bluprint. We discuss shopping the garment district in NYC, whether Marcy ever wears 'basics', and her recently-acquired title of 'the patron saint of Frosting'. Listen here.