I hope you are cool with me sharing some of my knitting projects on the blog alongside my sewing! I have really gotten into knitting since learning how to do it earlier this year, and have been dedicating more of my personal making time to this new hobby. Don't worry, nothing can ever replace sewing in my books, but I can't help but be drawn in by all the fun yarns and patterns in the knitting world!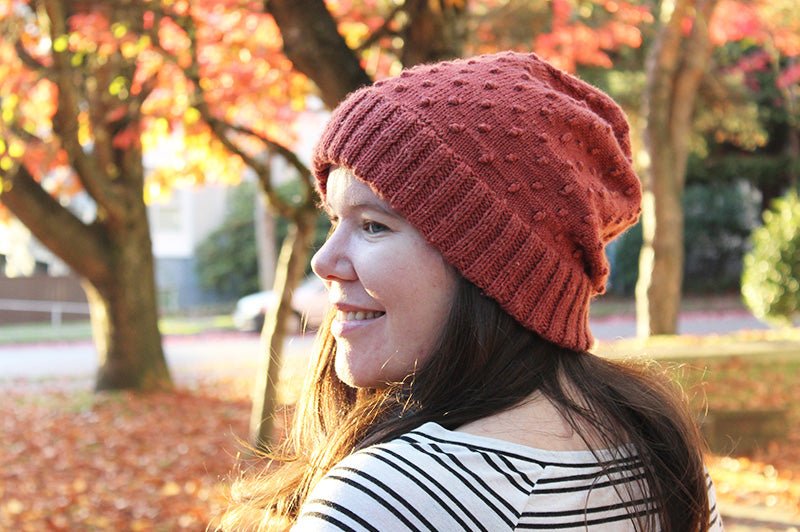 My approach to knitting has been to try and pick projects that include a new skill or technique, forcing me to learn and get out of my comfort zone. This is my second hat for myself and it was definitely beyond my 'abilities' when I first started it. I needed help from a friend for the provisional cast on (which is awesome, by the way), and the bobbles nearly made me go mad, but I LOVE this hat and I am so glad I stuck with it.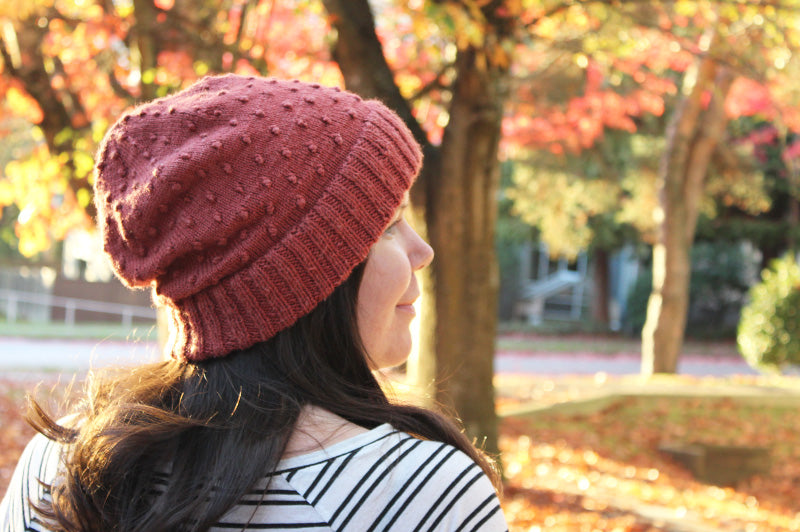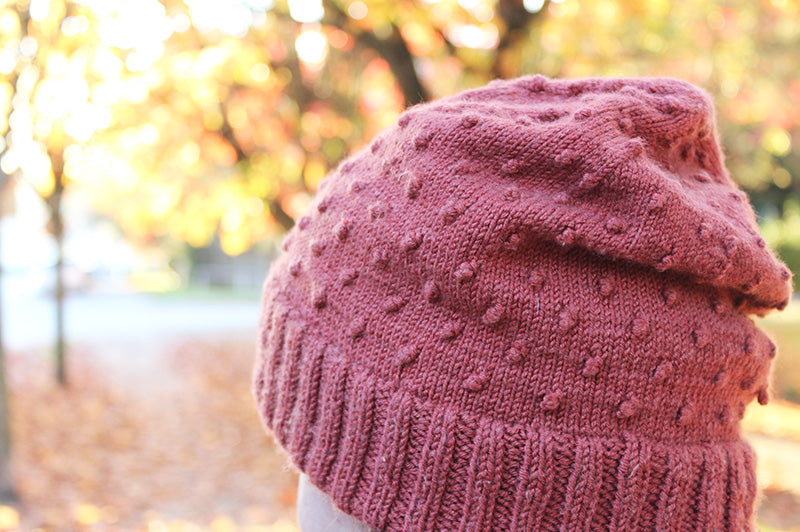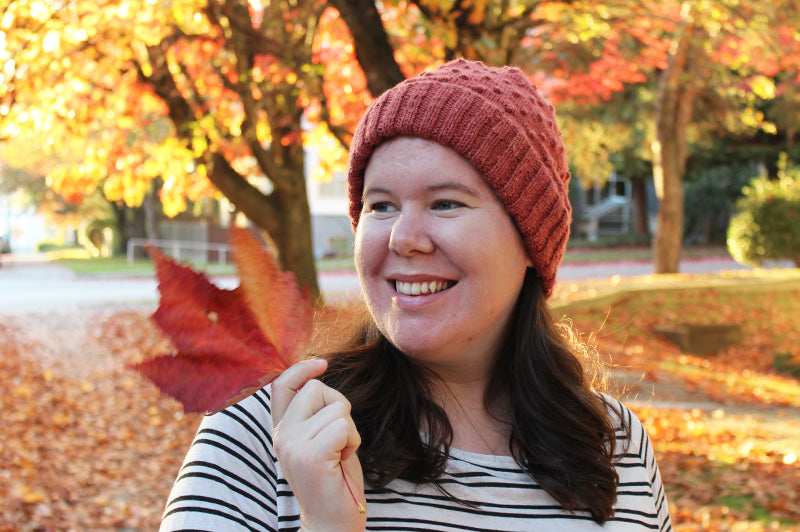 This pattern is the Diode Hat by Erica Smith and I made it in Suger Bush Bliss yarn in a lovely rusty red colour for fall. In truth, I started work on this hat in the spring and finished it at the end of summer, good thing I picked such a seasonally appropriate shade!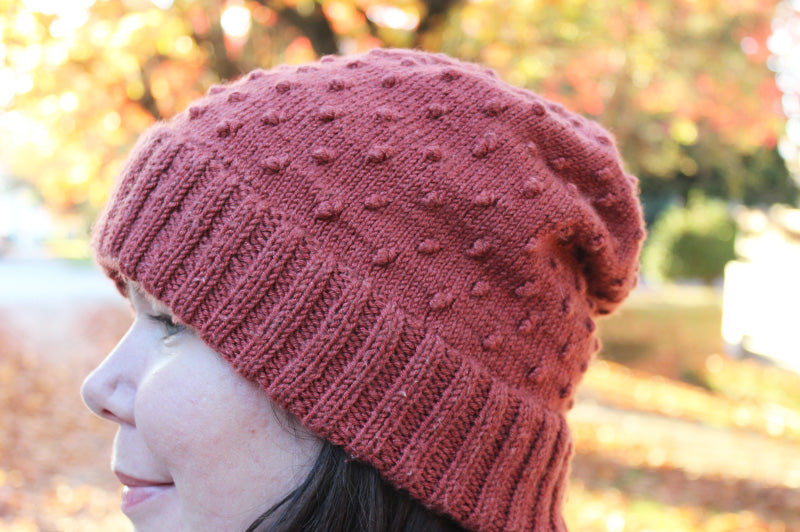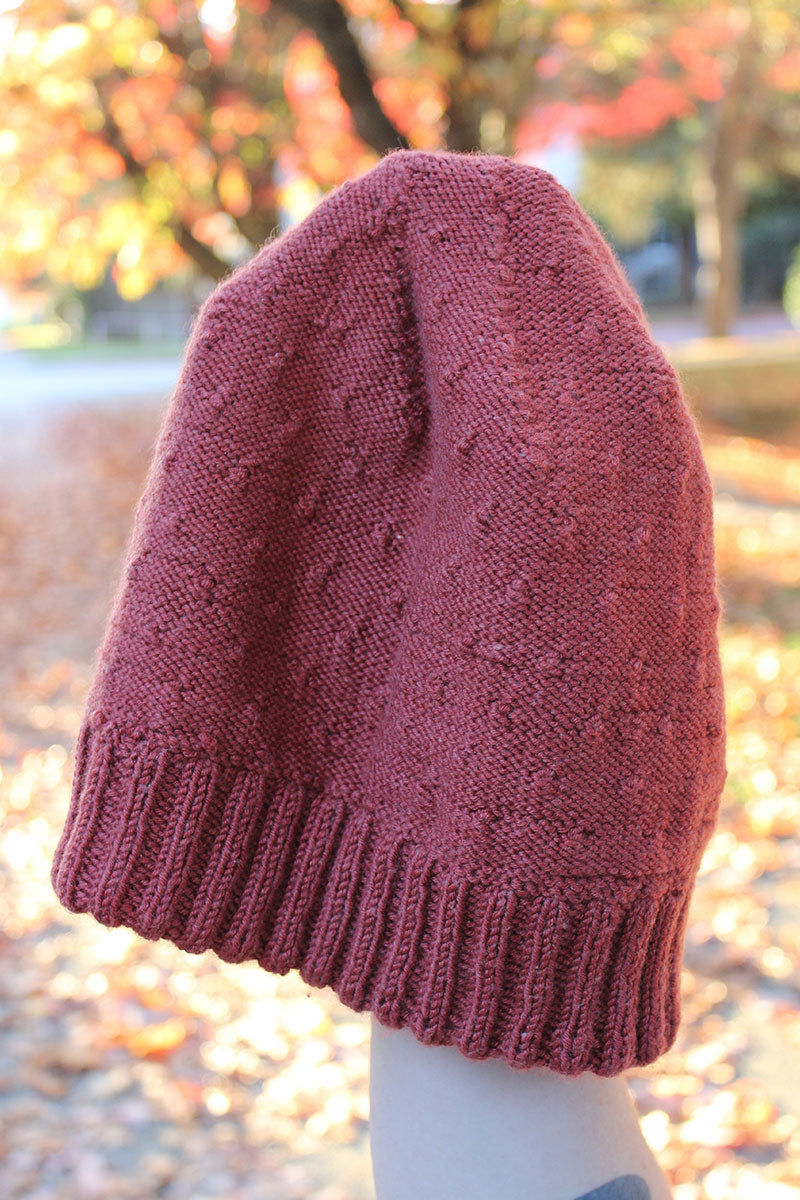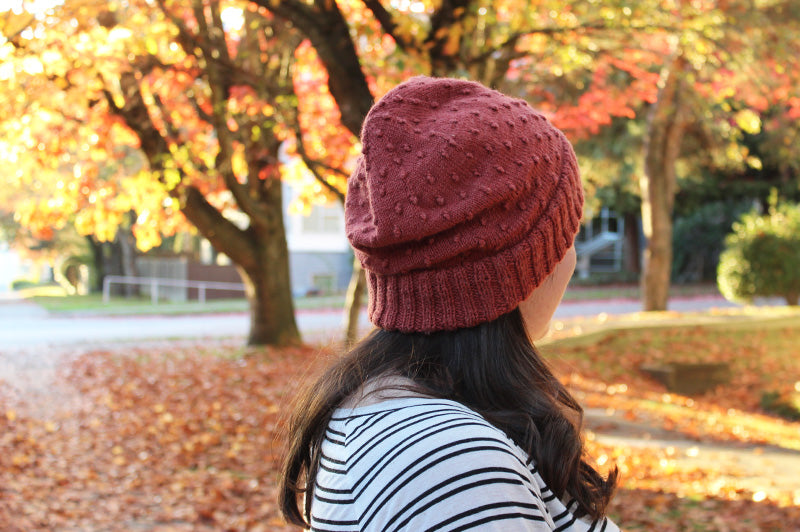 The hat is so comfy on my rather large head and I love how it slouches in the back. The bobbles were really hard at first, but once I got used to them and go in the rhythm, it wasn't so bad. You only have to do bobble rows every 6 or so.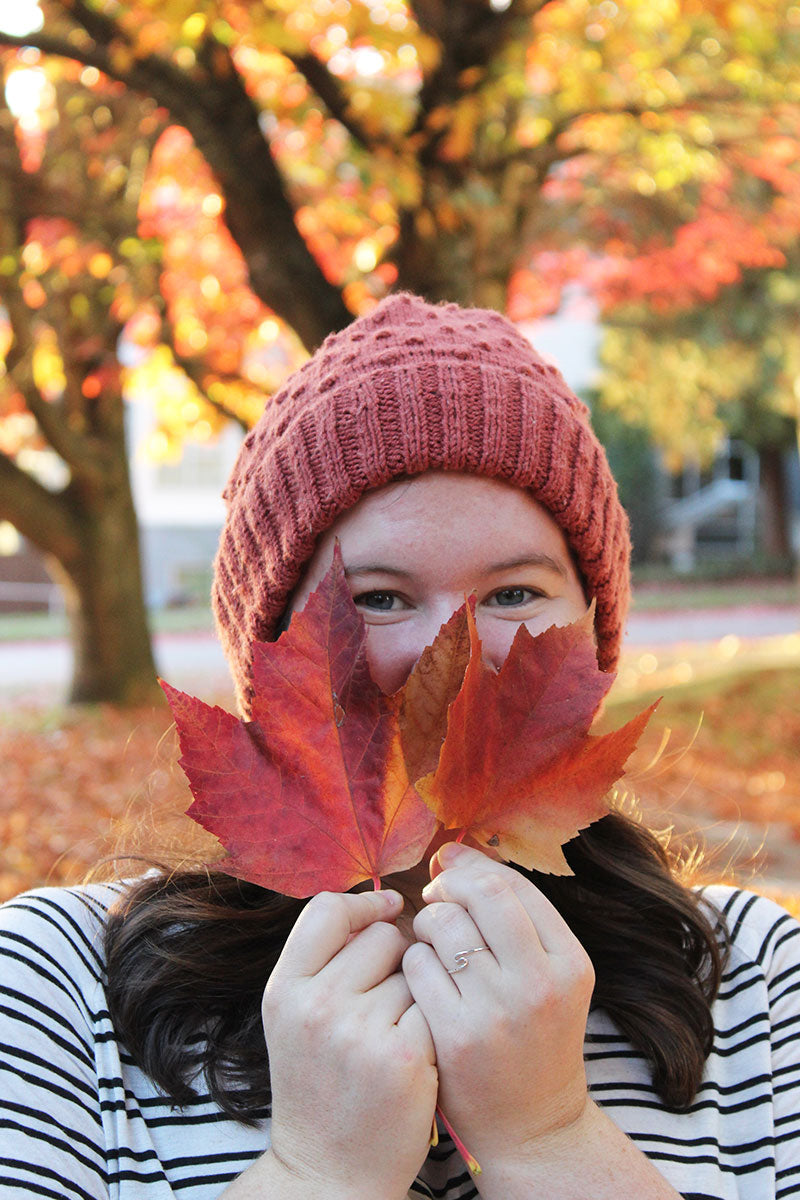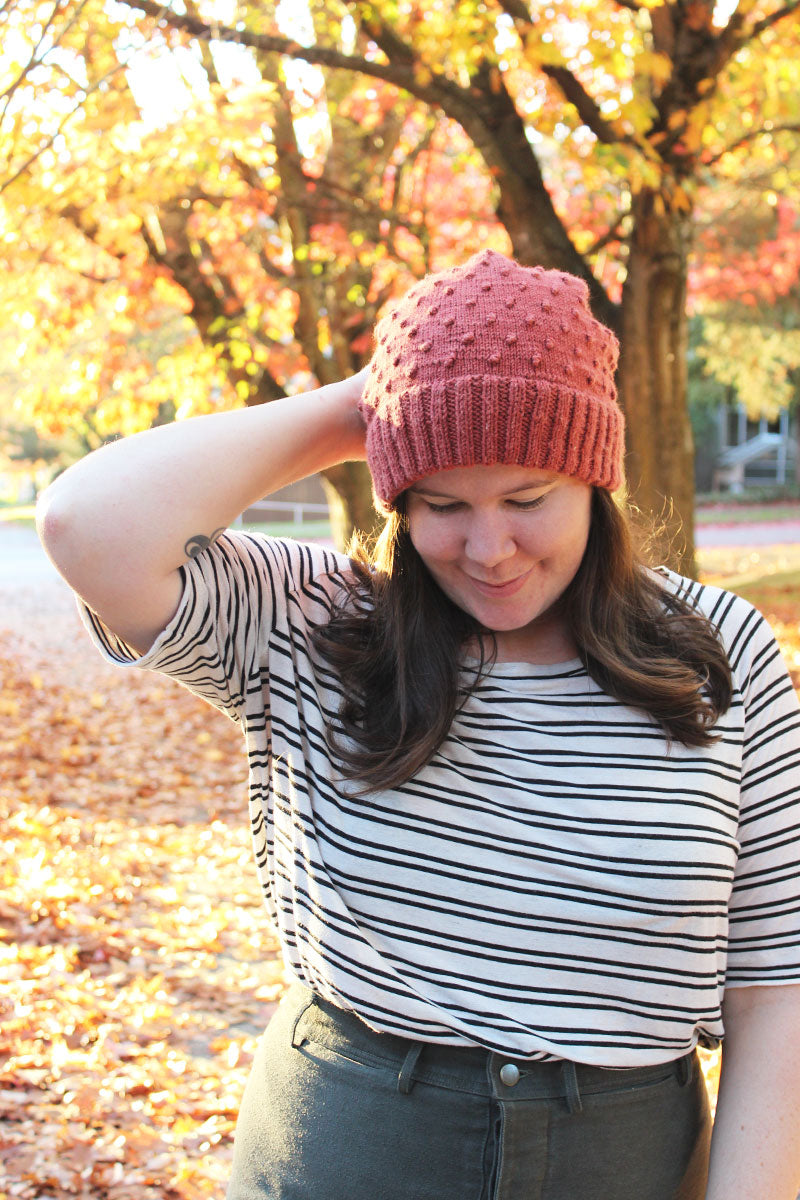 I hope you like my Diode hat! Check out this post about my Persephone Pants to see my whole handmade outfit from this photoshoot. If you want to follow me on Ravelry, I am just getting started @helenscloset!