Happy Wednesday! I just got home from a weekend with friends where all we did was play board games and eat junk food and it was AMAZING! This week, Sam and I are working on rebuilding our apartment now that all of my sewing stuff is out of the way and safely in the new office. It feels really empty in our home space! We will be trying to make it cozy before the holiday craziness sets in. I am also hard at work on a new pattern and loving being in the throes of sample sewing and tweaking. Without giving too much away, this one will be a great layering piece to pair with York or Blackwood!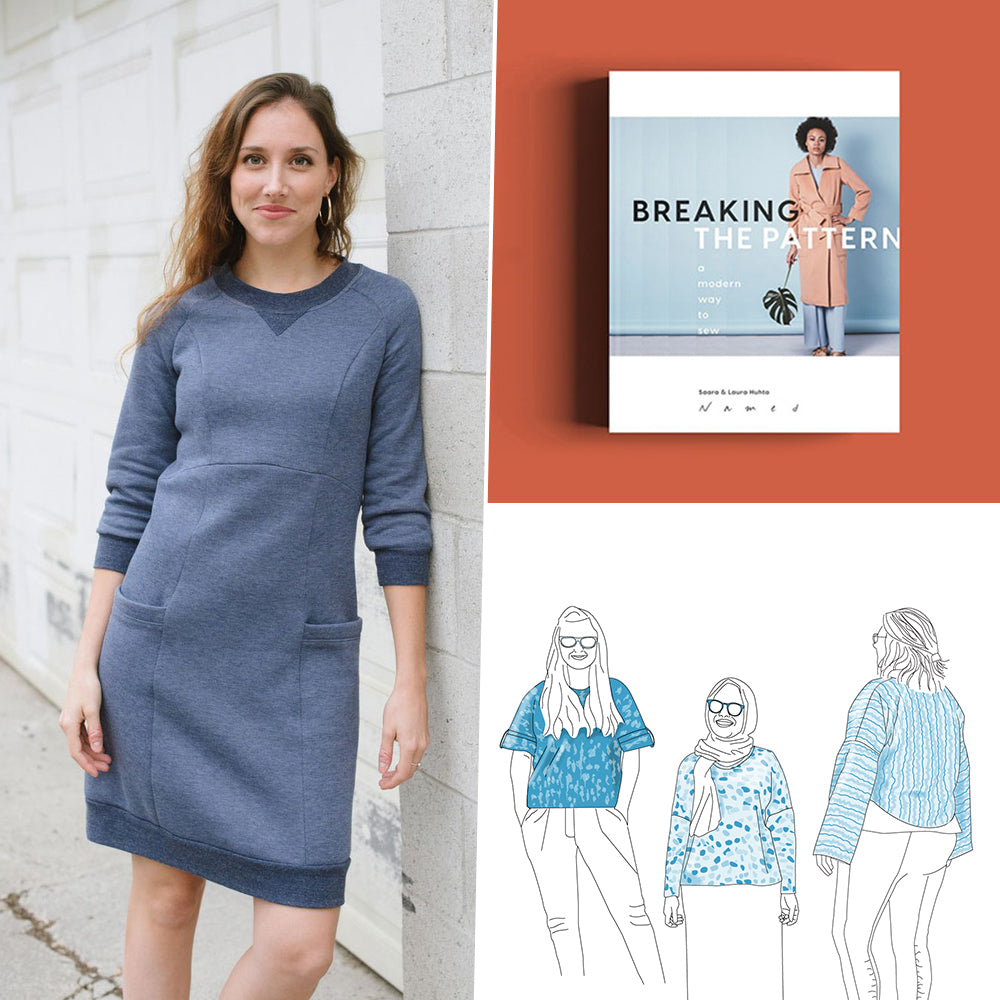 News (clockwise from top left)
Victory Patterns re-released the Lola Dress.
Tuesday Stitches released an expansion for the Ultraviolet Tee.
Named Clothing released their first book! Check out Breaking The Pattern.
Makes
This Frocktails dress from Jorth is stunning.
A comfy and cozy Tabor V-neck and Inari Tee from Sewjourners.
This dress from Liivi & Liivi is so cute!
Wanderstich made a gorgeous Hinterland Dress.
Don't miss this dress from Tweed and Greet.
I love this buffalo check Wiksten Kimono Jacket from Pattern and Branch.
I Sew Therefore I Am lengthened the Elliot Sweater into a dress!
These bright red jeans from Antipodean Stitcher are great.
Resources
Deer and Doe helps us with the Broad Back Adjustment.
The Curvy Sewing Collective takes a look at the Blackwood Cardigan this week.
Closet Case Patterns shows off their cool pressing station.
Designer Stitch shares how to sew a welt pocket.
Reading
I enjoyed this article on craft as true comfort from The Craft Sessions.
Don't miss these thoughts on Sewing and Transparency from Pomegranates and Pieces.
On the Podcast
Harriet Johnson has a wealth of knowledge to share about caring for our clothes! She believes in extending the life of our garments and the love we put into making them. We talk about how to properly wash and store your clothes, basic mending, and stain removal. Listen here.