Happy New Year! I hope you all had some fun on NYE and are feeling as excited about 2019 as I am. It's an exciting time for sewing plans and personal goals alike, and I am feeling inspired to make some changes and make some clothes! This is the first Wednesday Weekly of 2019 and I look forward to the year ahead. Cheers!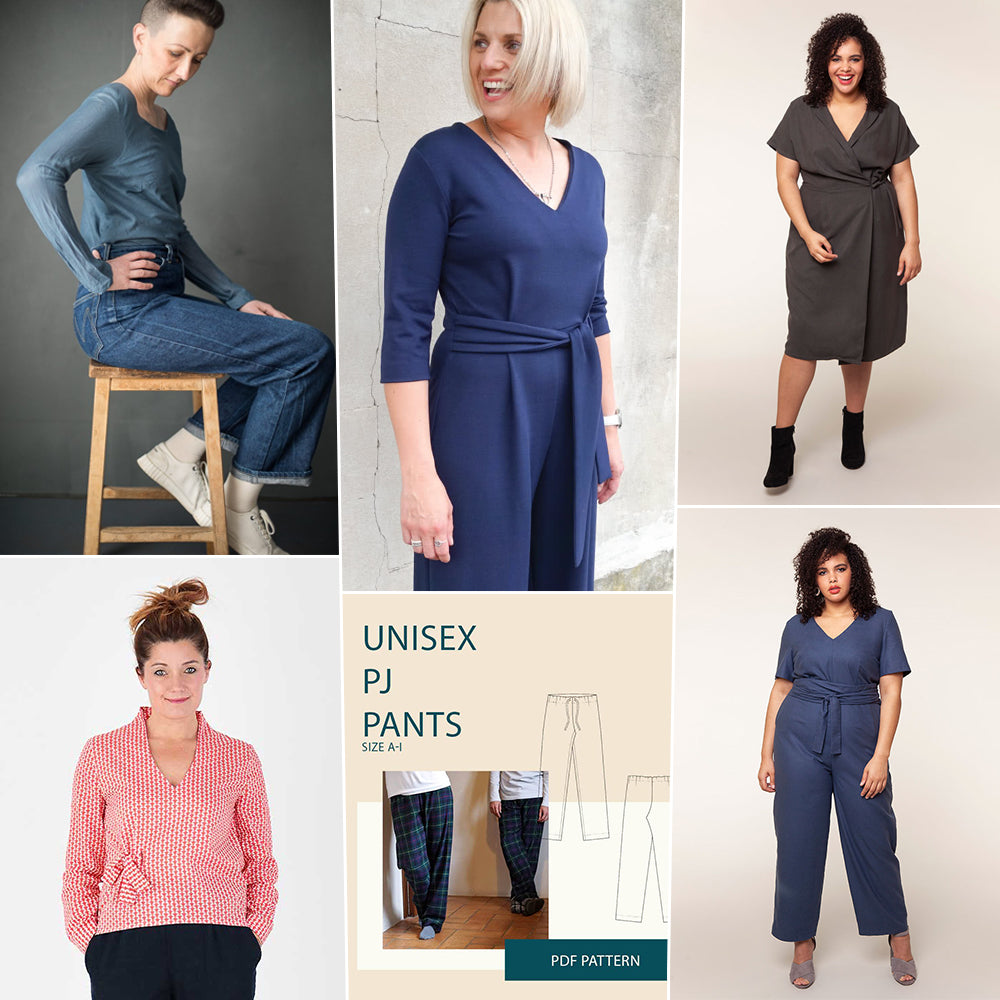 News (clockwise from top left)
Merchant and Mills released some new women's patterns this winter, including the Heroine Jeans featured above.
Style Arc released the Brice Knit Jumpsuit.
Seamwork released the Ruth dress and the Sky Jumpsuit.

Wardrobe by me released the Unisex PJ's.
Schnitten also released several patterns this winter as well, including the Smilla Wrap Blouse.
New PDF pattern printer alert! Canadians will be happy to hear that a new copy shop print option is here: SewYYC! Check out sewyyc.ca for more info.
Community Events
The Rural Sewist started the hashtag #sew3unsewn. Want to use more of what you've already got in 2019? Try sewing a pattern or fabric from your collection! Maybe finish that UFO (unfinished object)! Learn more here.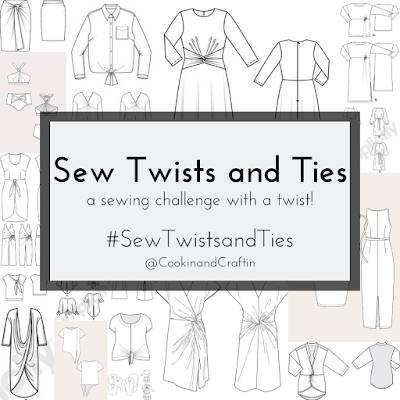 Meg from Cookin and Craftin is hosting #sewtwistsandties! Sew a pattern with a twist and/or tie from now until the end of February. Learn more and see the pattern round up here.
Merrits Makes has joined up with an inspiring team of sewists to host #sewfancypants! "The mission of Sew Fancy Pants is to get members of the sewing community making pants that are their own definition of "fancy" and have a little fun while we're at it." This challenge runs during the month of January. Learn more here.
Makes
Sew Manju made a killer biker jacket in tweed.
Love this colourful dress from Mezzo Couture.
This velvet dress from Life in a Mad's House is everything.
Beaute J'adore looks stunning in her sequined party dress.
This colourblocked Fulton sweater from Sewing Princess is really cool.
Rake and Make is cozy in her red Carolyn PJs.
Speaking of red, check out this amazing Nikko dress from The Gingerthread Girl.
The Duckndam made a really beautiful Opium Coat.
Resources
Heather Handmade talks about the difference between trimming and grading seams.
Frivolous at Last talks about her RTW fast in 2018
Learn how to make a simple zipper pouch from Noodlehead.
Mieko made talks about how to get your sew-jo going.
On the Podcast
Caroline and I were interviewed in this month's issue of Seamwork Magazine! We had so much fun chatting about the behind-the-scenes of the podcast and sharing the story of how we got started. Check out the full article here.
Elise Cripe joins us to talk about setting and achieving goals! We discuss taking small steps, tracking your progress, and starting today. Elise also shares her sewing journey and what led her to create Get To Work Book, the ultimate planner for your life and your creative projects. Listen here.