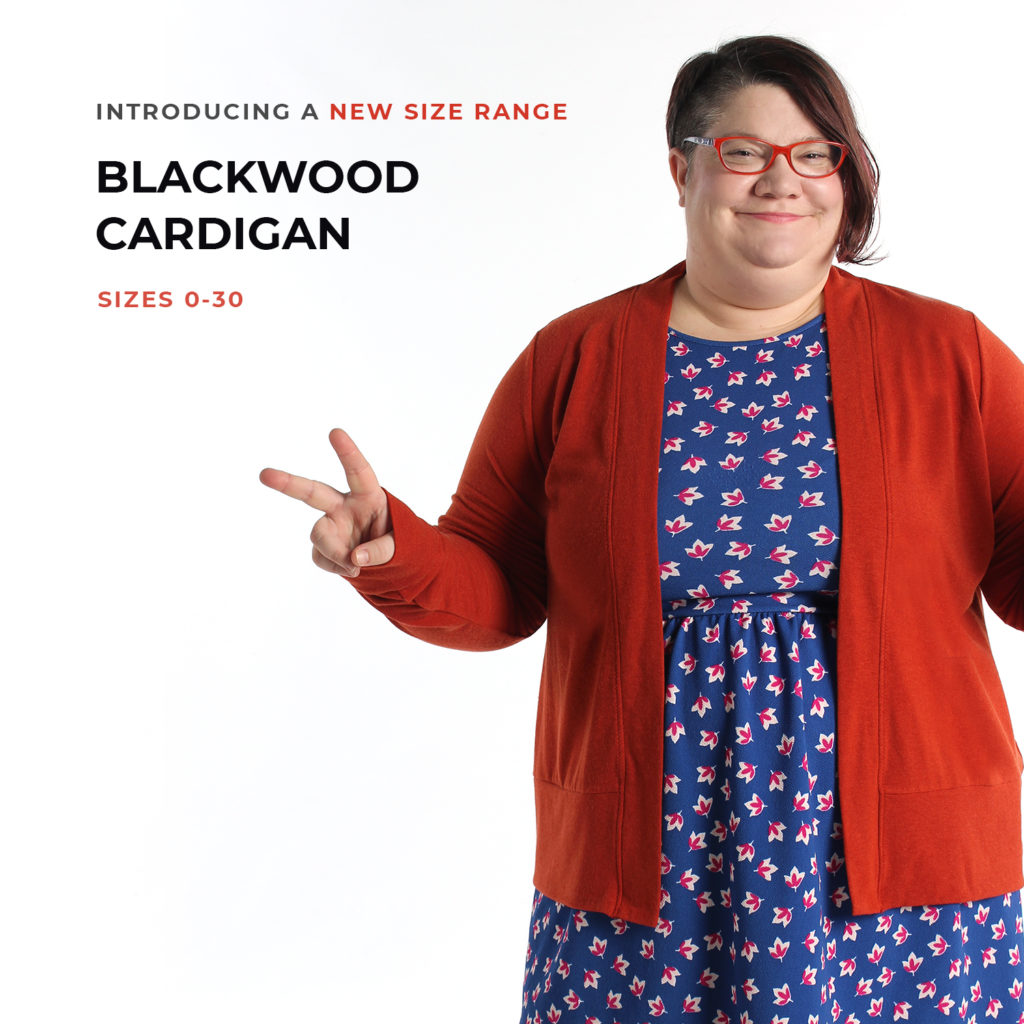 The day has finally come! It was over a year ago that I started the ball rolling on changing my size range, so it feels amazing to finally get to share this with you. The Blackwood Cardigan is now available in sizes 0-30! Read on to learn more about the new size range.
To celebrate, the Blackwood is 20% off until midnight Feb 4th. No coupon code required.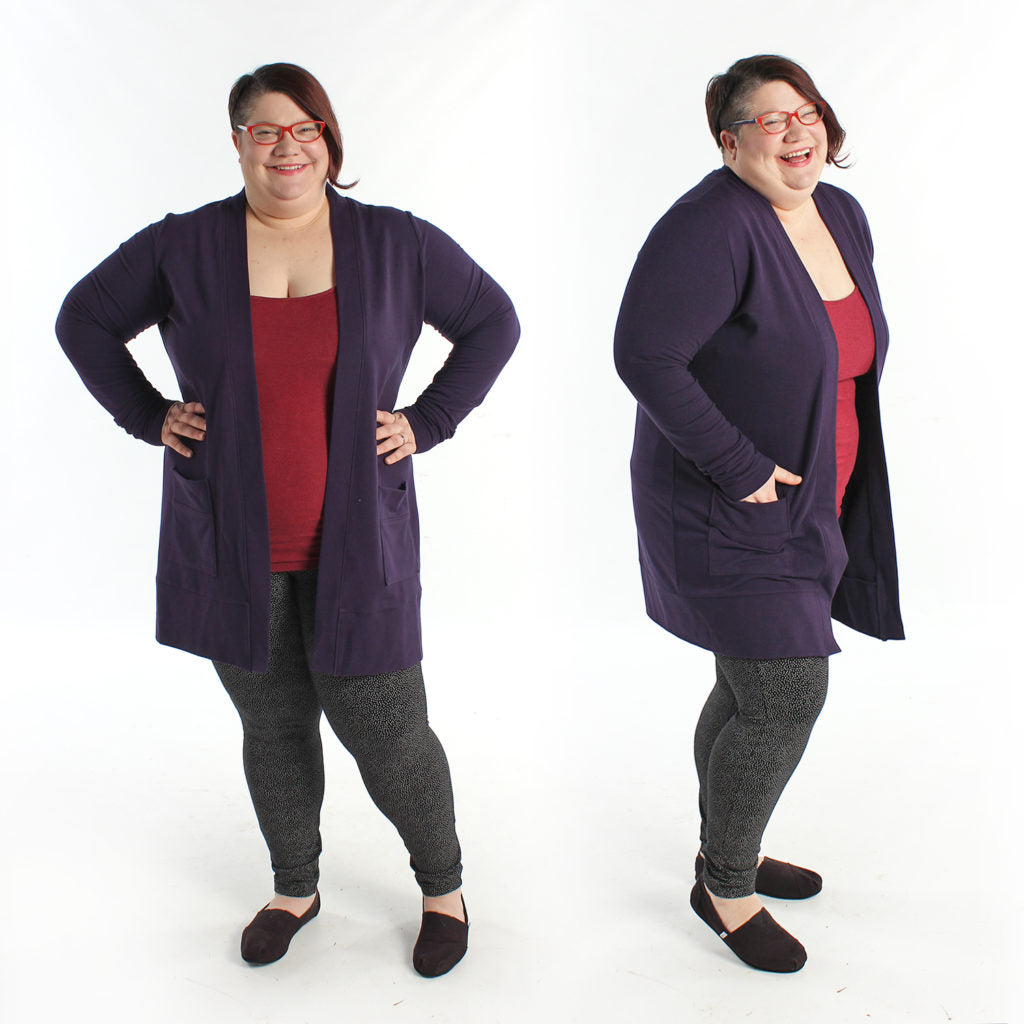 So, what's 'new'?
The updated version of the Blackwood Pattern includes sizes 0-30. There is a pattern based on a B-cup that includes sizes 0-22 and a pattern based on a D-cup that includes sizes 12-30. Both patterns are included with the purchase of the Blackwood.
The new version has been graded numerically (16, 18, 20, 22…) as opposed to S, M, L, XL… This helps people to choose an accurate size and it just makes more sense.
The instructions have been improved, too! They now include more information about the finished garment measurements and how the cardigan is designed to fit. They include basic alterations and guidance on choosing the right size. I have also developed an FBA (full bust adjustment) guide for knits that is included with the purchase of the pattern.
New photos! As you probably noticed, we have updated the product photos to showcase a model wearing a size 26. This is my lovely cousin, Liz! She is one of the happiest and kindest people I know.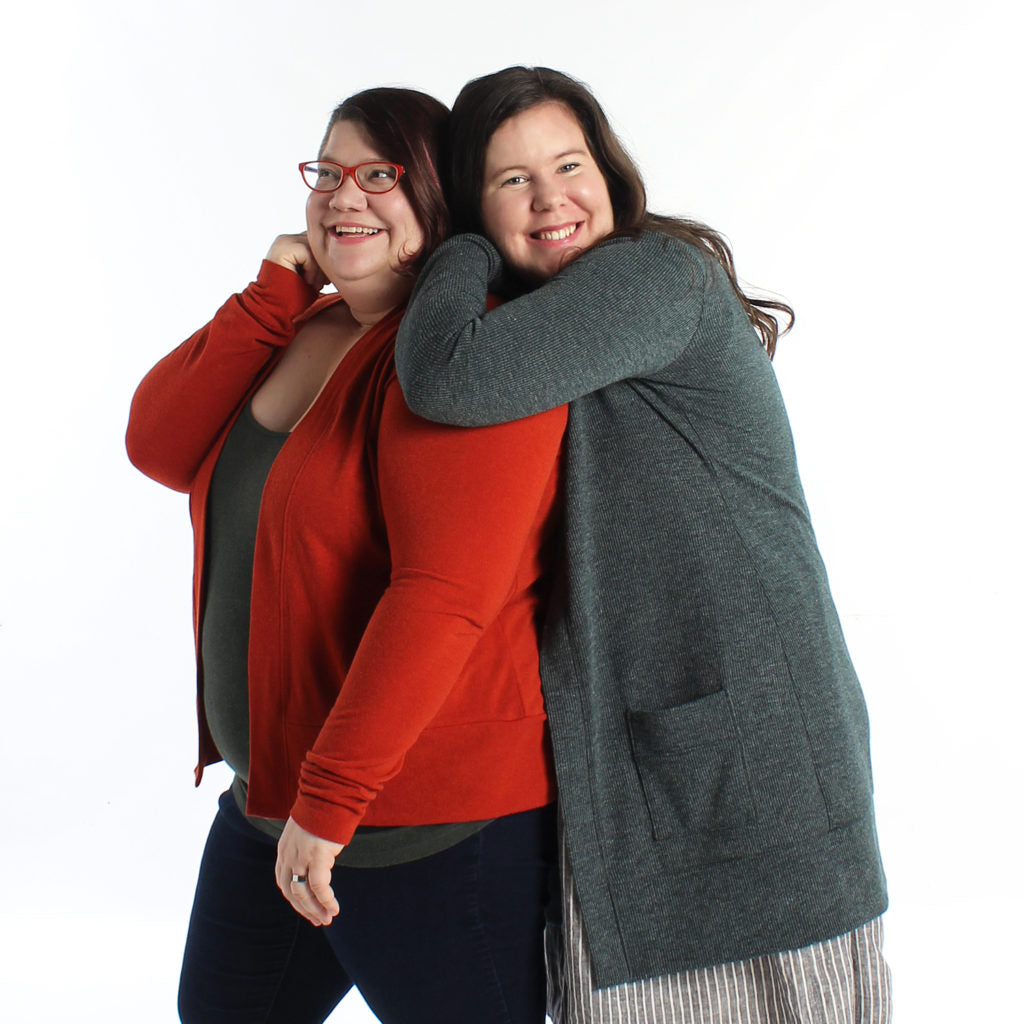 What if I already purchased the Blackwood?
You get the best of both worlds! You can log-in to your account on my website and download the updated version of the Blackwood. If you didn't create an account when you purchased, no worries. Email us at support@helenscloset.ca and we will get the new pattern to you ASAP.
If you love the way the old version of the pattern fits, you can totally keep using it and loving it. No re-printing required.
What about the other patterns?
They are coming, I promise! I am working on re-sizing York right now and will try to get all the patterns into the new size range this year. Thanks for your patience!
---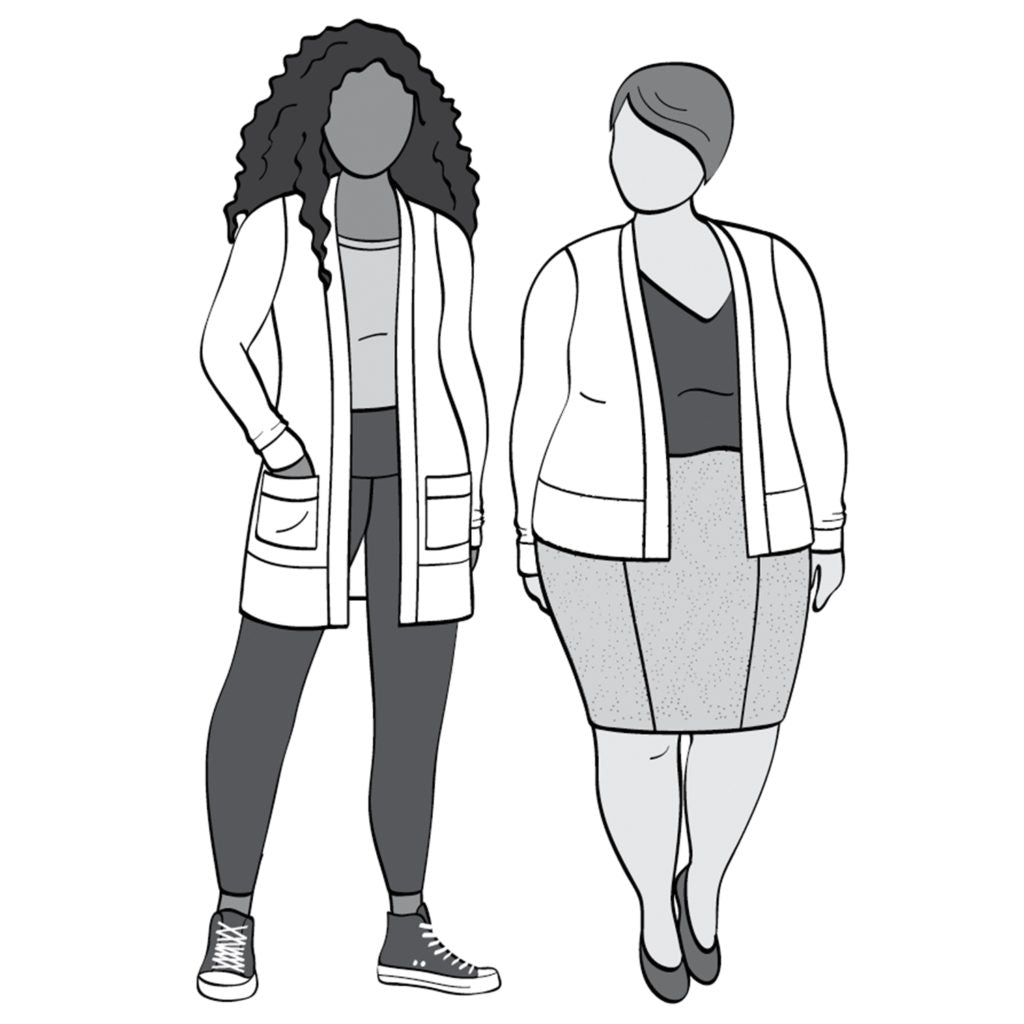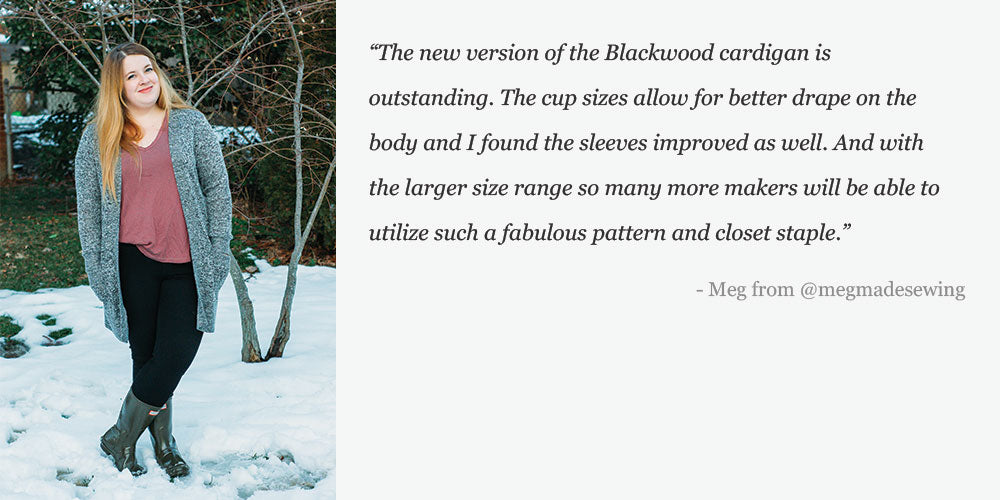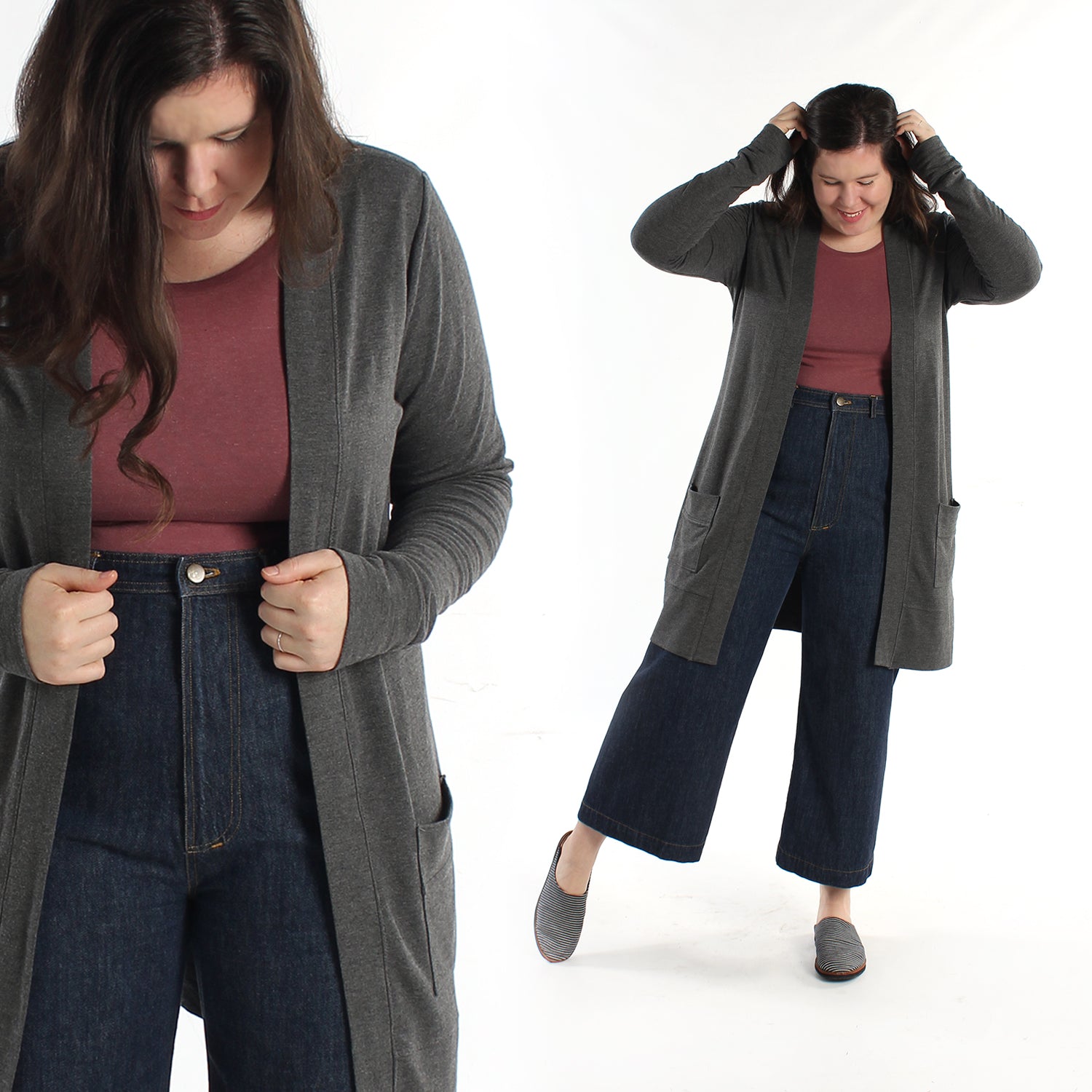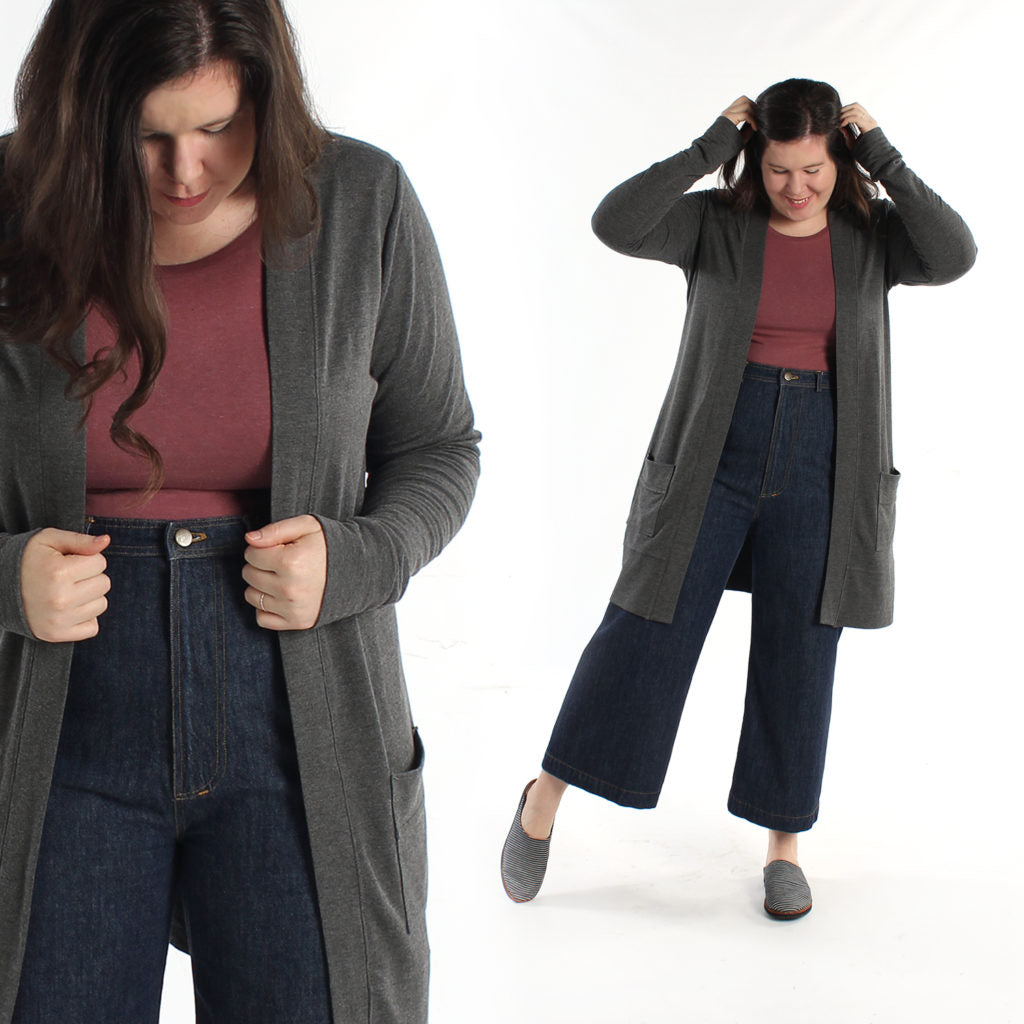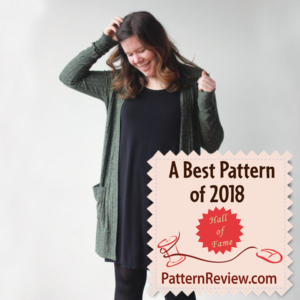 The Blackwood Cardigan is an award-winning sewing pattern that thousands of sewists have made and loved. Just look at the 3500+ hashtags on Instagram for inspiration! #blackwoodcardigan
It quickly becomes a go-to wardrobe staple for all seasons thanks to it's simple and modern design. It has a close fit around the shoulders and arms, and falls down from the bust, skimming the hips. It has minimal excess fabric in the front so you can show off whatever you are wearing underneath!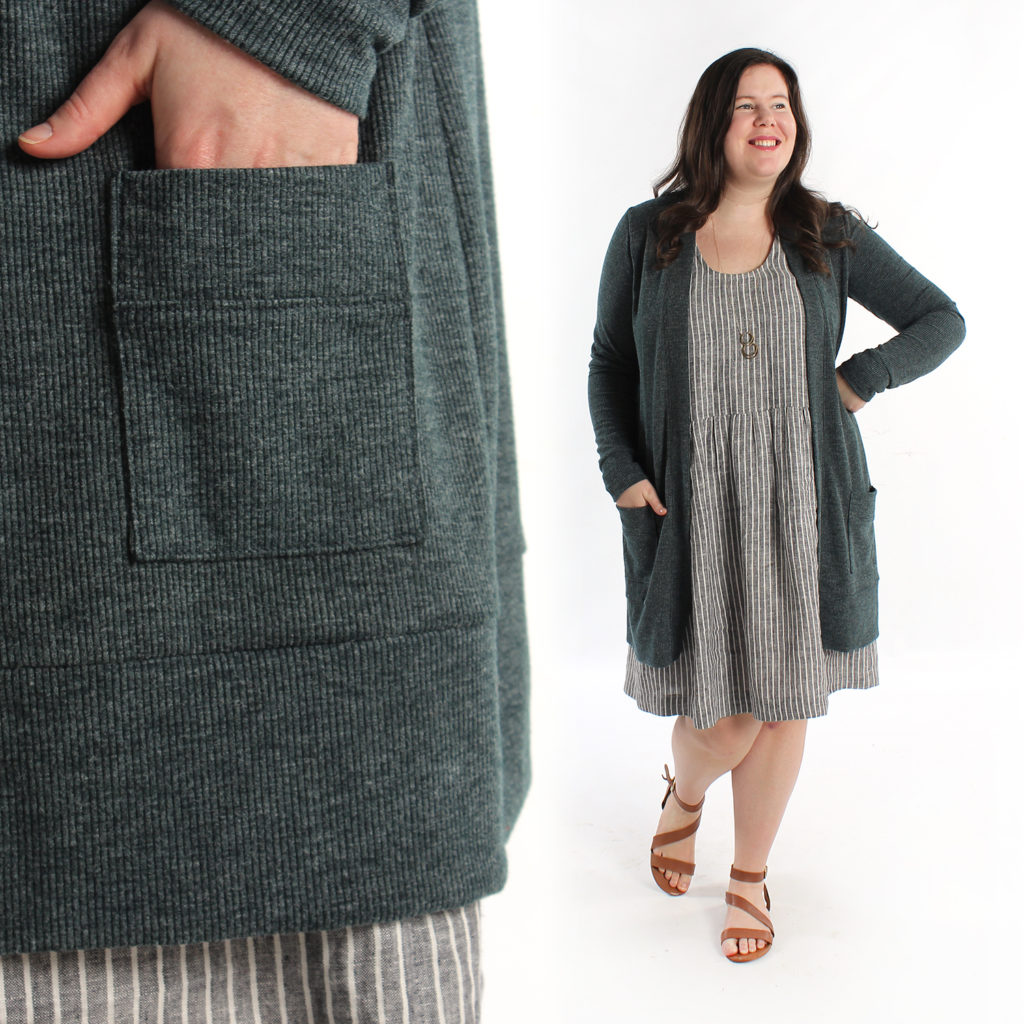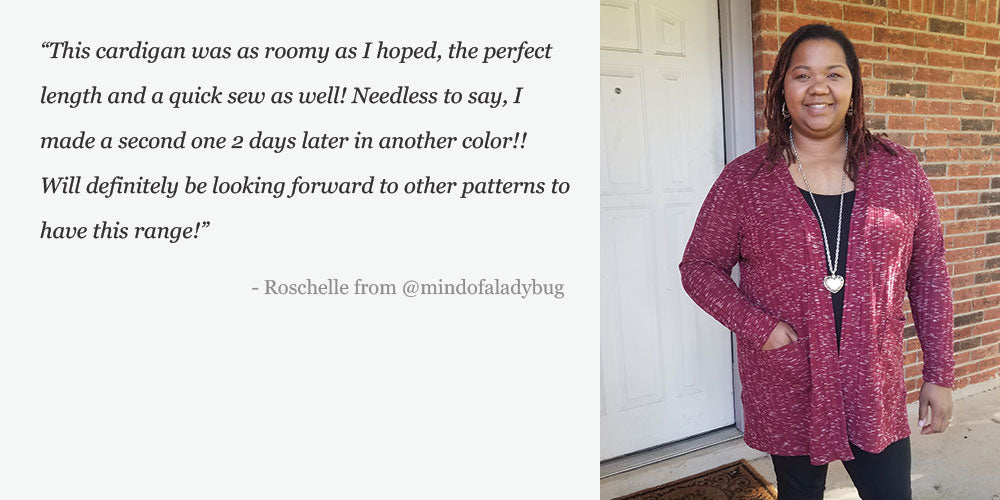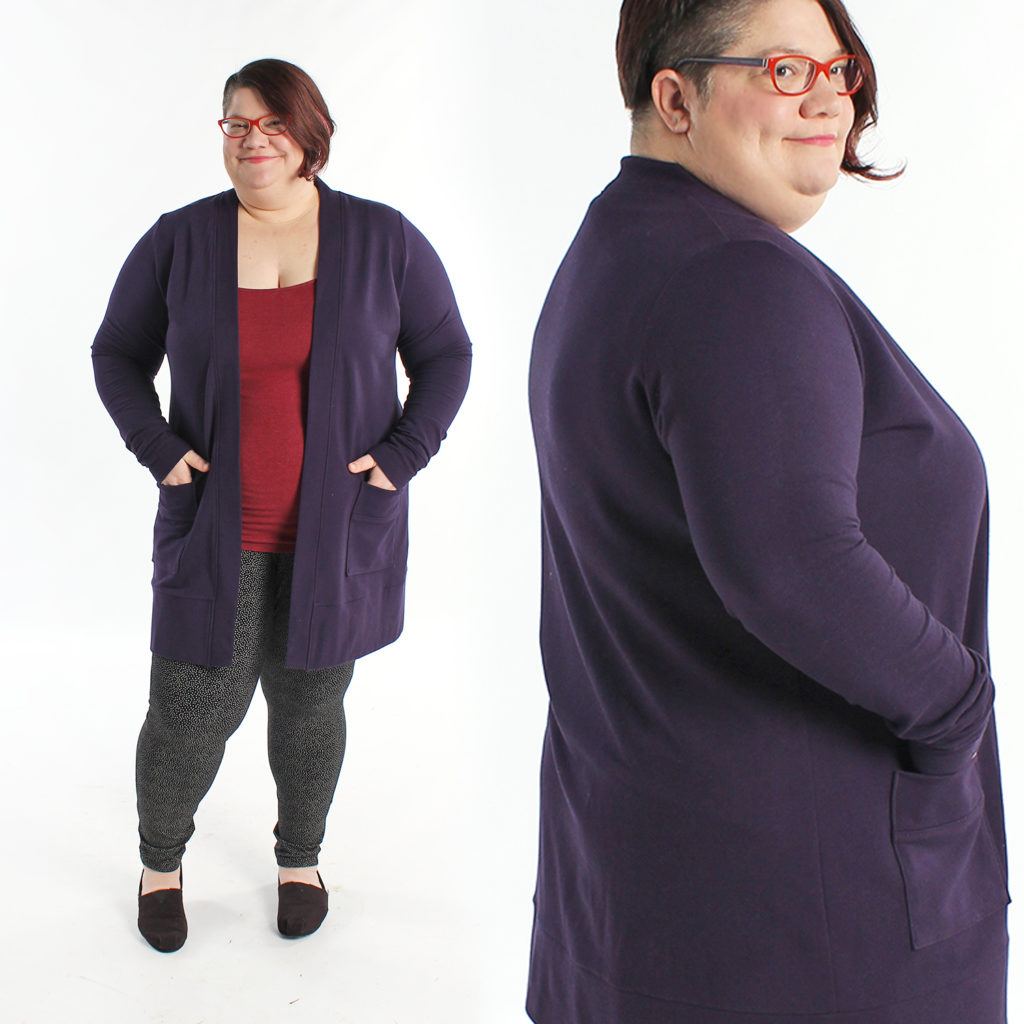 Blackwood is ideal for layering over tank tops and dresses. The arms fit easily under most jackets and coats. The extra long sleeves give this cardigan a cozy vibe that is irresistible once you try it. It is not designed to close at the front, making it easier to fit!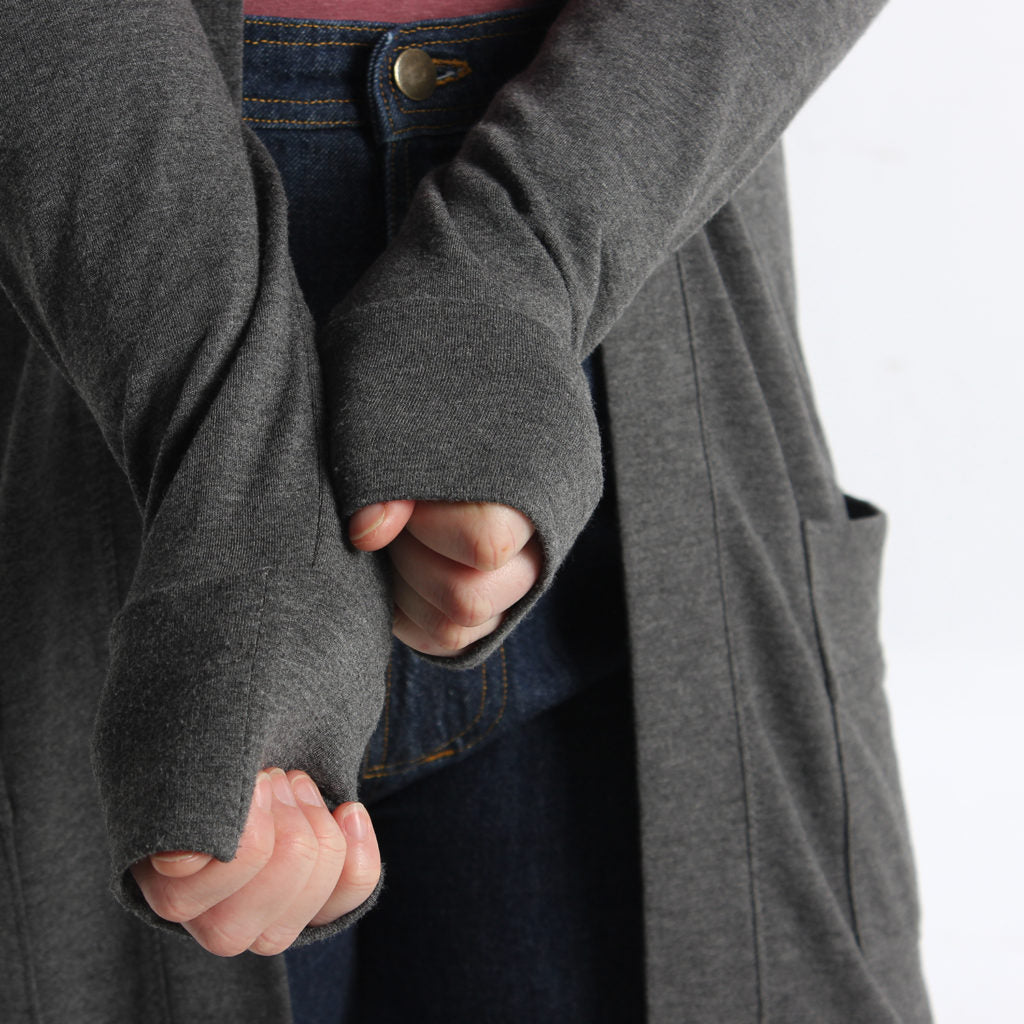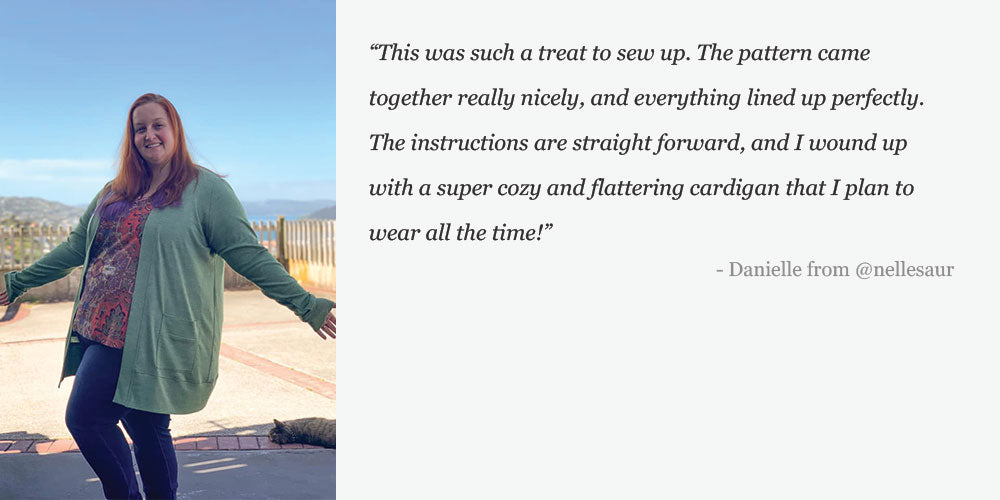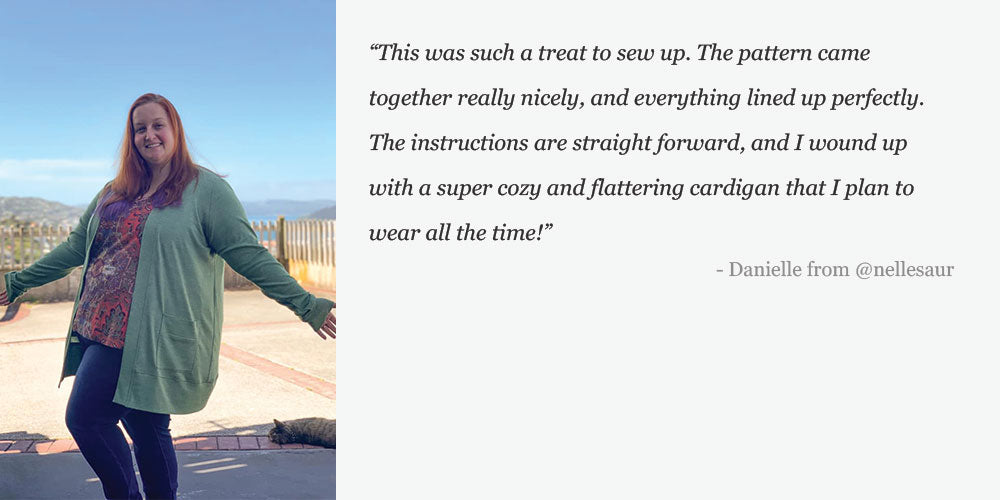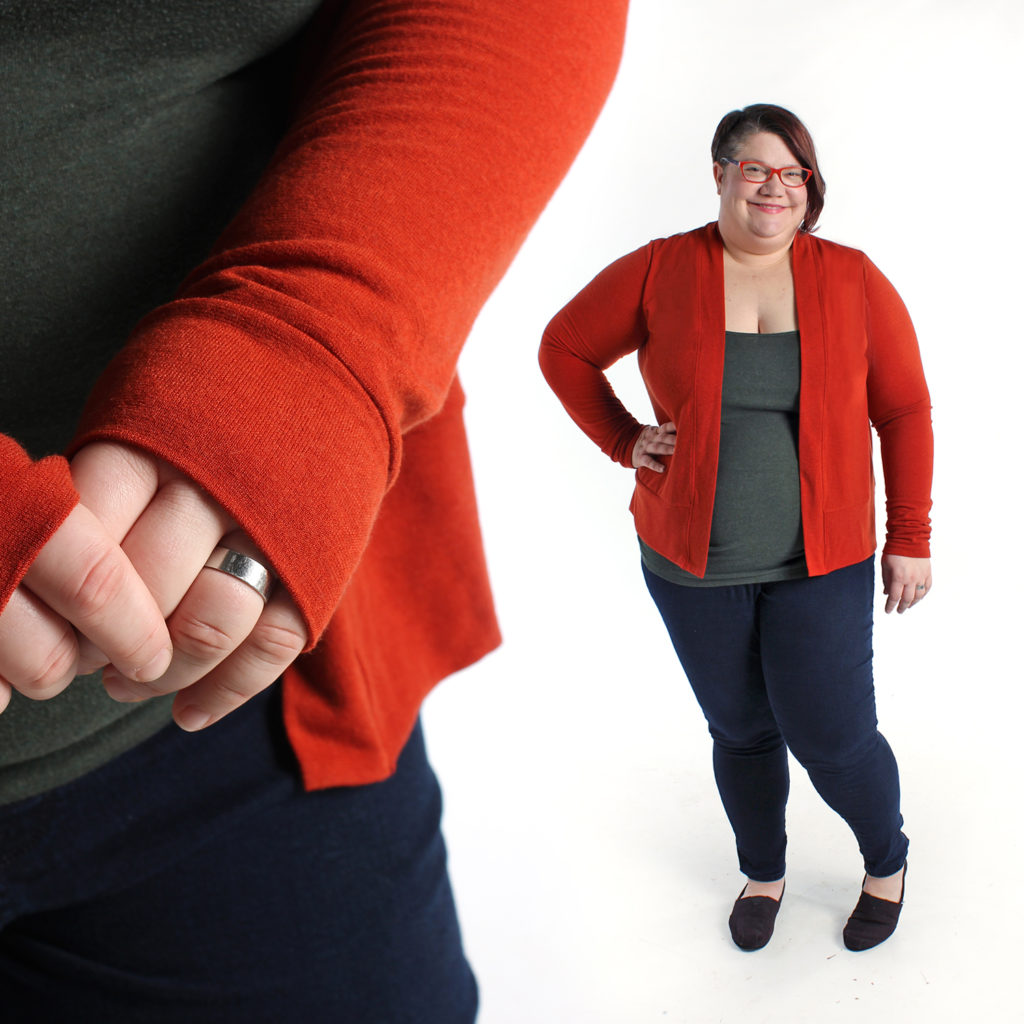 Two views are included in this pattern; a longer view with patch pockets and a shorter view that comes to the hips. All edges are finished with bands, so no hemming is required!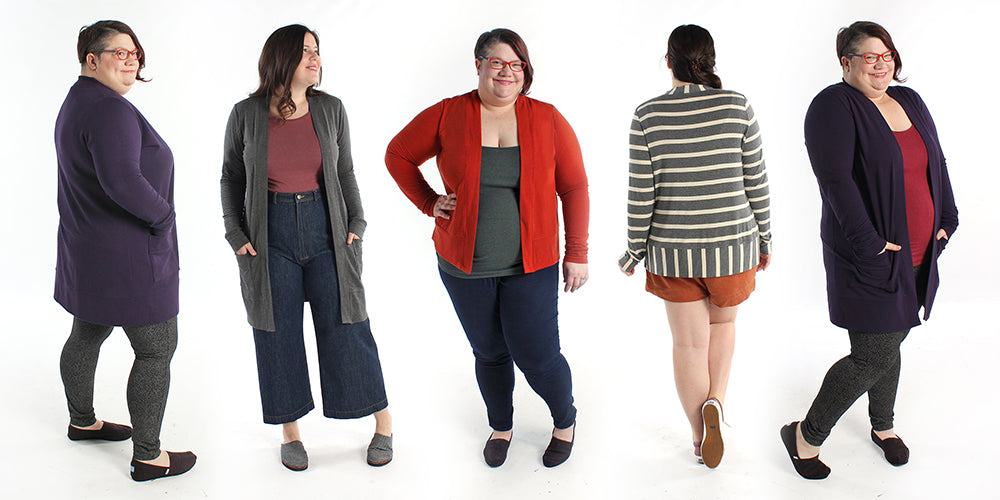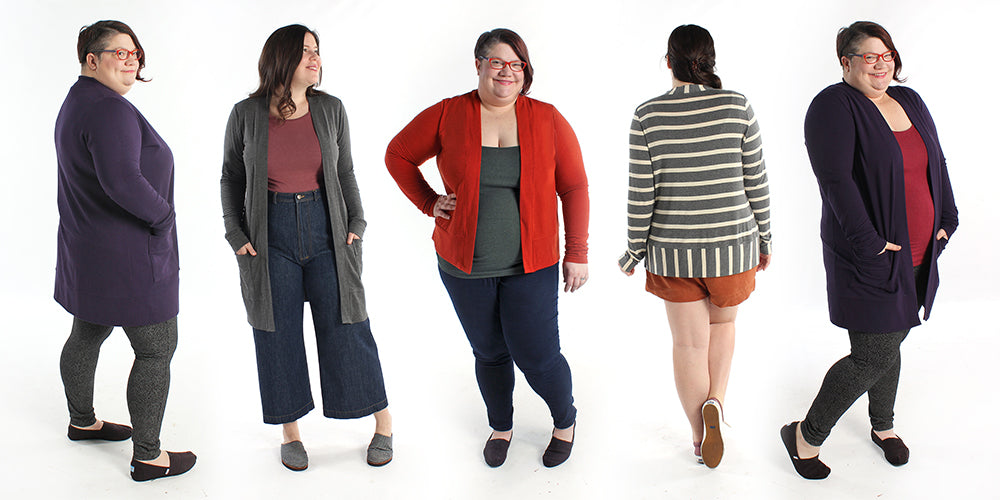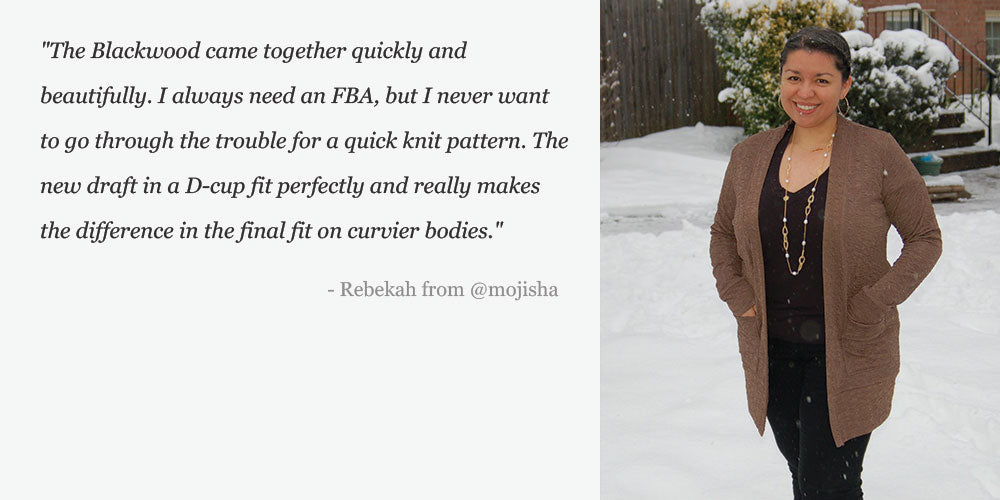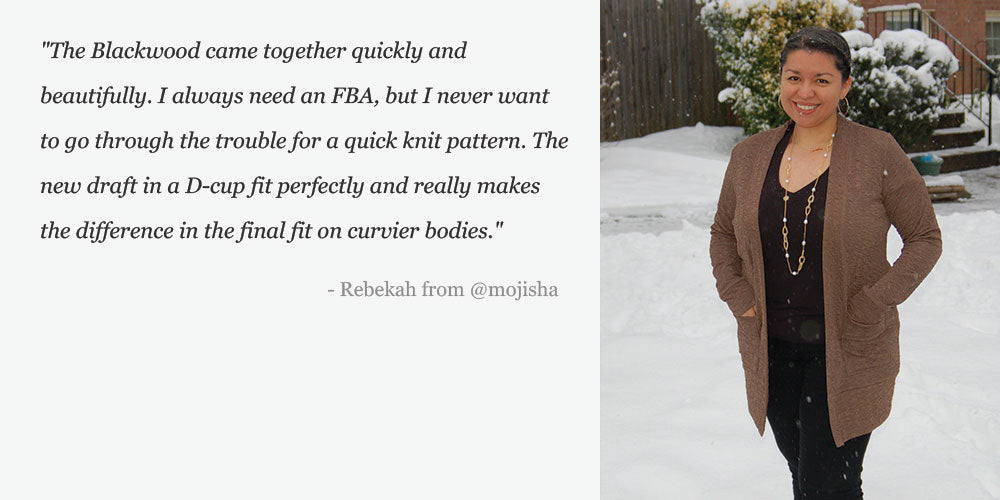 This pattern is appropriate for a beginner sewist looking to try knit fabrics or an advanced sewist wanting a quick and satisfying sew. The instructions are thorough and include tips for beginners and for those without a serger or overlocker.
Join the thousands of other sewists who swear by the Blackwood Cardigan! Grab the pattern for 20% off until midnight, Feb 4th.