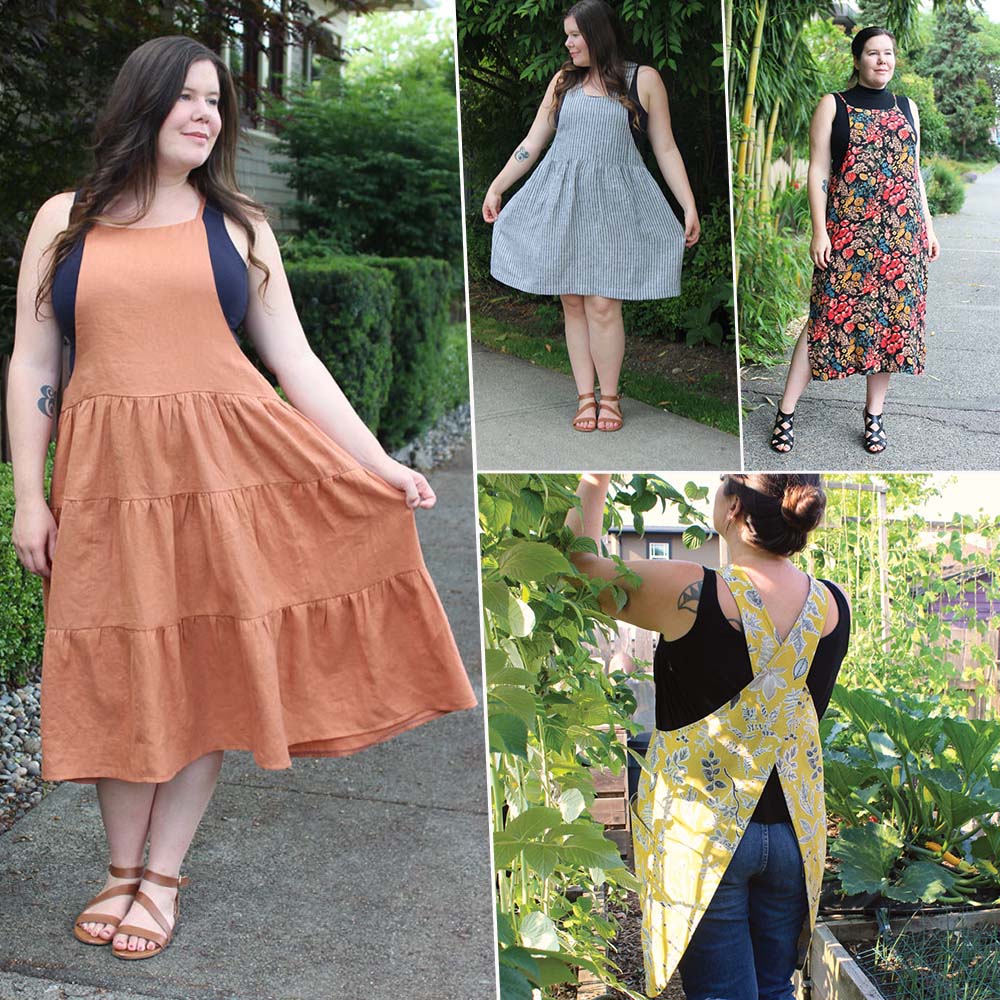 Now that the new York Pinafore is out in the more inclusive size range (0-30), we wanted to round up some of our favourite ways to hack it! In addition to some of my own hacks, we're sharing some of our favourite hacks from other sewing bloggers, too! This pattern is so hack-able, and really fun to play around with. Make sure to use the hashtags #yorkpinafore and #youcanhackit on Instagram to share your makes, or to see what inspiring makes other sewists are coming up with!
This gathered waist hack is a super easy way to modify the York Pinafore and add variation. It makes a perfect beach cover-up for summer, works great with a t-shirt for spring, and looks adorable over a turtleneck for fall and winter. Read the blog post and hack instructions here.
Heidi from Handmade Frenzy made this gorgeous hack with the most striking geometric pockets! The pocket shape idea is originally from Tiahna from Four Seasons and a Roadtrip. We love how these pockets look in pink corduroy. Heidi also altered the skirt shape slightly to suit her personal preference. Instructions are on Heidi's blog.
This hack is so simple, yet so elegant! It features spaghetti straps, a midi-length, and side slits. You can use all of these variations in one hack, or pick and choose the elements you like to create your own hack. Read the blog post and hack instructions here.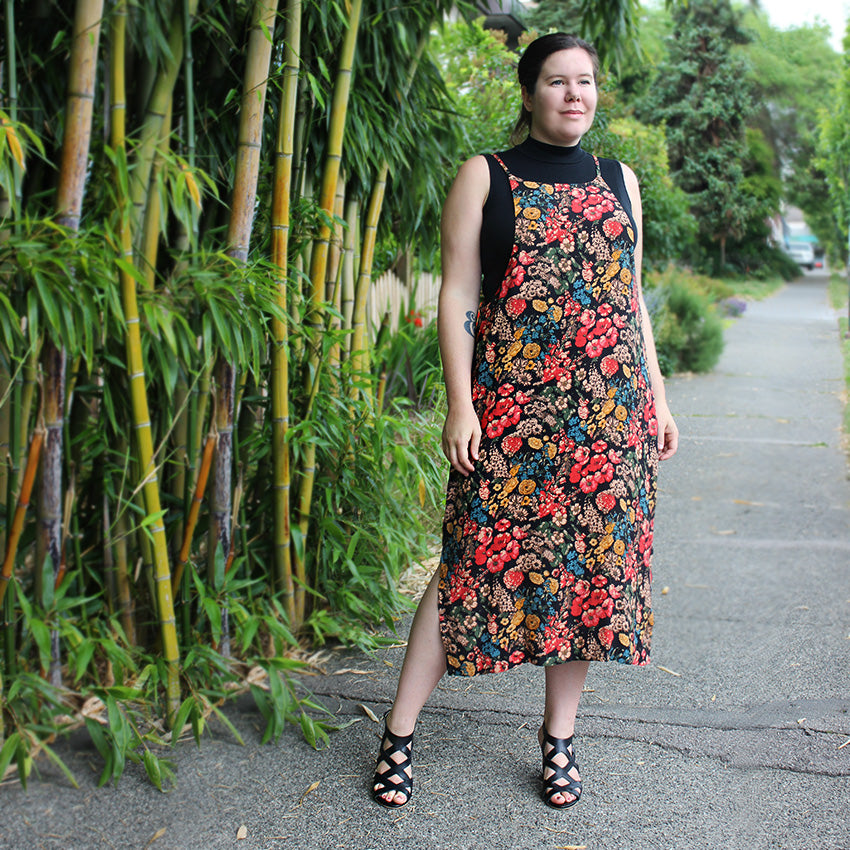 When we saw this hack from Danica Does It, we were immediately smitten. The pockets are shaped like hearts! This look is so cute and whimsical. Danica provides some very easy instructions on how to tackle this hack on her blog. What a creative and fun idea!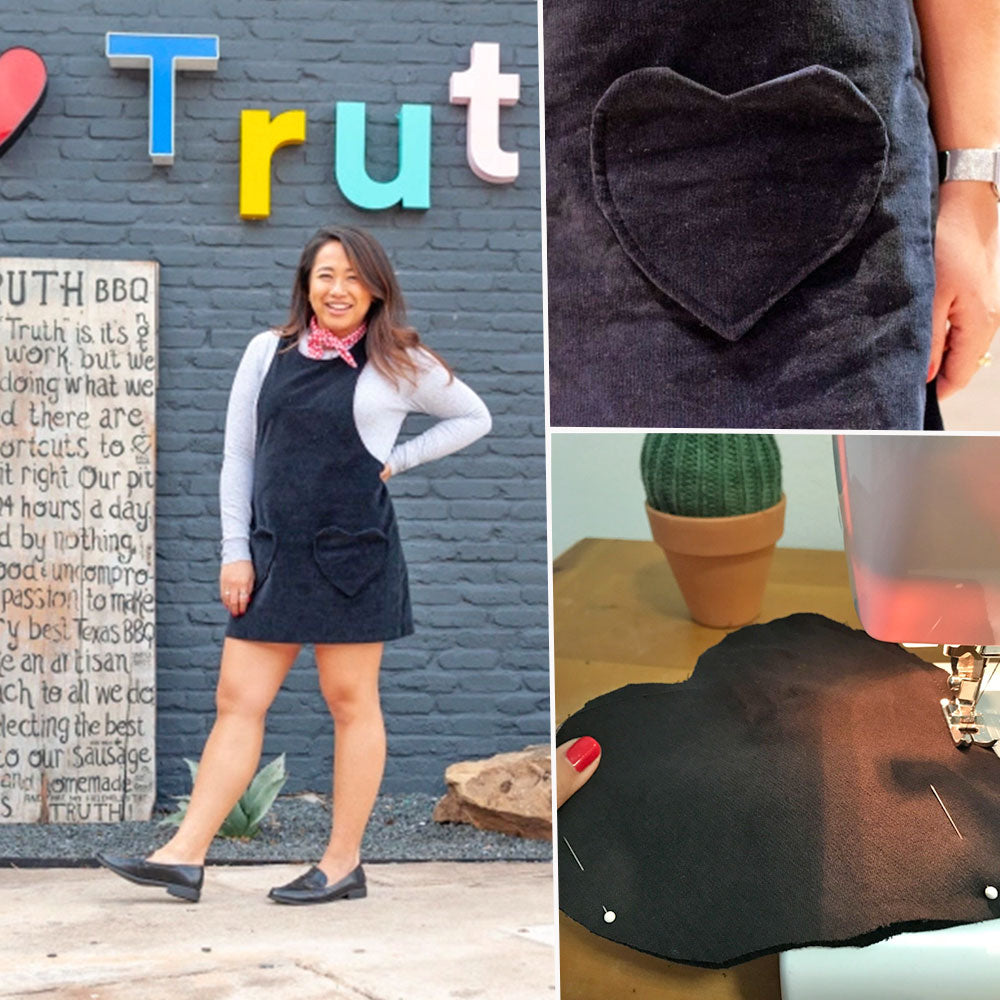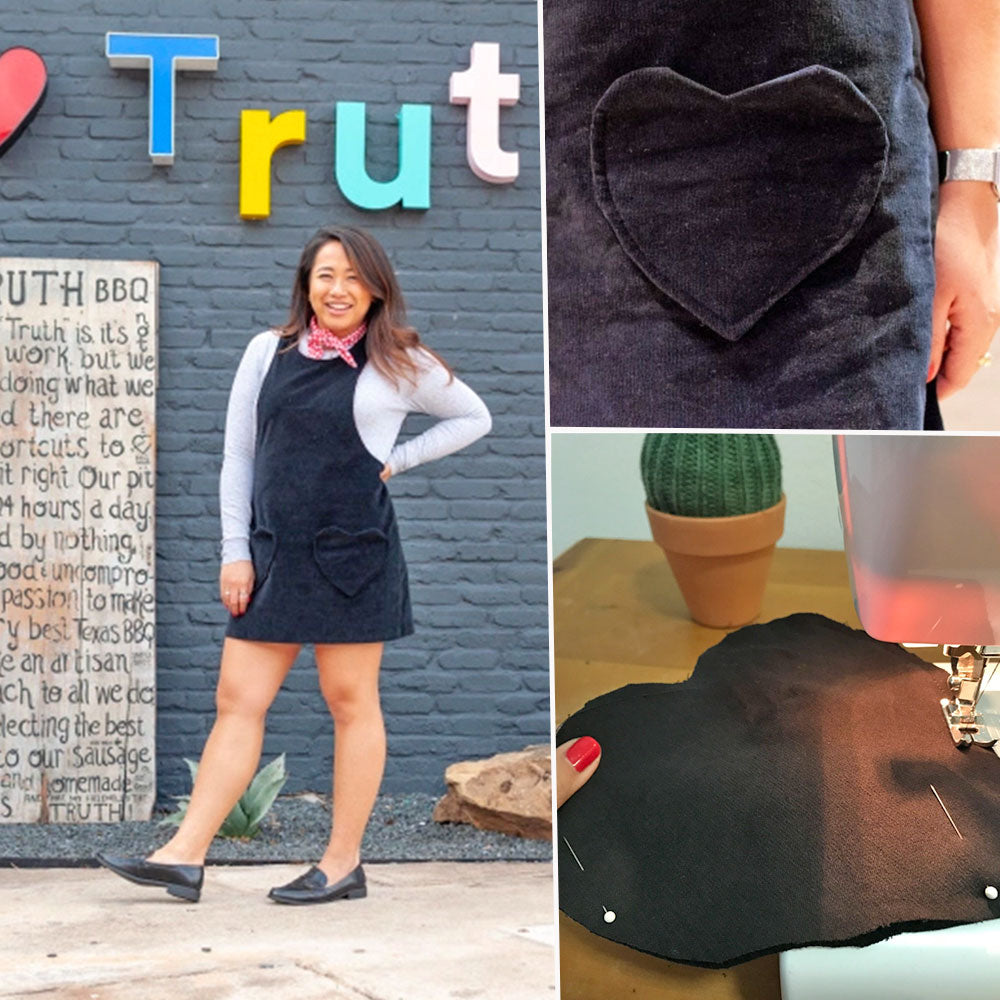 This hack is so whimsical and swishy! It's perfect for wearing all summer long. This hack features three gathered tiers and spaghetti straps. These adjustments totally transform the pattern! Read the blog post and hack instructions here.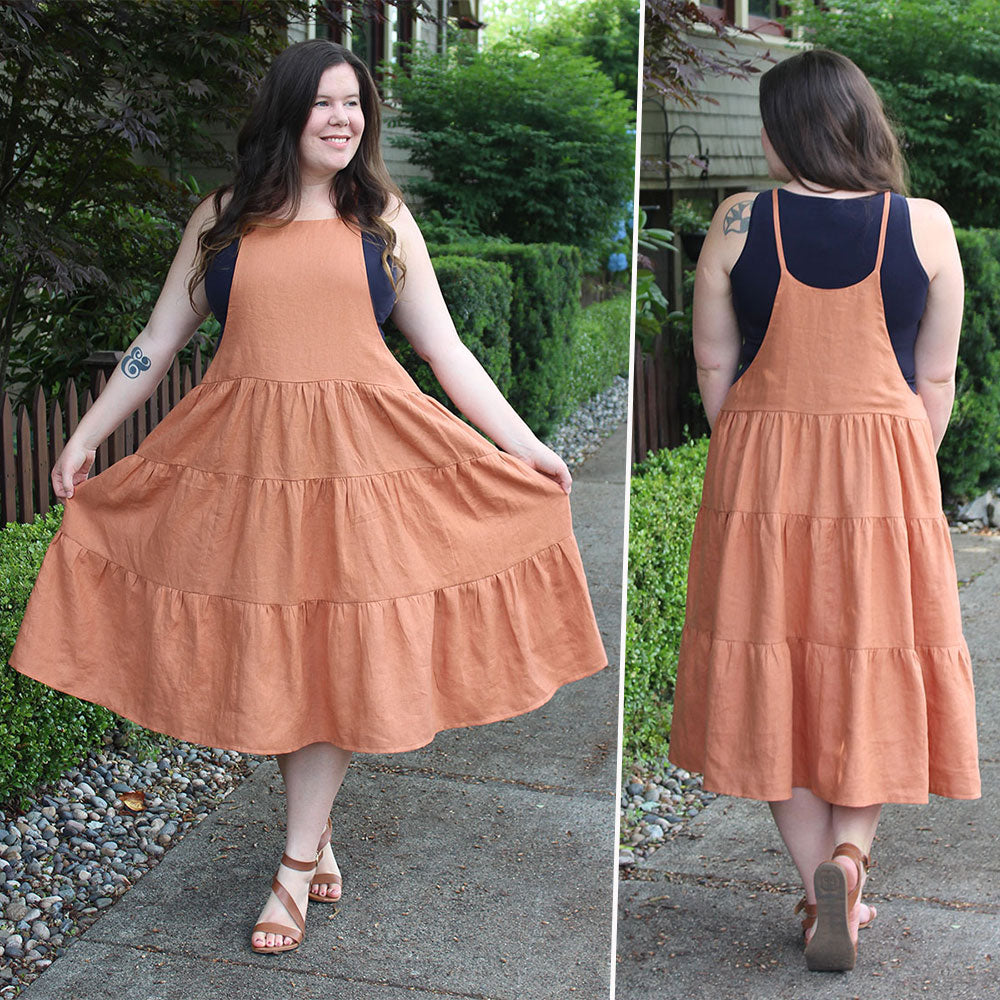 Teri from Fa Sew La hacked the York to have the look of a denim jumper, and it's dreamy! She added buttons to the straps and side seams, and put a centre seam down the front. She also adjusted the scoop of the neckline, and added round patch pockets that she modified from the chest pockets in the Apron Expansion Pack. The finished look is so cute and classic!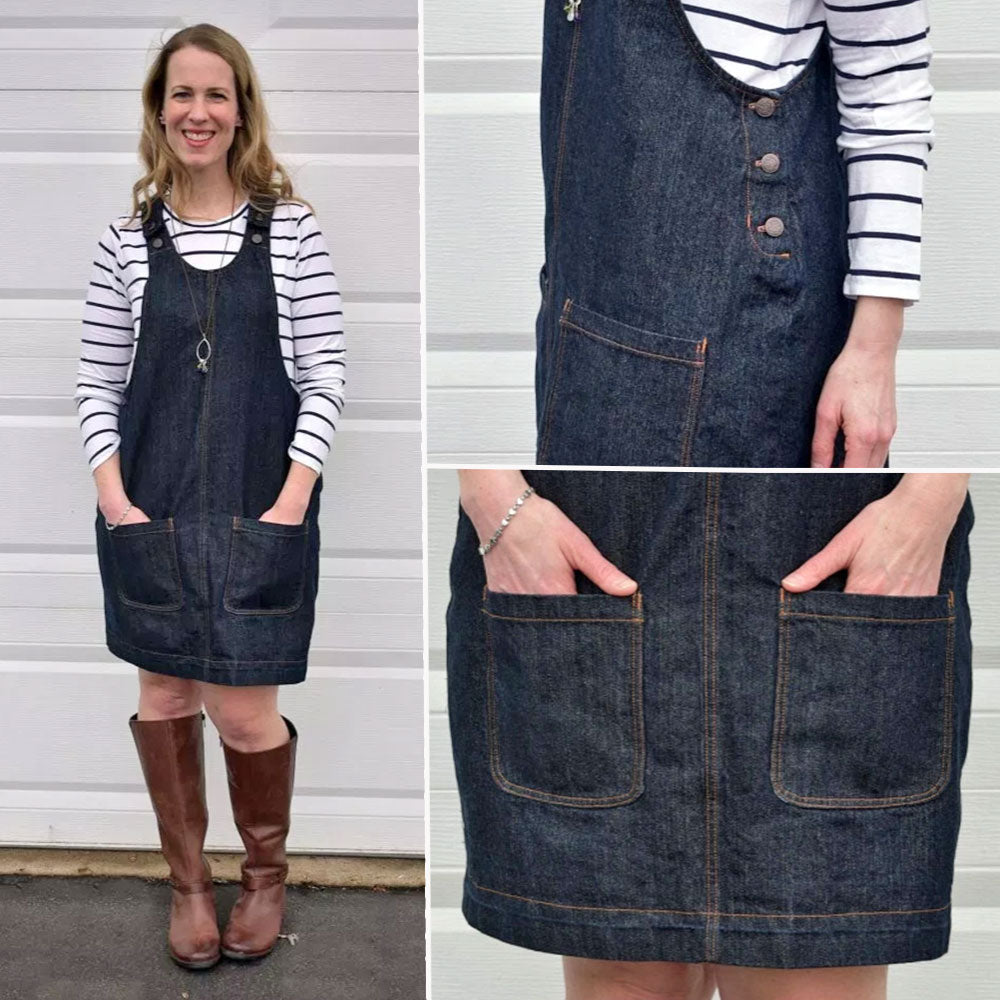 Stripes and Contrasting Pockets
This hack from McKell Makes doesn't require any pattern altering, just some creative thinking with patterned fabric! She used a striped linen fabric for this version of York, and she cut the pockets so that the stripes on the pockets contrast with the vertical stripes of the pinafore. She made her own homemade bias tape out of the same fabric, which she used along the edges of the pockets. This hack is a great way to show off patterned fabric, and it's a good choice for first time hackers because there's no need to change the pattern pieces! If you've never made bias tape before, we have a tutorial on how to make your own bias tape and how to finish edges with a bias facing.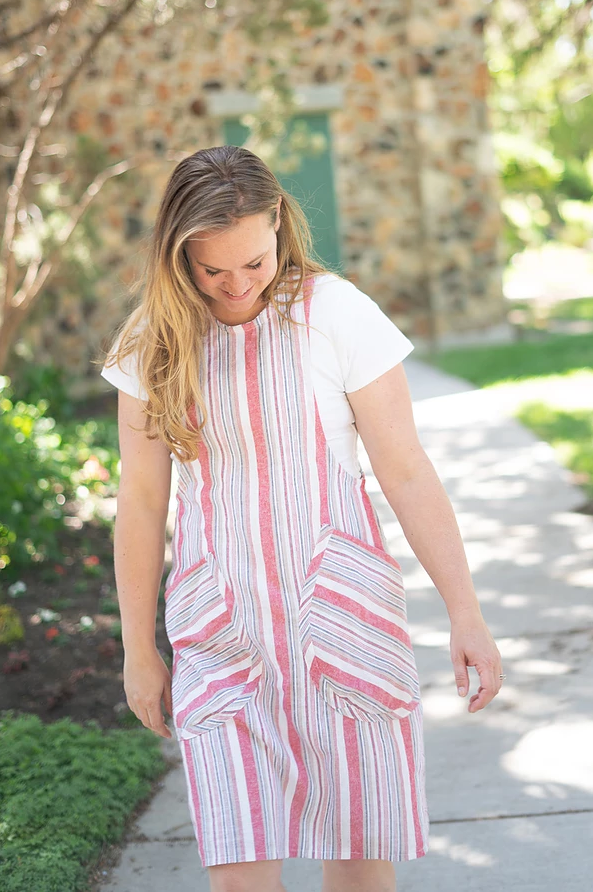 Cookin' and Craftin' shared this gorgeous hack- she lengthened her York by 8 inches, and eliminated the pockets. She also added a side slit. If hacking a pattern intimidates you, this would be a good hack to start with! She used a gorgeous batik fabric that she got in Indonesia.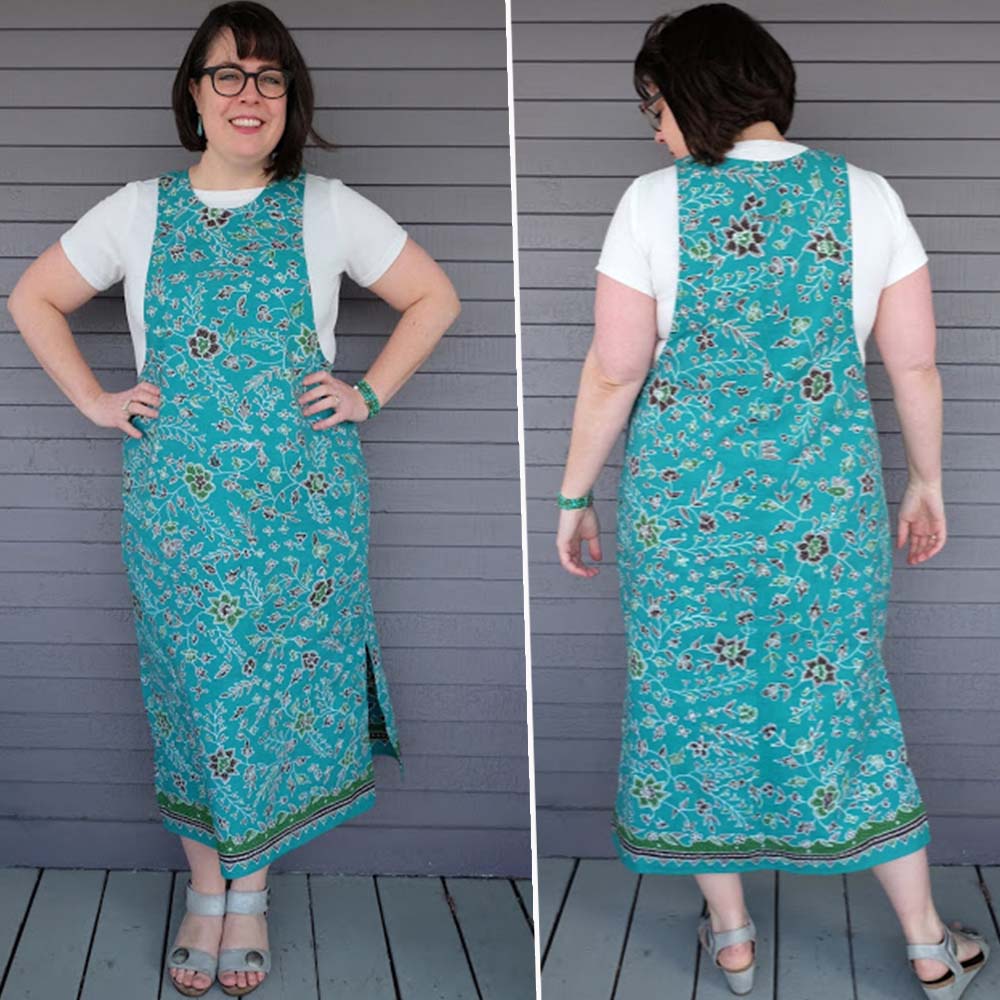 The York Pinafore Apron Expansion is an awesome hack that includes pattern pieces and full instructions! This design is perfect for cooking, gardening, crafting, or just getting messy. It also makes an excellent gift for a loved one! Read about the York Pinafore Apron Expansion here.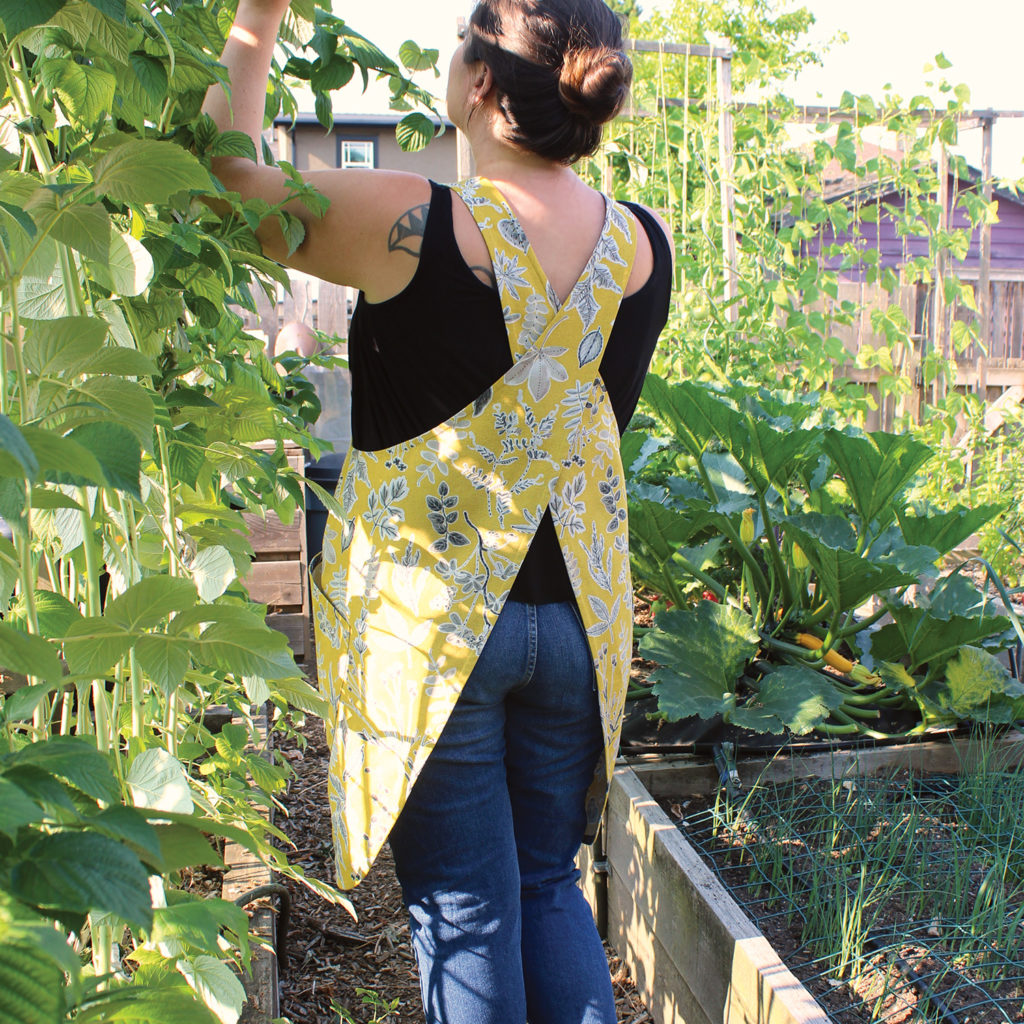 Do you have a favourite York Pinafore hack that you have tried? Let us know in the comments! We have several more hacks planned for this Spring and Summer so stay tuned!