If you listen to the Love to Sew Podcast, you may already know that Spoonflower has been a huge supporter of our show and we have made a really wonderful connection with some of the lovely people who work there. We recently hosted three members of the Spoonflower team in Vancouver and hosted a meet-up with our local community! They suggested that both Caroline and I design our own Spoonflower fabric and sew it up for the meet-up. Of course, I couldn't pass-up the chance to design my own print! I decided to celebrate the re-launch of the York Pinafore and make a fun print to go with this playful design.
I received the fabric for free from Spoonflower with no expectation of a blog post or otherwise. All opinions in this post are my own.
My process for making this print was quite simple. I had little time to come up with a design (thanks to my own procrastinating) and so I decided to use my brand colours and throw them together in a mash-up of fun shapes. My goal was to make this large scale so that it would not be clear where the repeat was. I wanted it to look like a piece of art and I am very happy with how it turned out!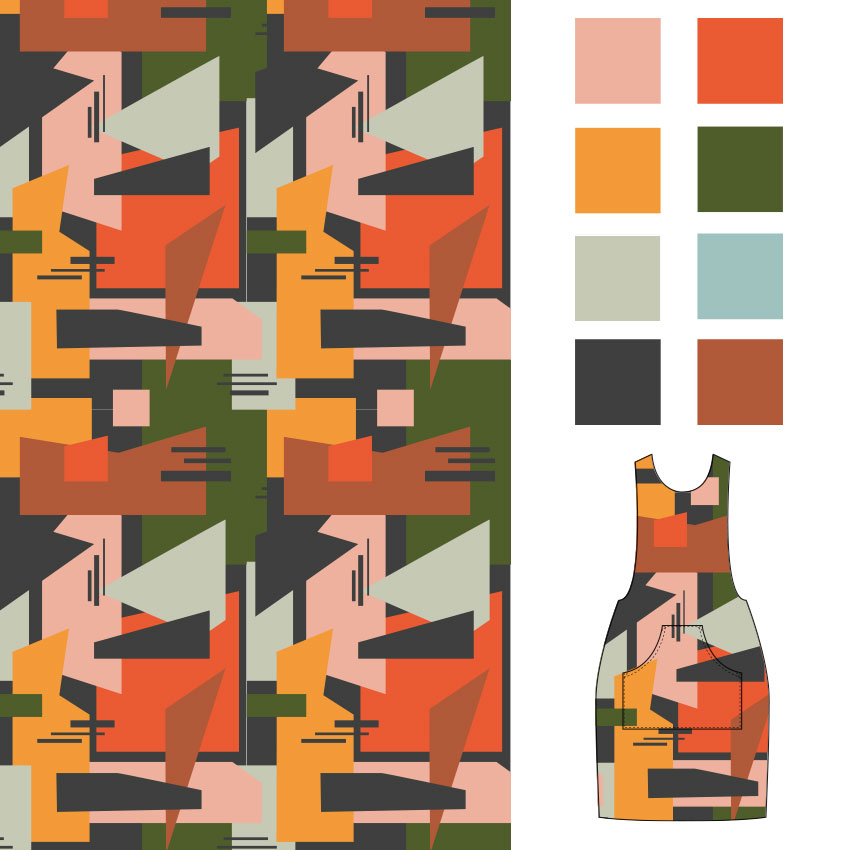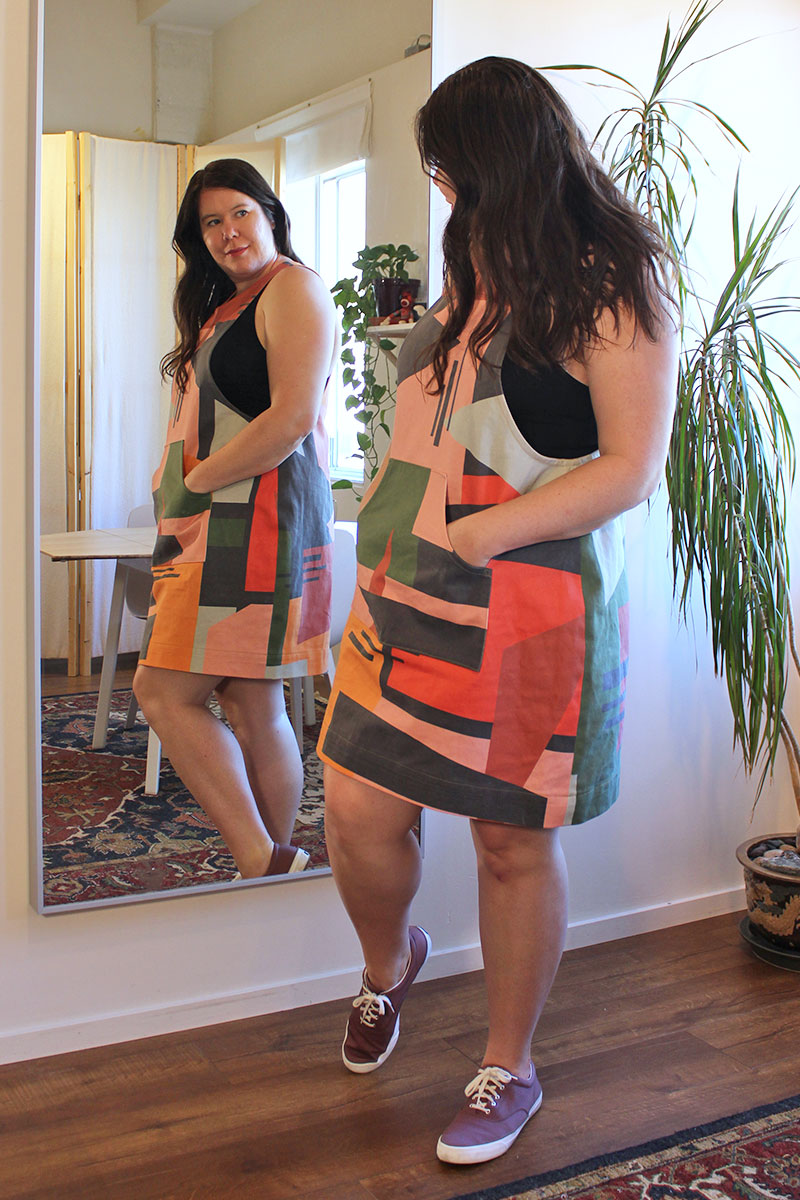 This York Pinafore is made from Spoonflower's Dogwood Denim. It is an upholstery weight denim that I wanted to try for York. It holds its shape so well, so you get that really dramatic cocoon shape when paired with the York Pinafore pattern. It was quite challenging to wrangle through my machine to do the bias facing, but I managed to make it work and I love it! They also have a cotton twill that would be a great lighter-weight option for York.
For anyone who is interested in this print for their own projects, I will be putting it up for sale in the Spoonflower marketplace soon! Thanks for your patience.