Happy Wednesday! We are feeling the love from the launch of our new pattern, the Yanta Overalls, last week. We couldn't be happier with the enthusiastic response from the community. Thank you so much!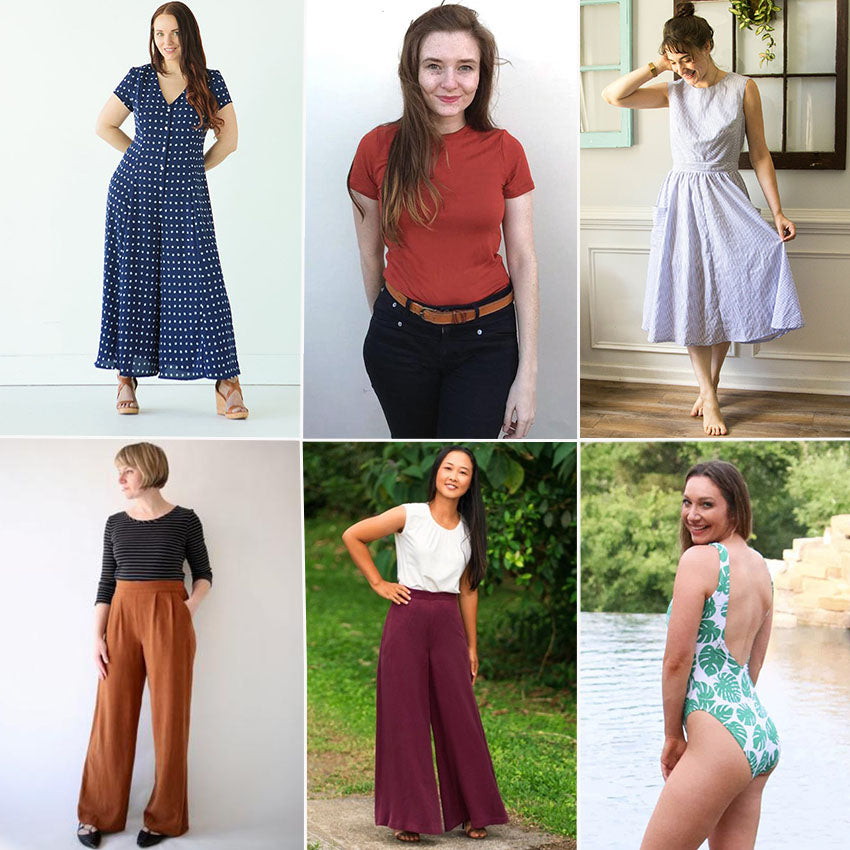 News (clockwise from top left)

True Bias released the Shelby Dress/Romper.

Afternoon Patterns released the Pigeon Tee.

Untitled Thoughts released the Amelie Dress.
Patterns for Pirates released the Minute Maillot swimsuit.

Itch to Stitch released the Samara Pants.

Made by Rae released the Rose Pants/Shorts.
Community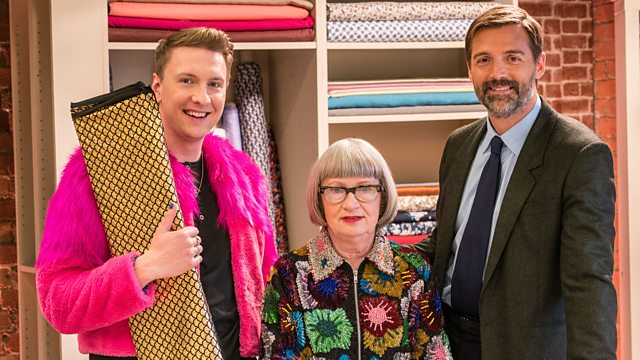 The Great British Sewing Bee is casting for their sixth season! If any of you sewists out there want to give it a try, fill out your application before midnight on May 27, 2019.

Makes
Rach Against the Sewing Machine made some of the first Yanta Overalls we've seen out "in the wild", and they look amazing on her!

Katie Kortman is achieving bright printed goals with this incredible Zadie Jumpsuit.
The Fair Stitch made this Freya Dress hack with a gathered skirt, using the most adorable yellow polka-dotted fabric.

Made by Laquana looks incredible in this denim Ellis Skirt.
Self Assembly Required sewed this delightful floral yellow wrap dress!
Fabric Epiphanes used merino scraps to make a colour-blocked hoodie; economical, sustainable and cute.

Sewionista made this Knipmode Jumpsuit that looks so chic.
The Gingerthread Girl sewed this amazing peachy Cocoon Coat.

I love these cropped twill pants from Creating in the Gap. Those buttons!

Resources

Megan Nielsen Patterns added a Meet the Models page to her website, where you can find info on the models' height, shapes, sizes, and any adjustments they make to their sample garments. This is a great resource for planning your own projects.

We All Sew published this tutorial on how to make a towel wrap. This looks like a fast and easy project, and a great way to use up some fabric scraps.

Heather Handmade wrote a tutorial on how to do a fabric burn test.

Elizabeth Made This has some advice on 15 ways to make time to sew, for you busy people out there.
On the Podcast
Adrianna Appl of Hey June Handmade is on to talk about juggling a pattern business, building a house, and raising 3 kids while living in an RV. We chat about her popular patterns and her authentic social media voice. Plus, she gives a pep talk for those of us who are ready to put their creative projects out into the world! Listen here.
[soundcloud url="https://api.soundcloud.com/tracks/620322843″ params="color=#ff5500&auto_play=false&hide_related=false&show_comments=true&show_user=true&show_reposts=false&show_teaser=true&visual=true" width="100%" height="300″ iframe="true" /]