Today I have a very cool project to share, and I am not even going to pretend to be chill about it. My dress has freakin' tigers on it!! Not only that, but this fabric was designed and brought to life by two friends of mine in the sewing community. Read on to learn more about my Reeta Shirtdress!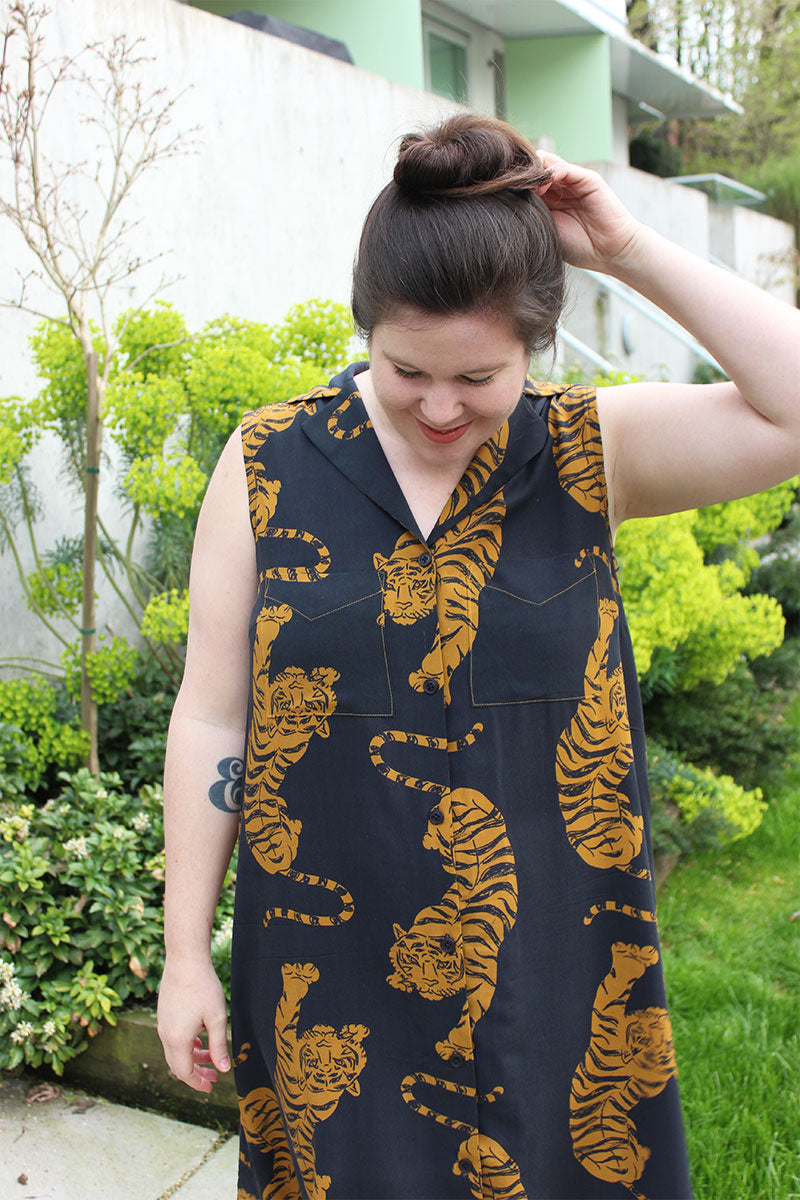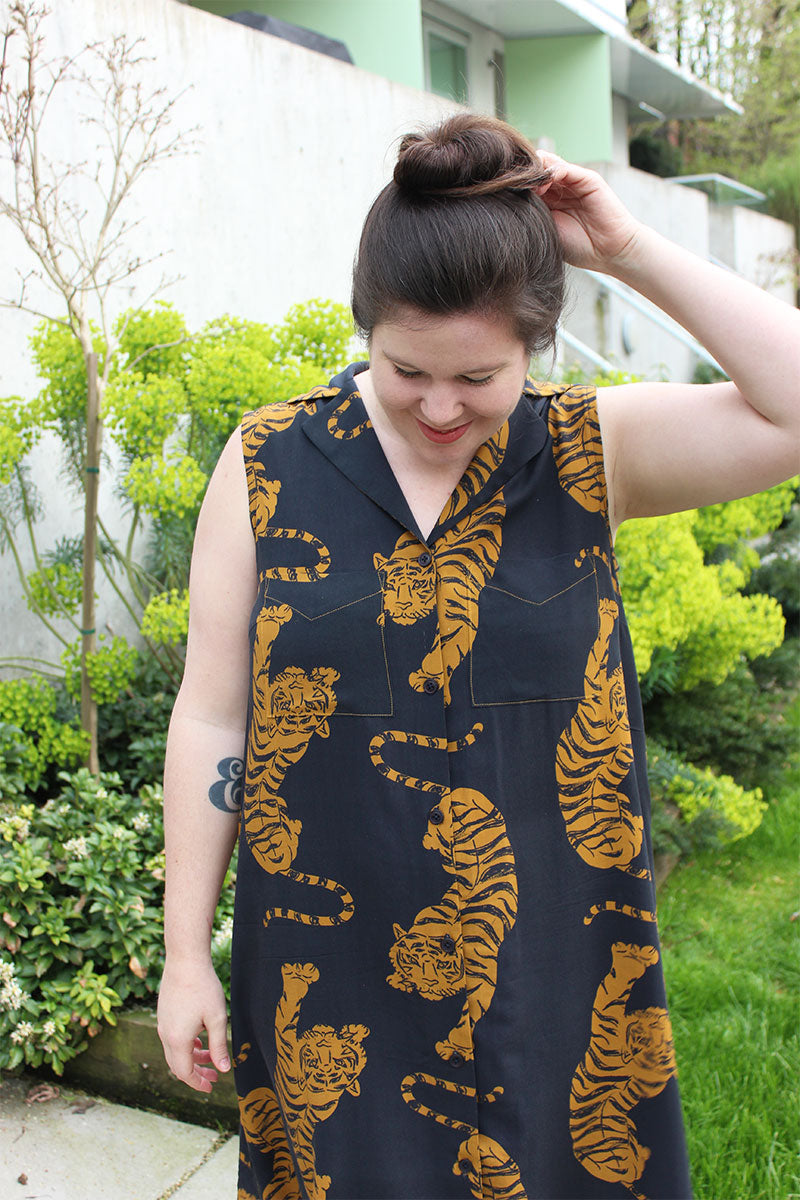 This project began when Jenny from Workroom Social asked if I would like to help spread the word about their latest fabric collection. I was SO thrilled to be included because I love Jenny and the Workroom Social fabrics are sooooooo gorgeous. They are seriously yummy. The fabric line is all beautiful rayon prints that are perfect for fashion. The fabric base is heavier than a challis and it sews up so nicely. How could I resist?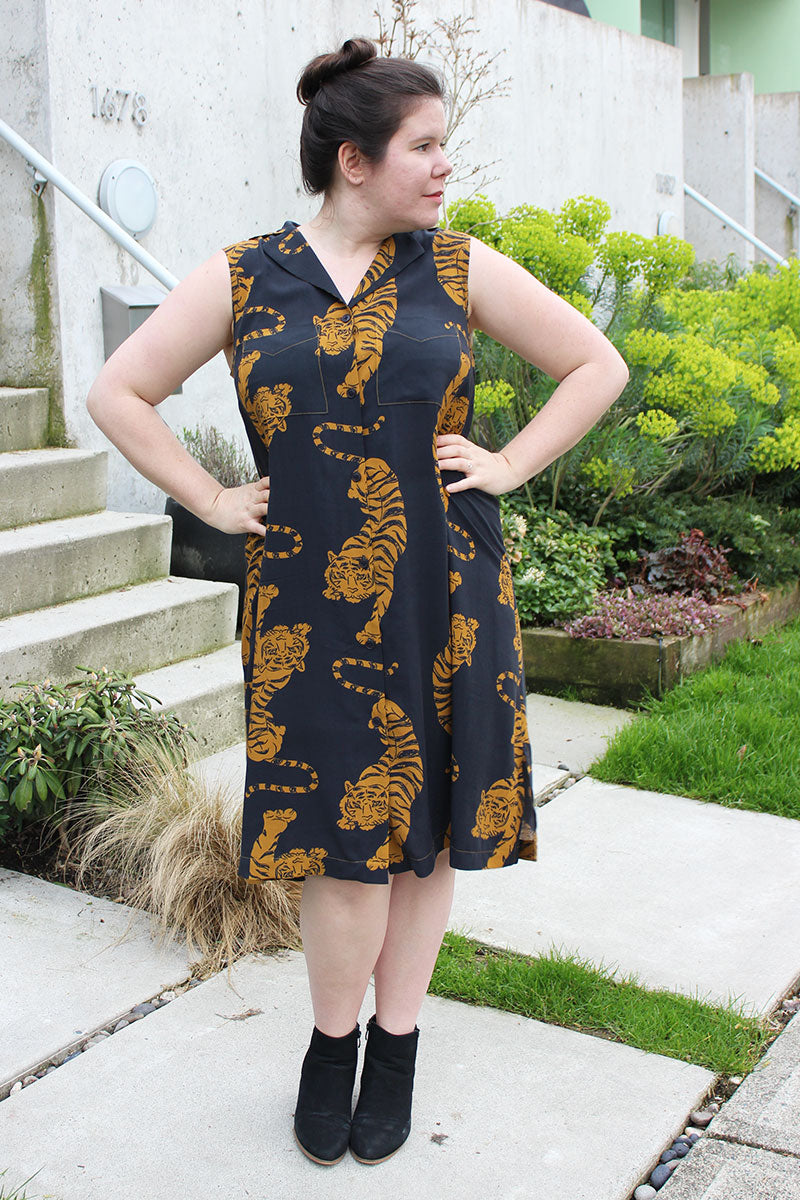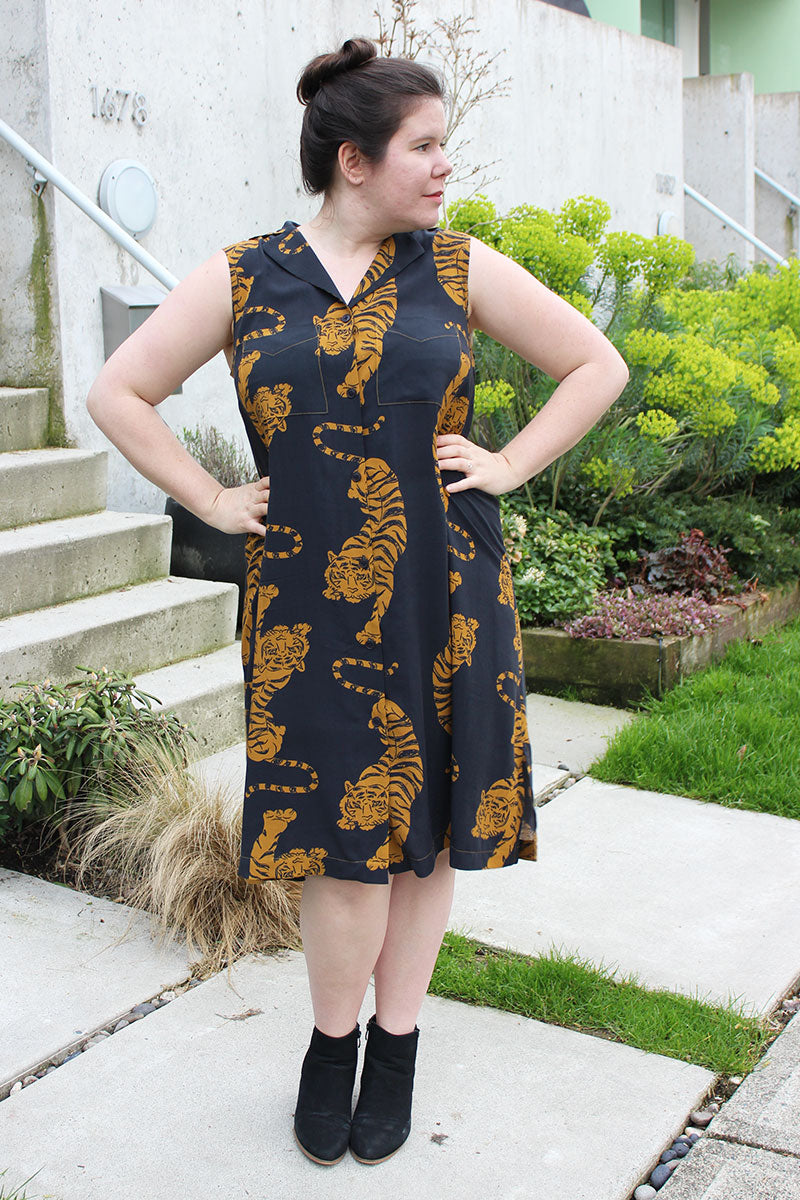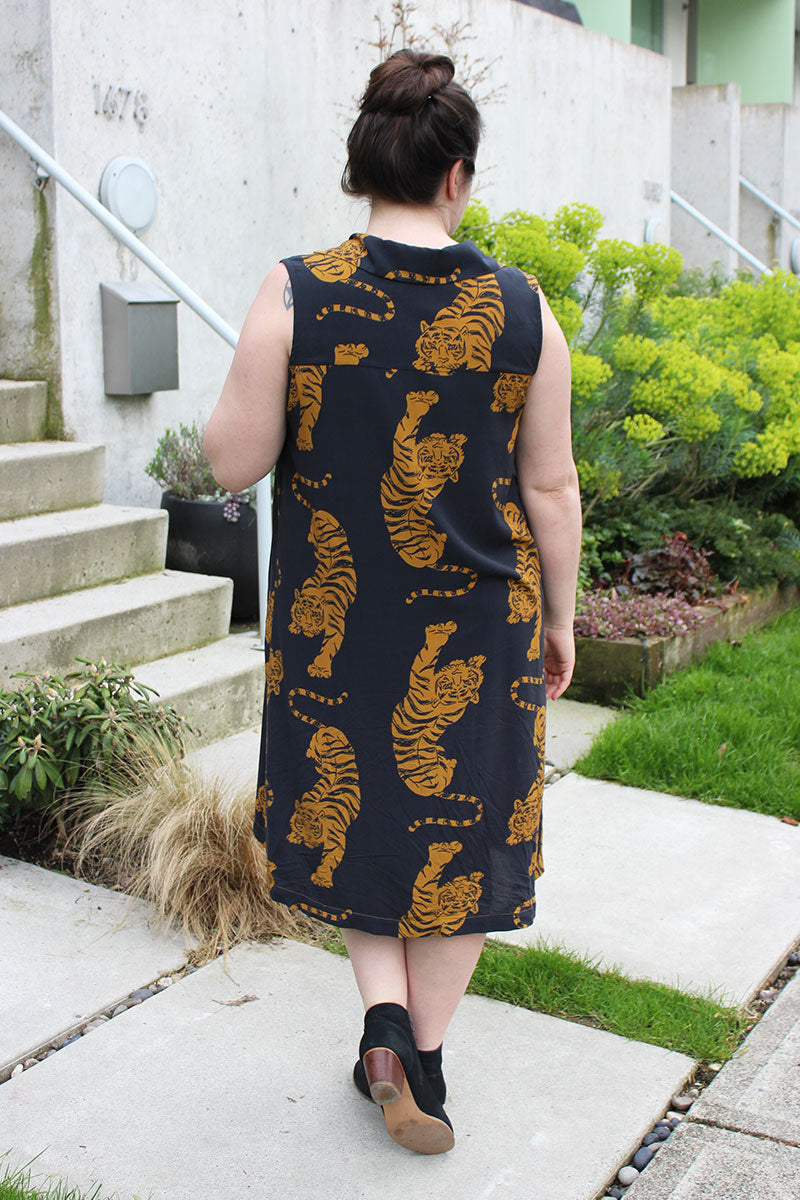 It was hard to choose a print from the collection but these tigers are truly a showstopper. This print was designed by Kelli Ward from True Bias! She really nailed the vintage-vibe of this print while still keeping it modern and very cool. This tiger fabric is currently sold out, but they might be re-stocking it one day, fingers crossed. I encourage you to check out the other prints still available as they are all gorgeous.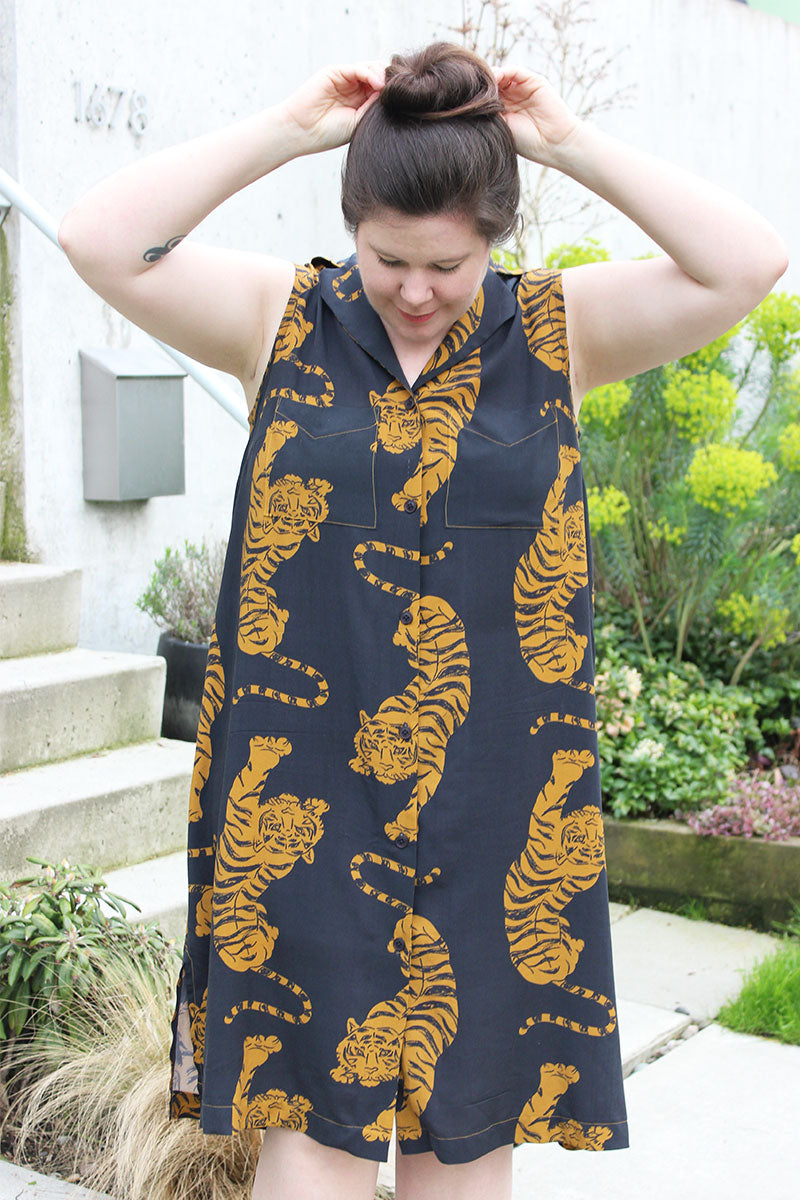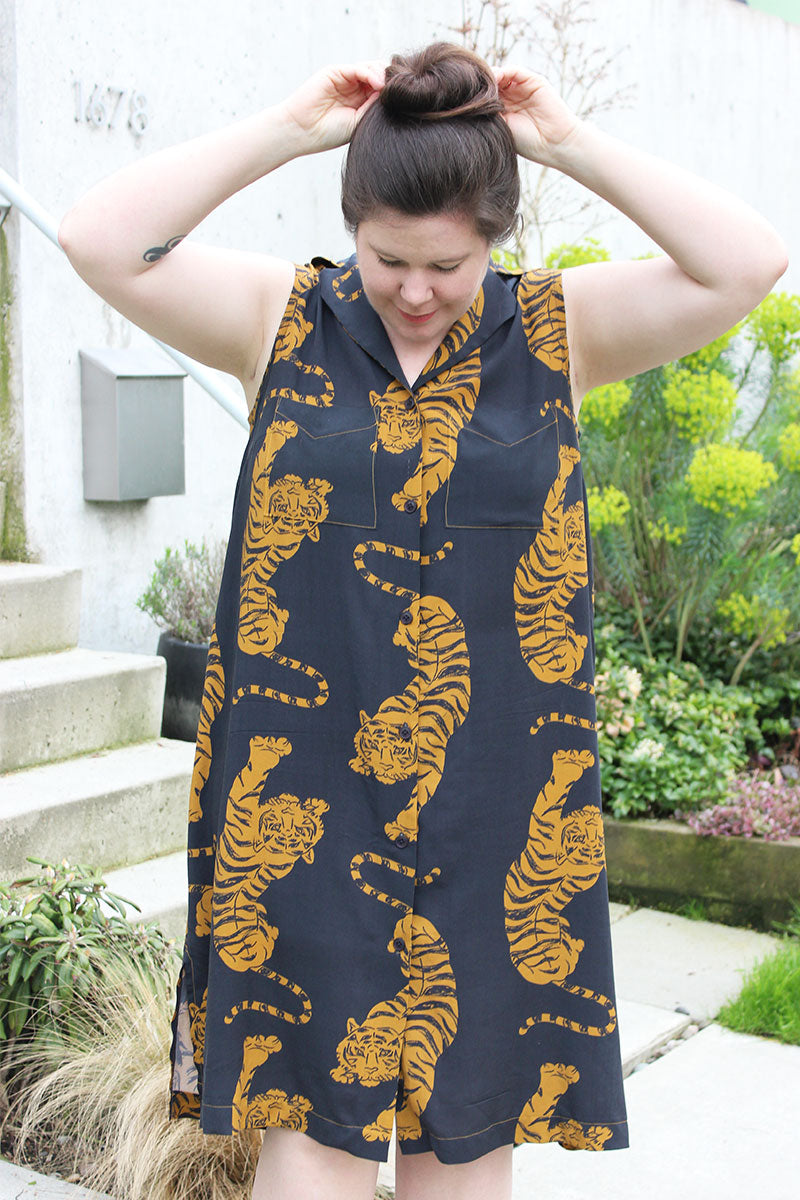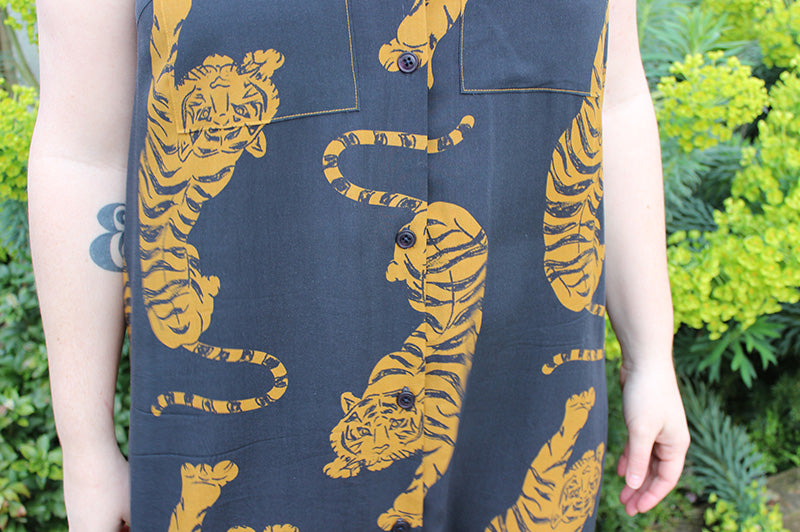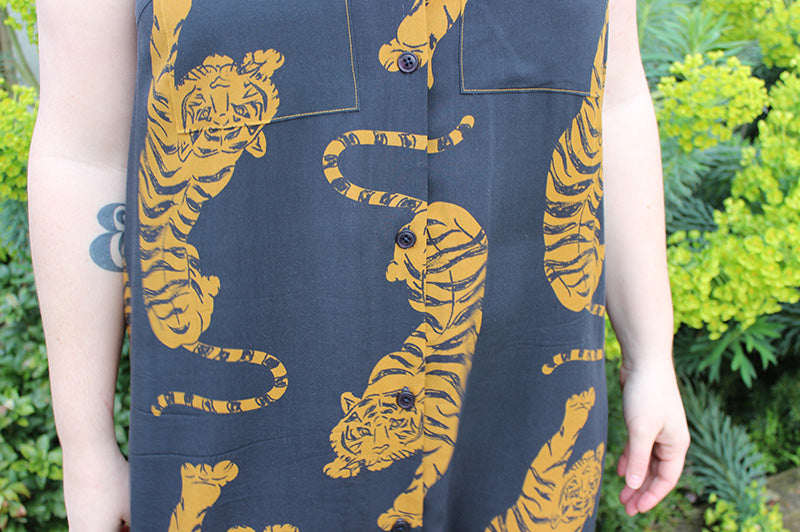 Now, on to the dress. I knew I wanted a simple dress to highlight this print. I made the Reeta Shirtdress from Named a couple of summers ago and I had been thinking about making a sleeveless version. This felt like a good combo thanks to the simplicity of the shirtdress – no waist seam, no front placket, no collar stand, and I could eliminate the drawstring.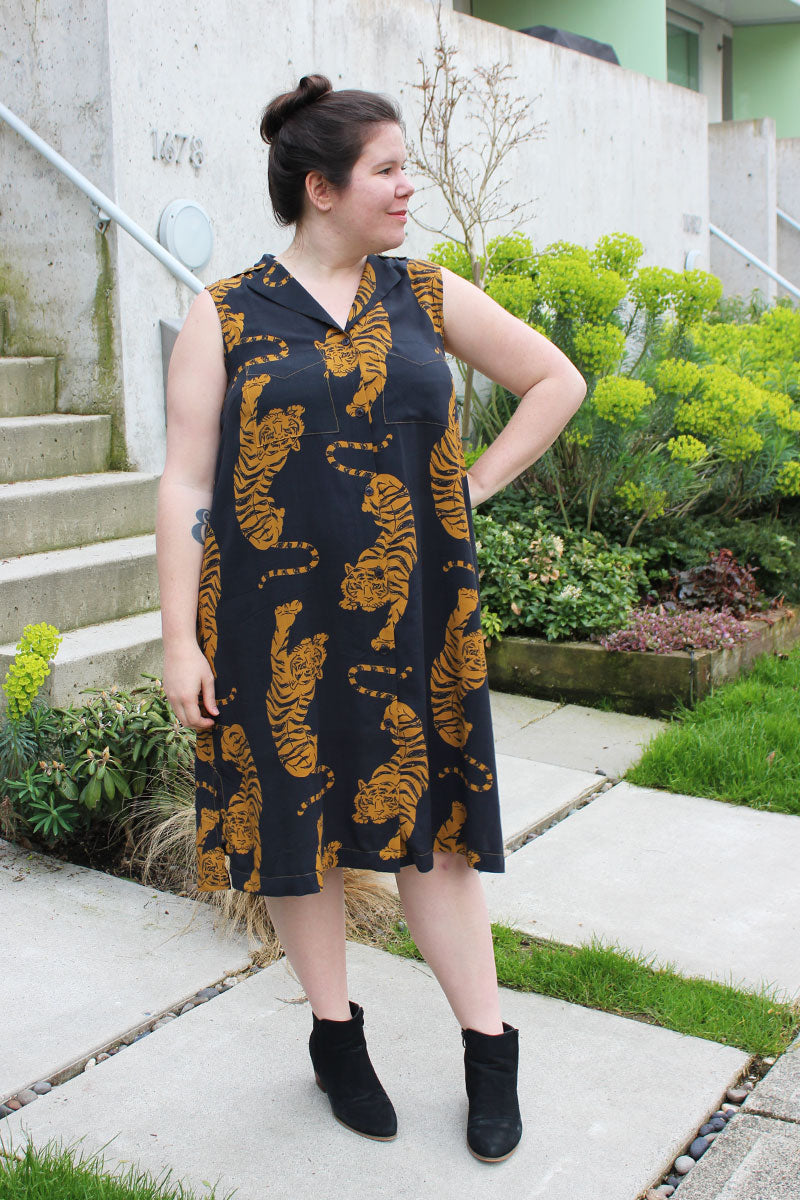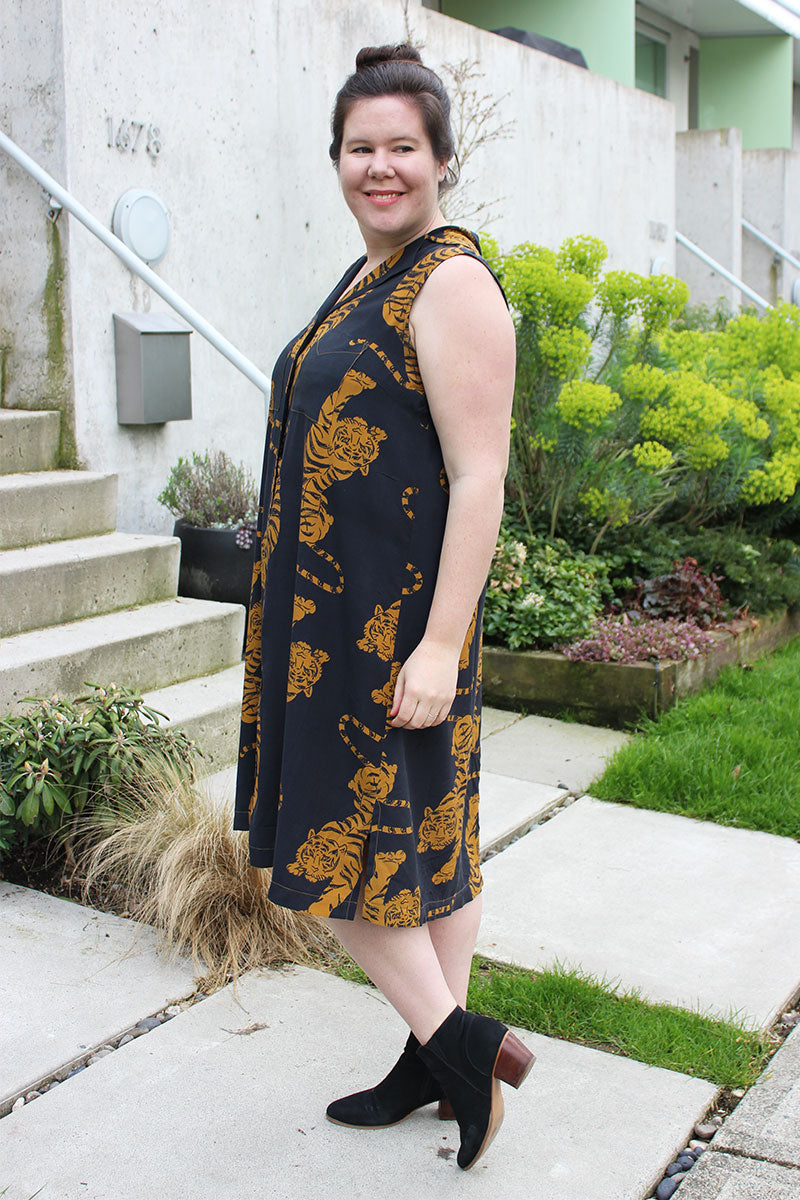 In order to ensure a good fit in the sleeveless armhole, I moved the bottom of the armscye up and the top of the armscye in towards the neck slightly. If I were to make this again, I would move the top of the armscye in even more. I finished the armholes with bias facing.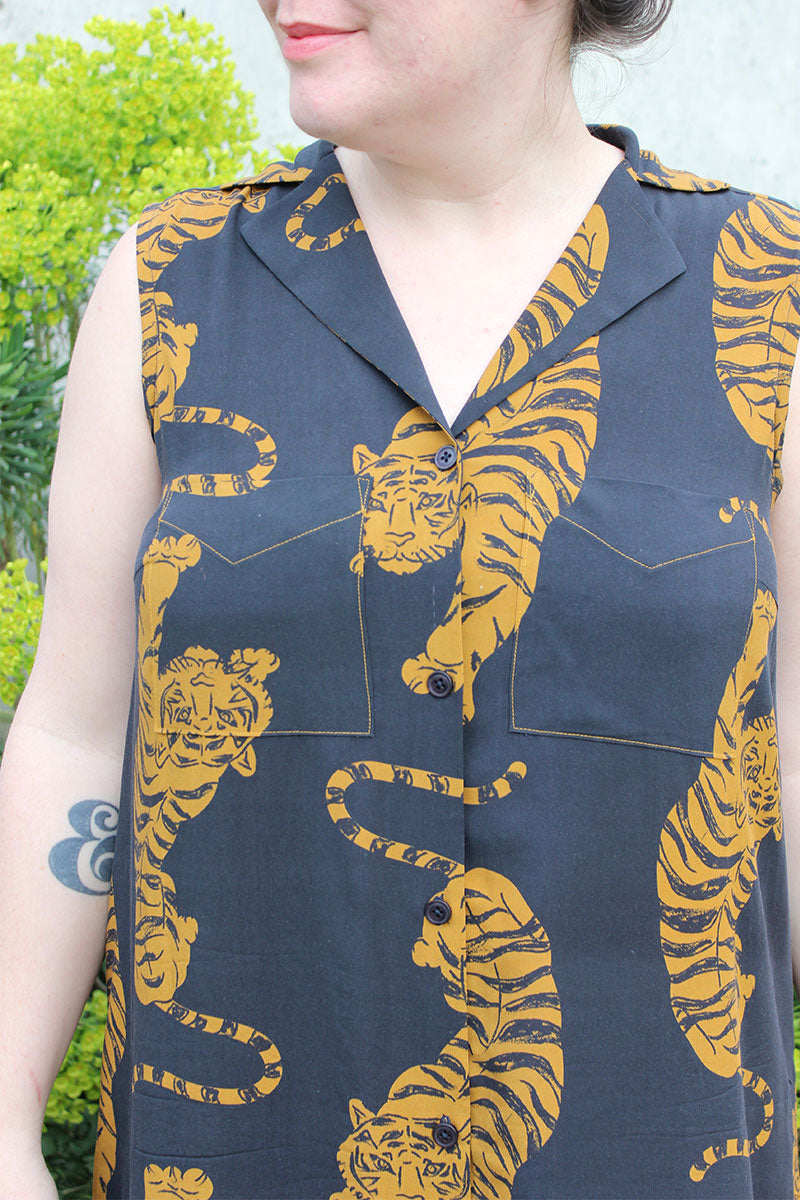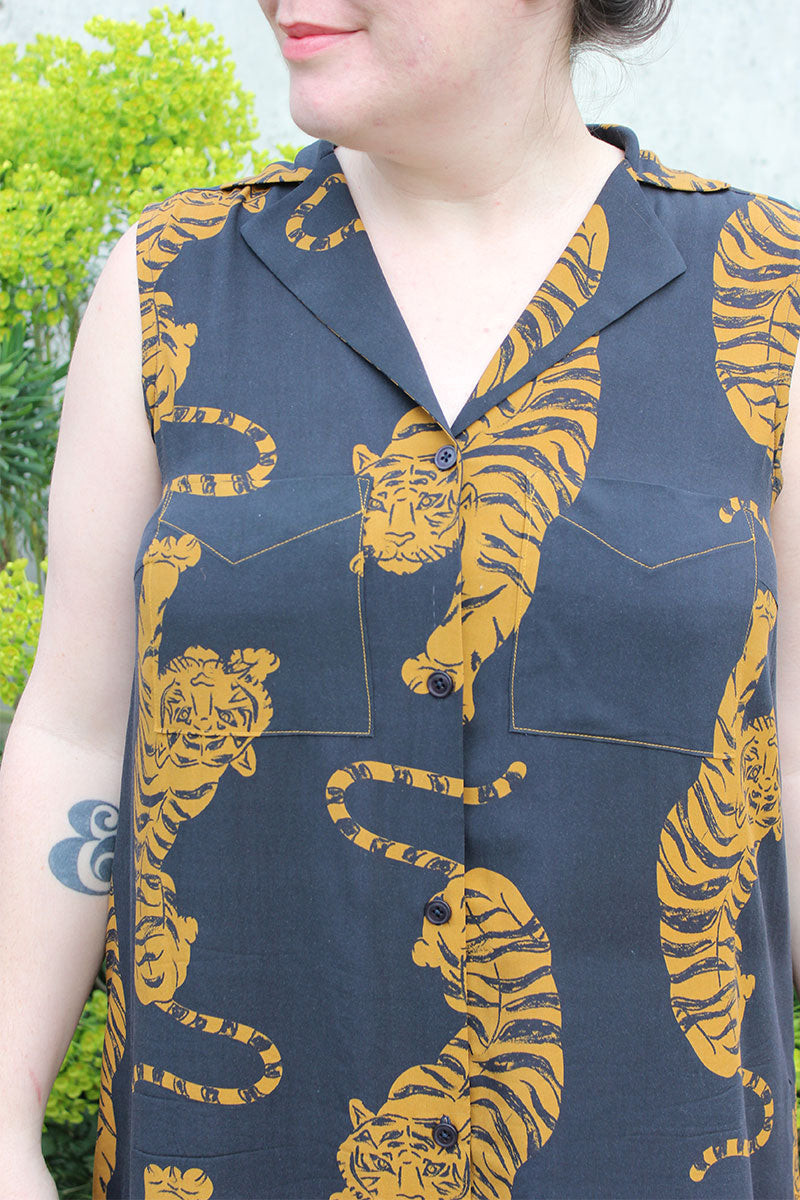 Cutting out this project took FOREVER. I obsessed over every seam and how I could make the tiger print look the best it could look. I knew I wanted a seamless front seam and pockets, so that was my priority. I changed the pocket design to a flat pocket. I was working with less fabric than required by the pattern, so I ended up shortening the dress and cutting the facings out of multiple pieces. Make it work! I only had the tiniest scraps left after cutting this project out, which is always very satisfying. I am really proud of the pattern matching I accomplished here. It is some of my best ever!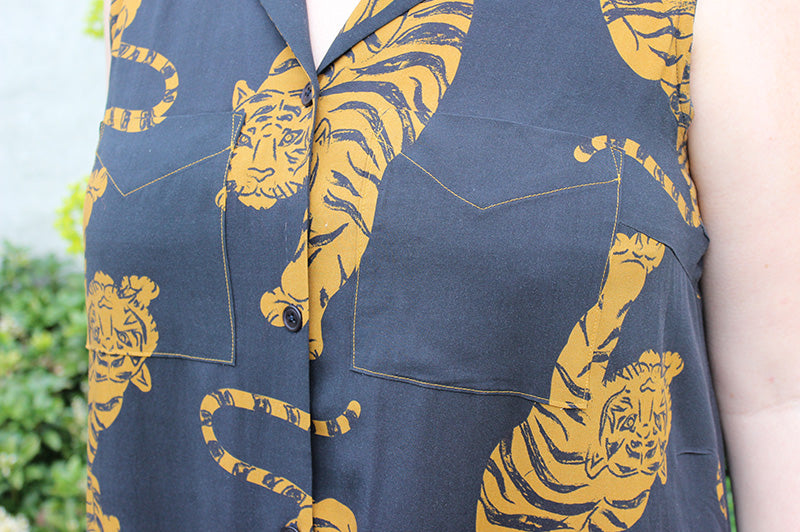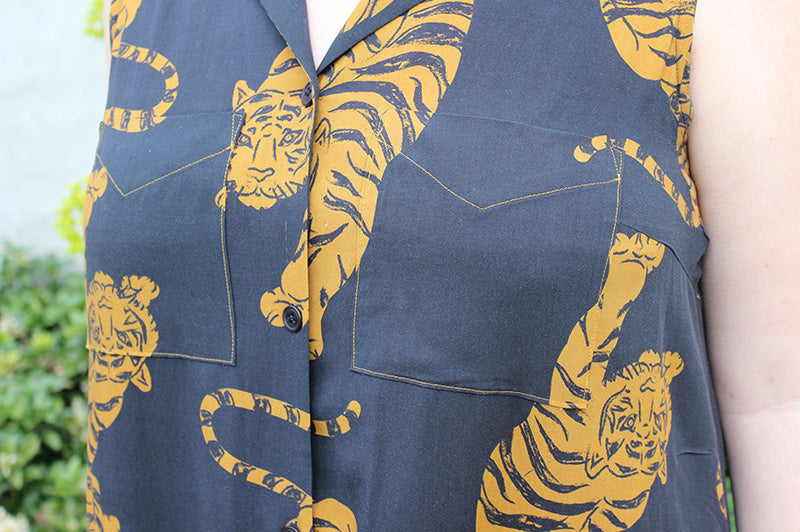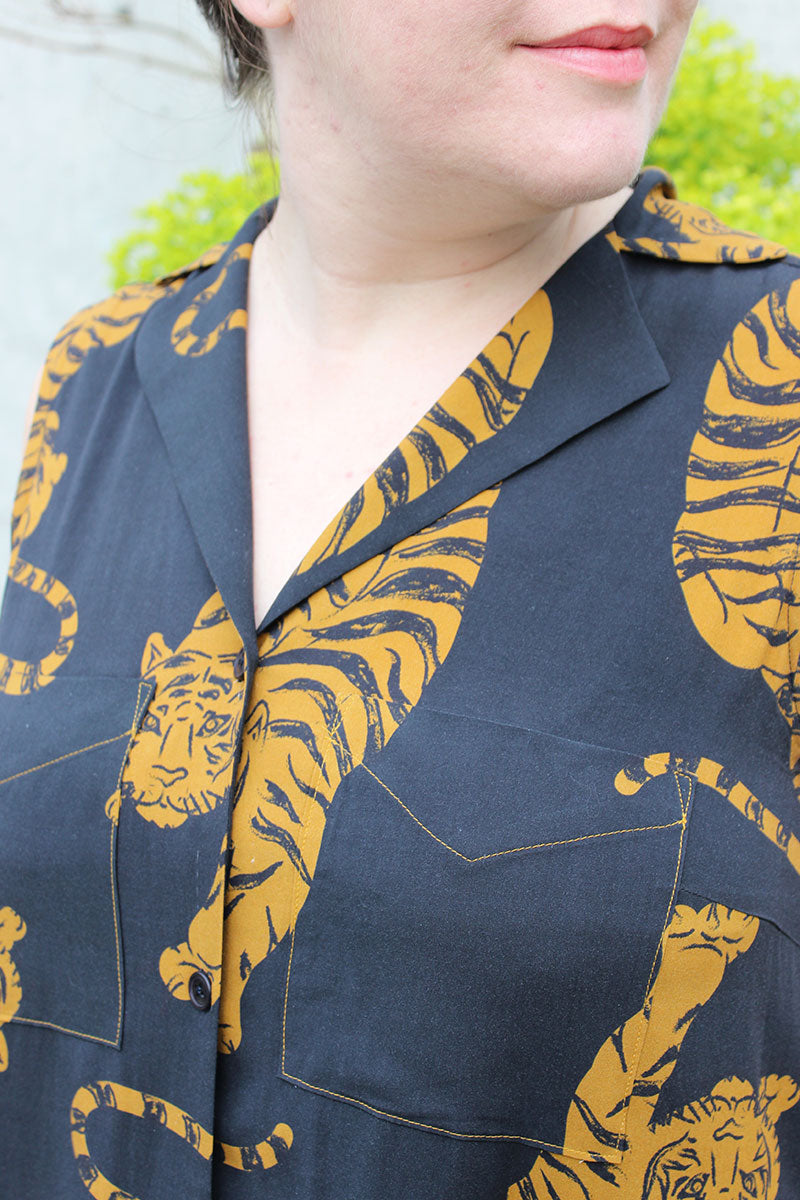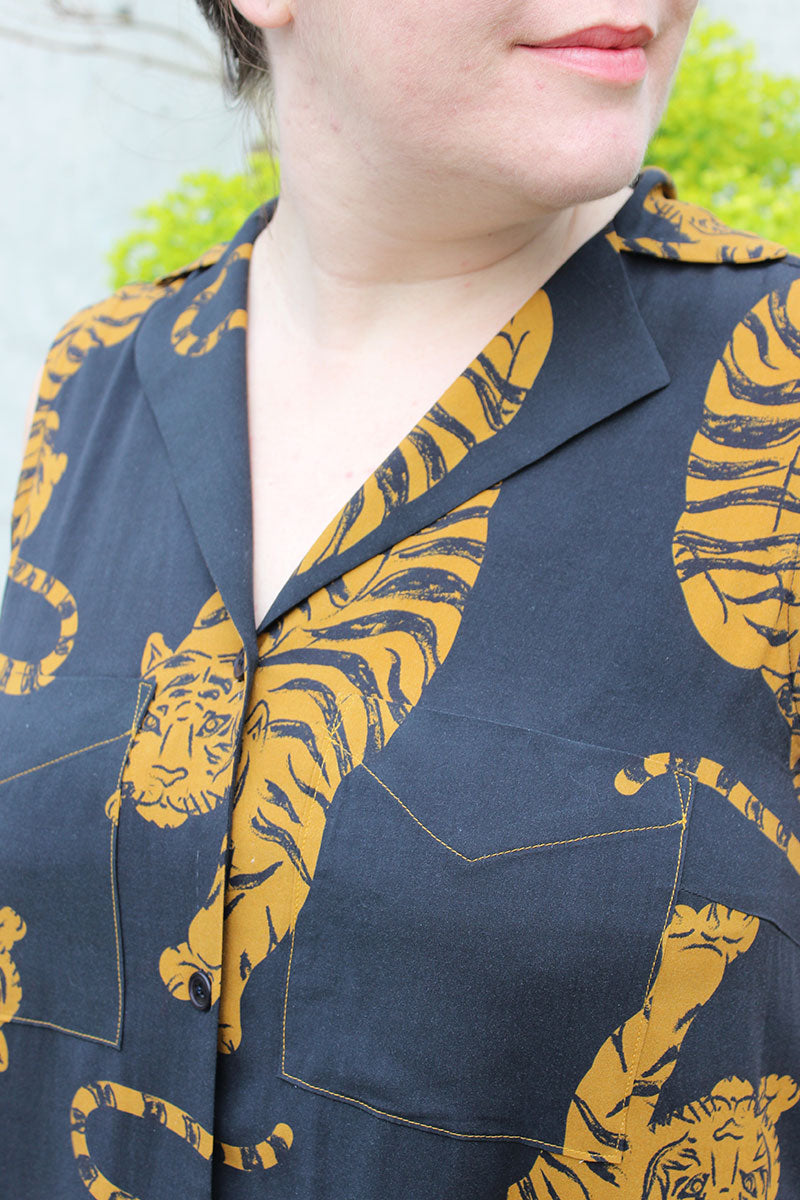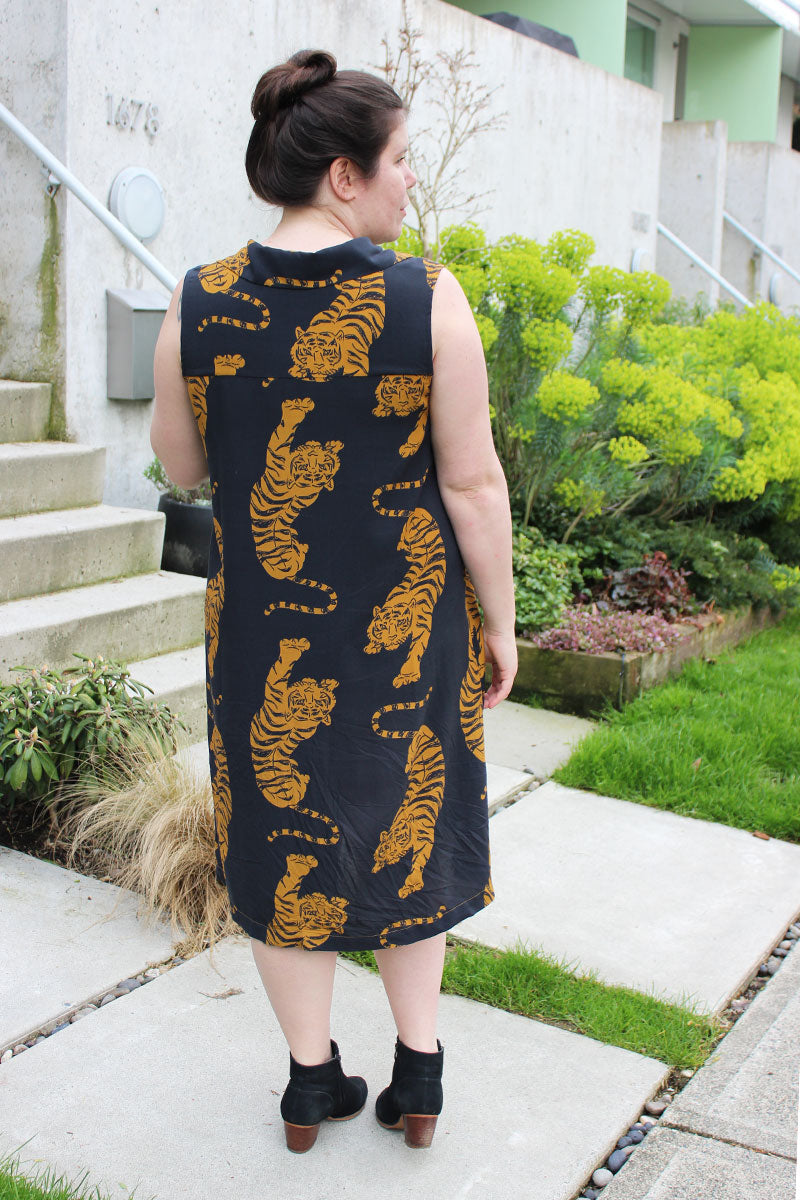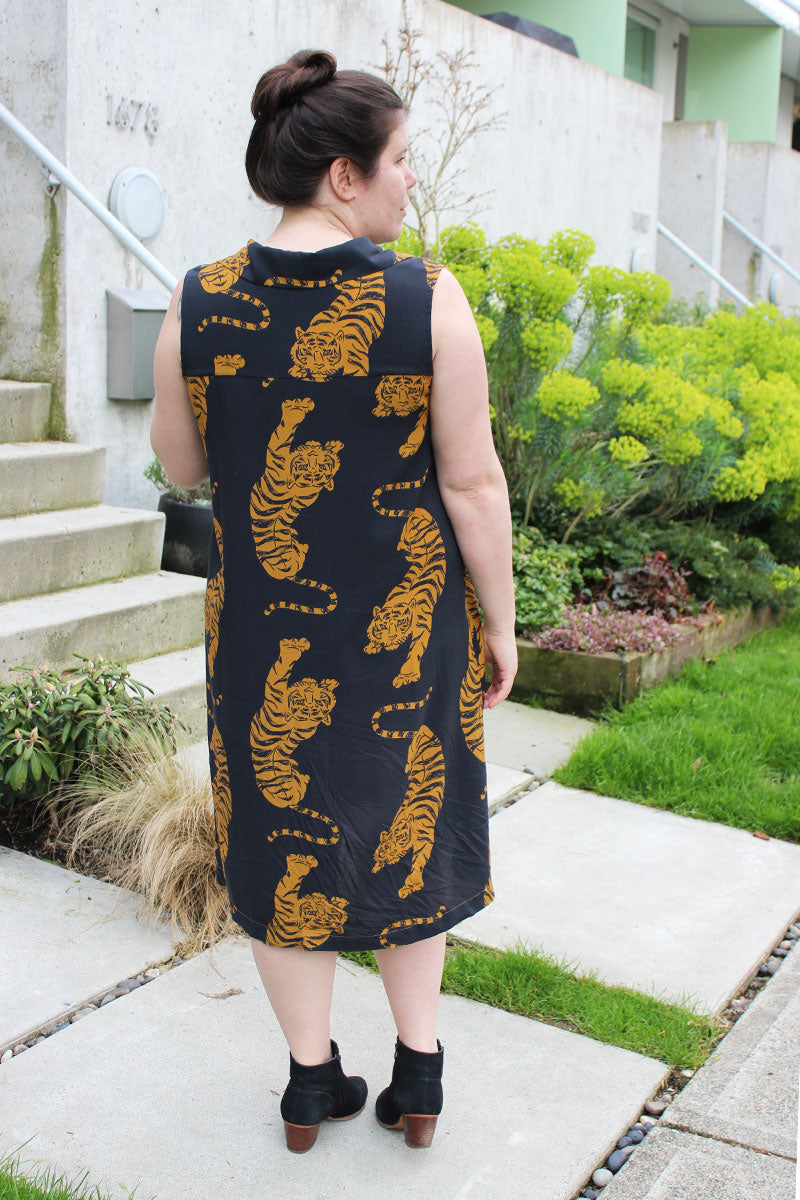 This is such a great dress for going out for dinner or drinks, or even wearing open and layering over jeans and a tank top. I have been getting lots of wear out of this and every time I take it out, it gets a lot of attention. I mean, there are tigers, so no surprise there 🙂