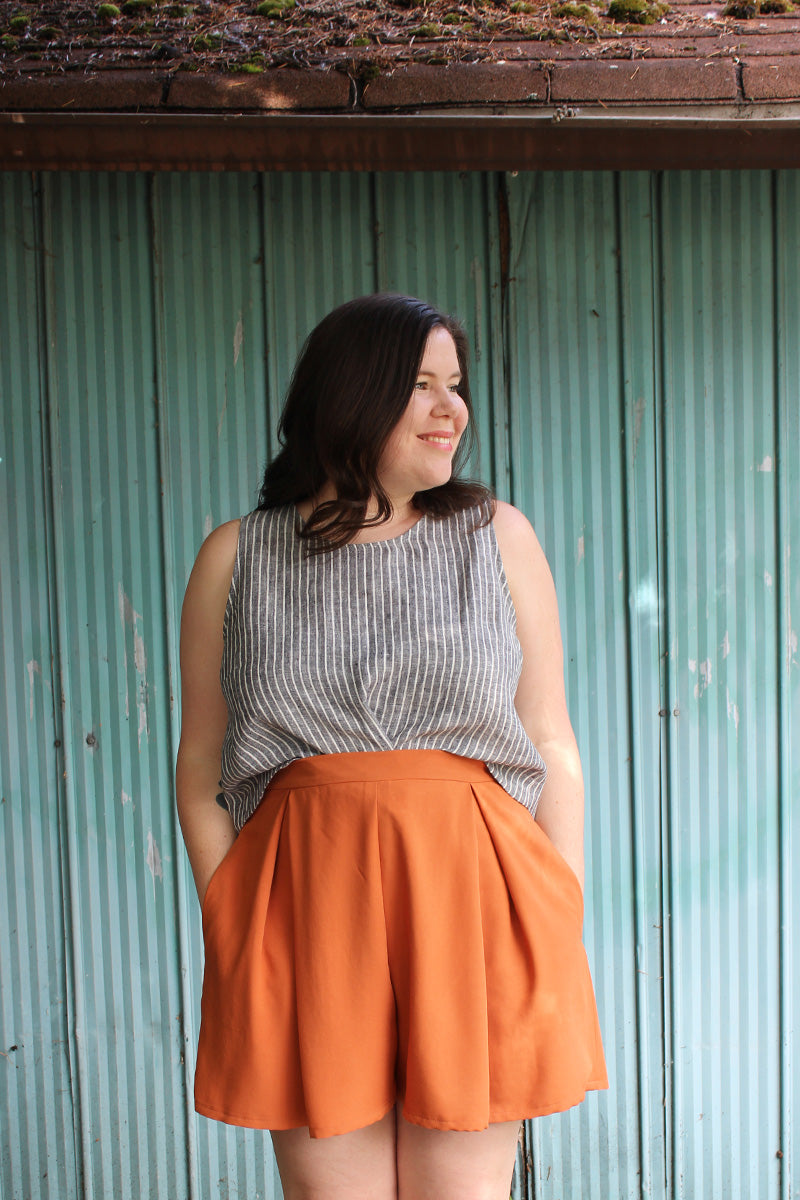 Thank you so much to all who have supported the re-launch of Winslow! I needed to share more about this version because I seriously LOVE these short culottes and the photos we took for this make. They are some of my favs!
Winslow is 20% off until the end of May! No coupon code required!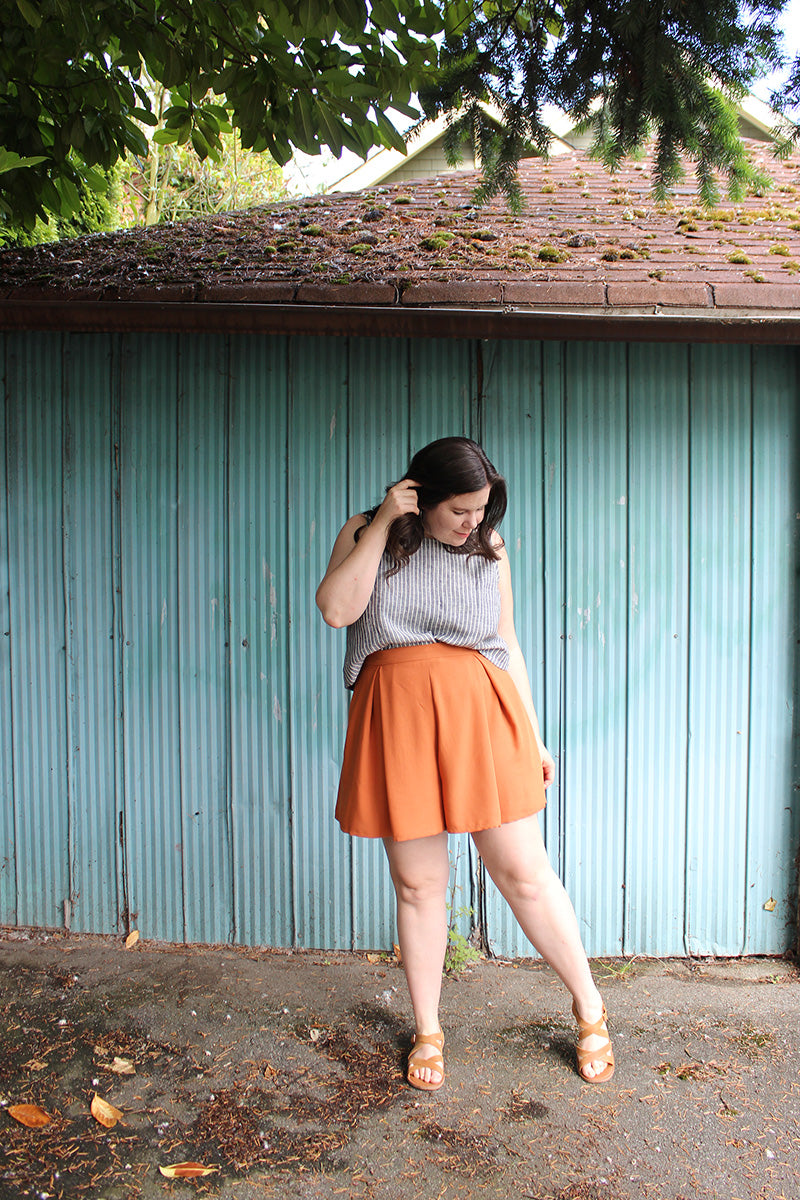 For a little behind the scenes, Sam and I typically walk around our neighborhood on the lookout for good photo locations. We always look in alleyways because they have colorful garage doors that make excellent backdrops! Bonus points if the door is in the shade because then the light is less harsh. This garage is a real gem. There is something about the contrast between the orange fabric and the teal background, don't you think?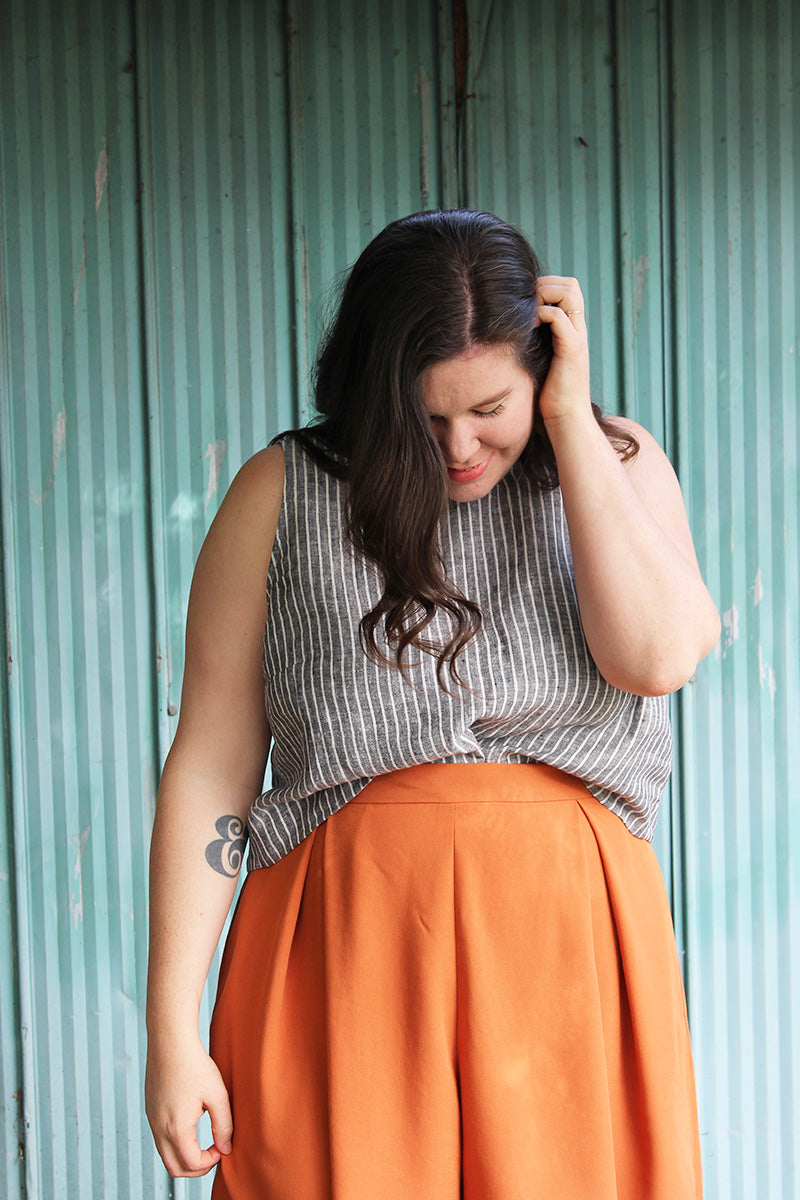 These Winslows are view A of the Winslow Culottes Pattern. This view is designed to make the perfect summer shorts, ideal for sitting on picnic blankets in the park or riding bikes to the farmers market! It has the look of a mini-skirt, but the comfort and wearability of shorts.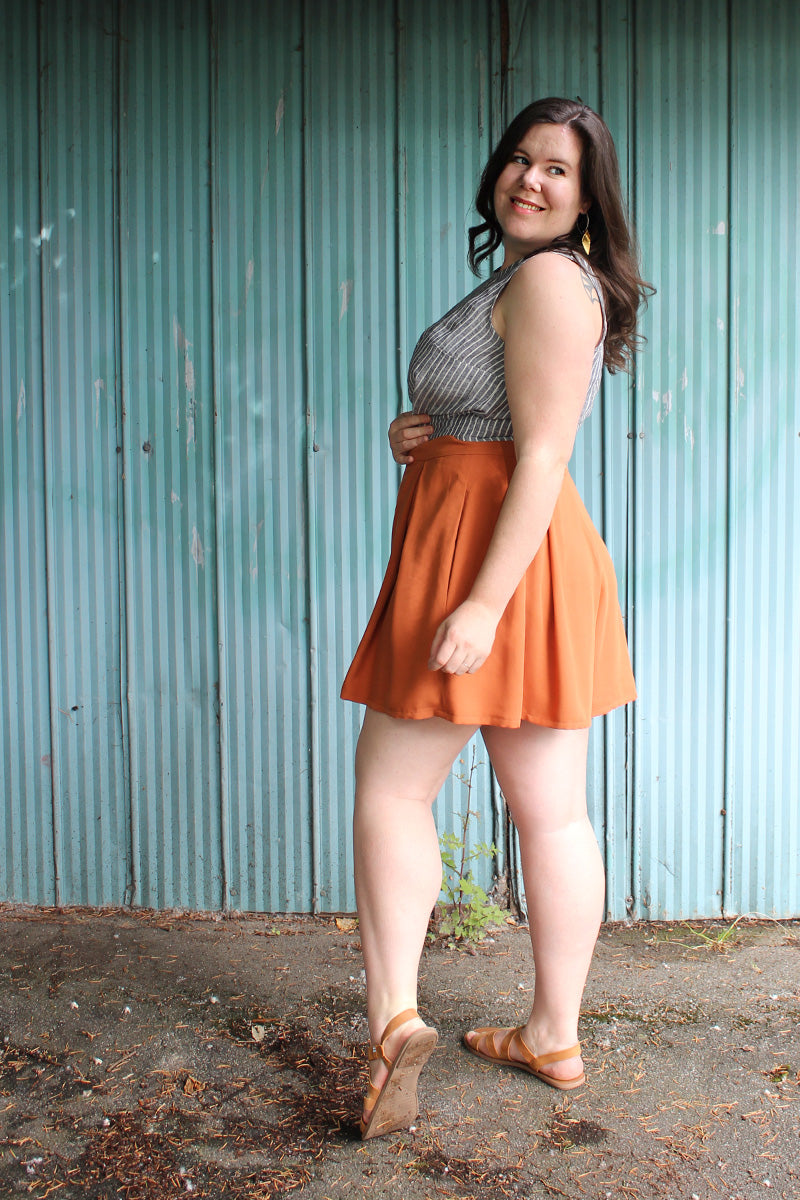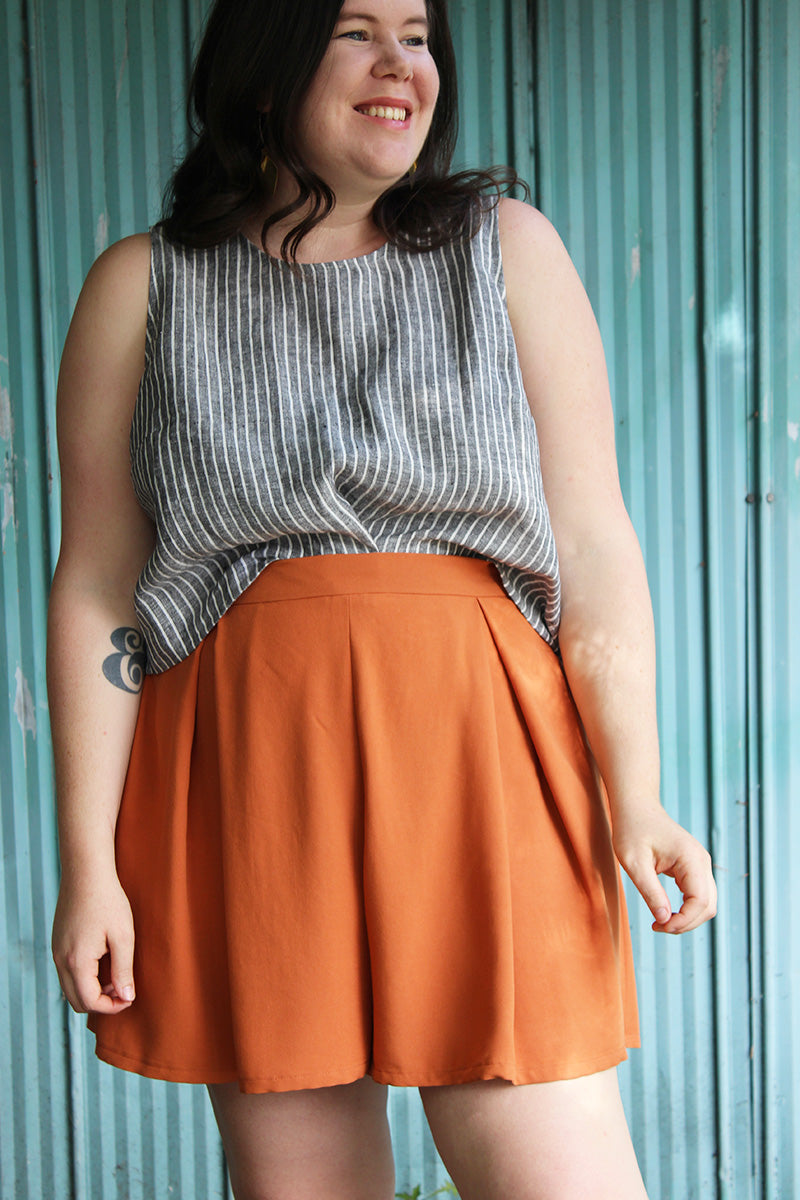 These Winslows are made from rayon twill, which has a similar weight to Tencel twill, but a softer and warmer hand feel. I love this fabric for Winslow! I got this fabric at Blackbird Fabrics. They are out at the moment but they do carry it from time to time. Tencel twill is a great alternative.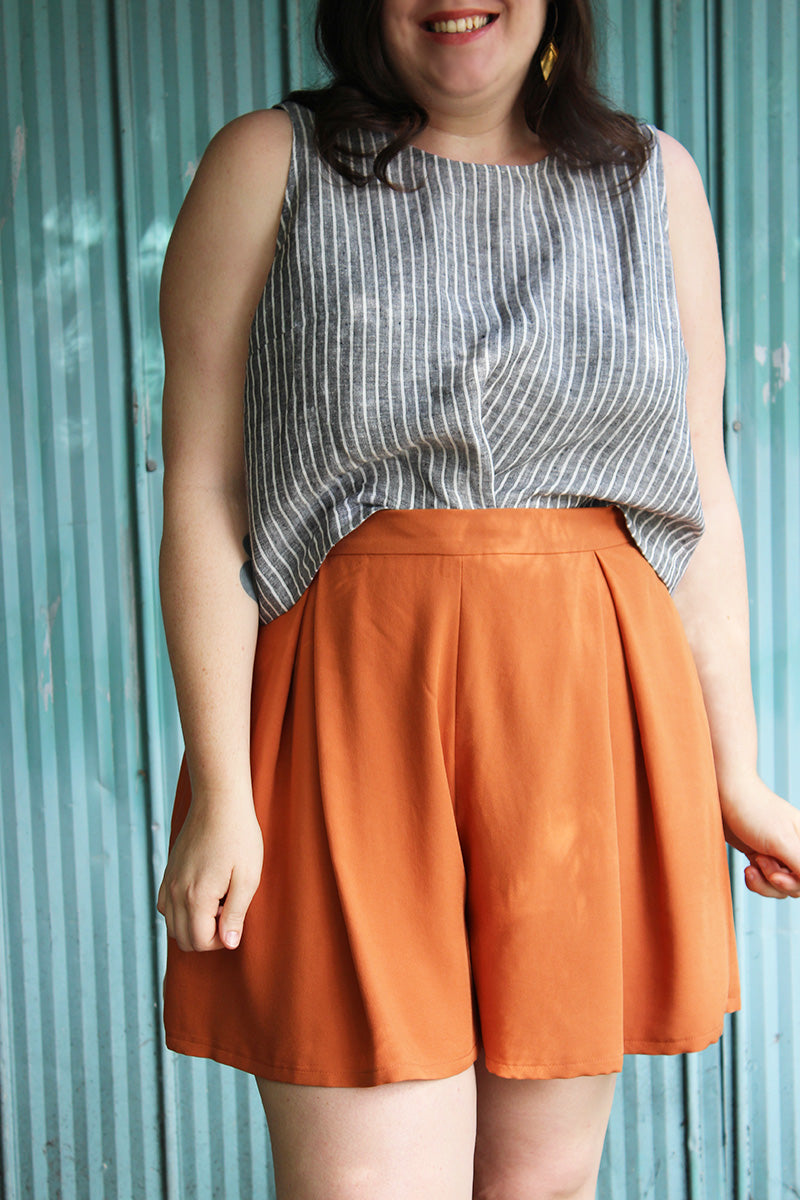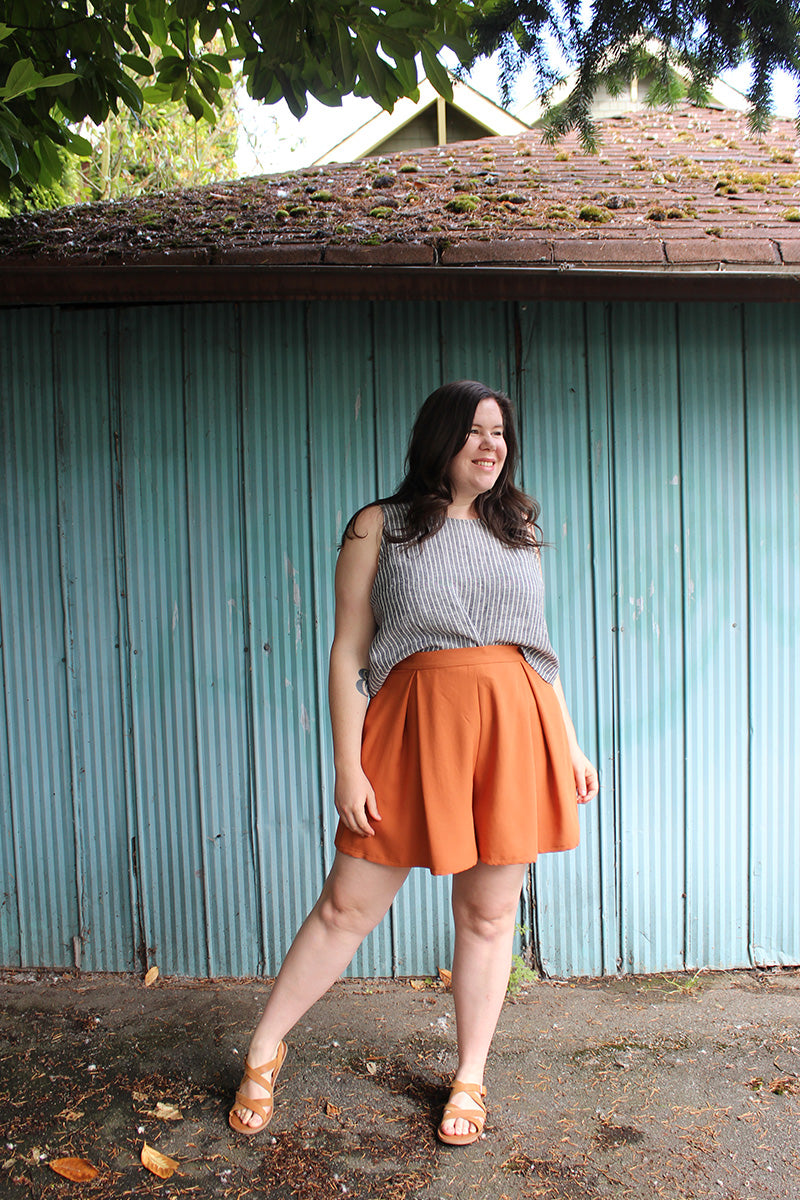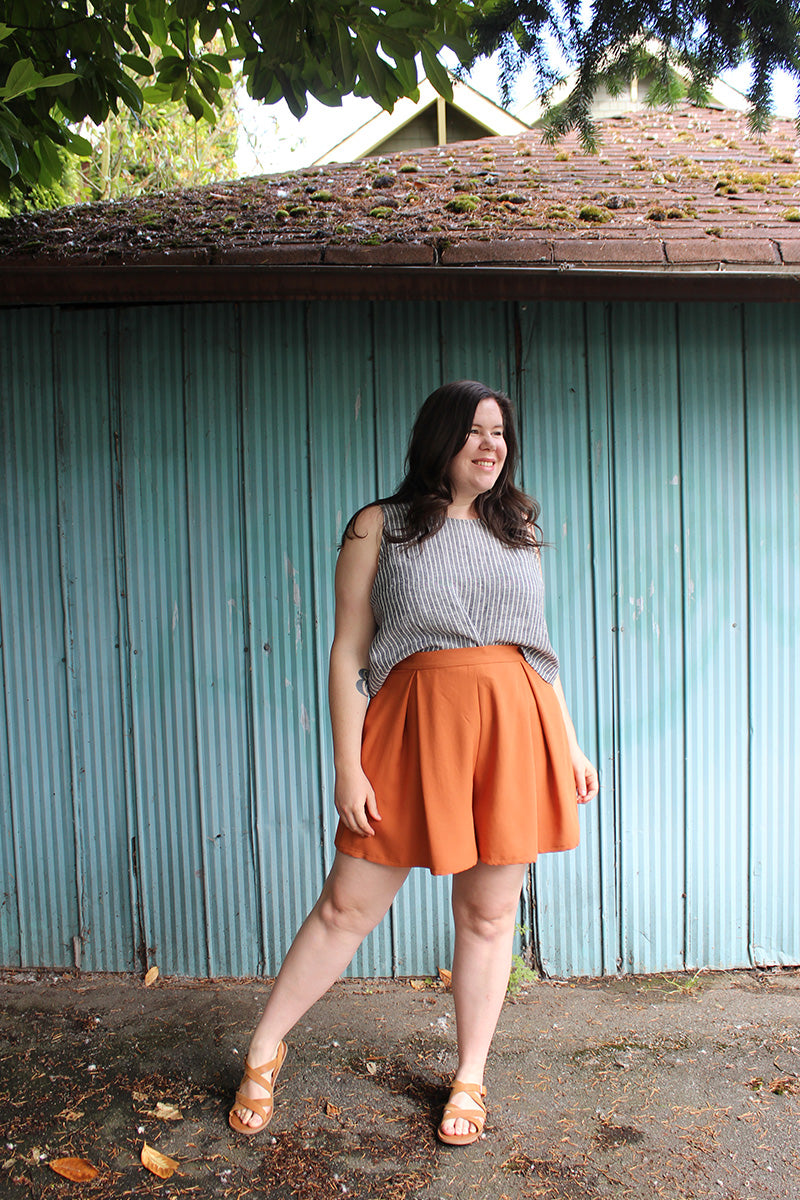 You may be wondering – what is that top you are wearing? Well, it's a little sneak peek of one of our summer patterns that will be available in June! I designed it with Winslow in mind, because they make such a lovely pair. Stay tuned for more updates on that top soon!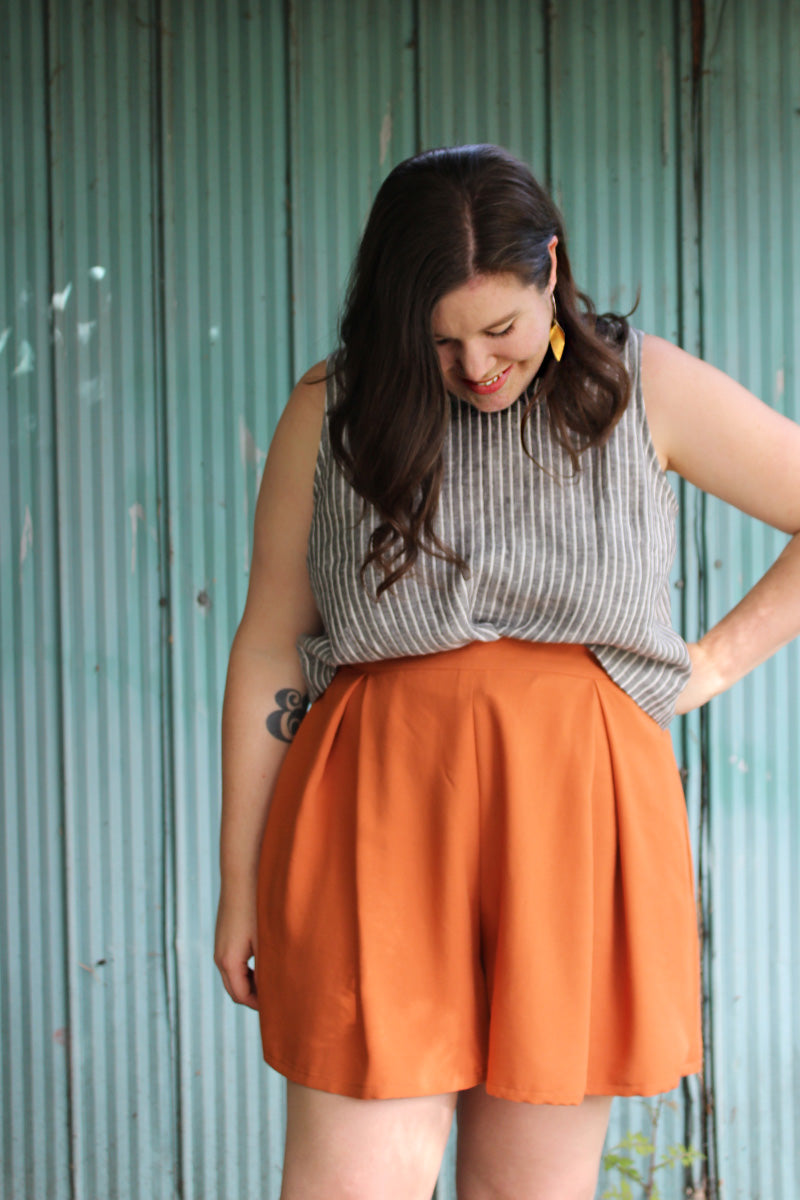 I really do love all views of Winslow, and it is so easy to customize to your personal tastes. Shortening or lengthening any view is so simple and there is even a full sewalong!
You can grab the Winslow Culottes for 20% off until the end of May. That's only a couple more days! No code required.