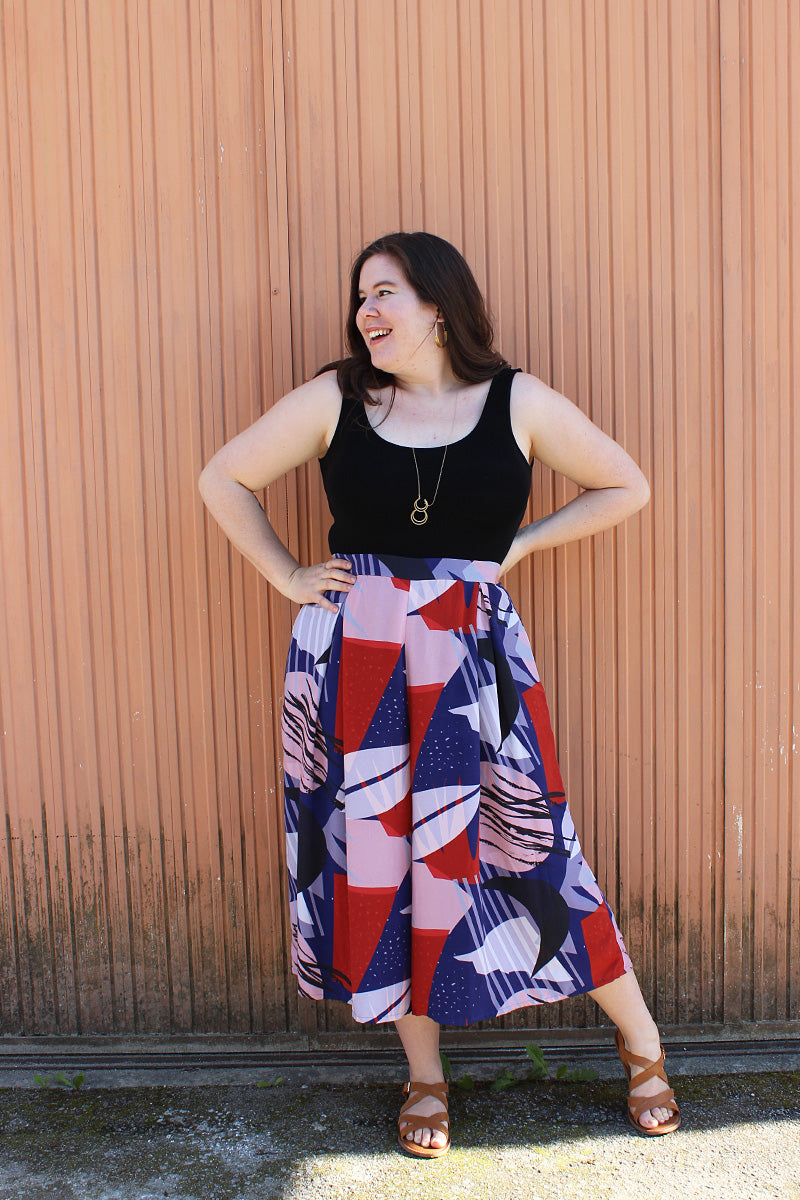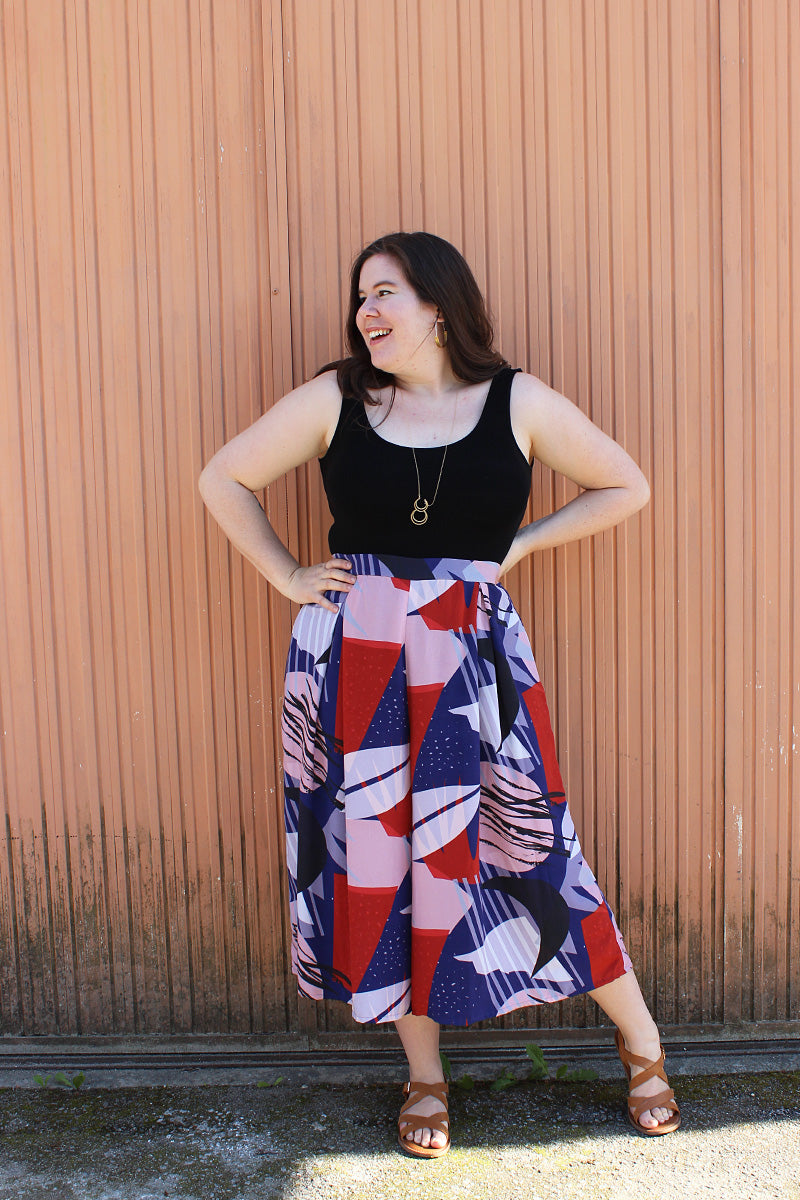 I have another project to share that is made from Workroom Social fabric. This print is from their latest collection and it was designed by Kelli Ward from True Bias. I simply could not resist getting some when I was at Camp Workroom Social last October.
Today is the last day to grab 20% off the Winslow Culottes to help celebrate the new size range! No coupon code required.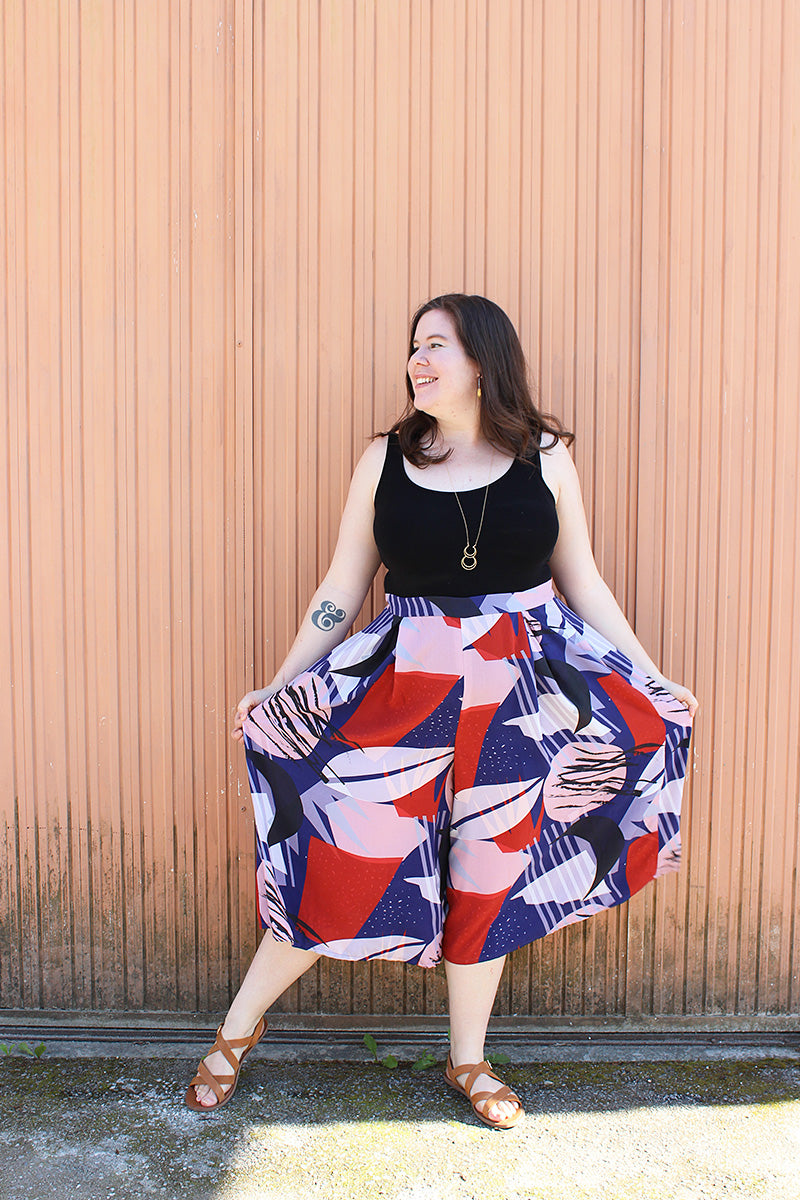 This is view C of Winslow, the classic culotte length. This view is what inspired the pattern and is my favourite way to wear Winslow! It is perfect in this rayon because it has gorgeous drape and it sews up beautifully. I love swishing around in this bold print!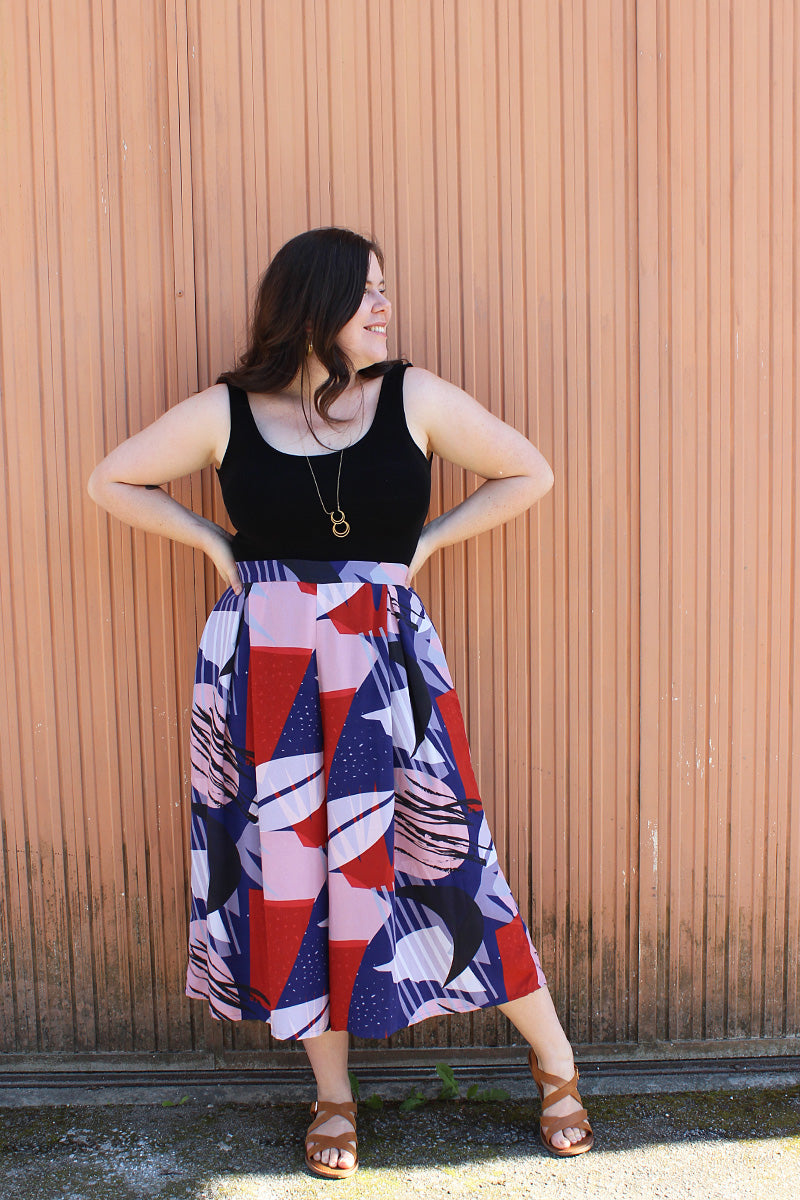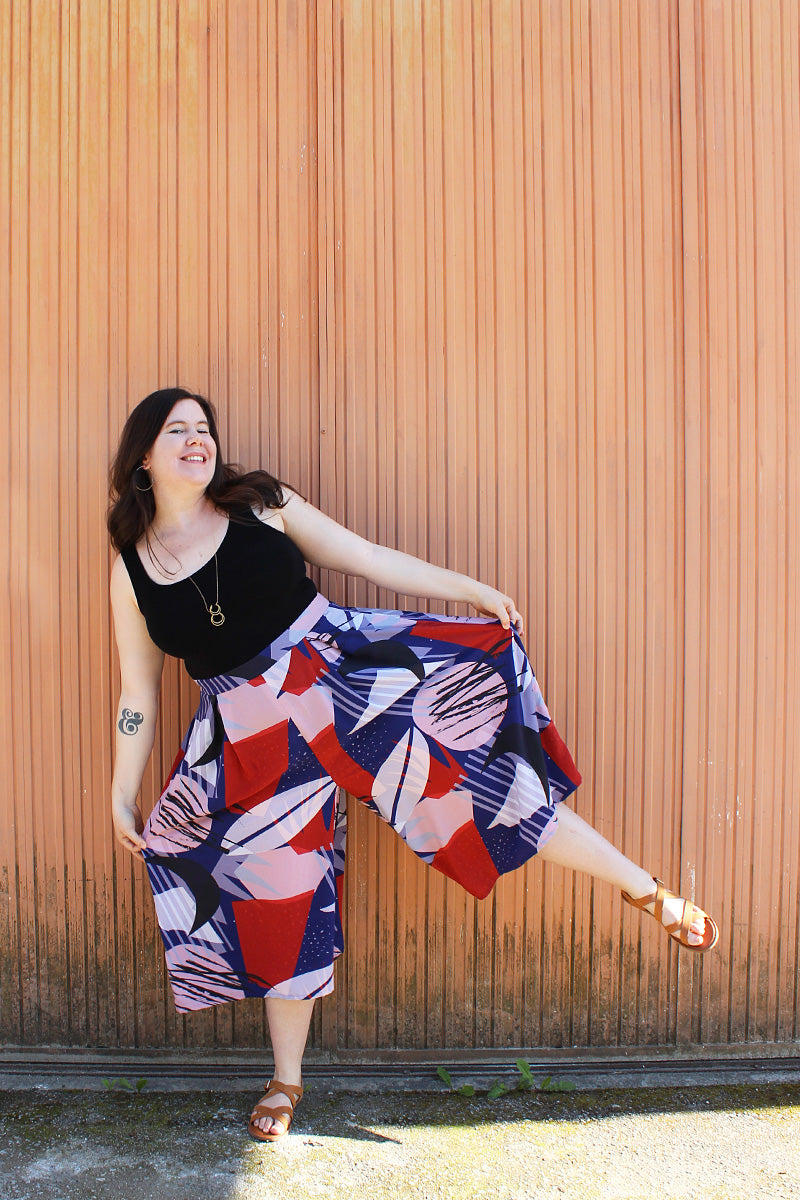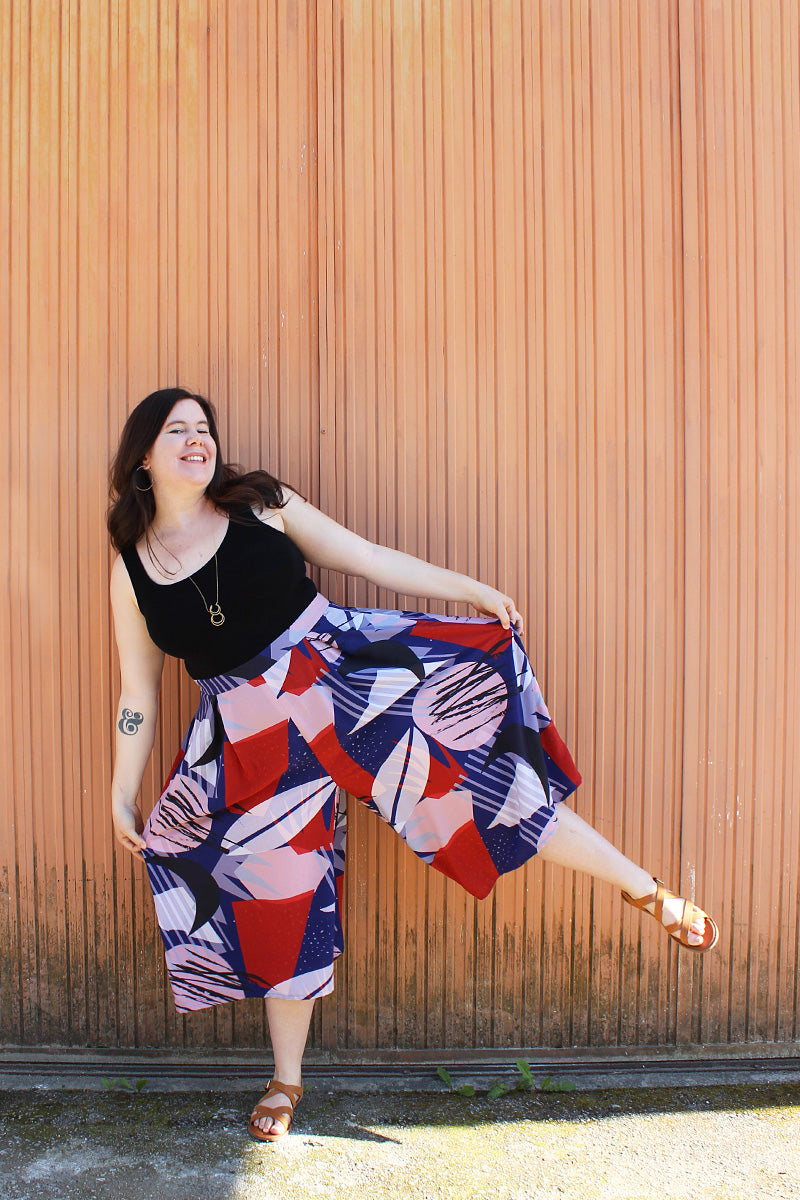 The Winslow Culottes are designed to look like a skirt but have all the wearability of pants! When you walk or move, the pant legs become visible and are so much fun to show off.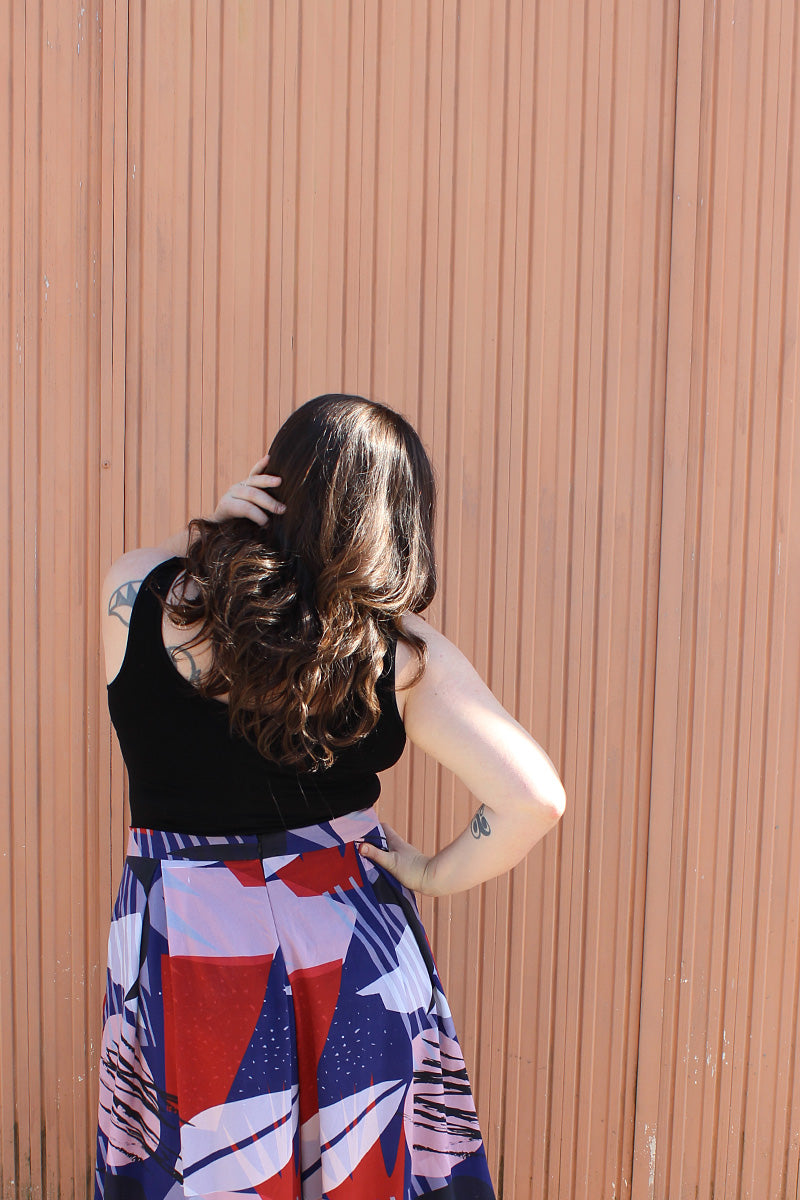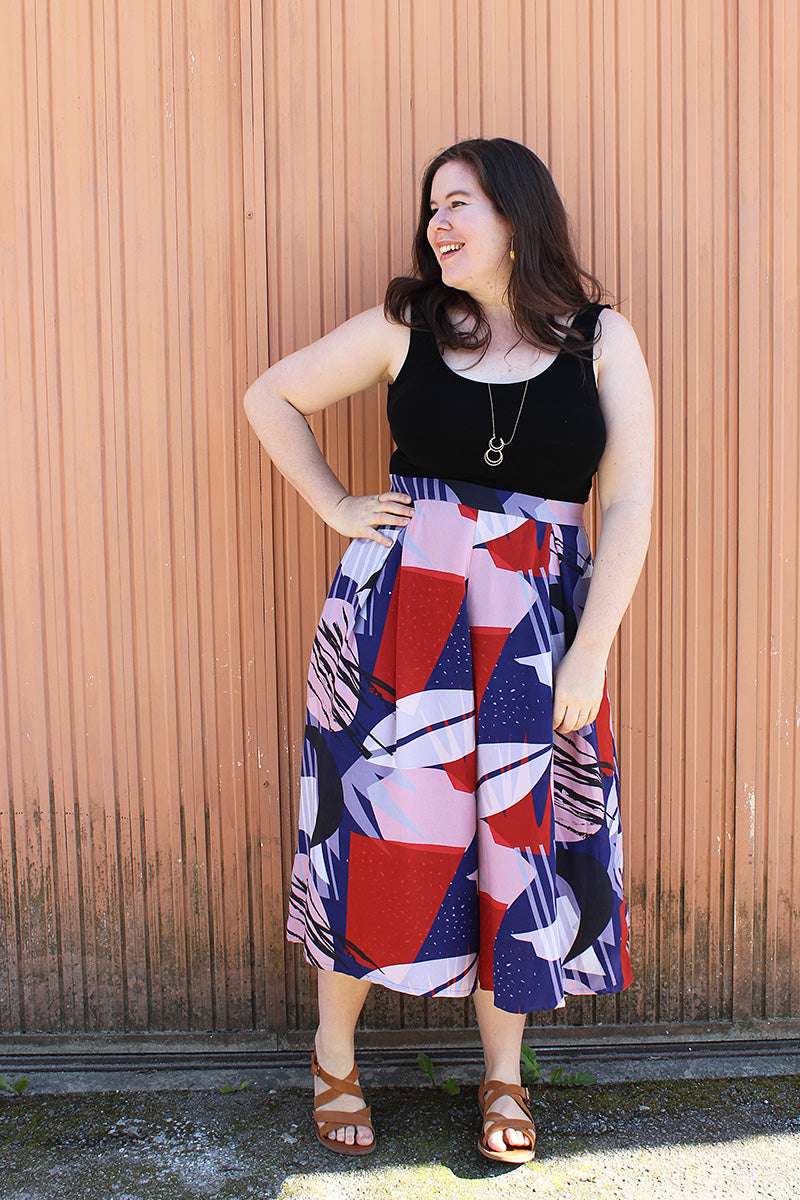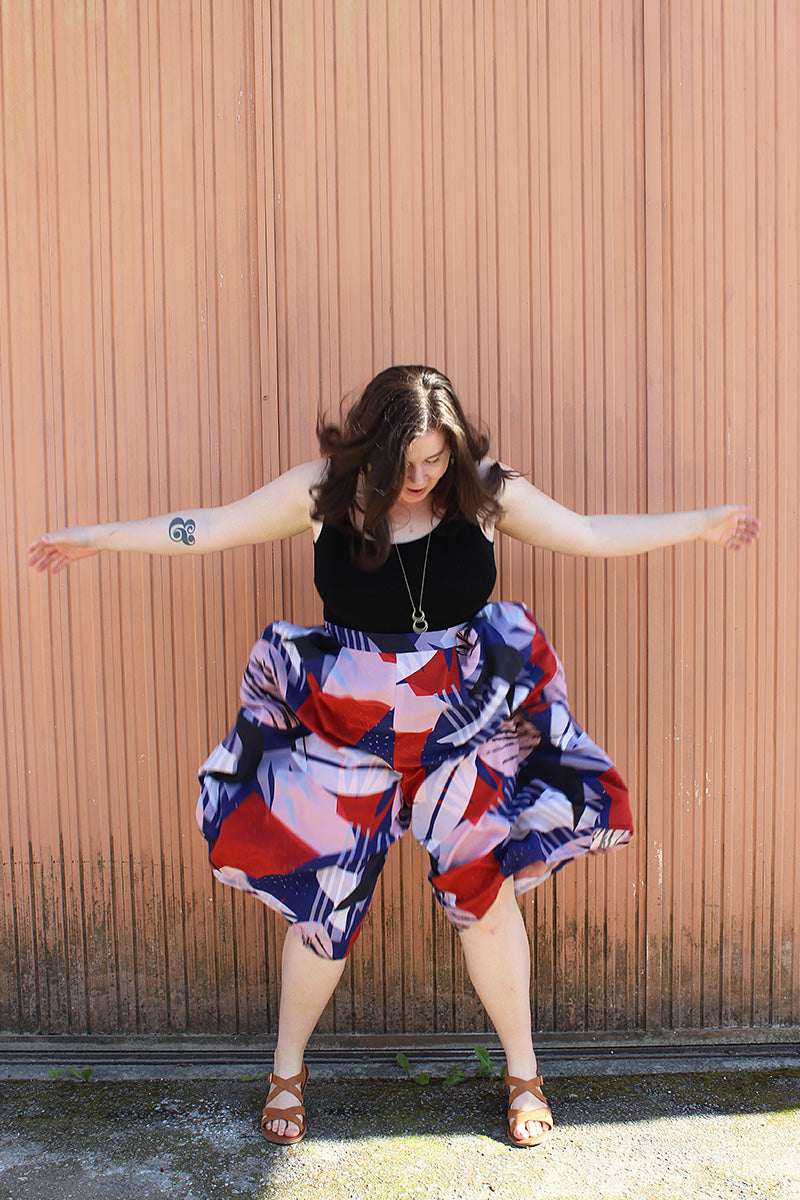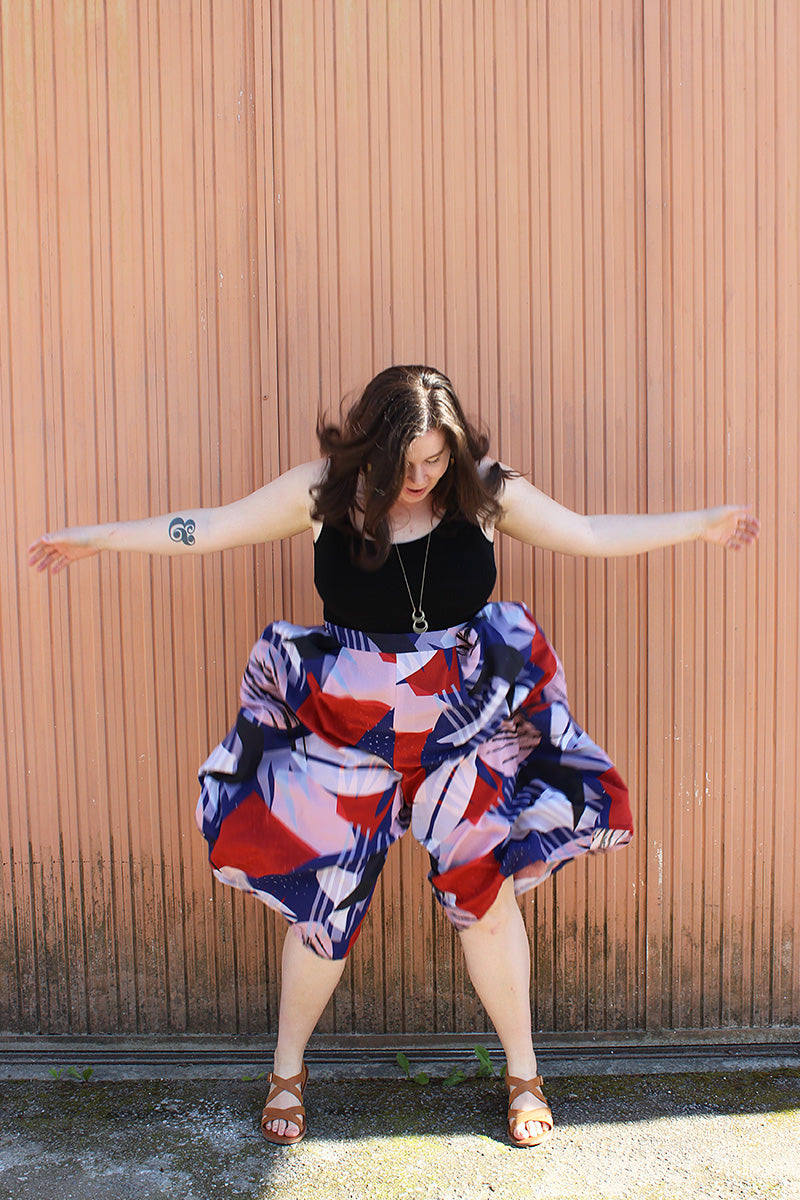 This pattern works so well for both solid colours and bold prints (like this Workroom Social fabric)! You can even use a stripe or border print and it will look perfectly straight along the hem and side seams. I think that would look so cool!
Today is the last chance to grab the Winslow Culottes for 20% off!