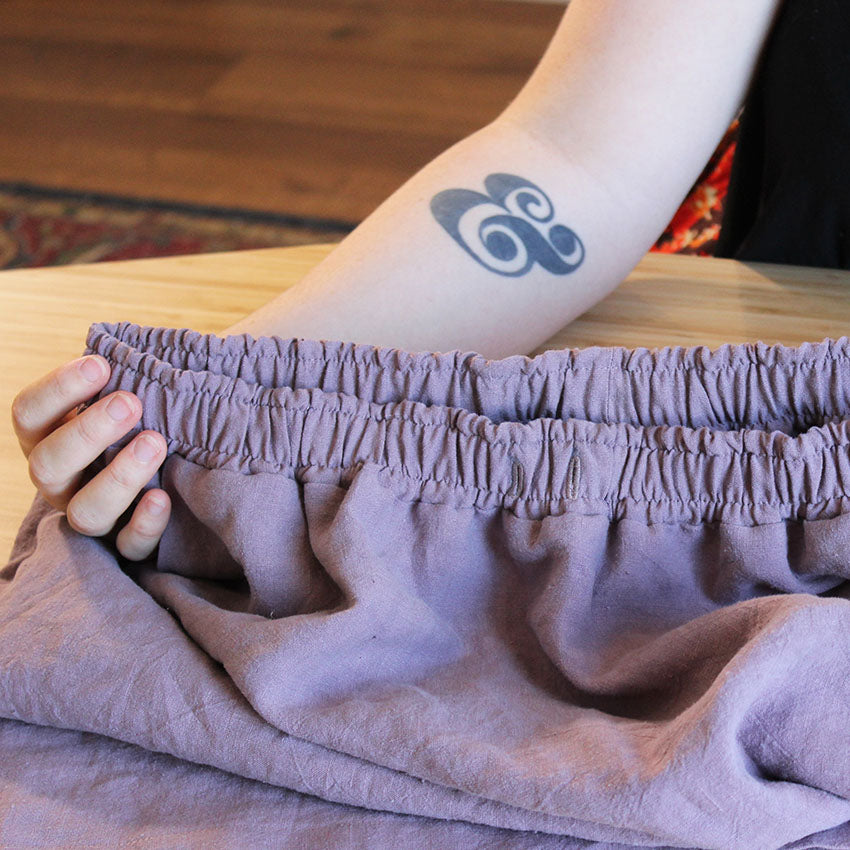 We are so excited to share the Donovan Skirt Sewalong with you! This multi-part tutorial will detail each step of the process, so it is a great tool if you are a beginning sewist, or if you are encouraging a loved one to get started with their sewing journey. This pattern is rated for beginners, and will teach you a variety of new skills along the way. In this sewalong, we will have photographs and explanations for every step, so even if it's your first time you can sew this skirt with confidence!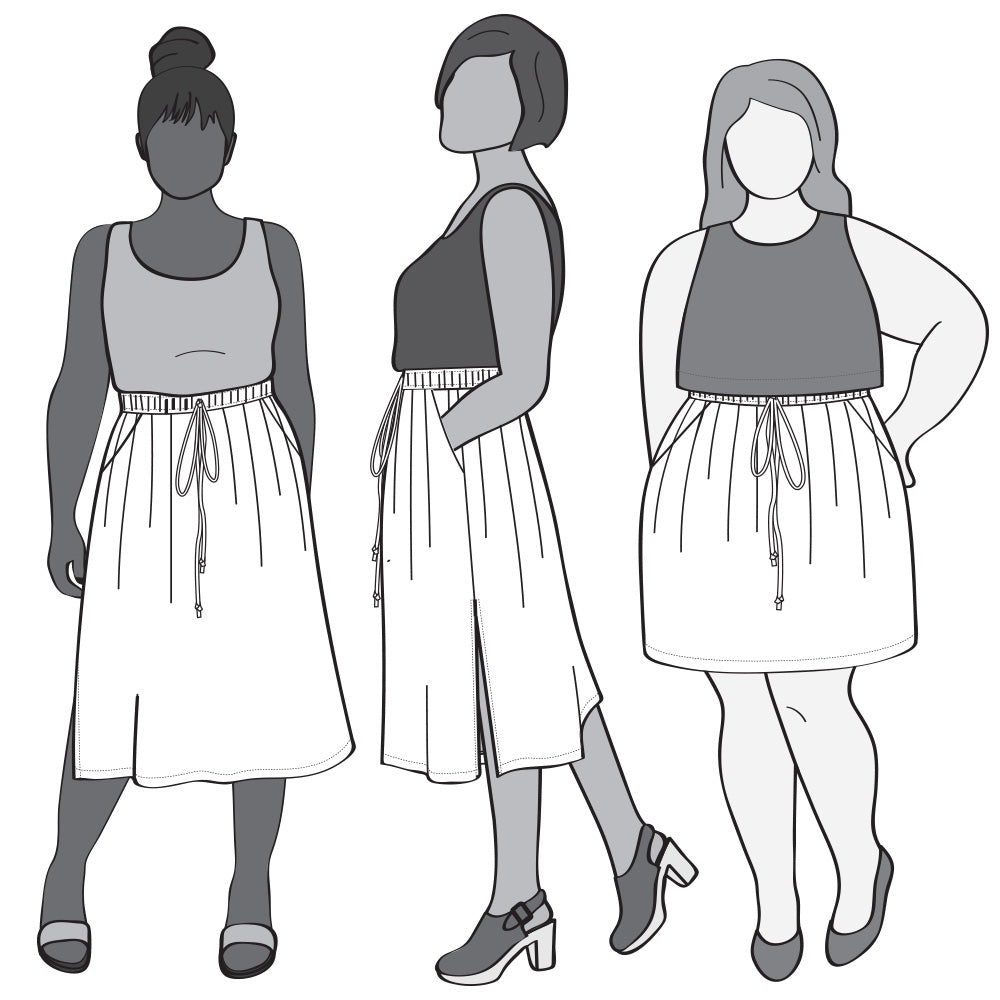 The Donovan Sewalong schedule will be as follows:
July 4: Cutting the fabric
July 5: Sewing the pockets
July 6: Sewing the side seams and side slits
July 7: Sewing the hem
July 8: Sewing the waistband
July 9: Inserting the elastic and topstitching
July 10: Sewing and inserting the drawstring
---
If you are catching up with the sewalong, you can view all of our Donovan Sewalong posts here.
We're looking forward to sewing Donovan with you, and we hope to see lots of your finished Donovans when we reach the end! Make sure you tag your posts with the hashtag #DonovanSkirt on Instagram so we can see all of your lovely finished projects!
As always, let us know if you have any questions in the comments.