Who doesn't want to sew a linen skirt in the summertime? This Donovan Skirt in washed linen from Blackbird Fabrics is such a lovely summer piece and will surely get loads of wear for years to come. Chloe is modeling this Donovan paired with a simple knit tee. Donovan also looks great with a tank or bodysuit, a cropped top (like Ashton), or a tucked in blouse!
We wrapped up our Donovan sewalong last week, so you can follow along and make your own Donovan Skirt!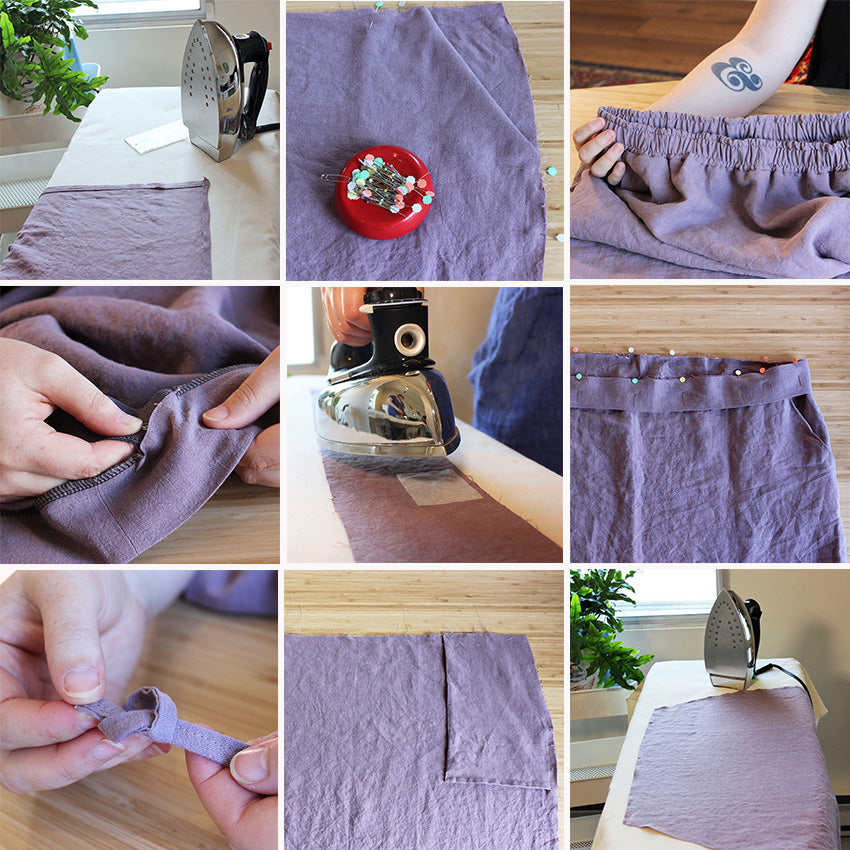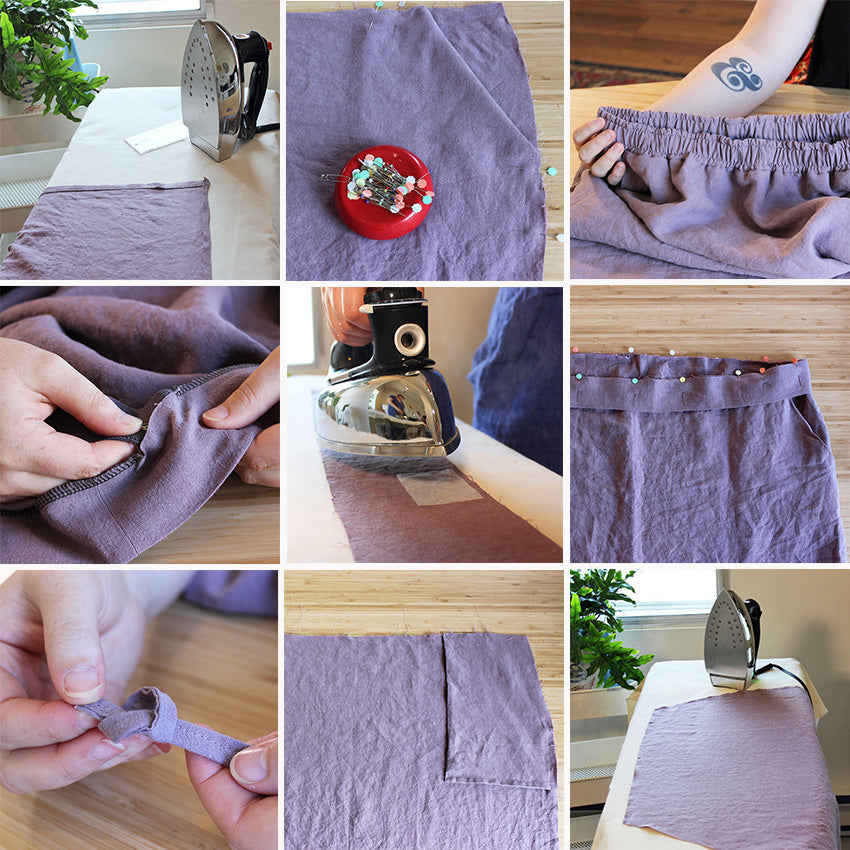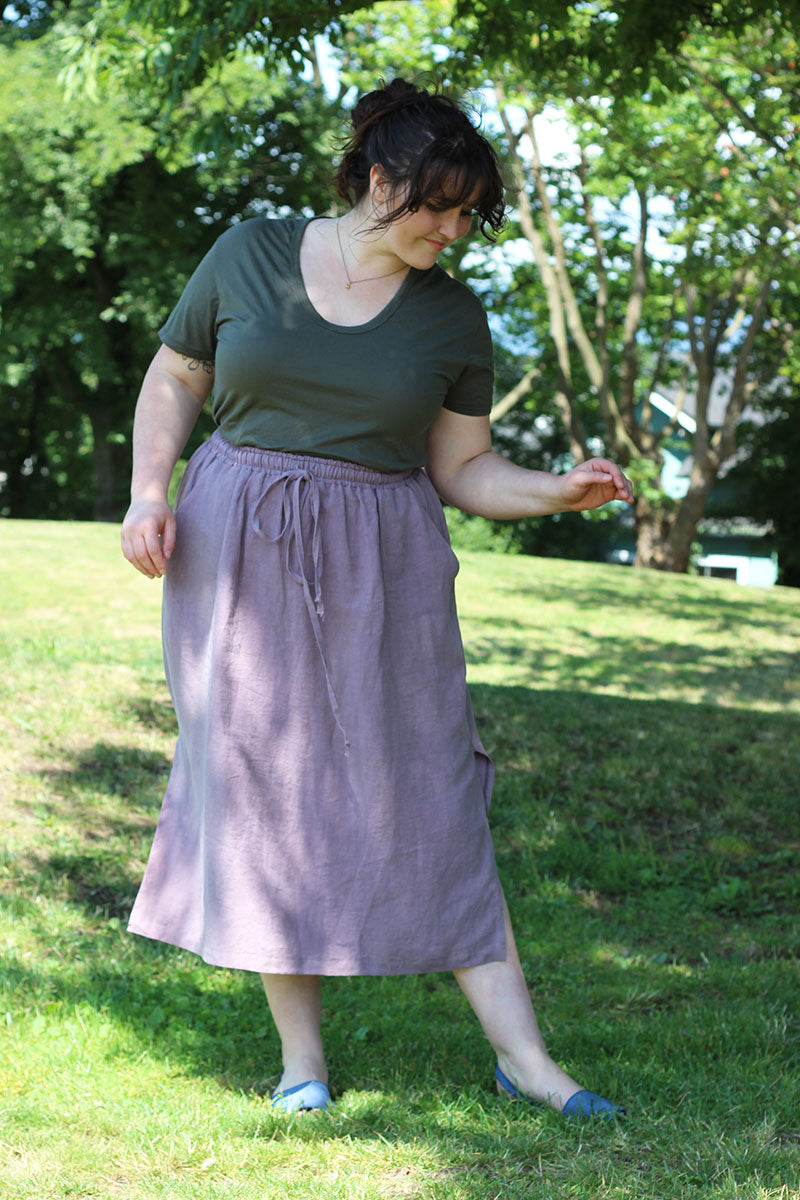 The Donovan Skirt can be made at any length and has side slits for longer versions. The waist is finished with an elastic and optional waist tie.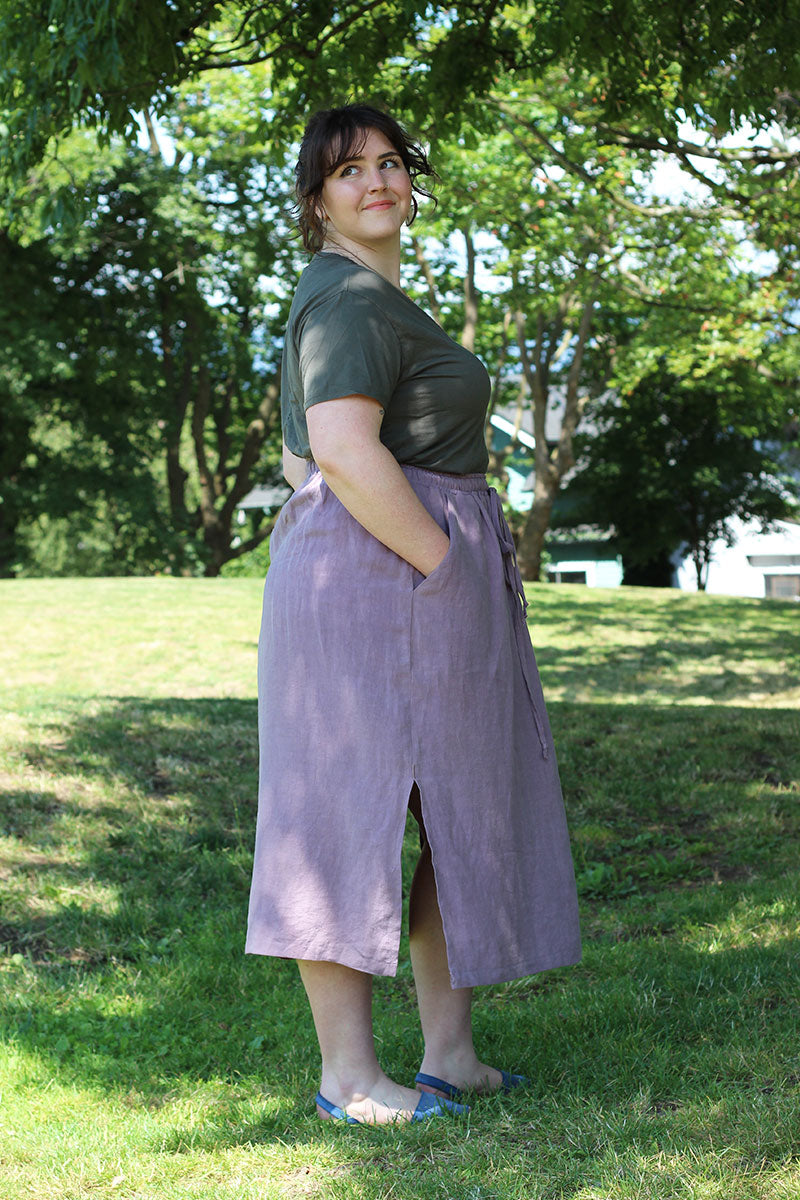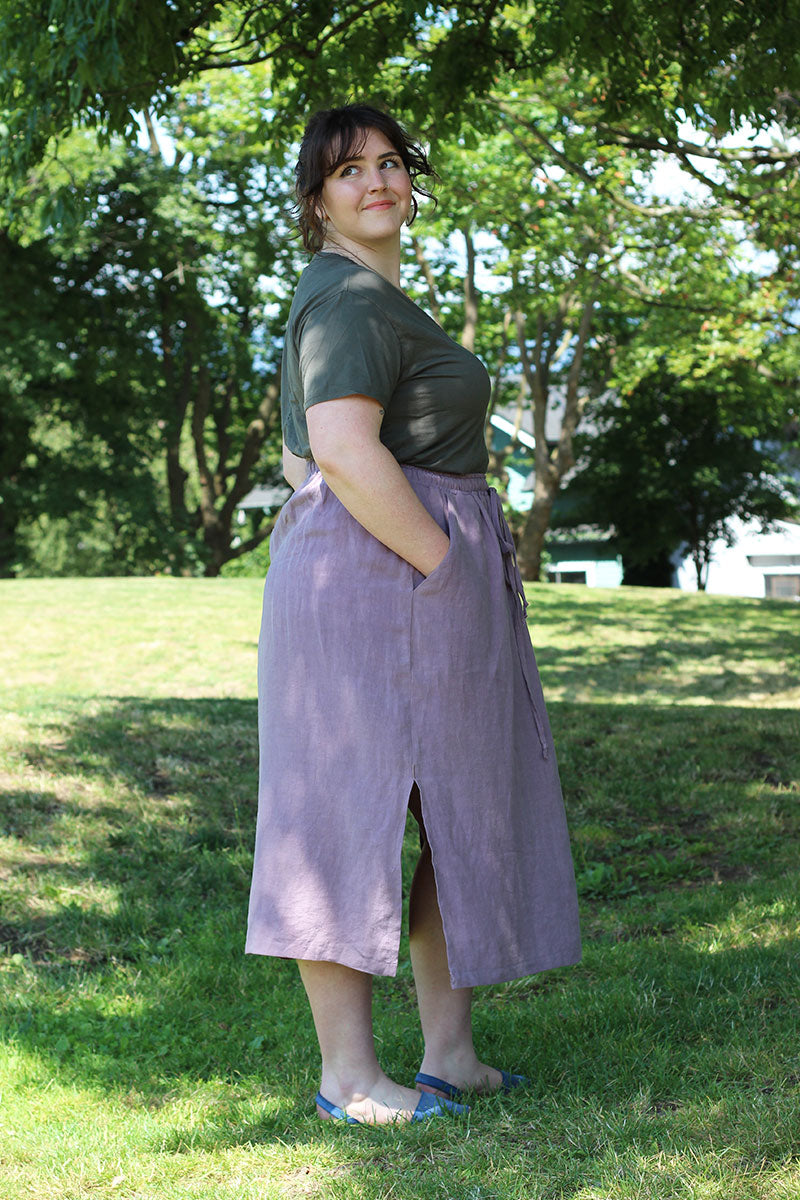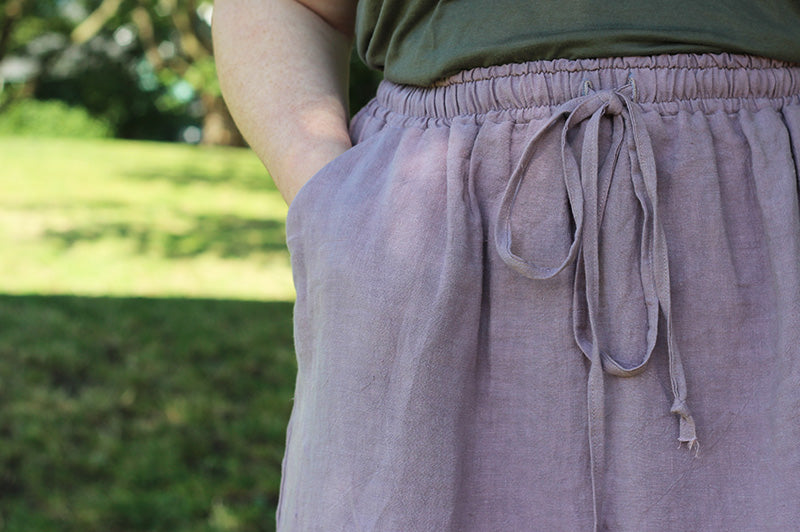 Best of all – the Donovan Skirt has pockets! These slant pockets are a nice addition to this classic skirt, making it highly functional AND comfortable.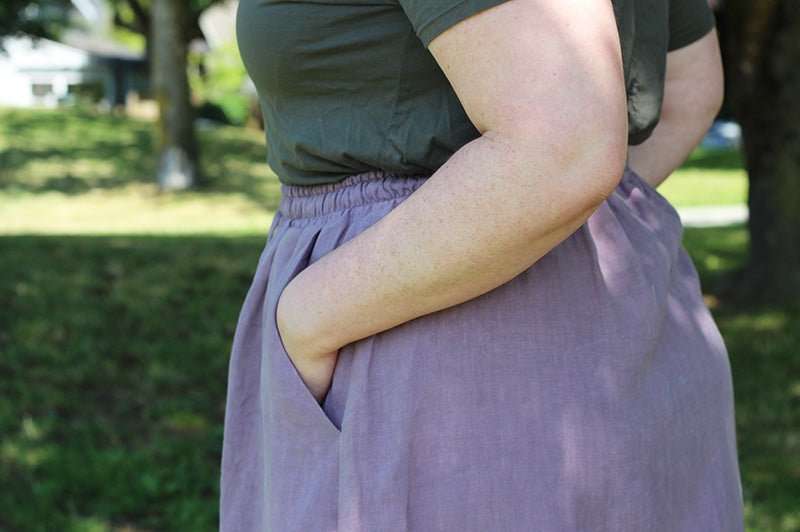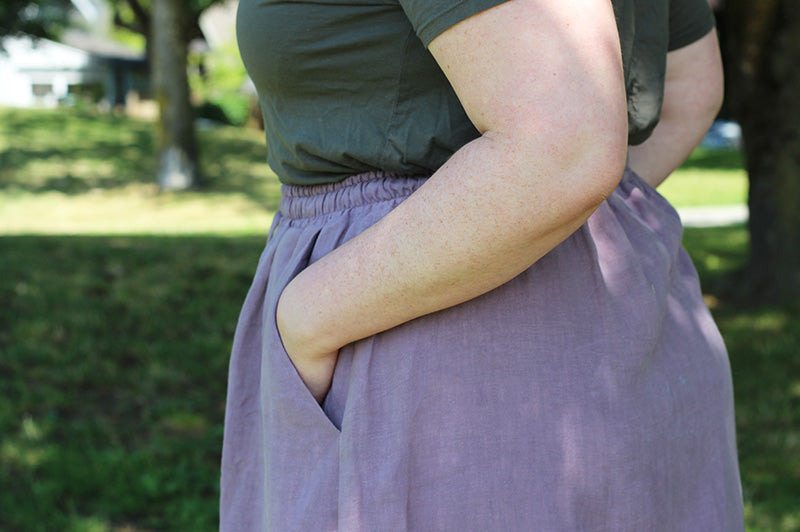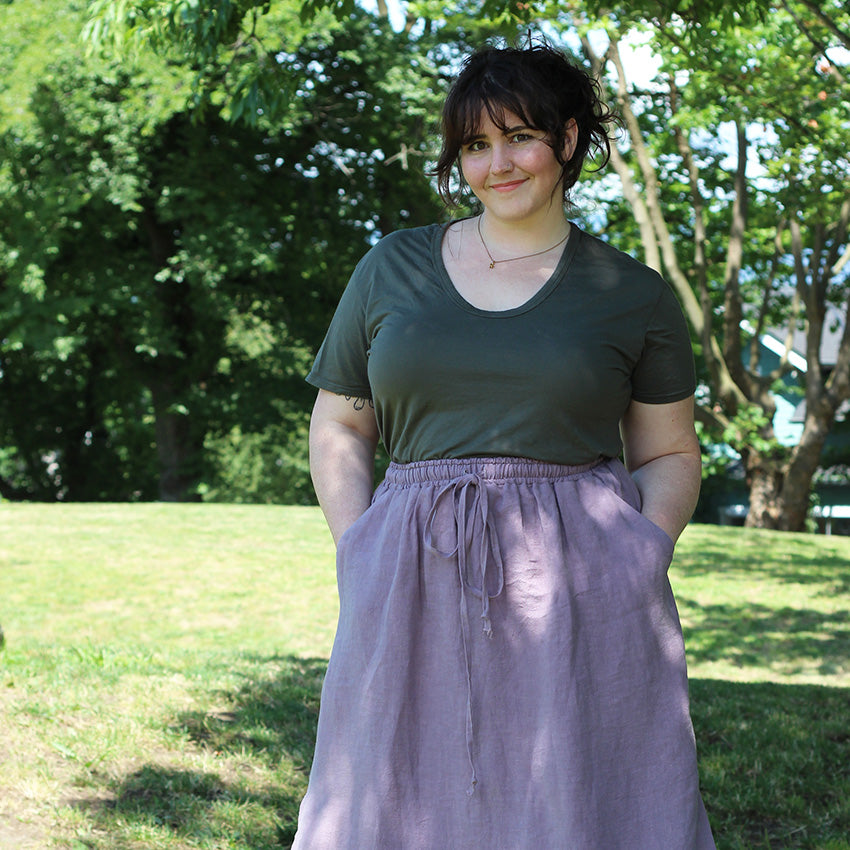 We hope you get a chance to sew up a Donovan (or two or three) this summer! We are loving this simple, wearable style and how easy it is to sew your own linen skirt. Don't forget to check out the full Donovan Sewalong series here, and make sure to use the hashtag #DonovanSkirt to share your makes with us on Instagram!