As you may already know, we are celebrating our three year anniversary this week! This is three years for Helen's Closet Patterns and four years since this little home on the web first began as a sewing blog.
Psst: Today is the last day for the pattern sale! Grab a pattern for 20% off!
I wanted to take a moment to look back on the last year in business. It is always good to make space for gratitude and acknowledge accomplishments, failures, and lessons learned along the way.
One year ago today was just after our York Pinafore and Apron pattern launches. This was such a fun pattern for us and a really surprising success! I LOVE apron fashion and was not sure if I could get the rest of the community on board with my pinafore-vision. I don't know why I ever doubted you though, you all were so into it.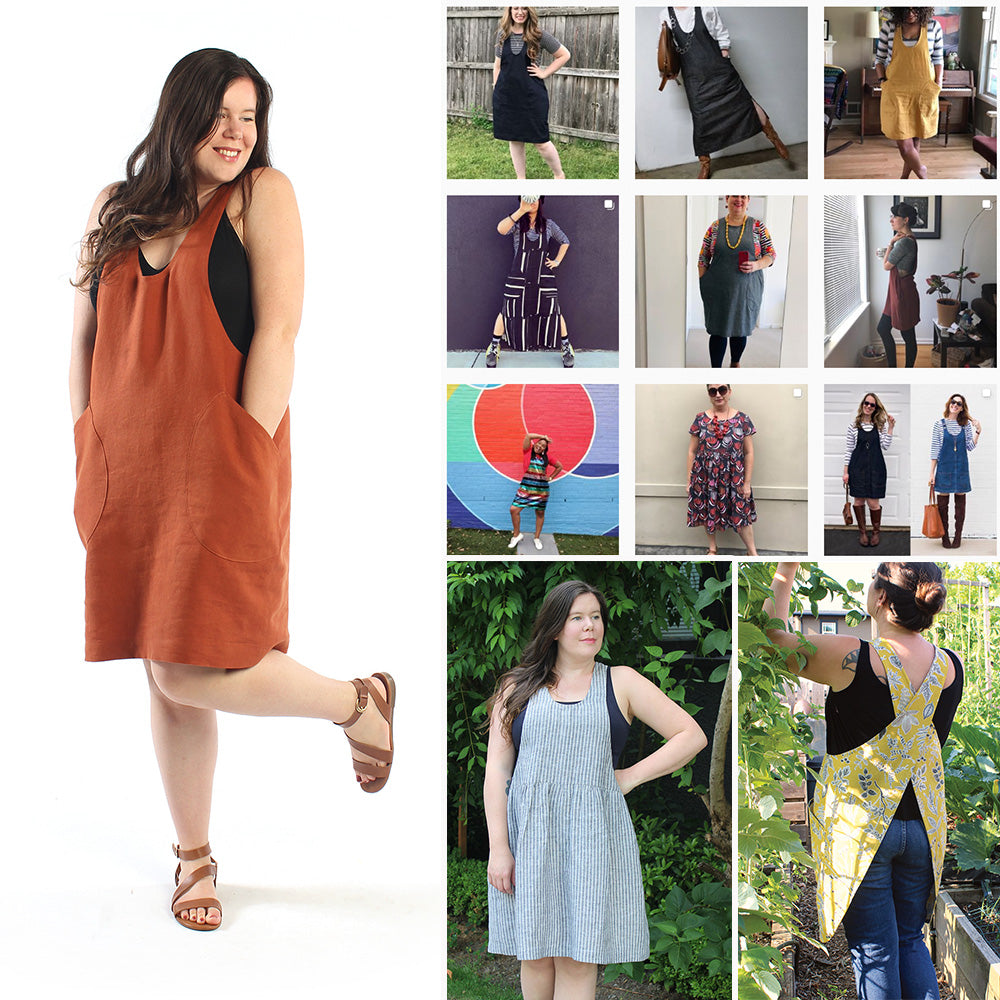 Last summer also marked the 1 year anniversary of the Love to Sew Podcast! We were so thrilled to make it to one year and now, we just passed our 100th episode! Amazing!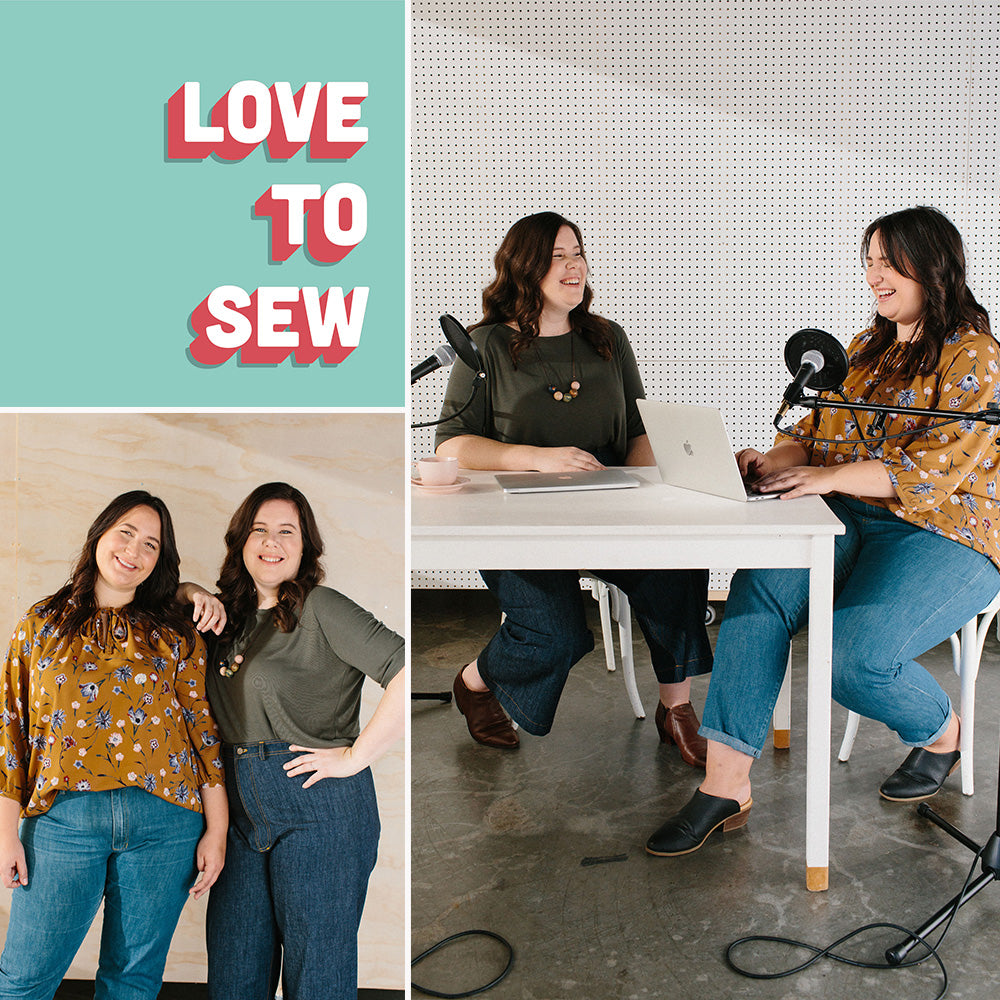 The fall of 2018 brought along a very exciting change, and somewhat sooner than I expected. Up until that time, I was running my business out of my apartment! I knew eventually, I would need office space, but it still felt a long way off. Can I afford the rent? Will it make that much of an impact on my business? Then, in October 2018, Caroline decided to move Blackbird Fabrics to a new space and her old office became available! It was PERFECT for me and I could not let the opportunity pass by, so I bit the bullet and went for it!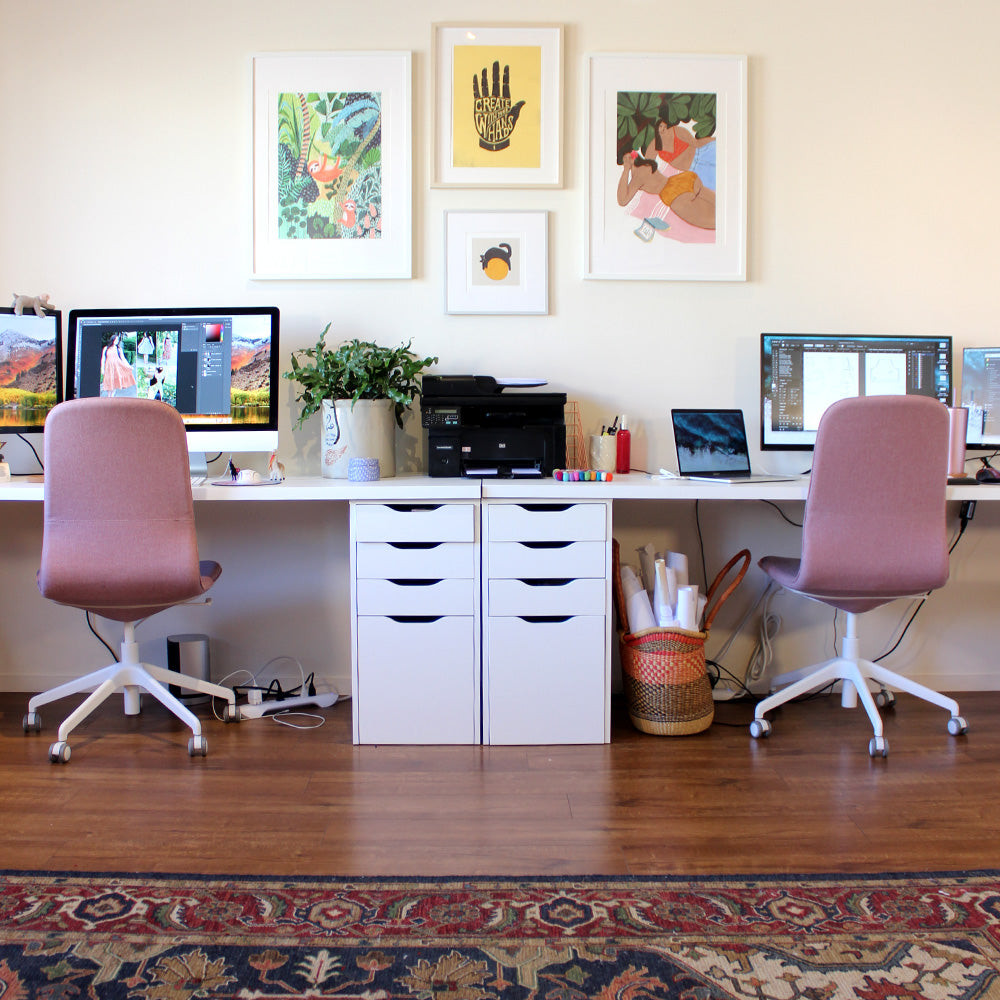 Having an office space has been such a huge game-changer in ways I couldn't have imagined. First of all, it was so freeing to get all my work stuff out of our one-bedroom apartment! It was like we moved to a new home; it was so open and free of work-related stress. We finally had room to breathe and I got to have a proper place to relax and focus on my relationship and my other hobbies.
Not only that, but I was able to organize my office space to maximize my time at work and be so much more efficient in my sewing. For example, prior to moving, I would have to draft on my kitchen table, then clear it all off to set up the machines to sew a sample, then clear it all off to draft again. An endless cycle of clearing and setting-up, and that doesn't even include making space at the dinner table for actual dinner!
I am so glad I made the leap to my office space and it has really been a highlight of this year.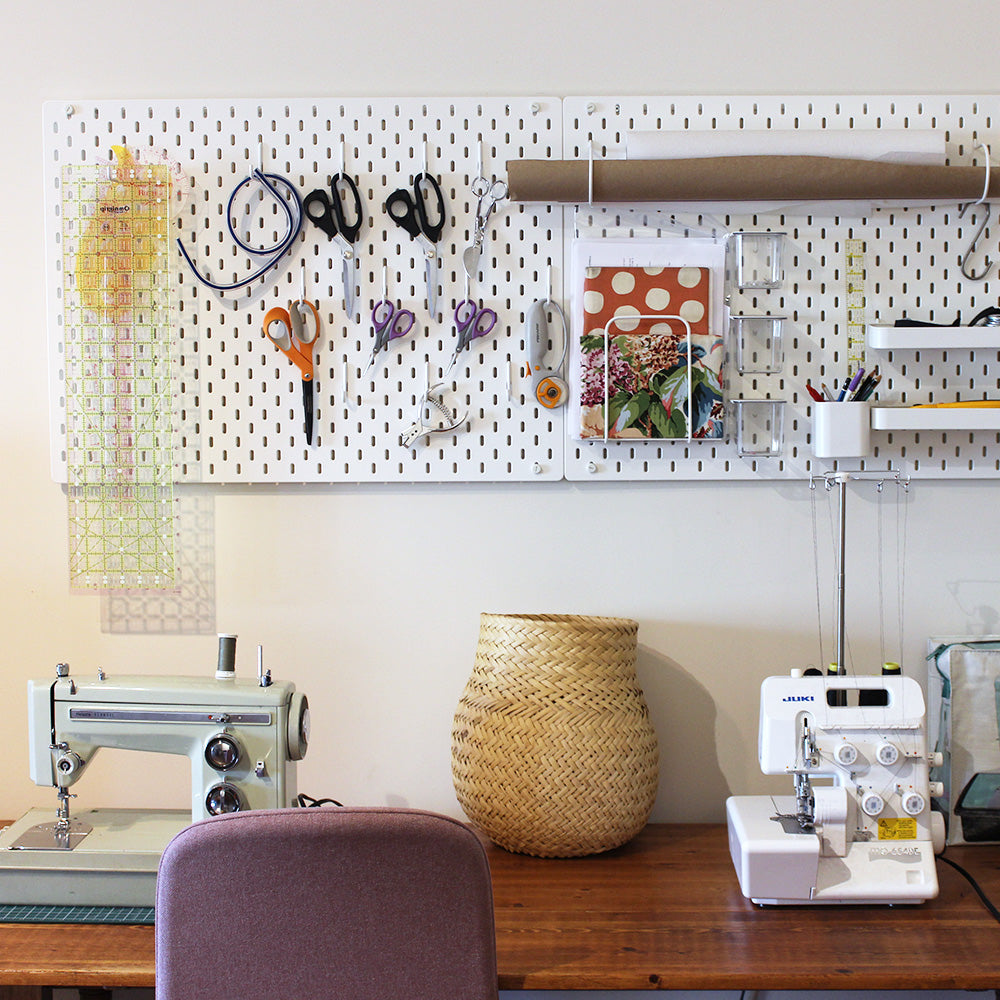 Another highlight of this year has been working on our new size range. Following our survey last fall, we made some important decisions about how we were going to approach our new size range. We are re-developing our current pattern line to include sizes 0-30 and cup sizing when applicable. We are also releasing new patterns with this improved range as well! You can read more about why we are making this change here.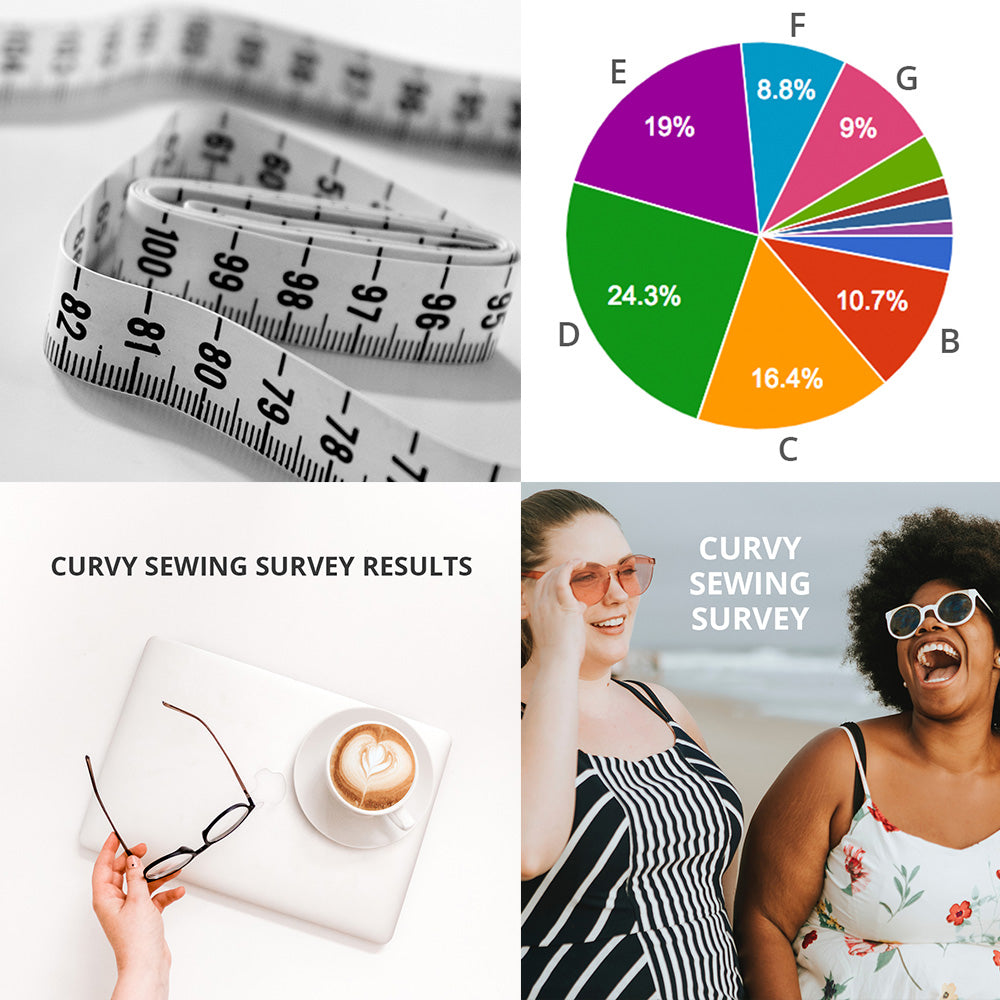 It was in January of 2019 that I began thinking about getting some help. It felt weird to admit it, but I was overwhelmed! I was trying to balance designing patterns with my blog and the podcast and with the plan for the new patterns, I realized that I can't do it all.
I put out a call for part-time help and ended up meeting Chloe! You may have noticed her blogging here on Helen's Closet and modeling our Yanta Overalls and Costa Tote. She writes the Wednesday Weekly and has started a whole series on scrap busting! In addition to writing, she also handles our inbox, helps with social media, and cuts and sews samples to boot! After just a few months I don't know what I would do without her.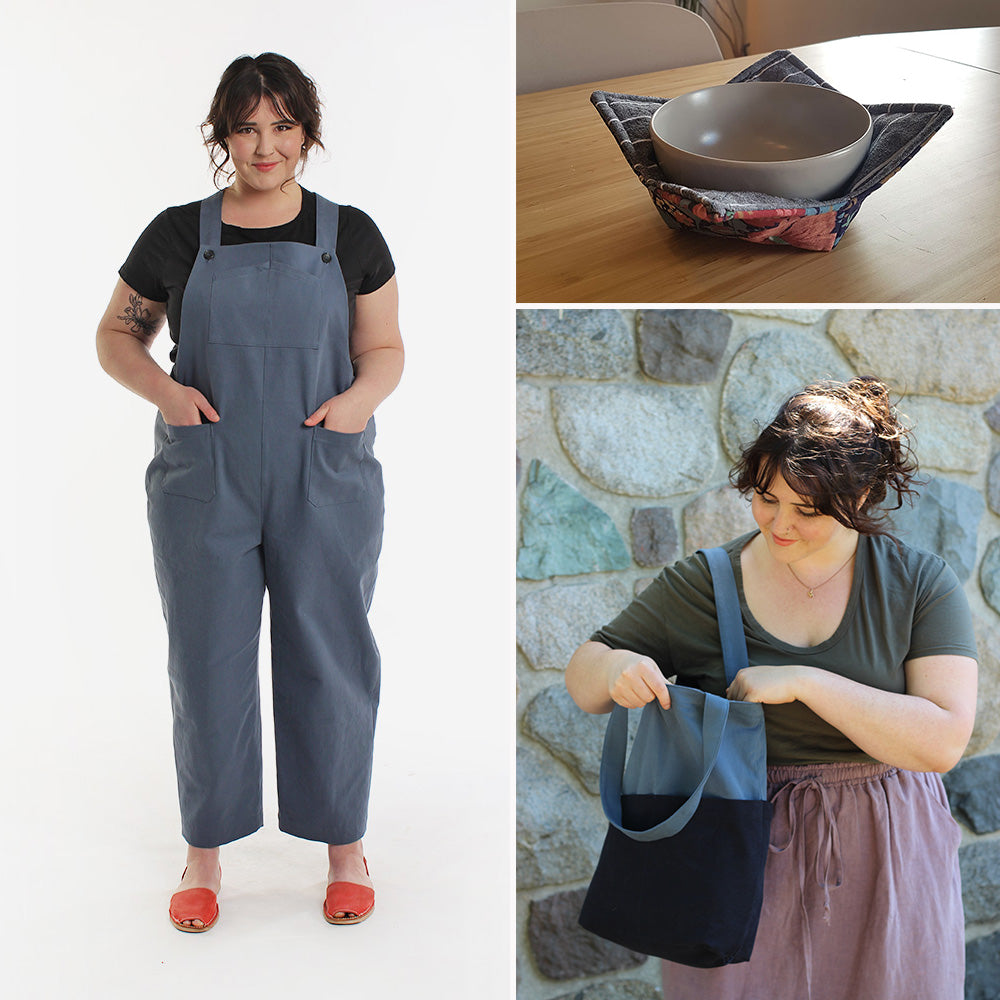 We had a really busy first half of 2019 and the second half is looking just as packed! For patterns, we re-released Blackwood, York and Winslow in the new size range: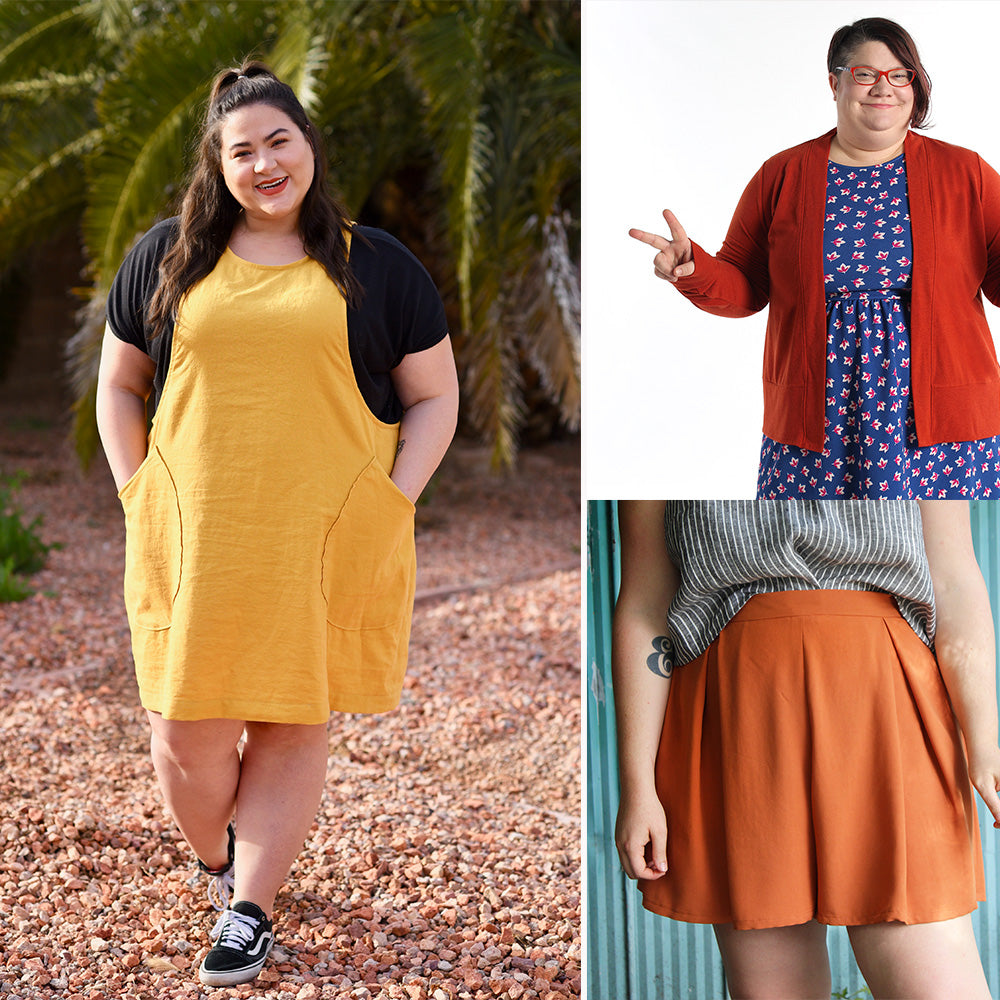 We also released Yanta, Ashton, and Donovan as new patterns. You may notice that we are using different models, too! We got a bunch of local sewists to volunteer to model our designs and we are SO thrilled about it. Thanks to Liz, Chloe, Wendy, Cathy, and Oge for being such excellent models!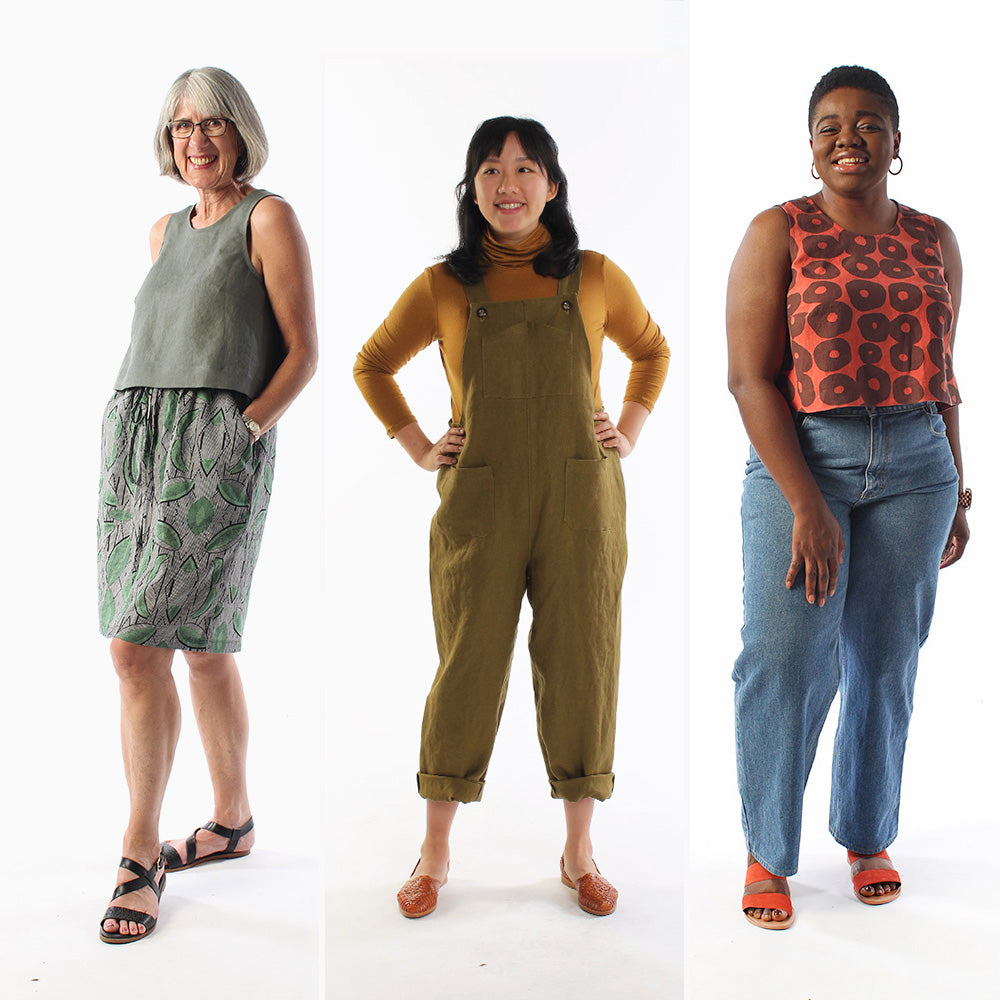 The Costa Tote was our latest release and it is free for newsletter subscribers! Chloe worked so hard to design and develop this awesome pattern for you all, so make sure you grab a copy and try it out. It's a great scrap-buster!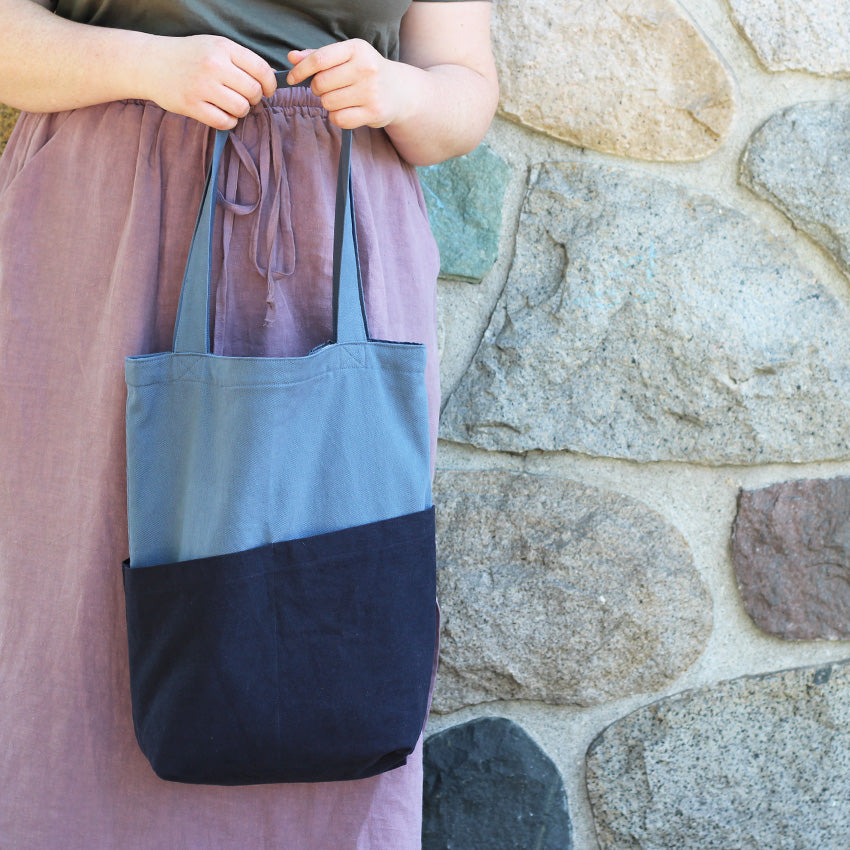 I had the chance to do a lot of sewing this past year. Having a dedicated space at the office was such an inspiration, and I even set up a little home sewing space for myself, too! Here are some pics of my favorite makes and you can view them all here.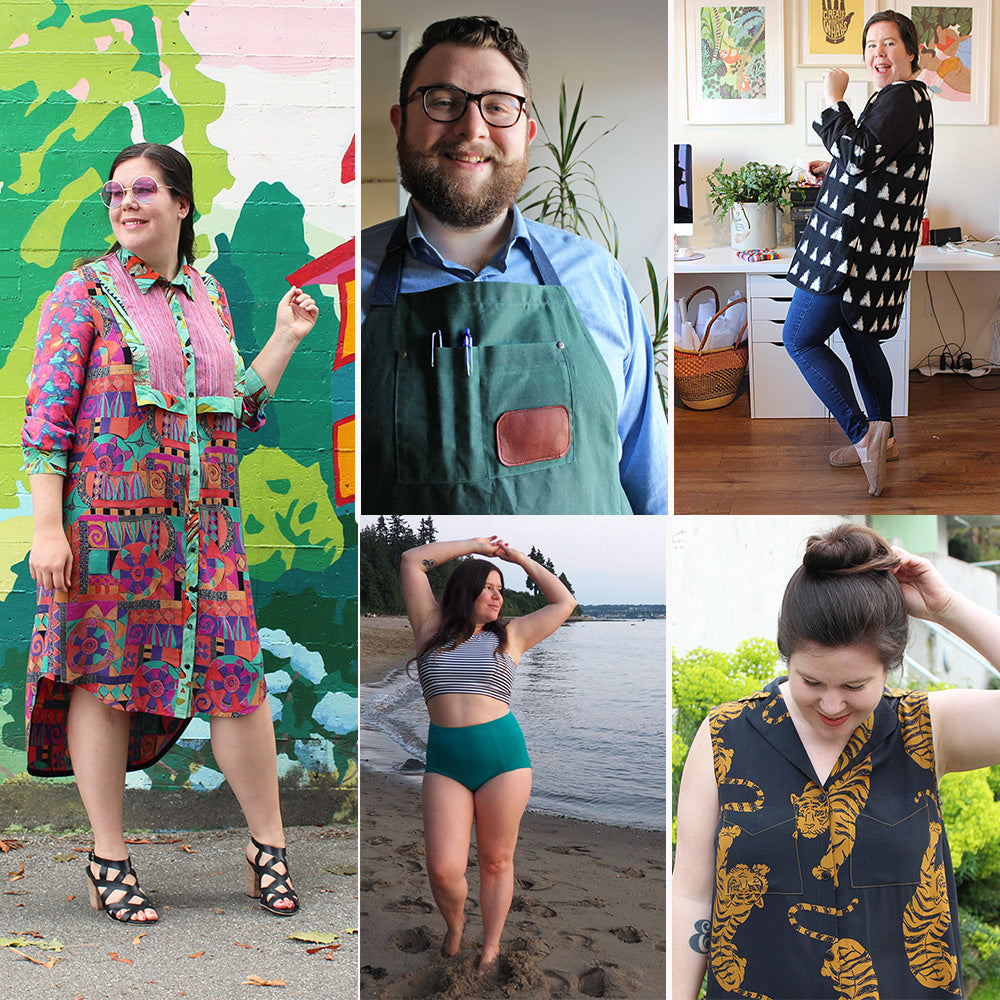 As for the next year, we have a lot in the works! We will be completing our size range improvement by re-releasing Elliot, Avery, and the Dressing Robe. We are currently working on a jacket pattern and a bodysuit design and we can't wait to share more! Look out for a fun collaboration with a local maker here in Vancouver in November, and, of course, we have loads of fun tutorials, hacks, and freebies planned for you!
On the personal side, this year has been a good one. We got our first car and have been doing so many road trips around BC. I also splurged on a new sewing machine this past weekend! I got a Pfaff Expression 710 and it is a stunner. This is actually the very first sewing machine that I have EVER PURCHASED! Can you believe that? All my machines have been gifted to me thus far and I sew on vintage beauties most days. I am still going to sew on my vintage Kenmore, but the Pfaff is my new home-sewing powerhouse. I can't think of a better way to celebrate three years!
Thanks so much for following along,
Helen