We are kicking off Ashton August with a very simple hack that gives the Ashton top a modern look. You may have tried the raw-hem jeans trend, but what about tops? Have you ever tried fraying a beautiful striped cotton or lightweight denim? The results can be really fun. Today I'll show you how to fray a hem on the Ashton Top, but you can use the same technique for lots of other patterns too.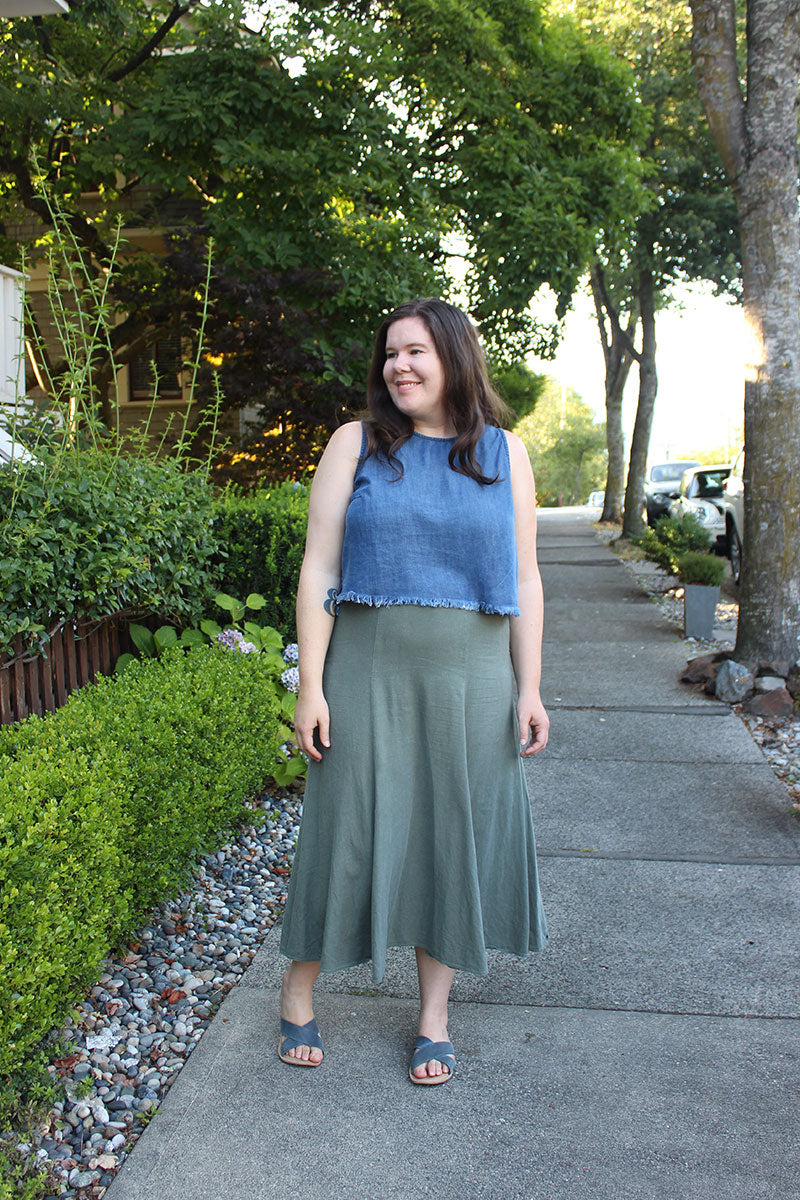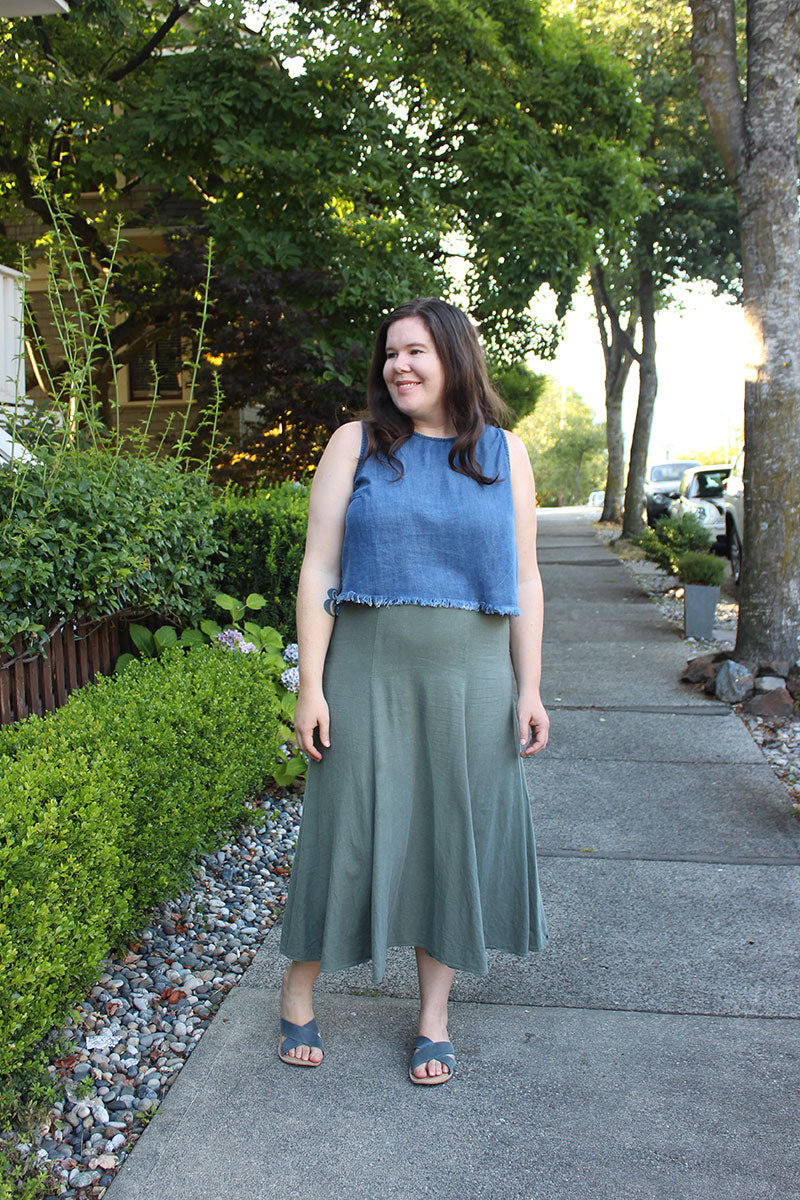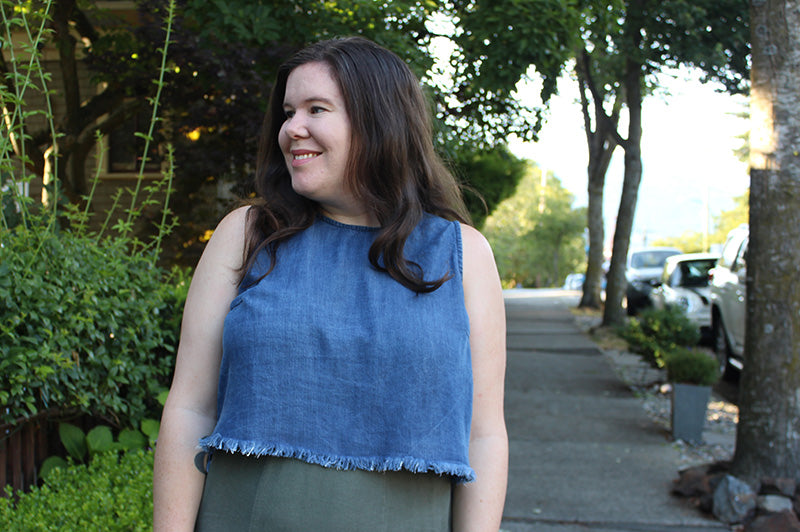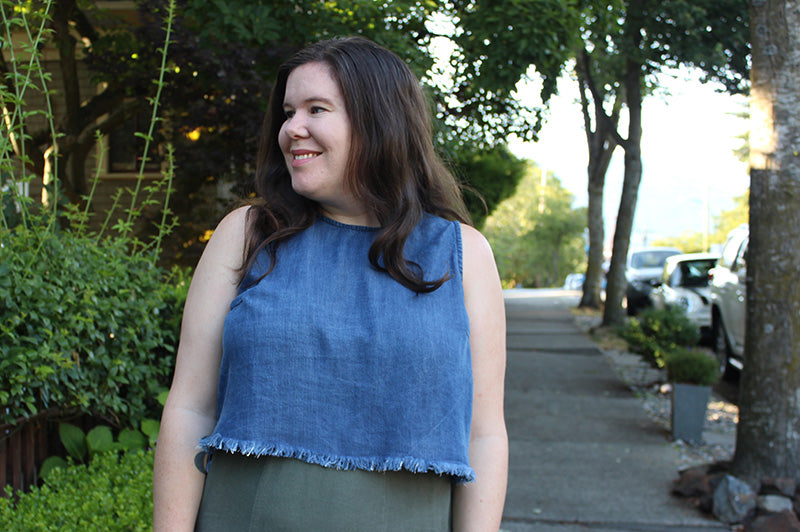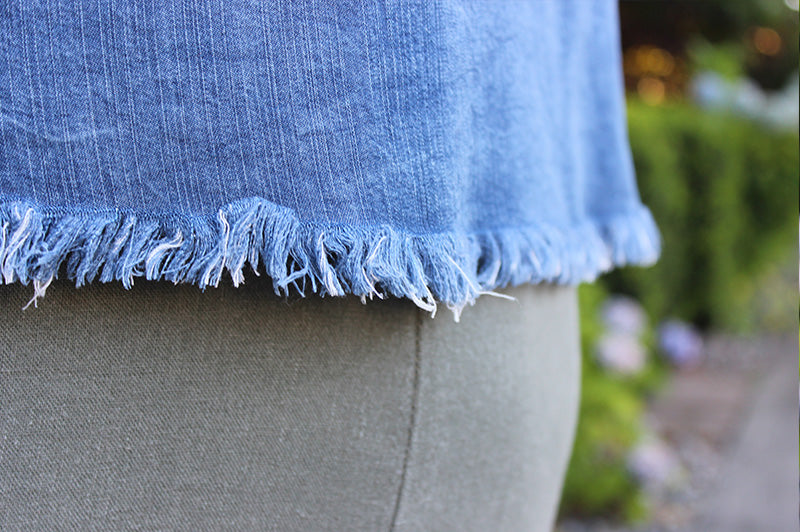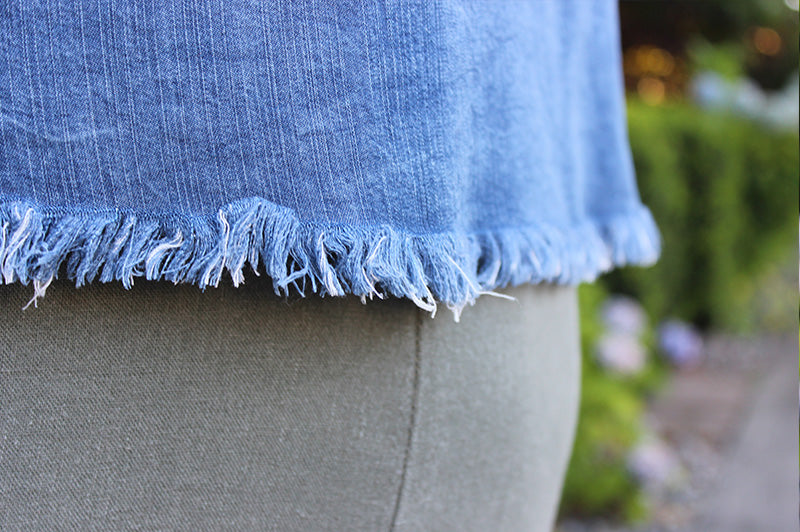 This is a hack I actually made almost two years ago! Seriously, the Ashton Top has been a long time coming, and I have so many in my closet that I wear constantly. Since this is an early version, the neckline and fit is a little different than the final pattern.
You can grab the Ashton Top this month for 20% off using the code ASHTONAUGUST.
After washing this fabric (denim Tencel twill from Blackbird Fabrics), I really loved the way the edge frayed. I decided not to cut it off, but instead, to incorporate it into my project!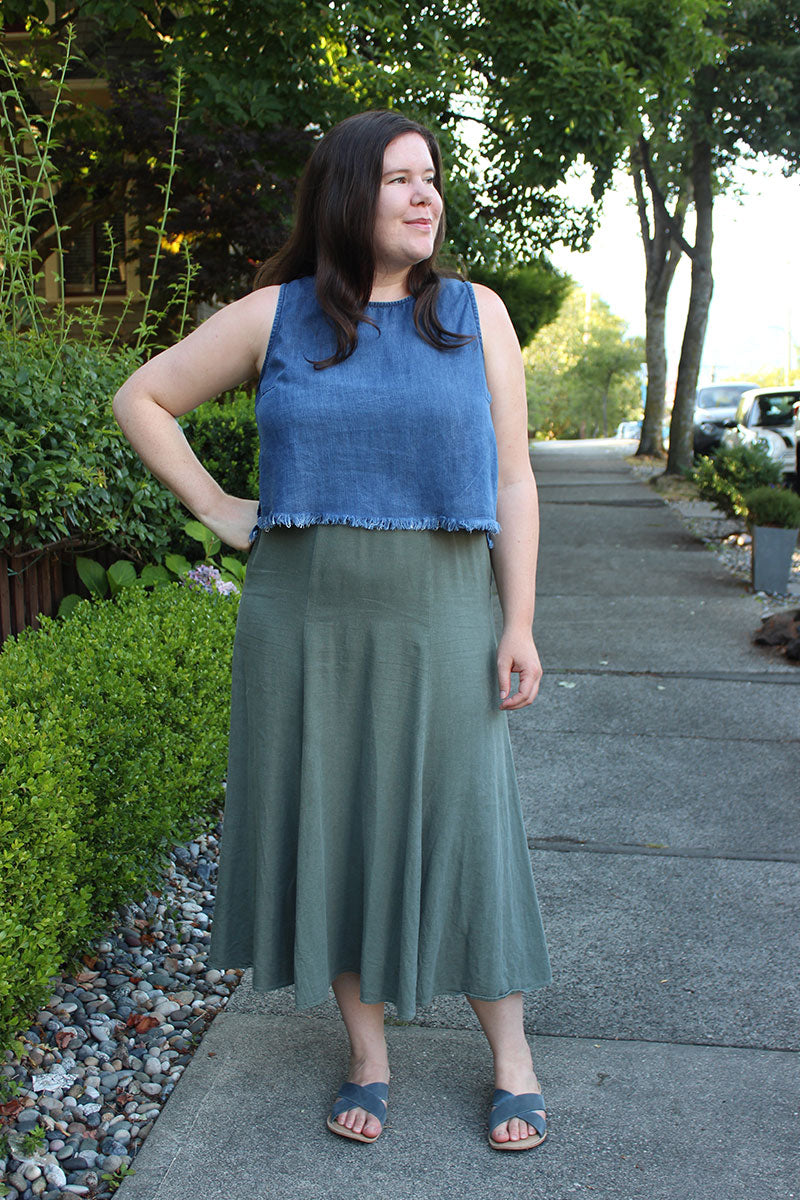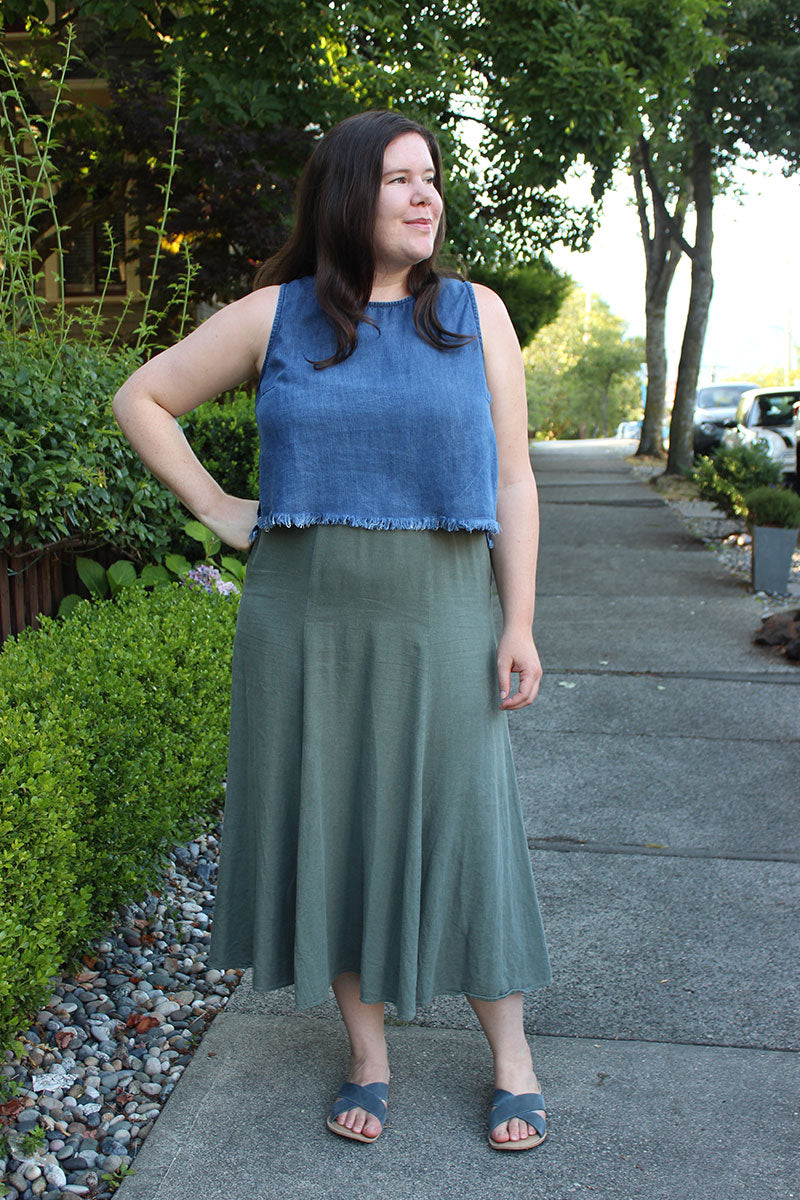 How to make a frayed hem:
The first step is finding the right fabric. Test your fabric by fraying it in the wash or by hand to see if you like the results. Not all fabrics are going to fray nicely. We used Denim Tencel Twill. You can try other lightweight denims, cottons, and cotton/linen blends.
In order to evenly fray the edge of a fabric, you need to be working with a straight edge. The hem of the Ashton is curved, so we need to make it straight.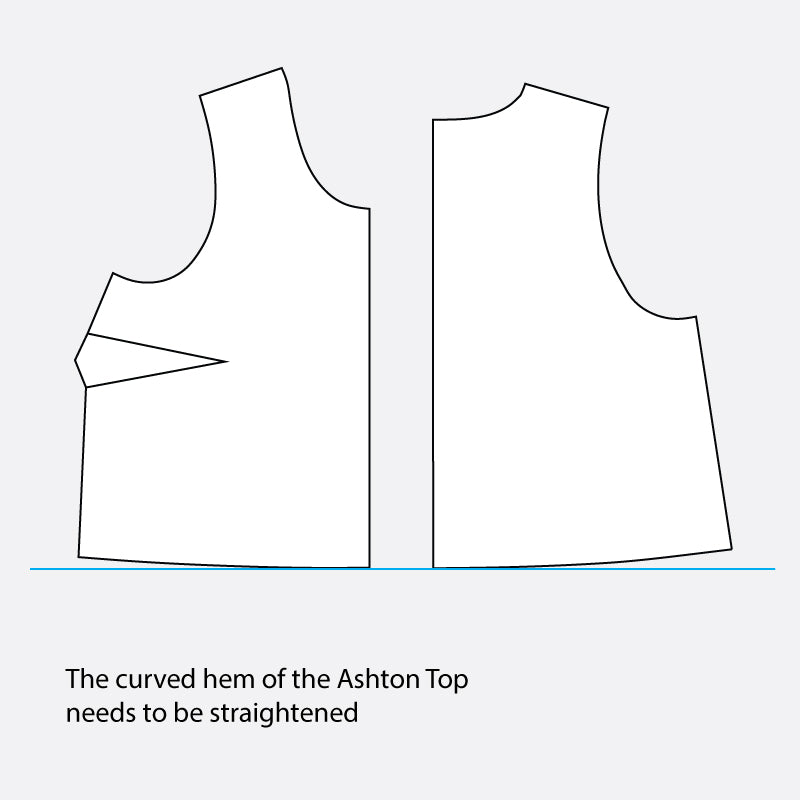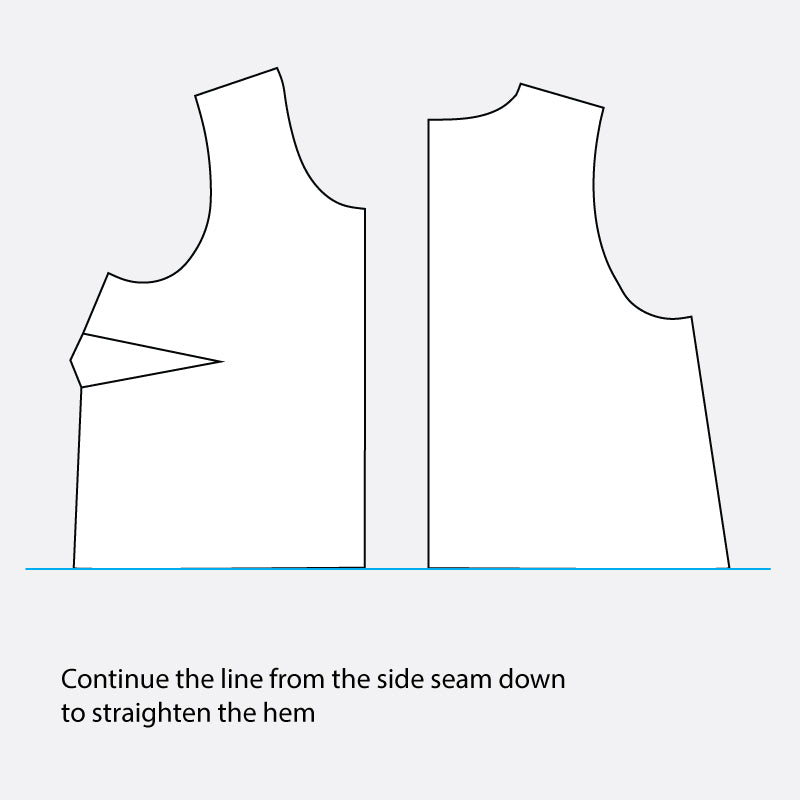 Cut out your fabric as you would normally, using the new straight-hem pieces. You can use an already frayed edge when you cut, or you can plan to fray it after the project is finished. You do not need to cut the hem facings!
When you put the side seams together, you will notice that they no longer match up. This is due to the straightened hem. I like to handle this by simply making the top have a slight high-low hem and a little side slit.
Stop sewing the side seam about 2-3″ up from the hem (you decide how long you want your slit). Press this slit open and topstitch.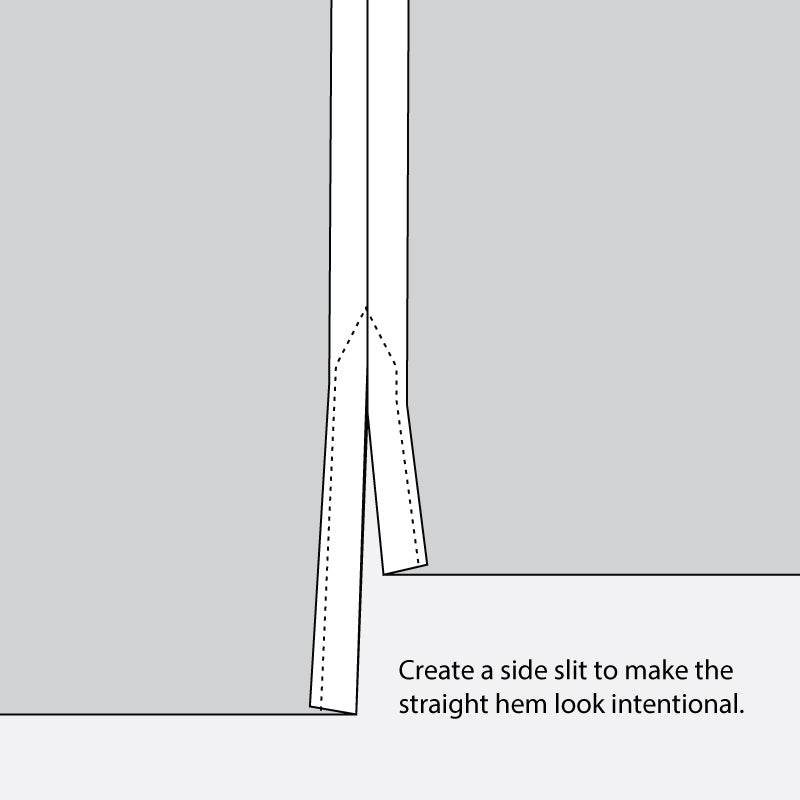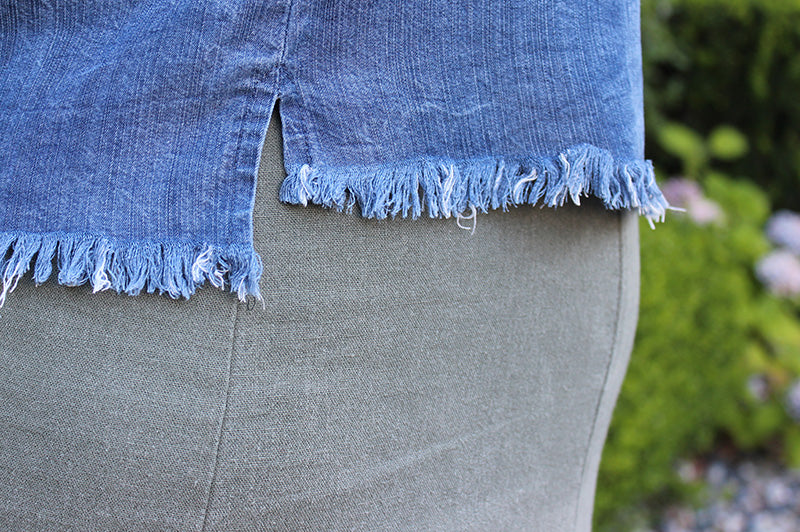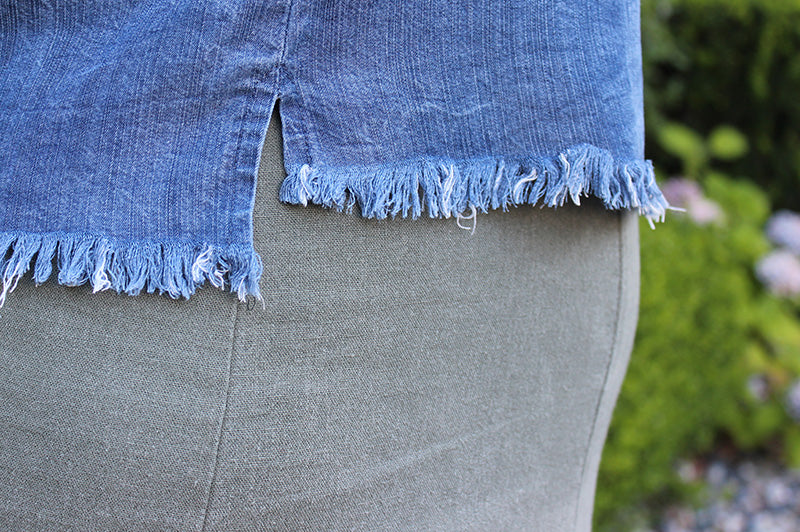 Lastly, you want to stabilize your frayed hem so it doesn't keep fraying forever. Sew a line of stitching up from the raw edge where you want the fraying to stop. You can now put the top in the wash to fray the edge or you can pull out the weft threads and fray it by hand.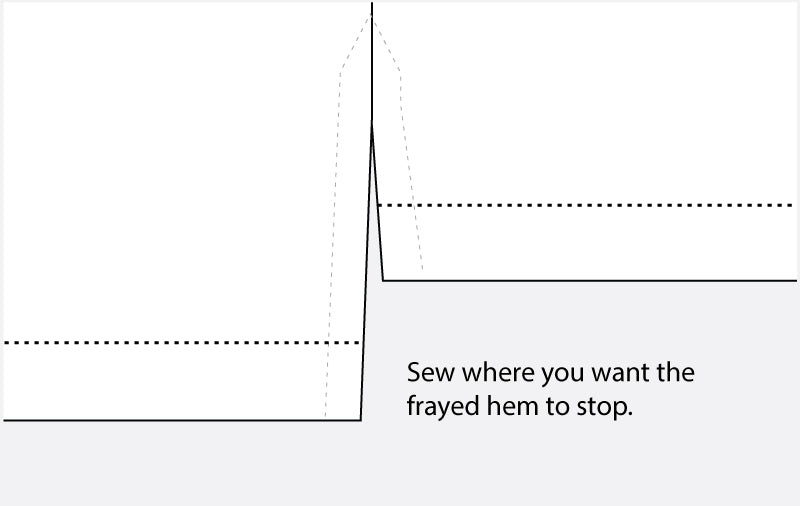 Voila! A raw, frayed hem Ashton Top!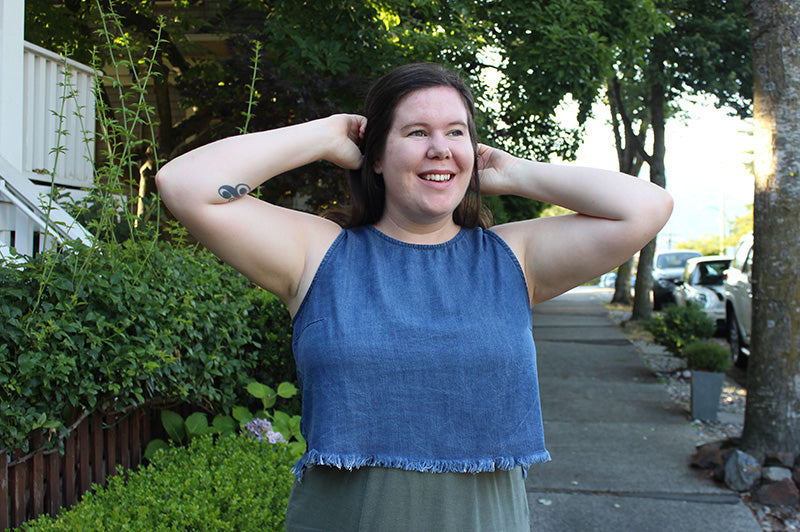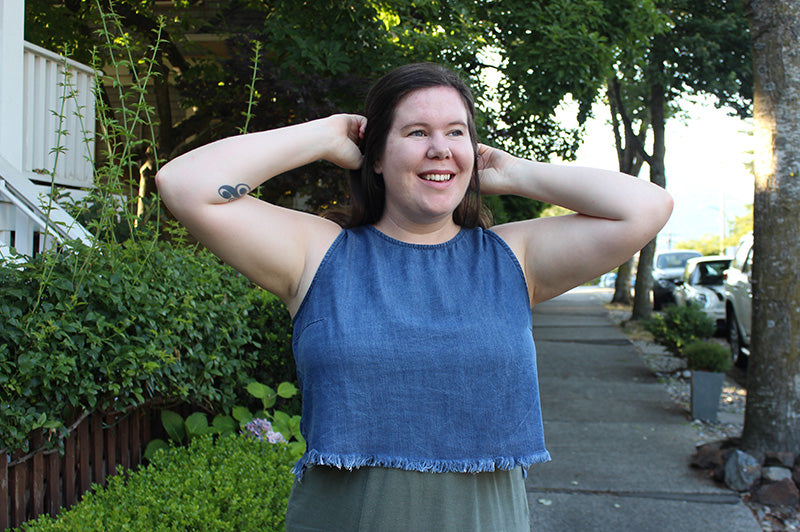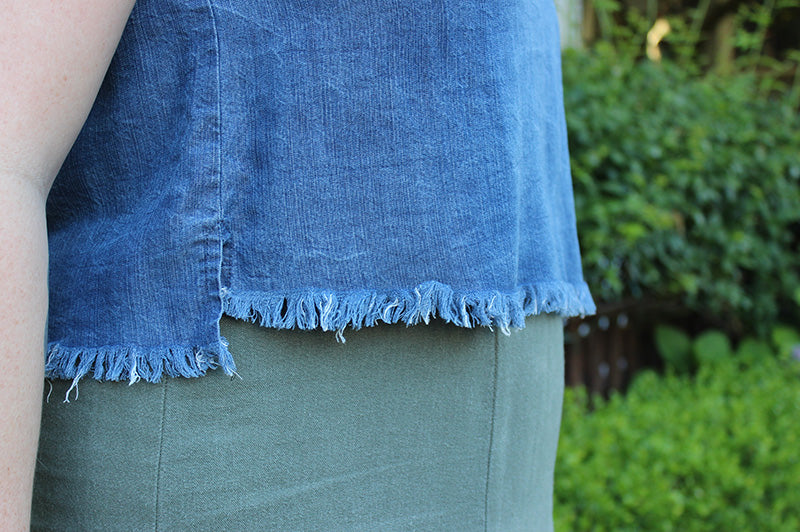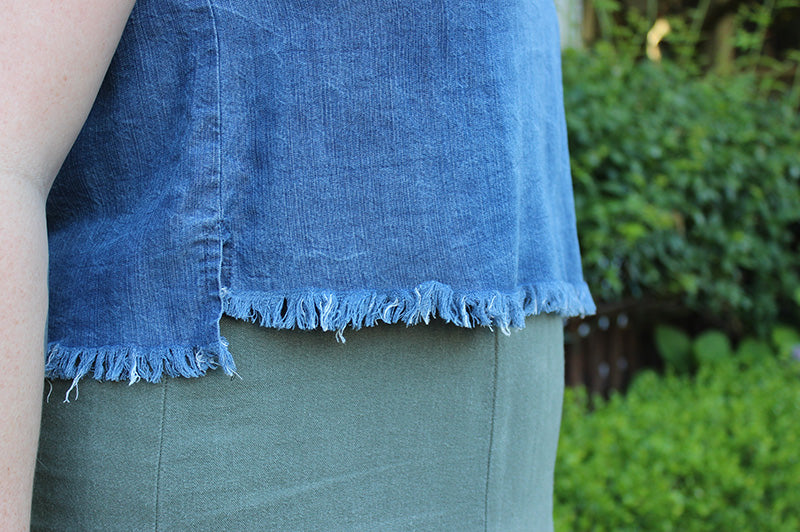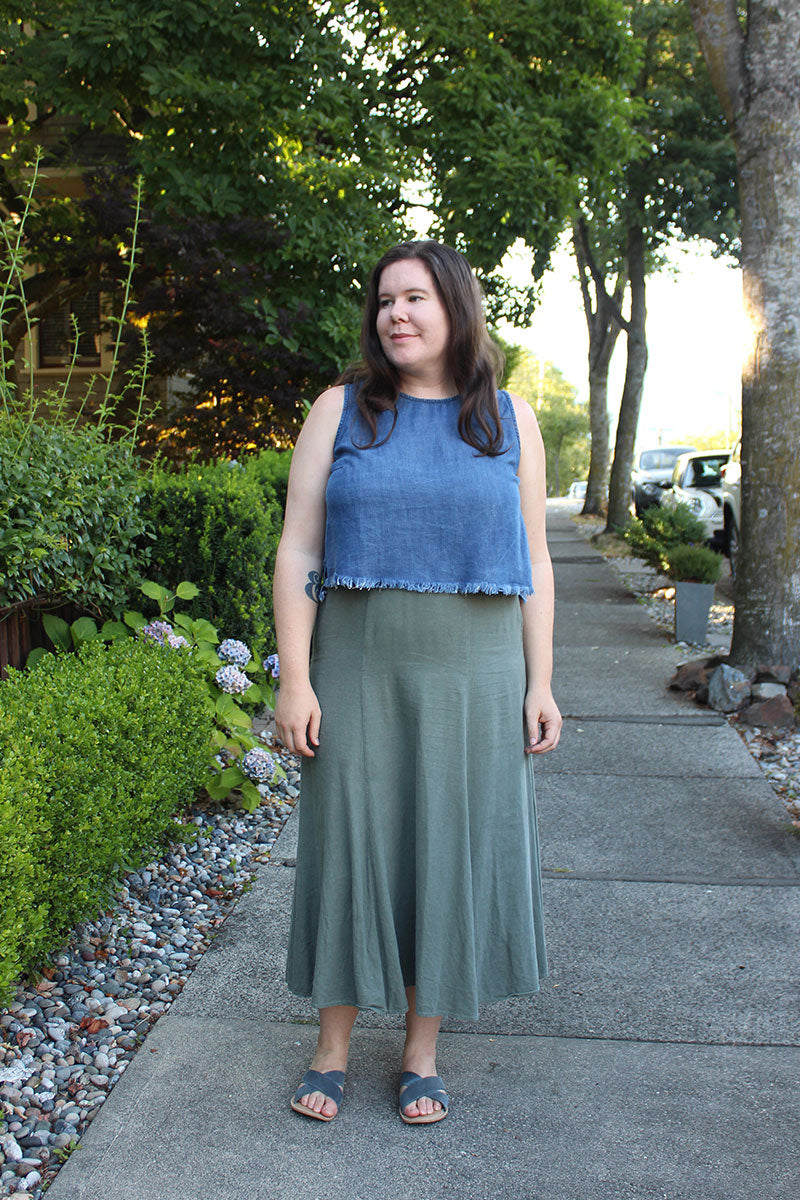 This was our first hack in this new blog series all about the Ashton Top! Look forward to more hacks this month. We have so many fun ideas to share!
You can grab the Ashton Top this month for 20% off using the code ASHTONAUGUST.
See all the posts in this hacking series here.