One of the simplest ways to hack a pattern is to adjust the neckline. A garment will take on a whole new look if you give it a v-neck vs a scoop neck vs a high neck. Not only can you adjust the front, but you can adjust the back, too! Today we are going to lower the back on the Ashton Top. I saw a woman wearing a similar style one day and I thought 'I need to do that with Ashton!' She looked so great in her cropped low back linen top and jeans. Summer outfit perfection.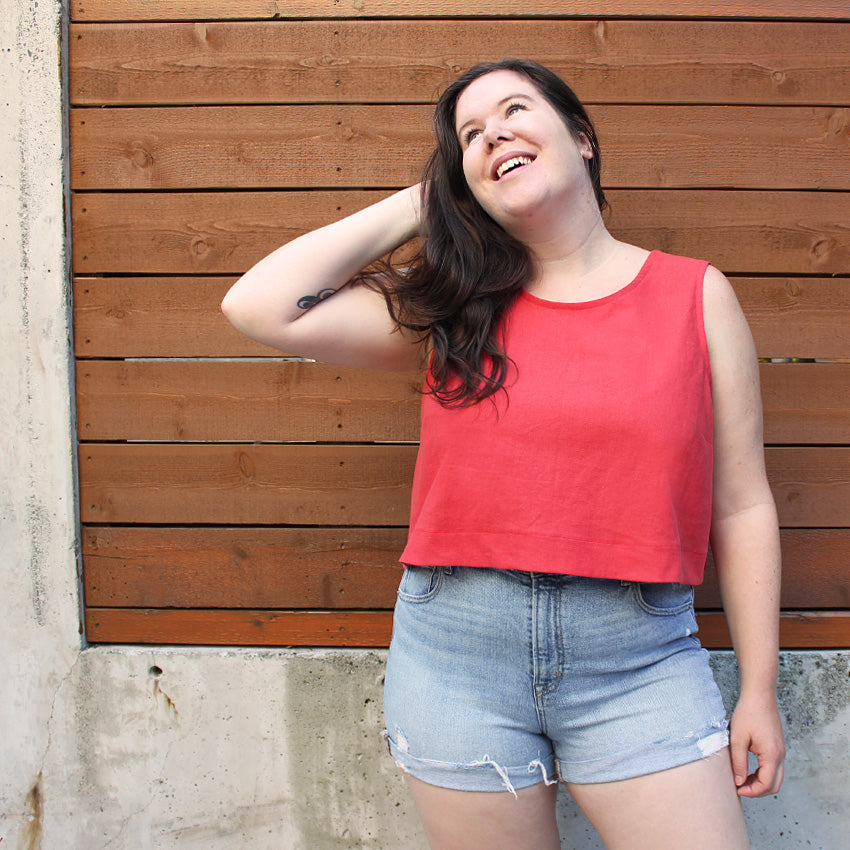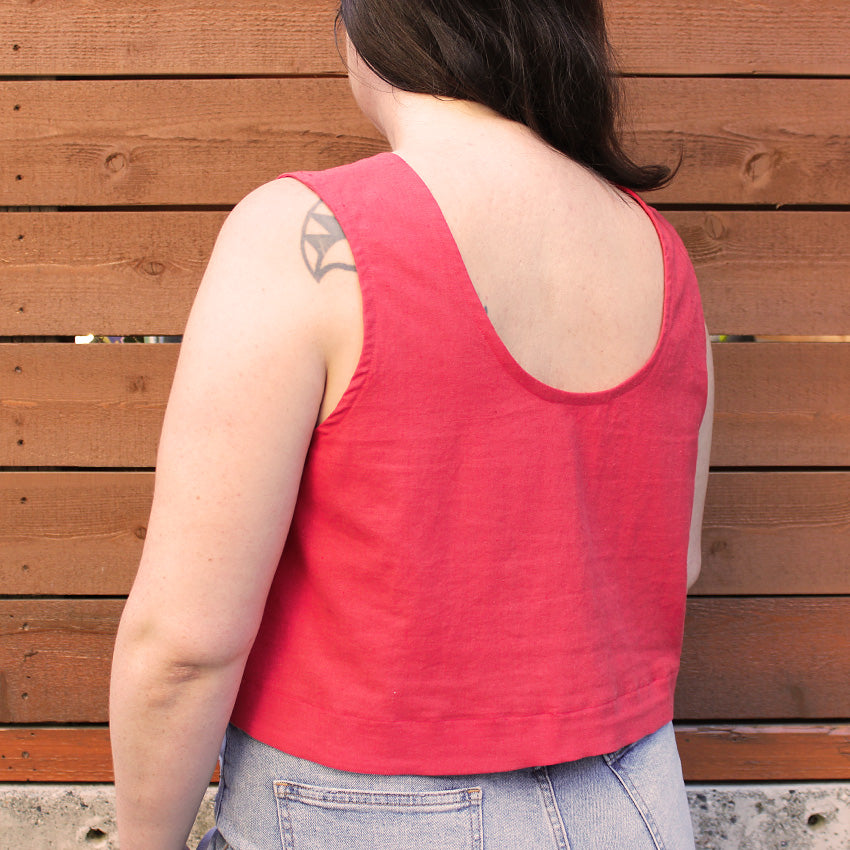 You can grab the Ashton Top this month for 20% off using the code ASHTONAUGUST.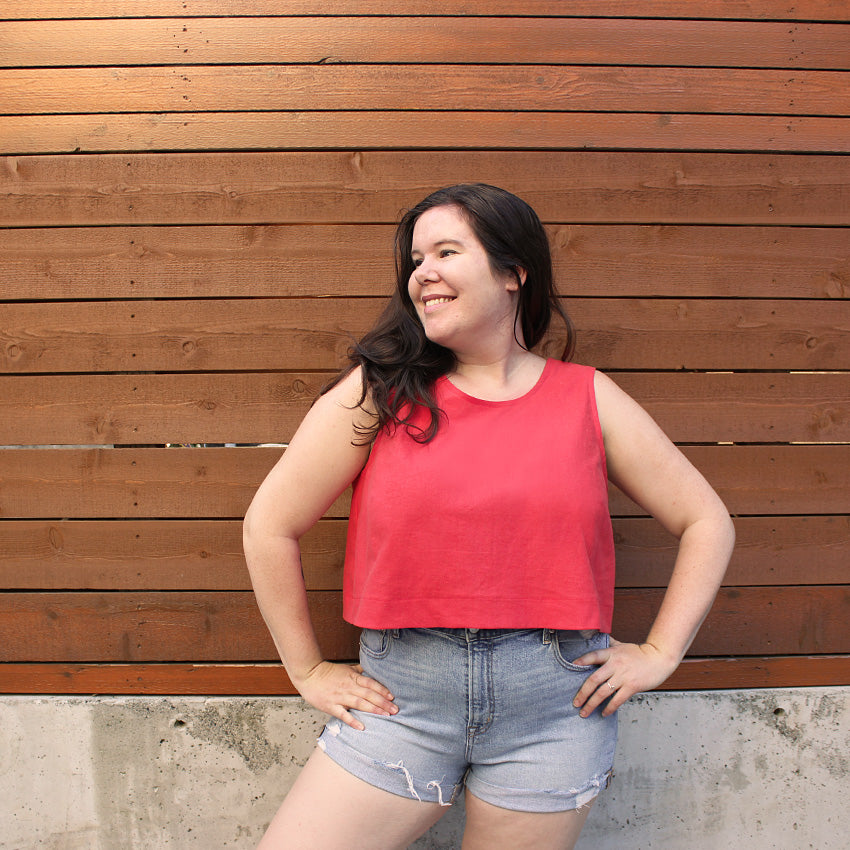 How to lower the back:
This little hack does involve a little bit of 'drafting'. I put that in quotes because many sewists are intimidated by pattern adjustments and drafting, but you don't need to be! Making a simple change like this is quite easy to do.
You are going to draw a new back neckline on the pattern piece or on a copy of the pattern piece. You dont want to change the shoulders, only the height of that back scoop.
Keep in mind that the lower you go, the more chance you have of your bra showing, and more importantly, the more chance of the top sliding off your shoulders.
The process is the same if you want to change the front neckline.
My new curve was 6.75″ below the original at the center back.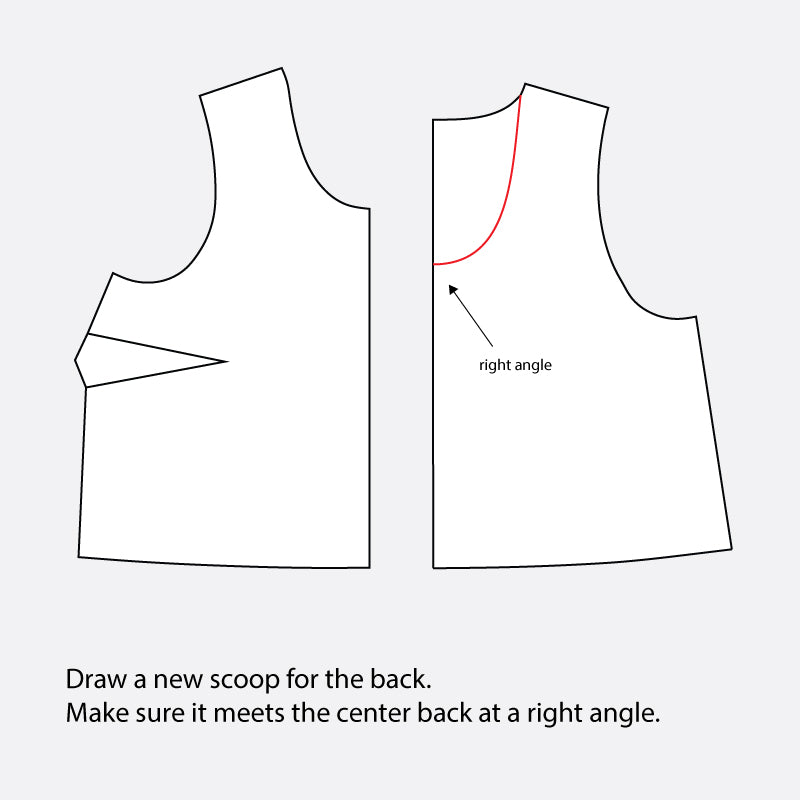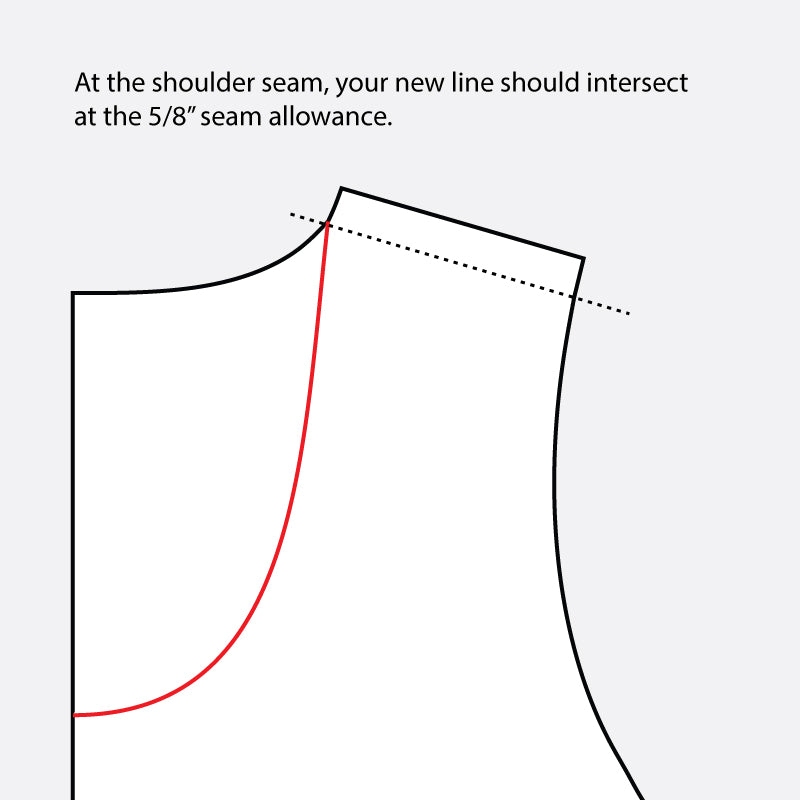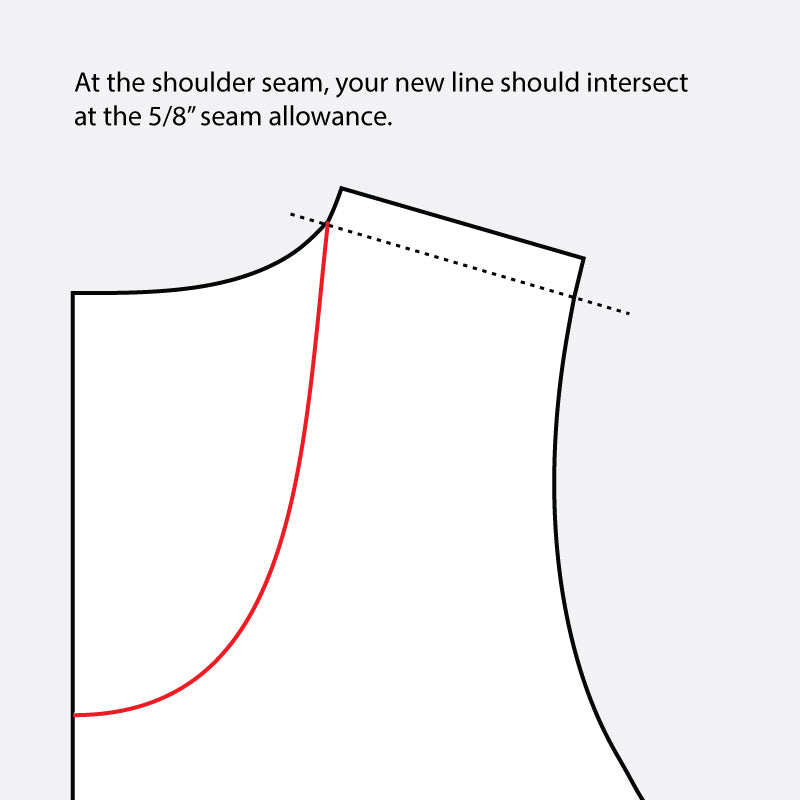 You will finish this hack with bias binding, not the all-in-one facing. Be sure to make a longer neck binding piece. I like to make mine longer than it needs to be and trim off any extra.
That is all there is to it! You can change the neckline in the front or back. I made this version using a linen from Blackbird Fabrics. Play around and see what you come up with!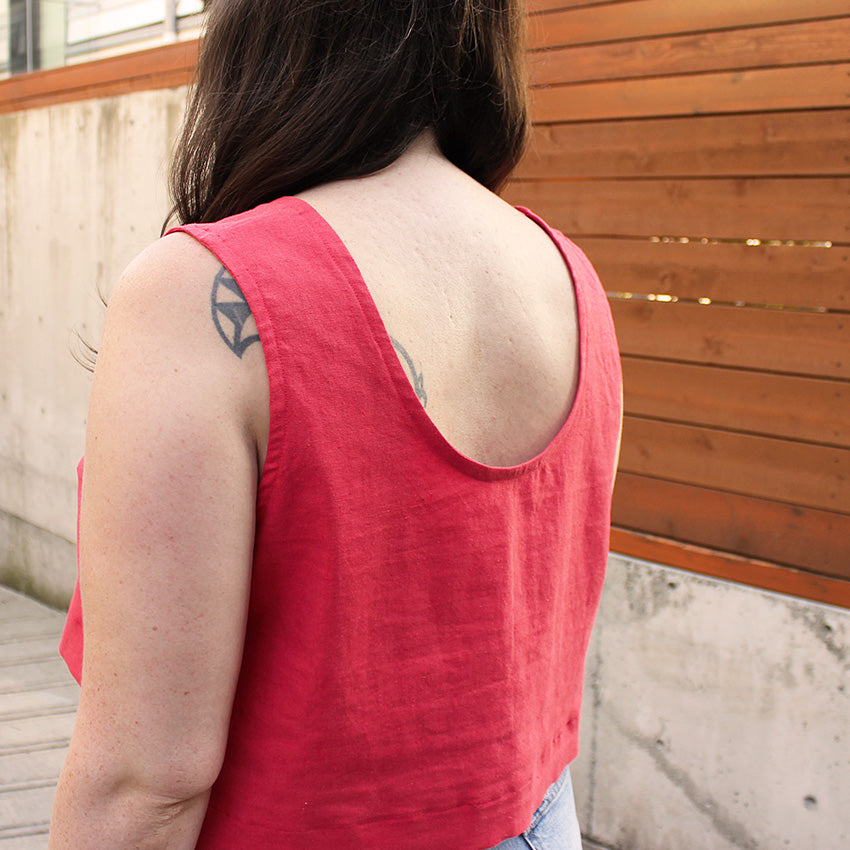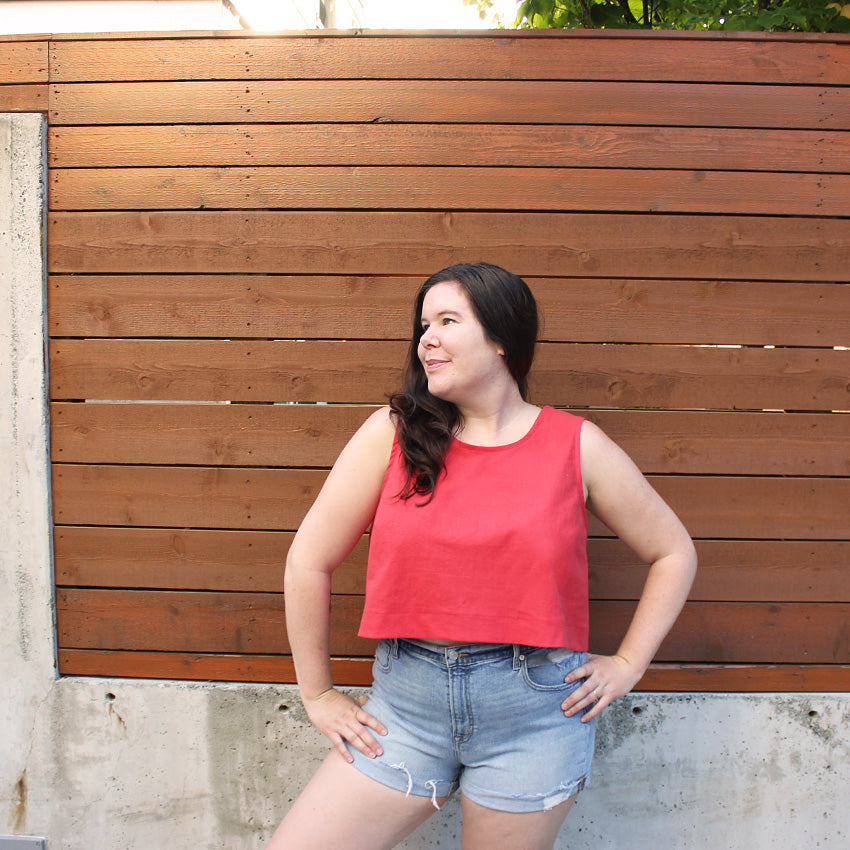 You can grab the Ashton Top this month for 20% off using the code ASHTONAUGUST.
This was our second hack in this new blog series all about the Ashton Top! See all the posts in this hacking series here.