It may be a bit of a stretch to call this one a 'hack', but I really wanted to include this as inspiration during Ashton August. Last month I attended a block printing workshop at Blackbird Fabrics (see their workshops here – there is another block printing one coming up!) It was SO FUN and a really amazing experience. Creating your own print and customizing your fabric is an awesome way to take your sewing to a whole new level!
You can grab the Ashton Top this month for 20% off using the code ASHTONAUGUST.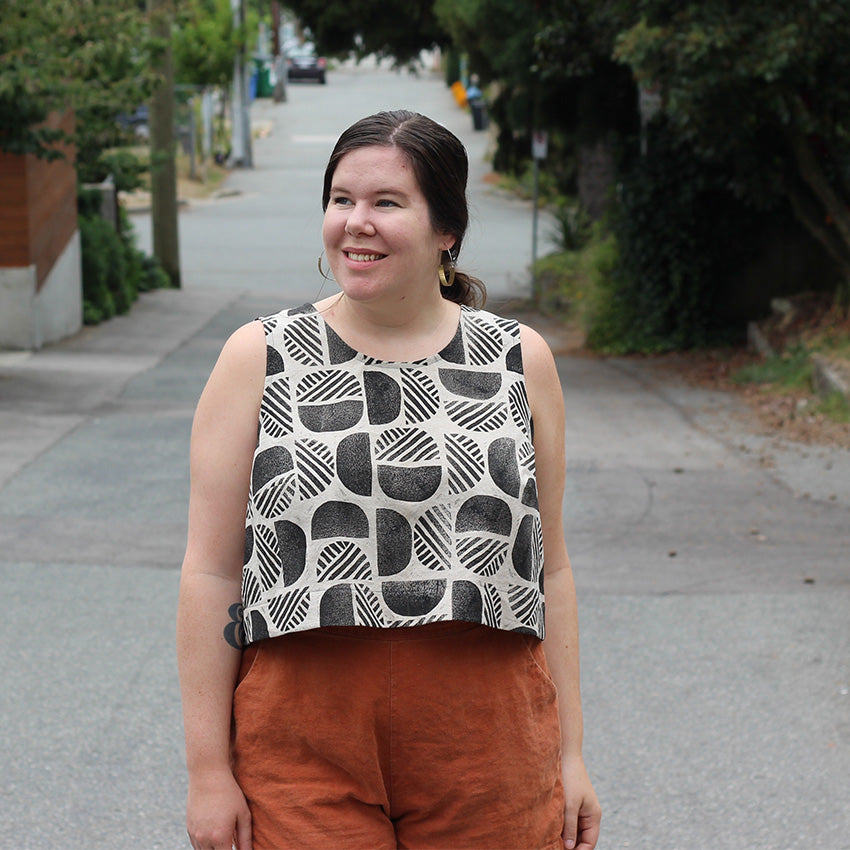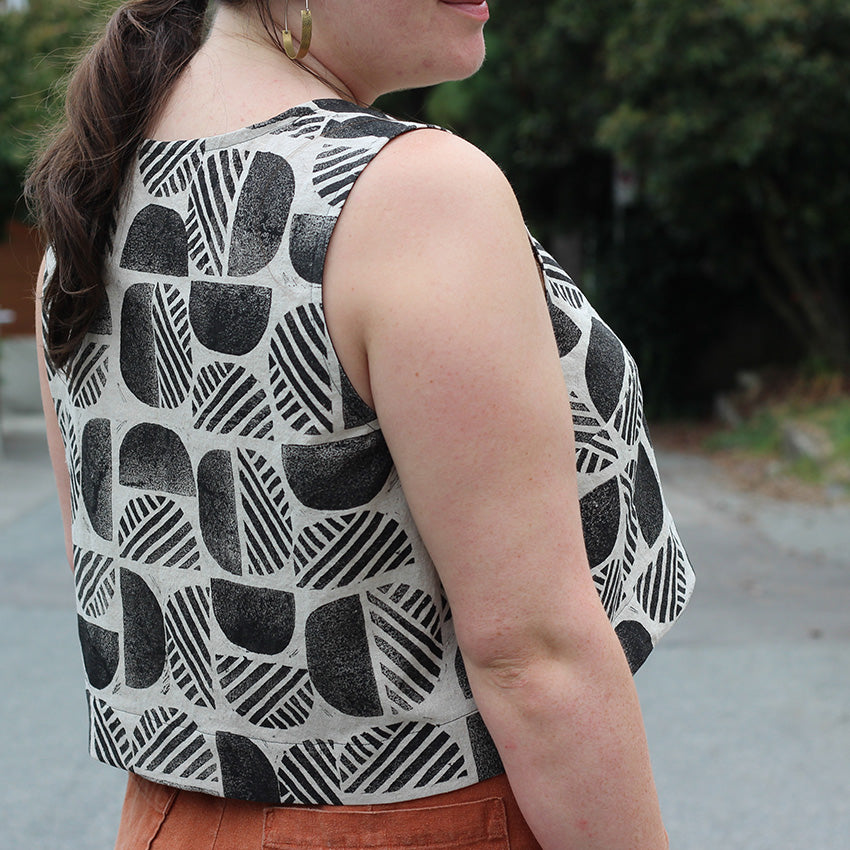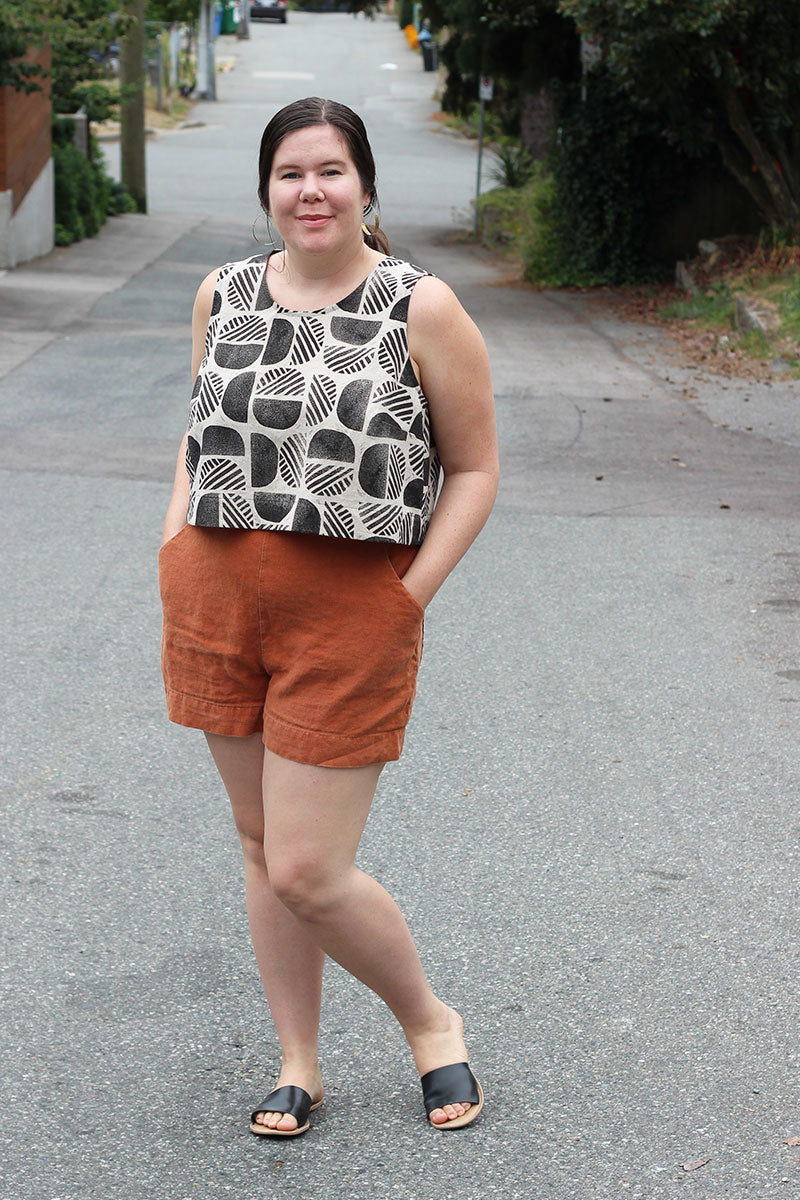 How I block printed this fabric:
We started by designing our prints and carving out soft blocks using a lino-cutting tool. These blocks were then Gorilla glued to pieces of wood for ease of use.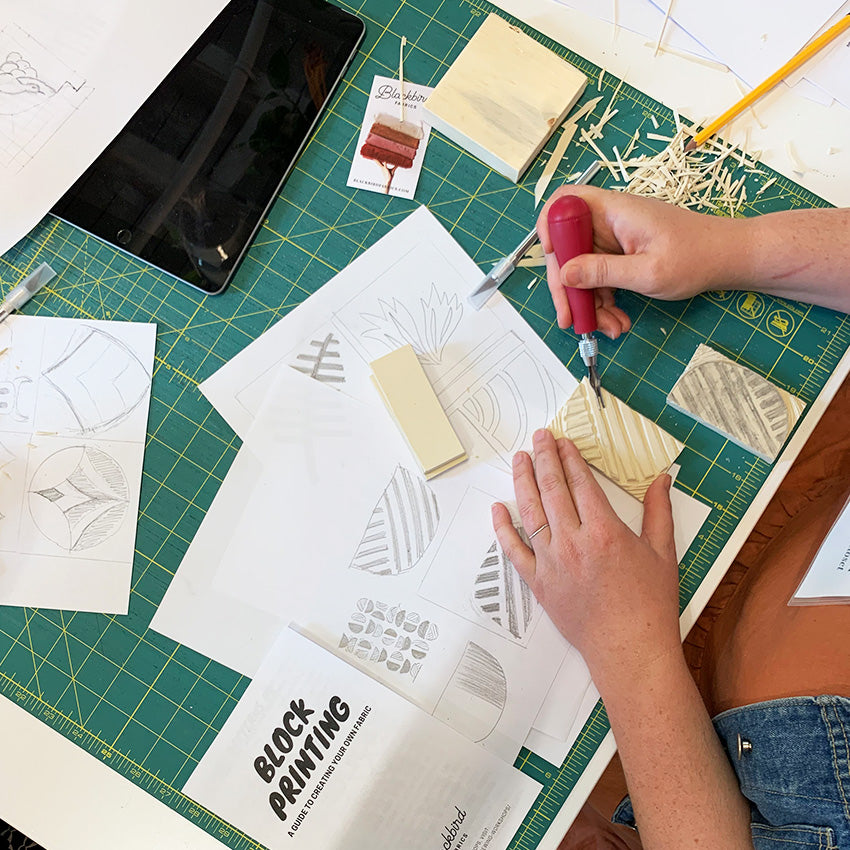 We applied the fabric dye to the block using a very thin foam roller. We then pressed the block down on to the fabric and voila! A block print! After some experiments with colour and dye application, we dove right into printing our fabric.
You have the option to draw some guidelines using Frixion pens and I did that for my print. It helped me to space out the design evenly as I went along. It was definitely scary to make the first print, but once we got going it was very meditative. This 1-meter piece of fabric took me 4 hours to print, and keep in mind that it was my first time and this is a pretty dense design.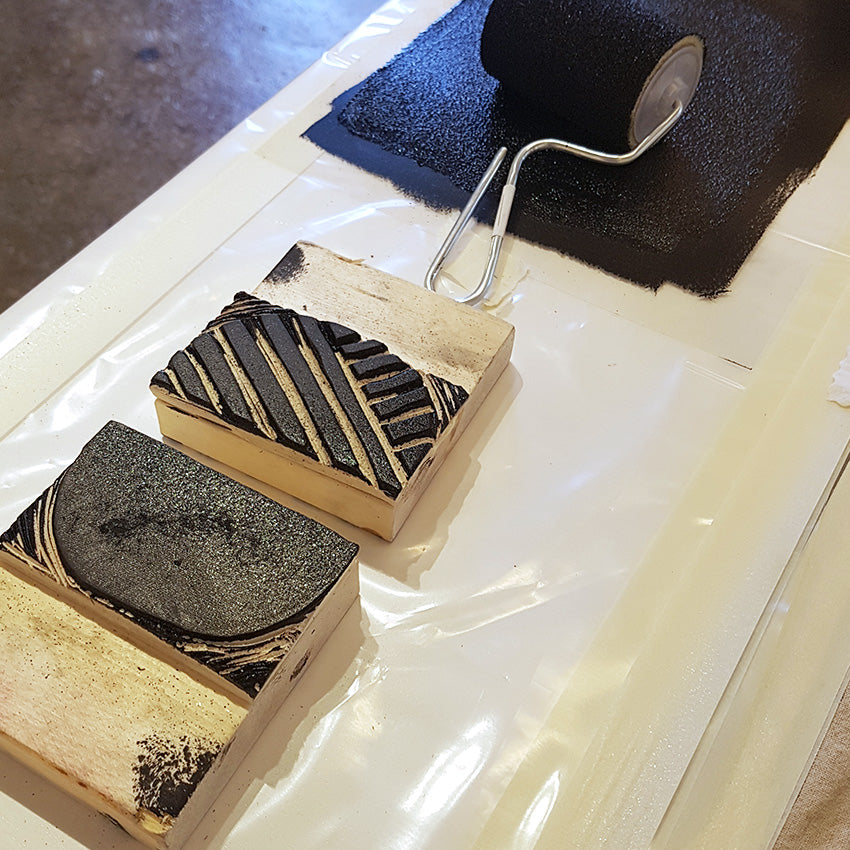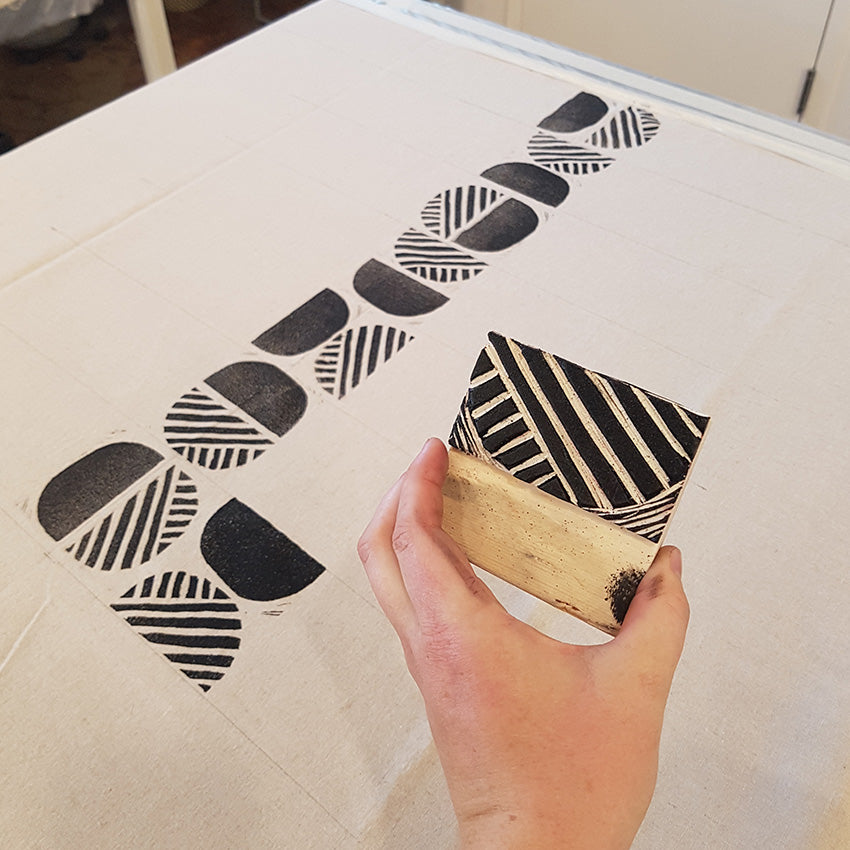 I am not going to go into the whole process of block printing on fabric here because I am no expert. I would recommend reading Jen Hewett's book on the subject for a step by step guide to this process.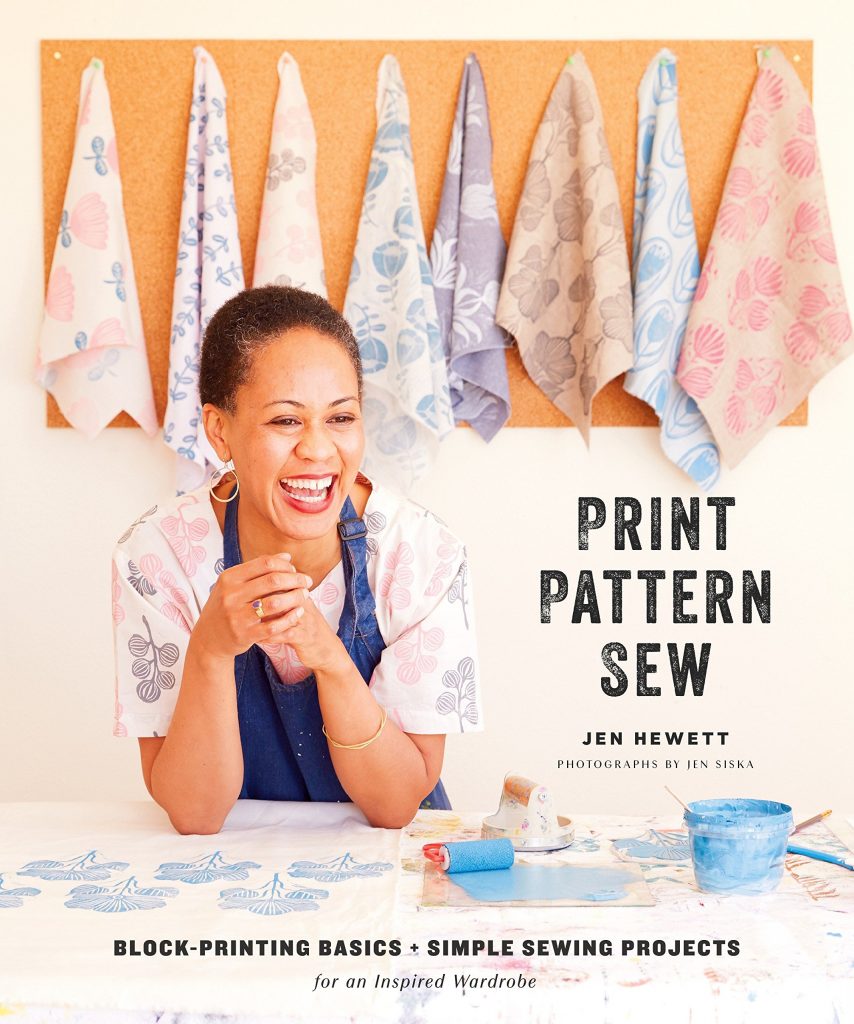 When you use proper fabric dye with your block prints, you can print on so many different fabrics! The base does not have to be light (like this natural cotton fabric), it can be any color. You can also get the dye in any colour! You want to print on a flat surface, so avoid fabrics with a texture like jacquard or twill. I'm dreaming of a dark block print on rusty red linen *heart eyes*.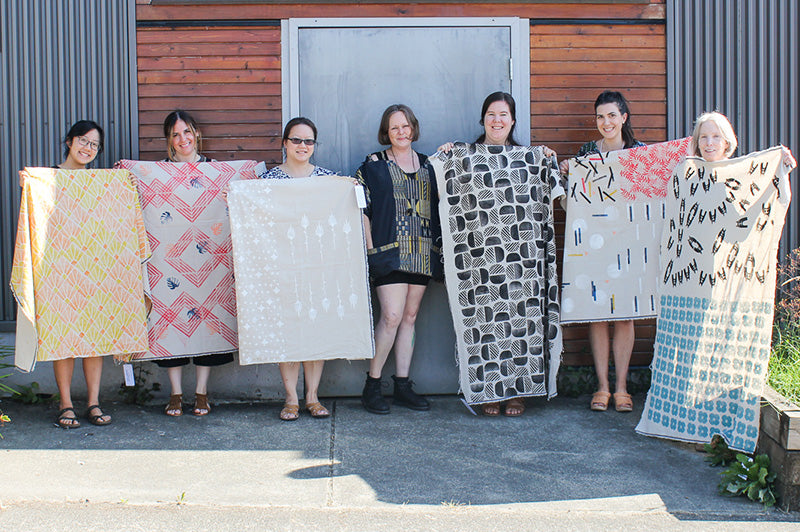 Once you finish your print and it air-dries, all you have to do it put it in the dryer to heat set it. Then, you can wash and wear as normal! The print will fade over time, but it really does take a while to show the signs of age. It is not that different from regular fabric.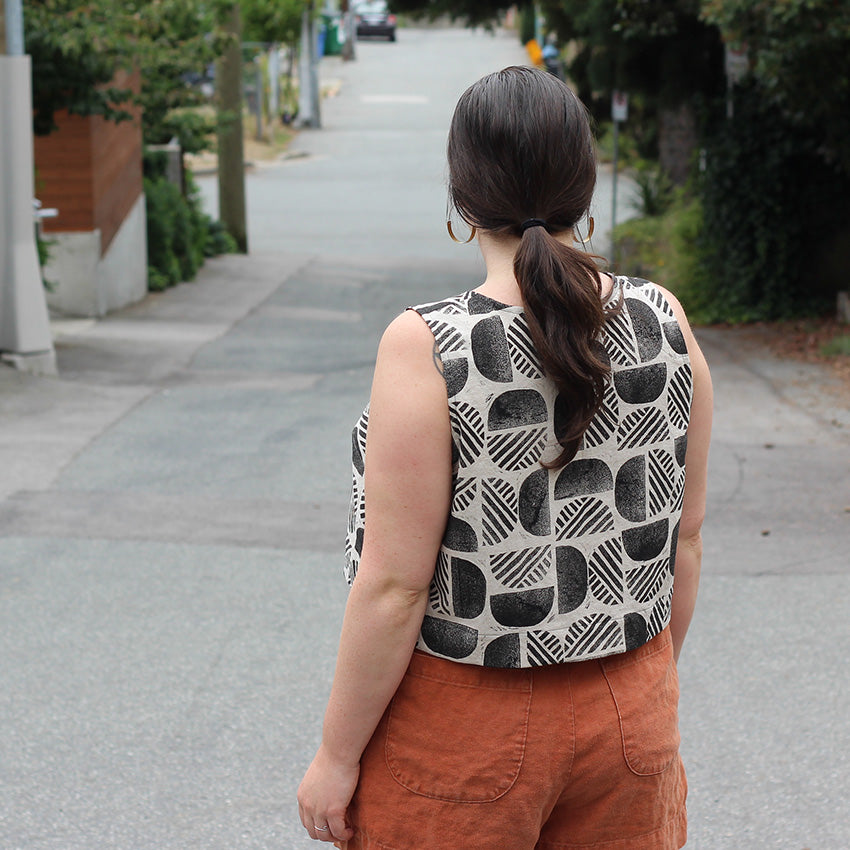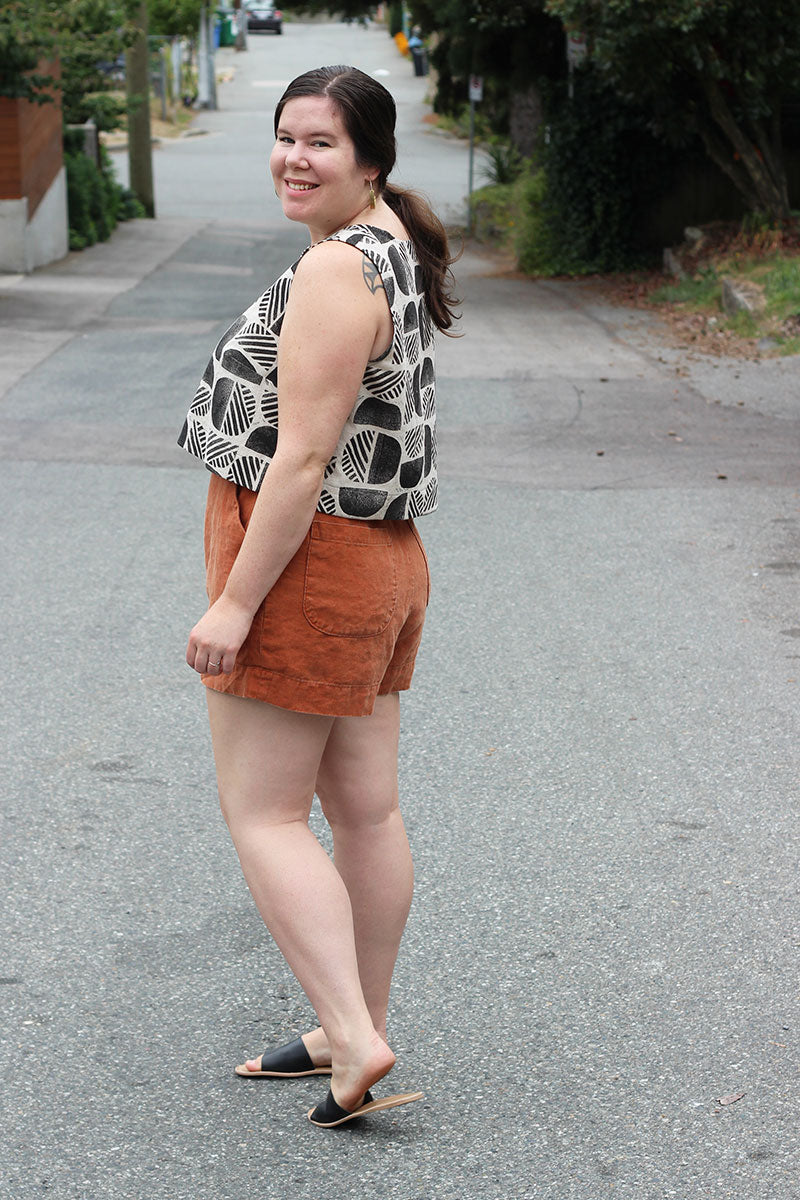 Thanks for checking out my block print! I hope you try block printing, too. It is honestly just so much fun!
You can grab the Ashton Top this month for 20% off using the code ASHTONAUGUST.
This was our second hack in this new blog series all about the Ashton Top! See all the posts in this hacking series here.