Happy Wednesday, makers! The past few weeks have been a busy blur over here; we wrapped up Ashton August, which we had SO much fun with, and all of a sudden September is in full swing! Do you feel like autumn has started once September 1 arrives? I am a steadfast proponent of summer lasting all the way until the autumn solstice.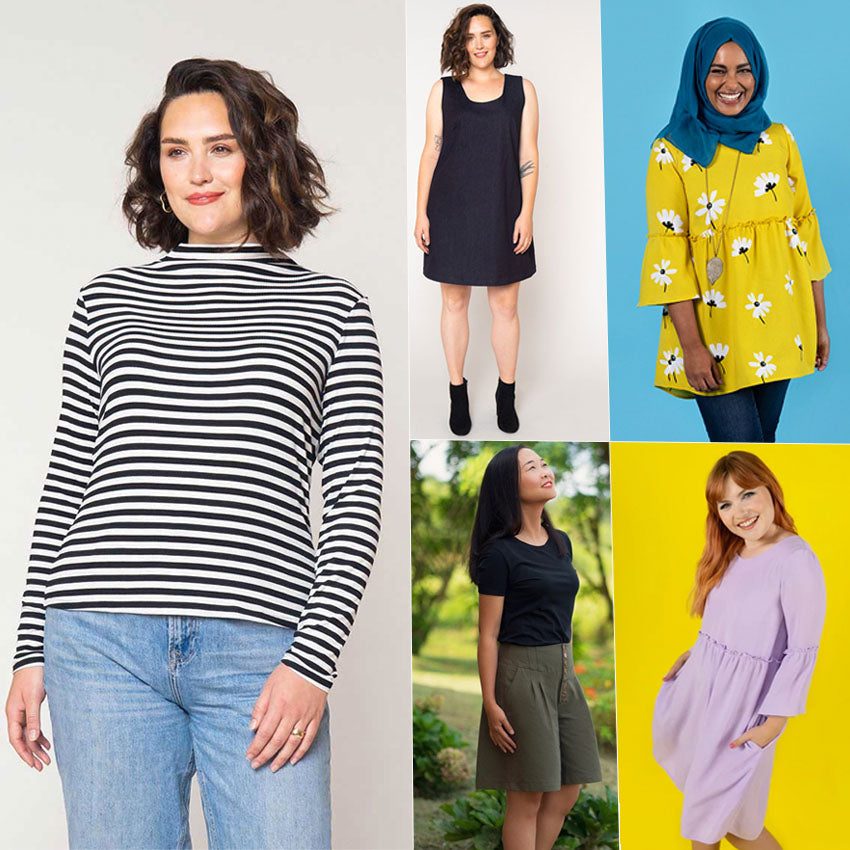 News (clockwise from top left)
Seamwork Magazine released the Ace Top and Bryn Dress.
Tilly and the Buttons released the Indigo Smock Top & Dress.
Itch to Stitch released the Gobi Culottes.
Community
It's National Sewing Month, and Sewisfaction is celebrating by leading the #seweverydayseptember challenge to help us all get our sewjo back after summer (well, in the Northern Hemisphere). There are no rules to this challenge; just post on Instagram about however the prompt of the day inspires you, and tag #seweverydayseptember. There are more details on the Sewisfaction Instagram!

Makes
Erika Bunker made a stunning sunset yellow dress that is perfect for when it's autumn but it's also warm out.
Merritts Makes hacked the Fiasco Jumpsuit into some really neat vintage-esque pants.
Jeans season is coming! Amy Nicole studio made some high waisted Ginger Jeans with the most adorable embroidered pocket detailing.
Girl and the Machine sewed the sweetest Amy Jumpsuit to wear to a wedding!
As long as we're on the jumpsuit train, Jasika Nicole hacked the Ninni Culottes into an amazing silk jumpsuit.
Pin, Cut, Sew made a really cozy looking blanket cardigan in preparation for autumn.
Sarah C. From Cali Fabrics levelled up her warm-weather sleepwear by making herself a matching nightgown and Suki Robe set!
Resources
Anna Zoe shared this really, really useful nursing t-shirt hack for all you amazing mothers out there.
Orange Lingerie shared a great list of tips for bra-making.
Melly Sews published a detailed tutorial on how to sew a neckline facing nicely.
On the Podcast
Aaronica Cole joins us to chat about curvy sewing and learning to love our bodies! We discuss the shift toward more inclusive sizing in the community, and the impact it is having on sewists. Aaronica also shares her insights on how we can influence young ones through our creative passions and self-care. Listen here.
[soundcloud url="https://api.soundcloud.com/tracks/675371564″ params="color=#ff5500&auto_play=false&hide_related=false&show_comments=true&show_user=true&show_reposts=false&show_teaser=true&visual=true" width="100%" height="300″ iframe="true" /]