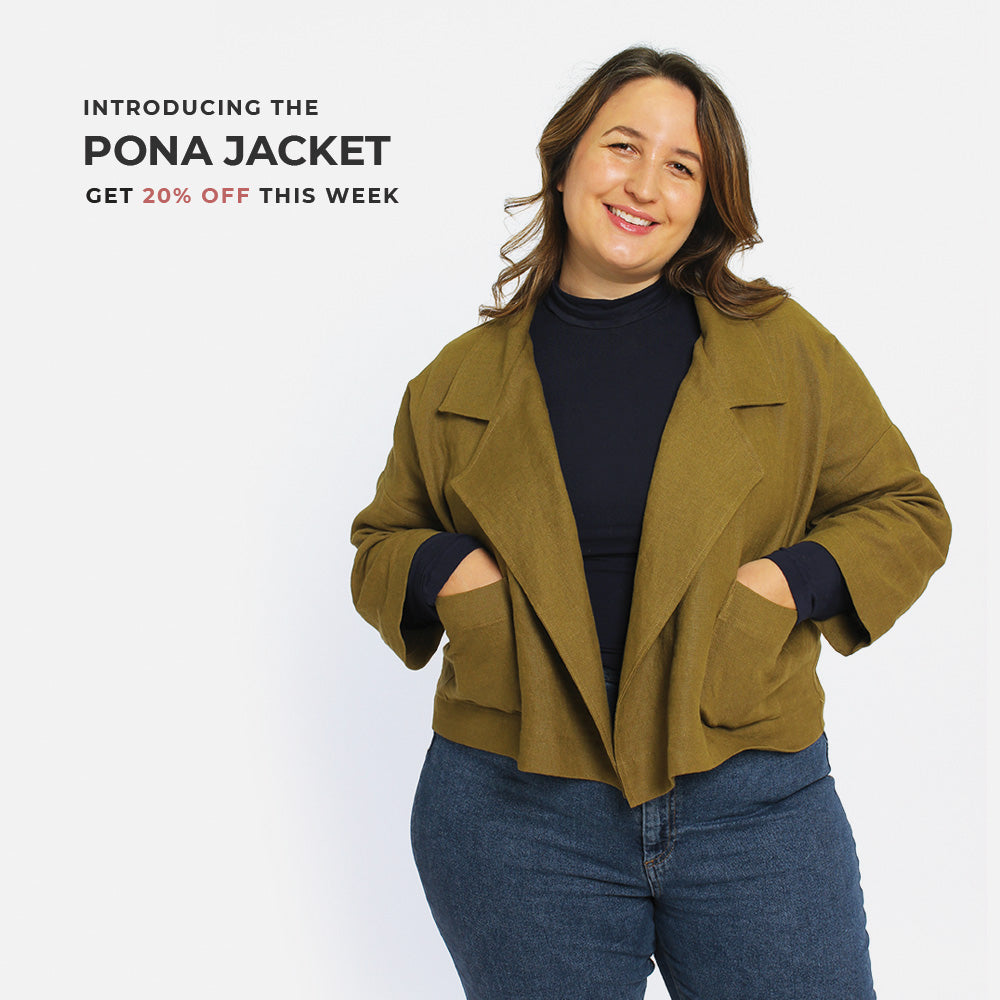 We're over the moon to launch our latest sewing pattern, the Pona Jacket! We could not be more excited to share this one with you all. We are obsessed with the design and it is SUCH a satisfying project for sewists of all levels.
The Pona Jacket is a modern outer layer that is simple to make and style. An extra-wide facing allows this unlined jacket to drape open in the front, no closures necessary! Pona has an oversized blazer feel, complete with pockets and a statement lapel. It is a perfect beginner jacket pattern!
Pona is available in sizes 0-30. Grab it this week for 20% off!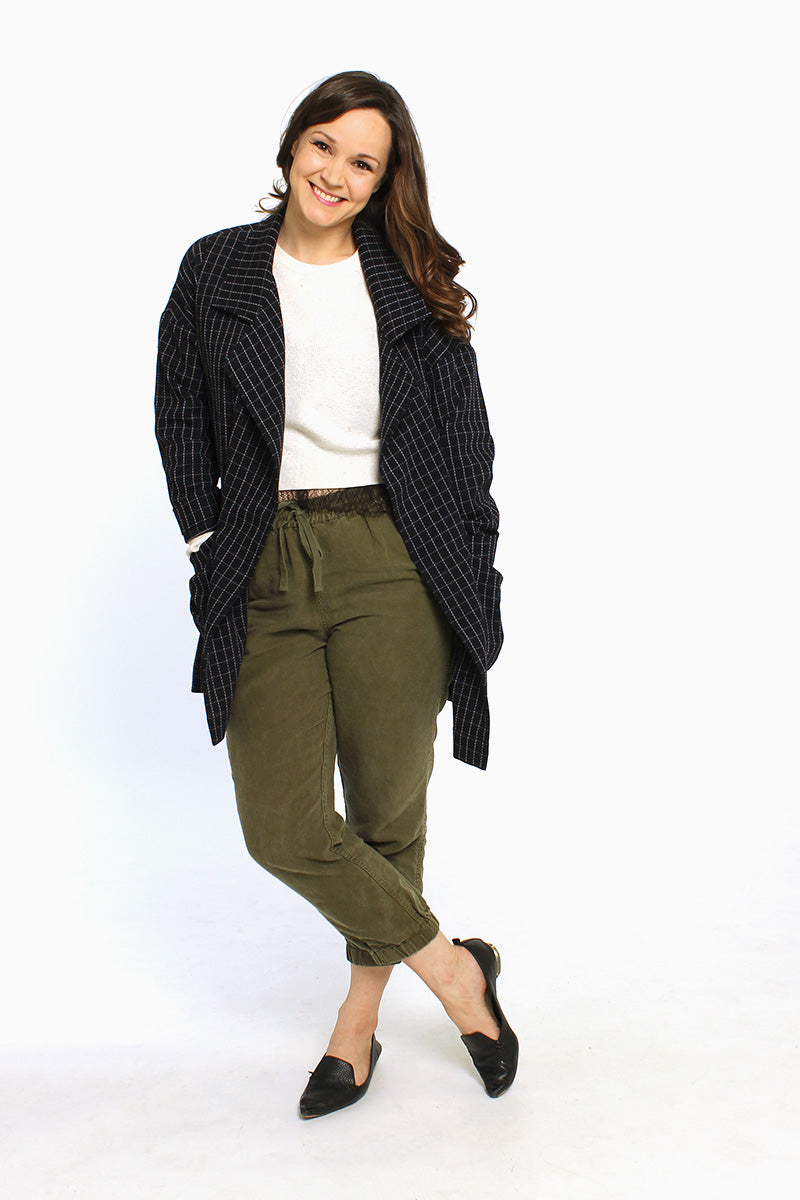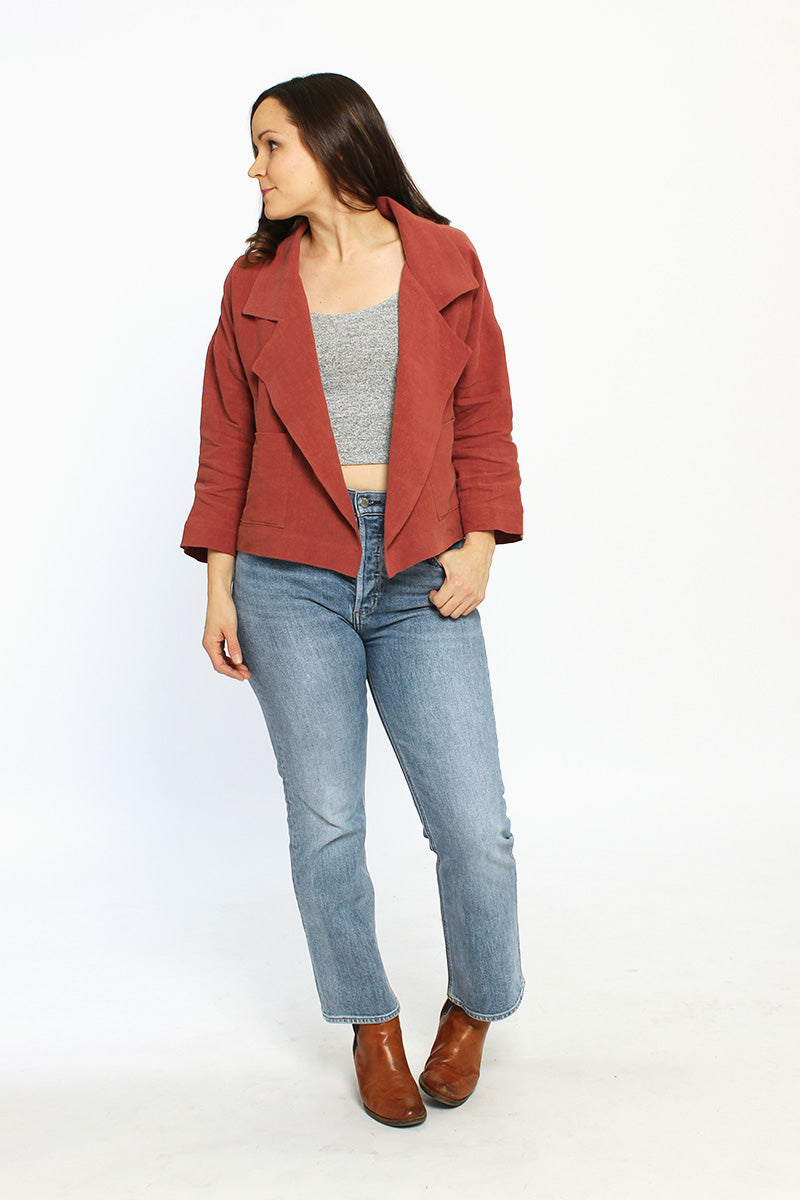 View A of Pona is a thigh-length jacket with full-length sleeves and large patch pockets. Make this view in fabrics such as cotton twill, Tencel twill, silk noil, or medium weight wools.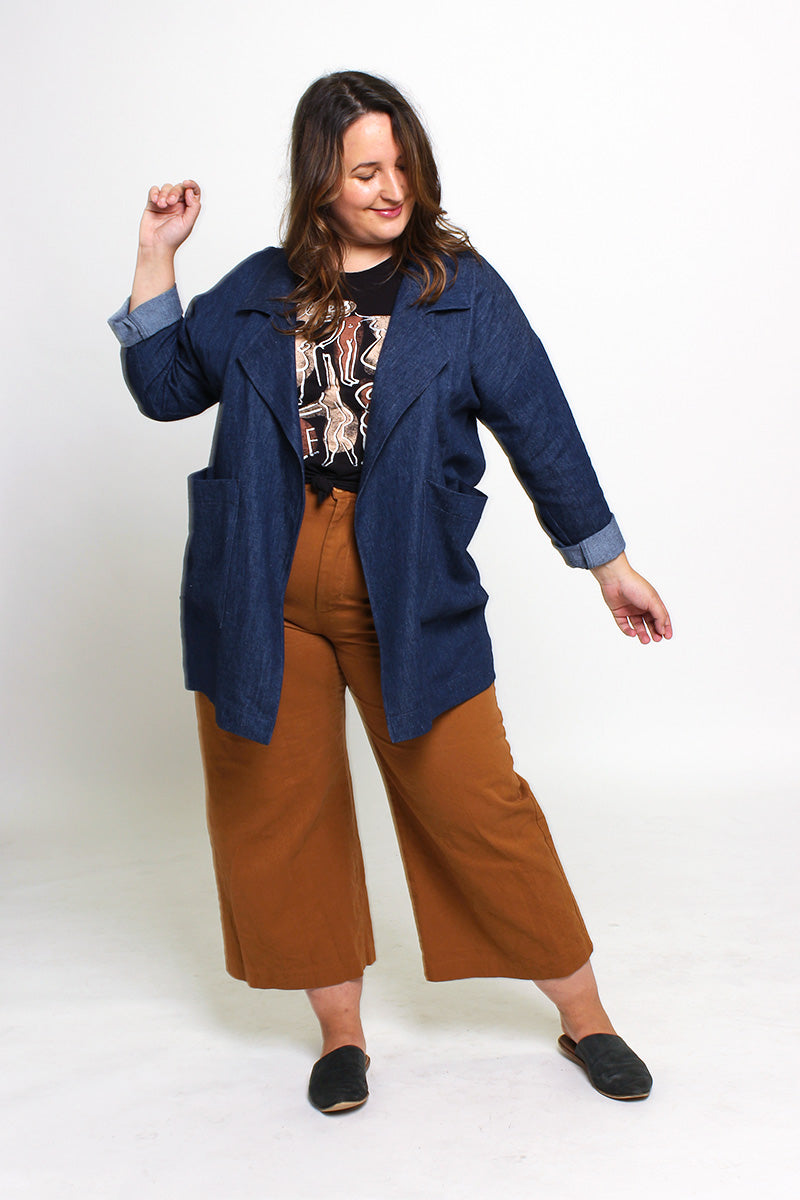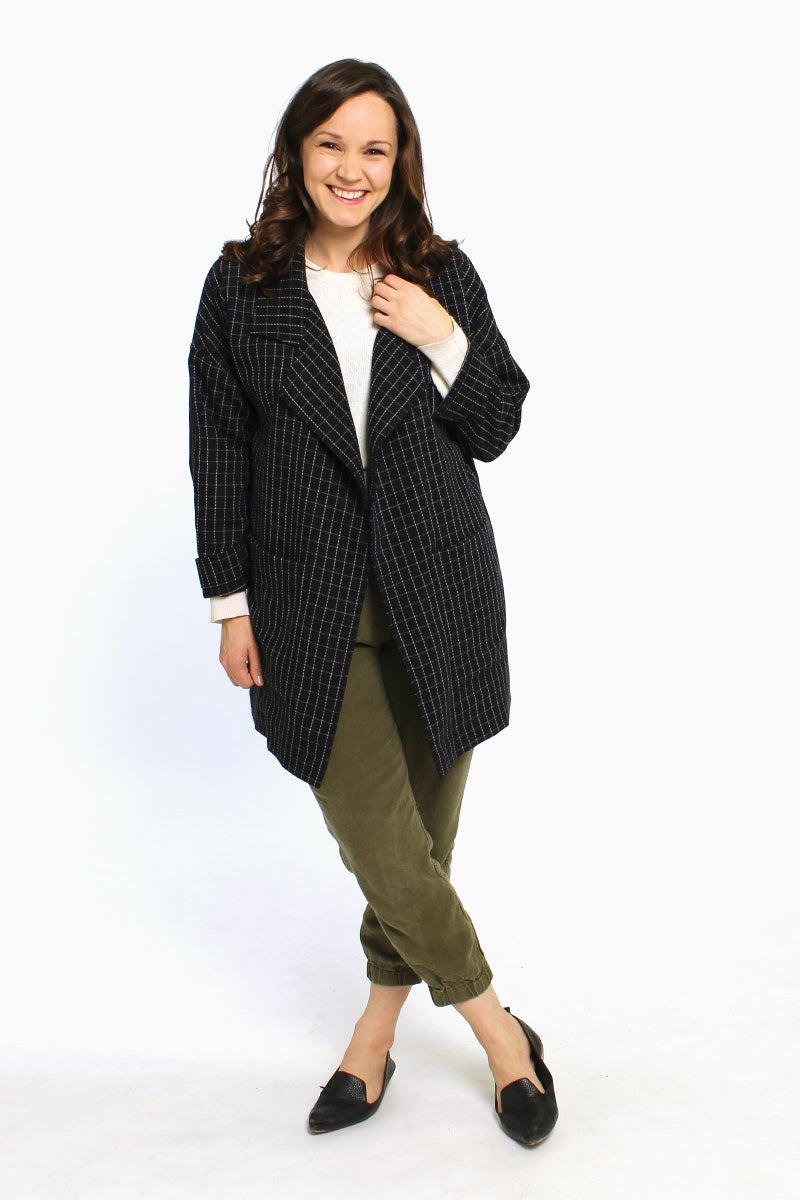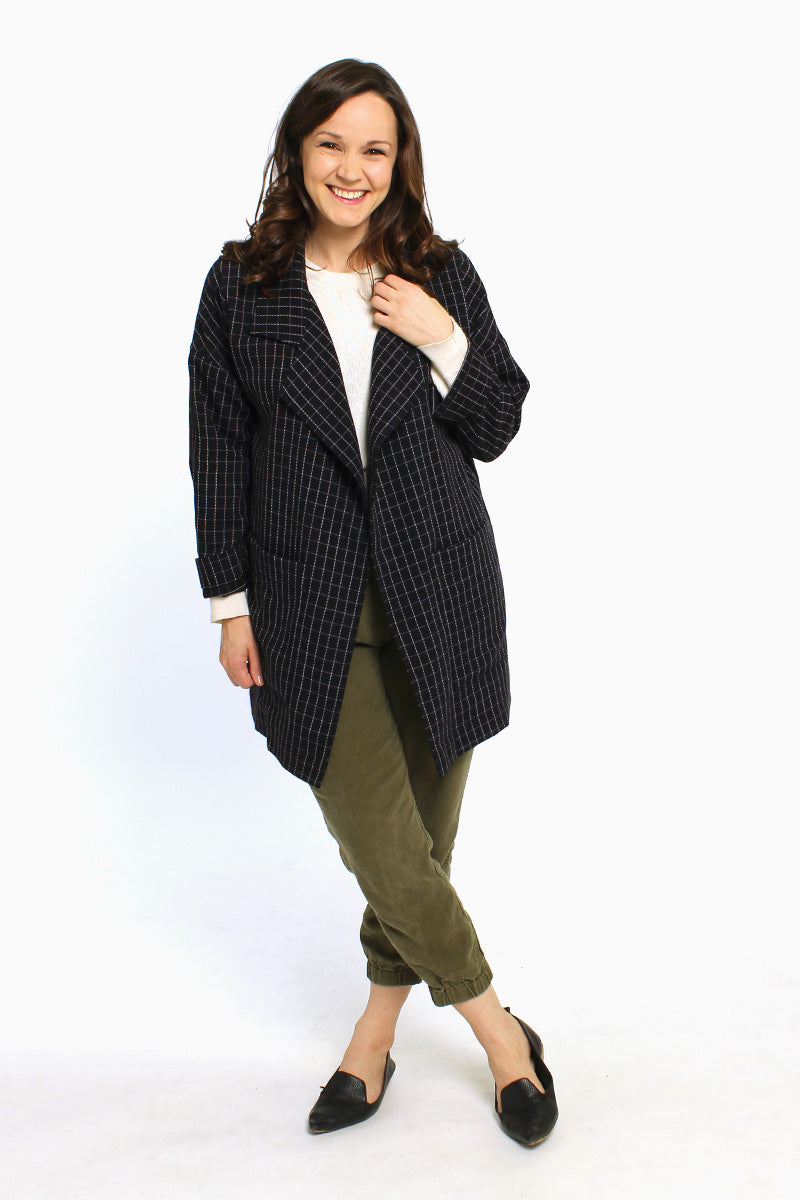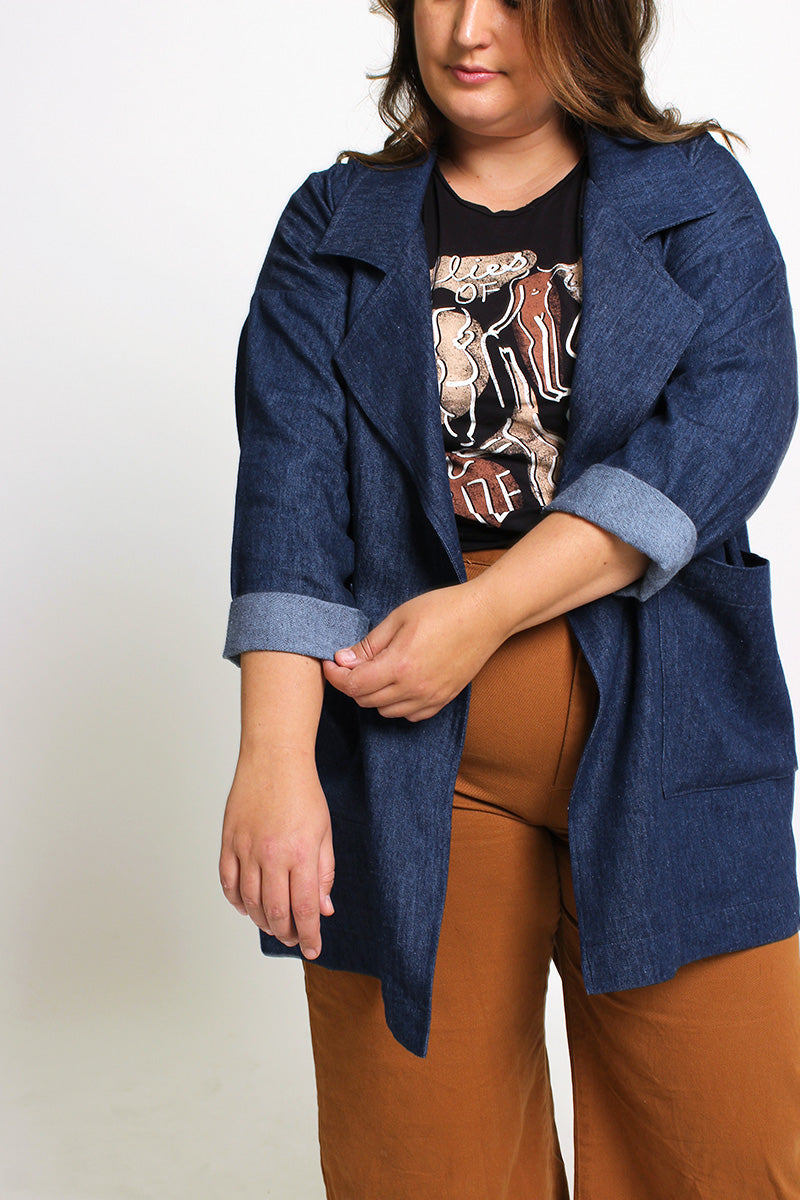 View B features a cropped length, cropped sleeves, and medium patch pockets. Try this view in midweight linen, washed linen, corduroy, or cotton jacquard.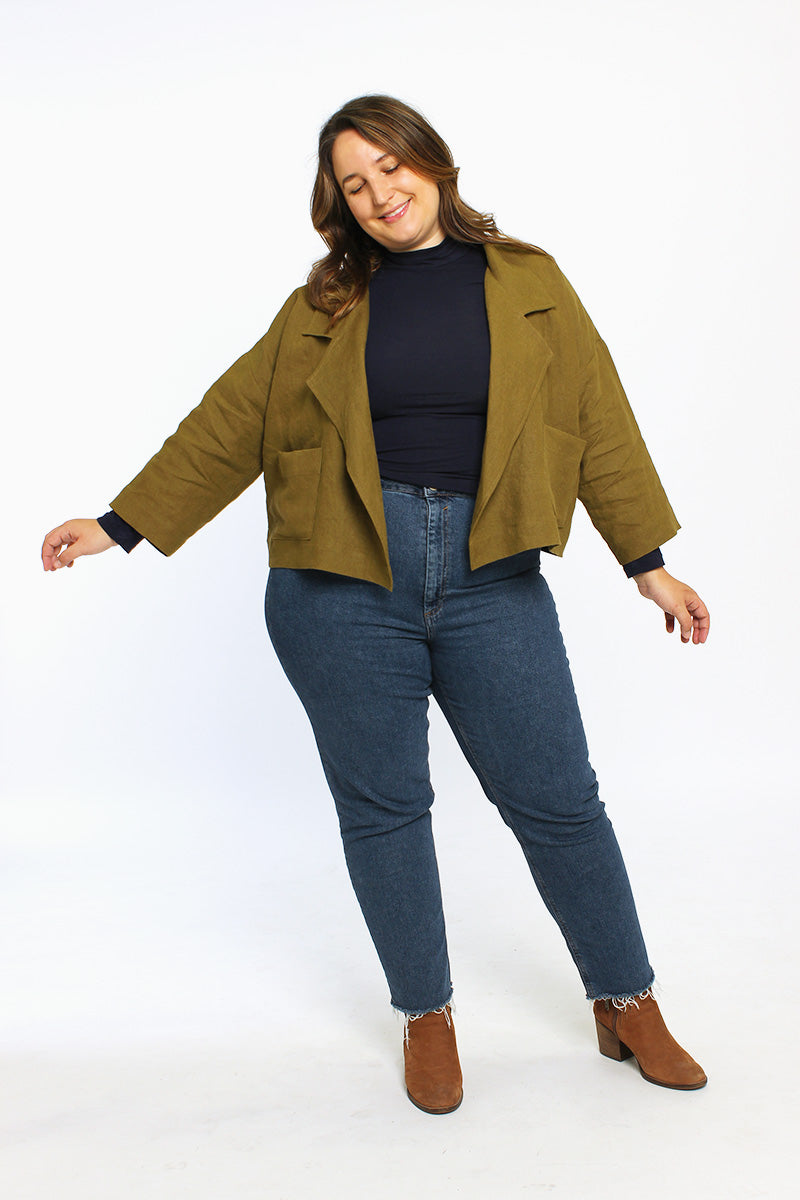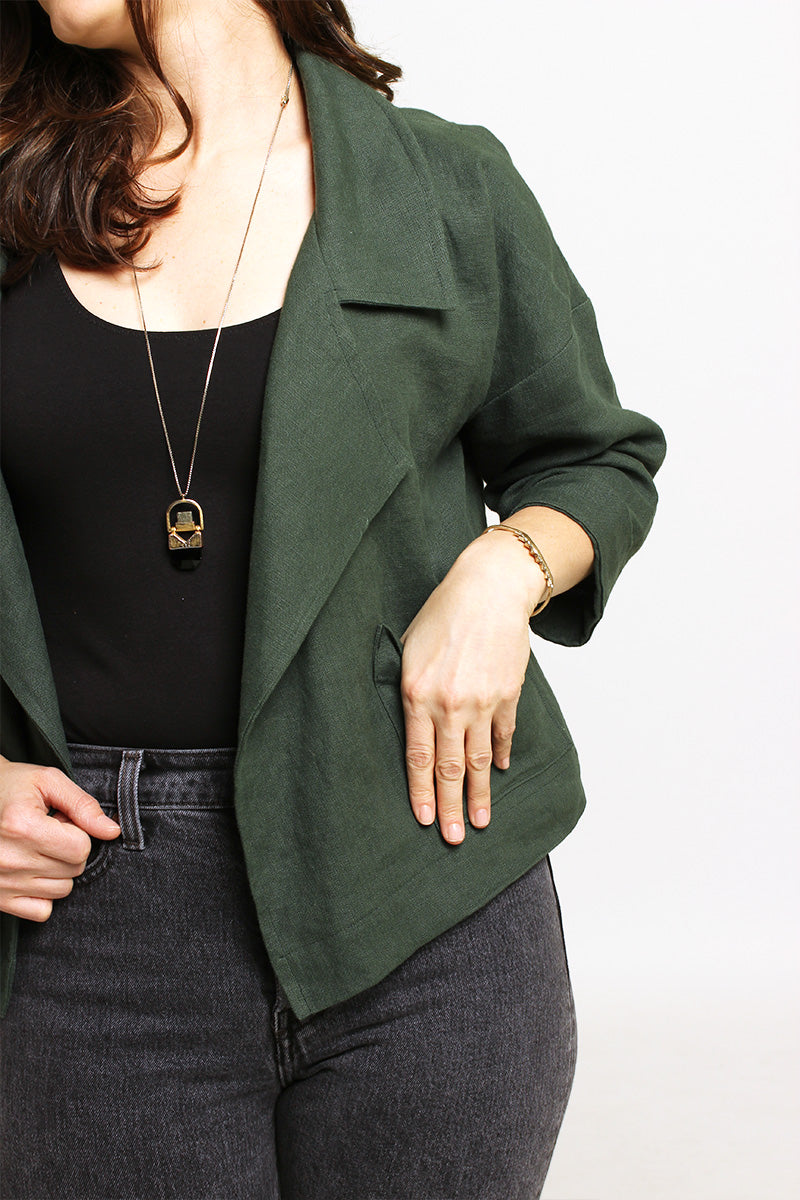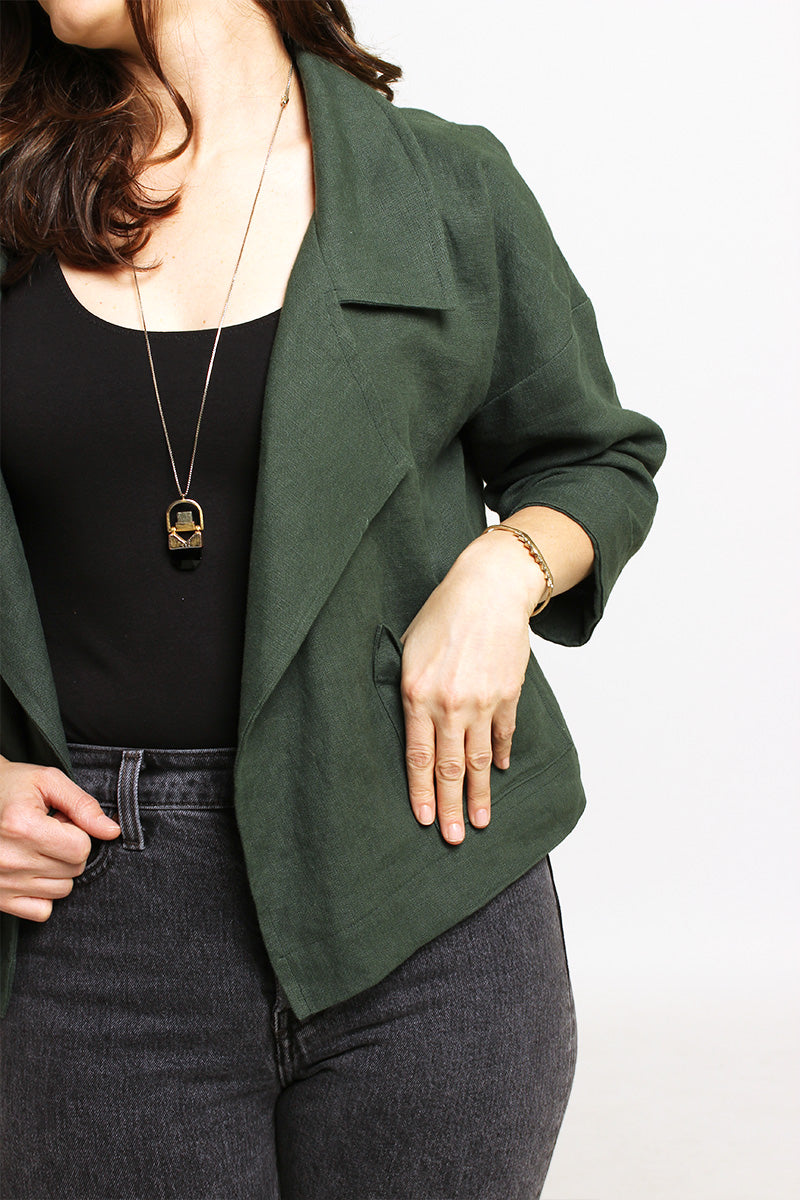 The Pona Jacket is so versatile- make one in linen for warmer weather, or one in wool for colder months. Embrace the oversized 'grandpa blazer' style and throw it on over any casual look to make it feel instantly put together. Layer it over an Elliot Sweater for cozy vibes, or rock it over your Ashton Top and jeans for an everyday look.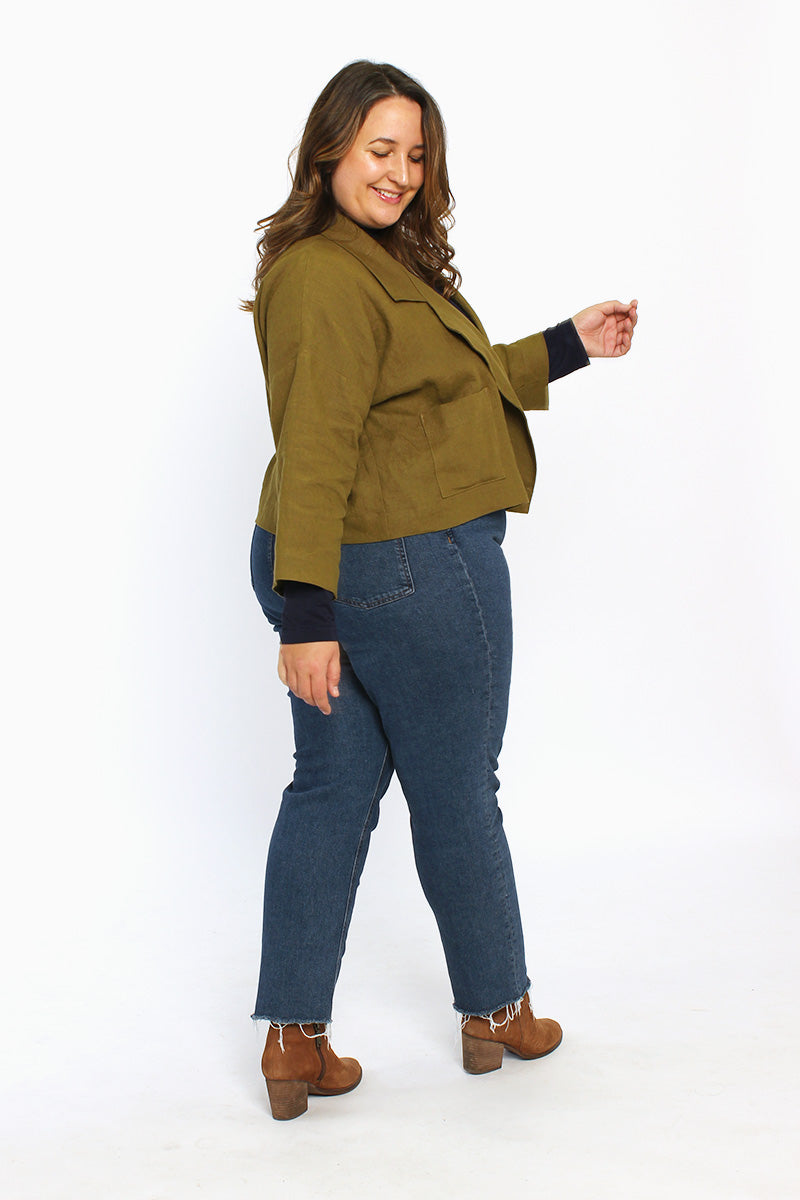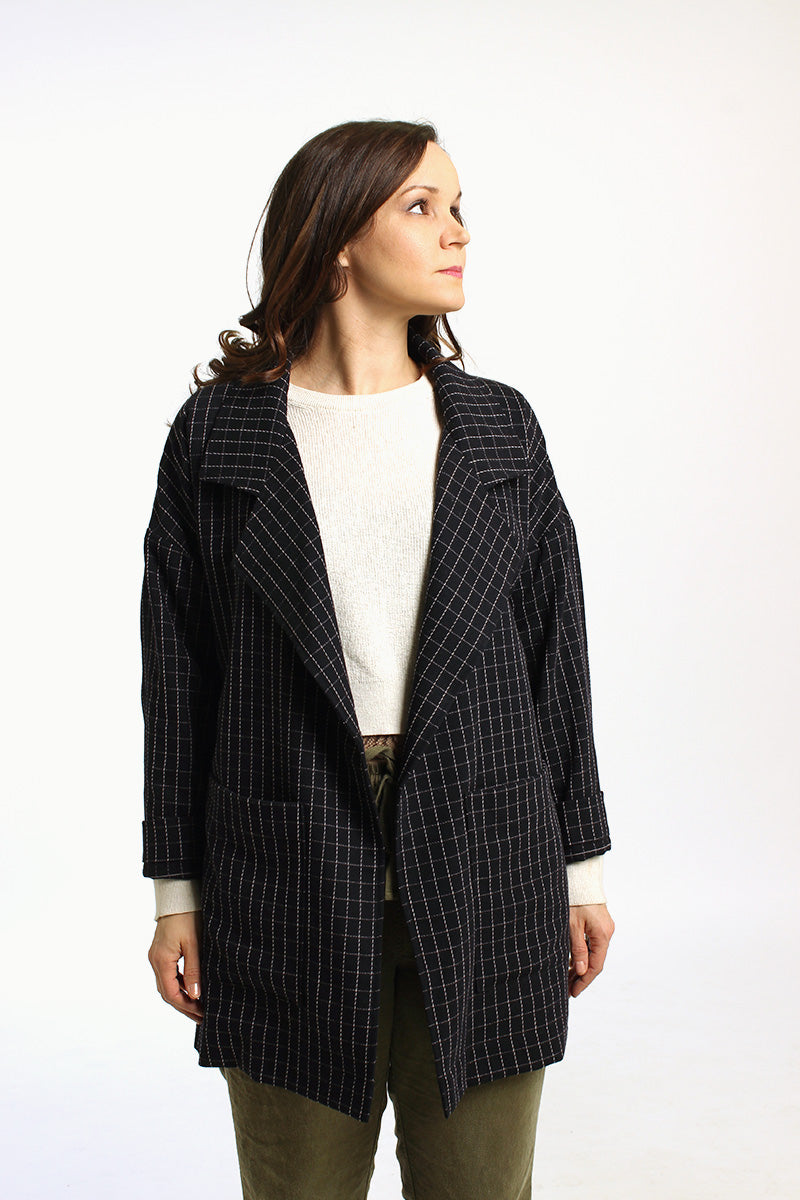 Pona is the perfect jacket for beginner sewists looking to try sewing outerwear. It has a great beginner collar and no lining or closures to fuss with. For the more advanced sewists, this versatile jacket can be yours in just a few hours. What's better than that?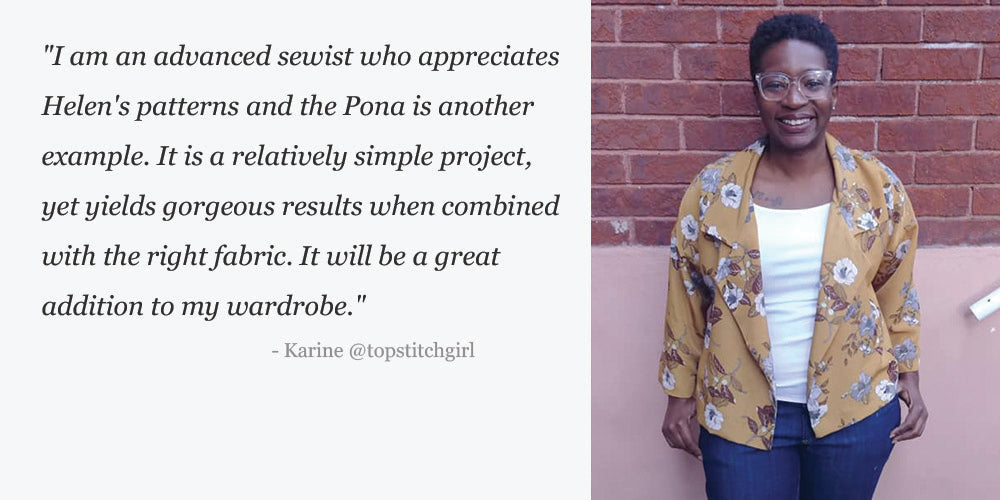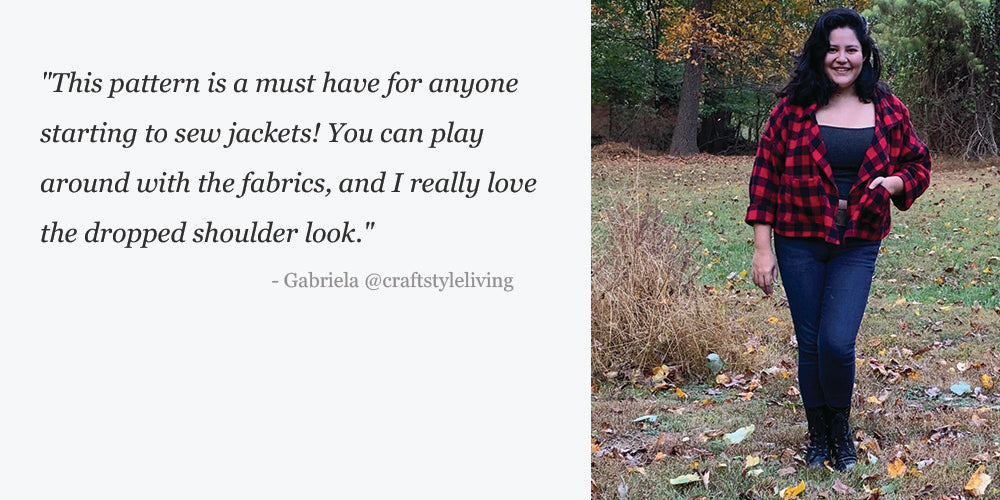 We are so happy to be able to share Pona with you all! This jacket has been in the works for a while and it feels really good to let it out into the wild. We hope to see many versions from you soon! #ponajacket.
The Pona Jacket is available in sizes 0-30. Grab it this week for 20% off!