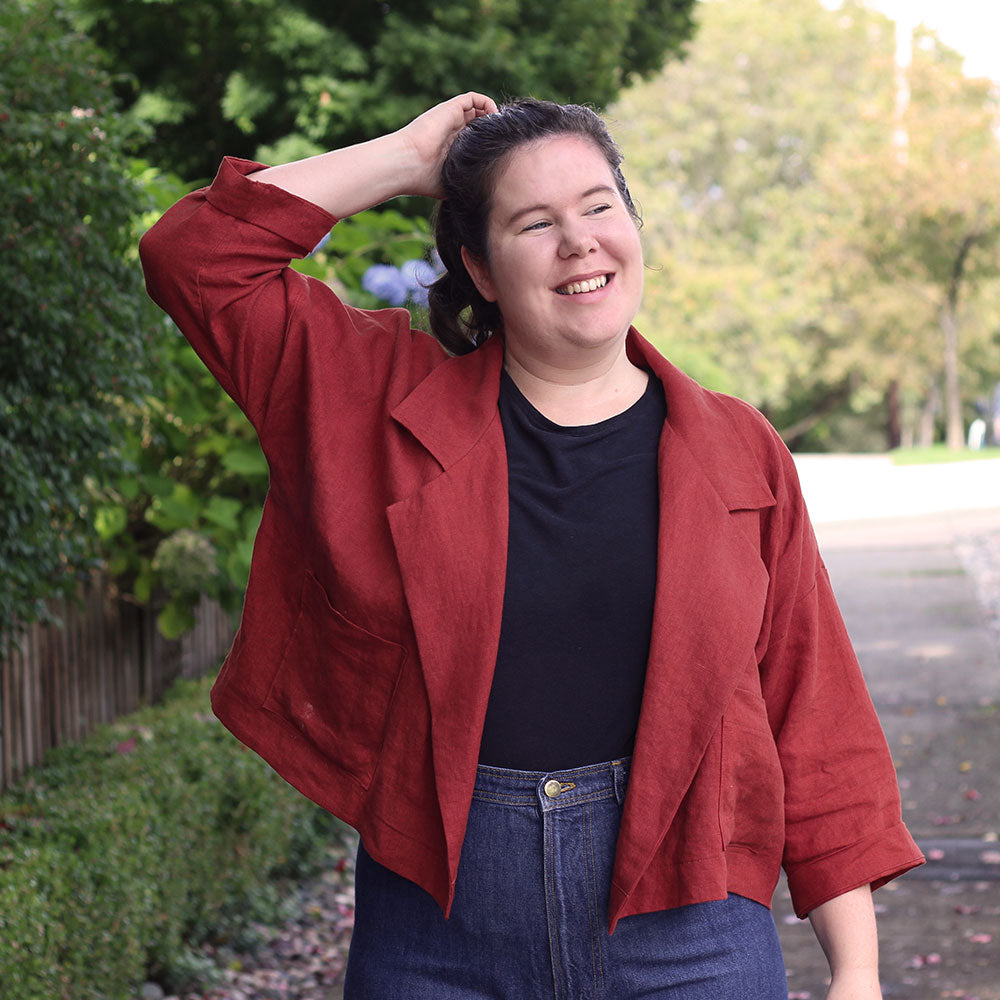 I hope you aren't sick of me gushing about our latest pattern yet! I wanted to share my personal favourite Pona with you, since I have been wearing this linen jacket non-stop. Thank you so much to all who have supported the Pona Jacket launch so far!
Pona is available in sizes 0-30. Grab it this week for 20% off!
This version is made in what I think is the ideal fabric for Pona, midweight linen. We used this 7oz linen from Blackbird Fabrics, but any medium-weight linen will work really well for Pona. We actually used two other colours in our samples for Pona, Elmwood and Pine. See them below!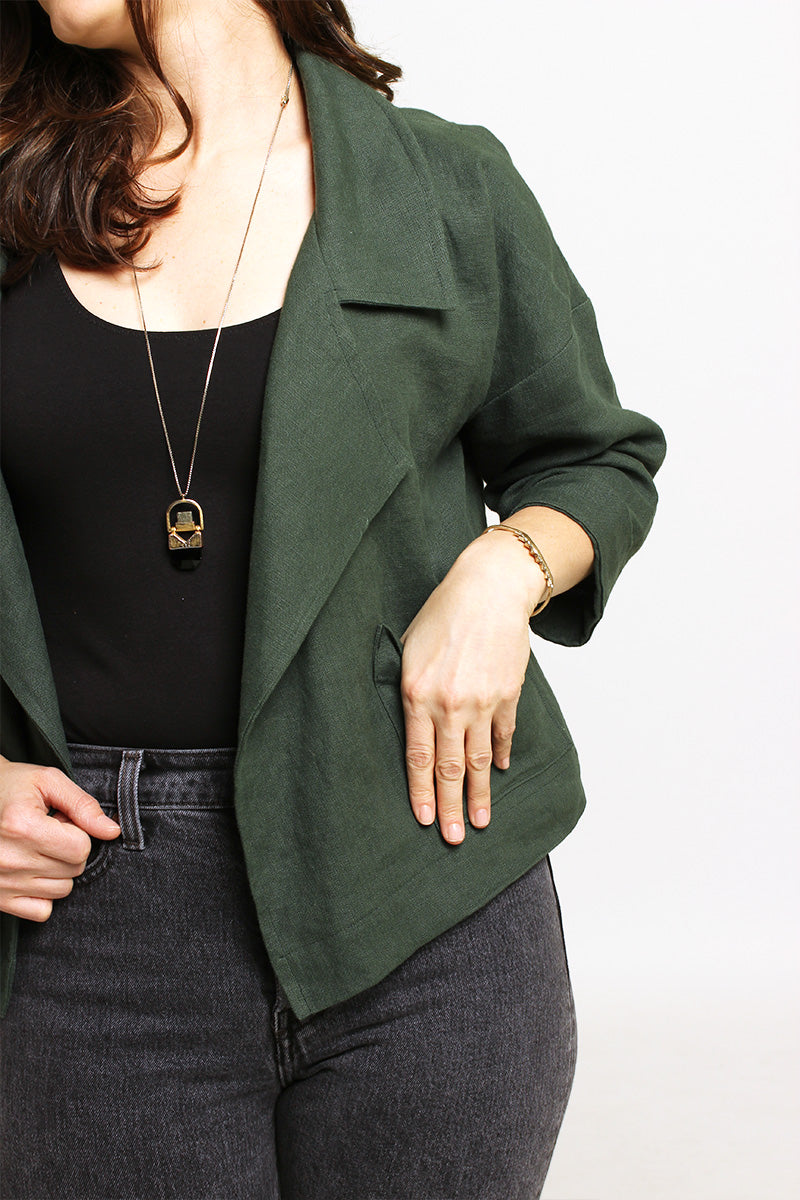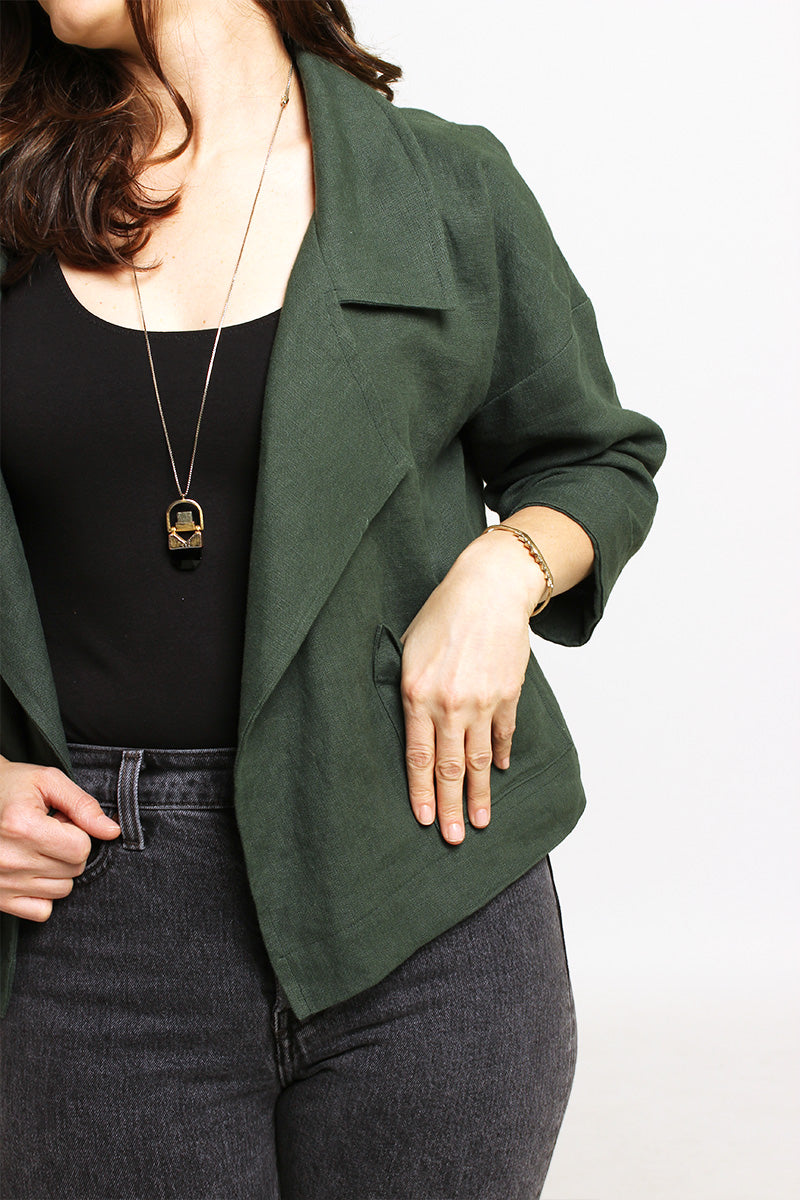 My vision for the Pona Jacket was simple: An easy layering piece for all seasons that is satisfying, approachable, and fun to sew! I envisioned this jacket being made from all kinds of fun fabrics, and we have blog posts coming your way that showcase Pona in many different textiles. I found myself collecting mid-weight fabrics and not knowing exactly what to do with them. Answer: The Pona Jacket!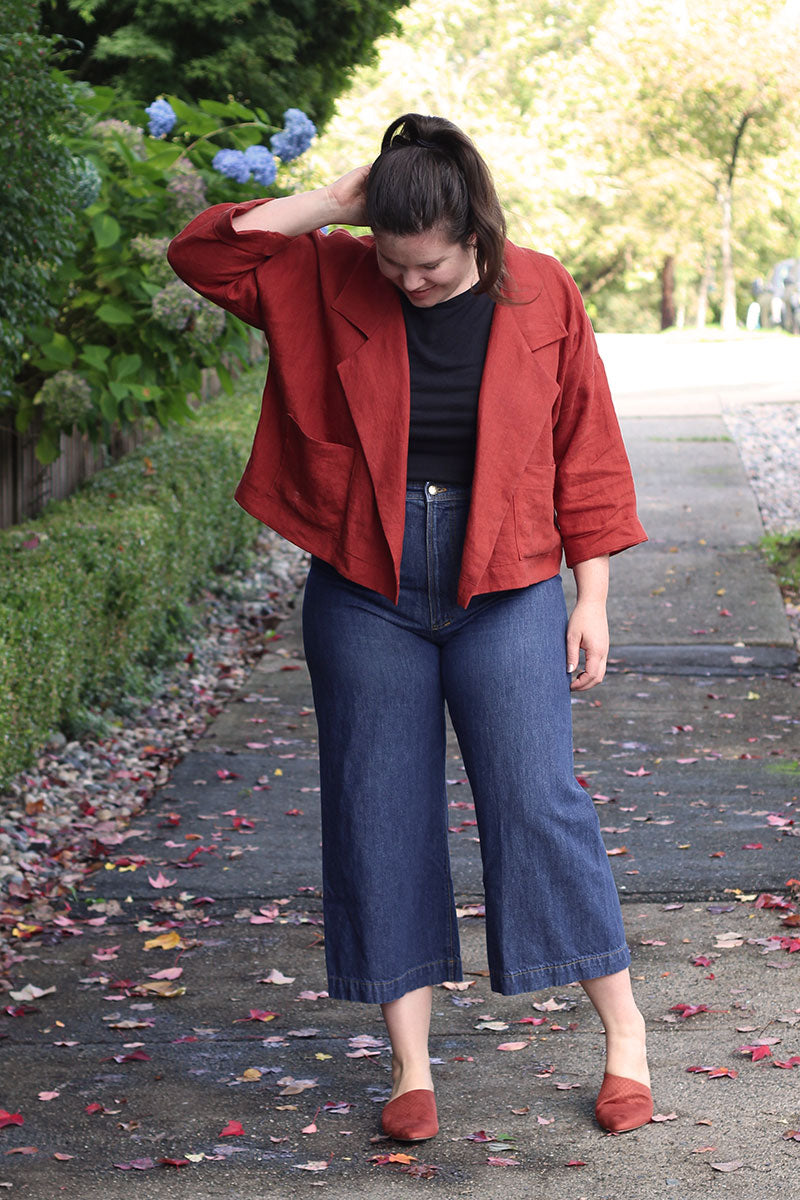 I love both views of Pona but the cropped view (B) is my favorite. I find it incredibly fun to sew and super easy to style. I can throw on jeans and a t-shirt and with Pona, it all somehow just works! It elevates the look and the lapel adds a touch of class.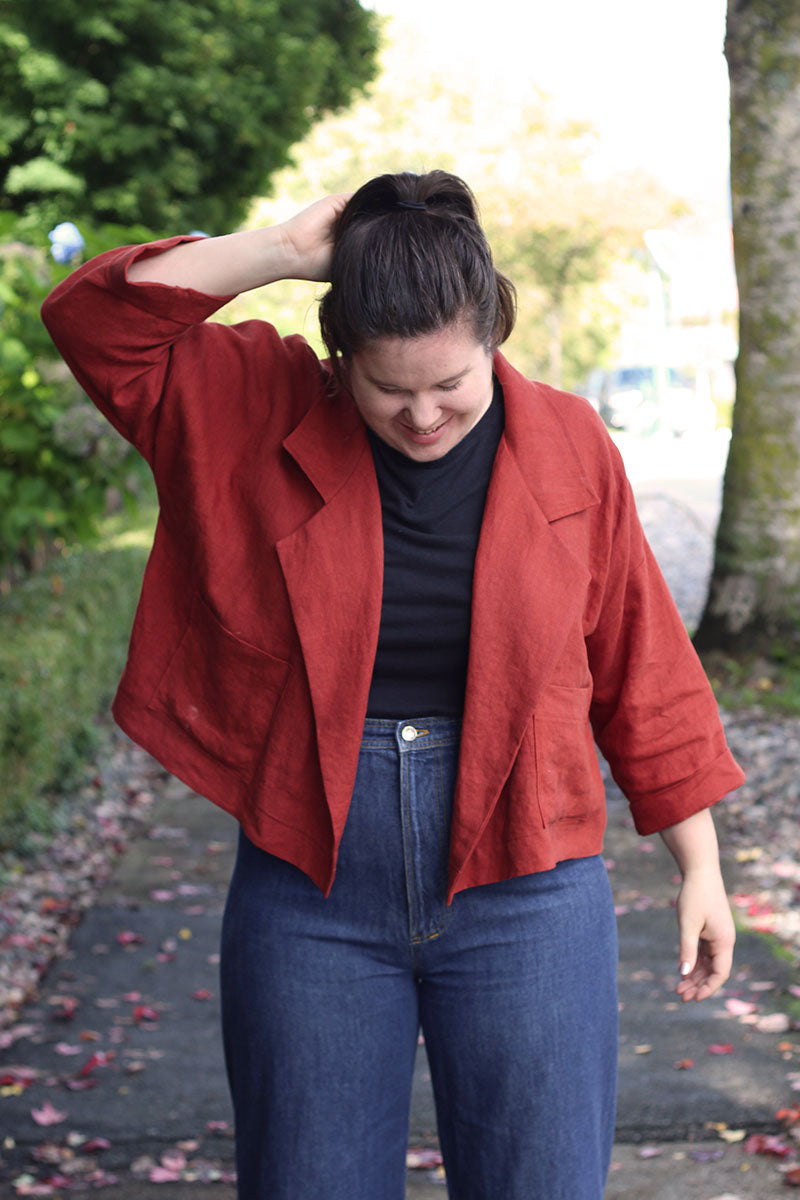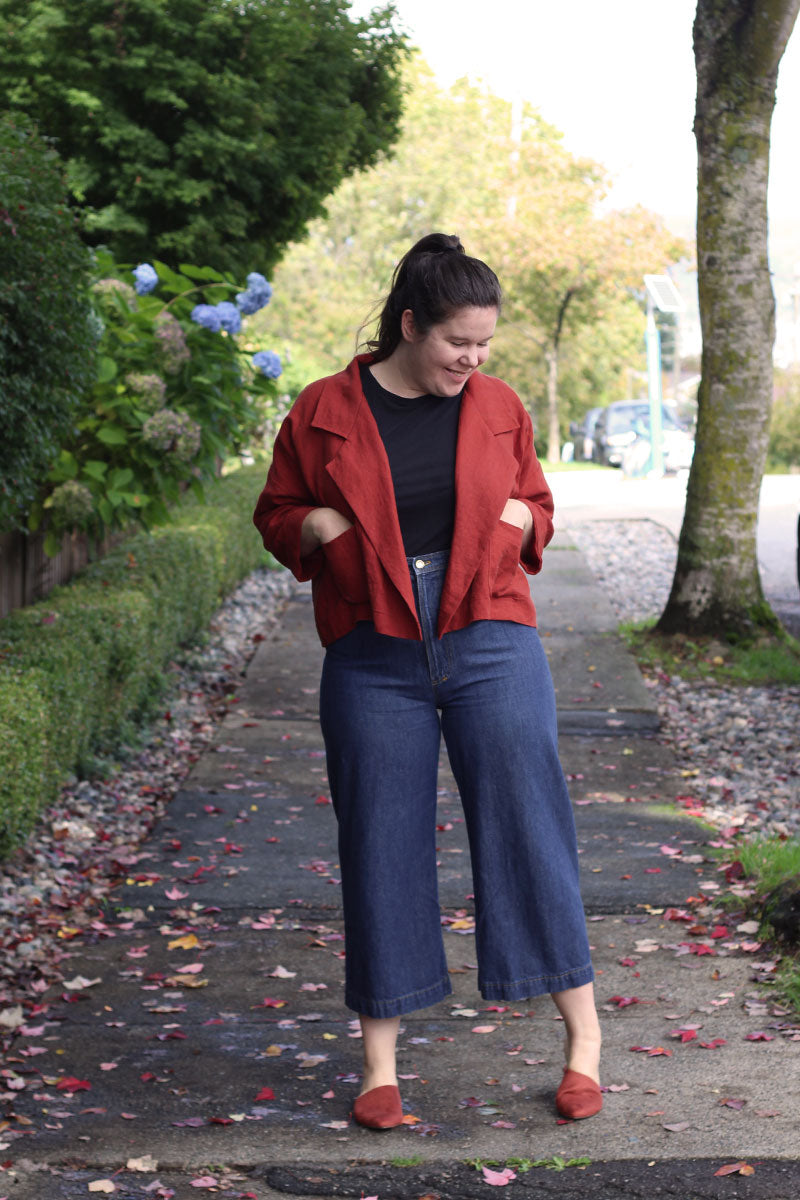 This is certainly not my last Pona to share. Look out for more in the weeks to come!
Pona is available in sizes 0-30. Grab it this week for 20% off!