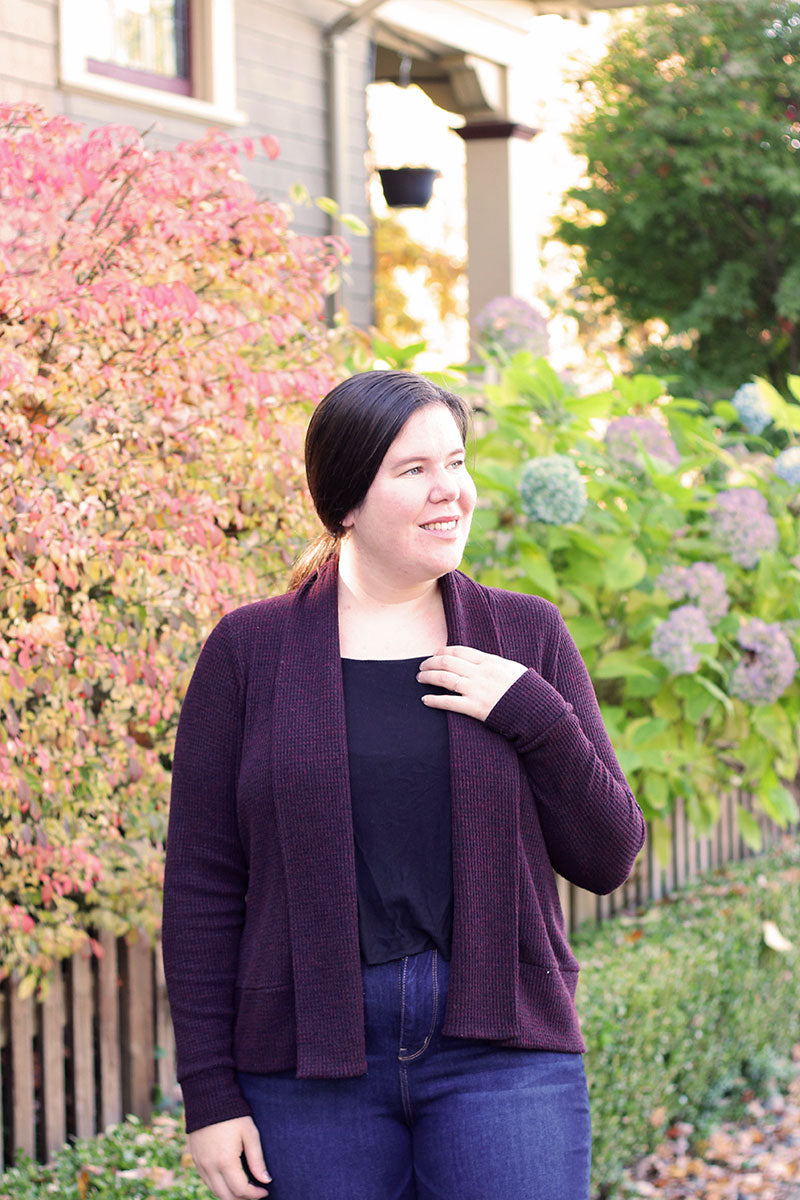 We are so excited about this Blackwood Cardigan hack- it's super easy, but it makes such an effective change! The extended collar really adds a warm and cozy feel.
We used the shorter view (View B) of the Blackwood Cardigan for this hack, but it will work with either view. Since we used the shorter view without pockets, this hack is so quick and easy to sew up. I used a waffle sweater knit from Blackbird Fabrics.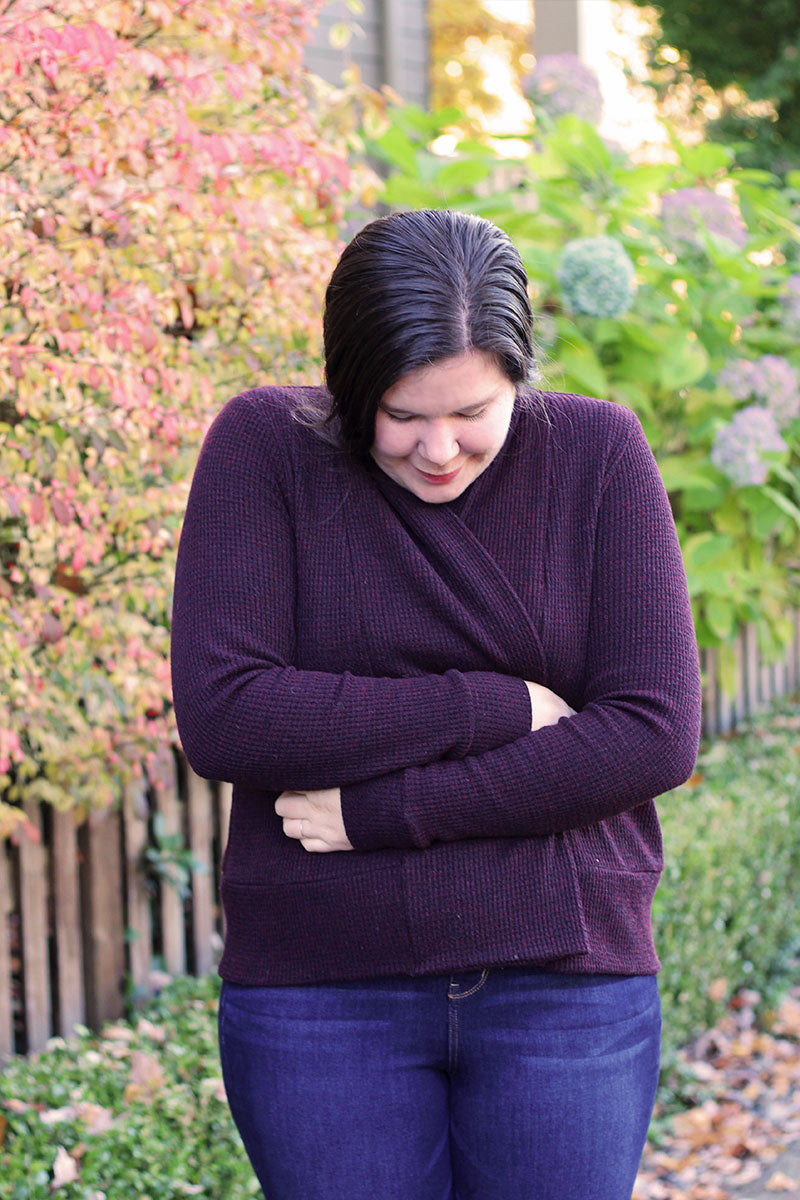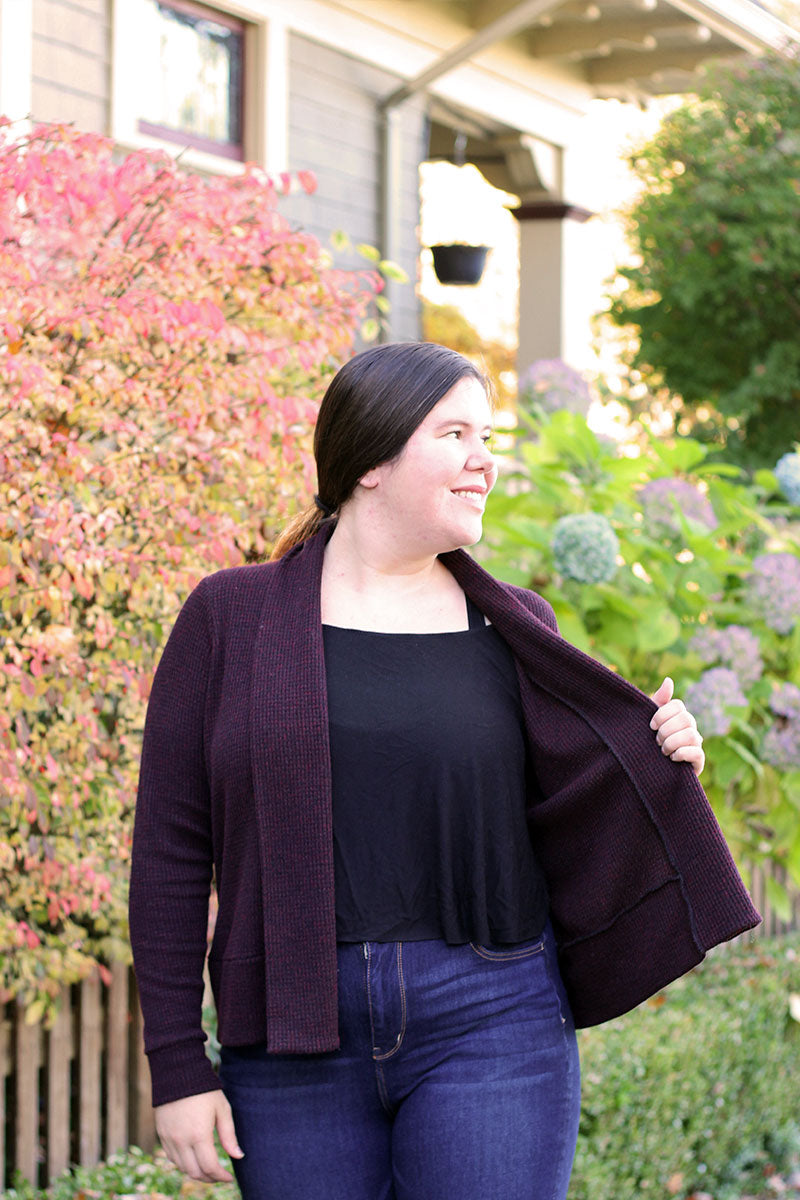 We only made one change to the pattern: widen the front band to 14 inches. We kept the length of the front band the same. Factoring in seam allowances and folding the band in half, the finished width of the new front band is around 6 inches. You can make the front band any width you like!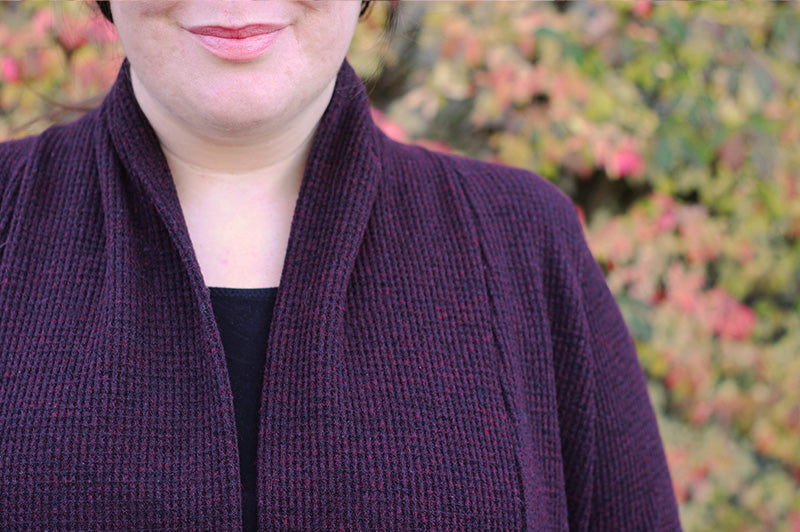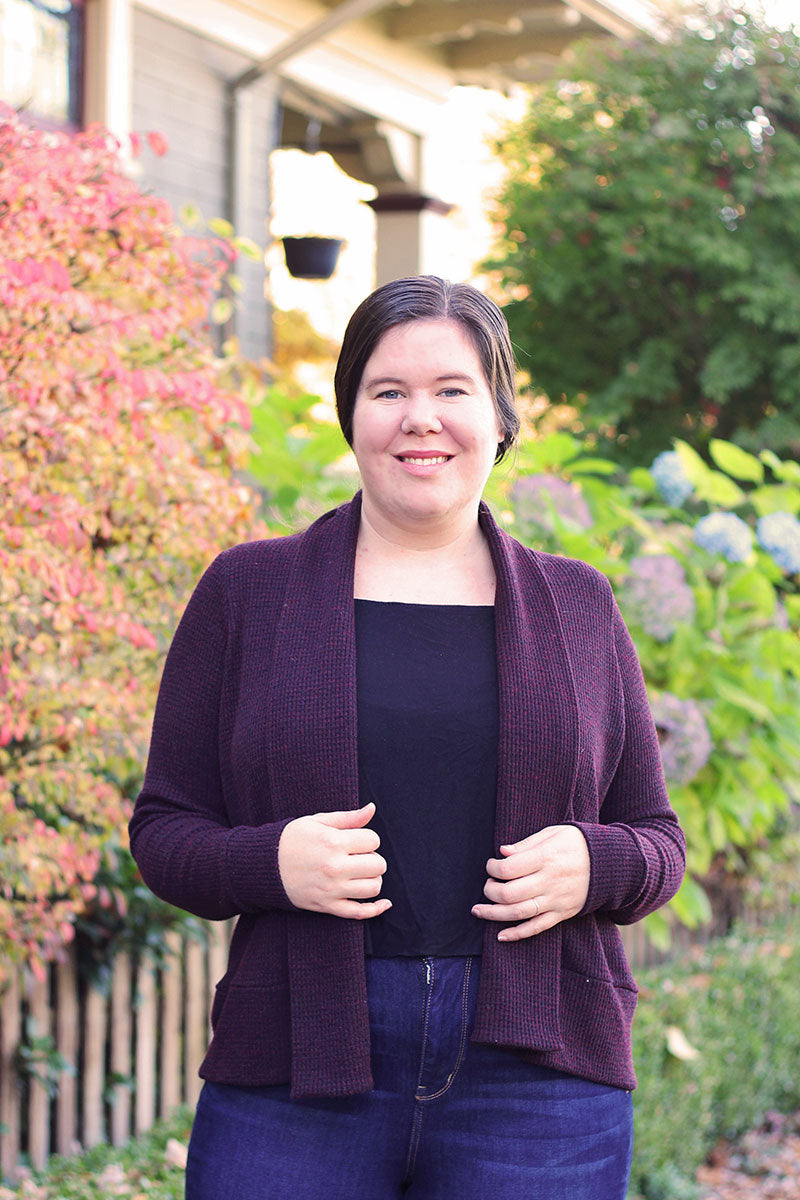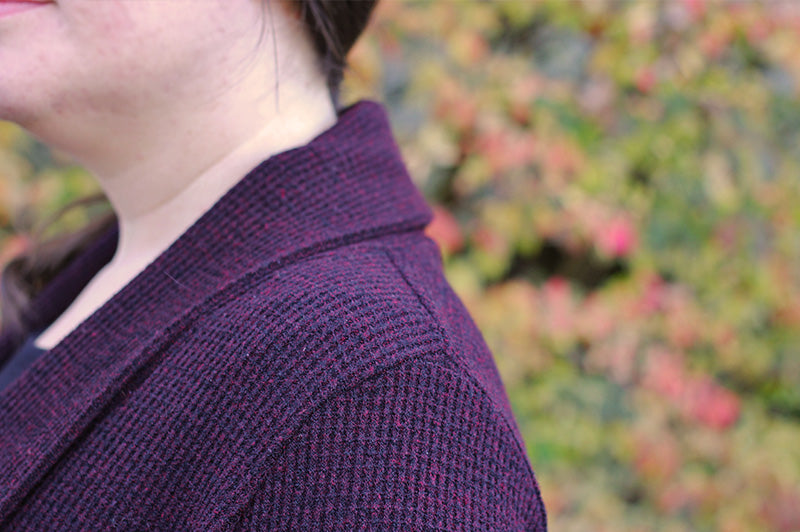 Simply follow the instructions for sewing Blackwood, treating your new front band pieces as you would treat the original front band pieces.
Wear your front band folded over or draped in the front, it's up to you!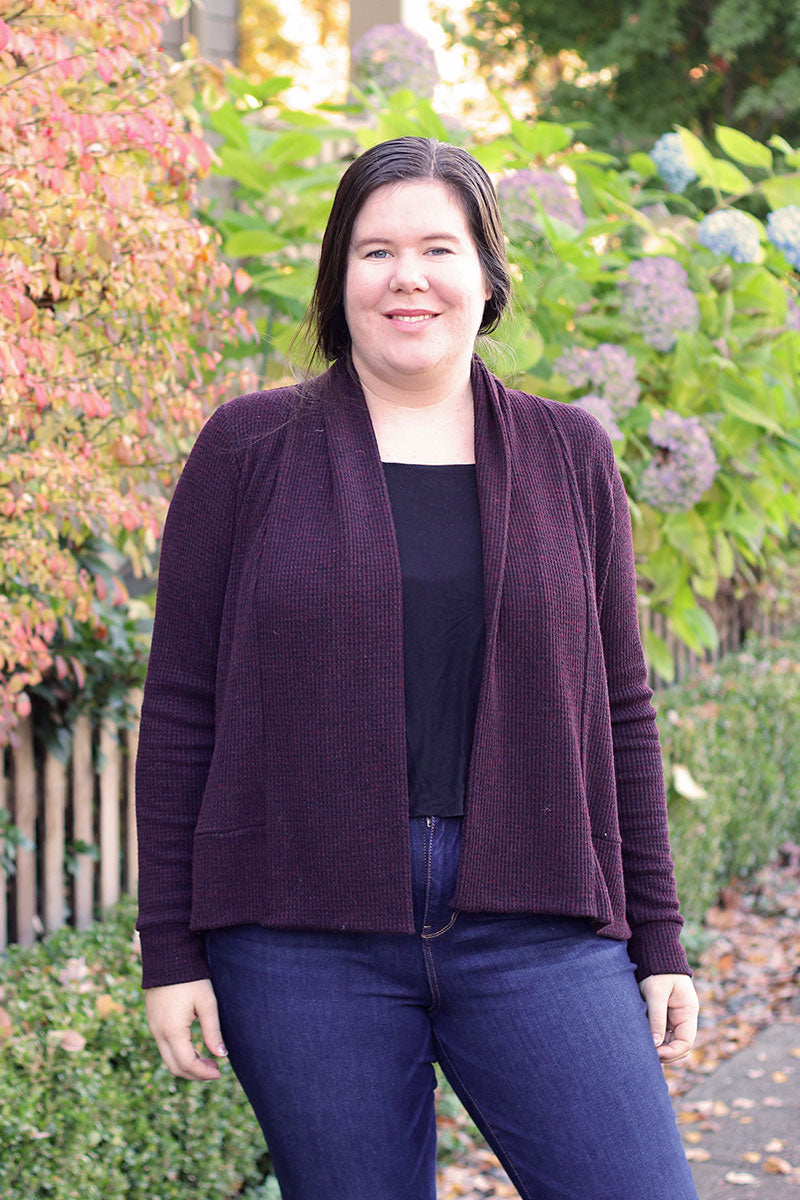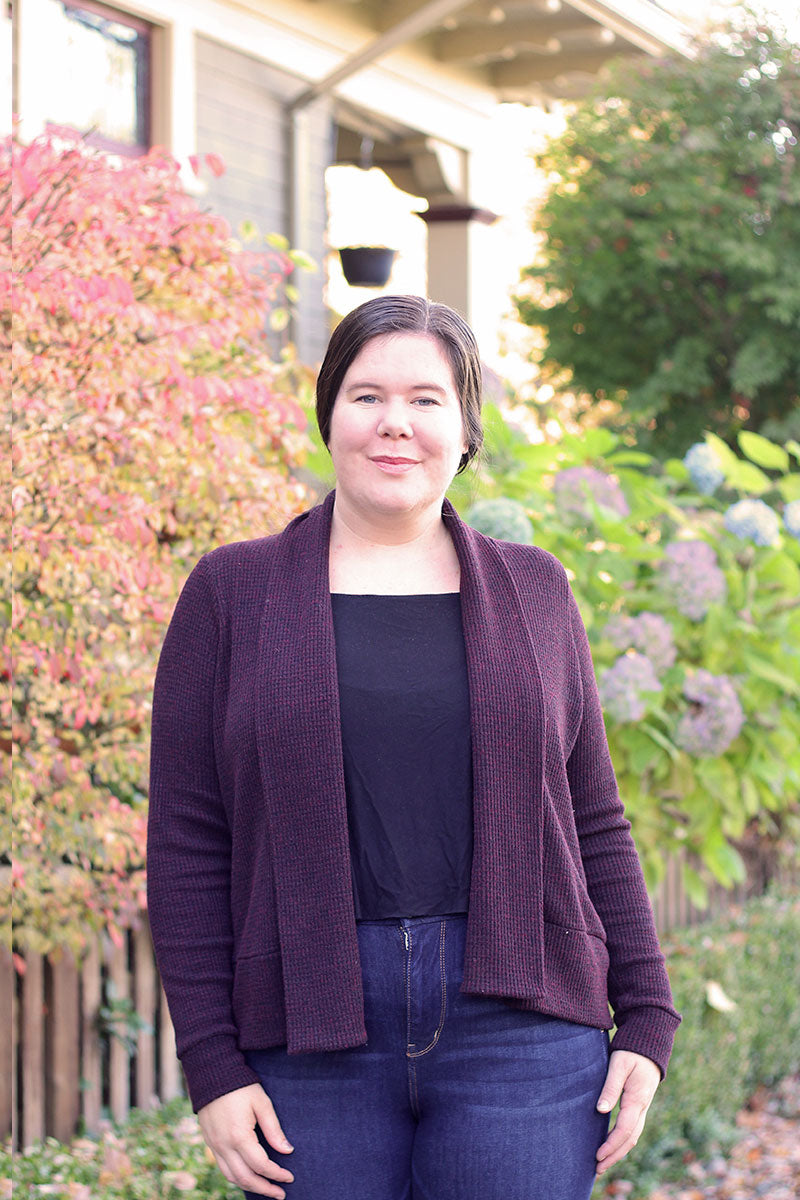 That's it! This super-easy tweak totally changes the look of your Blackwood Cardigan. I know that this one will be getting plenty of use throughout autumn and winter. Stay warm, friends!