Thank you so much for all the love for the Dogwood Apron yesterday! We are so glad you love aprons as much as we do. Several of you are already sewing up your own Dogwood Denim Apron! Amazing!
We wanted to take a moment to highlight the designer behind this awesome pattern. Alina from Dogwood Denim came up with the design and she is a really cool maker. Read on to learn more about her!
You can grab this pattern for 20% off this week, no coupon code required!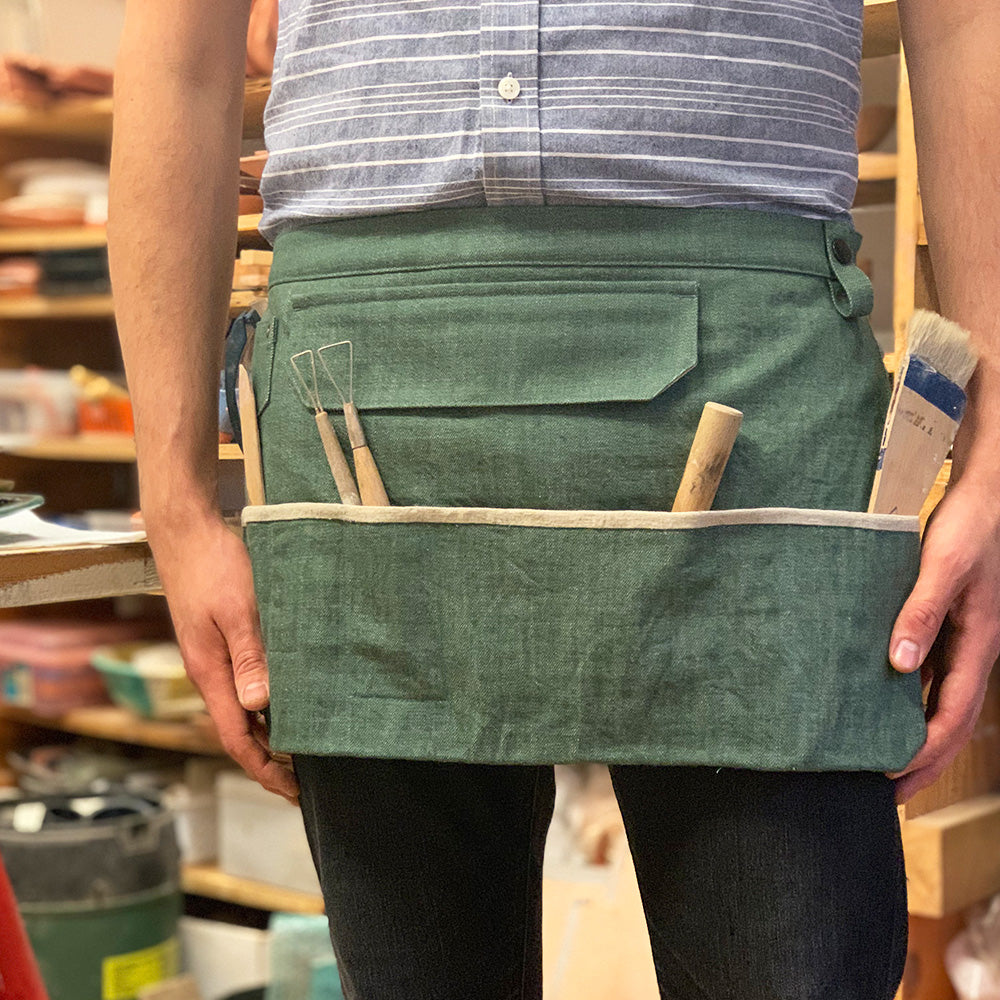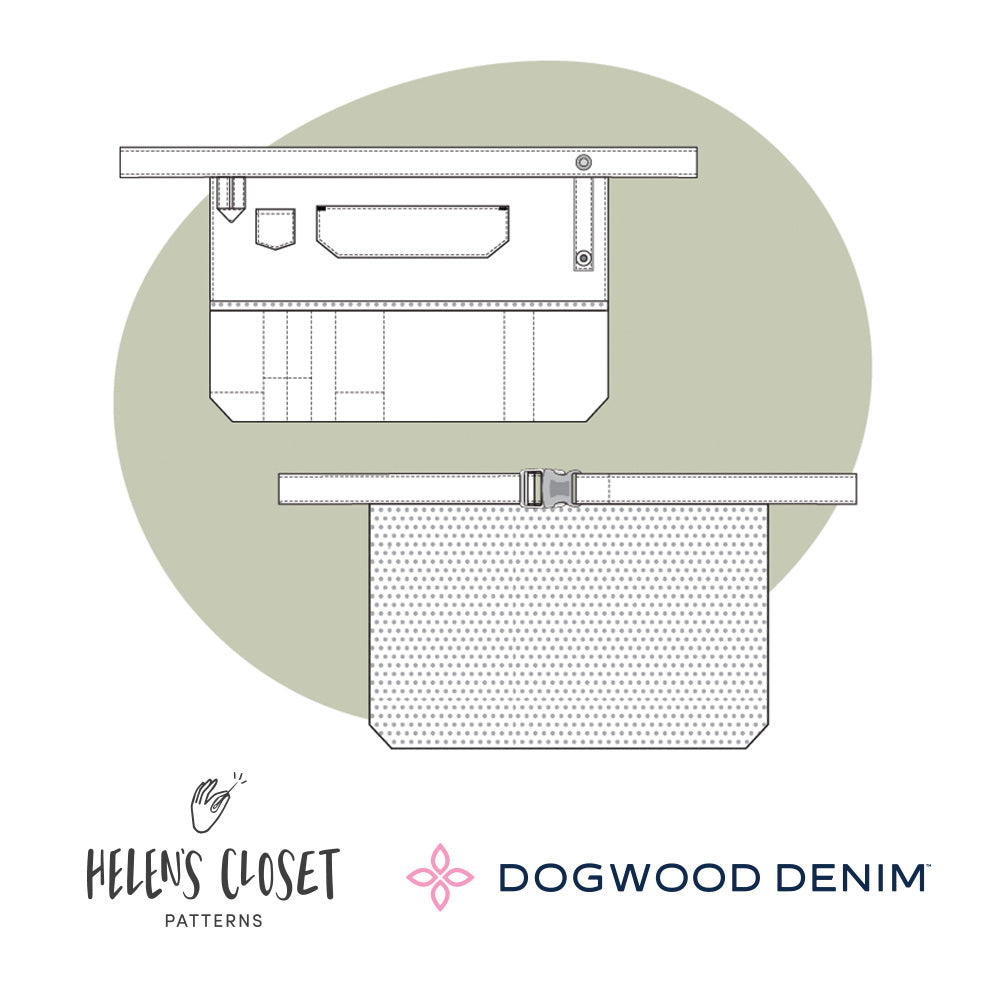 Meet Alina:
Hi! My name is Alina Kroeker and I own Dogwood Denim. Over the last 5 years, it's become my calling to create a boutique jeans service for men and women. My mission is to design exceptional fit, choose premium materials and make you look your best.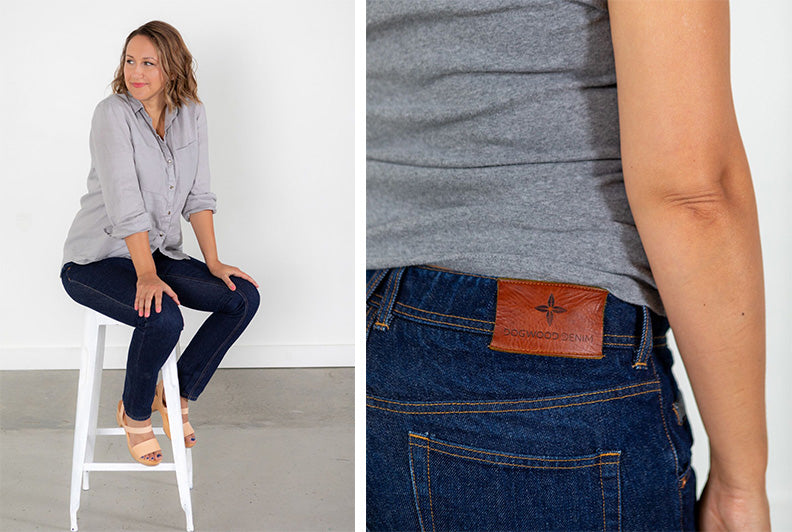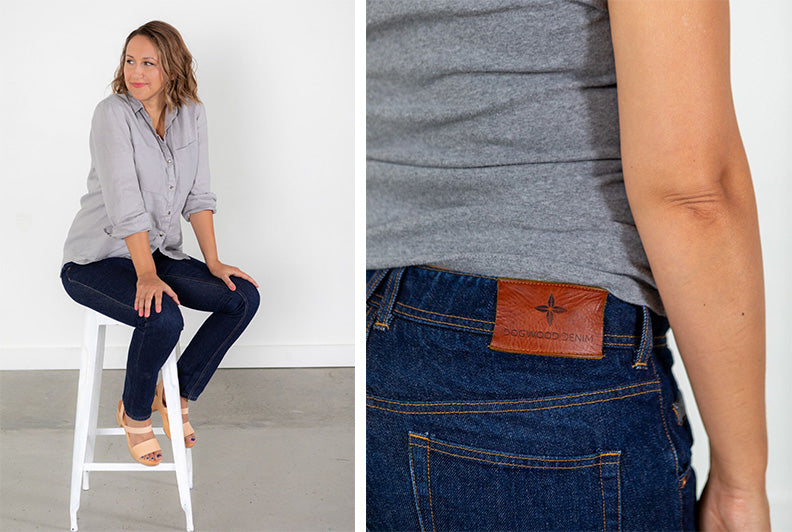 When I first started on this journey, I sewed like everyone else, buying a my first home sewing machine and taking over my dining room table. Now I have a full-fledged studio, with 10 sewing machines, a kick press and a serious pressing station. Being organized and having the ability to work quickly and efficiently has always been my priority. I designed the layout of my shop to be as streamlined as possible. Moved machines together that I use most so that I can whirl around on my stool to each location with ease.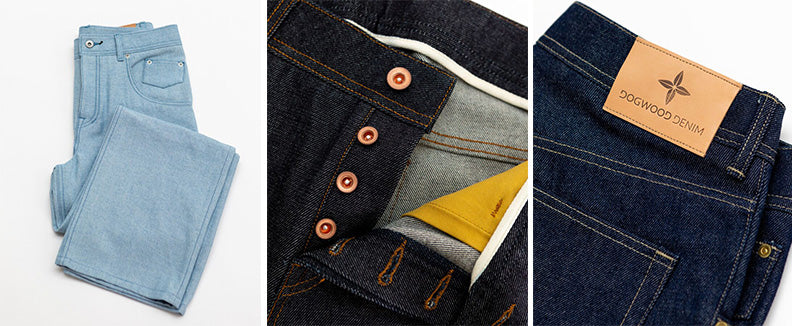 Moving around in my studio, I always wear my sewing apron. Having more space really does mean more space to leave your tools and getting frustrated at not having everything I need at my fingertips.
My sewing apron does go back to my dining room sewing days when I first signed up for the Albuquerque Fashion Incubator's Bootcamp. One of the requirements was to bring tools and an apron. I looked to buy one and realized that there really wasn't an option that fit all my tools so I started to experiment with some different designs. I knew I wanted a half apron, something that just fit around my waist and I needed it to fit all my hand tools securely.
Once the base of the apron was done, I took out all my tools and designed the pockets. Yes, I carry 3 types of scissors (I use all of them), awl, seam ripper, chalk, ruler, washable marking pen and a pair of curved tweezers (great for threading a machine!), and other small things that just needed a large pocket. When all was said and done, I ended up making two, one for me and another for the gift box at bootcamp. We all get to take home something.
The apron ended up being a hit at camp and I started selling it online. However, with my increasing focus on apparel, I decided it would be better to publish the pattern which makes it much more affordable and also customizable! I didn't want to do it myself so I reached out to Helen and she made all this magic happen.
The Dogwood Apron is launching just in time for the holidays and my hope would be that you will make an apron for yourself and gift another one to a friend. Above that, I hope that you make it your own. Before sewing down the prescribed pockets, measure your tools, figure out what will work for you and create something unique that will keep you organized in your sewing or otherwise world for years to come.
<3 Alina
You can grab this pattern for 20% off this week, no coupon code required!