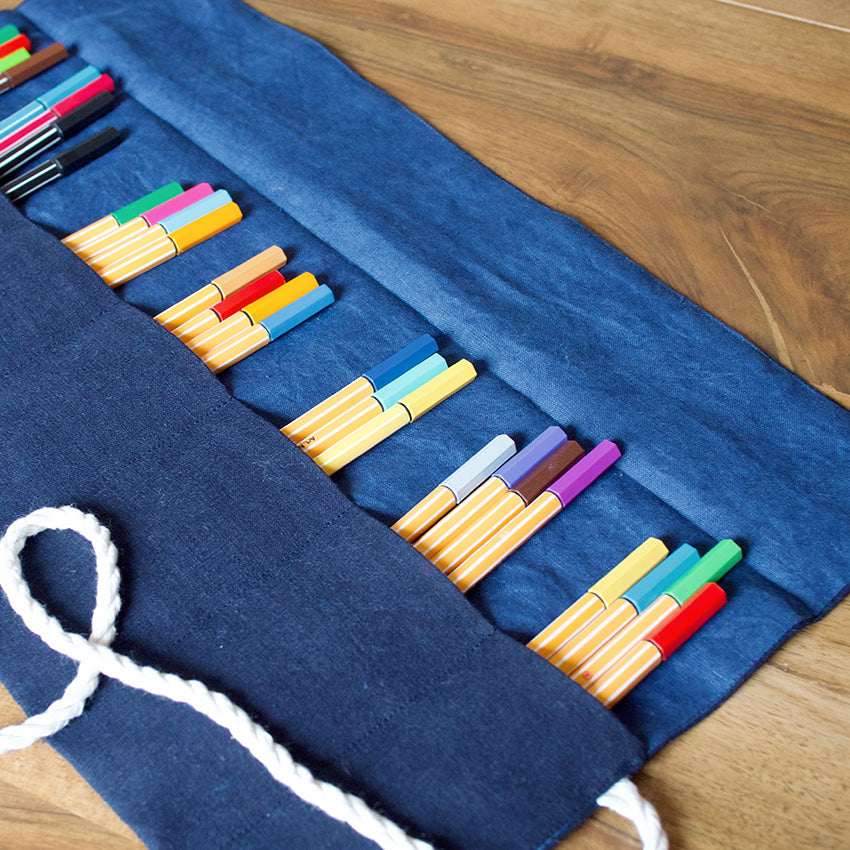 We're back with another scrap busting project for you all: a DIY pencil case! We started the Sustainable Scrap Busting blog project last year and it has been one of our favourite things to come out of the blog so far. You can check out the scrap busting category on our blog to see the projects.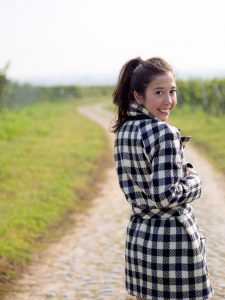 It is difficult to sew without ending up with some fabric scraps. Thankfully, there are so many cool and useful things you can make with them! Today, we have a lovely guest blogger, Saki Jane, sharing a DIY roll-up pencil case project. It can also be used for tools, make-up, artist brushes, picnic utensils, and more!

About the author: Saki Jane has been sewing for over two decades, with a background in fashion and bridal design. Now, she finds pleasure in crafting her own wardrobe and sharing the joy of sewing with others through workshops and tutorials. You can find her work on Instagram @sakijane and at her blog at sakijane.com.
Hi there, Saki here. I'm excited to be carrying on with another episode in the Sustainable Scrap Buster series! This time, we'll be utilizing larger scraps of fabric to make roll-up pencil cases. Not only are these pencil cases simple to make—if you can sew a square, then you can sew this case—they're also great for organization, are super travel-friendly, and don't take much more than the scraps you already have at home. Got a spare 30 minutes? Then let's get started!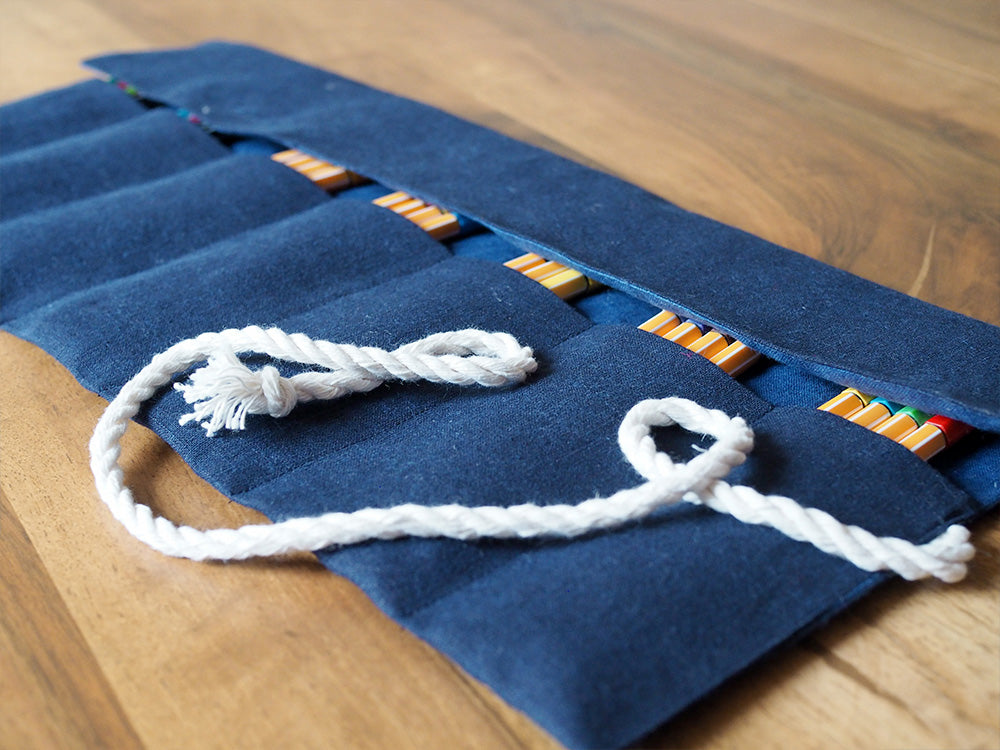 For this project, you'll need 2 pieces of 18.5"x17" scraps of medium weight fabric (I used two types of medium weight linen), an 18" tie (I used macrame rope, but you can use a length of ribbon or make ties out of matching lengths of scraps using this tutorial), and the usual suspects: pins, scissors, thread, and, of course, your sewing machine.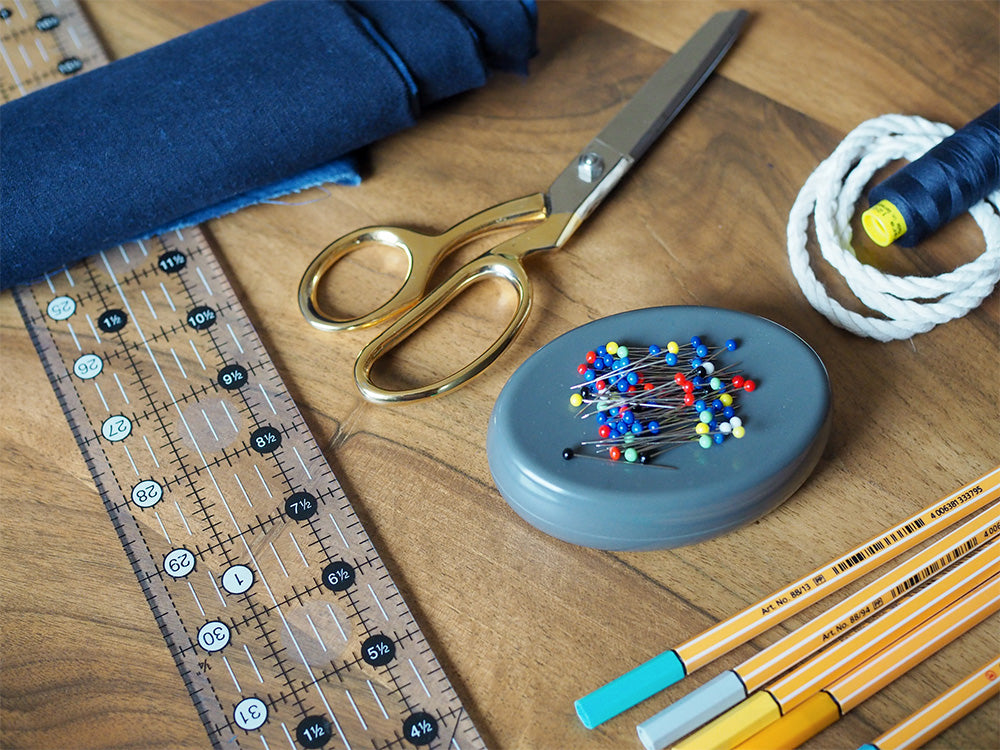 First up, let's get our fabric scraps cut to size. The easiest way to cut large rectangular shapes out of fabric is to tear it. Make a 1" snip in the side of your fabric, grab the fabric on both sides of that snip, and pull hard. Somehow, I find that sound of ripping fabric so satisfying, don't you? You can use this technique on most fabrics that are a standard weave, but try a test patch to be sure.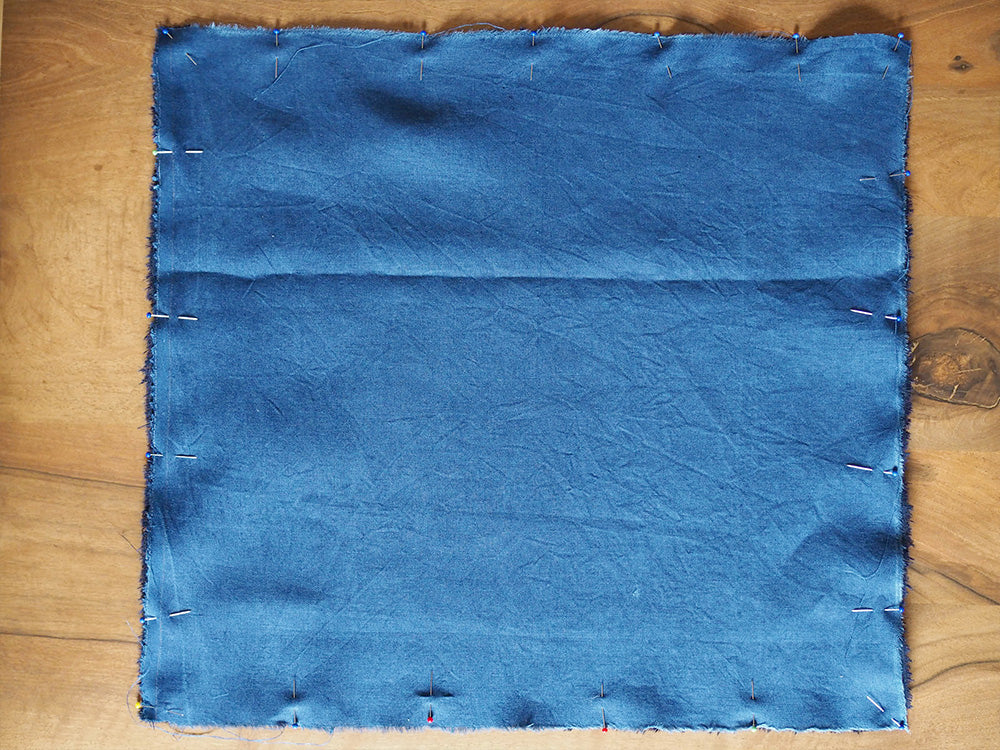 Place your two rectangles of fabric right sides together, with the long sides parallel to you and the lining fabric (my lighter blue) on top.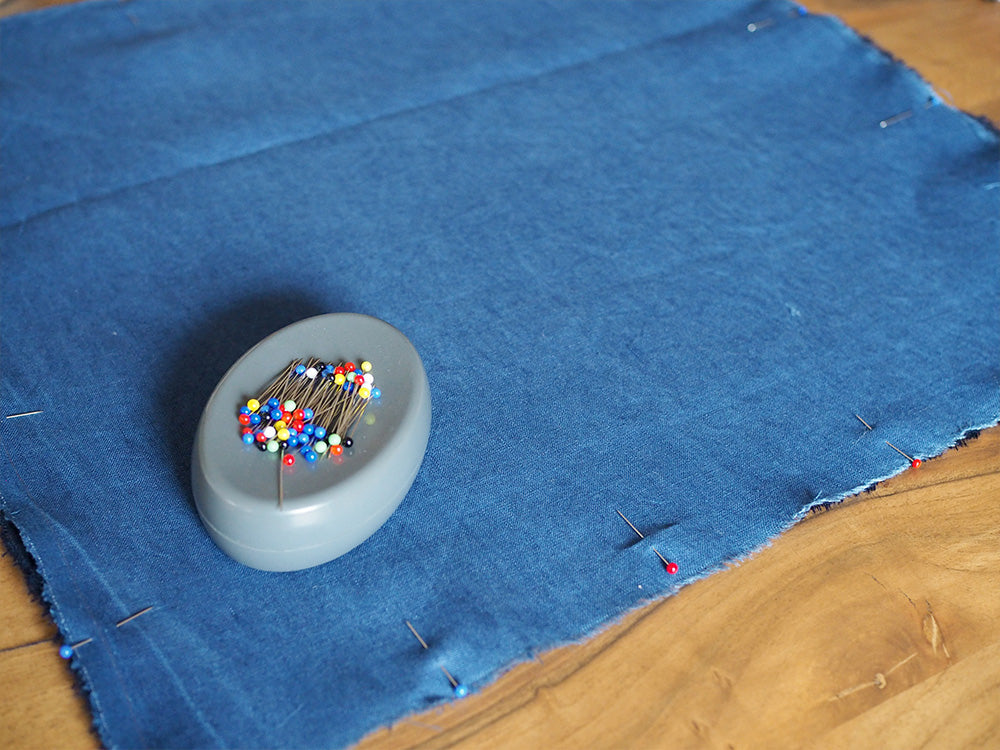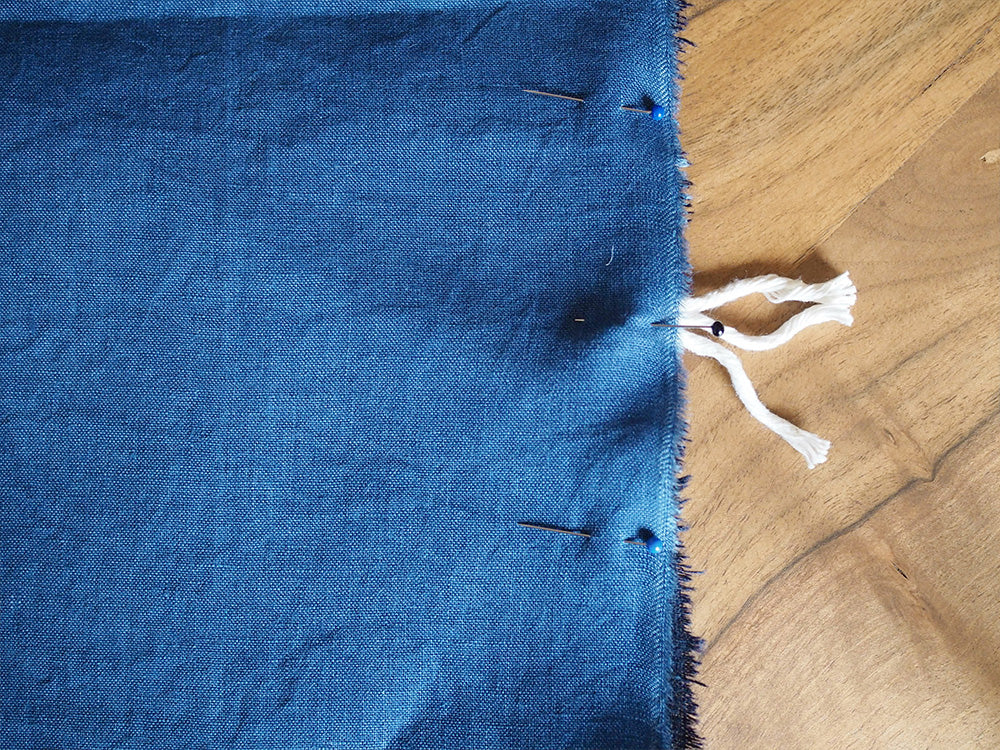 Pin all sides, leaving a 4" gap along the center of the bottom side, illustrated by where my two red pins are placed. Pin the tie in between the two fabric rectangles on the right side, 9" from the top.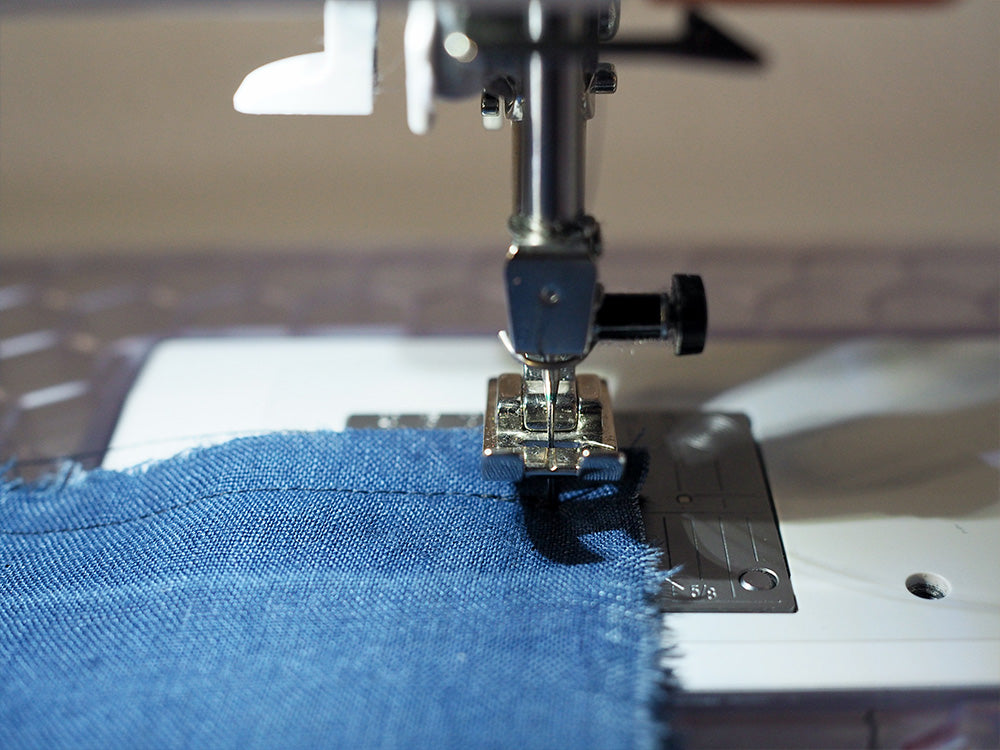 Starting at a red pin, stitch with a 1cm seam allowance along all 4 outer edges of the rectangle, being careful not to catch the tie in the stitches. Pivot at the corners by lifting the presser foot while the needle is in the down position. Stop at the second red pin to leave a 4inch opening.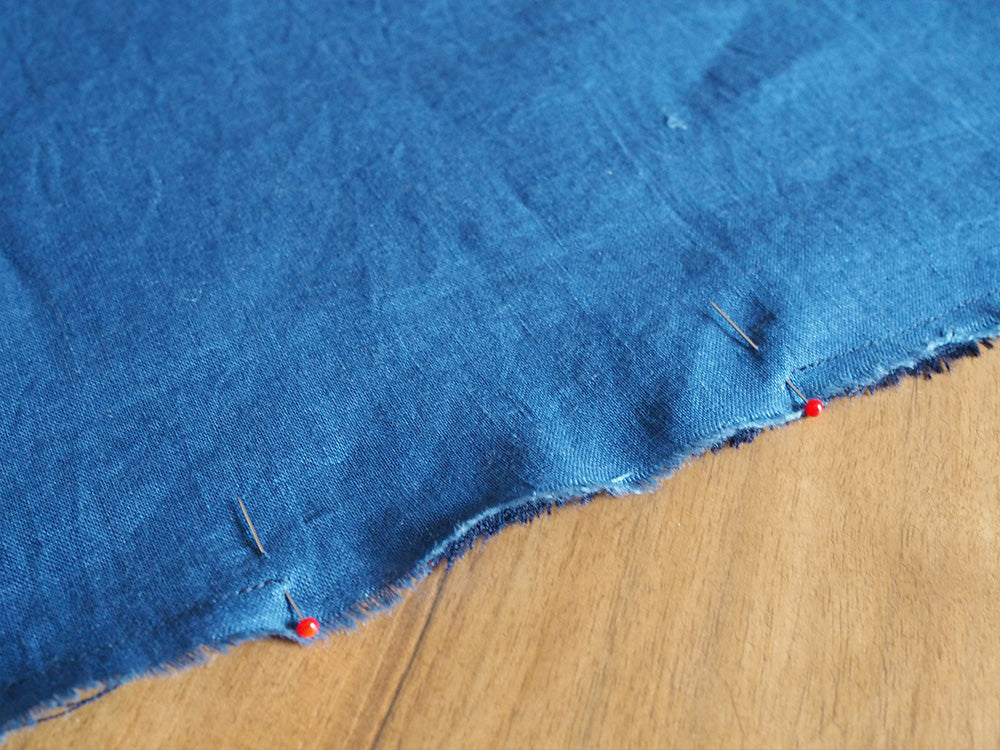 Turn your rectangle inside out, pushing out the corners, and press the seams flat, including the 4" opening. Then, orient the rectangle so the rope is coming out of the right side, the lining is facing up, and the opening is at the top. Fold the bottom edge up 5", pin the sides in place and the opening shut. Edge stitch all sides except for the bottom folded edge, making sure to catch both the outer fabric and the lining of the 4" opening, as well as the sides of the folds at the bottom so as to make a pouch. Press.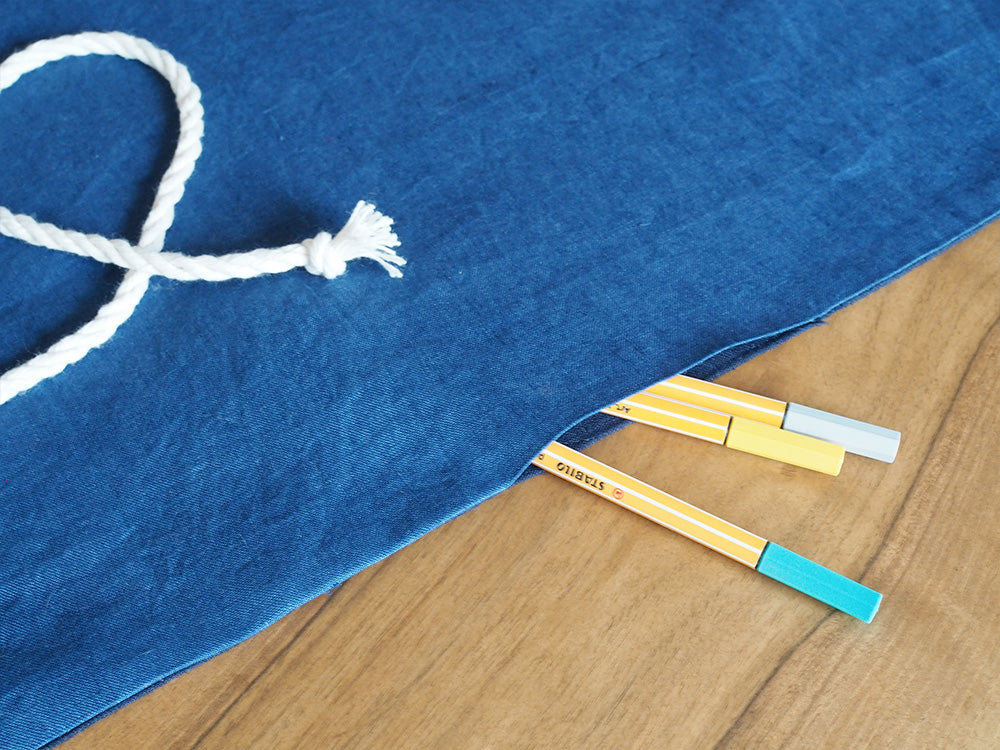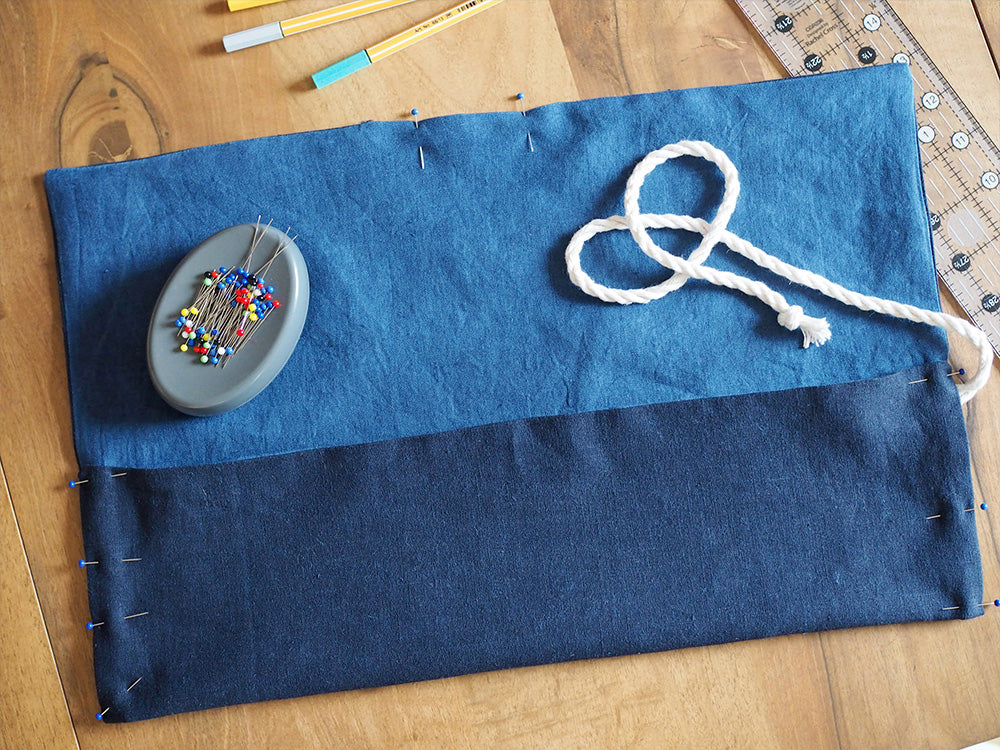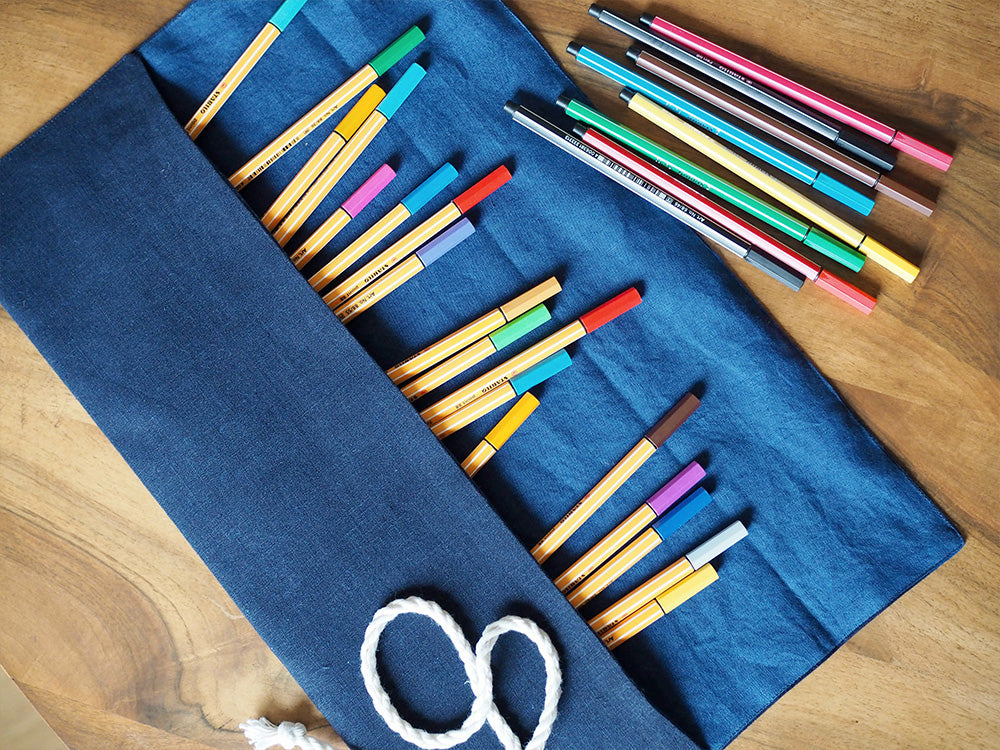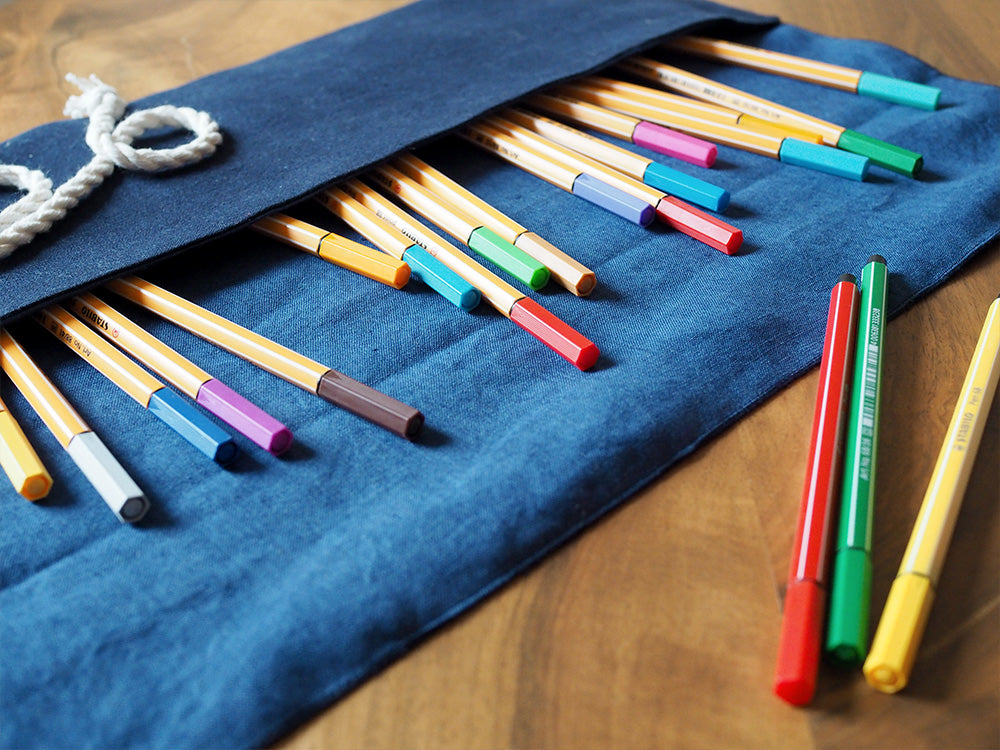 We're in the home stretch now! Using pins or fabric chalk, mark the lines for the pencil slots at every 2.5". Because we tore the fabric in the first step, the measurements may not be exact and your last slot may be less than 2.5".
Stitch over your marked lines, making sure to backstitch at the start and end. And we're finished!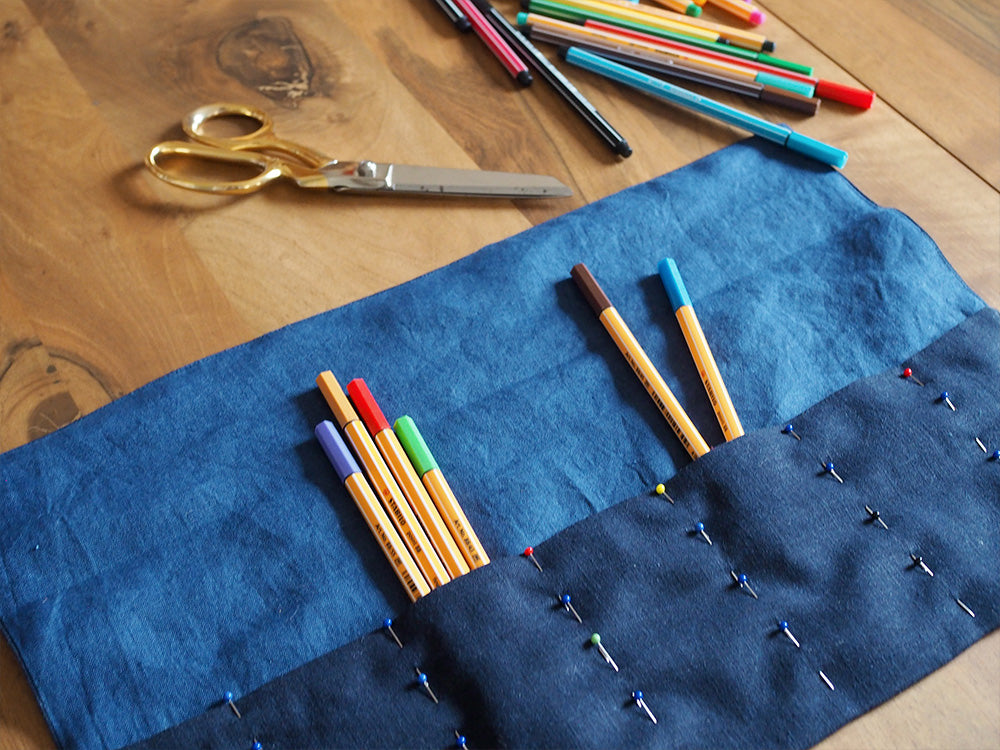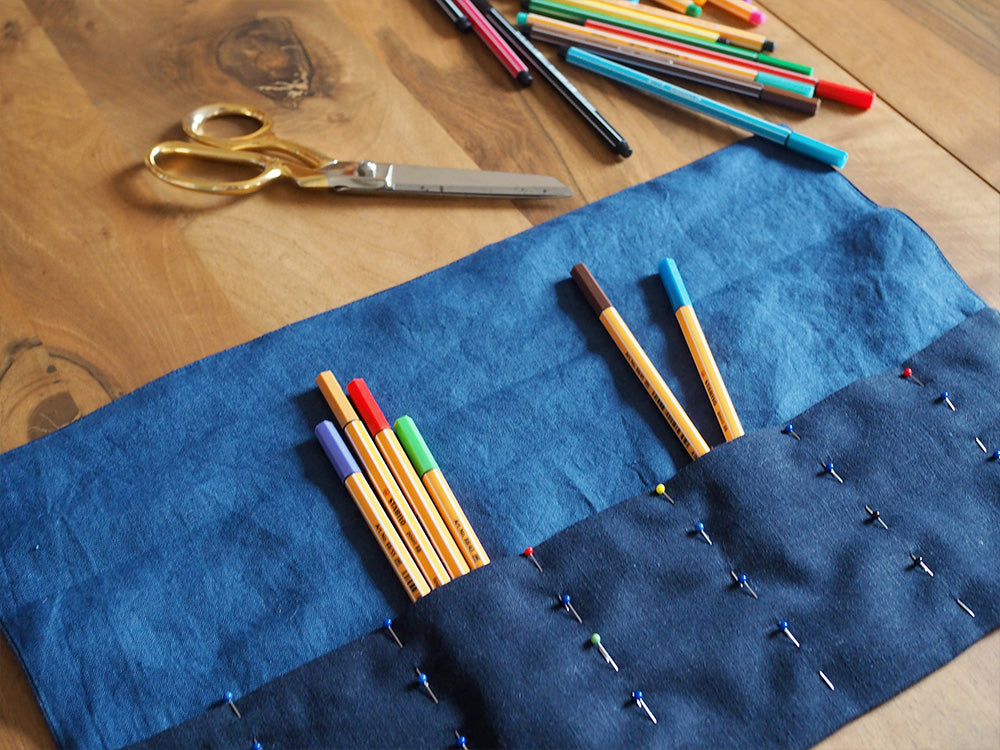 I've even filled mine with sewing tools, and the large flap at the top keeps everything from falling out even after it's been rolled up.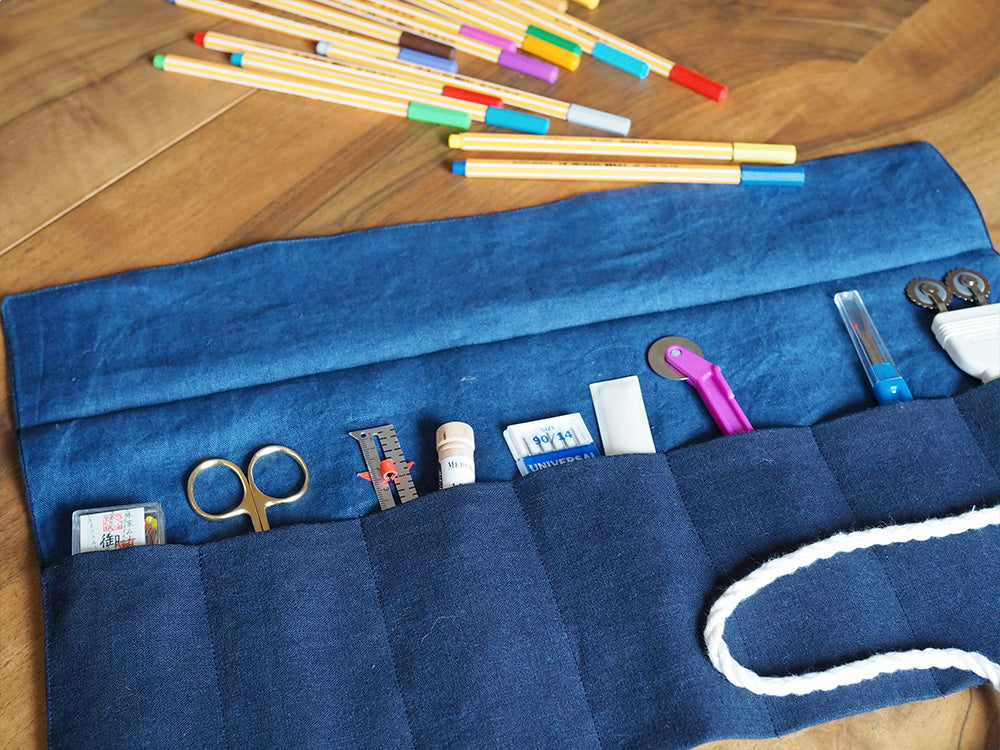 I hope you've enjoyed this tutorial on how to make a roll up pencil case! What do you like to do with your scraps?