These Yanta Overalls have been on my 'to make' list for so long! I struggle to choose black for my makes because I always want to use a colorful or printed fabric that really gets me excited to sew. That said, these were super satisfying once I got going! No worrying about visible topstitching and this organic cotton/linen blend presses like a dream. I love love LOVE my classic black Yanta Overalls and I will be wearing them allllll spring & summer.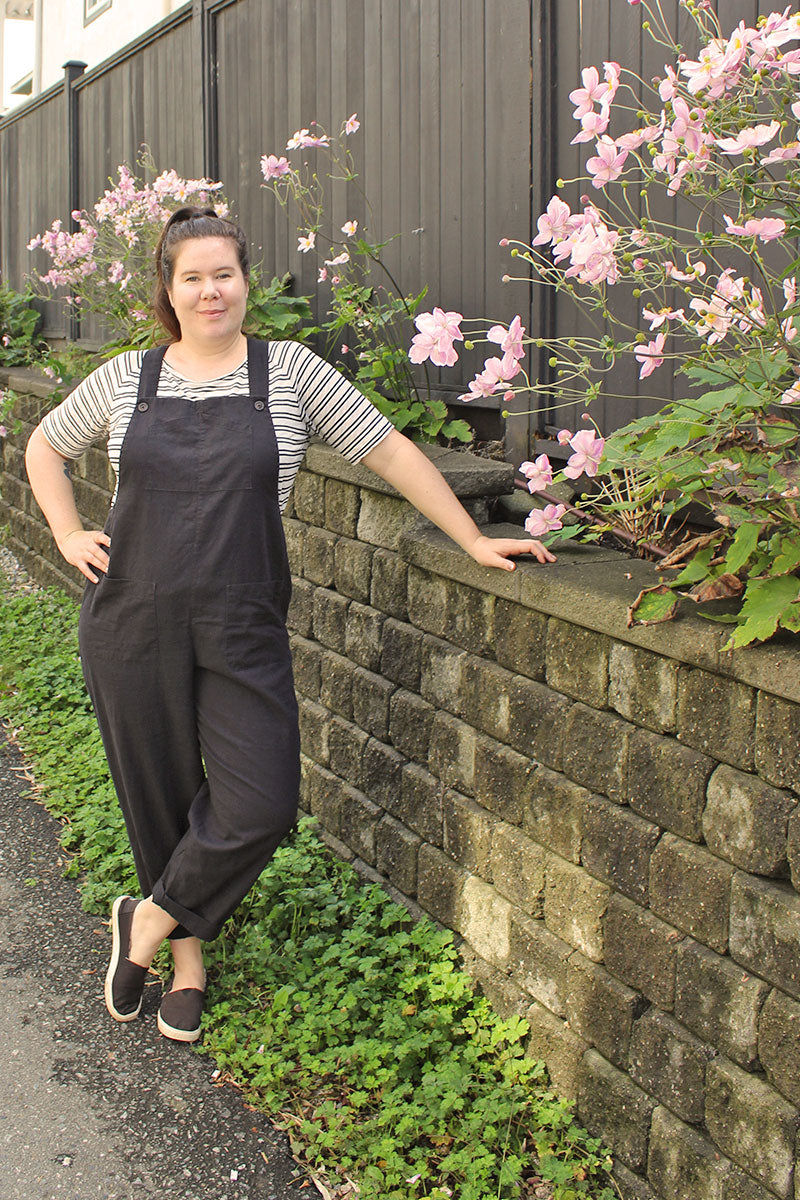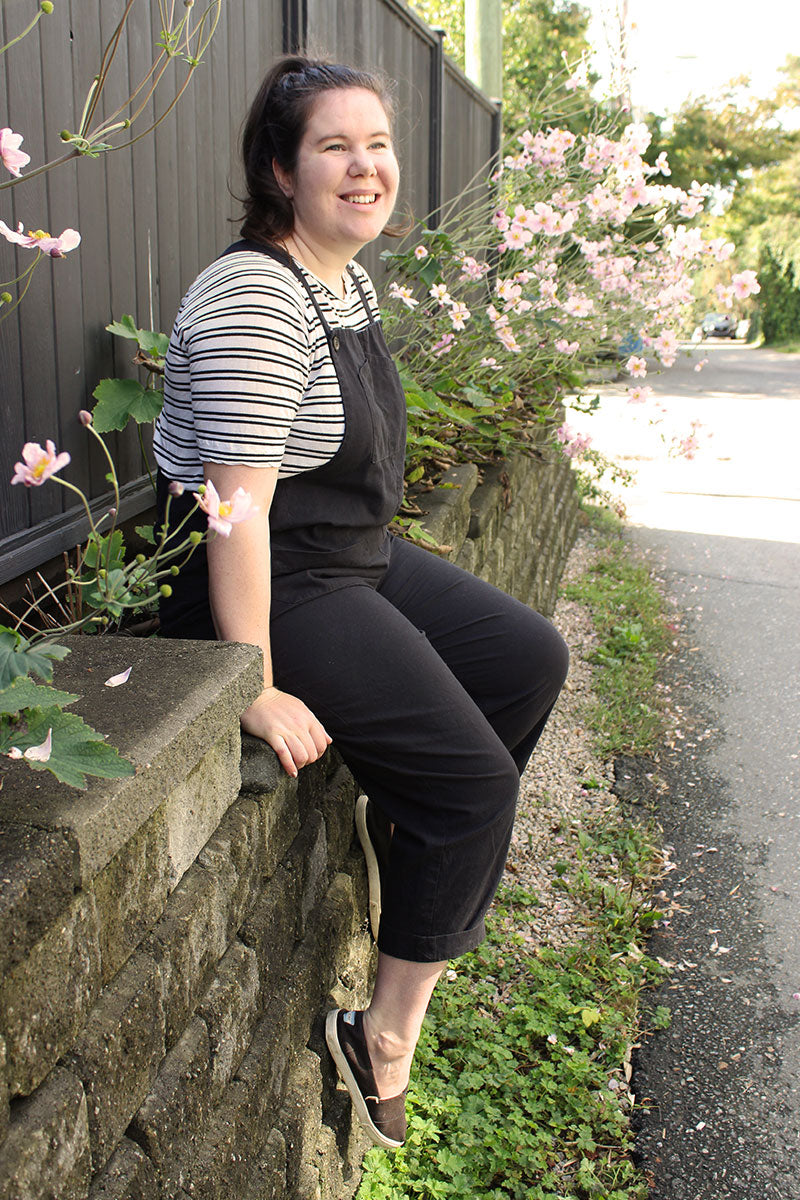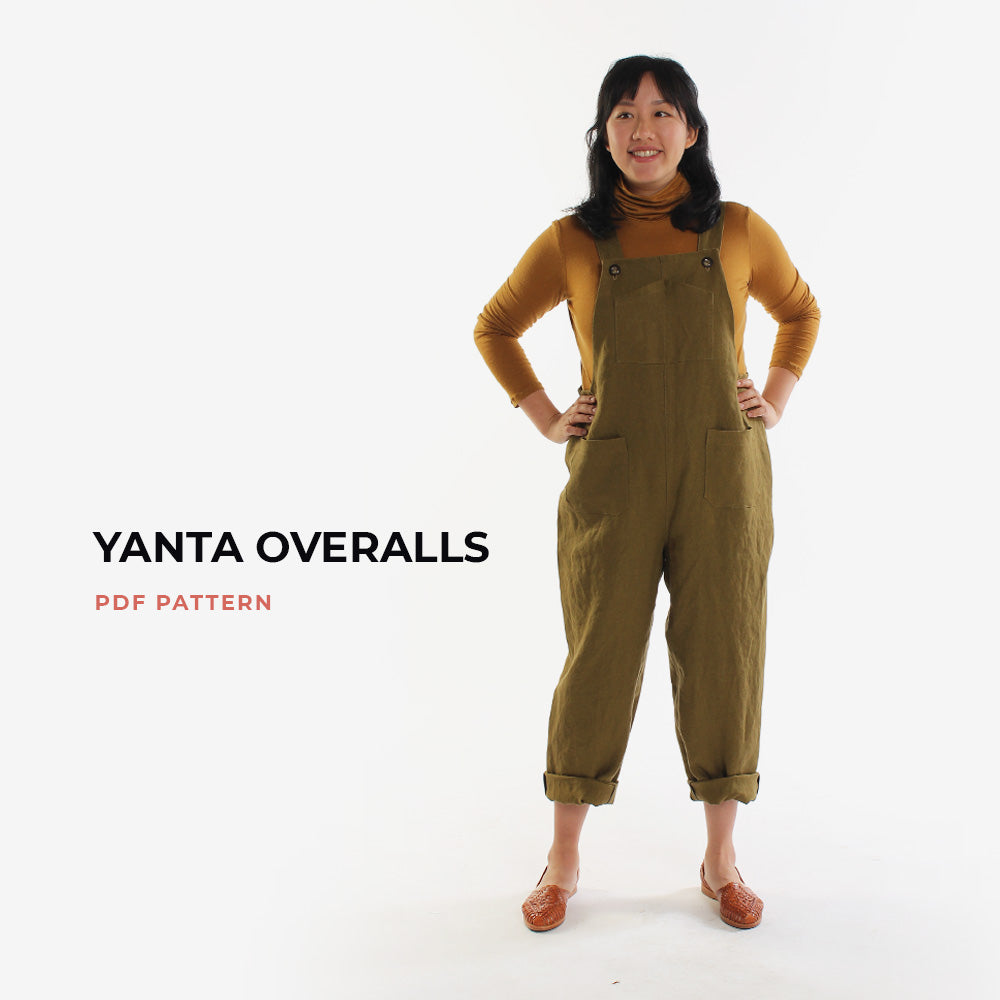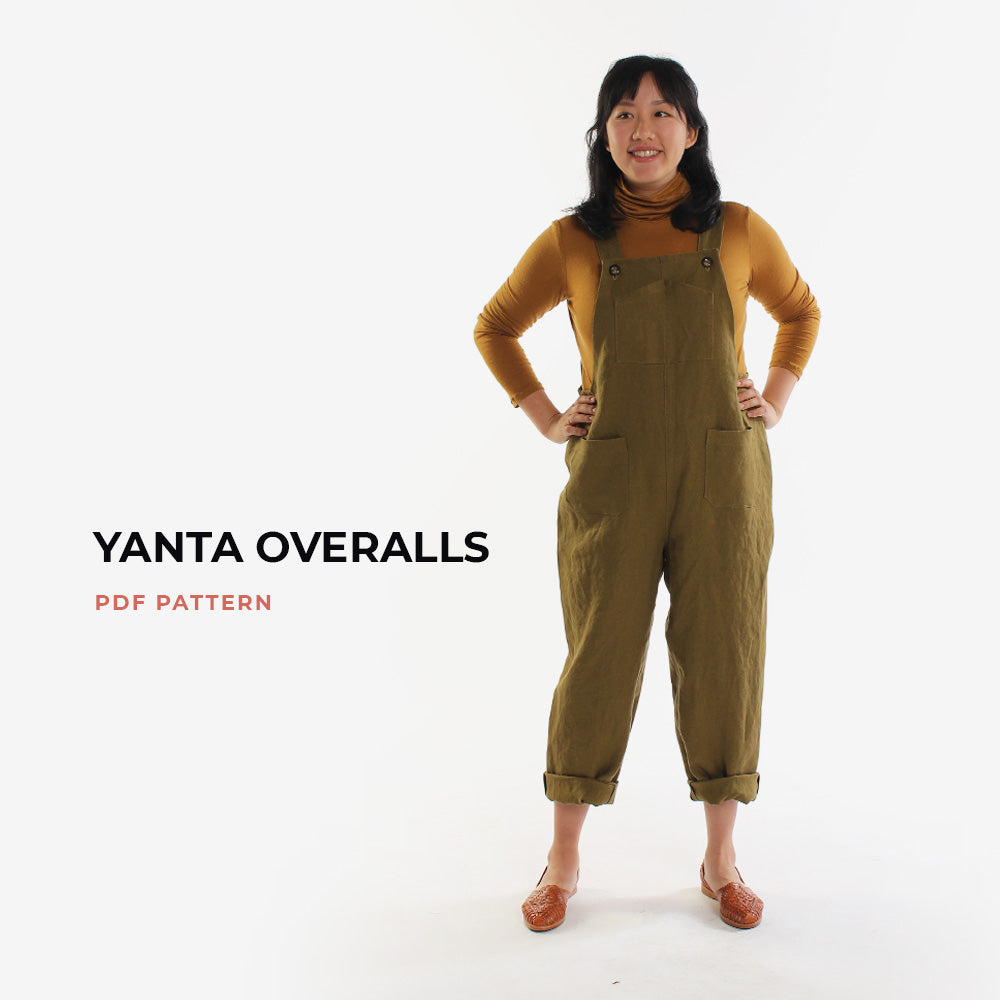 One of my favorite things about the Yanta Overalls is the 'loose but not too loose' fit. This was something I really wanted because I have tried on so many jumpsuits and overalls expecting a cool, relaxed fit and been surprised to find them tight and restrictive. Yanta is a truly relaxed vibe with no fitted waistband so you can wear them working in the garden, hanging out with your kids, or doing arts and crafts like painting or pottery!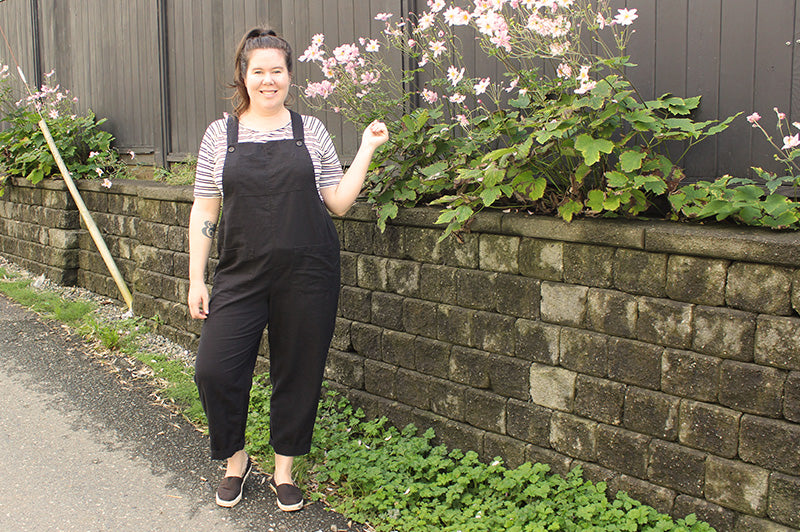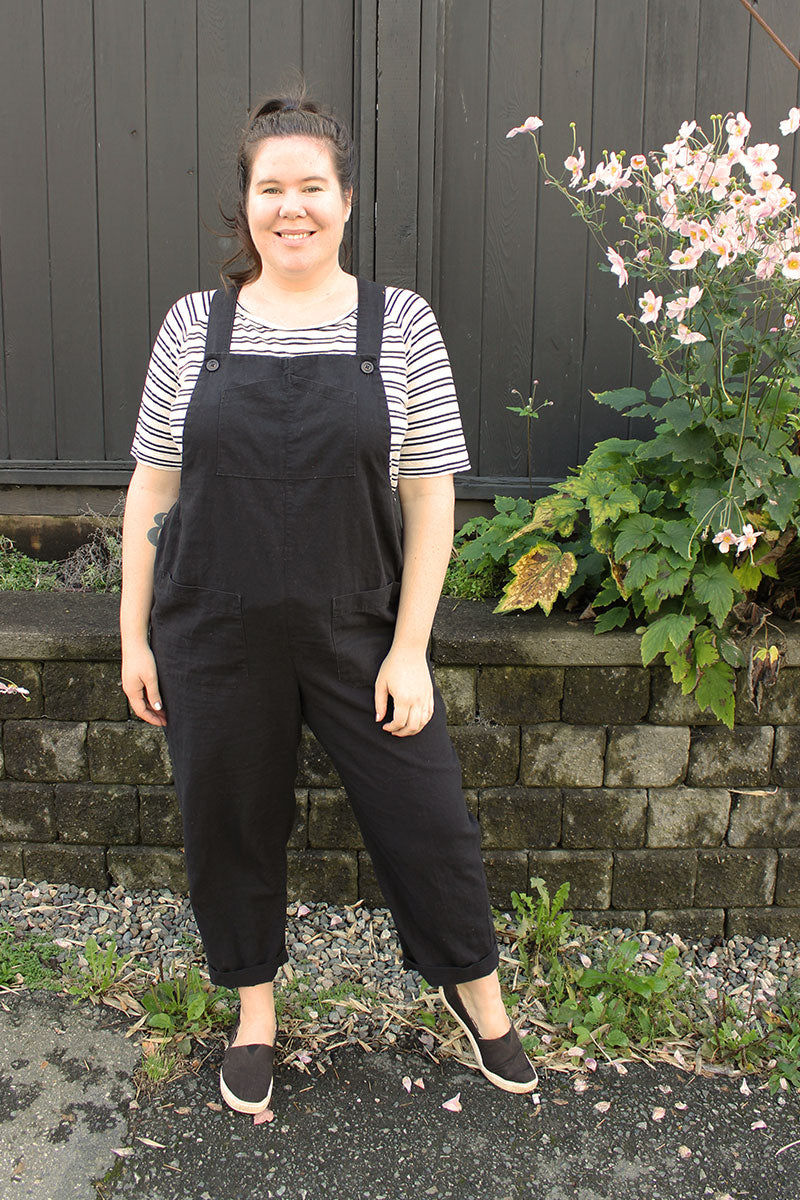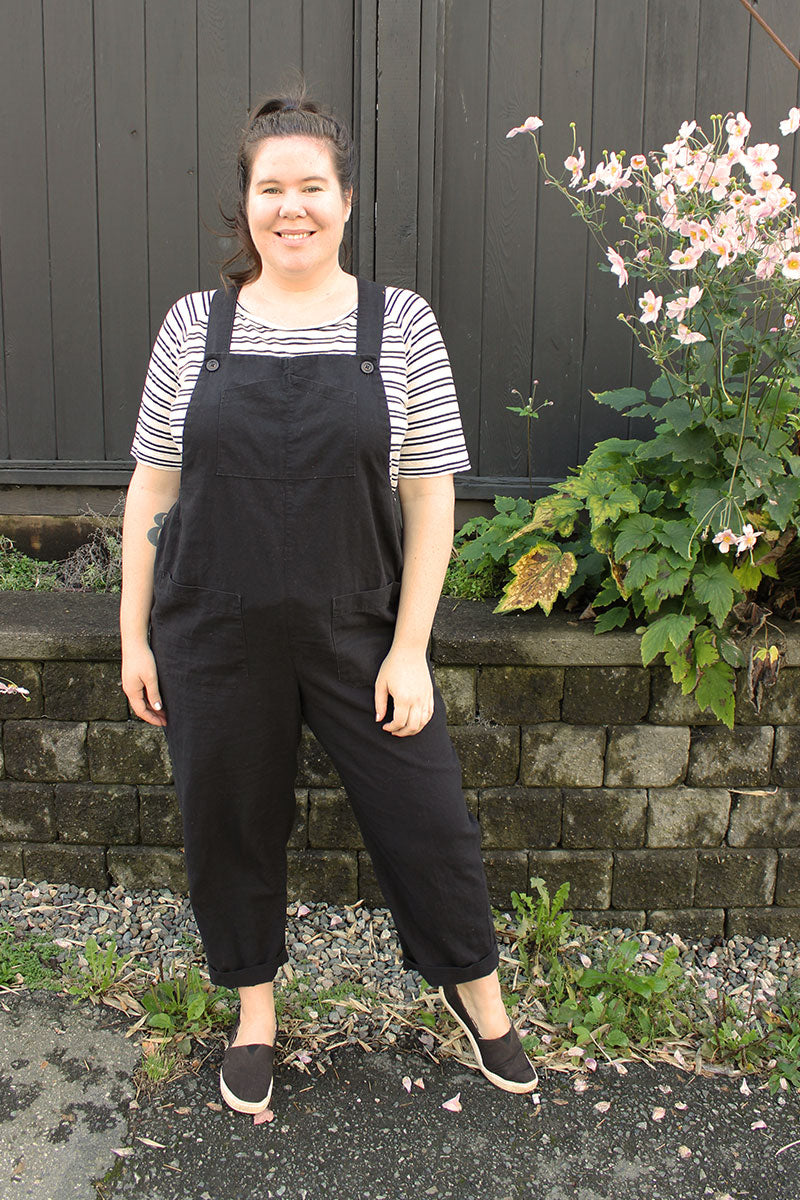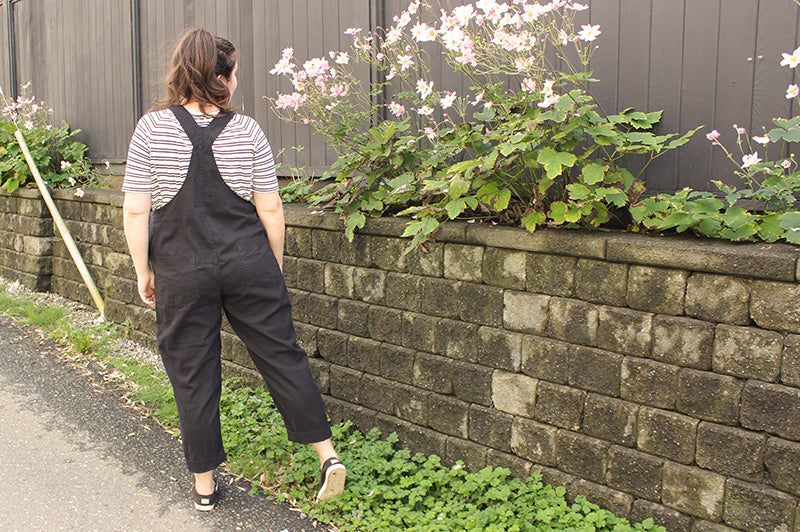 My favourite design detail on the Yanta Overalls is the back. I am so smitten with the elegant point and tapered straps. It is all finished with a facing, too! The loose ends are all nicely tucked away and secure.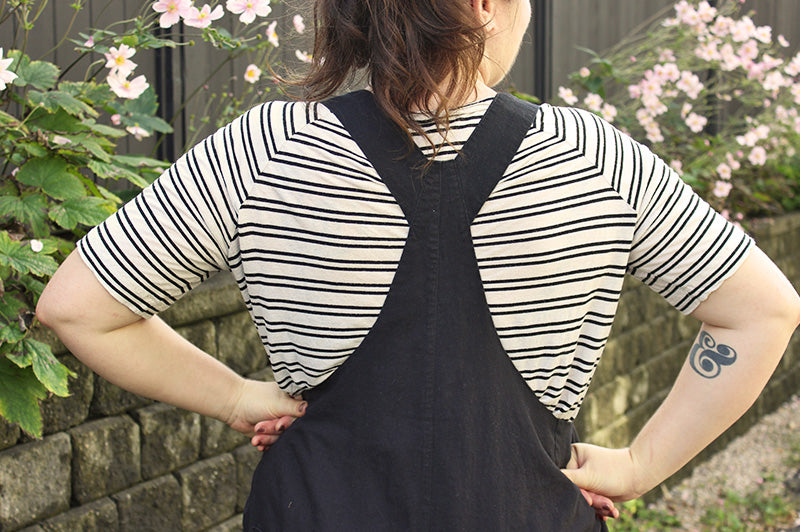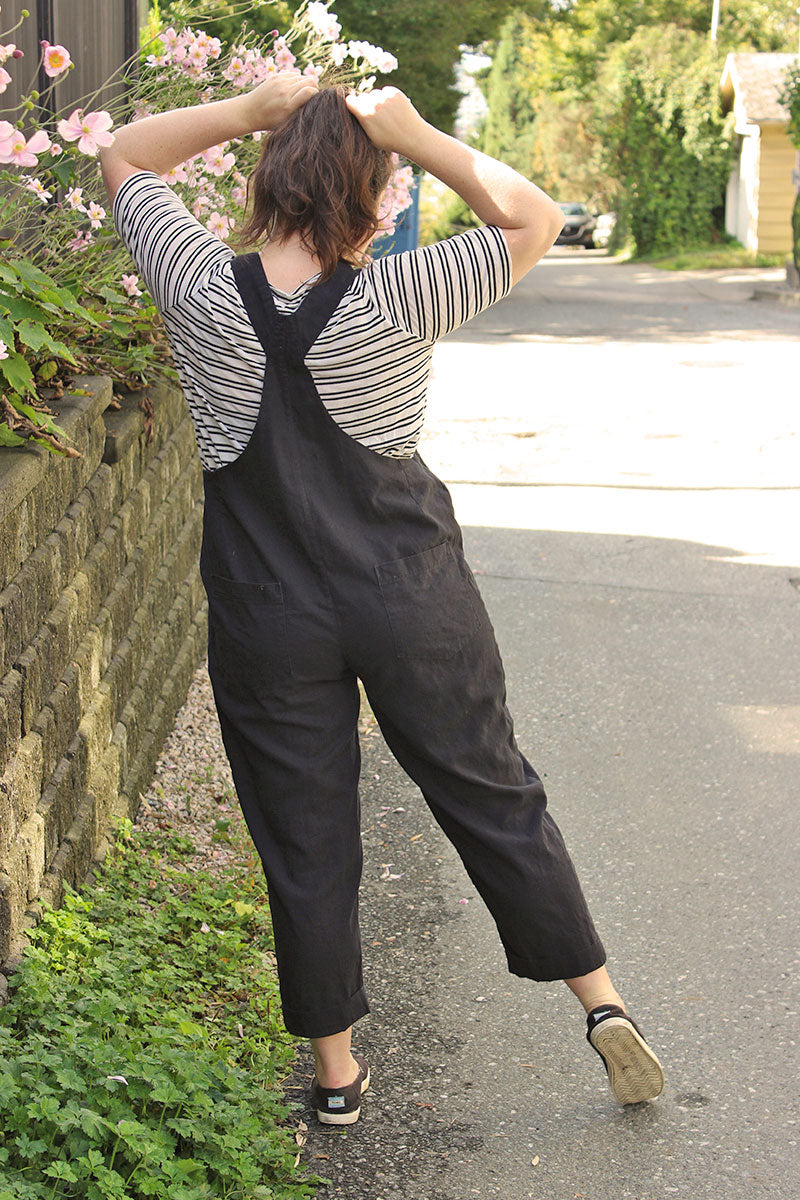 Of course, no overalls would be complete without pockets – and in the case of Yanta, we have 5! I love wearing these because there are so many places to put my phone (and snacks).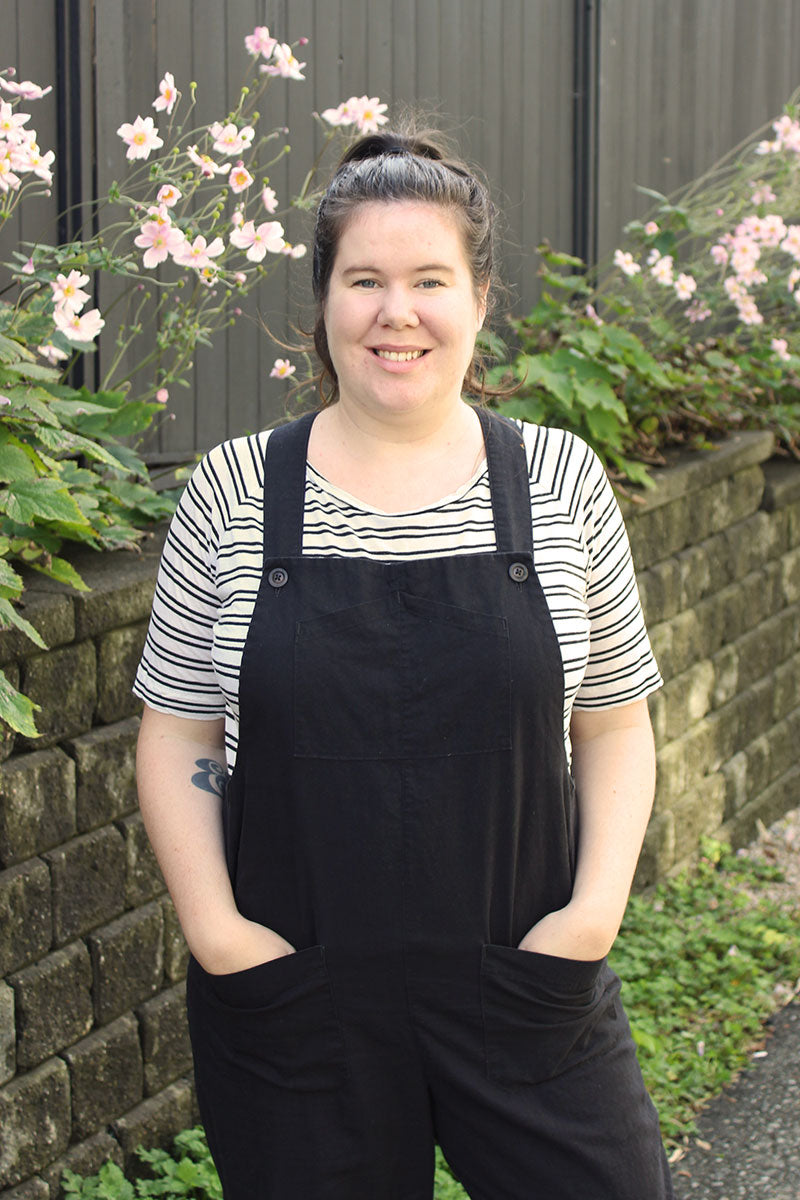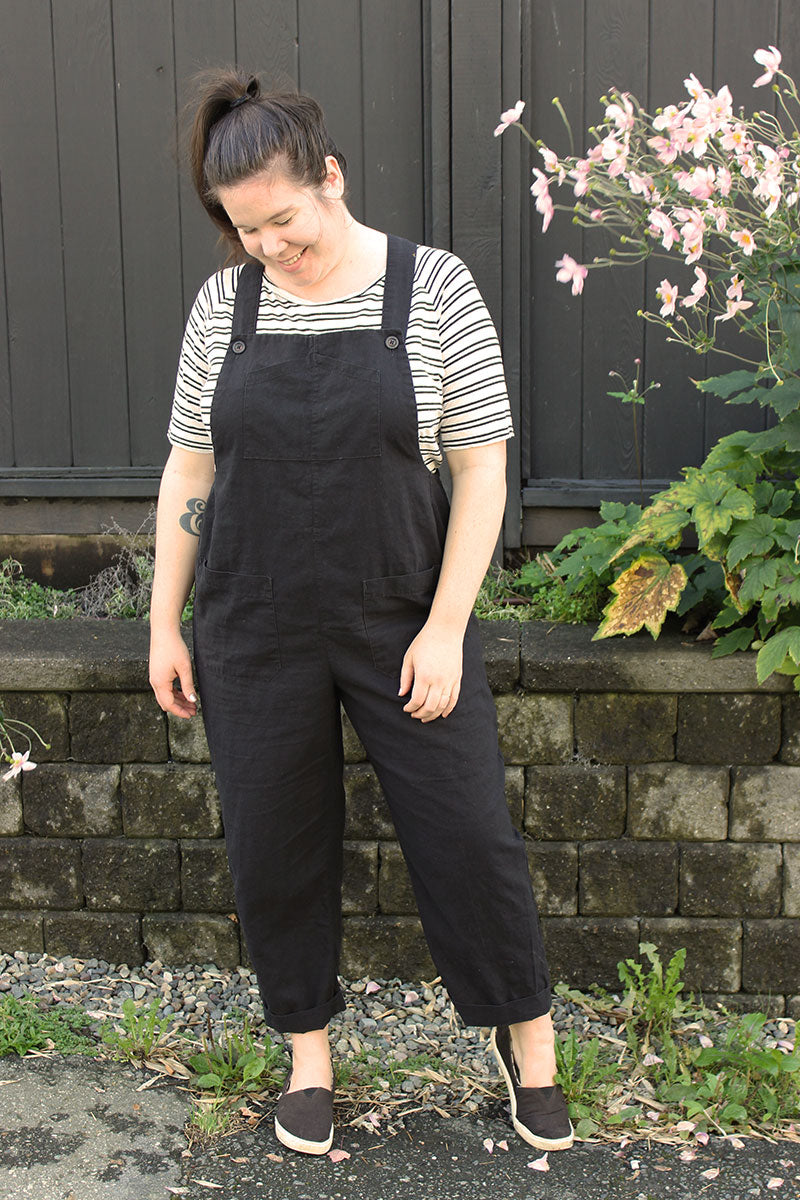 I didn't make any adjustments to my Yantas apart from lengthening the pattern for my height (5'9.5″). I made a straight size 20. I did put in the side zipper but I never use it because I can pull these on over my hips. The zipper is optional depending on your fit preference!
I forgot to get a pic of the side view so here is a goofy one that kinda shows it off.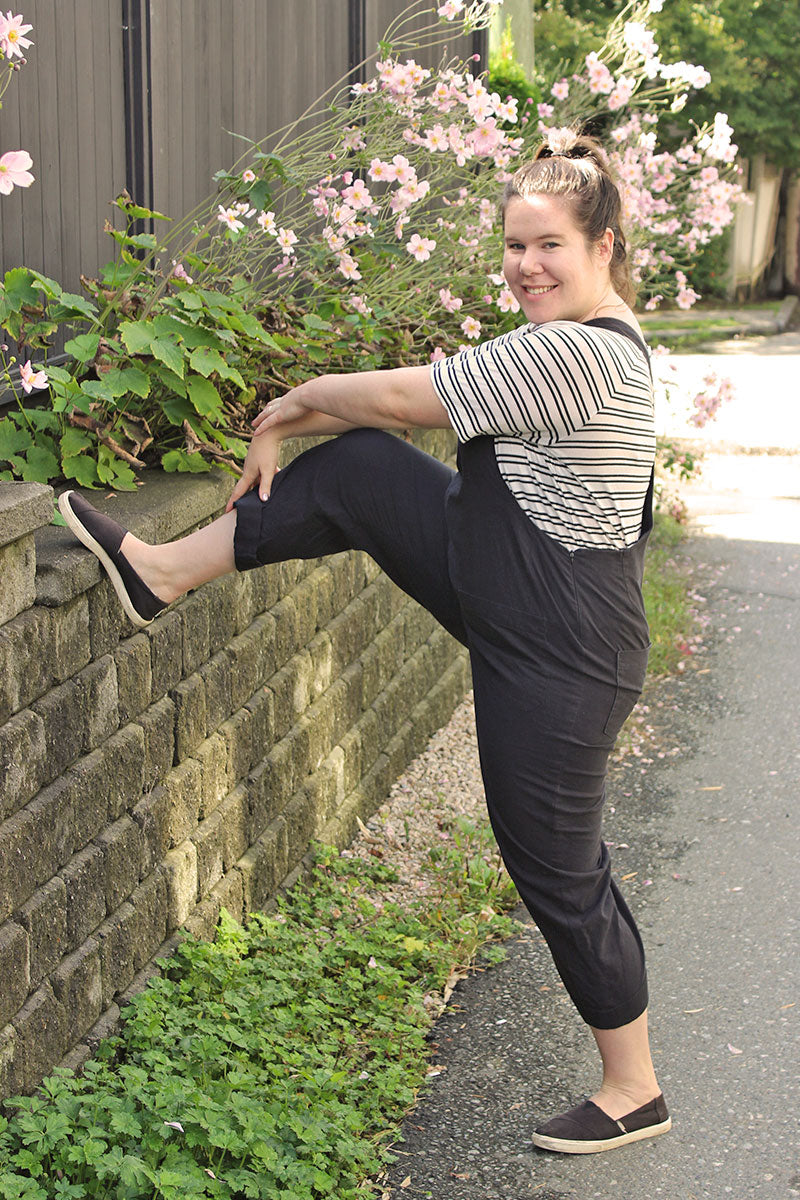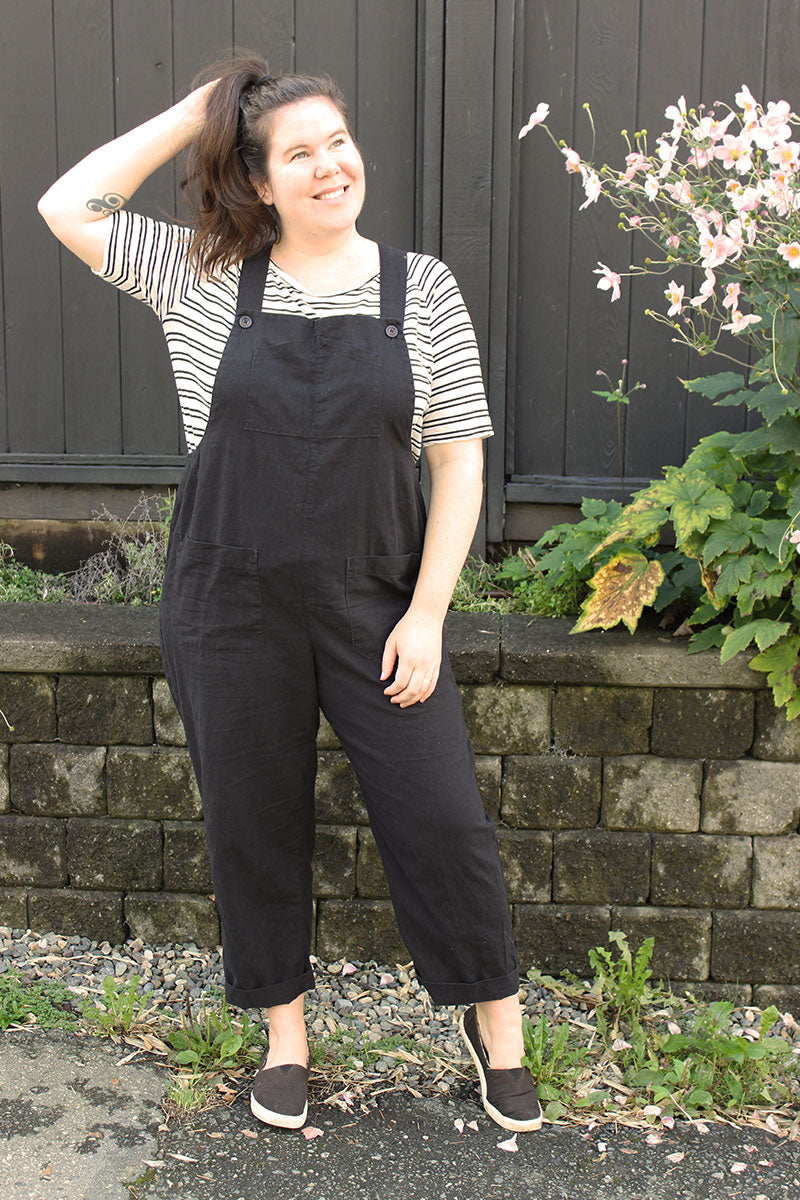 I can't get enough of these Yanta Overalls! Have you tried sewing Yanta yet? You may just be surprised by how much you enjoy wearing this fun look. I have paired mine with an Elliot Tee and I'm embracing the mime vibes. I hope you enjoyed checking out my Yantas!