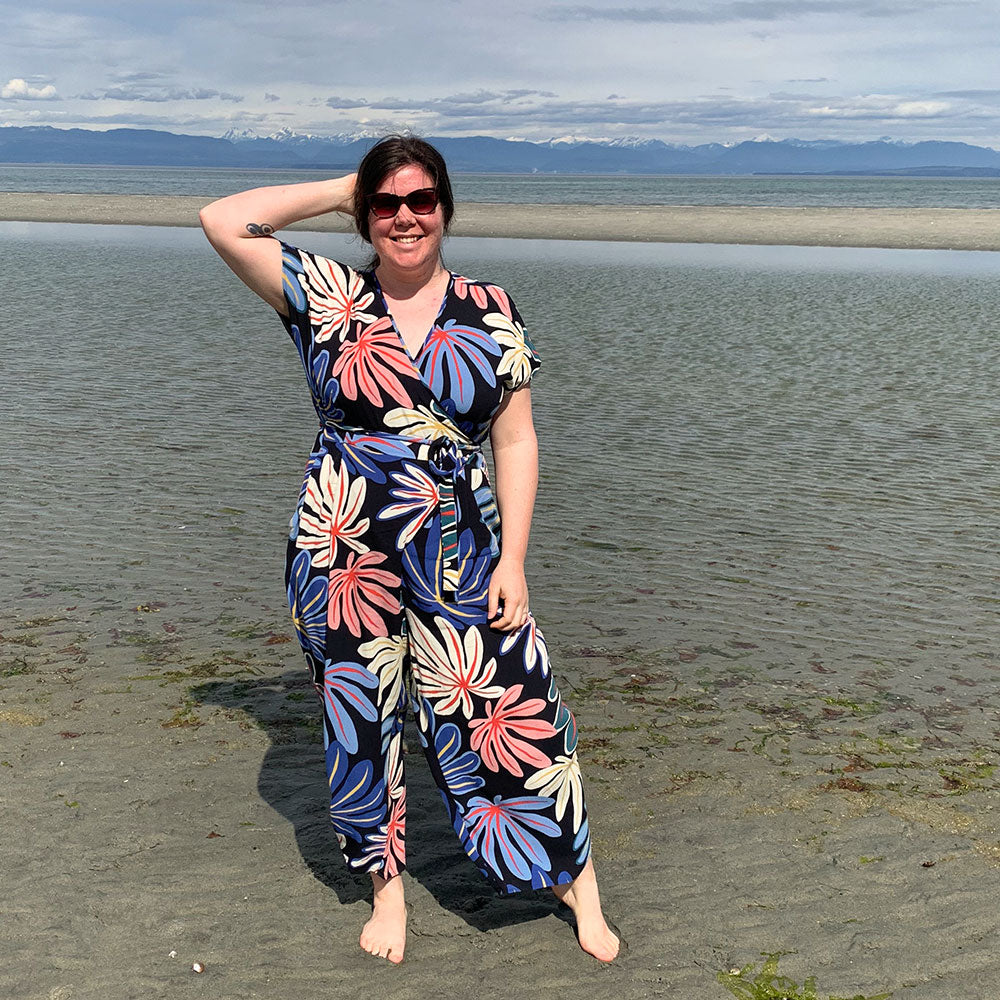 It's official. I have fallen too far behind on sharing my makes here on the blog! I actually made this Zadie Jumpsuit over a year ago! It really deserves the spotlight, too. A bold print and a bold design come together to create – well – a bold look! Somehow it all works. I love wearing this jumpsuit whenever I need a pick me up. It is comfortable, fun, and makes me smile! What more could you want from one garment?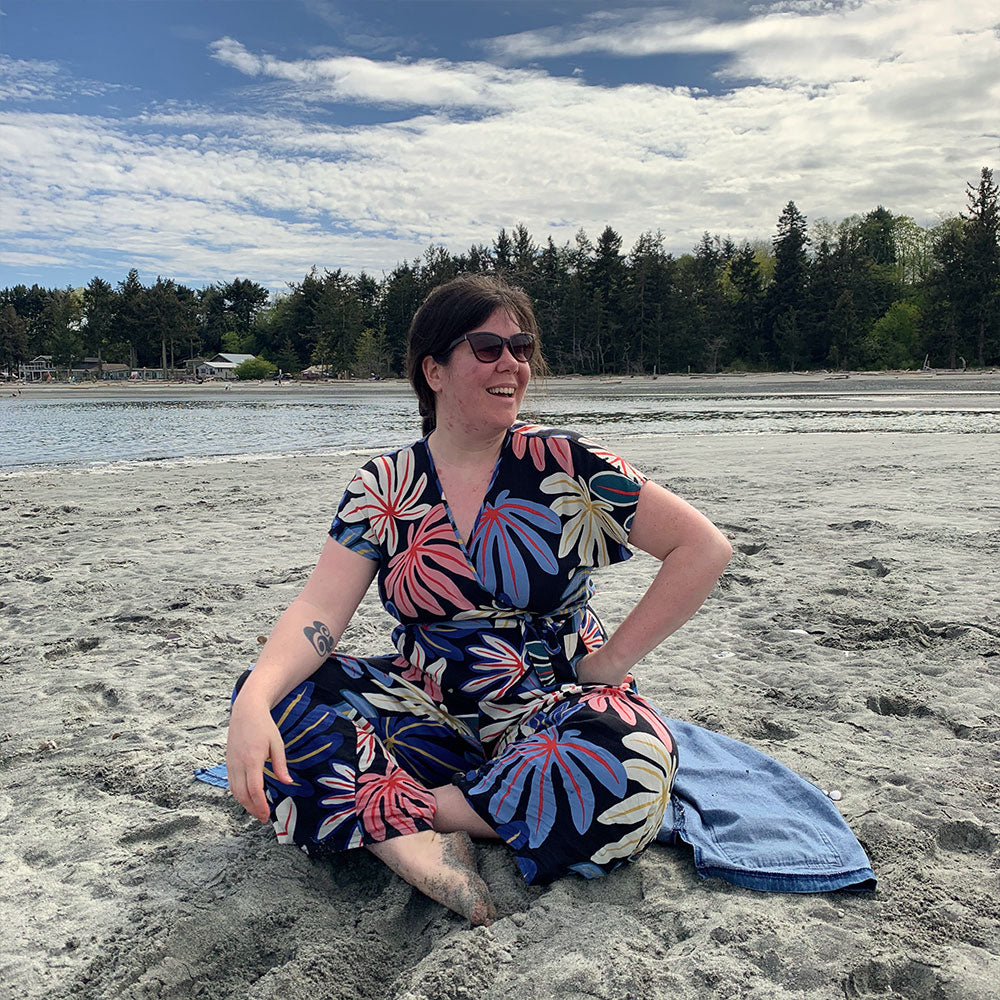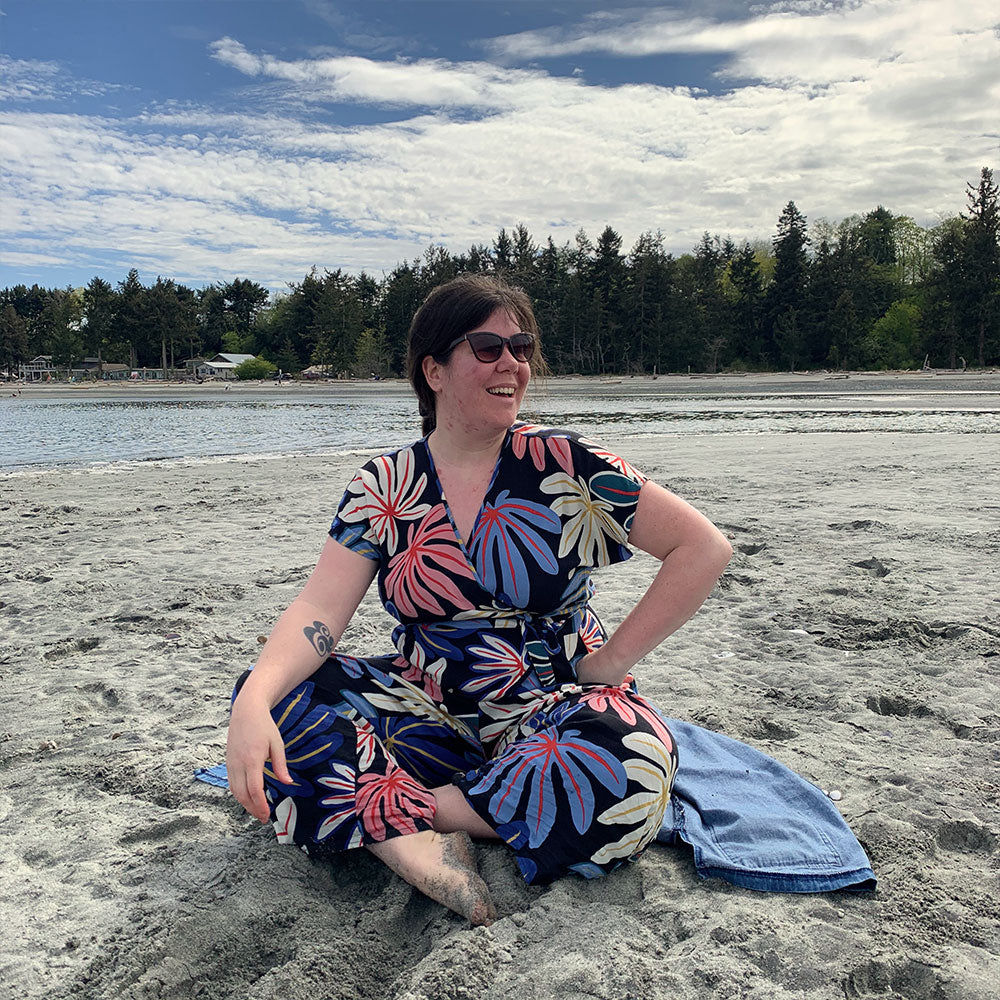 Here are the deets:
Paper Theory Zadie Jumpsuit pattern
Straight size 18 (I sized down 1 size because this fabric loosens up when wearing)
Shortened the rise 1″ because the crotch on my original version was sitting low, but I still wear it all the time, too 🙂
Made in viscose print from Blackbird Fabrics (out of stock)
I love this pattern so much. This is my third Zadie and certainly not my last! It is easy to sew and really easy to wear. I think it looks good on so many figures and suits so many styles, too! Check out the hashtag here.
This viscose fabric from Blackbird Fabrics is also a dream. It is unlike any other viscose I have felt – almost spongy like the way a 4-ply silk is. It also has a crepe texture and feels amazing against the skin. Not to mention the print – have you ever seen anything like this? My podcast co-host, Caroline, and I have a debate about whether this is a floral print. What do you think? I say yes, she says no – it's more of an abstract print. It's probably both!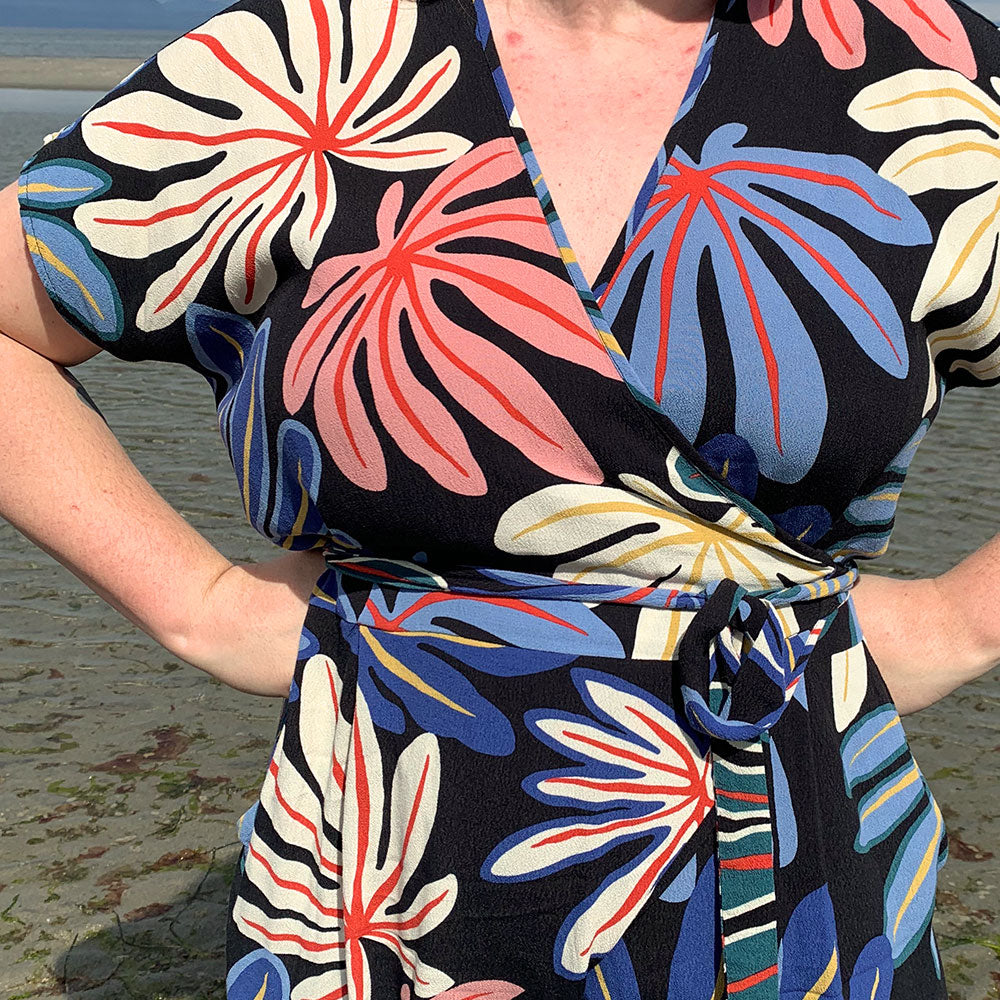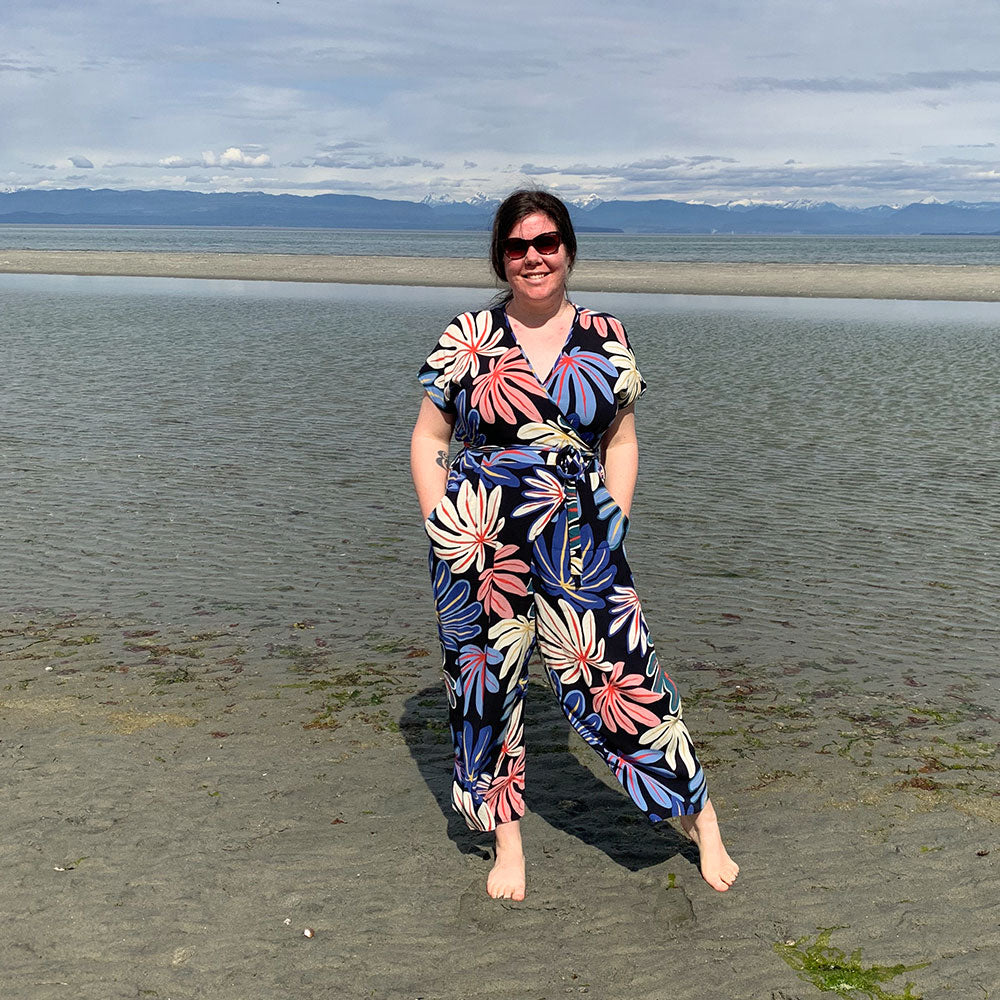 I did not have enough fabric to be picky about print placement so I just cut and hoped for the best. The result is pretty good but I feel a bit goofy with these two white flowers right on my butt. You win some, you lose some. It hasn't stopped me from wearing this number!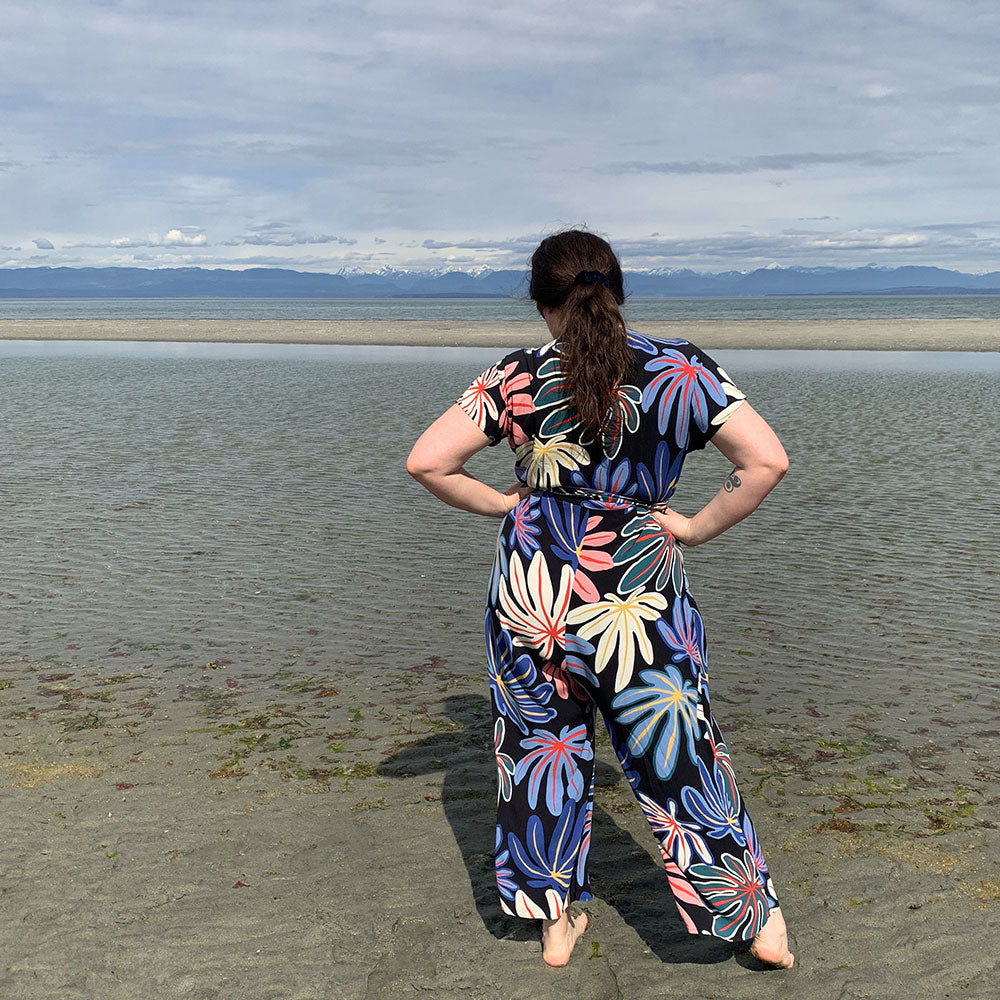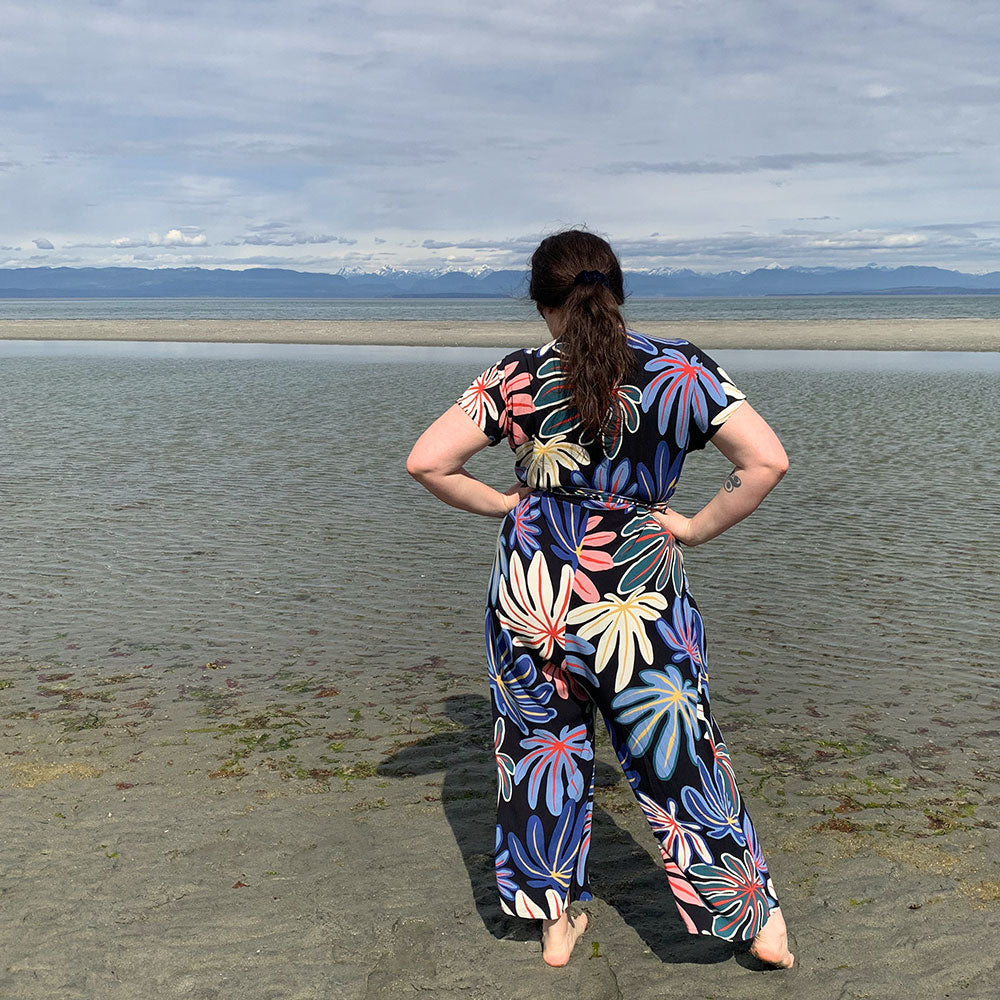 We snapped these pics on my birthday last month! There is a beach in our town that is quiet and very spacious – perfect for social distancing. This beach has been such an important place for me during these months away from my home and my family and during all the stress of COVID-19. I am so thankful to have a space to be outdoors and I know I am really lucky to have it.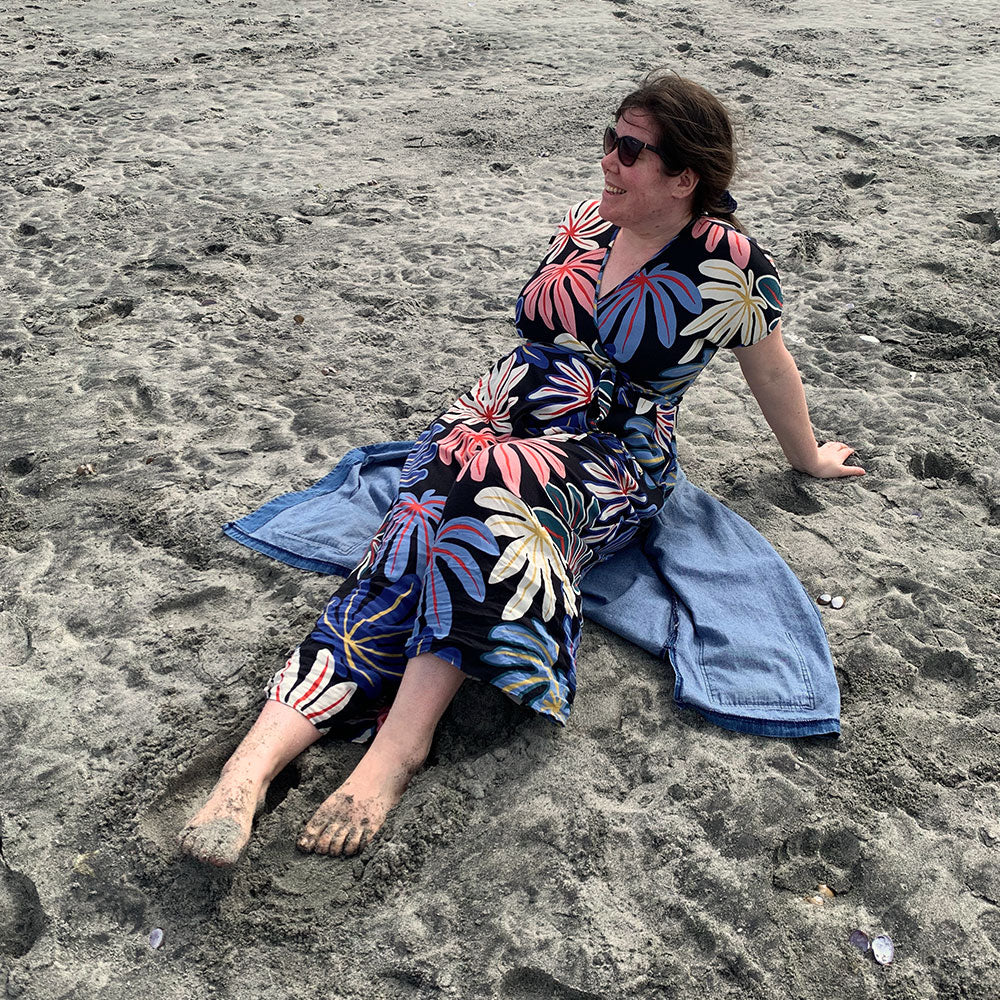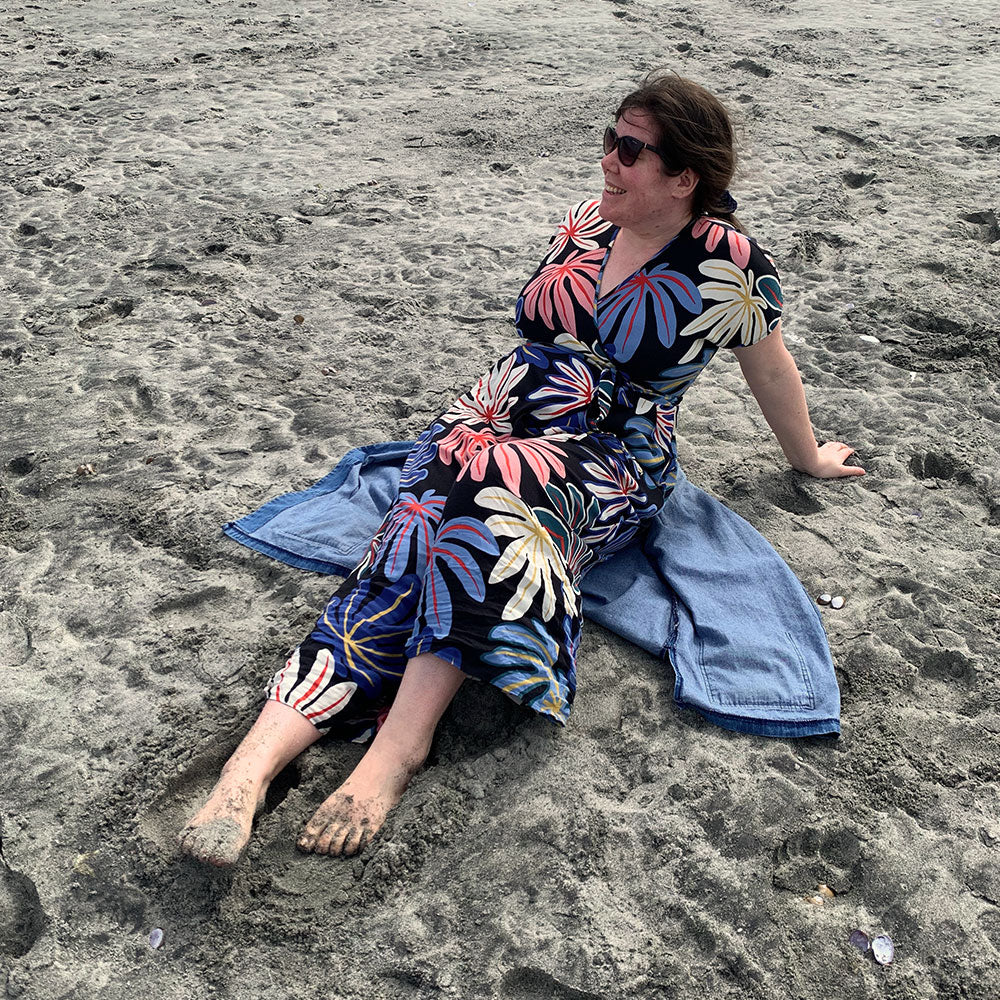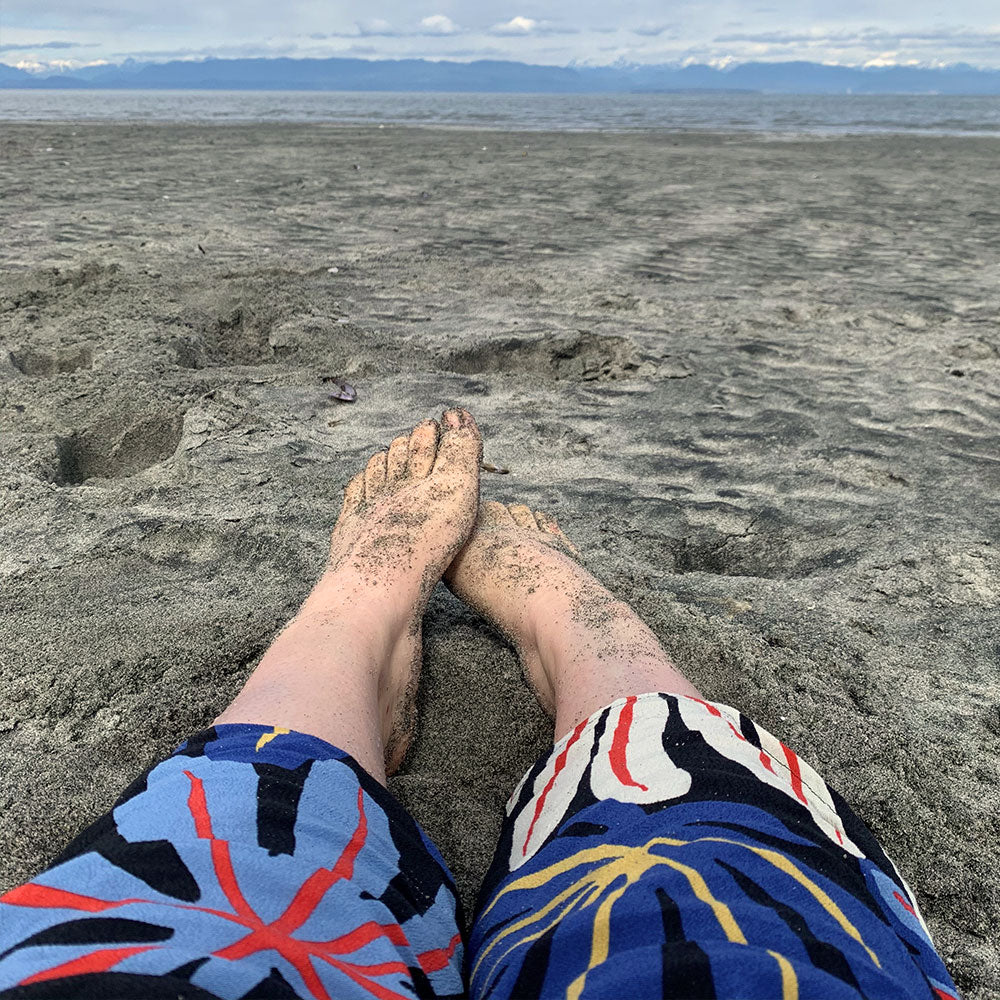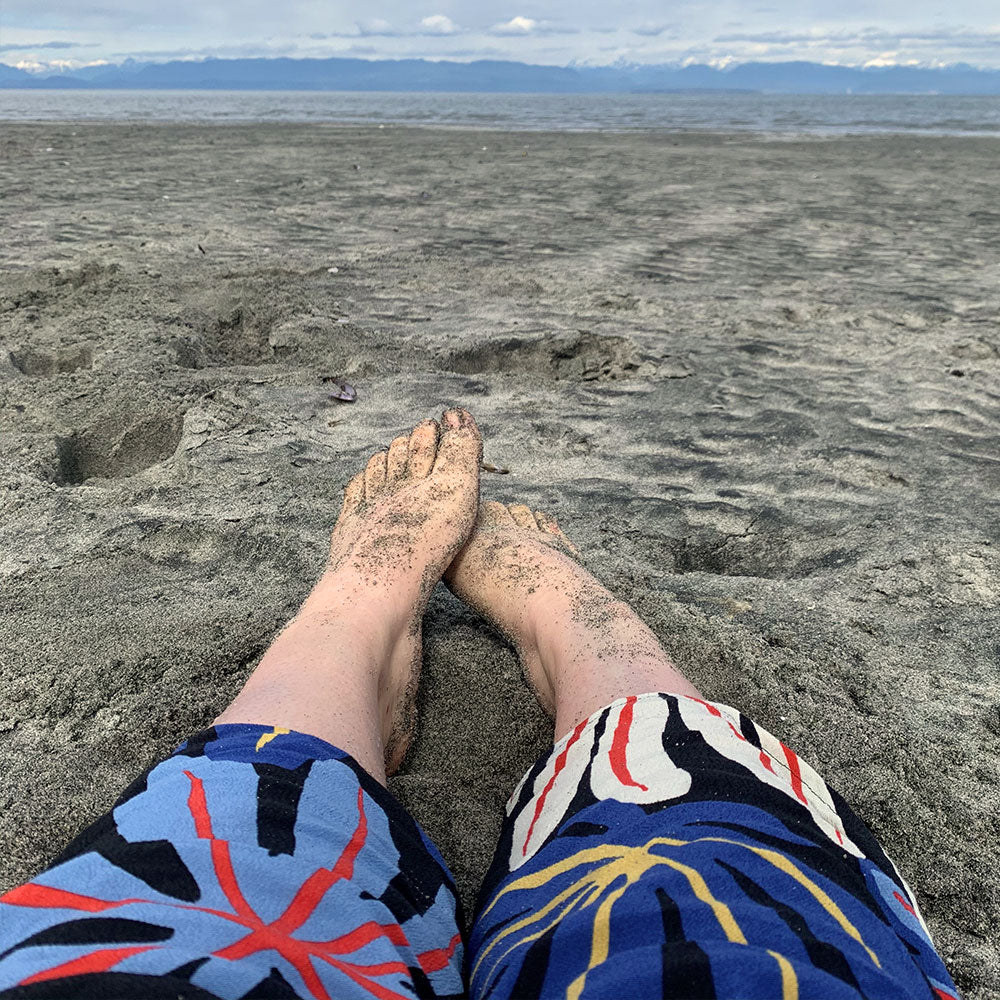 Have you tried Zadie yet? Is this a floral print? Let me know in the comments!!