I've said it before and I stand by it – the York Pinafore pattern is perfect for a bold print! I have seen so many fun versions over the years and I wanted to join the club. This York was such a joy to make. The perfect little palate cleanser and sew-jo revivor after an intense month!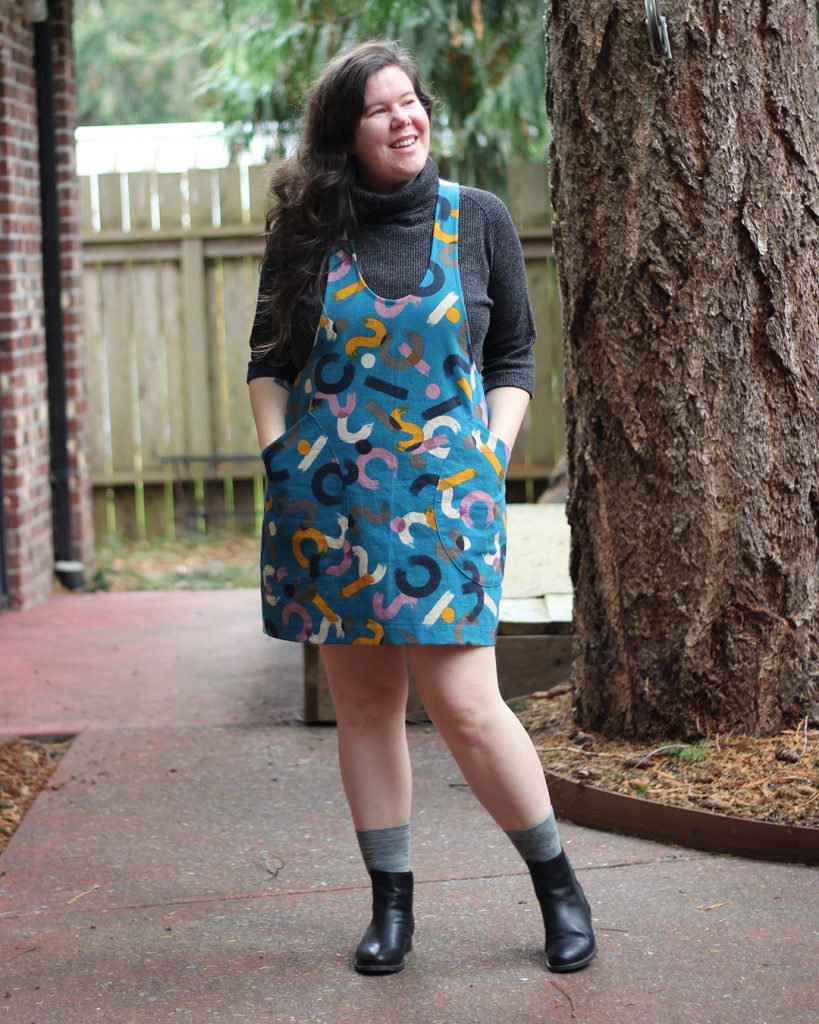 I used Ruby Star Cotton/Linen canvas for this York Pinafore. I am obsessed with this brushstrokes design by Rashida Coleman-Hale! The colours work so well together and the scale of the print is perfect. I really enjoy how the circles in the brushtrokes mirror the scoop in the pocket design!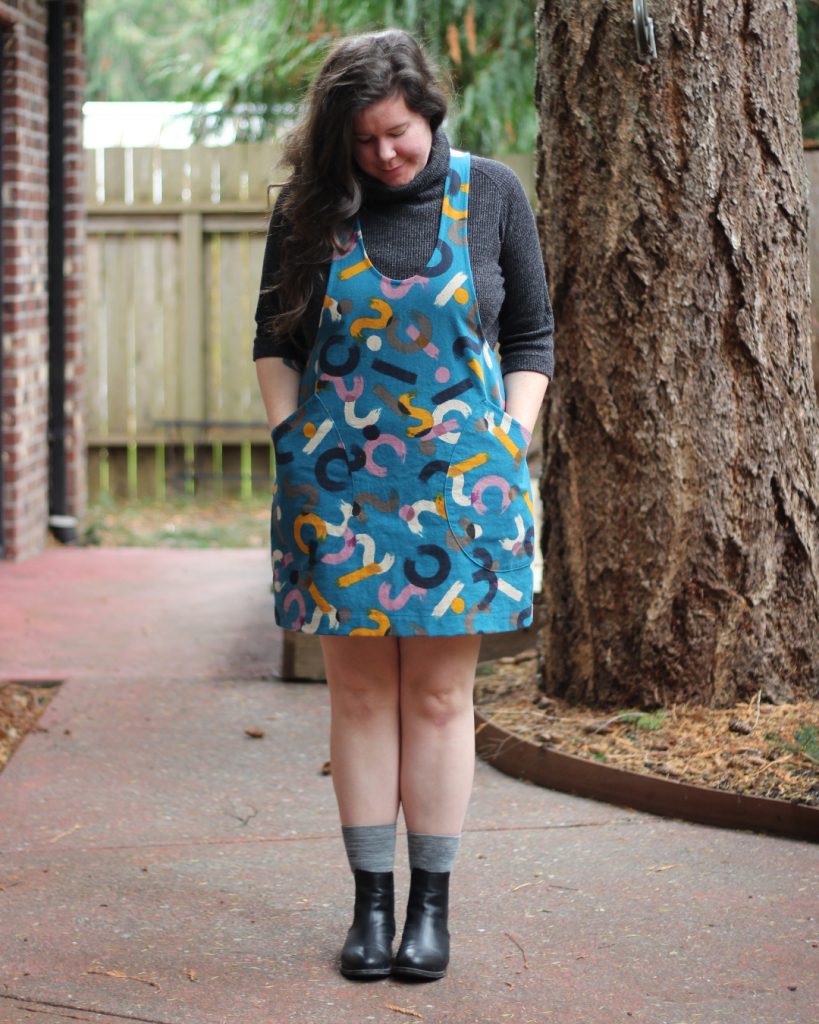 In order to make my York Pinafore work for me in the colder months, I paired it with my favourite waffle knit Elliot Sweater! This Elliot is a real wardrobe workhorse for me this time of year. I love how it pairs with York!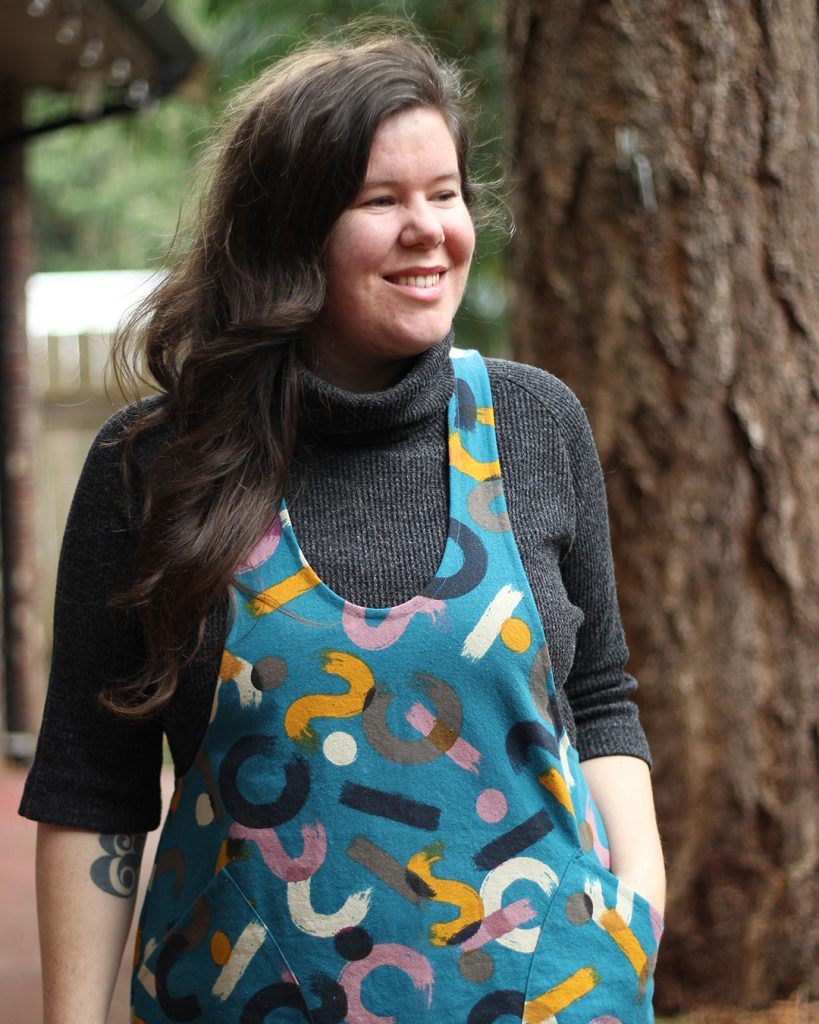 I made a combination of views for this York – the shorter length with the scoop pockets and the lower neckline. I also added a center back seam so that I could have a place to show off the cool selvage detail on this fabric!
I cut the front of the pattern on the fold and lined the back up with the selvage, adding a seam allowance for the center back seam. I then pressed this seam open, turned under the edge of the seam allowance and topstitched! I think it looks so cool – and I like that it holds more information about this garment, like where the fabric is from and who designed it!
I hope you like this new York and give this easy pinafore pattern a try soon – it is a lot of fun to sew and to wear.
-Helen