I am thrilled to share this little project that I have been working on – sleeves for our Ashton Top! Ashton has achieved TNT status for many sewists out there and I am so proud of this pattern. It is truly one of my favourites and this pattern expansion pack makes it an even more versatile piece in our wardrobes.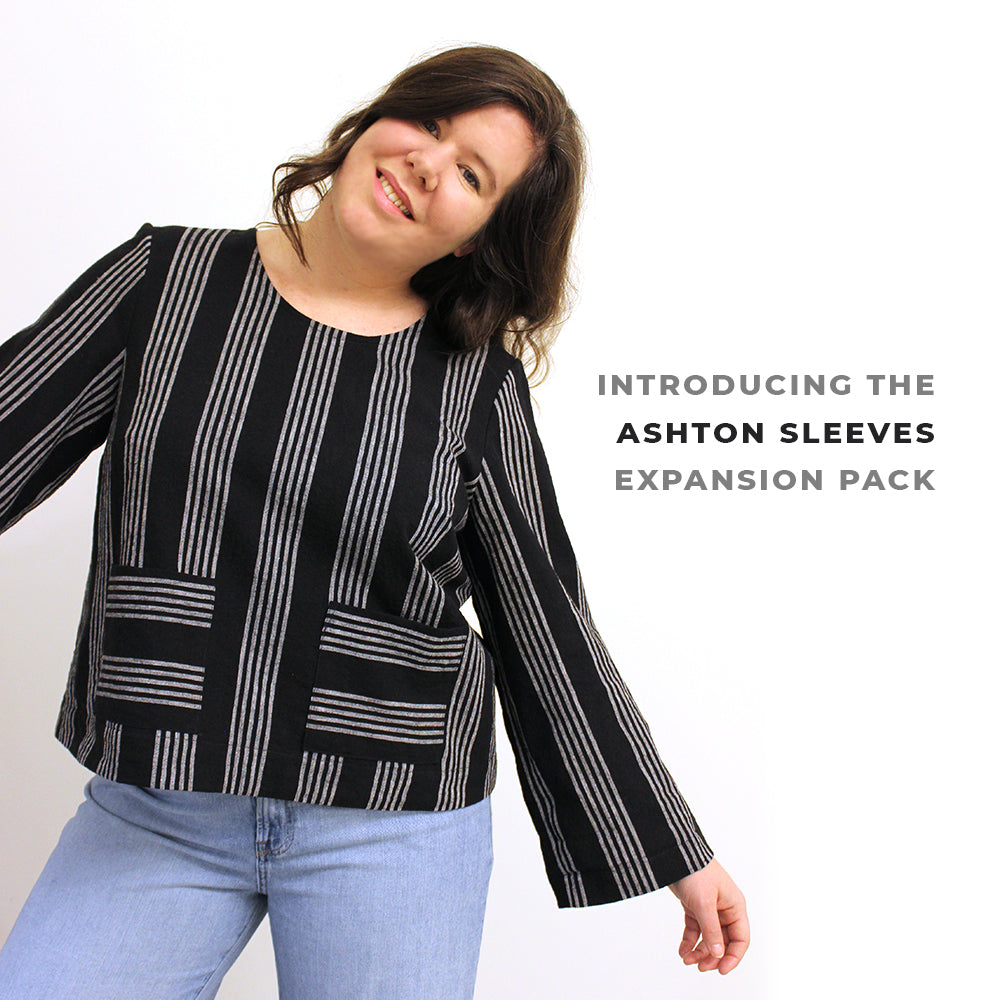 Our Ashton Sleeves Pattern Expansion Pack is now available in our shop! Featuring FOUR new sleeves and a new shoulder extension to achieve the perfect fit for your new sleeved Ashton tops. You must have the original Ashton Top pattern to use the expansion, but both patterns are on sale right now for 30% off!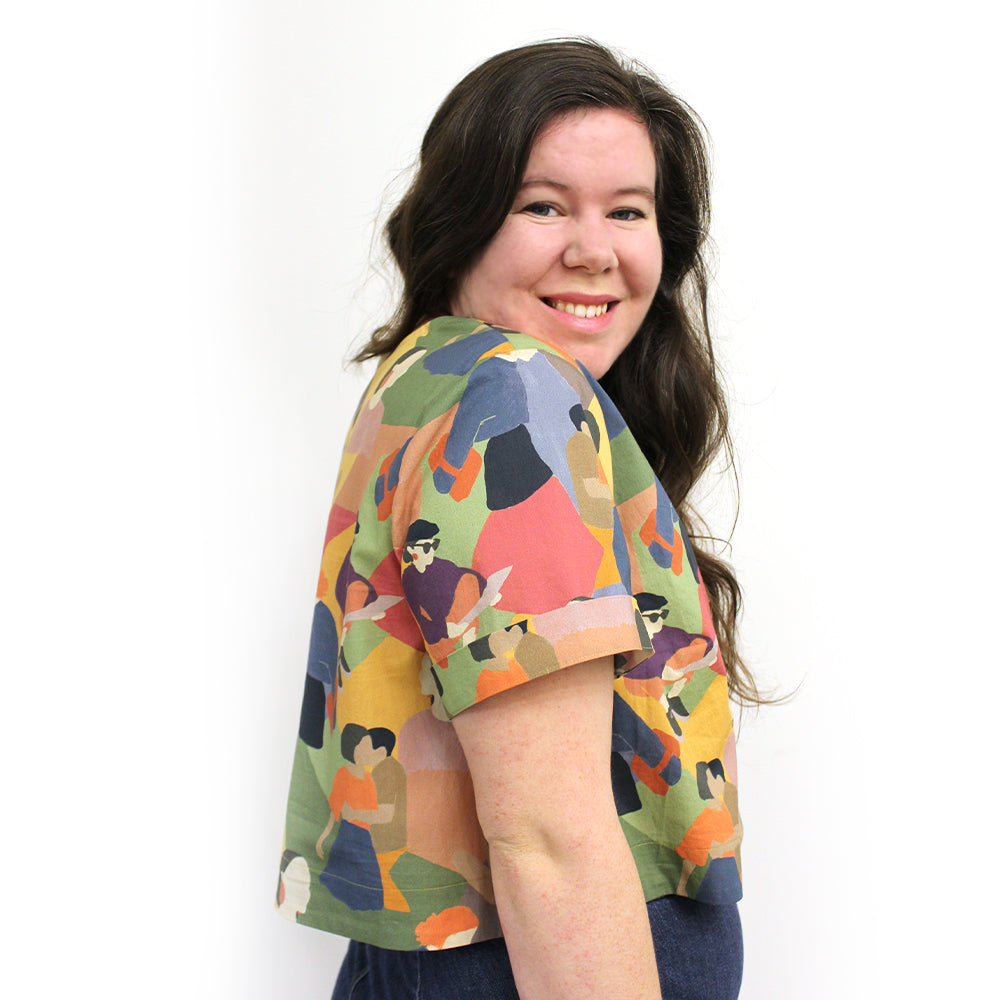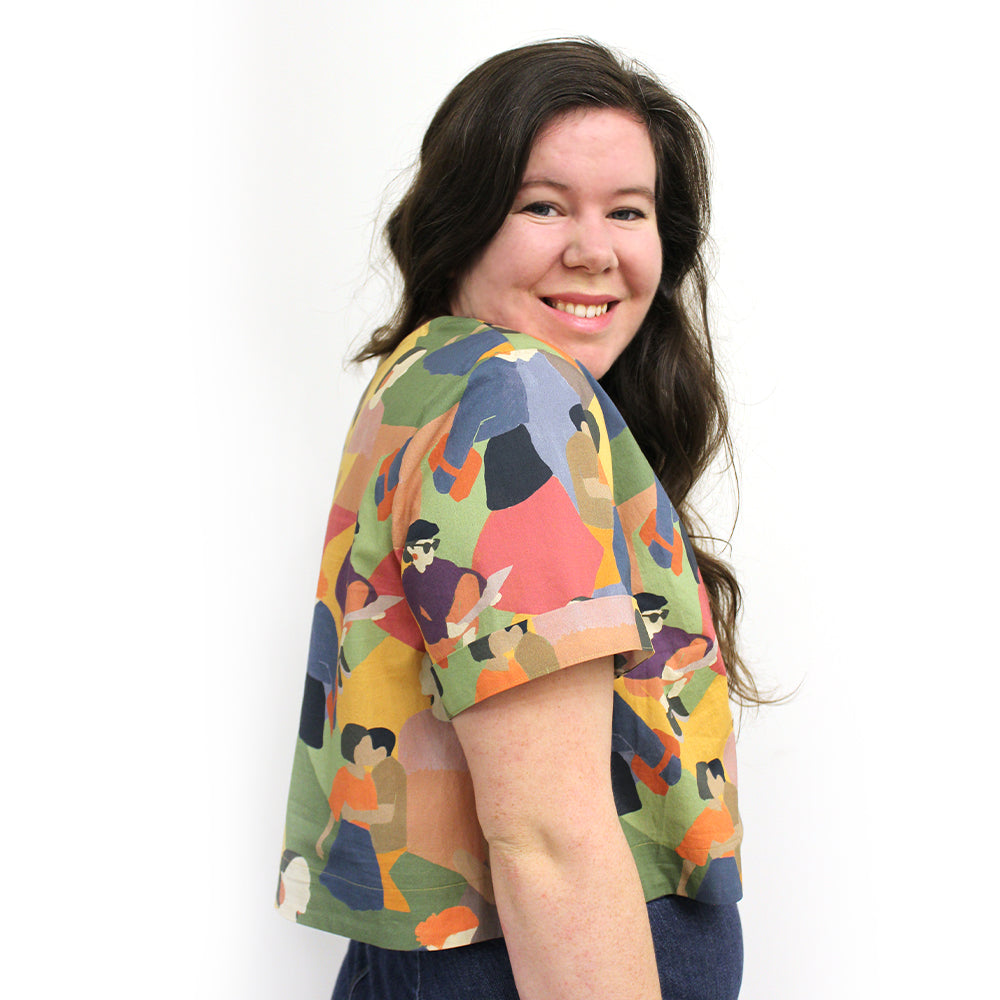 How does a pattern expansion work? This pattern expansion comes with a new shoulder that you lay on top of the existing Ashton Top. Full instructions are included with the pattern expansion for how to do this. It is up to you which original view of the top you choose – there is a cropped Ashton Top and a longer Ashton Top. Once your new shoulder is taped or glued on, you can go ahead and sew any of the sleeves that strike your fancy!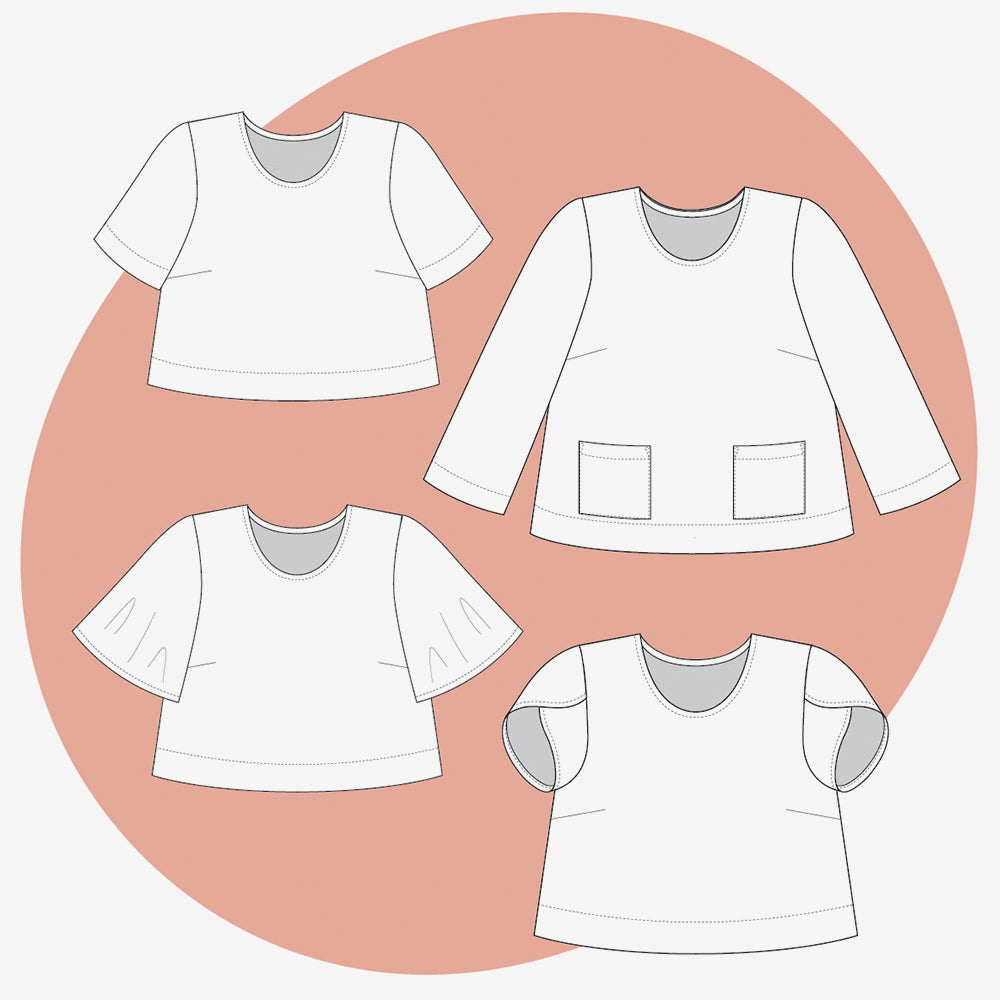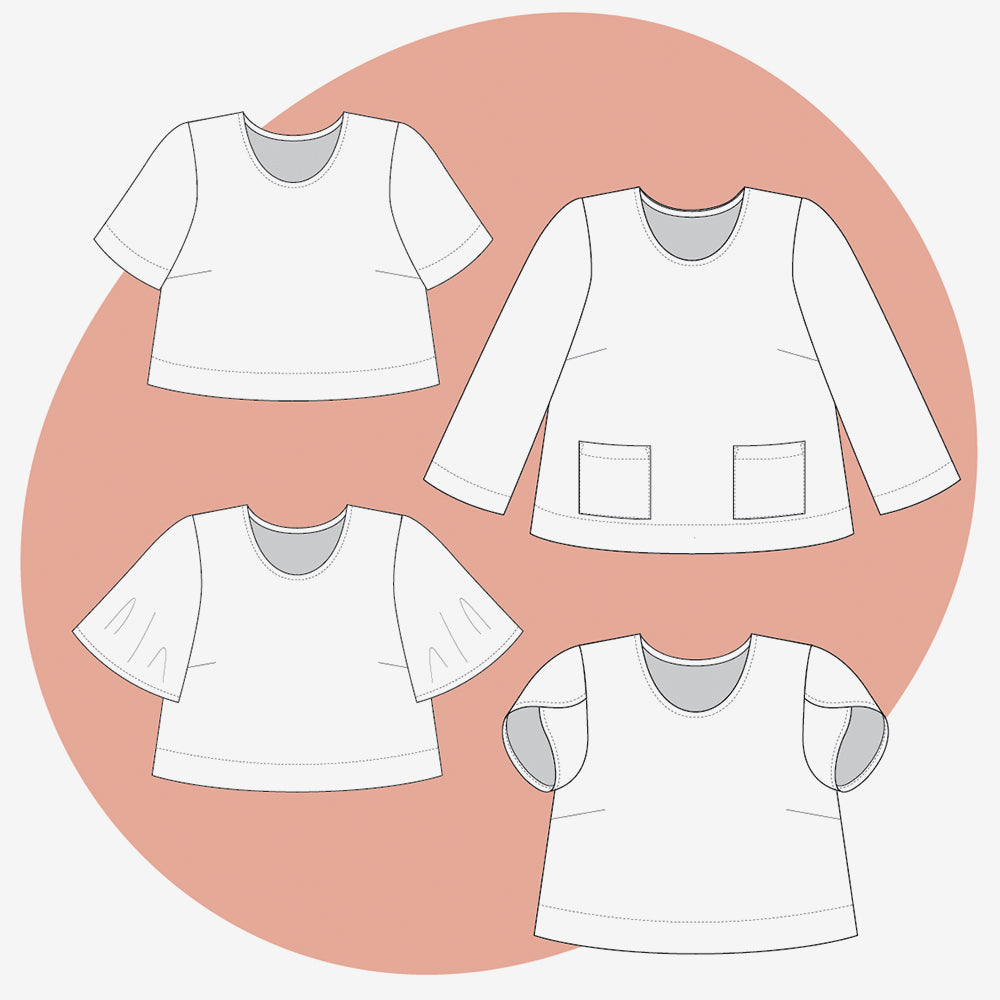 Let's take a look at the four sleeve options, shall we? I knew I wanted to include a classic straight sleeve that could be cuffed to suit people's personal style. We've got a short and long view for this sleeve (A/B) and I have been wearing both a ton! This sleeve sews up so beautifully in lots of different fabrics. We've used a crisp cotton lawn for our short sleeve sample and a mid-weight striped linen blend for our long sleeve version.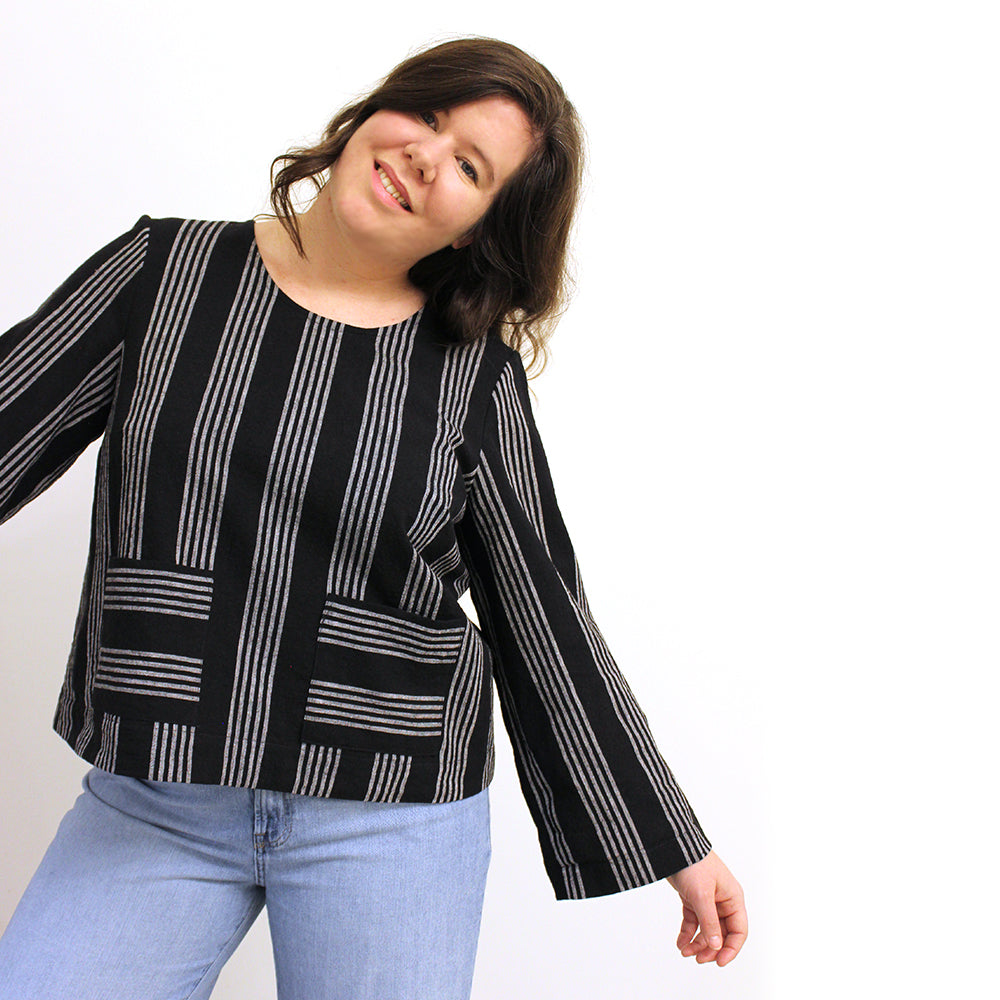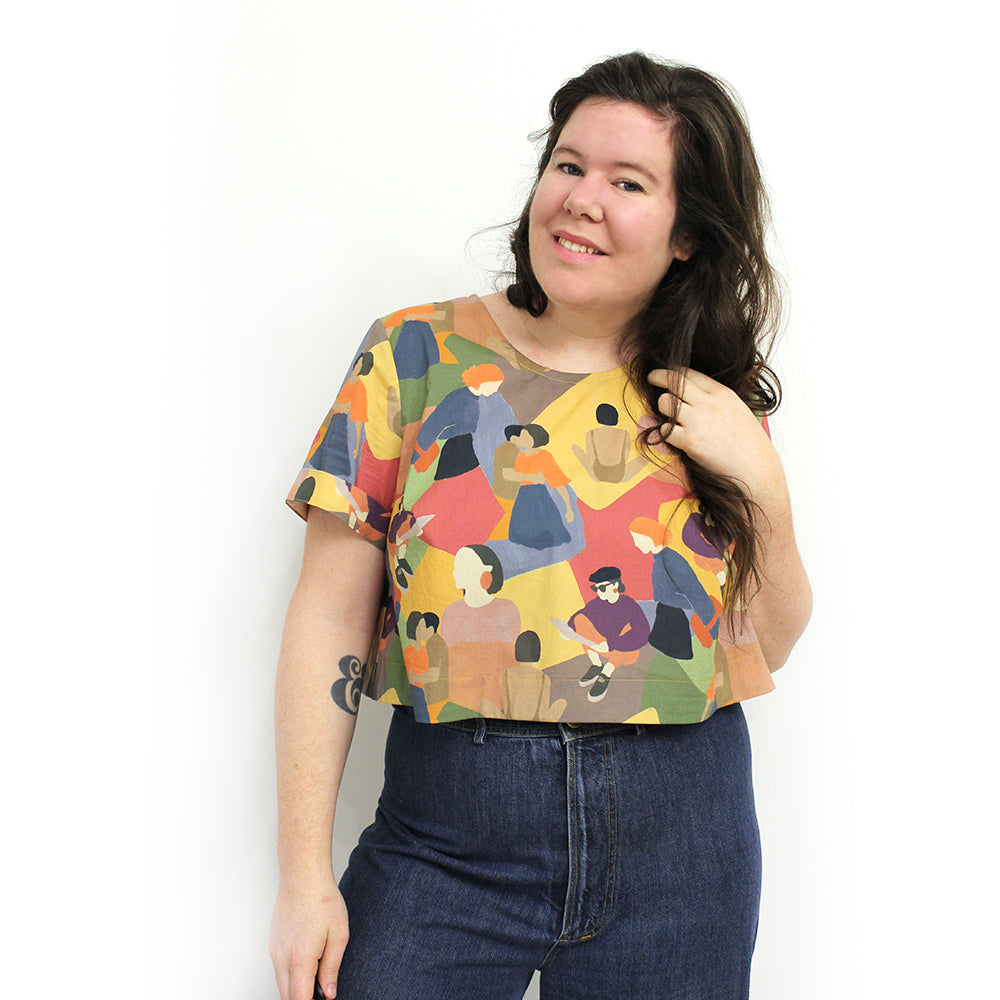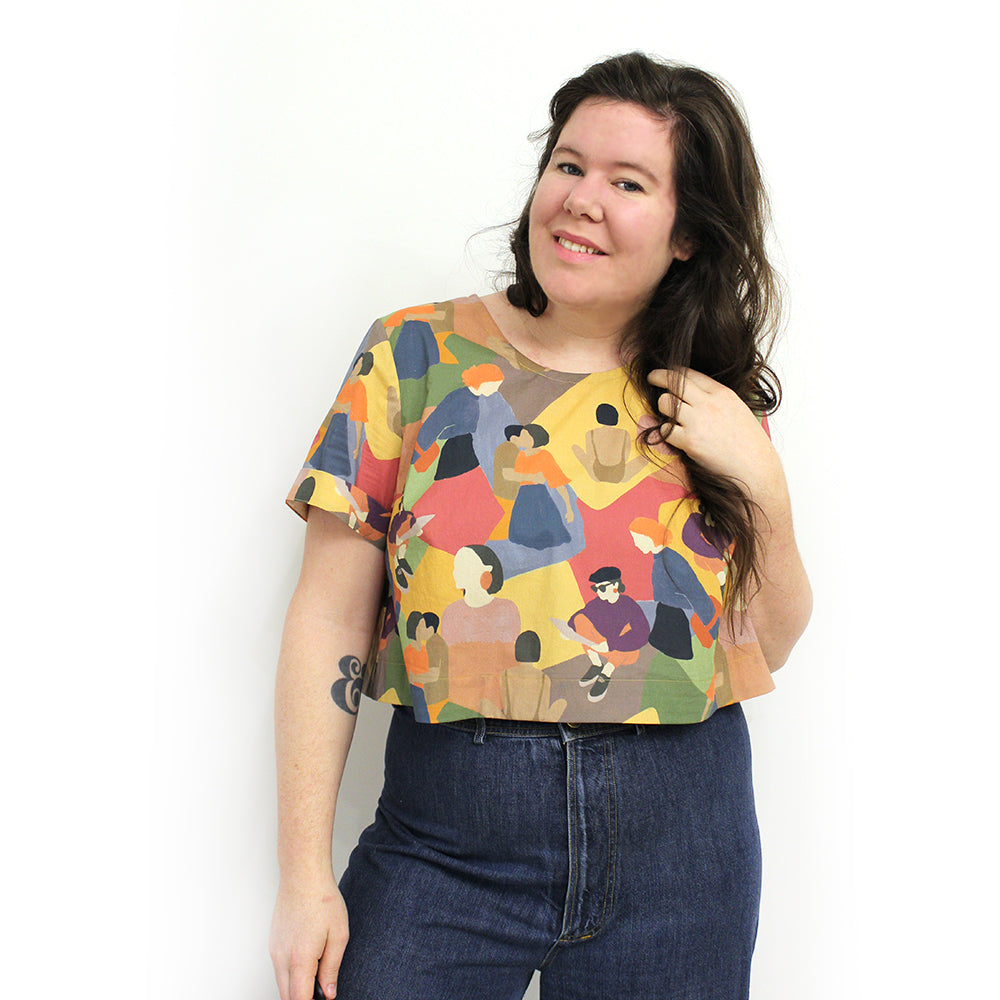 You may have noticed that we also included a pocket in this pattern expansion! When I tried the long sleeve view on for the first time I thought a patch pocket would be such a nice little addition to this design! If you are making the longer view of the Ashton Top, try adding these cute pockets!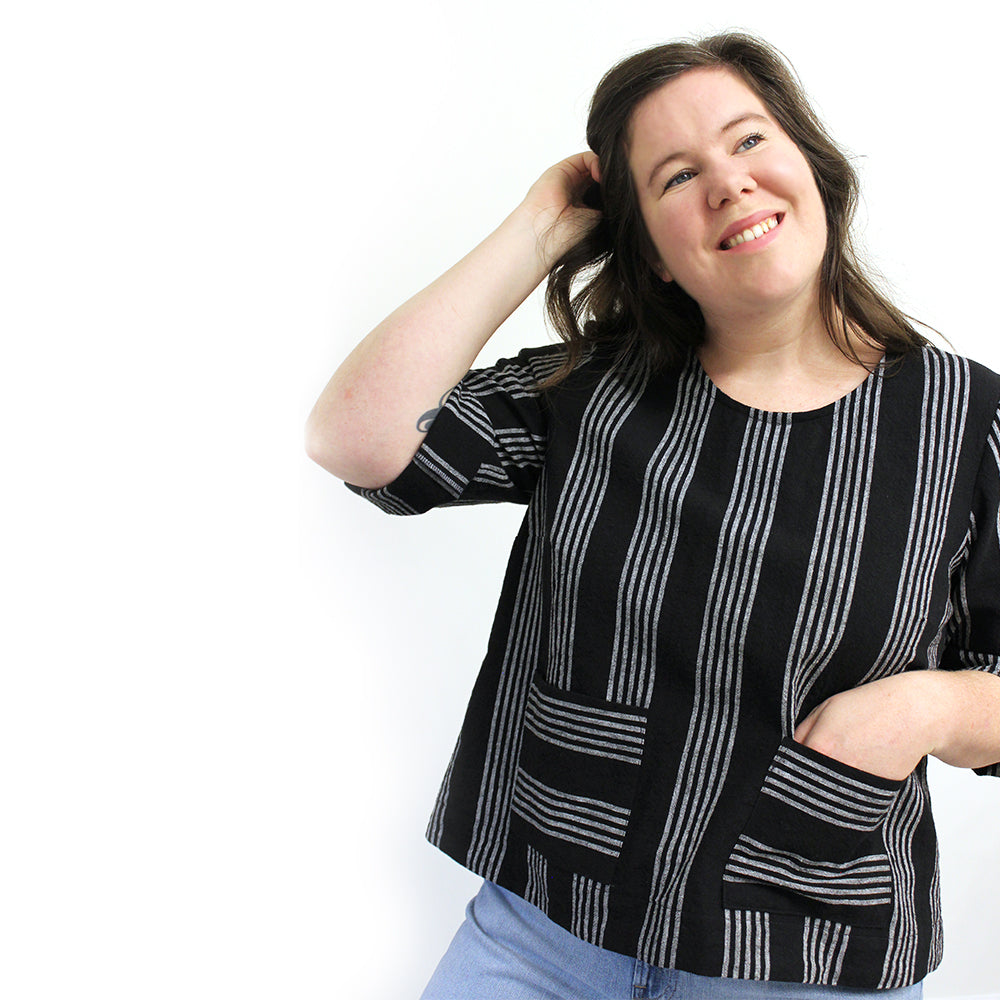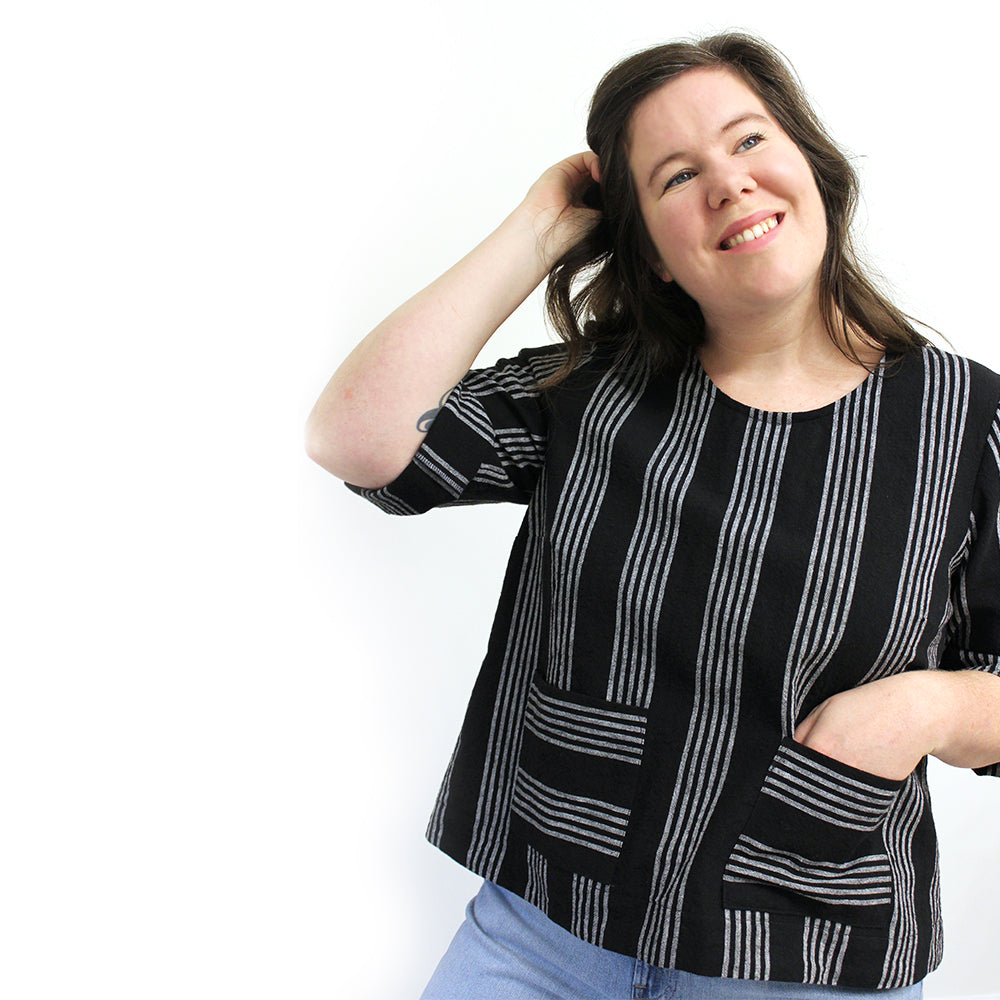 You can cuff the view A/B sleeves easily thanks to a nice thick sleeve hem. This is my preferred way to finish a sleeve, offering you the ability to easily fold the sleeve up once for the shorter sleeve view or many times for the long sleeve. I love this look!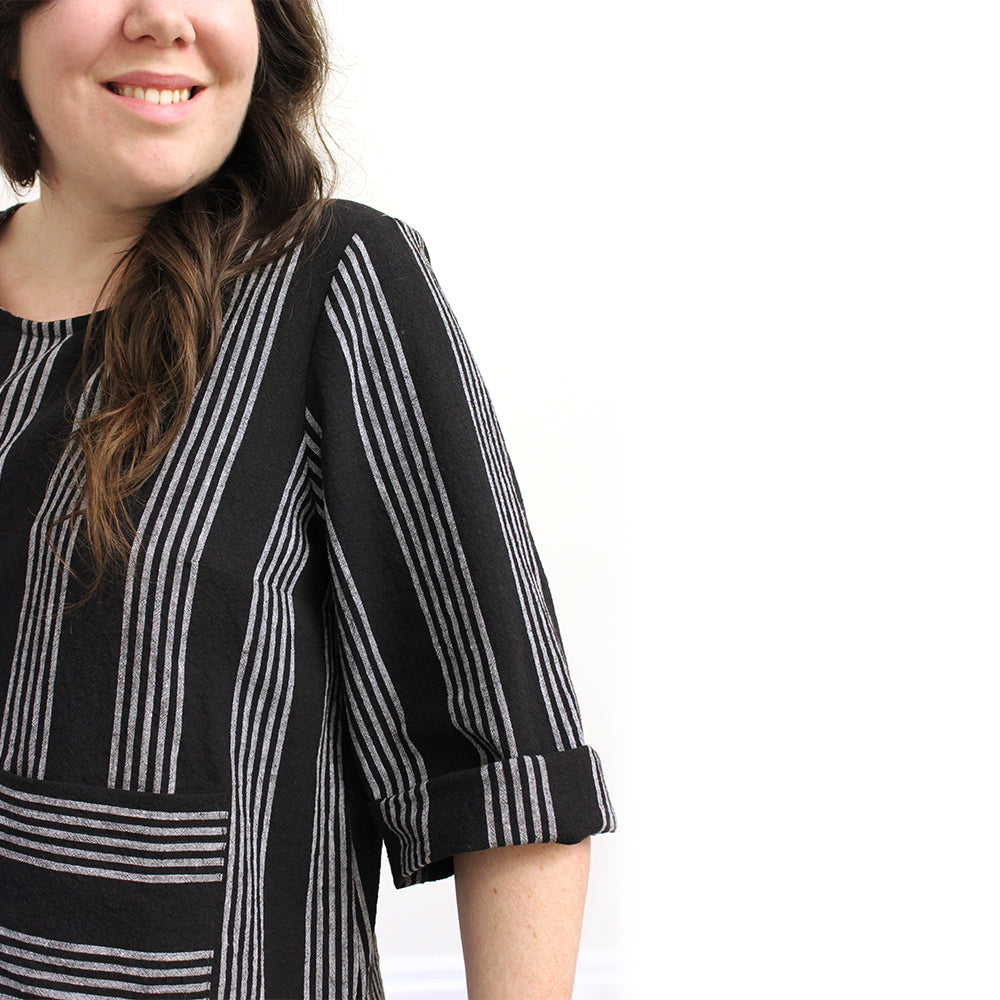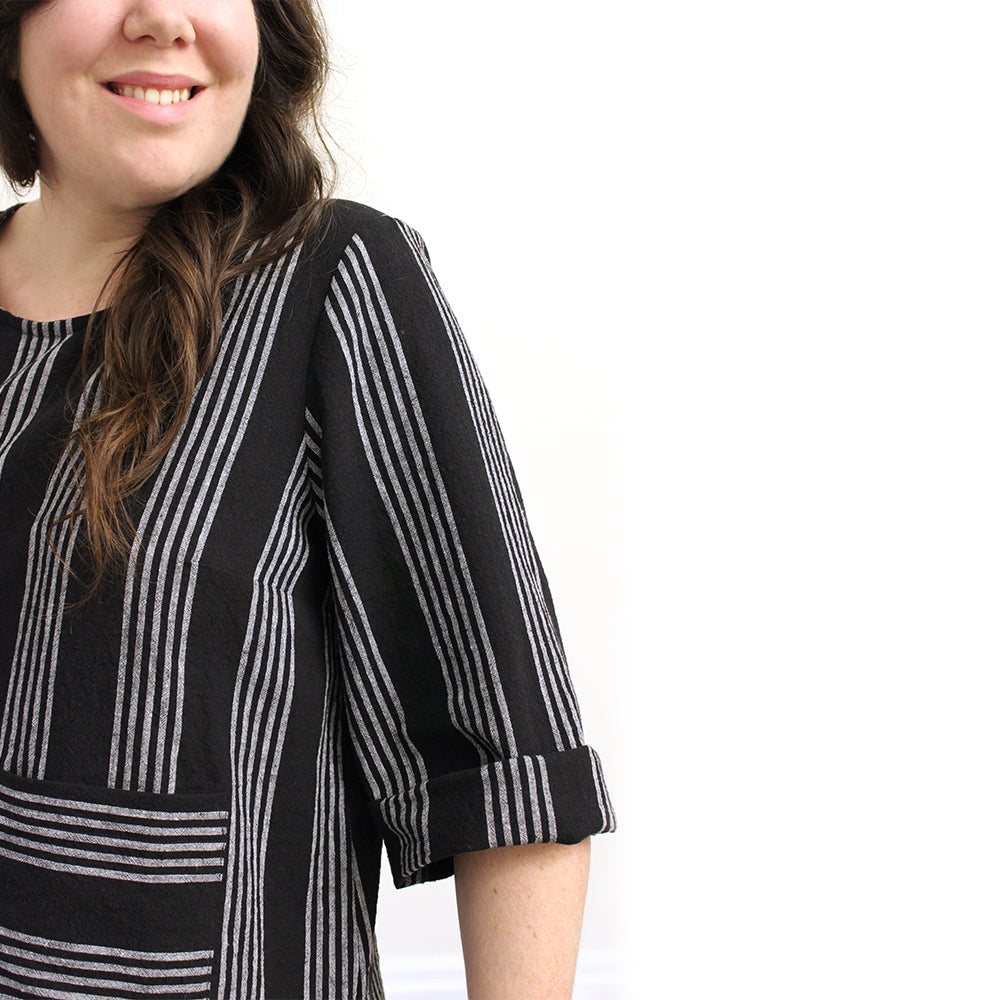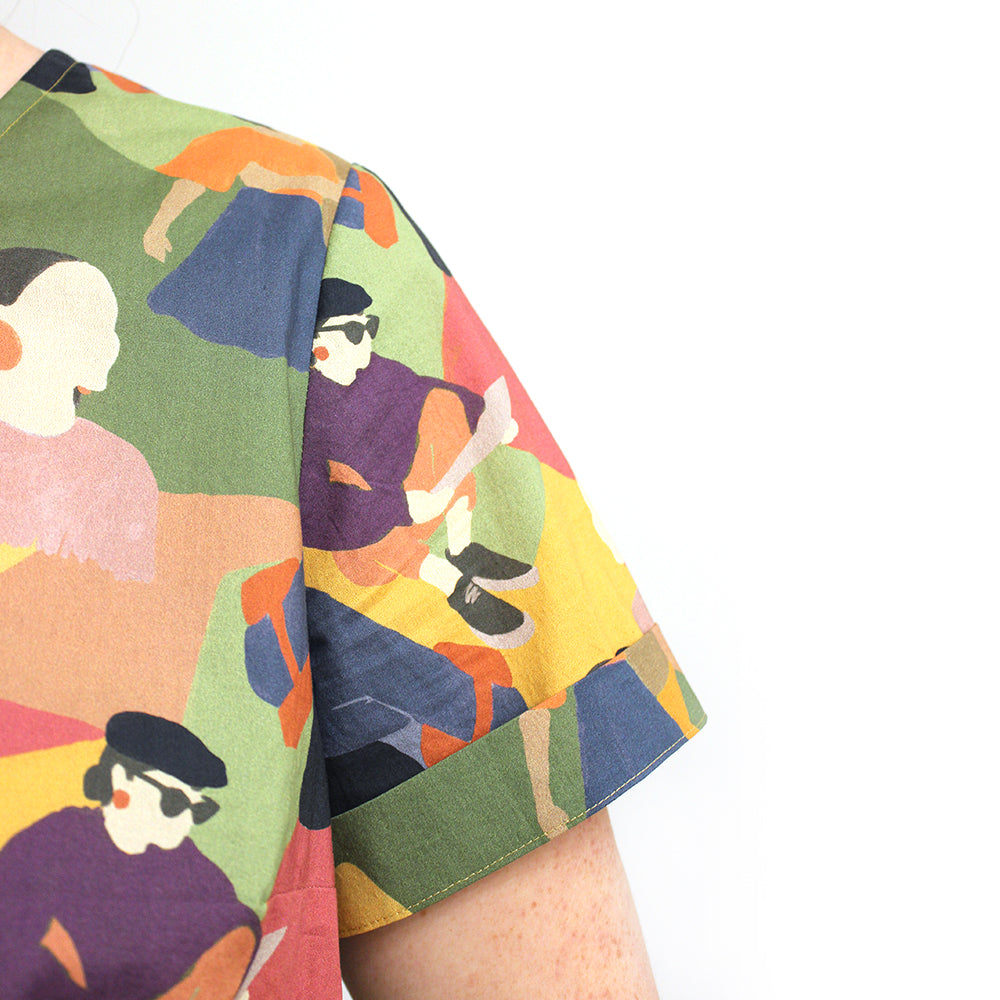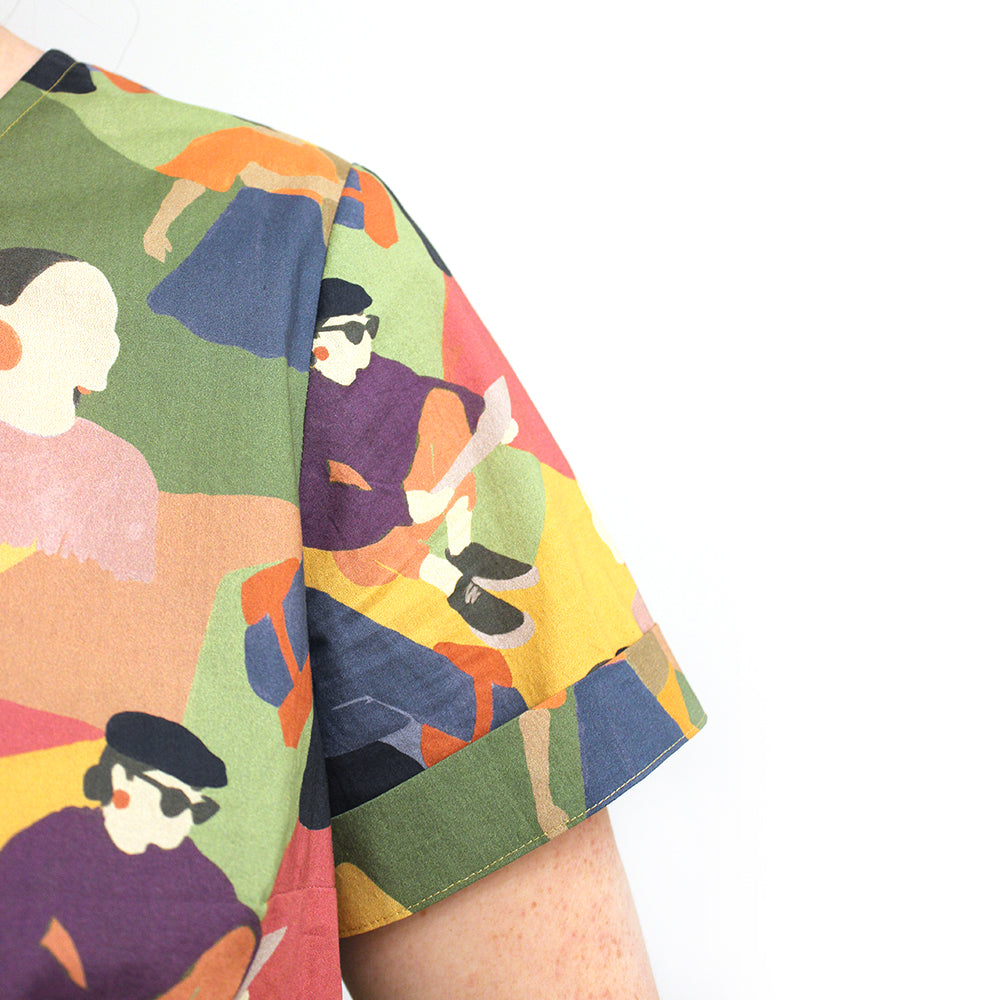 OK let's talk about view C – arguably the most beautiful view of this pattern expansion pack! I am so obsessed with this little butterfly sleeve. Just the right amount of fullness for swish and swing without having too much volume at the shoulders. I think this view looks amazing in drapey fabrics like rayon/viscose challis or crepe and Tencel twill.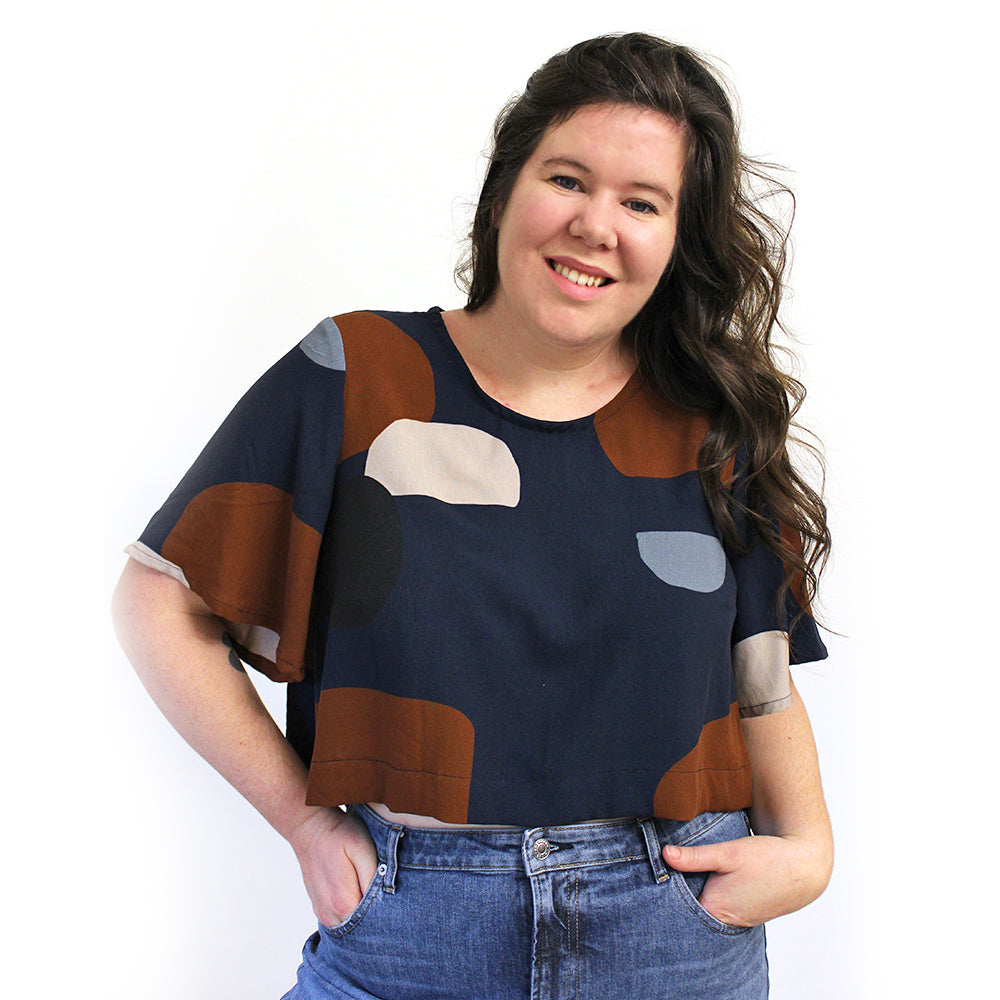 The butterfly sleeve is a a great choice if you have concerns about tight bicep fit or that restrictive-feeling that can happen with sleeved tops. The volume takes the worry out of the sleeve fit and leaves you with gorgeous drape and really fun movement.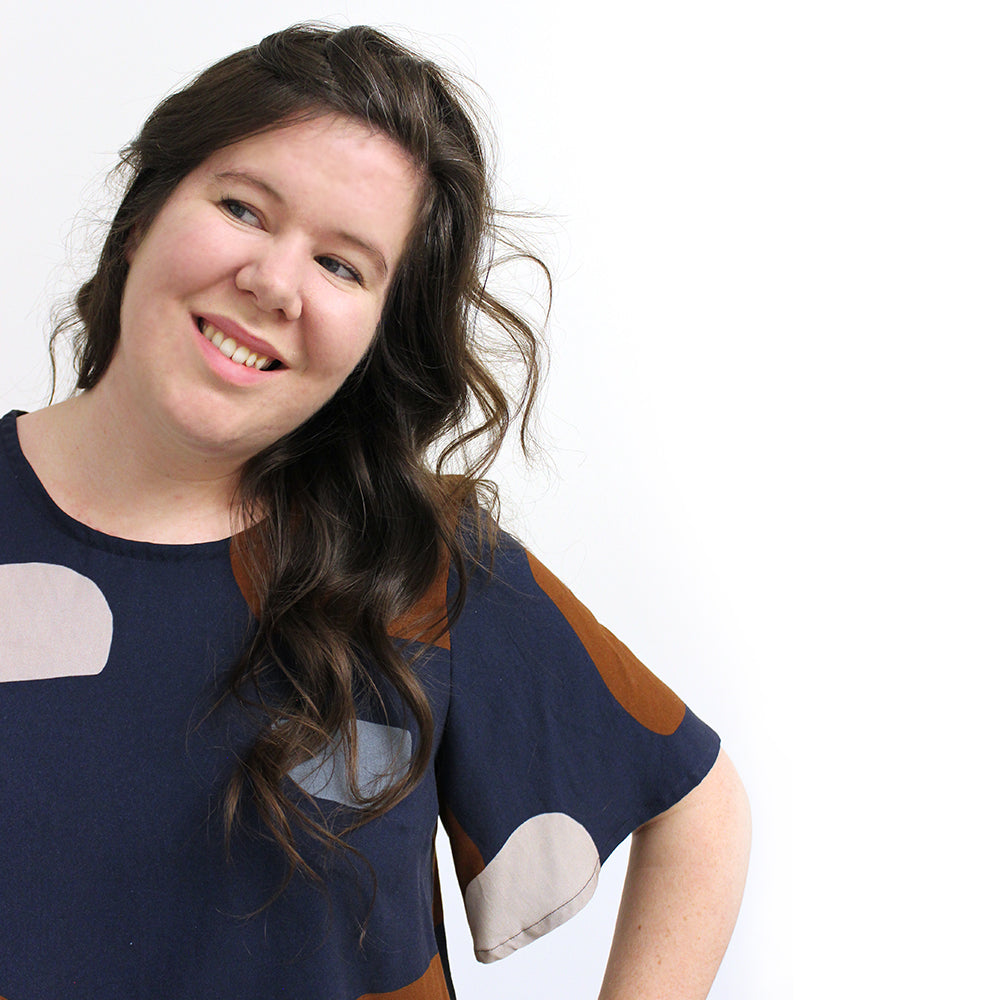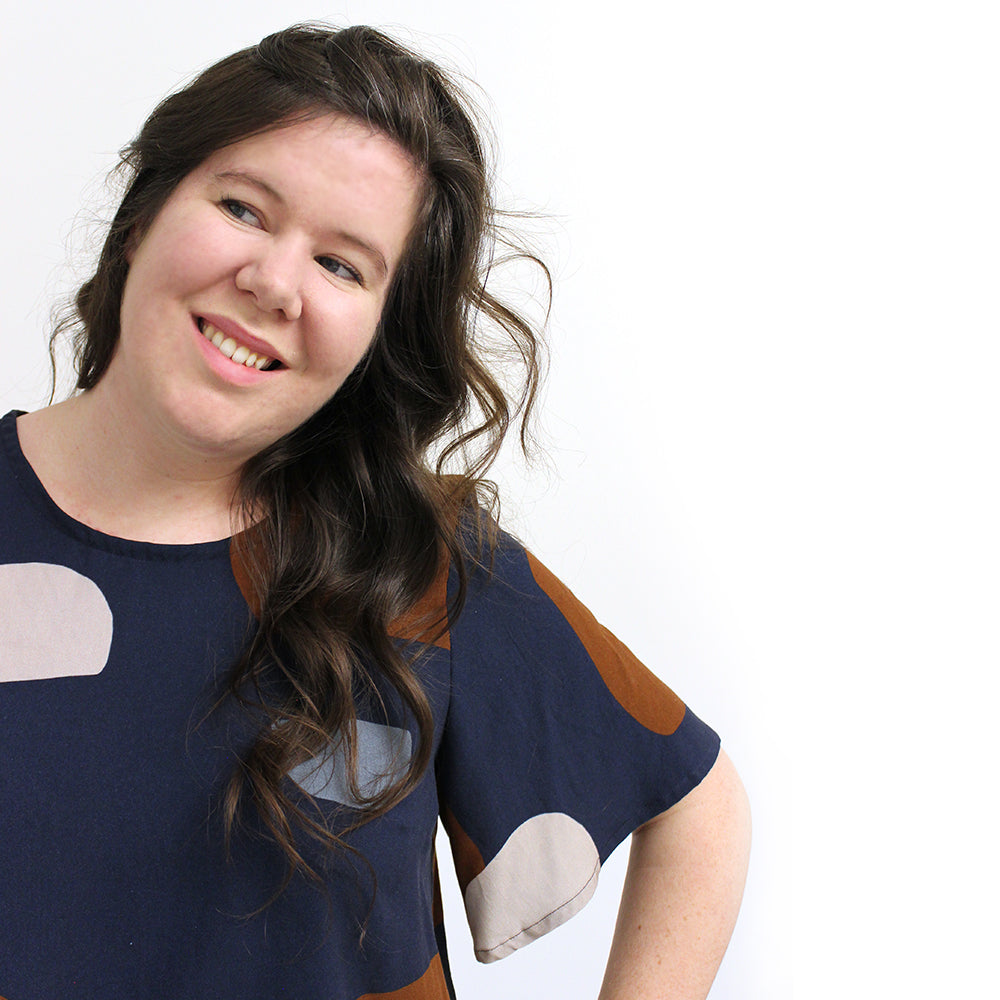 I love this view for when I want to feel a bit more dressed up or 'fancy'. I know we don't have as many chances to feel this way nowadays, but this view of Ashton is a simple way to add a little bit of luxury to a more casual wardrobe. I am so excited to hack this view into a dress, too!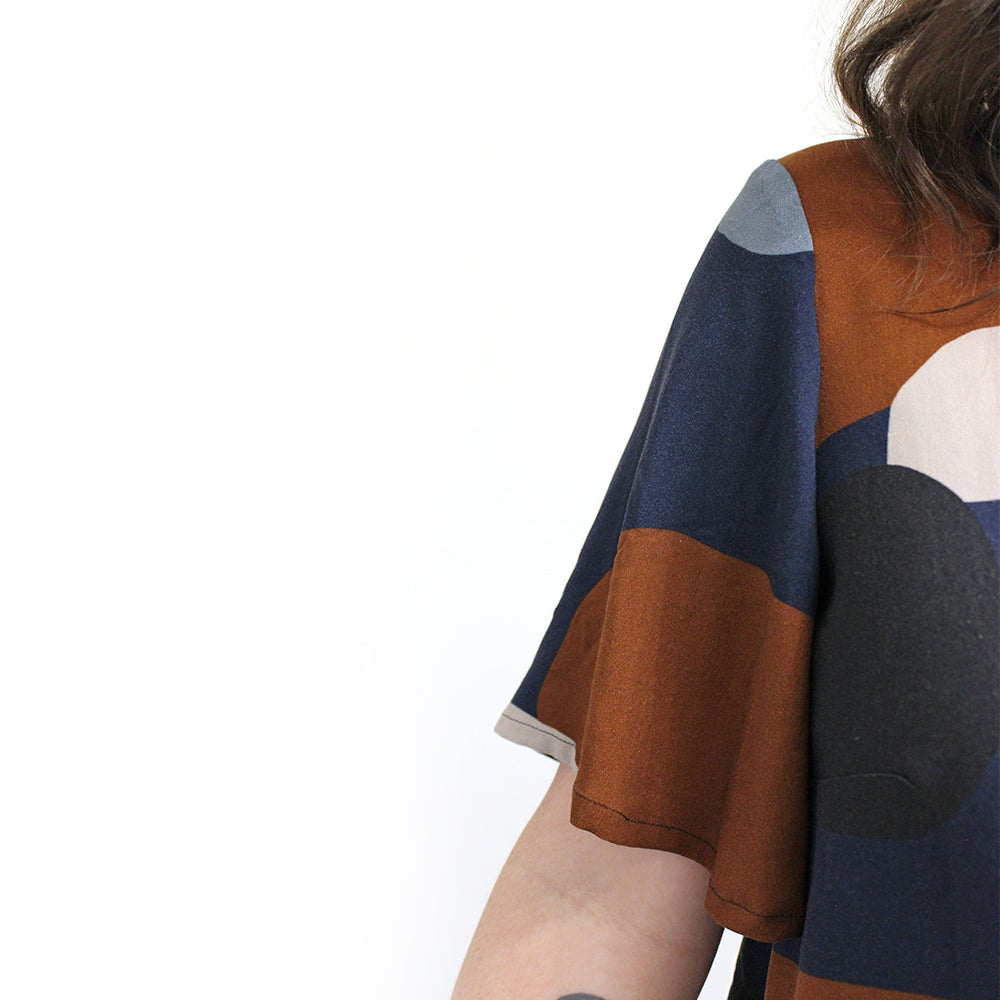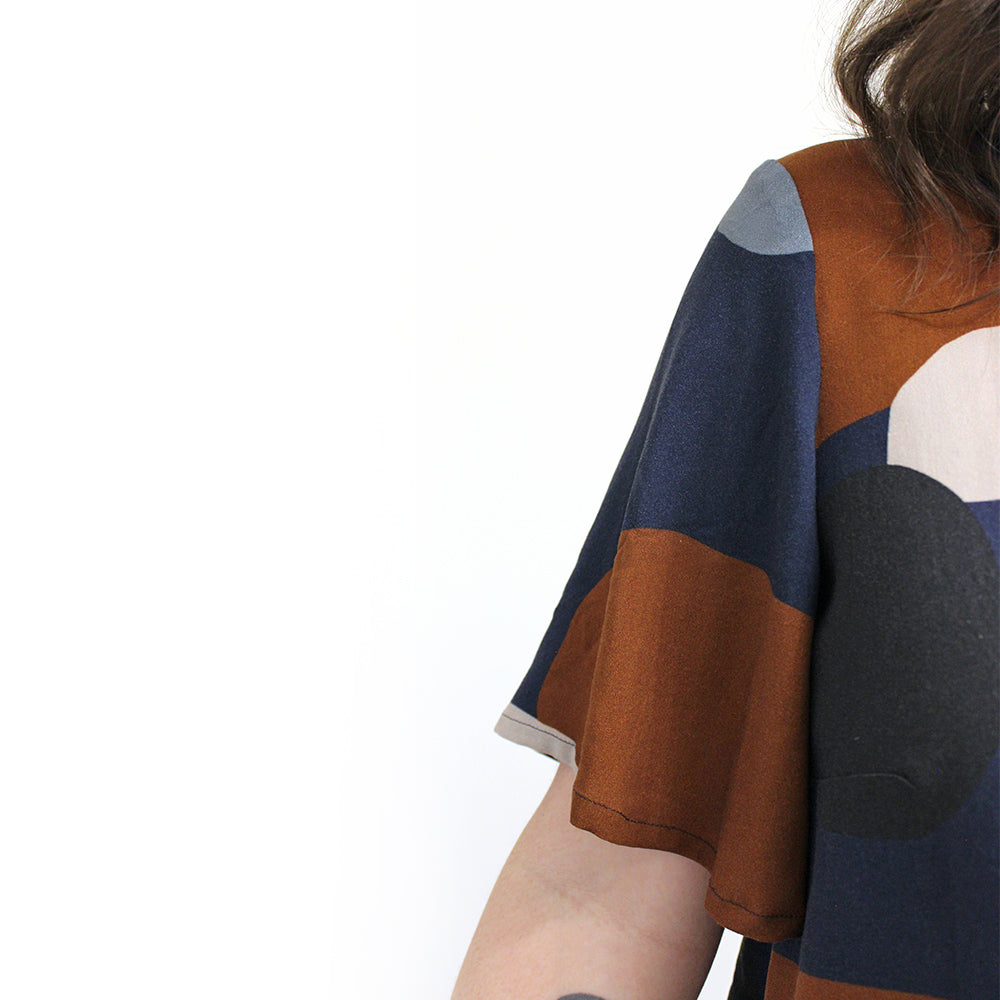 Last but certainly not least, we have a really fun petal sleeve! I have always been smitten with this style and the way it curves around the shoulder to mimic the shape of tulip petals.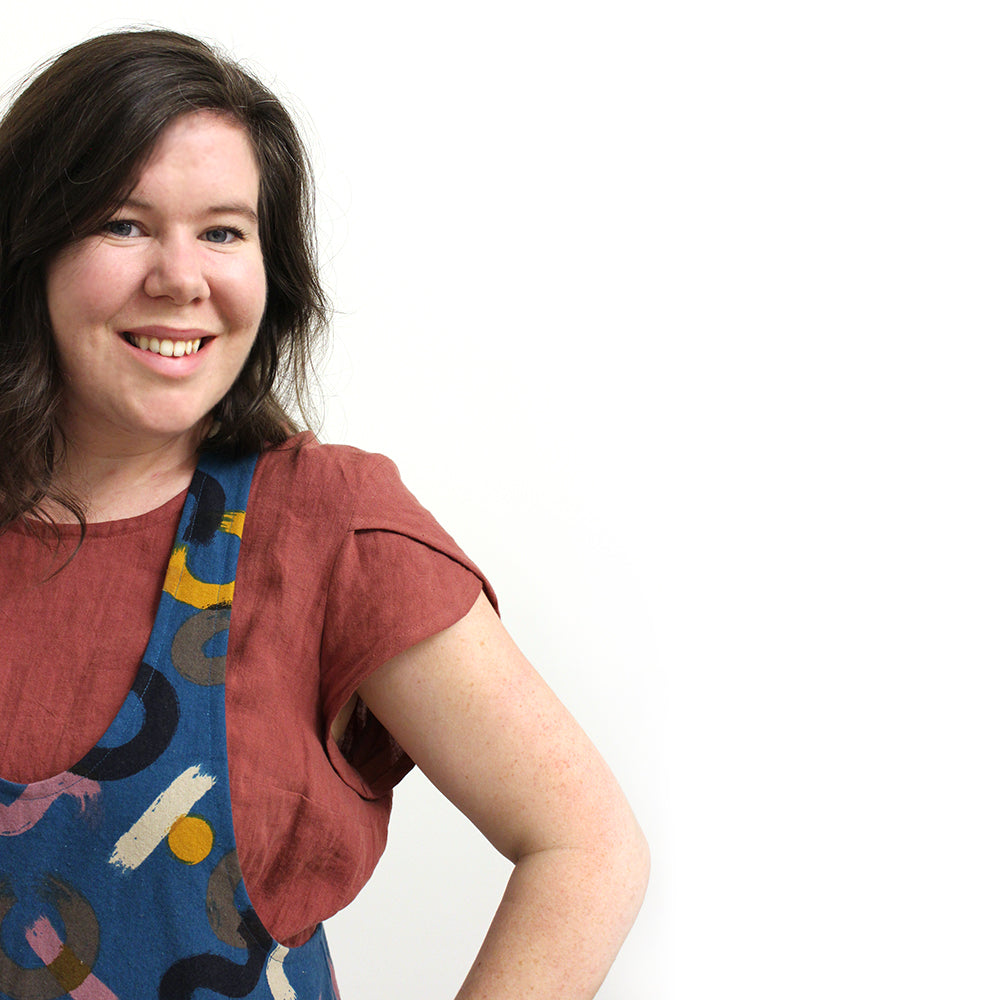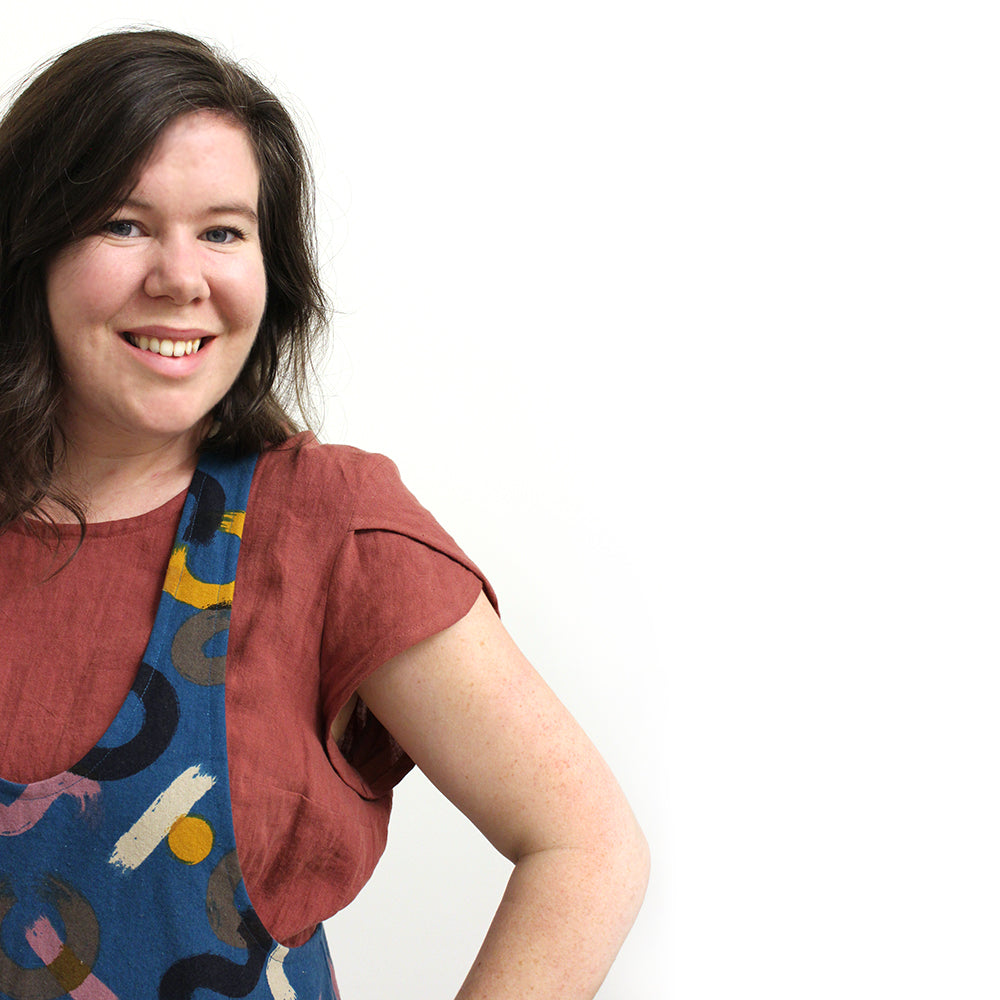 We made our sample in rosewood washed linen from Blackbird Fabrics and I am modeling it here with our York Pinafore pattern! I love the way you can layer Ashton under garments like York and Yanta – and the new sleeves open this up to a whole new world of possibilities!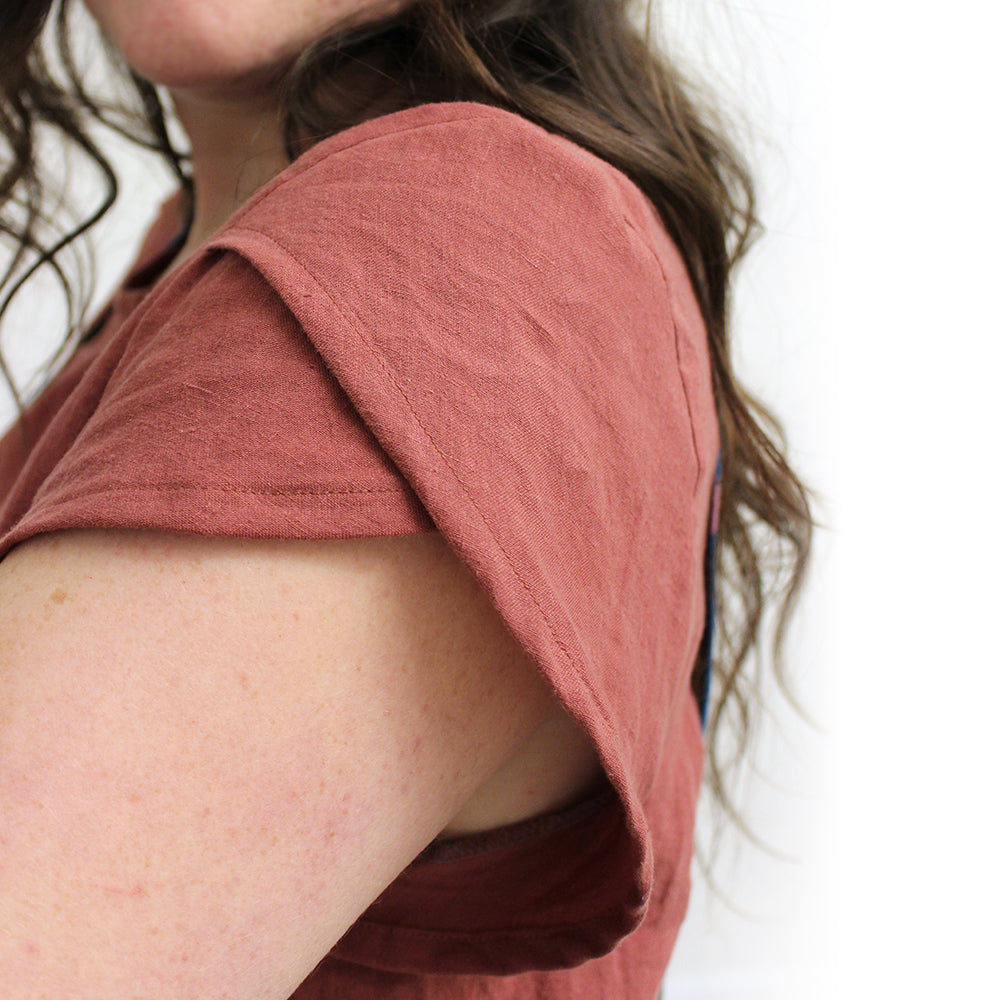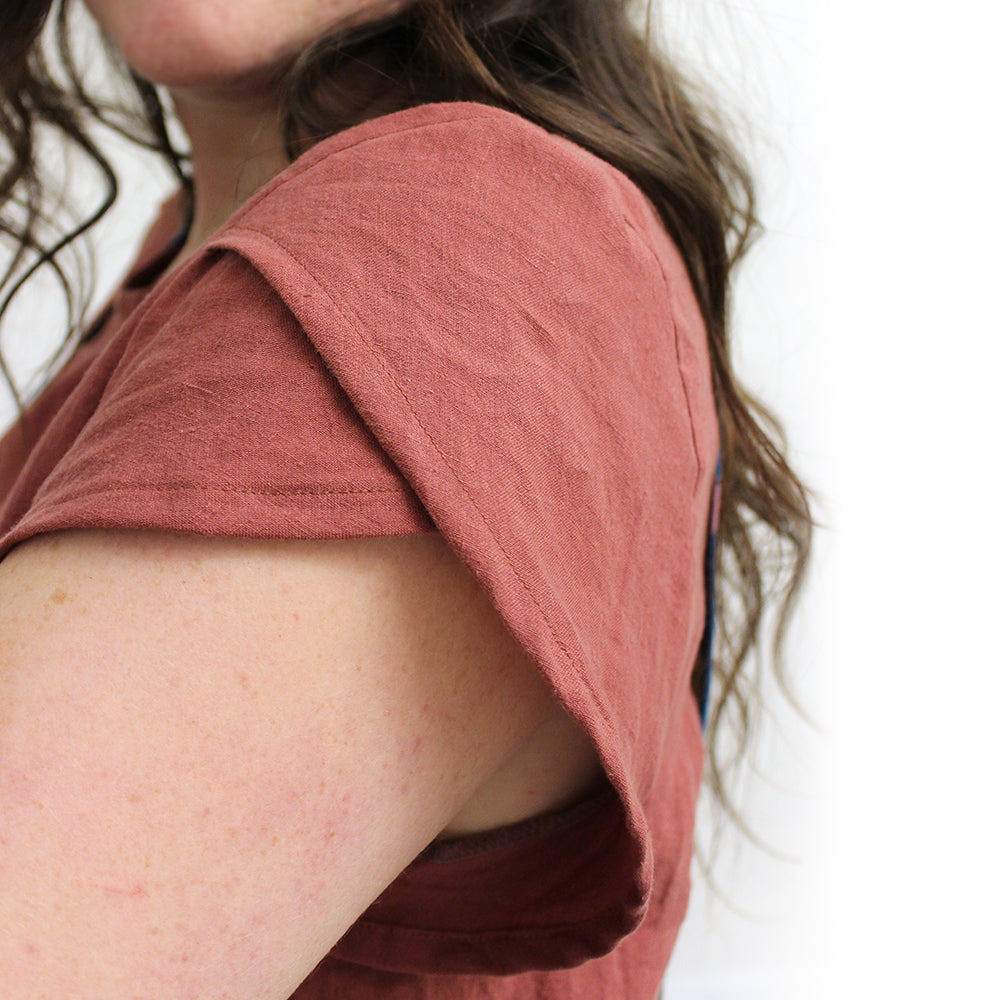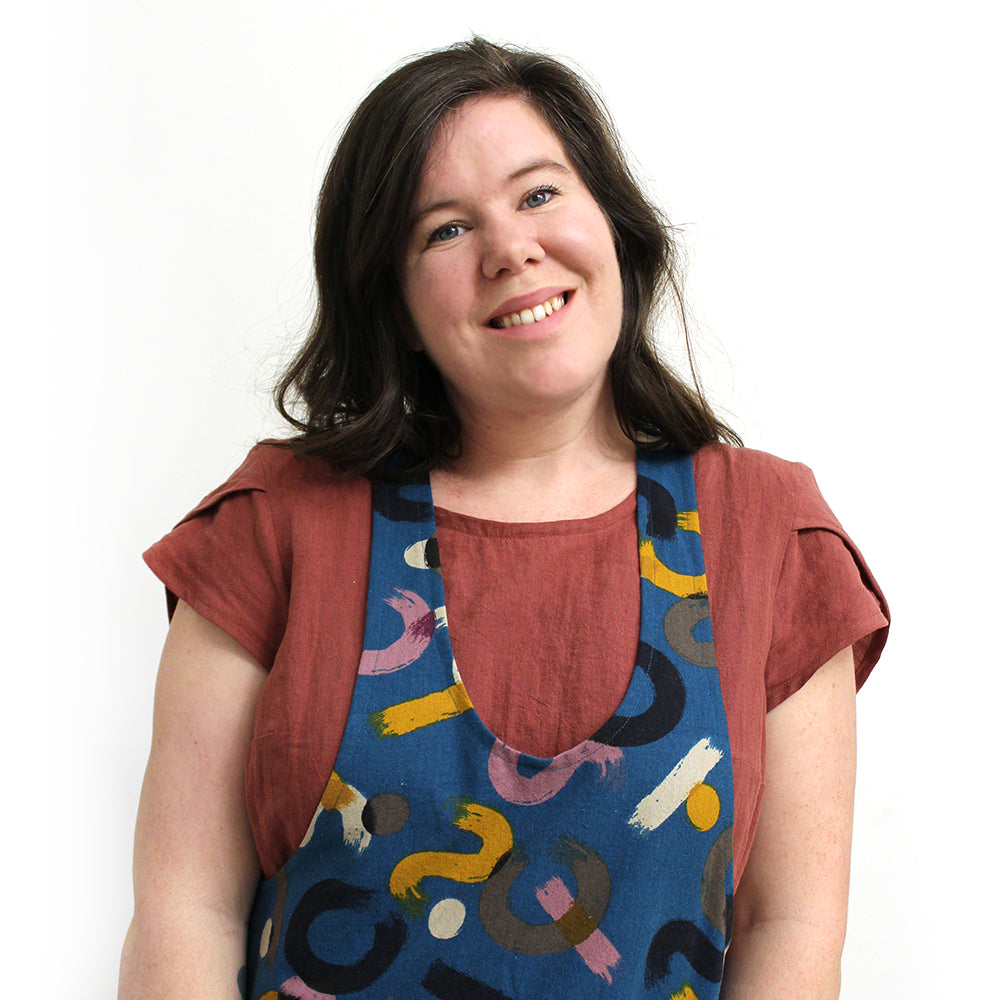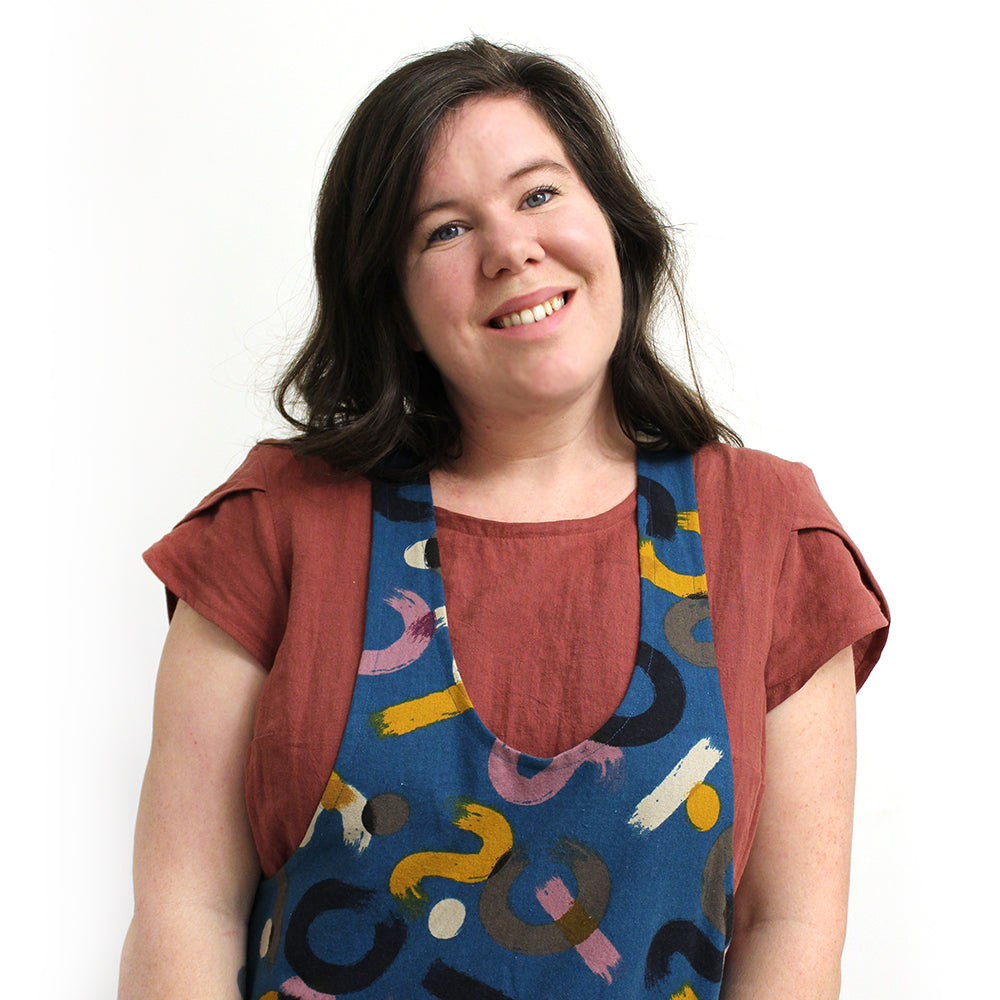 As you may have guessed – I am so excited to play around with these sleeves and our Ashton Top pattern hacks, too! We have so many hacks on our blog now and you could easily add sleeves to any of them for a whole new take on the design! More on that coming to the blog soon.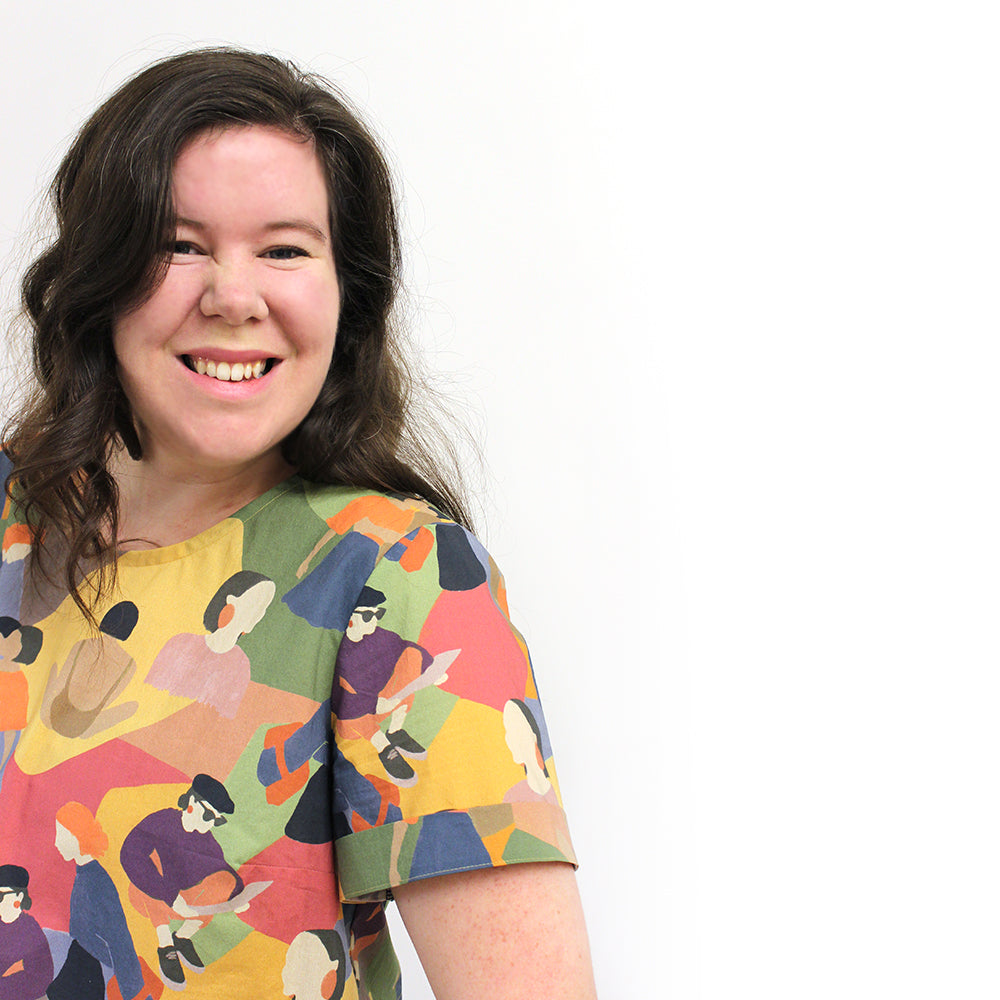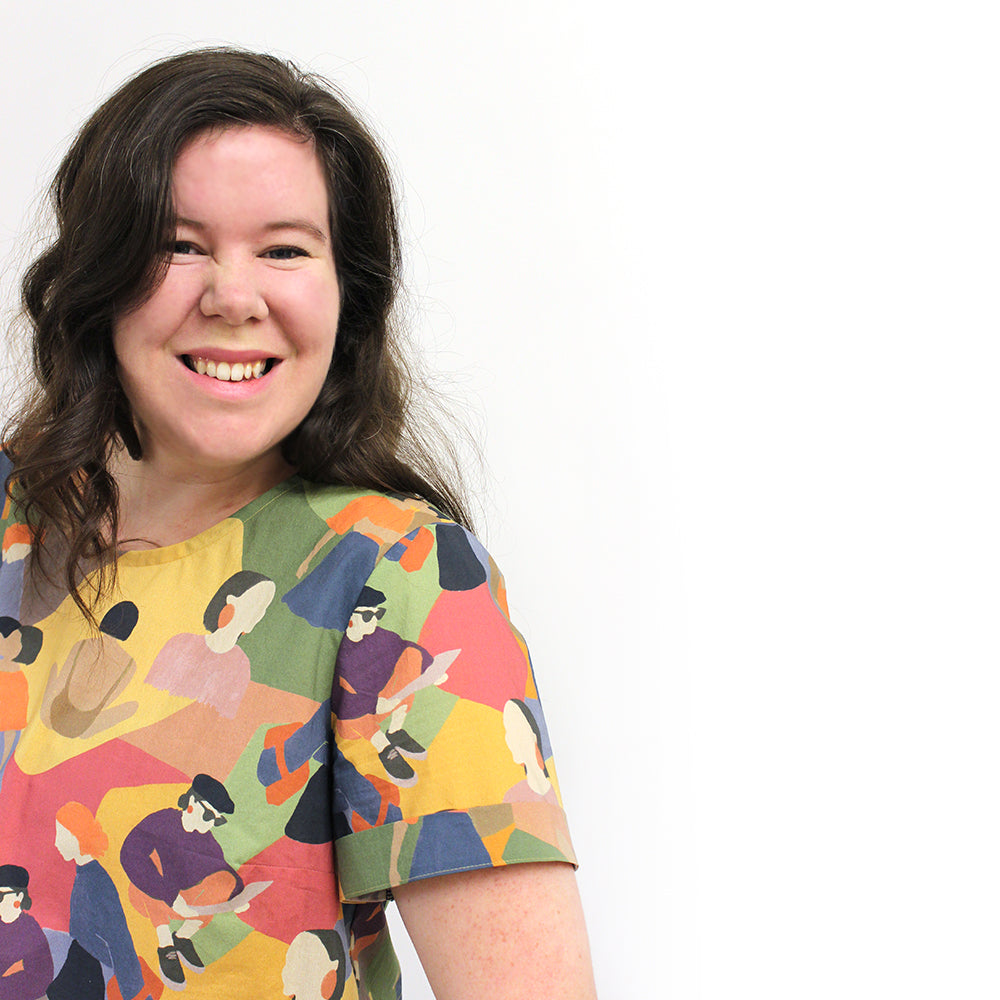 I can't wait to see what you come up with using the new Ashton Sleeves! Let me know what you think in the comments here or over on Instagram. Thanks for checking out this new expansion pack.
Both the Ashton Top and the new Ashton Top Sleeves Expansion Pack are on sale right now for 30% off!