You knew this was coming, right? Since the release of the Ashton Sleeve Expansion Pack, I have been itching to share some more Ashton hacks (this time with sleeves)!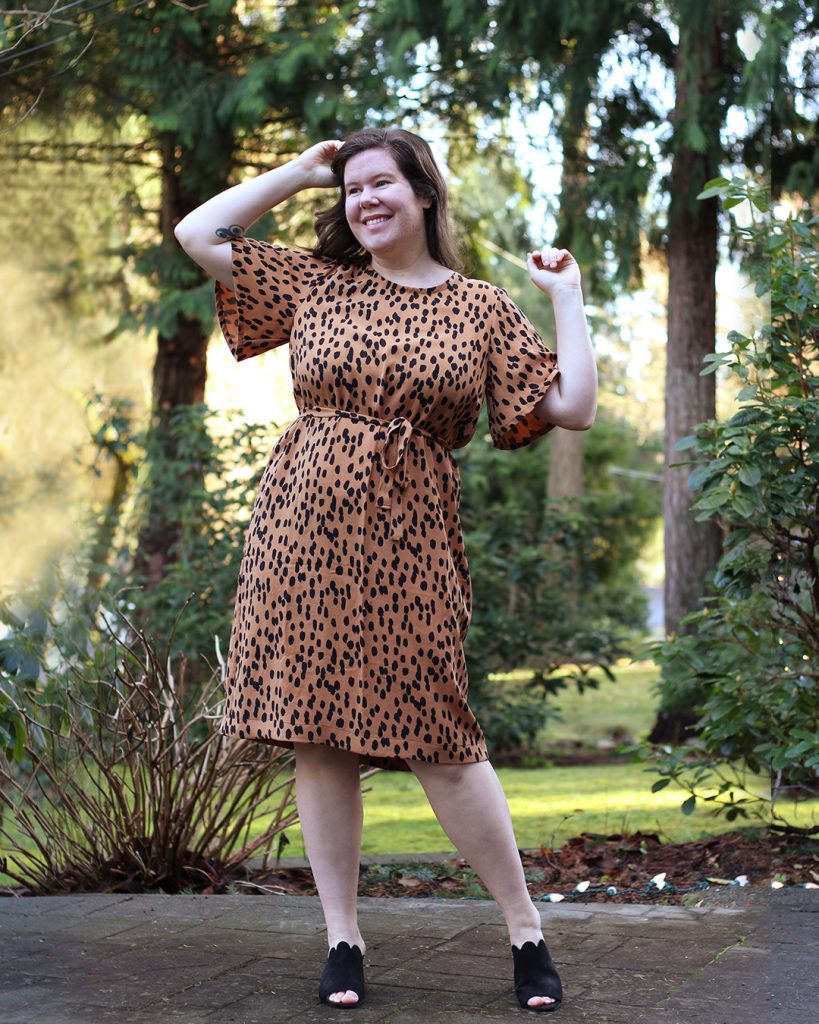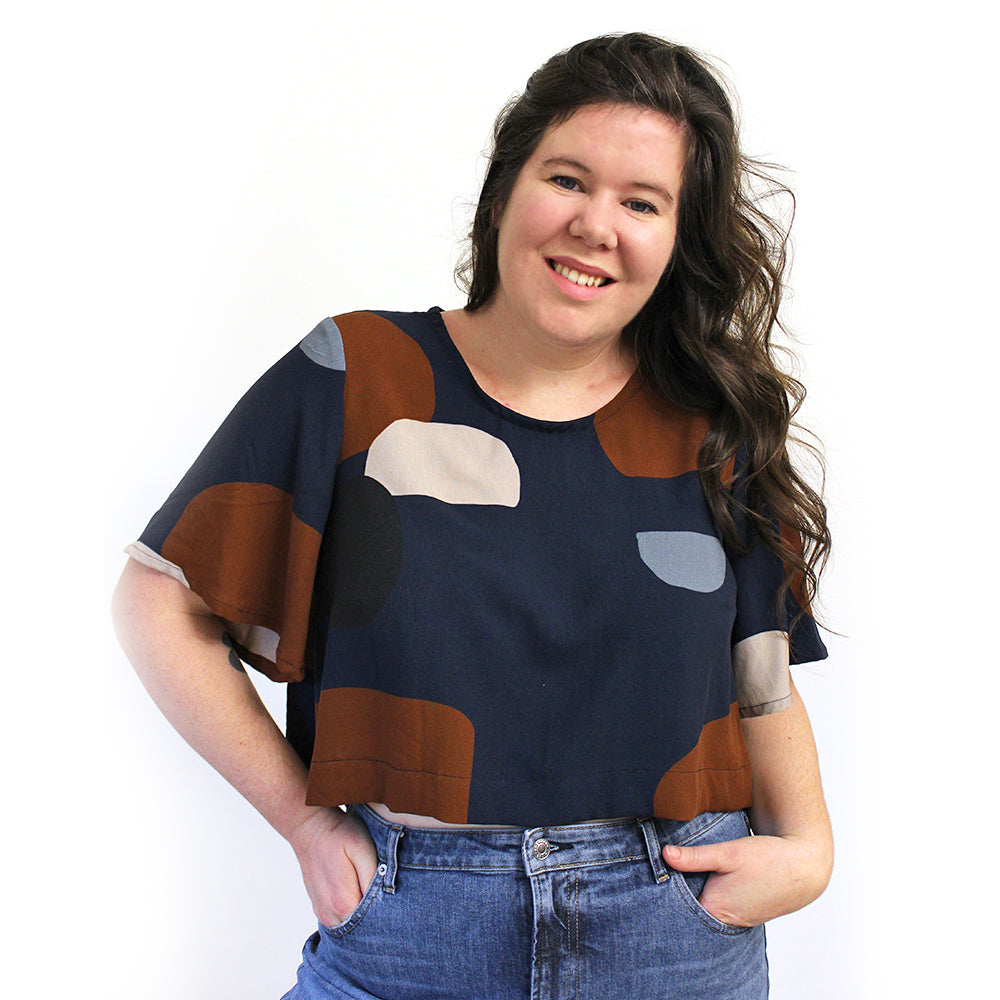 This hack is very simple – lengthen the Ashton Top to a dress and add a little optional waist tie. I used a leopard print Tencel from Blackbird Fabrics and I looooooove this dress. It feels so chic and cool while still being super comfy and easy to style.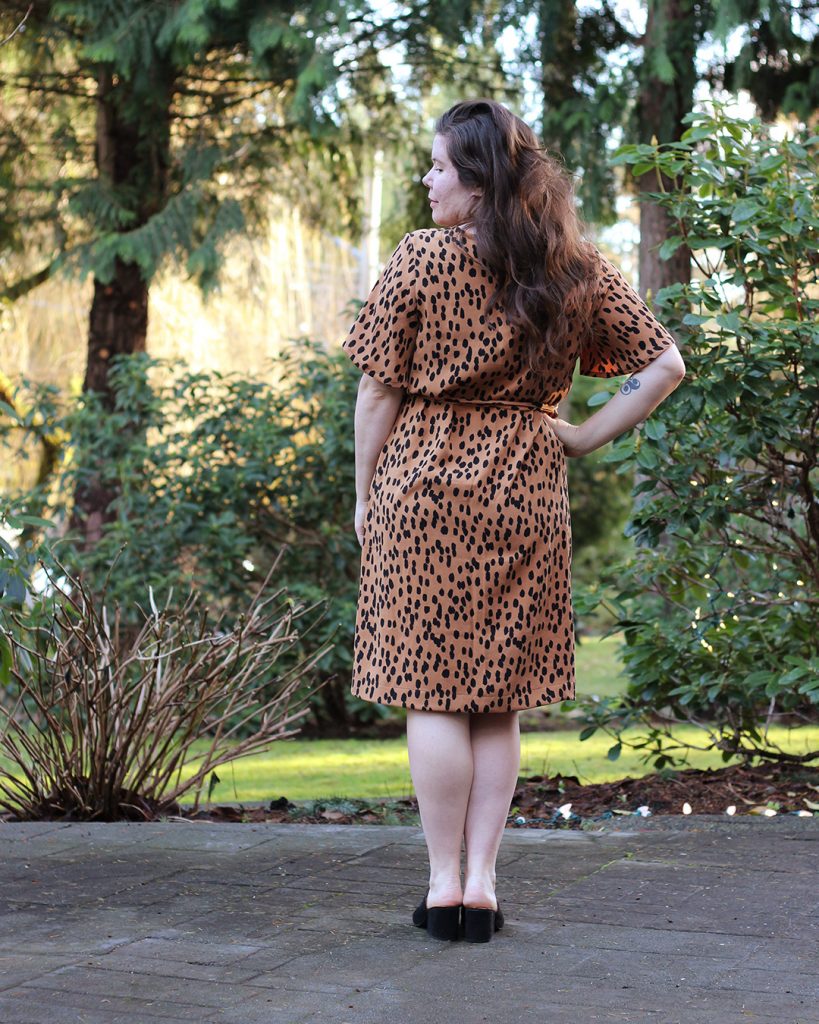 How to lengthen the Ashton Top:
All you need to do is extend the sides of the Ashton pattern all the way down to where you want your dress to end. I added 22″ to mine.
Before you cut your fabric – make sure the dress is going to fit over your hips! Measure the pattern around the hip area and times those measurements by 2. Subtract 2.5″ for the 4 seam allowances and you have your finished hip measurement. If that is smaller than or close to your hip measurement, you may want to make the dress more a-line in shape. See below.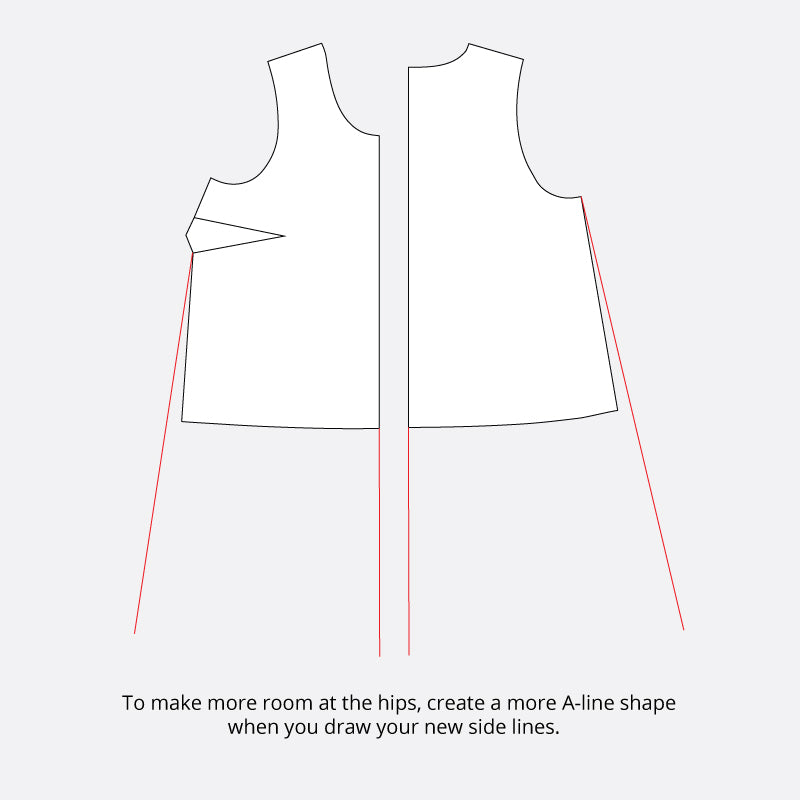 You will also need to adjust your hem facings. Make sure that they are the same width as the new hem on your dress.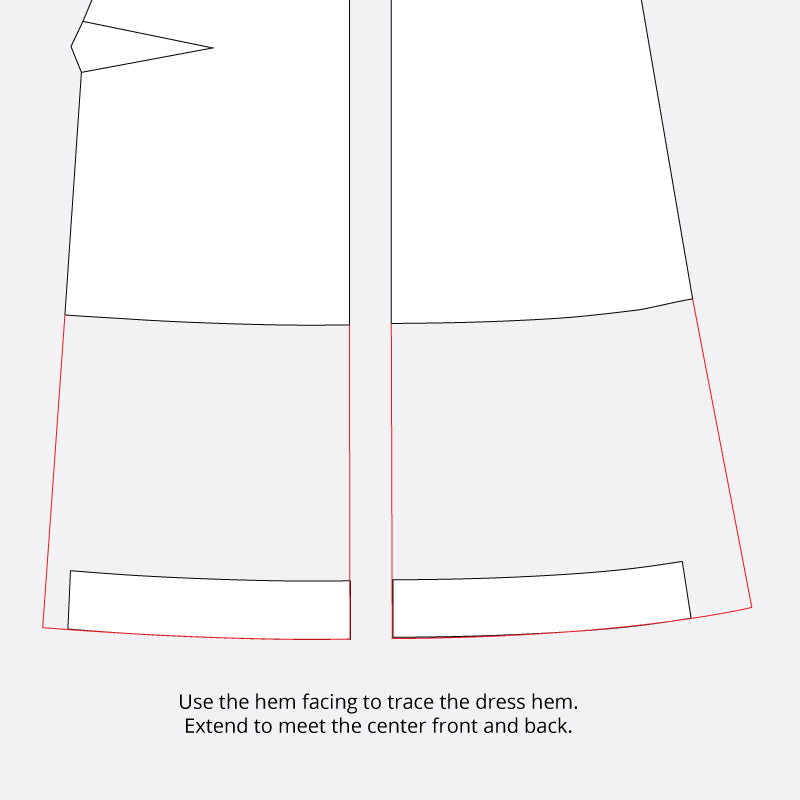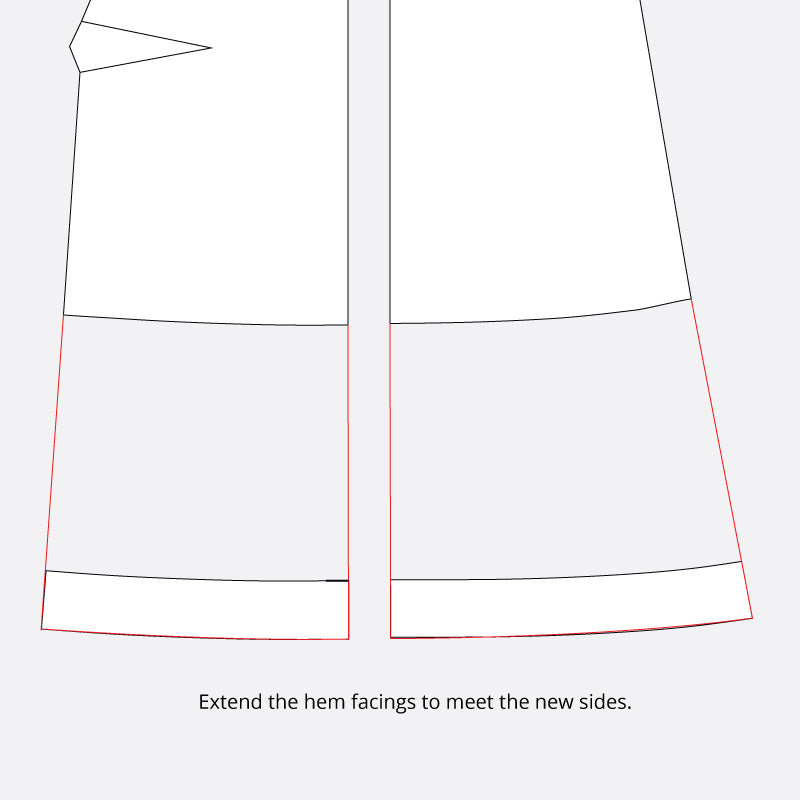 I used the butterfly sleeve of the Ashton Sleeve Expansion Pack for this look and I love the gentle drape of the fabric off the shoulder and the swish when I move around.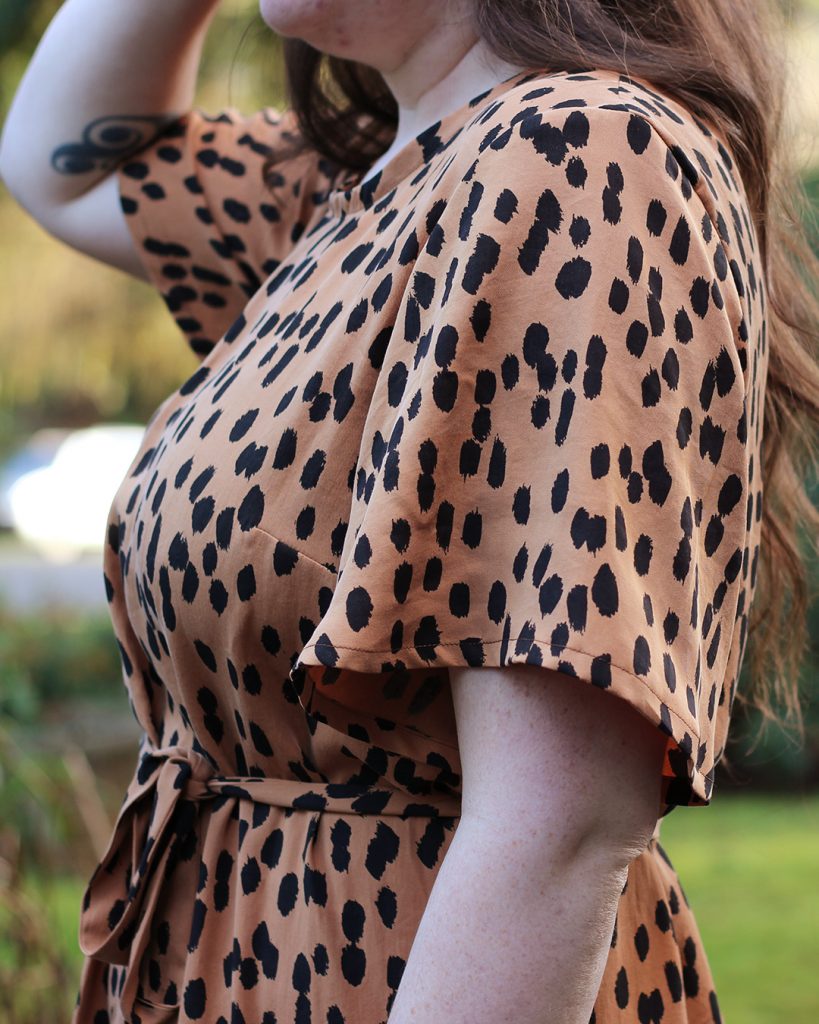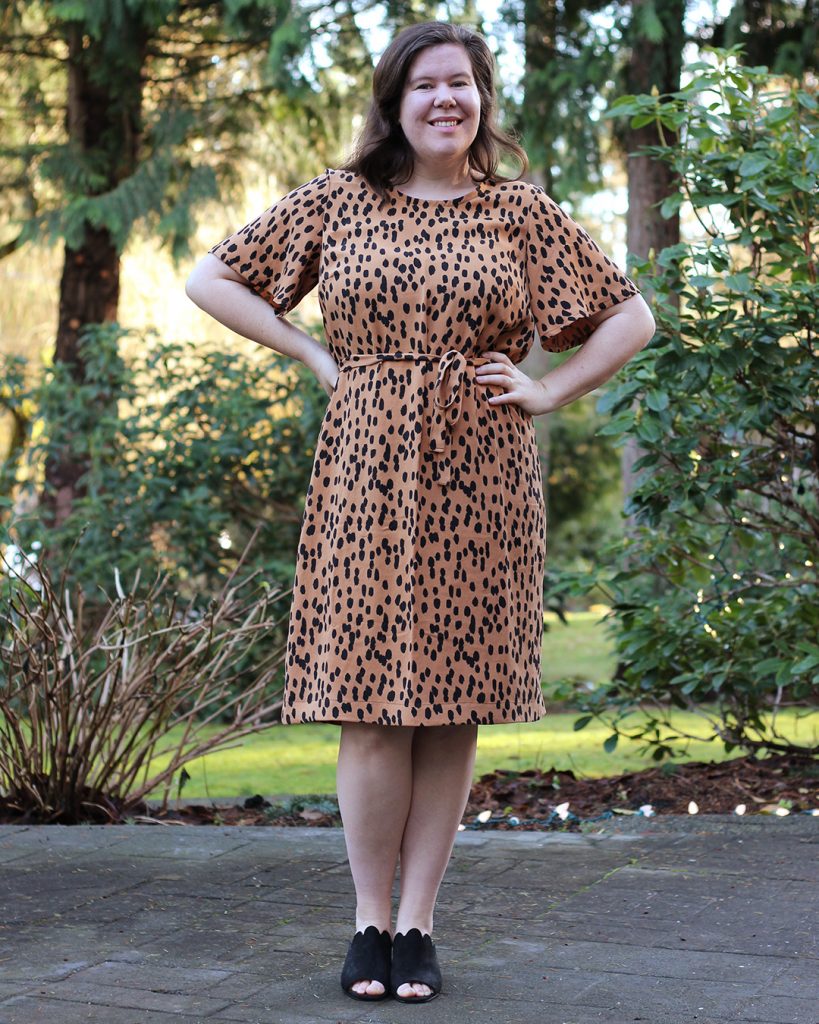 I also sewed a waist tie to cinch this dress in, but that is totally optional! I didn't sew belt loops or anything fancy, just a separate tie piece that you can optionally wear.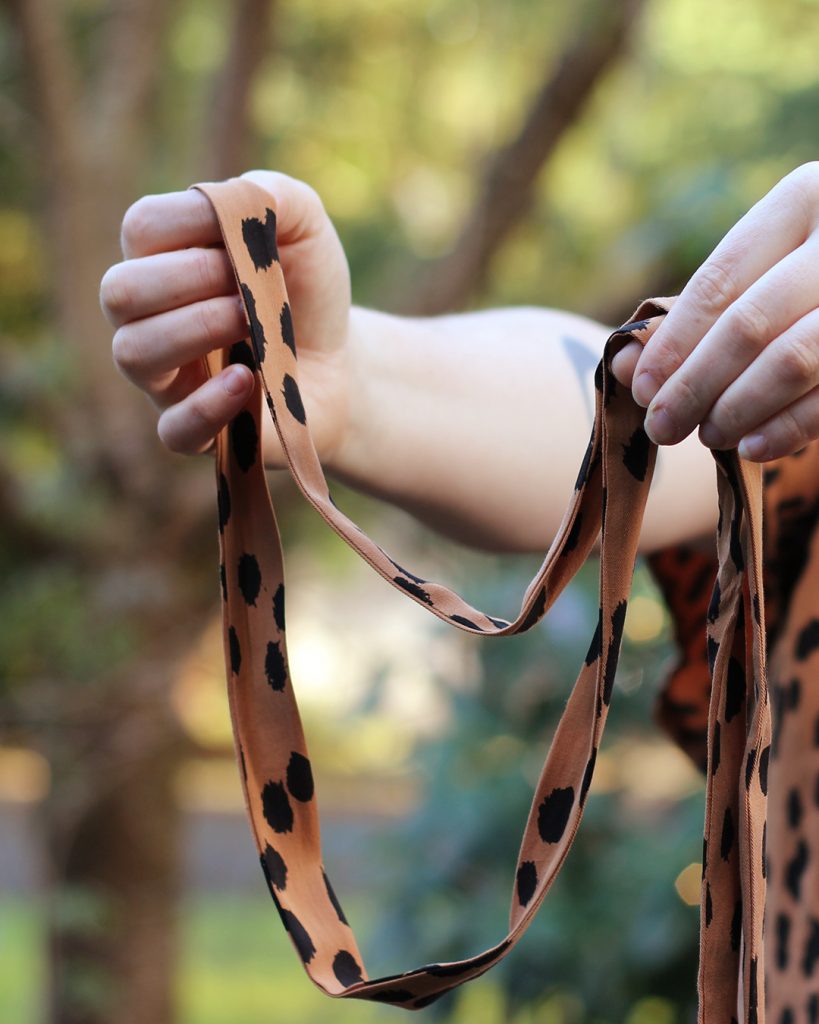 I think this little dress is a winner. I may not have anywhere to wear it just yet – but I'm going to be ready when I do!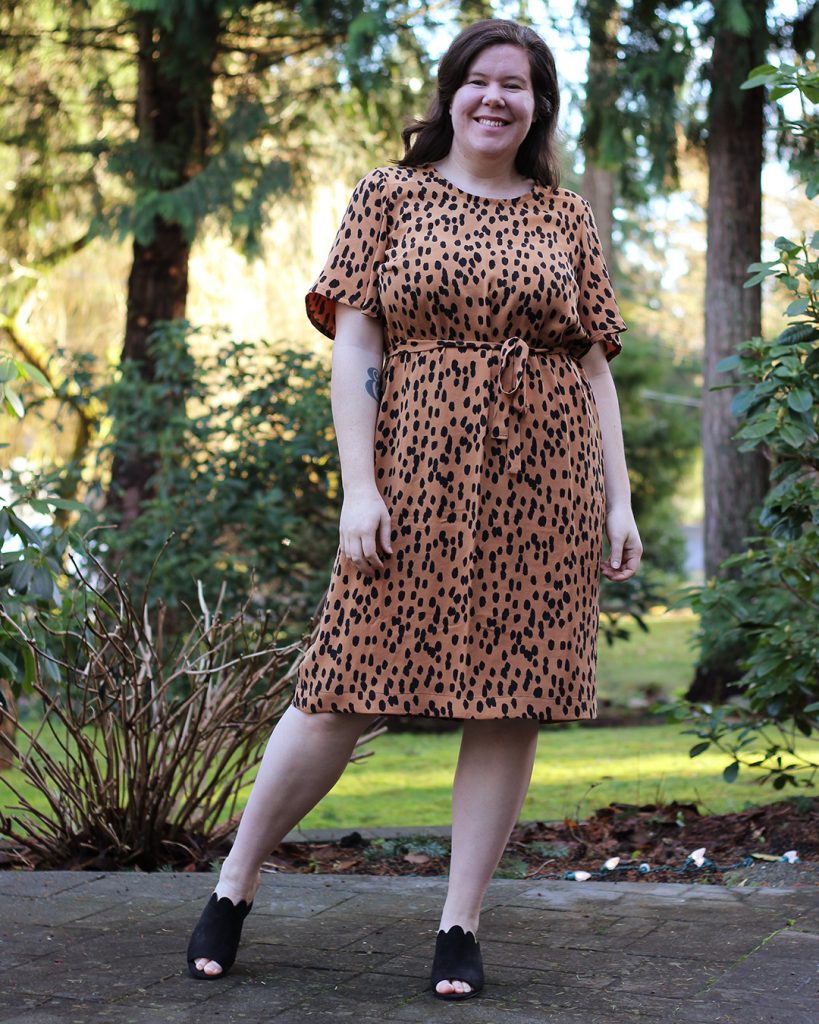 I want to wish you Happy Holidays! We are going to be taking some time off over the next week or so and cozying up with a good book by the Christmas Tree. I hope you and yours are safe and well and I look forward to continuing our sewing adventures in the new year!
-Helen