It's that time again! We're thrilled to introduce a new pattern in our collection – the Jackson Tee and Pullover. This is our first official gender-inclusive pattern design which means it works for women, men, non-binary folks, and everyone in between! We view all our patterns as great options for all gender expressions and we are currently updating our back-catalog to remove the gendered language and make our patterns more inclusive. We are so excited to welcome this new t shirt and pullover pattern to the family.
Jackson is available in sizes 0-34 (up to a 62″ hip) and is on sale for 20% off this week to celebrate the launch! No coupon code required.
The Jackson Tee and Pullover was inspired by an intense 2020 in which Sam and I were almost always in our most comfortable knit garments. If you're going to stay at home, you want to be cozy, right? I was seeking that perfect t shirt pattern. Not too tight and not too loose. With sleeves that don't cling and a neckline that doesn't feel restrictive. I decided to draft one and Jackson was born!
It was only a matter of time before the pullover view of Jackson came to be. I love a hem band and cuff in a matching ribbing! This pullover is like sweatpants for your upper half – I honestly can't get enough of these in my wardrobe.
I love that Jackson can be one of those TNT patterns in your collection that you re-make for years to come. Not only can you make them for yourself, but you can make them for your partner, your friends, and your family! You can even play around with the fit of Jackson by sizing down for a tighter fit or up for an oversized look.
Jackson features a dropped shoulder and a comfortable fit. This gender-inclusive design works well on many figures and can be customized to fit different heights and body proportions!
I am wearing size 18 Jackson and my measurements are Chest (44), Waist (36), Hips (47). I am 5'9″ and I did not add length to my Jackson samples.
Sam is wearing size 26 at the chest graded down to a size 22 at the hips. His measurements are Chest (52), Waist (50), Hips (48). He is 6'3″ and we added 4″ to his Jackson samples. 1″ in the sleeve cap and 3″ in the body. Instructions for how to adjust for height are included with the pattern!
Jackson is designed for knits with at least 10% cross-grain stretch. Many knit fabrics will work well for the Jackson Tee including cotton jersey, cotton spandex, bamboo jersey, modal jersey, Merino jersey, rib knits, and ITY (interlock twist yarn) knits.
The Jackson Pullover works great in french terry, sweatshirt fleece, fleece, and other sweater knits. Ribbing can be used for the cuffs, neck band, and hem band if desired.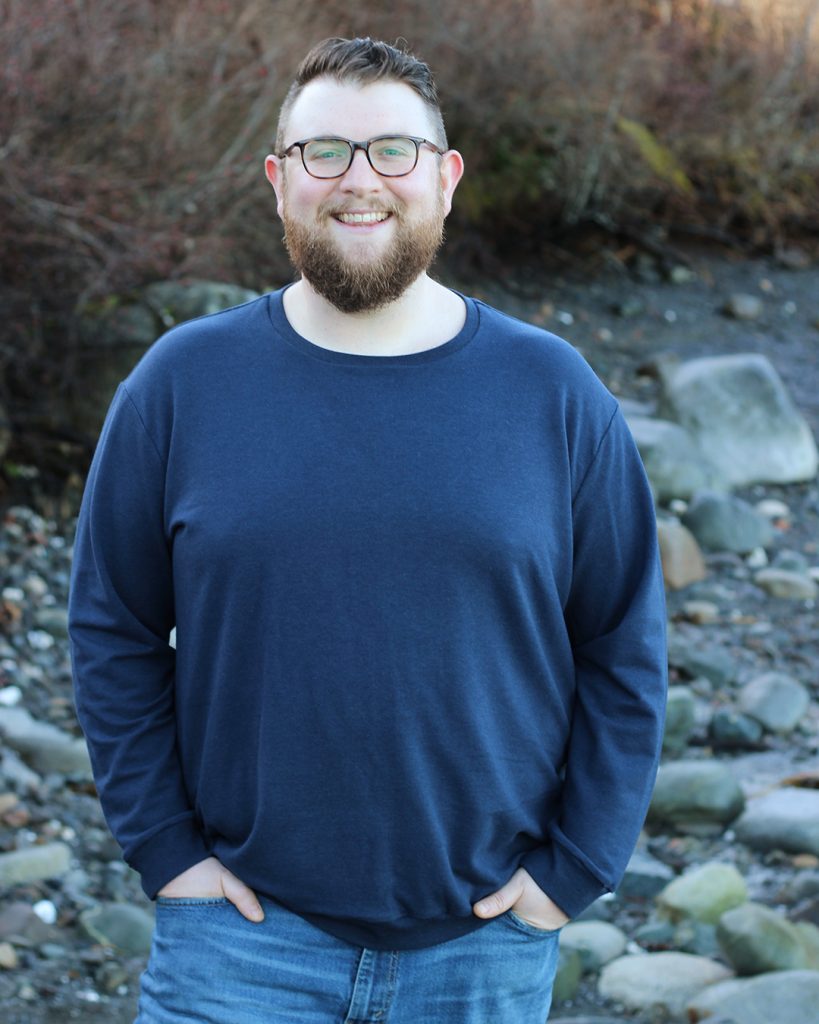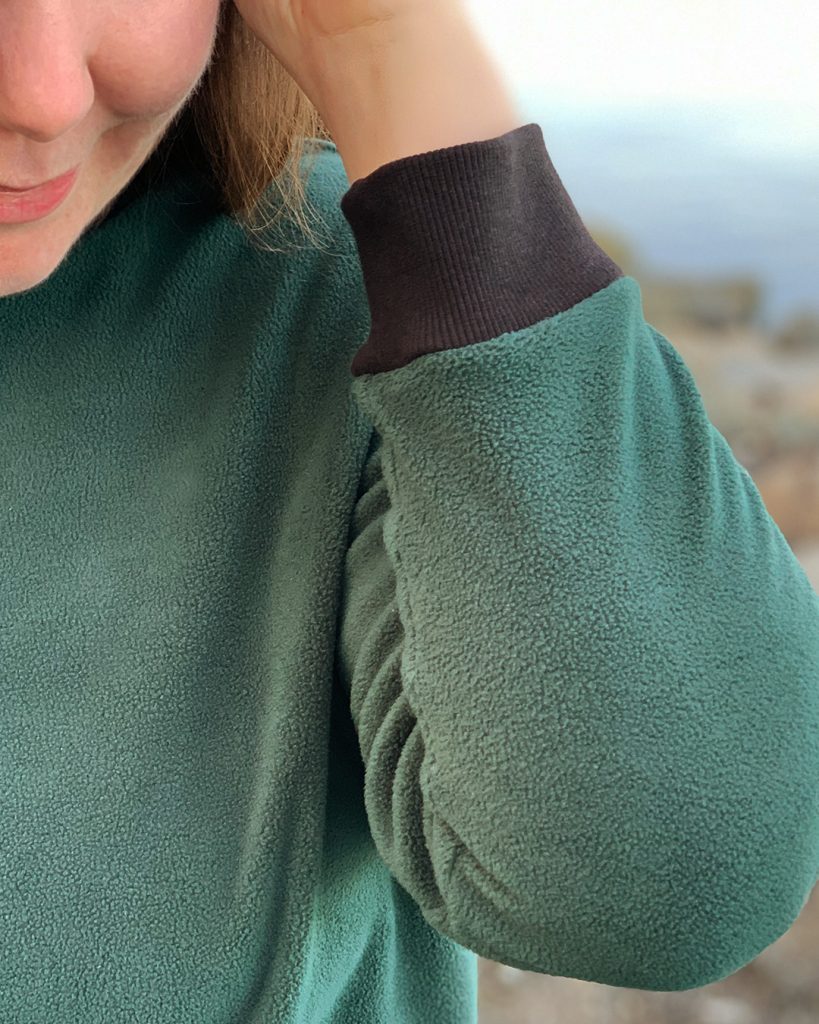 Jackson fits into my wardrobe so seamlessly (pun intended)! I can wear this tee as a causal top with my Avery Leggings or my Arden Pants. I can also tuck it into my high-waisted jeans for a modern look and it works well under oversized cardigans and button-ups.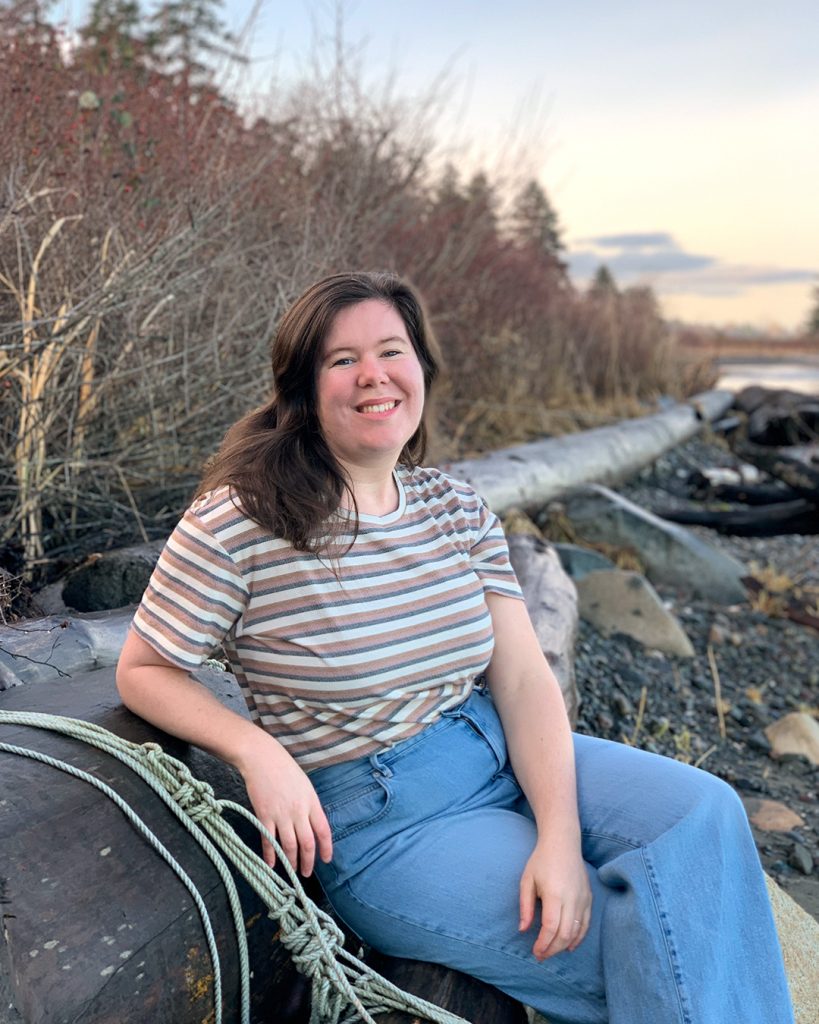 The Pullover is exactly what I want to reach for when I'm feeling chilly or I need a layer to wear under my coat. I love it in a super soft french terry or cotton fleece!
I almost forgot to mention the best thing about Jackson – it's EASY! Even if you have not sewn with knits before, you can make Jackson. We provide a top-notch instruction booklet with the pattern and you will learn to sew knit fabrics in no time. Jackson only takes 1-2 hours to make, including cutting time! It's such a great pick-me-up project.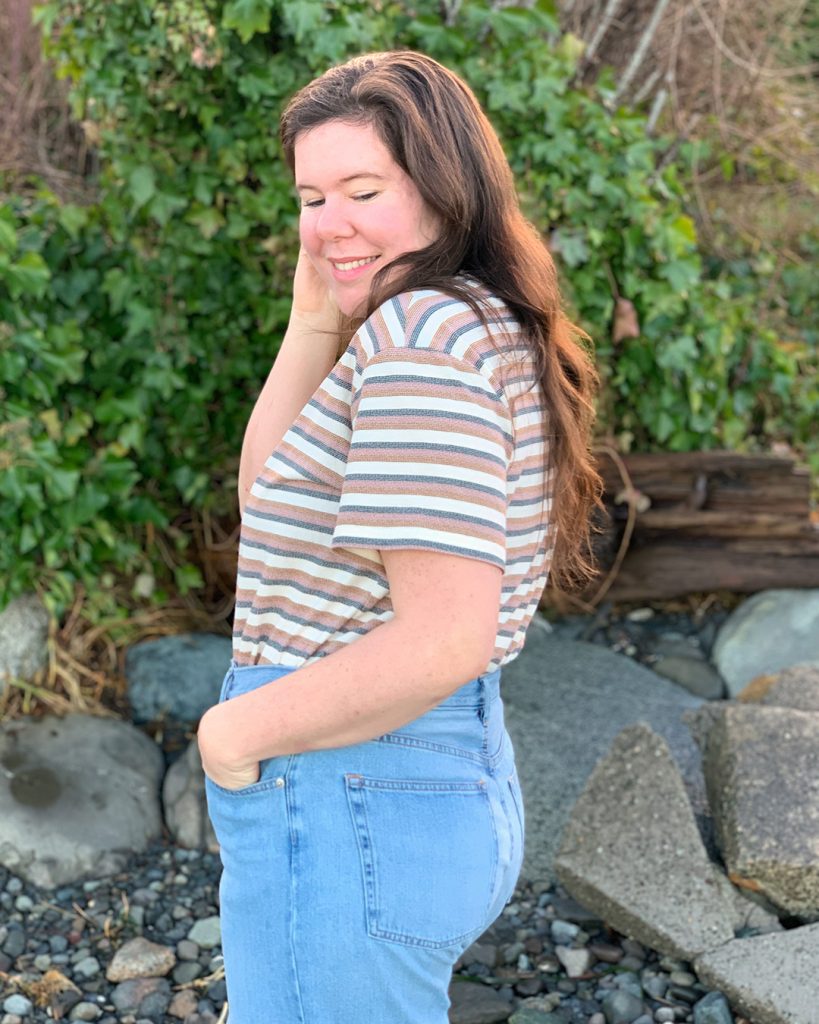 I hope you see as much potential in Jackson as I do! This t shirt and sweater pattern will be my go-to for all the tees and pullovers I'll ever need. We also plan to showcase some really fun hacks (of course) on the blog soon. Jackson can easily become a dress, a color-blocked t shirt, or a sweater with a dramatic sleeve!
Jackson is available in sizes 0-34 (up to a 62″ hip) and is on sale for 20% off this week to celebrate the launch. Grab this versatile design and get cozy! No code required.