I'm excited to welcome Sam back to the blog to showcase one of the handmade gifts I gave him for Christmas 2020! I actually wrapped it up and gave it to him slightly unfinished, but it was a good thing I did because we ended up deciding to take it in a bit and reposition the pockets. It also took me a little while to finish up the buttons and buttonholes, but now the shirt is done and he can finally wear it!
This is the Thread Theory Fairfield Button Up shirt in plaid cotton shirting from Blackbird Fabrics a few years back. I actually have a Kalle button up in the same fabric, and this is not the first time I have made Sam this shirt pattern either. This time we lengthened it for his height and preference (he loves a long button up) and I did a few muslins to nail the fit for him before investing time in this plaid matching. I really like this pattern because it actually comes with a block drafted for folks with larger figures, so that was a good jumping off point for Sam's shirt. It's well drafted and the instructions are aces.
I'm so happy with how this shirt turned out! Sam has a broad chest so it was important to us that this shirt didn't gape and pull in the front. He also likes to roll up his sleeves to the elbow, so I made sure that the sleeves were not too tight so he could comfortably do this without cutting off any circulation.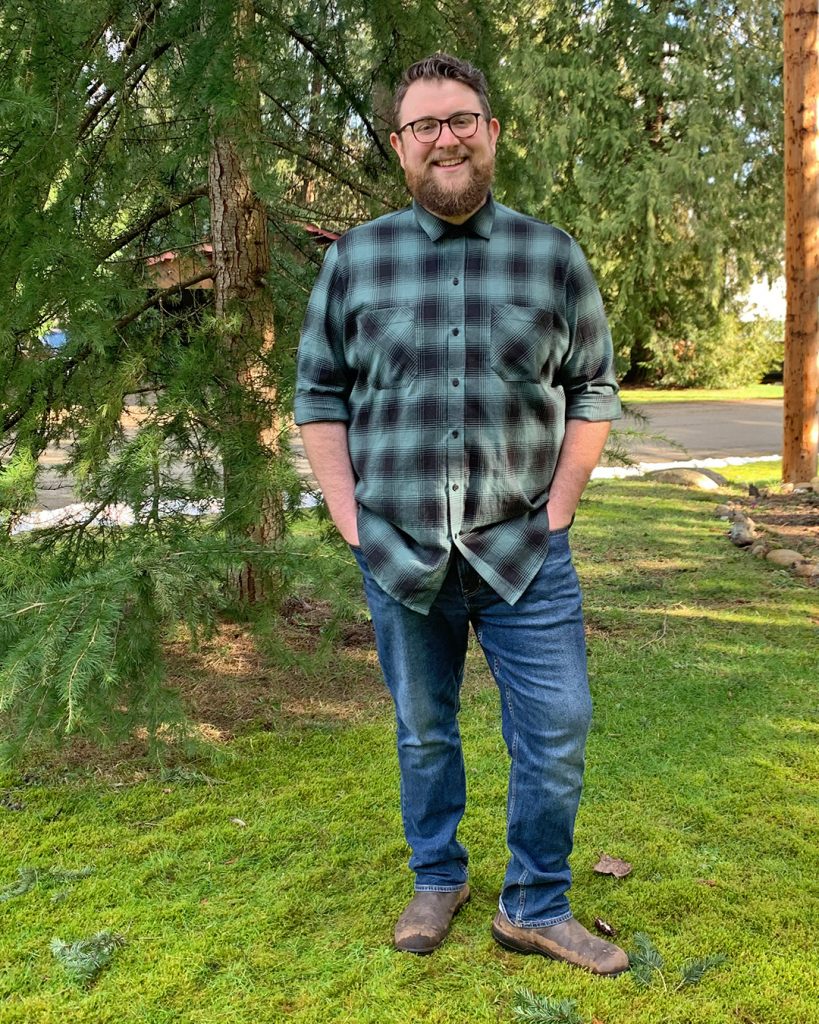 It was really fun to work with this beautiful shirting and match the plaid across the front. The secret is finding the center front on the pattern and making sure you line that up on the same place in the print for both right and left shirt fronts. In this pattern's case, the placket is built into the shirt front (which I LOVE). If there is a separate placket piece on your pattern, pattern matching can be a little bit harder, but you also have the option to cut it on the cross grain or bias like I did here on my Kalle shirt.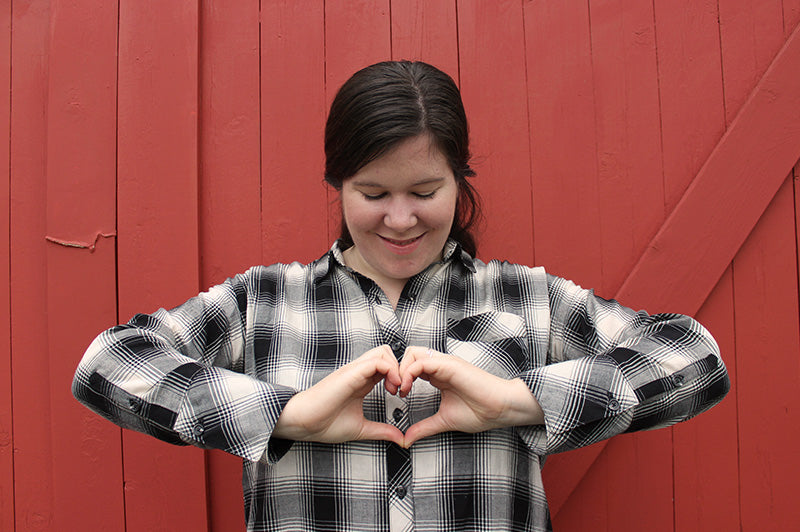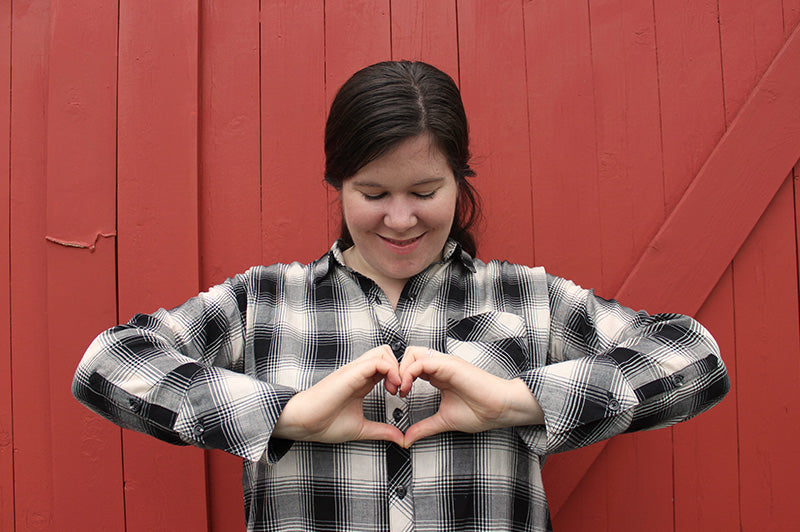 I opted to cut the yoke, pockets, and sleeve plackets on the bias. I would not recommend cutting the sleeve plackets on the bias though – I did interface them to ensure they kept their shape, but they were so fiddly to work with due to the bias cut that I don't know if it was worth it, to be honest. It looks nice but a straight grain might look even better.
As for the pockets—I completely misplaced them the first time around! I was actually a bit disappointed when Sam tried it on because the shirt looked quite odd and baggy. I was confused since I had put so much work into fitting it! After staring at him strangely for a minute, I realized that the pockets were too low and off to the side, causing the whole shirt to look oversized! Once we unpicked and re-positioned the pockets, it was like a whole new shirt! Whew!
Sam is smitten with this new shirt and I feel inspired to make him more button-ups! I got some flannel from Blackbird this winter and I have a few more cotton plaid shirtings in my stash that are calling to me. After years of sewing for myself primarily, it is a nice change of pace to play dress up with Sam.
Happy sewing!
Helen & Sam