We are finishing up our guest blogging series this week with another post from a fellow sewist! We know how important it is to see different versions of a pattern and get real feedback from the community, which is why we now welcome paid guest bloggers to make the final version of the pattern and share their opinions on the design! This is just one more way for us to showcase new patterns on different bodies and in different fabrics!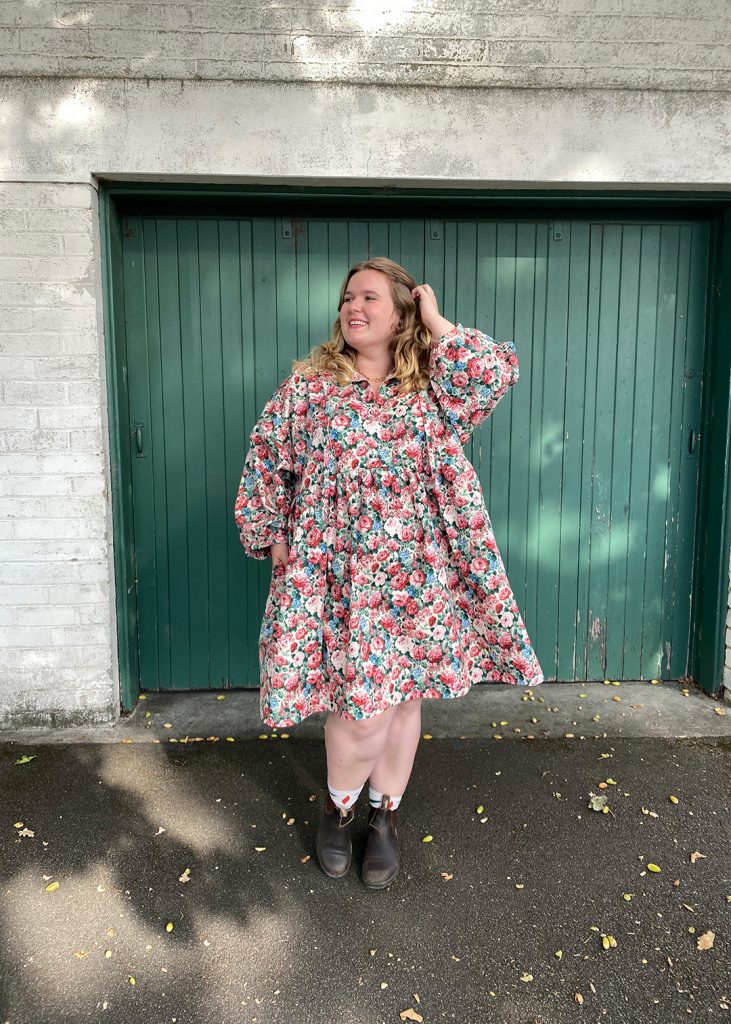 Today we are welcoming Katie (@katie_parrott) to share her thoughts on the March Top and Dress pattern! Katie is a sewist with a great eye for current trends and silhouettes. I love following her feed to get inspired by the latest fashions and how she styles her me-made and RTW wardrobe! Let's see what she has to say about the March Dress!
Note: I ask my guest bloggers to be honest! I want you to hear what they thought of the pattern, things they might change for next time, and how they feel in the garment! You know, the real sewing experience! This post is their own and all opinions are honest.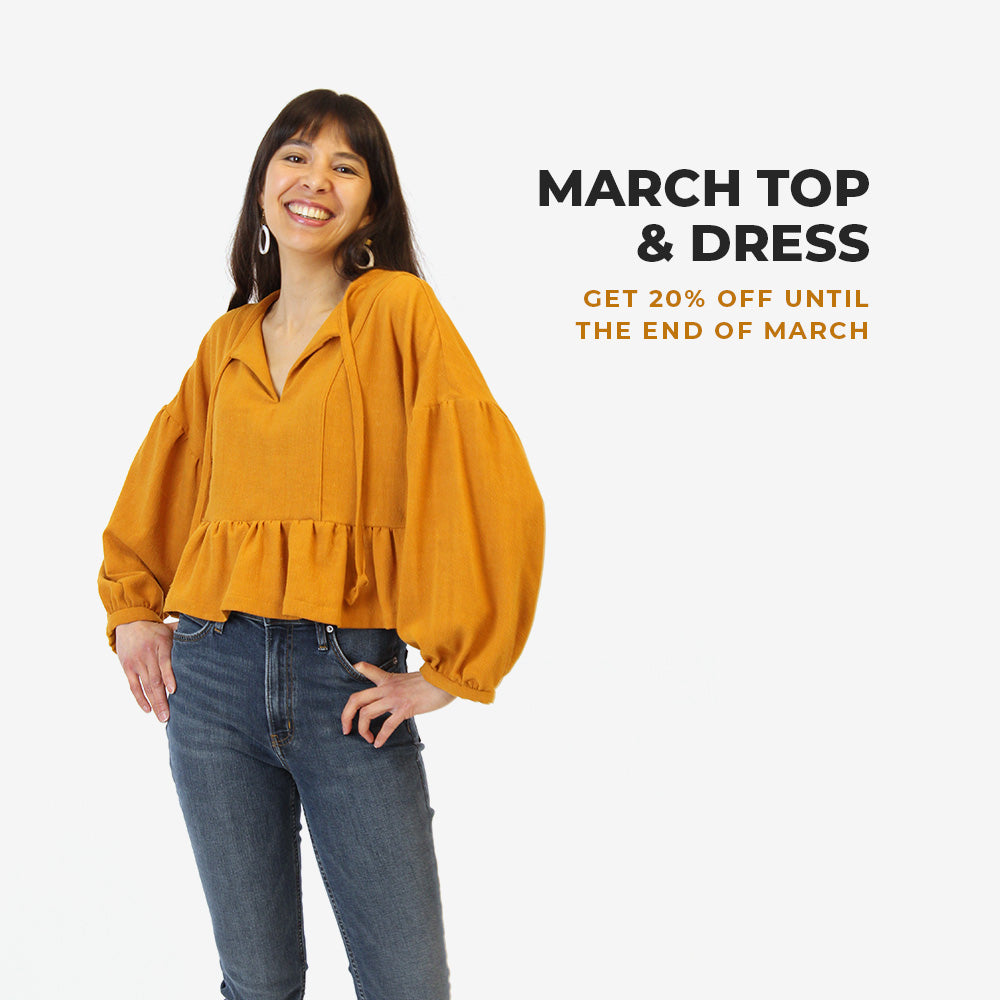 Katie's March Dress Review
Hello! My name is Katie Parrott, I'm a 26 year old fat fashion influencer and body activist from Tasmania Australia, and most importantly a fiend for a great sewing pattern!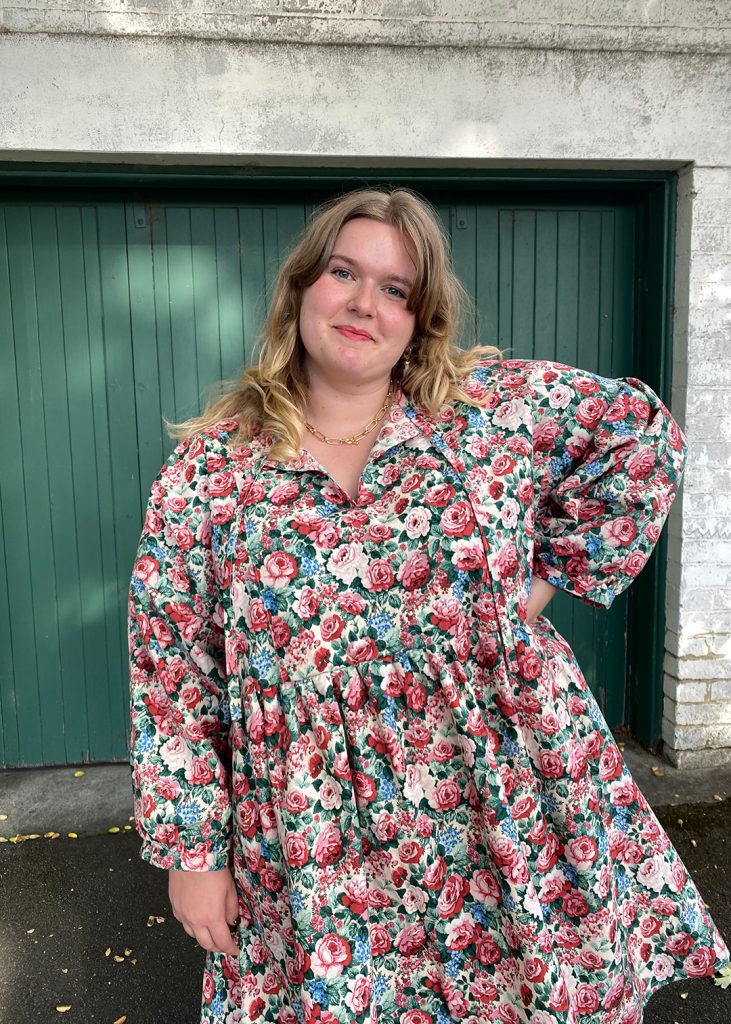 I started sewing when I was a child, learning on my granny's old hand-crank Singer, and began sewing my own clothes in 2018 (ish) although I feel like I really only hit my stride making really high-quality garments once I bought an overlocker in late-2020. As a huge fan of Helen's Closet patterns, I was delighted to be asked to write a guest post documenting my experience making the March dress, and to share my thoughts with you all!
March is a gorgeous vintage inspired dress and top pattern, that has a number of variants so you can mix and match to get the perfect style for you. The oversized style and gathered sleeves make it totally on trend, which is always nice—I love being able to make my trendy pieces rather than buy them from fast fashion retailers!
I made the dress, View A, with long sleeves and the neck ties, in a gorgeous deadstock vintage cotton floral fabric that I felt totally matched the 70s vibes of the pattern.
I ended up making the size 26, which is 1-2 sizes up from my RTW size, as that aligned with my body measurements the best: Bust 49in/127cm, Waist 43in/112cm, Hips 56in/144cm, Height 5ft5in/165cm. That gave me quite a voluminous, oversized fit (as intended in the pattern), but I think for future makes I will actually size down to the 24. So my advice on fitting it to check the finished garment measurements and figure out how much ease you would like for your fit.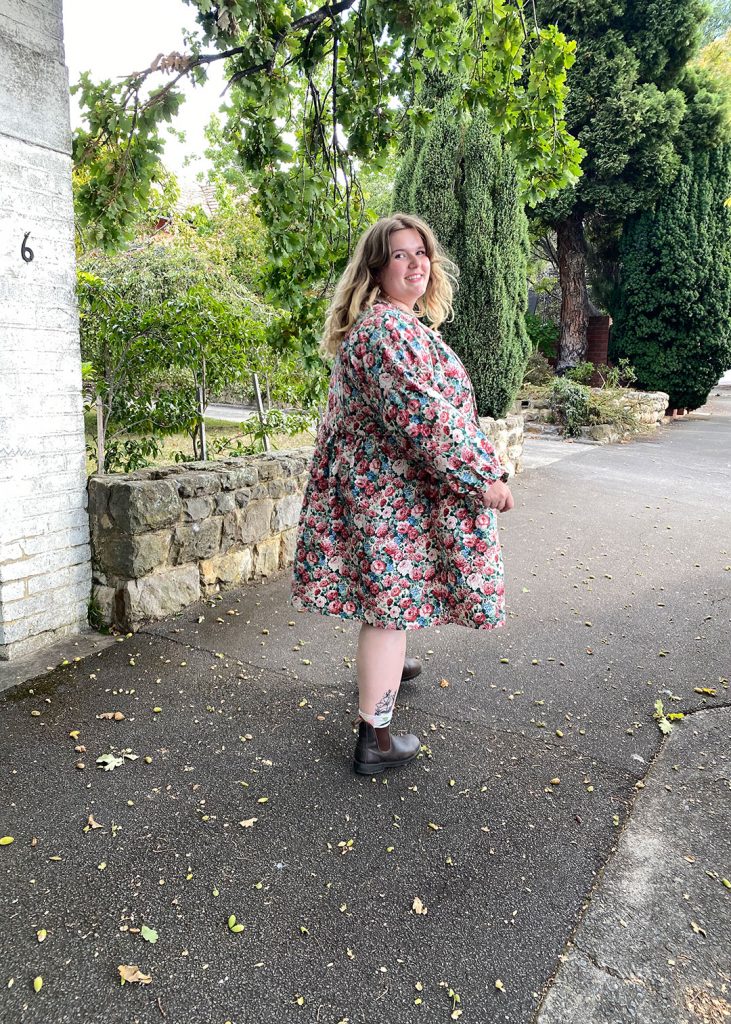 My goal at the end was to feel like Julie Andrews in the Sound of Music, but with a 2020s vibe, and I think I really nailed it. The bodice placket feature was so fun, and created such a crispy clean inside which is always delightful.
I really enjoyed pushing my comfort zone with some new techniques, and felt really supported by the excellent instructions and illustrations through the whole process. I also really liked that I could see multitudes of options for pattern hacking—I'm thinking a green or brown blouse version with ruffles attached to the bodice placket! And a short sleeve dress version for next summer! So many options!
Katie
Thanks for checking out this guest review of the March Top and Dress! We have lots more posts about March on our blog! Check out this guest blogger review from Swetha and this one from Flavia!