Is Spring in the air where you live? I've been loving the longer days and seeing the crocuses come up. I have a gardening list that is a mile long and I'm so excited for my cherry trees to bloom. This outfit feels so lovely and springy, too! I'm wearing our Arden Pants pattern in midweight linen paired with our Jackson Tee in cotton jersey. This Jackson is shortened and I think this style is so cute with high-waisted pants or skirts, so today I want to show you how to crop this t shirt pattern. The Arden Pants are also on sale this month for 20% off if you are interested in picking up this pattern!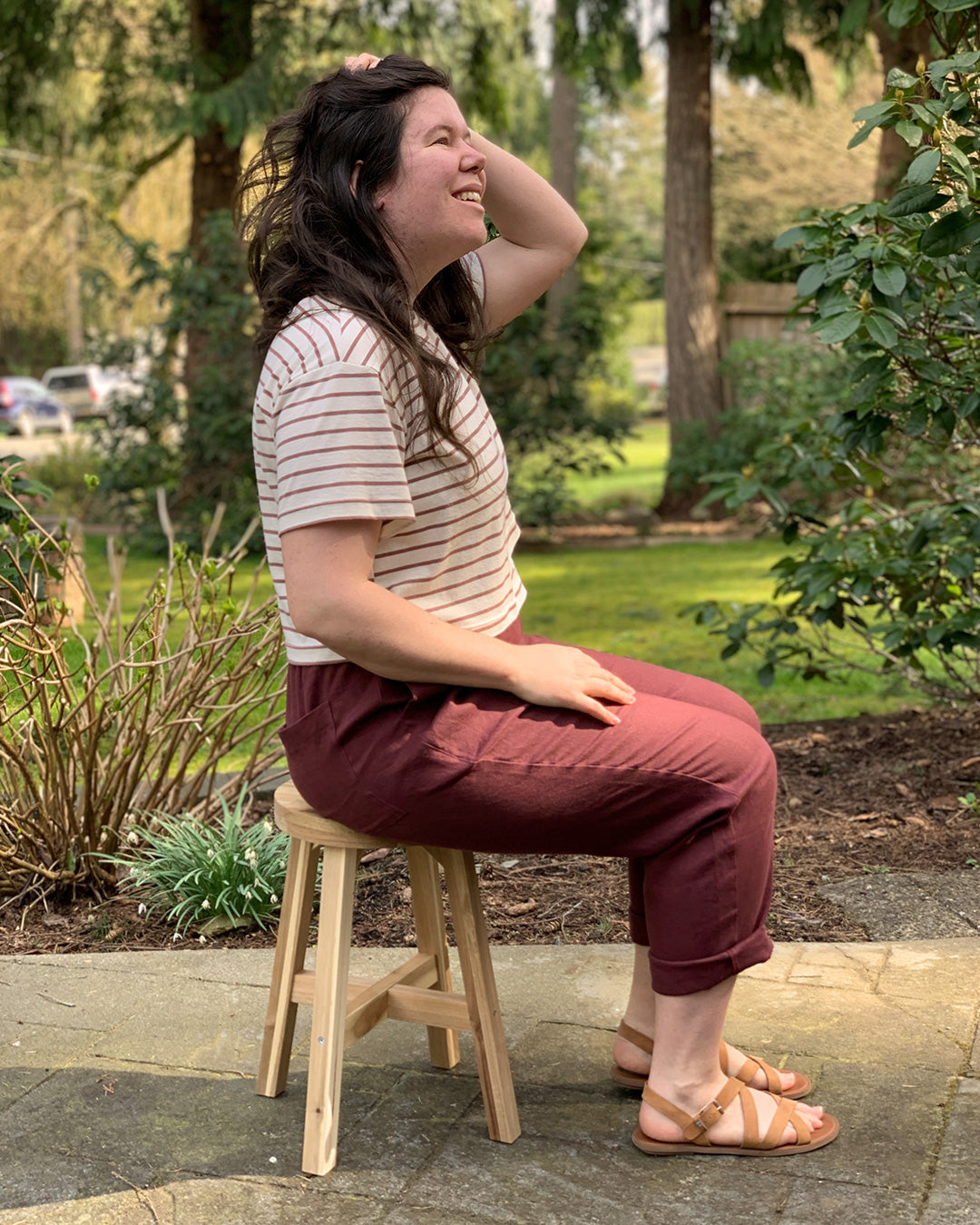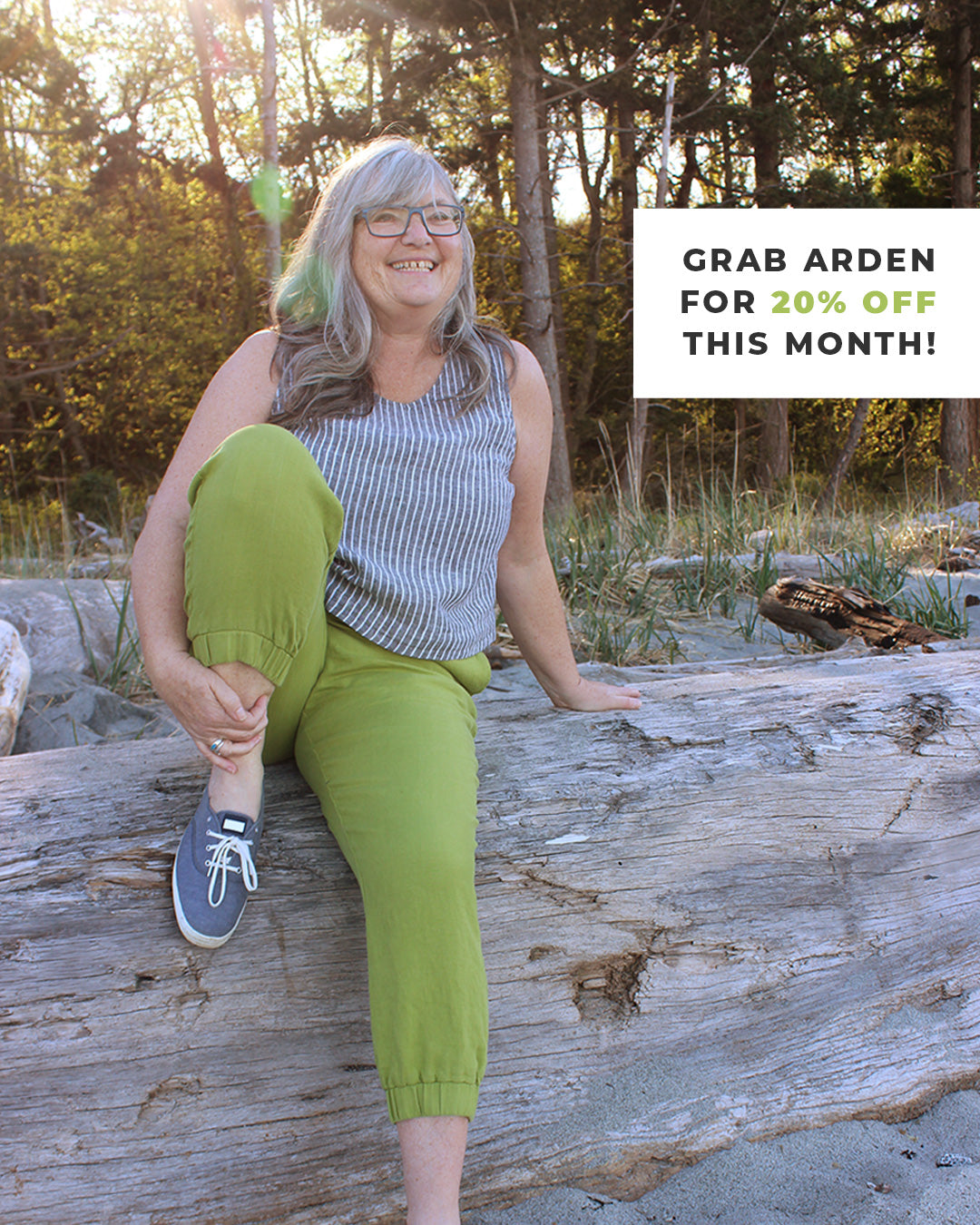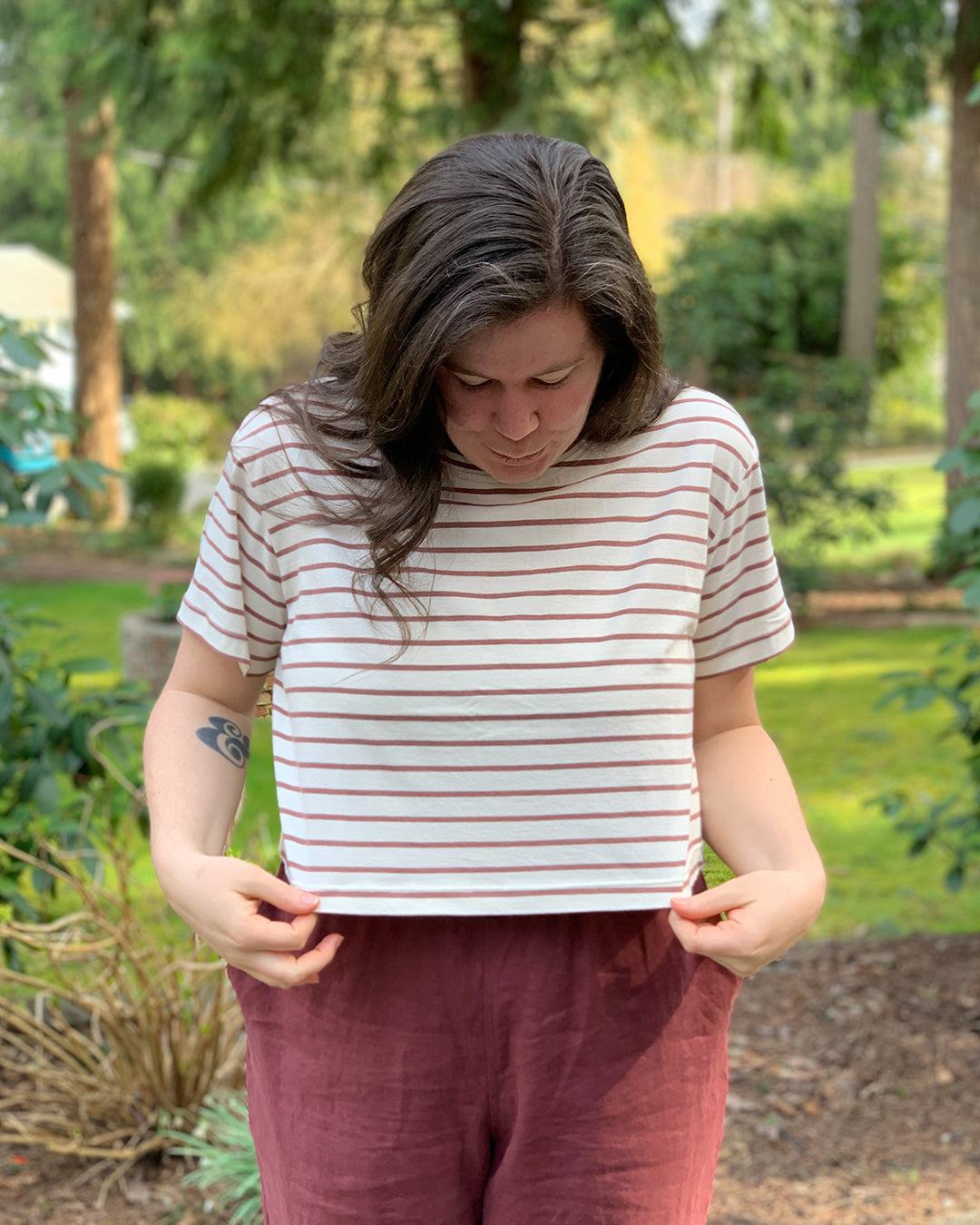 How to Crop the Jackson Tee
This is an easy hack to make and a good option for beginner sewists! To learn how to crop a t shirt pattern like the Jackson Tee, first you need to decide how long you want your top to be and then add the hem allowance. Next trim your pattern to that length to shorten the pattern! Make sure to follow the slightly curved hem on the front pattern. My Jackson Tee is 20" from shoulder to hem (finished measurement).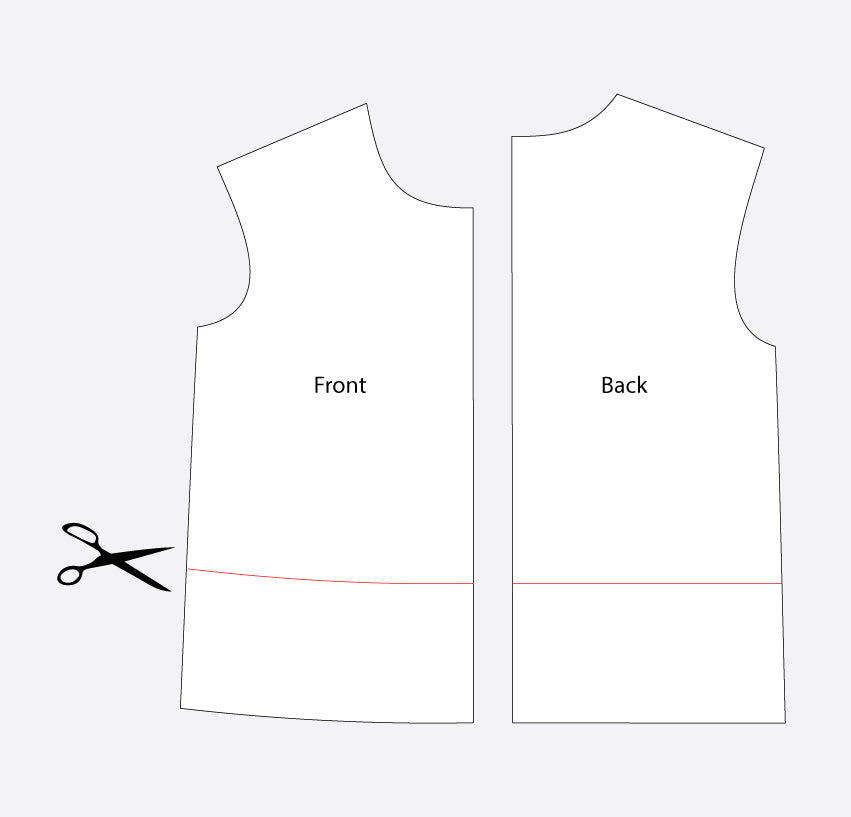 Since Jackson is pretty voluminous around the waist and hips, it may feel a bit breezy around the hem when it's cropped. You can take the shirt in at the sides to taper it a bit and mitigate any draft. I didn't do this on mine because I like the volume, but it's up to you!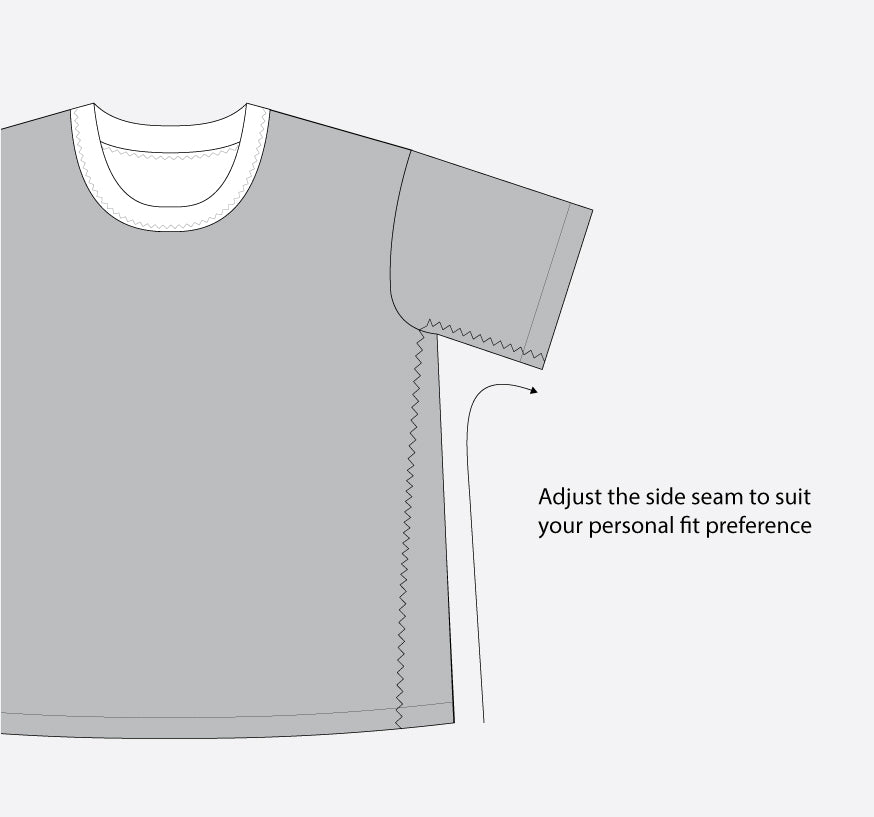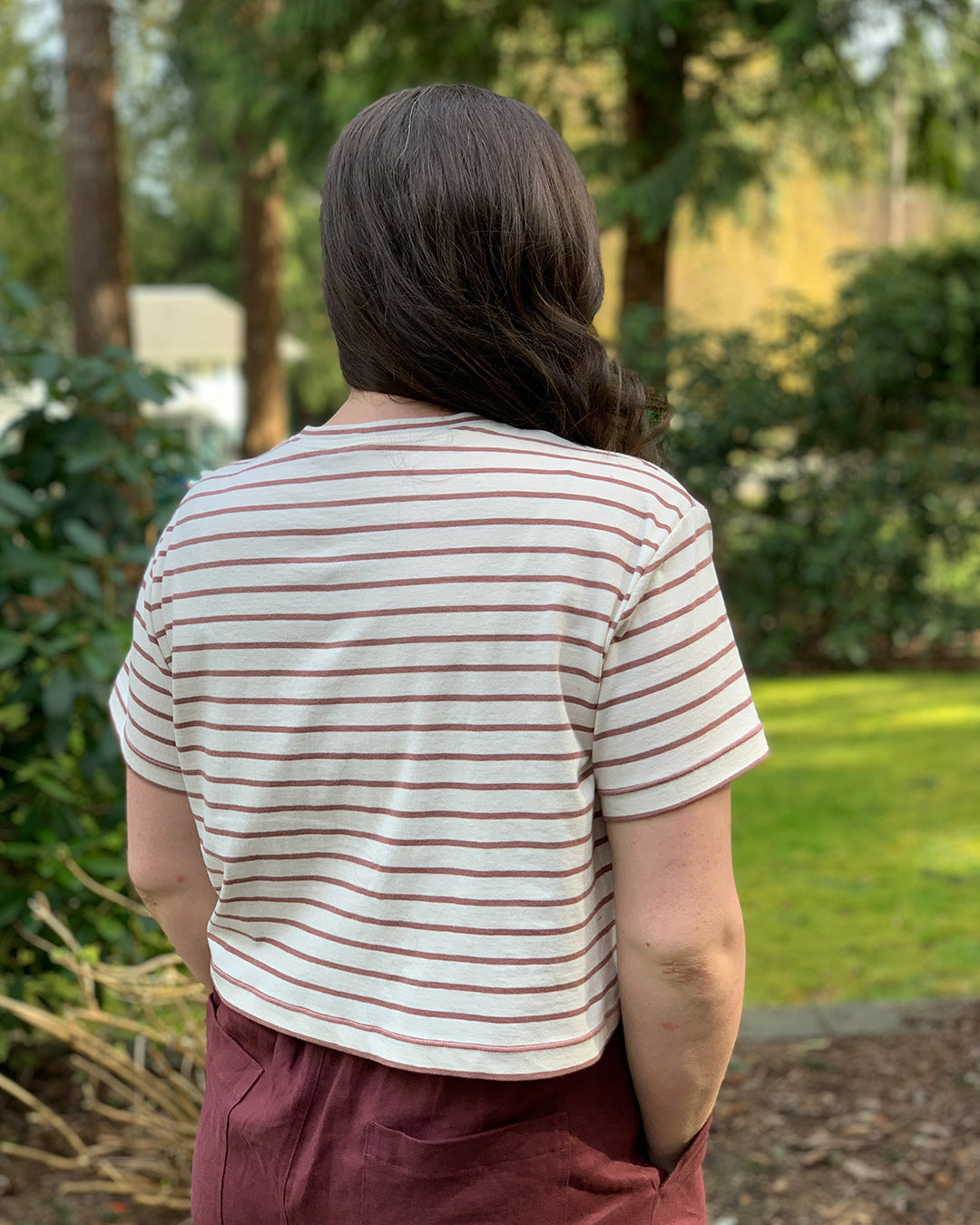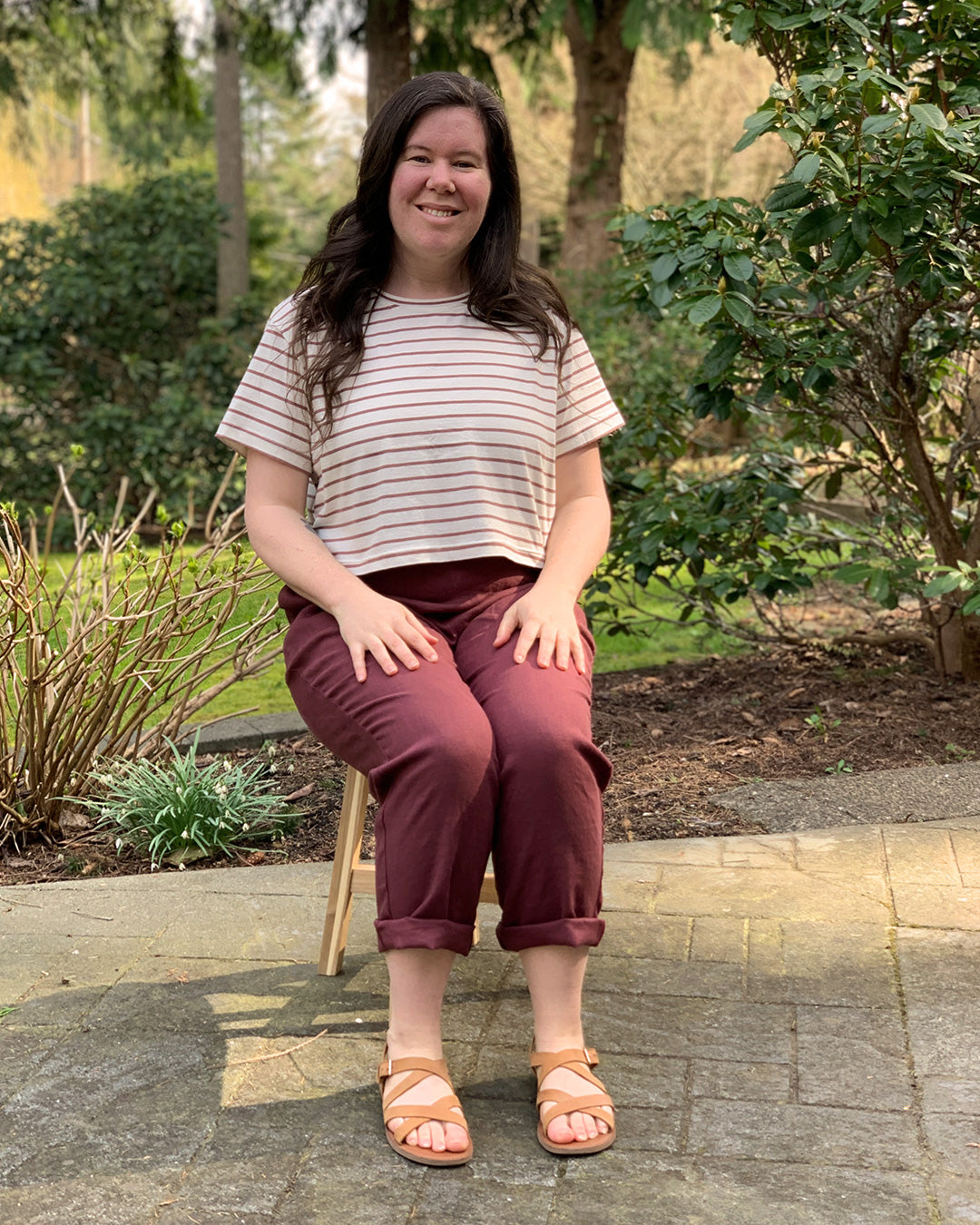 Make Details:
Helen's Measurements: High Bust (42″), Full Bust (45″), Waist (35″), Hips (47″)
Height: 5'9.5"
Size Made: 18
Adjustments: Cropped the Jackson Tee (see above for instructions), and lengthened the Arden Pants 1" at the rise and 1" at the leg.
Fabrics: Striped cotton jersey and 6oz Linen from Blackbird Fabrics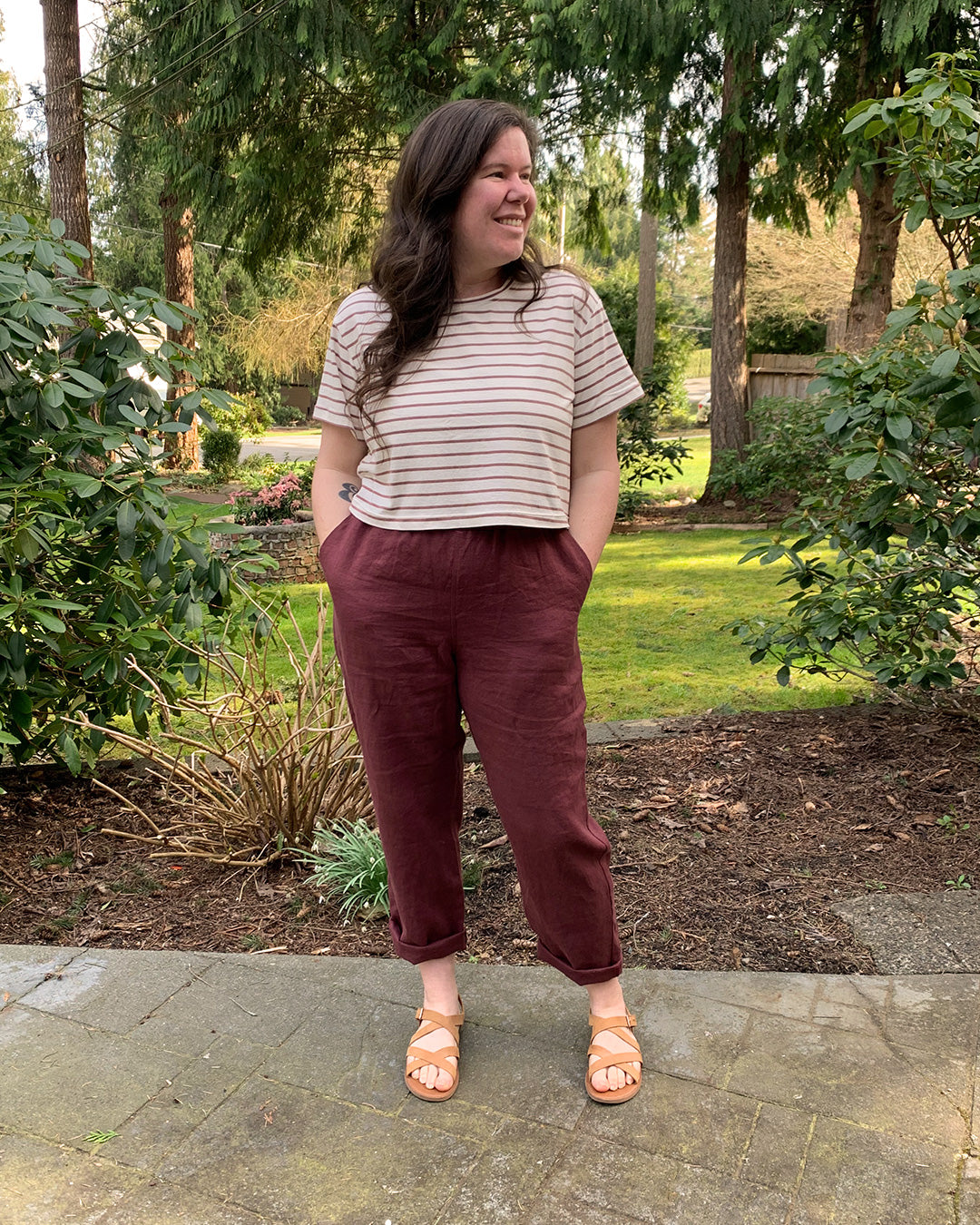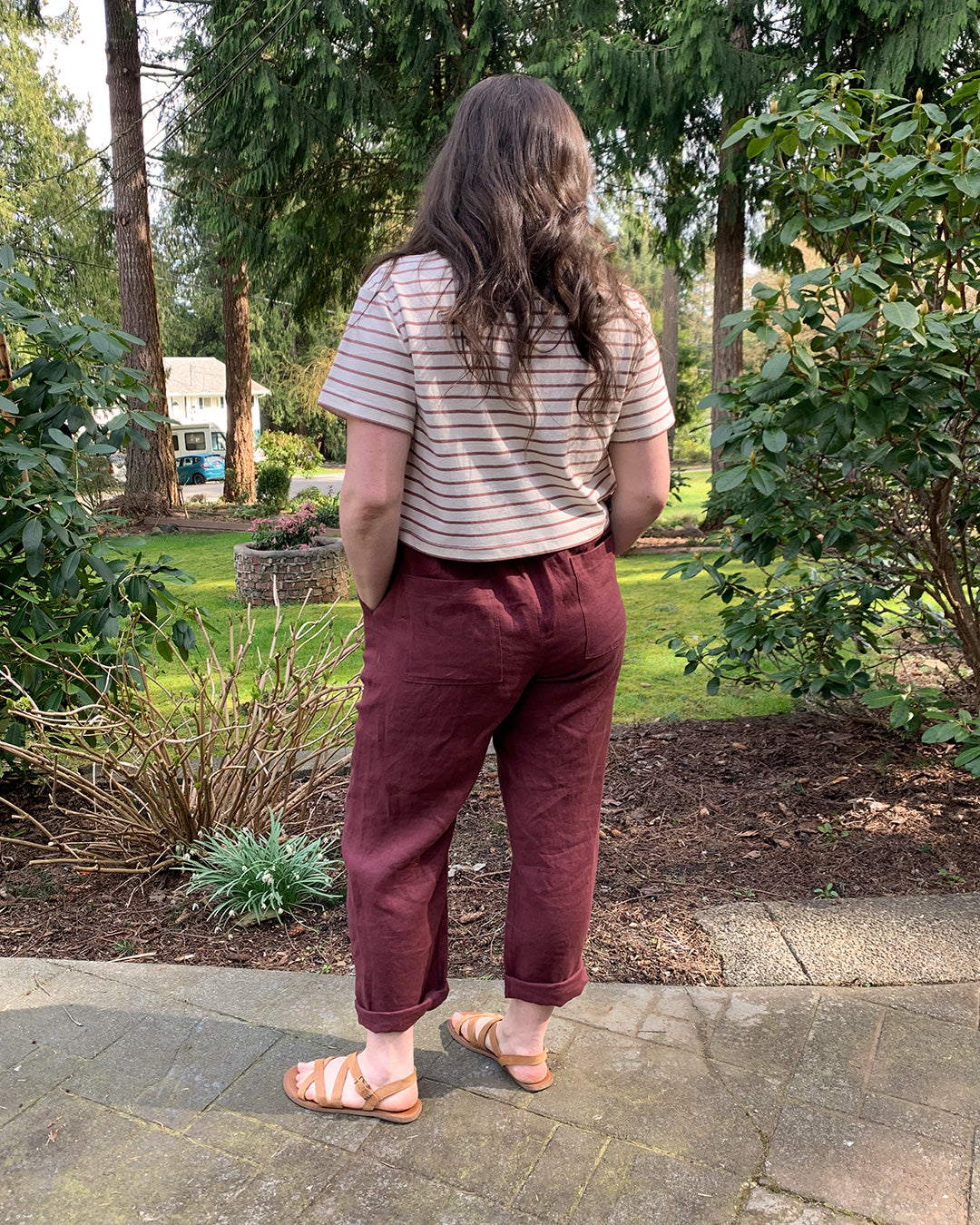 I love using a midweight linen like this for the Arden Pants. This is view A of Arden without the jogger cuffs. I like to turn the hem up but you can wear them straight as well. These pants have the perfect amount of ease to feel super comfortable without feeling too baggy. They also have front and back pockets!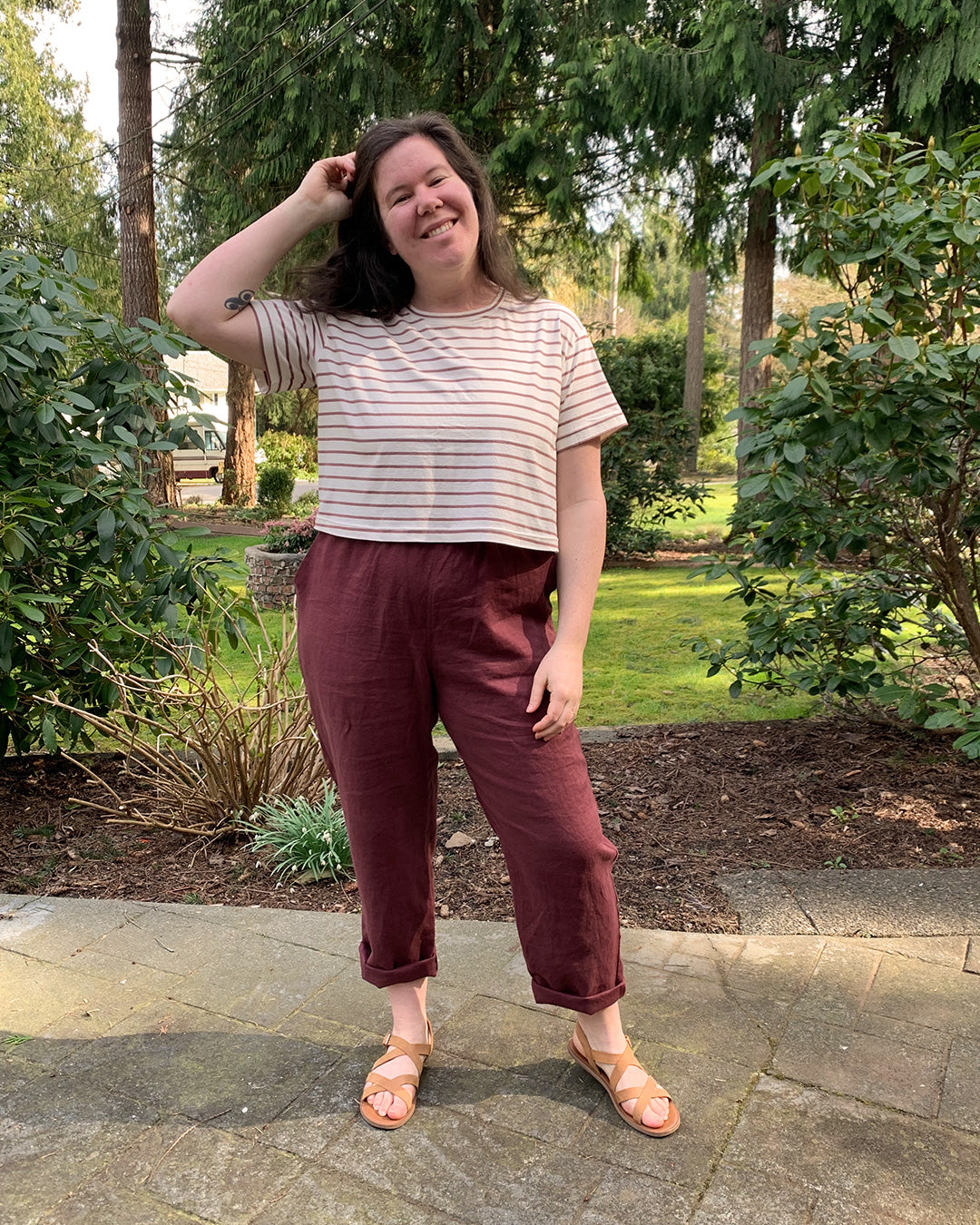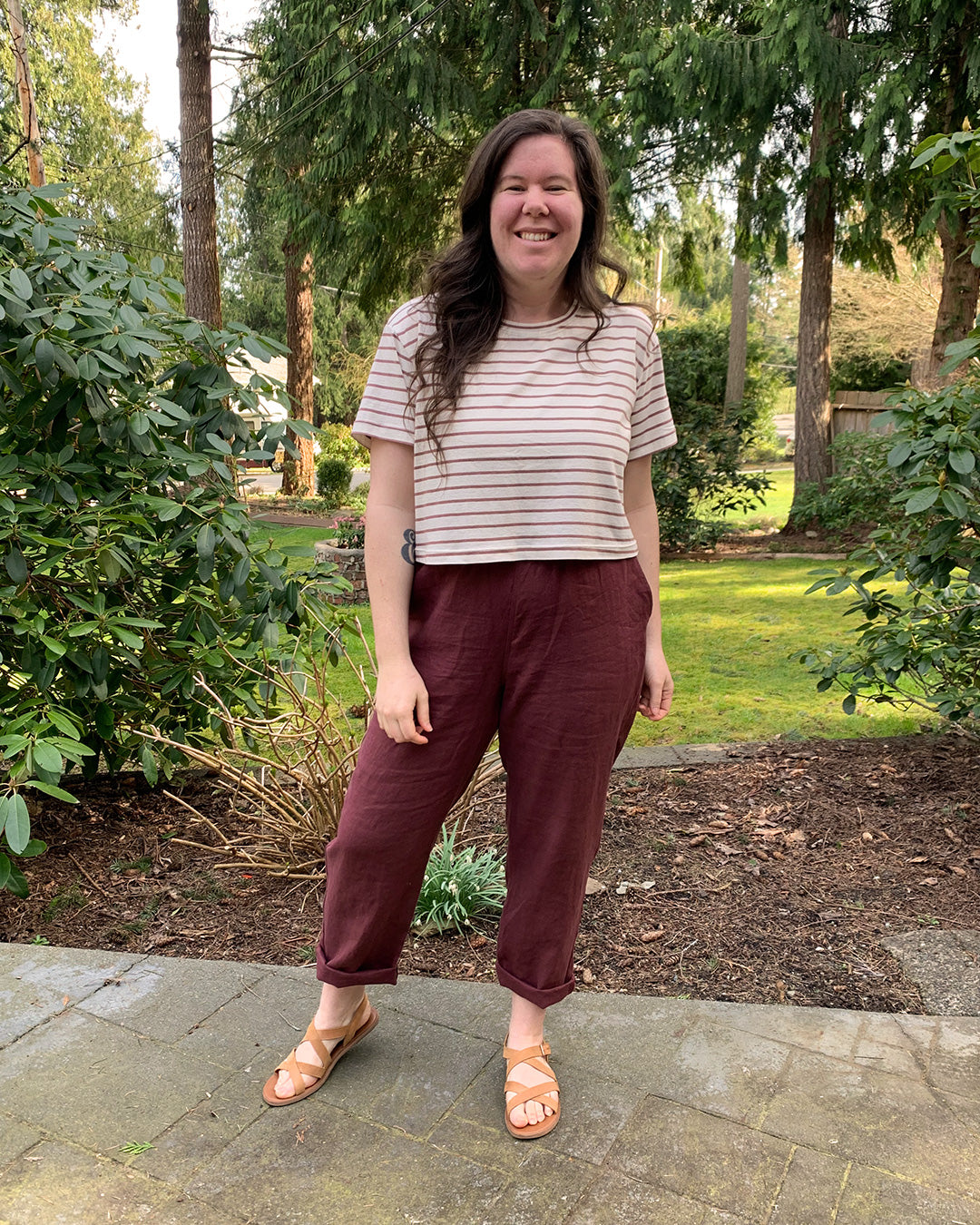 Arden makes a great project for anyone who wants to get into pants sewing! The pattern features topstitching and pants construction techniques that give you the opportunity to level up your sewing. Next stop—jeans making! I love how forgiving elastic waist pants are in terms of fit, so you have a high chance of ending up with a pair of pants that fit well and are really comfortable for your day-to-day.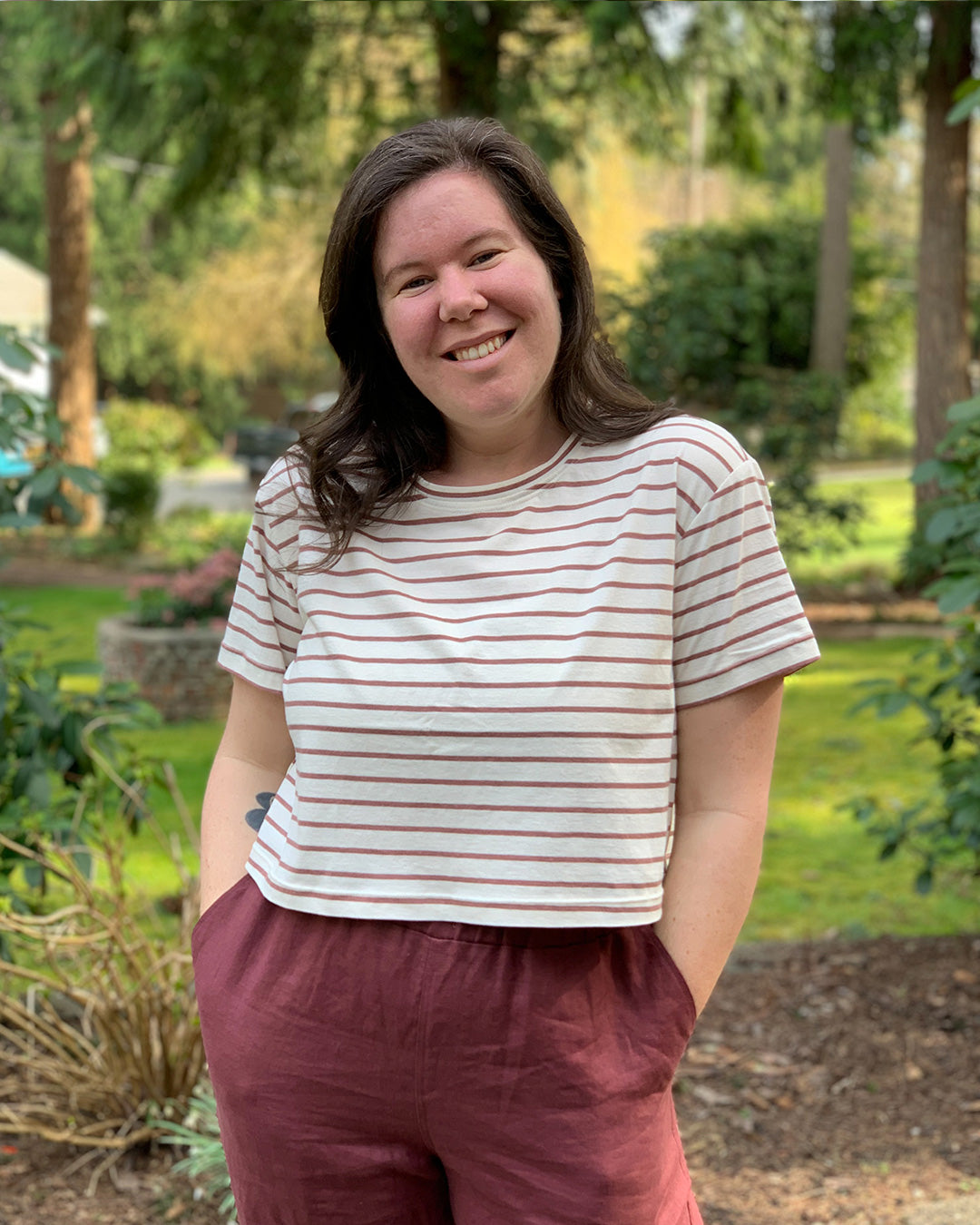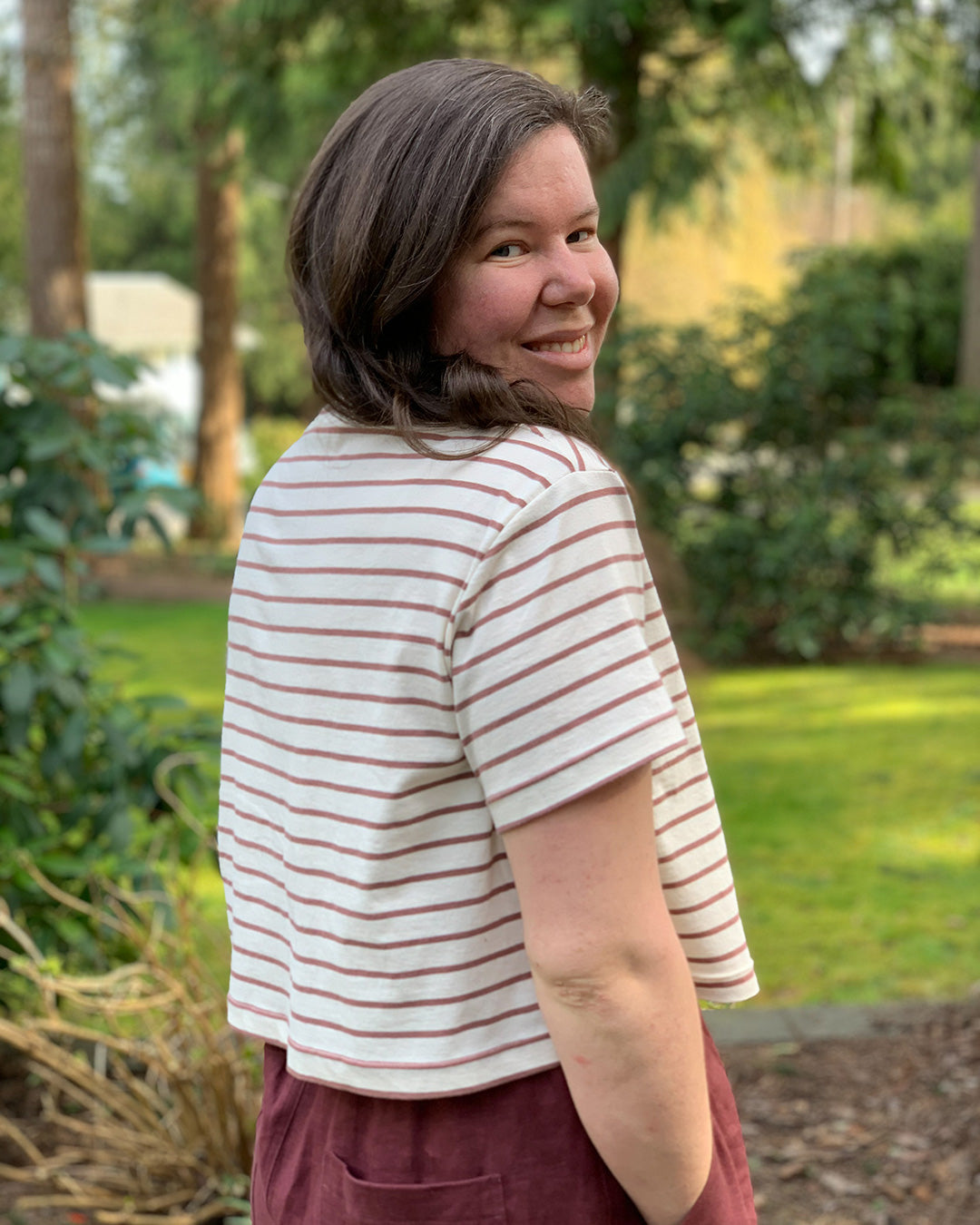 I hope you enjoyed checking out my new Spring outfit! You can find the patterns here: Jackson Tee and Arden Pants. Grab Arden for 20% off this month!
Happy sewing!
Helen